SANTA-FE-TOURS-INDEX  -- Info on tours led by AL Pacheco GHOST or HISTORY 505-986-5002 --  or 505--231-1336... Sometimes AL's tours kick up a little dust -- historical or paranormal -- you see where the events happened.  Below your guide -- AL PACHECO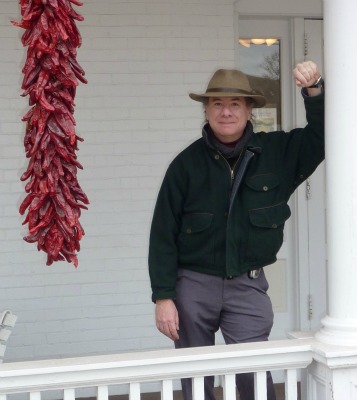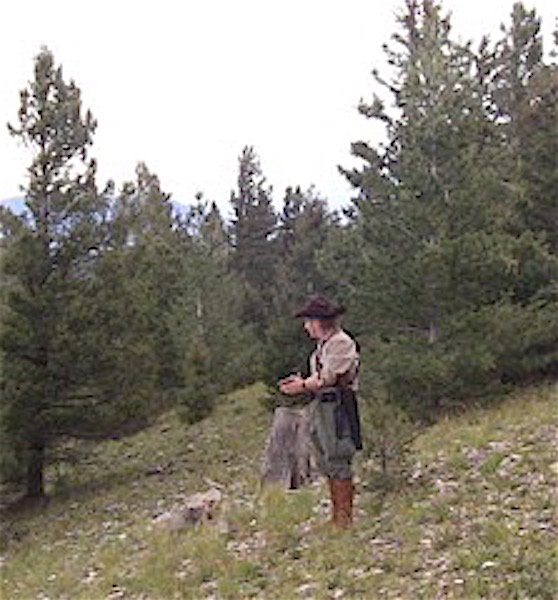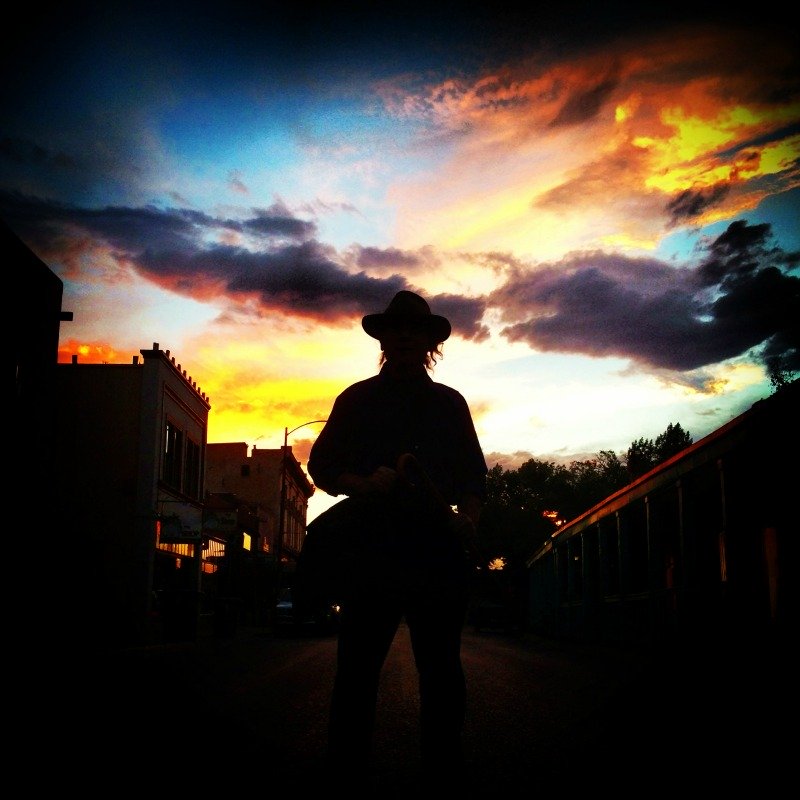 SANTA-FE-TOURS-INDEX    concert itself with walking tours -- done at a comfortable pace that are led by Historian -- Author -- Paranormal Investigator and Santa Fe native -- ALLAN PACHECO
SANTA-FE-TOURS-INDEX --- Guide and native Santa Fean Allan Pacheco offers -- ghost tours and History tours -- day or night --- summer or winter..  505-986-5002 Allan is also available as a key note speaker or radio guest -- 
SANTA-FE-TOURS-INDEX / Your private tour is done aa a comfortable pace -- this is your private safari -- let Allan know your interests -- he tries to take the tour towards your likes.
SANTA-FE-TOURS-INDEX  your ghost tour -- covers -- shades, haunted locales, LA LLORONA, UFOs, THE MISSING, it is a paranormal  tour deluxe... 
SANTA-FE-TOURS-INDEX -- Your history tour -- = Conquistadors, SANTA FE TRAIL, Route 66  The Plaza -- wild west days -- and espionage -- the stealing of the MANHATTAN PROJECT data --- it happened here in Santa Fe during World War II...
SANTA-FE-TOURS-INDEX  -- Summer or winter -- day or night for ghost tours -- and daytime for history tours --- schedule a safari with ALLAN PACHECO 505-986-5002 or 505-231-1336 
SANTA-FE-TOURS-INDEX  --- On your ghost tour -- if you have a ghostometer bring it -- you do walk by and through some areas where in the past, paranormal events have transpired. Be it  energies being photographed, felt, seen, and on a few occasions -- people have been shoved.  Got guts -- go on a ghost tour with Allan Pacheco -- 505-986-5002 or 5050-231-1336 santafewriter@me.com
SANTA-FE-TOURs-INDEX-- below photos of different tours -- ghost and history ---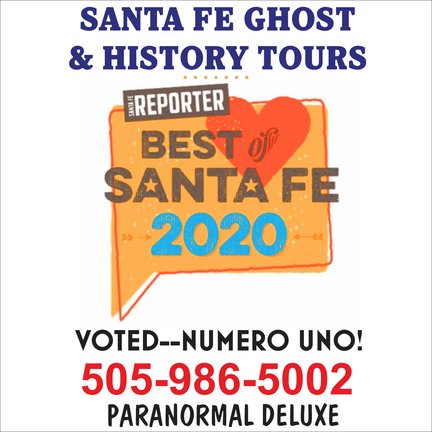 SANTA-FE-TOURS-INDEX ---Allan's history tours are just as good as his ghost tours...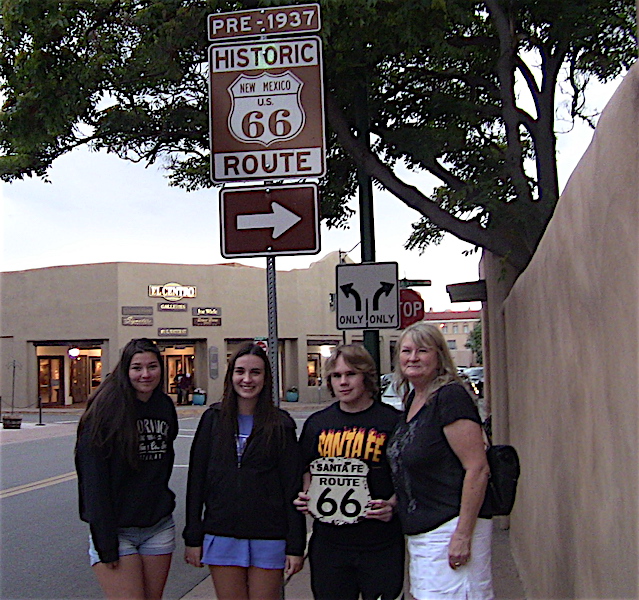 SANTA-FE-TOURS-INDEX --- above this group holds a ROUTE 66 highway sign, on old RT 66.  The MOTHER ROAD -- ROUT 66 used to pass through Santa Fe . The highway went around the plaza or one side of the square, depending on what decade it was.  This road the happy group is on, was always the main drag through town..  Behind them, is where the magical highway takes a right and enters into the town's square, on its way to ALBUQUERQUE, GALLUP, FLAGSTAF, and LOS ANGELES.  IN front of the group is where the highway take a left and heads for AMARILLO, OKLAHOMA CITY, JOPLIN, and CHICAGO.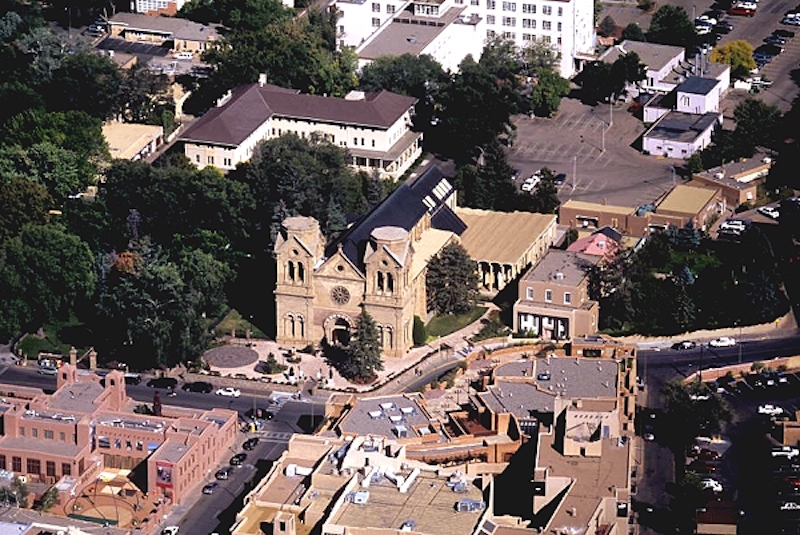 Above and below -- different views of the Saint Francis Cathedral.  Aerial view and then your tour guide, ALLAN PACHECO, standing in front of the historic church.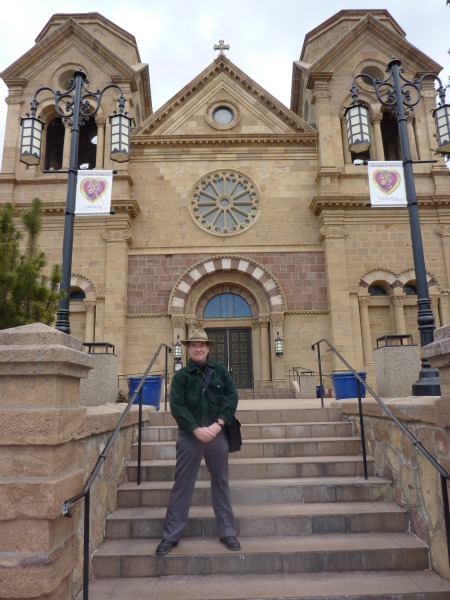 SANTA-FE0TOURS-INDEX    Right, not an AL PACHECO TOUR. Wimps & self important people do not do well on Allan Pacheco's safaris.  Below -- A history tour led by  AL PACHECO . At the SANTA FE TRAIL MONUMENT.  Adventurer & interesting facts =  505 986 5002

INTERESTING FACT.  OLD ROUTE 66 ENTERS INTO THE CAPITAL CITY ATOP PAVED OVER, SANTA FE TRAIL.  
HOWEVER --- on GHOST TOURS -- you tend to get more chills -- spills and thrills.  ON the BELOW  Ghost Safari something was out there -- look at the pensiveness in the faces of the shadow chasers & below the placards -- end of a ghost tour --- ALLAN PACHECO's tours are filled with great info and a good time is had -- and at times the safari can be spine tingling.



BELOW--- AT THE END OF A GHOST TOUR --- FUN TIMES -- AND YES -- THE TOUR DID RUN INTO SOME PARANORMAL ACTIVITY! 505-986-5002  -- This fellOW felt an energy by him, above him was a string of mist.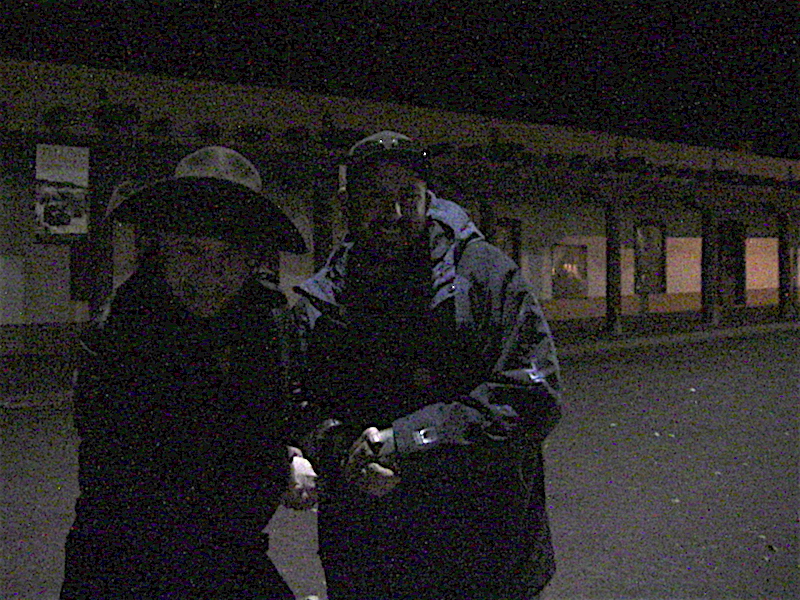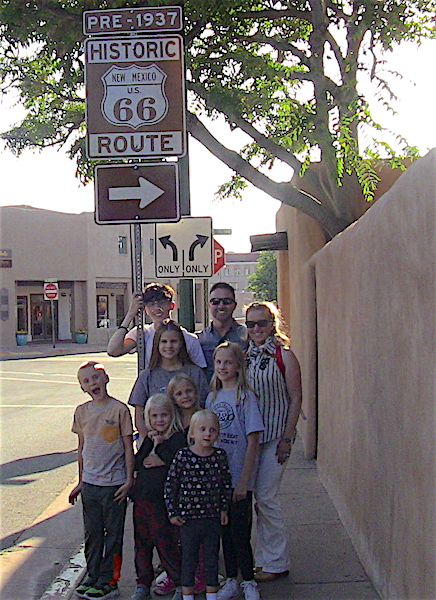 ROUTE 66 used to pass through SANTA FE!  On your private safari -- be it history or ghost -- you get all kinds of interesting tidbits, and you stop at where the Happs --- occurred!  505-986-5002 or 505-231-1336
Below: On a feeder lane that links to ROUTE 66. See those lights above the bright car beams, that is RT66.  This area and a number of other  intersection feeders streets, or off ramp roads, used to have all types of road signs.  ROUTE 66 WEST -- this way.  ROUTE 66 East --- this way. Sadly all of that Americana history has been lost due to a series of Santa Fe city government regimes, that have tended to disrespect the Royal City's history.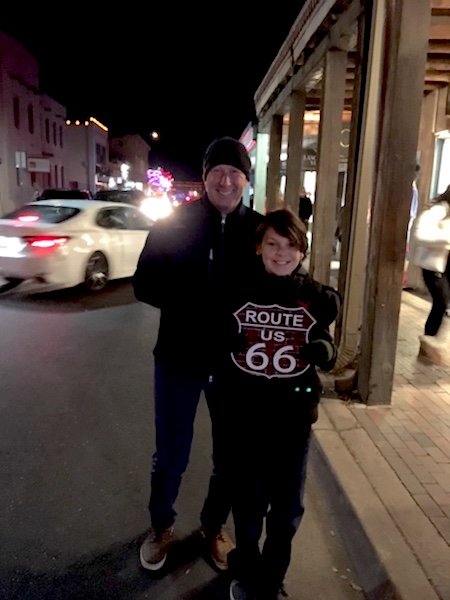 BELOW: THAT MAIN ROAD -- ON THE QUASI LEFT SIDE OF THE PHOTO RUNNING FROM TOP TO BOTTOM __  THAT IS CIRCA 1950; === Route 66 COMING INTO Santa Fe!

 PEOPLE ON TOUR -- WHO are ROUTE 66 AFICIONADOS, like to take snapshots ATOP OR NEXT TO DIFFERENT SECTIONS -- of Santa Fe's  -- OLD RT66!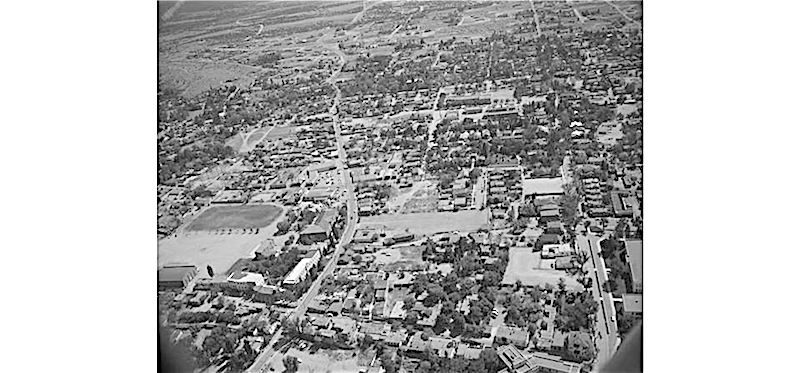 BELOW--- THE OLD MAP --- THE MAIN ROAD __ COMING IN FROM THE EDGE OF THE RIGHT SIDE --- THAT IS THE OLD Santa Fe TRAIL ---- CIRCA 1880 -- THE TRAIL  AROUND Santa Fe -- WAS USED IN 1927 AS A SECTION FOR THE MOTHER ROAD -- Route 66.  THE OLD TRAIL WAS THEN PAVED OVER...  IN Santa Fe --- AND IN THE OUTLYING AREAS --- THE Santa Fe TRAIL IS UNDER OLD RT66!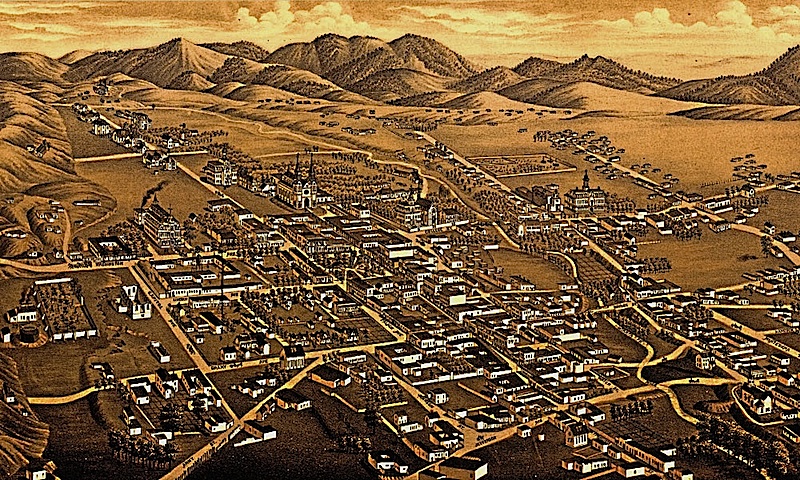 Your guide Allan has a magical map that he navigates from -- wink - wink