GHOST PHOTO? SOME PUZZLING SNAPSHOTS TAKEN DURING ALLAN's INVESTIGATIONS + ON HIS SANTA FE GHOST AND HISTORY TOUR
Skeptics will say all the photos on this page is the result of light reflection, you be the judge.
When you tour with ALLAN -- bring your camera and ghostomters. You just may get a (GHOST PHOTO SANTA FE)...

| | |
| --- | --- |
| RIGHT: Author and investigator Allan at the old Sena Mansion - 2nd floor (Know as - THE BETTI DAVIS BALCONY).  When you tour with AL, you roll the dice, you never know if on that tour -- day or night -- contact will be made, so bring your camera and ghostometers.   505-986-5002 schedule a tour or 505-231-1336. To get him on your radio show santafewriter@me.com | |
Below: An orb on Spook Lane, this path borders some haunted locations.  Later on it connects to what is now know as the BLAIR WITCH PATH.  All kinds of bad things -- dealing with the paranormal have happened in this vicinity.  SKeptics will counter any notion of metaphysical activity in this vicinity by saying the orb is a dust particle.  However, through the centuries this place has been linked to hauntings.
| | |
| --- | --- |
| The orb photo was taken on one of Allan's late night ghost tours, James from Texas took the snapshot... When you tour with Allan bring your camera and if you got them -- your ghostometers! | |
Below, note the white orb, no that is not a snowball.  There are other orbs in this picture as well. This picture was taken at the cemetery known as HELL's cemetery or HELL UPSIDE DOWN.  The marker in the center is that of ABRAHAM STAAB, who was the AL CAPONE of Santa Fe or the NEW MEXICO TERRITORY. His wife's ghost does haunt their old mansion- which is now a resort--LA POSADA.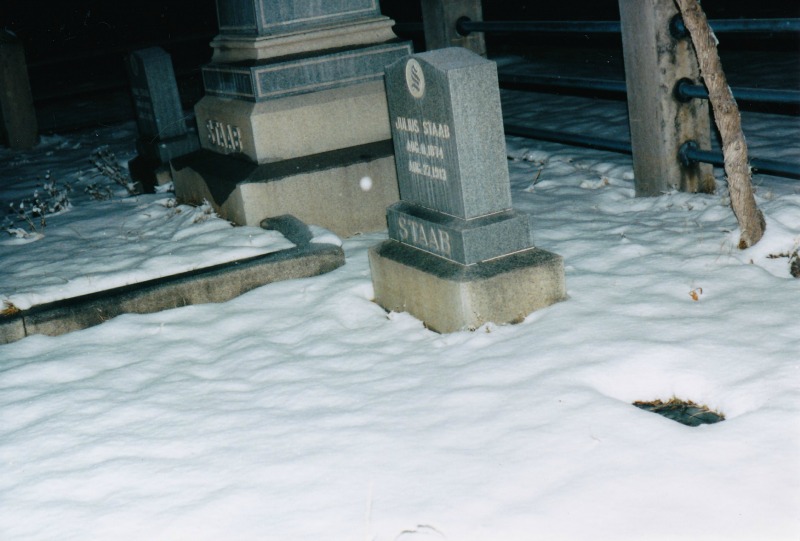 | | |
| --- | --- |
| Right: This face is shadow or is it ??? The Oldest House, where this was taken is a location that is haunted.  Sooooo? Yea or nay on photo?Below the Oldest House | TOUR = 505-986-5002 |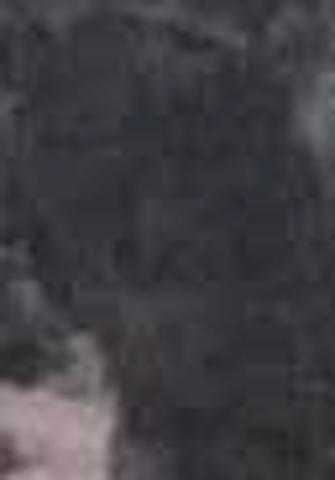 In front of camera --- trick of light -- or was something there -- where did this image come from? It was in area at night where contact was made on gadgets, and this came out.  Question is what was in front of the camera --- not a man or woman.  ON tours, you get a feeling take a snap shot and sometimes things nt seen by the human eye are shot.
GHOST-PHOTO-SANTA-FE    Below, this  man sensed something while on tour at an area where in the past some (PARANORMAL) wild things have been detected on ghost meters.  LATE NIGHT TOURS -- Allan Pacheco 505-986-5002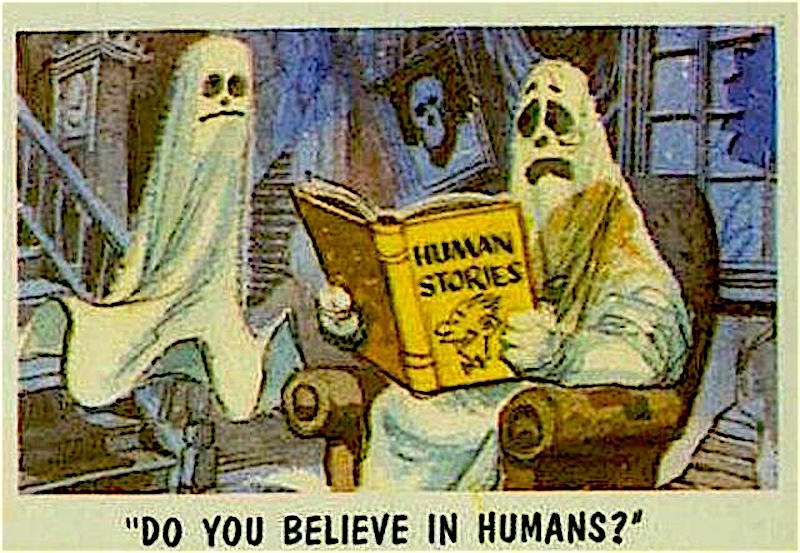 ABOVE: BRING YOUR CAMERA WHEN YOU TOUR WITH ALLAN --- HIS TOUR DOES TAKE YOU TO SOME HAUNTED AREAS.  BELOW--MARIAN HALL--WHEN IT WAS OPERATIONAL--- SANTA FE's OLD WILD WEST HOSPITAL.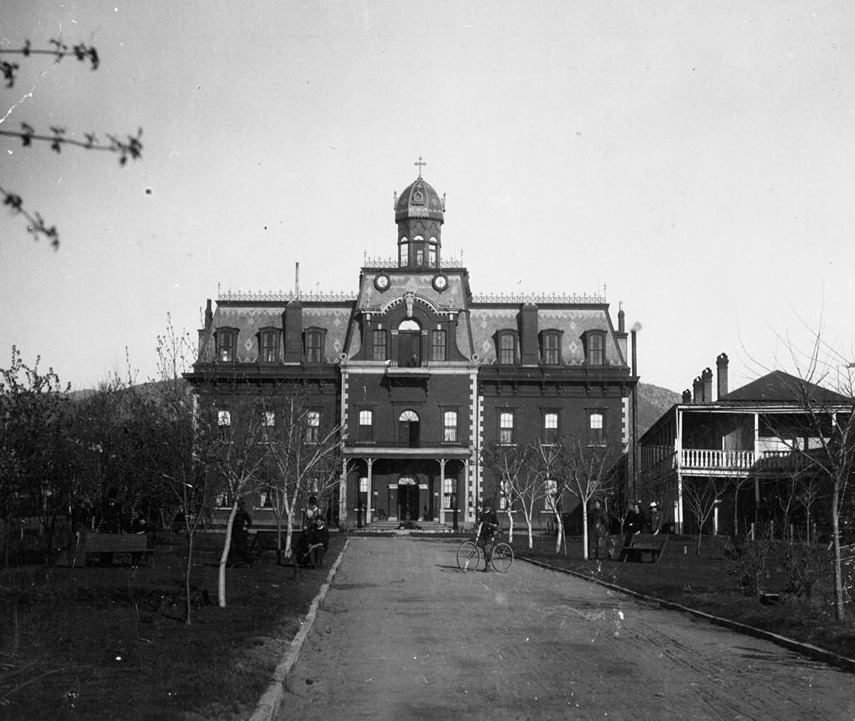 GHOST PHOTO-BELOW-- YEA OR NAY? NOTE RIGHT SIDE OF UPPER PICTURE.  BELOW: A SERIES OF PICTURES OF HAUNTED OLD ST. VINCENT's HOSPITAL & MARIAN HALL.
IS this light and shadow or? This photo was taken outside the old abandoned ST. VINCENT's hospital, which is now the DRURY HOTEL.  When this snapshot was taken the hospital was being torn down or remodeled and there was a lot of paranormal activity in 2 upper floor areas and in a ground floor area. On this tour you can see where the people are locked into, as in viewing and taking pictures of the strange goings on.  Look to the right of the man who astonished at what he sees in the ruins of the upper floor of the old hospital.  Note---what looks like a face behind him, skeptics say it is light. However, the light came out perfect, to form a evil looking ghostly face. You can see half of the teaser face.  Did some energy use the light to manifest itself, or is it just shadows and night light that by happenstance made for a odd half face? In any case it is an interesting photo.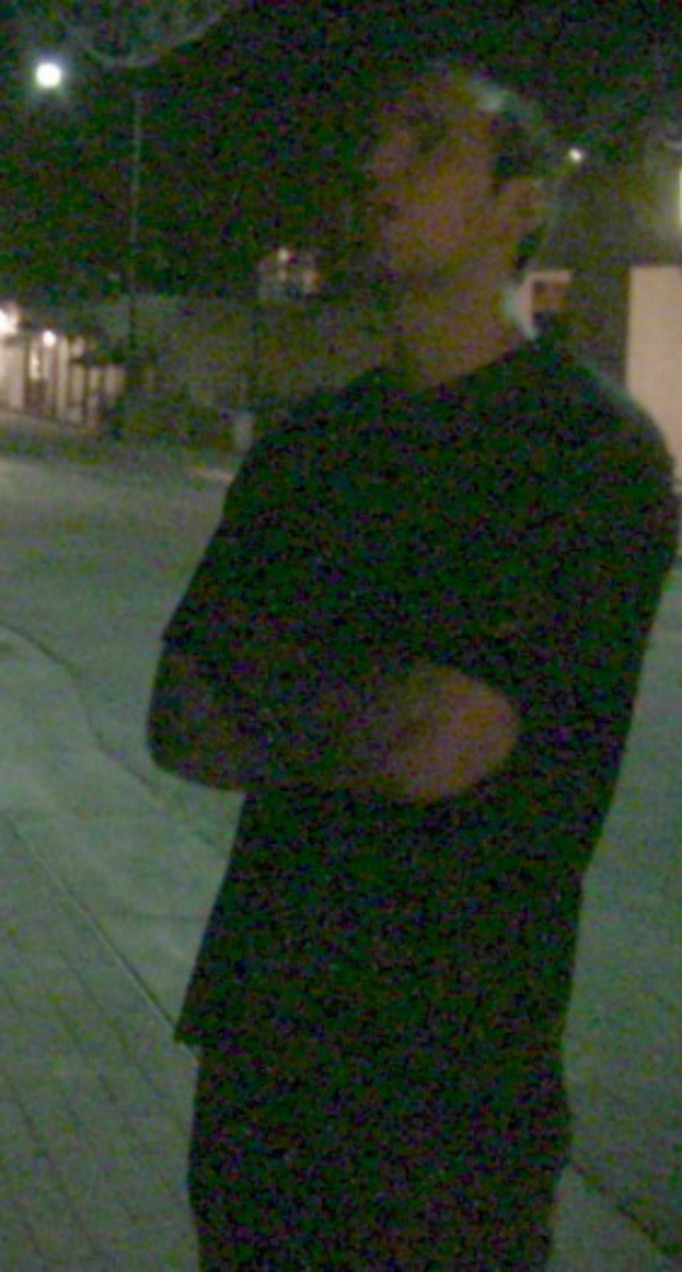 Below different photos, of the deserted old ST. VINCENT's HOSPITAL. They are different years on different tours.  This is the area where people see or saw, oddities. Shadows, ghostly images, etc.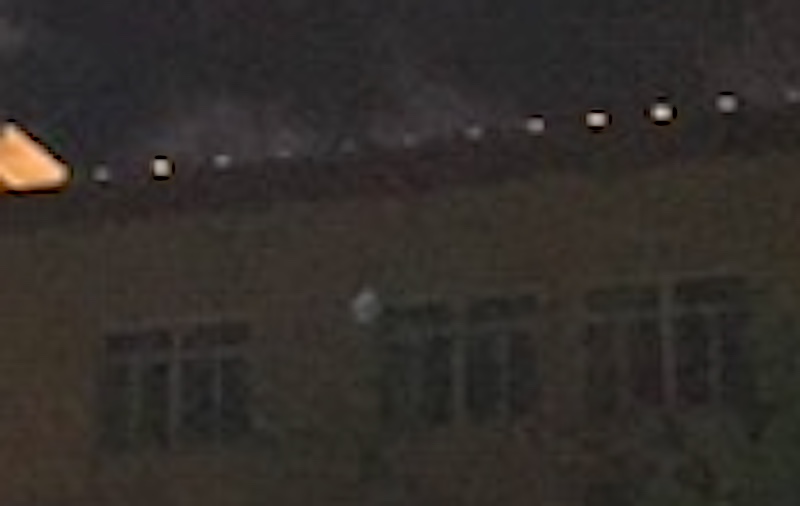 Below -- The DRURY HOTEL -- remodeled and no longer the ST. VINCENT's HOSPITAL. MOON OVER THE DRURY.
Below -- two photos of the refurbished St. Vincent's hospital which is now the first rate DRURY HOTEL.  The two below photos, shows a summer party going up atop the rooftop.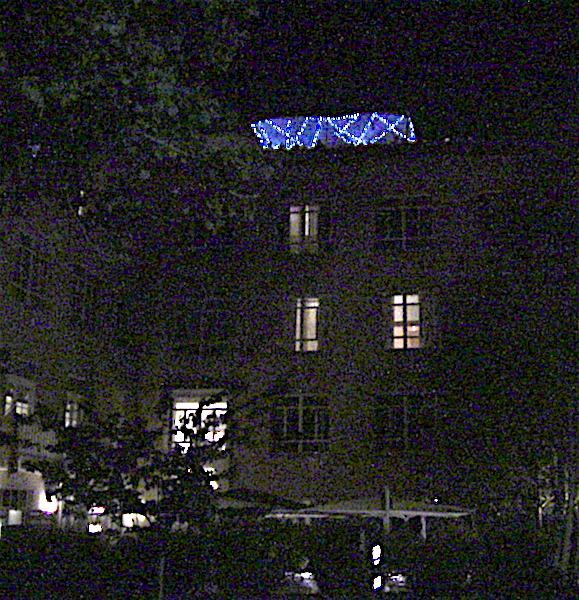 THE BELOW PHOTO AS WITH ALL ORB PICTURES WiLL BE DISMISSED BY THE SKEPTICS AS A BUG ON THE CAMERA, DUST SPOT etc… A LOT OF TIMES THE SKEPTICS ARE RIGHT. HOWEVER--ON A "MAY"-LATE NIGHT PRIVATE TOUR-- ALLAN's TOUR GROUP THOUGHT THEY DETECTED IMAGES OR ENERGY AT THE OLD HOSPITAL IN THE AREA WHERE THE OLD BREEZWAY USED TO BE-- OR ADJACENT TO IT--  THE GROUP MAY HAVE BEEN RIGHT!!! . FURTHERMORE-- ON THIS TOUR A CAMERA BATTERY DIED THEN CAME BACK TO LIFE---AFTER THE SHADOW CHASER MOVED TO A DIFFERENT AREA (OLDEST HOUSE). YES, THIS GROUP DID MAKE CONTACT WITH A FEW THINGS…..ON THIS TOUR OUTSIDE OF THE OLD ABANDONED HOSPITAL-- THINGS WERE SEEN OR IMAGINED IN THE WINDOW AREAS...... IMAGINATION OR TRICK OF LIGHT CLAIM THE SKEPTICS...... GHOST HUNTERS DISAGREE AND ATTEST THEY HAVE SEEN AN OLD MAN IN A WHITE GOWN OR IN A WHITE CLOUD OF MIST AT A WINDOW, SUPPOSEDLY THIS SHADE DISAPPEARS IN A BLINK OF AN EYE. THIS GHOST WAS SEEN THROUGH THE YEARS MAINLY IN THE AREA THAT WAS CONNECTED TO THE HOSPITAL BY THE NOW KNOCKED DOWN  BREEZEWAY-- AS YOU CAN SEE BY THE PHOTO BELOW THE MARIAN HALL SNAPSHOT-- THE ENERGY AT THIS BUILDING OR SHADOWS - SHADES - CAUGHT ALLAN'S TOUR GROUP's ATTENTION.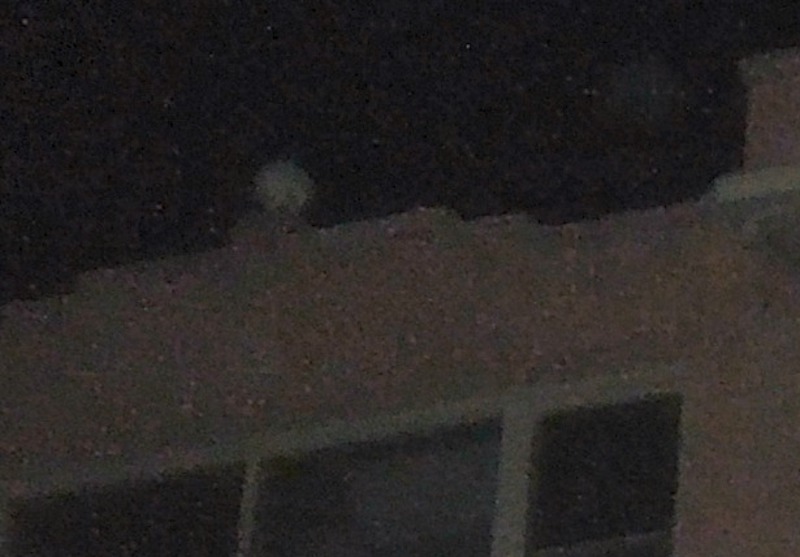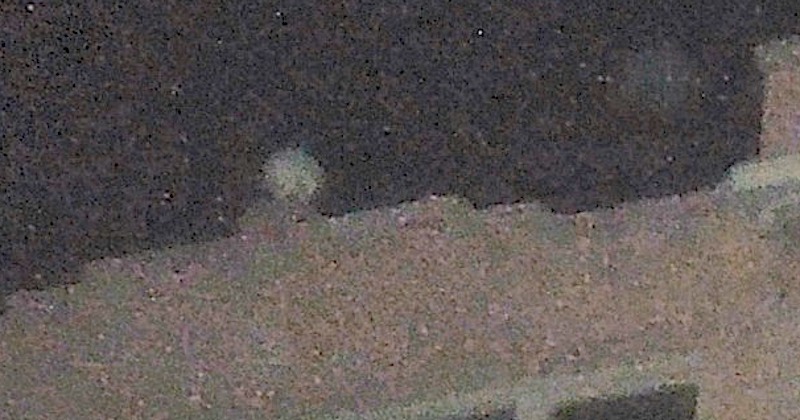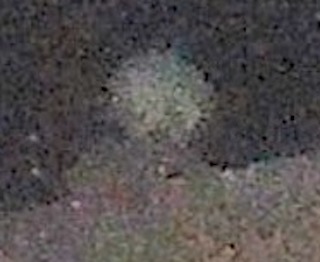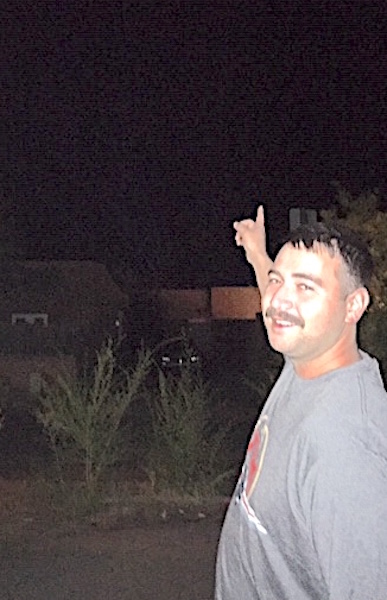 Above: Something was seen  -- photos were taken.  Odd lights --- that did not come out on the snapshots. Like a few searchlight FINGERS-- then they were gone. WHAT WERE THEY?  

THERE WERE NO SEARCHLIGHTS IN THE DOWNTOWN AREA AND THERE WAS NO LIGHT SHOW GOING ON, OR LASER SHOW THAT ALLAN WAS AWARE OF ----  

WAS IT -- A FEDERAL SLIP UP OF === SOME TYPE OF TRACKING OR GRID SYSTEM ---- WAS IT  A BRIEF BLAST FROM AN ILLEGAL LIGHT SHOW?


WHEN SANTA FE's  DRURY HOTL HAS A LIGHT SHOW ON ITS TOP FLOOR --- IT CONFINES THE LIGHTS TO A NEON SCREEN.  

ALSO THESE WHITE FINGERS OF LIGHT --- WERE NOT  ANYWHERE NEAR THE -- DRURY HOTEL.

 DID THOSE BURSTS OF LIGHTS  HAVE SOMETHING TO DO WITH UFOS?       Allan Pacheco 505-986-5002 or 505-231-1336 tours -- or visit his podcast.  

505-986-5002 or 505-231-1336 BOOK A TOUR

NEED A RADIO GUEST--ALLAN IS AVAILABLE-- SOME OF THE SHOWS HE GUESTS ON--HE IS A REGULAR --HIS PROGRAMS ARE NEVER BORING --505 986-5002 santafewriter@me.com