HAUNTED-SANTAFE-TOUR 
505-0986-5002
HAUNTED SANTA FE TOUR --- led by ALLAN PACHECO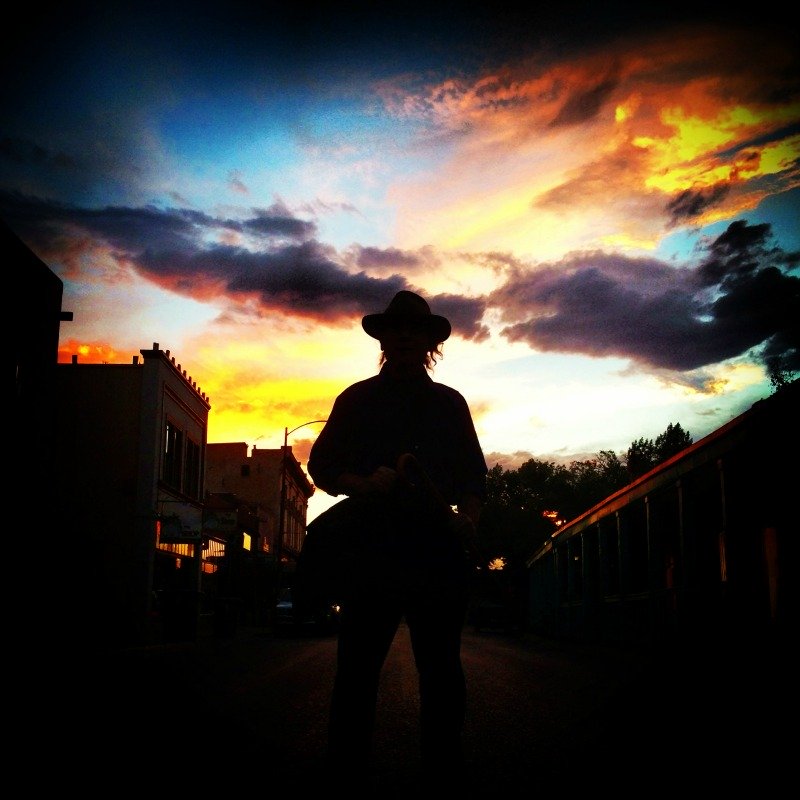 HAUNTED-SANTAFE-TOUR
505-986-5002
HAUNTED SANTA FE TOUR ---  your tour  takes you through old SANTA FE --  topics - ghosts -- bits of history --  hauntings ---  investigations of the paranormal ----  ufos --- the missing ---- it is a metaphysical  tour deluxe.
Your tour is done at a comfortable pace --- questions are encouraged -- your guide is  ALLAN PACHECO --- a metaphysician of renown.  Author,  investigator, historian, and media -- radio -- tv -- podcast personality.
Your tour covers all types of facets of the paranormal.  The tour does pass by some places where through the centuries  paranormal activity has been  seen, recorded, or felt.
BOOK A TOUR 505-986-5002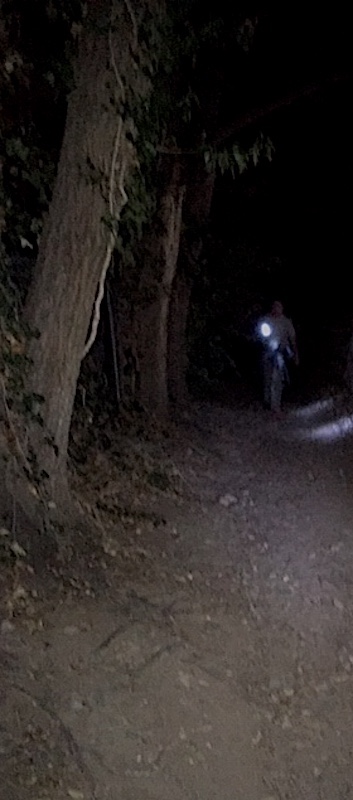 HAUNTED-SANTAFE-TOUR
505-986-5002
HAUNTED SANTA FE TOUR 
ABOVE & BELOW -- SOME HAPPY CAMPERS -- who went on ALLAN PACHECO's safari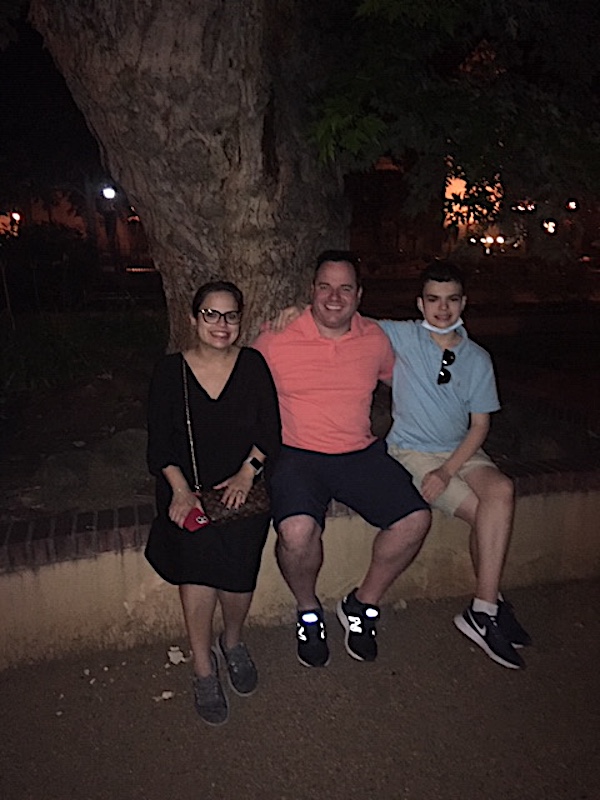 505-986-5002
or
505-231-1336

BELOW -- AT THE END OF A TOUR ,INSIDE  THE HAUNTED LA POSADA.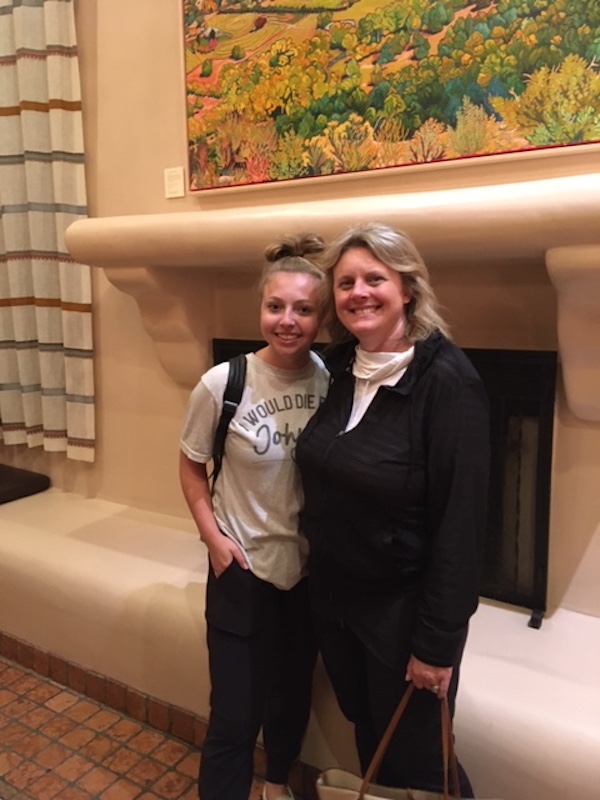 HAUNTED-SANTA-FE-TOUR --- inside the LA POSADA, on the rarest of occasions at this old mirror --- paranormal activity has been recorded, be it bursts of energy or the figure of a female ghost -- JULIA STAAB.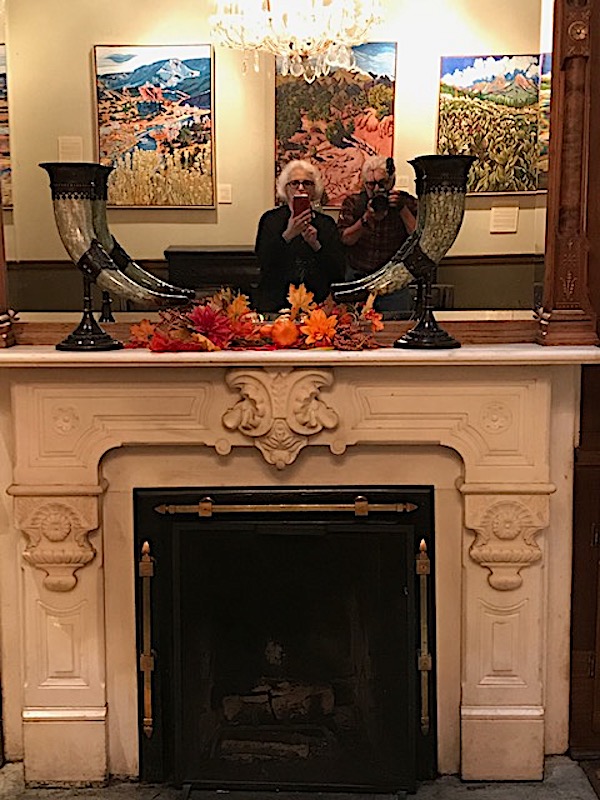 SO WHAT Is it -- in the photos --- is it trick of light -- shadow -- or energy. Note the regular snapshot and then circled  snapshot --- is it paranormal energy -- what can count for the dark shape in the background. There seems not  any type of reflection pattern. Is it the ghost of JULIA STAAB or some other energy? When you tour with AL PACHECO -- with or with out contact --  its an experience!
HAUNTED-SANTAFE-TOUR   Below ALLAN at the STAAB TOMB site, activity was registered.  Is this energy or energies that is detected. Perhaps the ghost of JULIA STAAB or her husband the wicked -- AL CAPONE OF THE NEW MEXICO TERRITORY == ABRAHAM STAAB?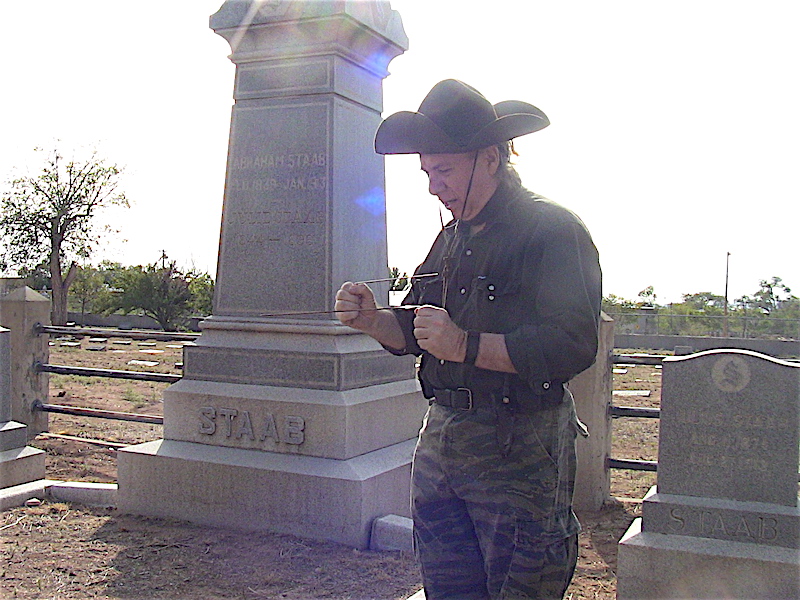 HAUNTEDS-SANTAFE-TOUR  HAUNTED SANTA FE TOUR --- 
GOT SHADOW CHASER GADGETS?  BRNG EM.   It does not matter what  brand of instrument you got or how expensive it is or how inexpensive,  bring it.  Your tour  sometimes  bumps into some energies. Or sometimes -- the energies bump into the tour and thaaangs are recorded or even photographed.  On rarest of occasions  forces are felt or sensed.  The safari goes past places that the through the centuries have been known to  be a have for forces -- not of this world --- other dimensions.. 
Who is your tour guide -- ALLAN PACHECO -- he is a hands on investigator, author, historian and SANTA FE NATIVE.  HAUNTED-SANTAFE-TOUR  505-986-5002 here is a page that features your tour guide -- WHEN THE GHOSTS GOT ALLAN PACHECO -- 
Santa Fe's history is filled with incredible happenings. The ROYAL CITY's past and present make for all types of hauntings or paranormal activity. Some of the capital's  buildings go back to Conquistador days.  YES -- CHOCK FULL of paranormal energies swirl about, and sometimes contact is made.  As in below, GHOSTOMETER and RODS -- CONTACT -- GHOST CLUB --  schedule a tour  505-986-5002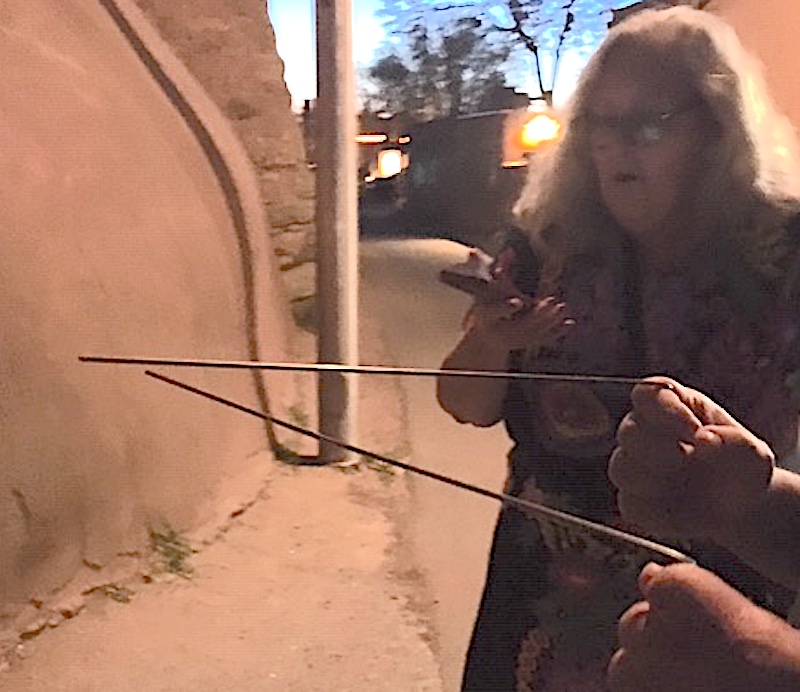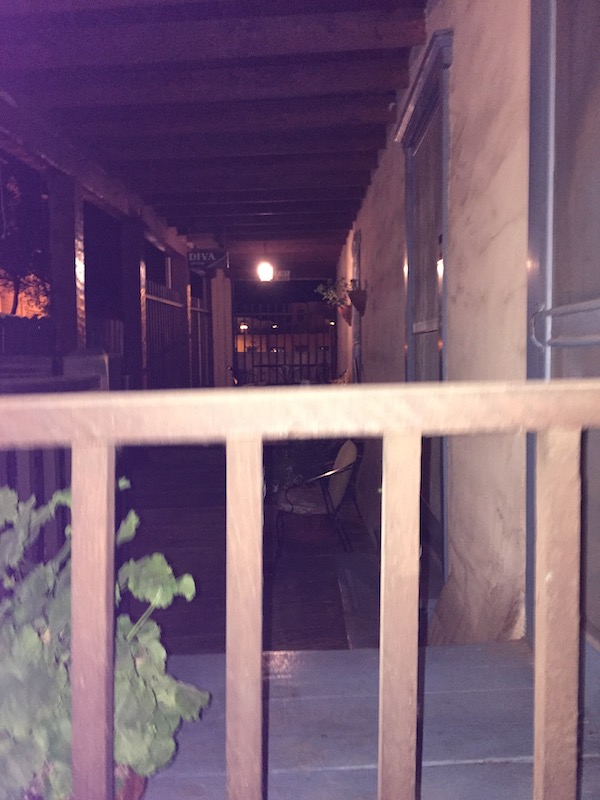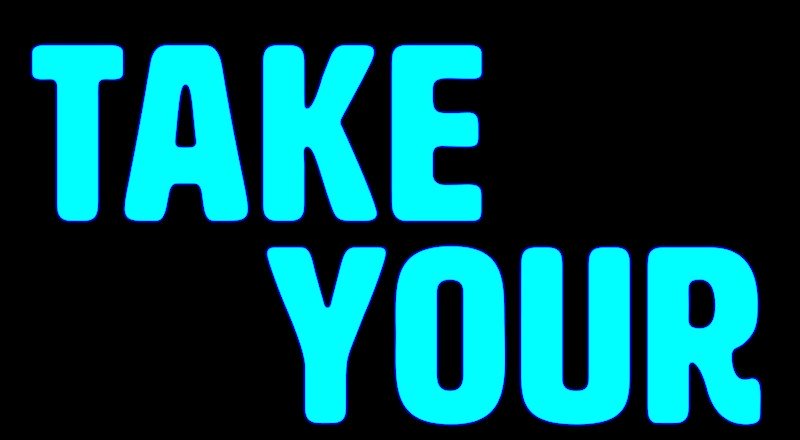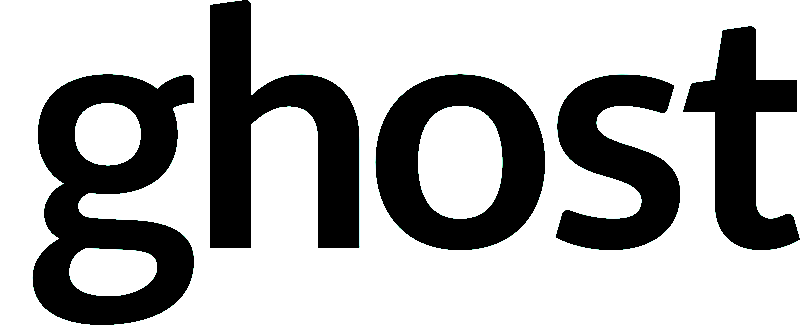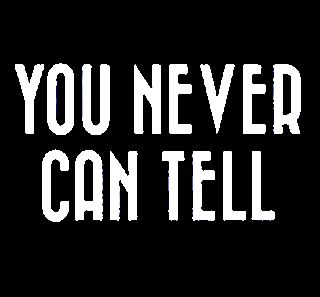 Above - what is it --- energy -- ghost -- skeptics will say trick of light -- aperture  failure. 

There is energy -- ghost -- ghosts - shadow person or shadow people in and around the San Miguel. Lets go touring  505-986-5002 

HAUNTED-SANTAFE-TOUR -Above - ghostometer -what came out. Right -- this lady sensed something in a haunted area. Below - something looking out of the haunted bell tower.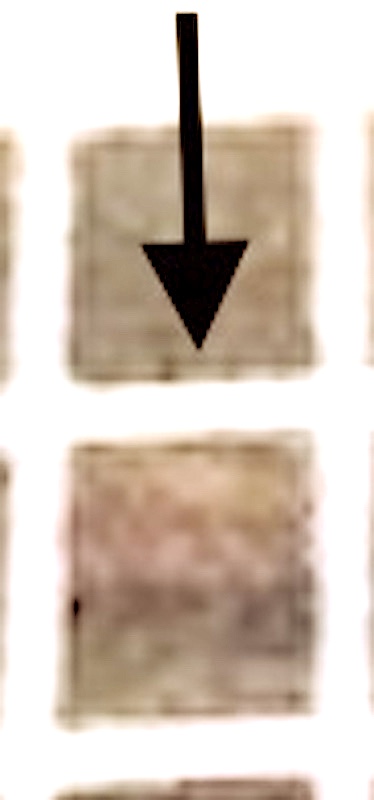 Another night a different type of picture --- of SAN MGUEL tower.  Note the below photo with the  blown up photo above.  OR the above photo with the above-above photo on the right side.
Does the above and the above right side photos show a face peaking out of the  bell tower window? According to  lore and people who have worked in the church -- through the centuries, have experienced ghost activity, inside the SAN MIGUEL.    
Not interested in ghosts -- try this page - UFO -FOO FIGHTER -- ALIENS 
Allan's tours are designed to give you a smorgasbord of paranormal, while you have a fun time. People from all over the USA have taken ALLAN PACHECO's  safaris, and have had a fun time.  Below some happy campers --- happy tourists -- who took  a HAUNTED-SANTA-FE TOUR with  AL PACHECO 505-986-5002 
END OF THE tour -- above inside haunted La Posada -- and below -- at the PLAZA