FACEBOOK-SANTA-FE-TOURS   = LINKS TO AL PACHECO's = SANTA FE GHOST AND HISTORY TOURS/ 505-986-5002/  /505-231-1336  
FACEBOOK-SANTA-FE-TOURS  =  INFO on What times and stations -when ALLAN PACHECO guests on national paranormal radios shows.  The Facebook pages are updated, so you know when to tune in and listen to a program that AL is on.  The radio or internet shows that Allan is on --- are all over the metaphysical map. Topics = Paranormal-Santa Fe, Ghosts, Conspiracies, UFOS, The Missing, Haunted Locations, La Llorona, Djinn, and much more.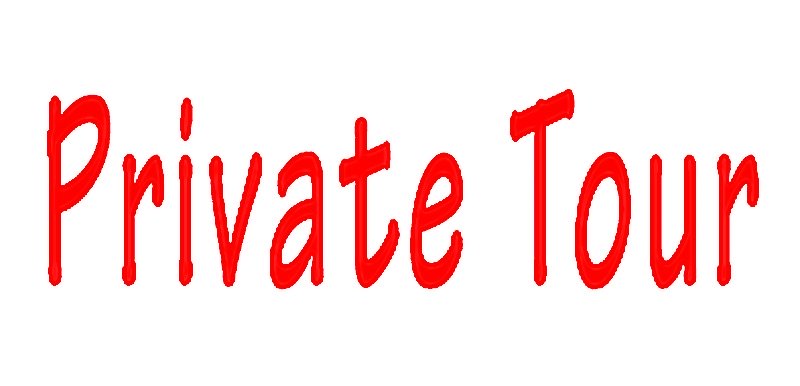 BELOW -- REVIEWS OF HIS TOURS  or go to one of the FACEBOOK-SANTA-FE-TOURS  buttons and more info on your guide ALLAN PACHECO -- To book a tour 505-986-50002 or 505-231-1336
JULY 14,2019
Vast amount of historical and paranormal knowledge
I recently had taken the paranormal tour with Allan Pacheco. What a wonderful tour! Allan has an incredible amount of historical and paranormal knowledge of the Santa Fe area. We were able to visit many of the well-known historical sites where Allan would add the verifiable paranormal activity at each site. Also, Allan was very accommodating to any modifications we may have needed along the way without missing a beat in the narrative of information. Such an enjoyable tour. I highly recommend for all ages and abilities.
Mary S.
October5, 2018,

SUCH A SPECIAL TOUR!

After reading about a number of tours We decided to book an afternoon tour with Allan.

He really gave us a well rounded picture of the history of beautiful Santa Fe with some very unique and thought provoking stories of the paranormal mixed in!

Highly recommend the tour!

Karen L.

Thanks, Allan
I decided to book a tour with Allan after reading some of the reviews and was not disappointed.
My daughter, my sister and I were entertained with the history and stories of Old Santa Fe. We were more interested in the paranormal, so Allan tailored the tour towards that subject and we had a great time, even learned about a few of our ancestors who may haunt the old town.
If you are looking for something a little different to do while visiting Santa Fe, I highly recommend Allan's tour - you may walk away with a different view of this interesting old town.
D.D.J

MORE INFO + PHOTOS & QUICK BLURBS:  FACEBOOK-SANTA-FE-TOURS  


When you tour with Al Pacheco, as these photos below show --  you safari through Santa Fe with a hands on investigator, his tours are throughly investigated.
Below: The historic and haunted OLDEST HOUSE-(SANTA FE GHOST AND HISTORY TOURS) 505-986-5002 or 505-231-1336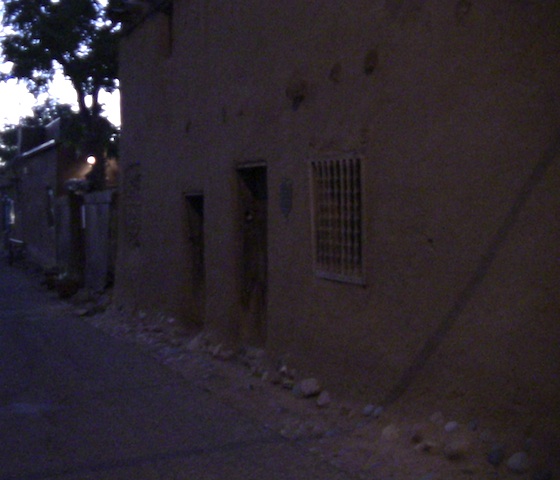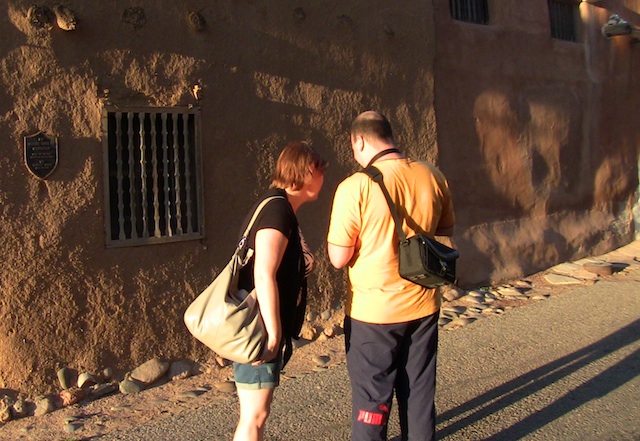 BELOW INSIDE THE HISTORIC AND HAUNTED "OLDEST HOUSE IN THE USA"  --YES -- THE OLD COFFIN--IS HAUNTED or GHOSTLY ENERGY IS SOMETIMES DETECTED AROUND THE CASKET.  ON ONE RADIO SHOW ALLAN DID A LIVE BROADCAST FROM THIS HAUNTED LOCATIONS --   ==== THERE ARE  MANY PLACARDS OF RADIO SHOWS ON ALLAN's   FACEBOOK-SANTA-FE-TOURS  -- THAT HE HAS BEEN ON.  ----- COMING SOON, ALLAN PACHECO WILL BE DONE HIS OWN PARANORMAL PODCAST!  
Below-- ghost energy that was photographed over coffin decades ago.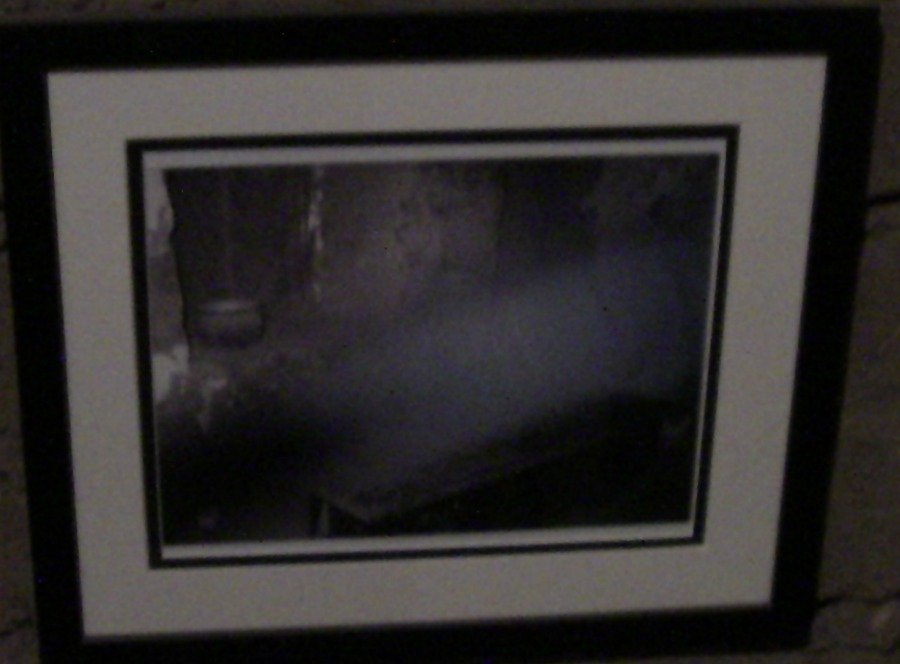 ABOVE: The Spitz Clock  in old Santa Fe  -- it has been keeping time for centuries.  RIGHT --- OLD SANTA FE's time piece.

Tour with ALLAN; your brain is squeezed, like the old UNSOLVED MYSTERIES SHOW..
 Below: At the end of a ghost tour inside the LA POSADA which was featured on "UNSOLVED MYSTERIES-NBC - HOST ROBERT STACK).  On some of ALLAN's tours, the group, duo, or family wants to have a a cold one or warm one inside the LA POSADA's bar or staterooms.  The haunted and historic LA POSADA is a resort that was once the mansion of ABRAHAM STAAB a nefarious WILD WEST gangster (Leader of the SANTA FE RING), the mansion is now a world class hotel-resort. One radio show that Allan was on featured the haunted LA POSADA -- to get to the shows that Allan has been on go to- FACEBOOK-SANTA-FE-TOURS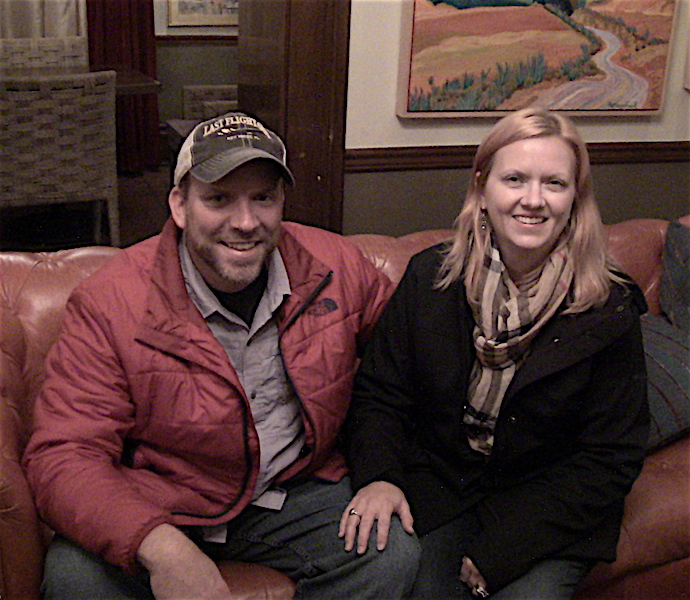 BELOW----SANTA FE GHOST AND HISTORY TOURS ---SOME ENERGY FELT INSIDE THE HISTORIC AND HAUNTED OLDEST HOUSE. The Eastern rooms of this building at times are filled with MOJO!  Cameras and ghostometers at times have captured all kinds of things on gauges and film.
BELOW = 2 PICTURES --- WHen your tour with Allan you get the skinny on Santa Fe's paranormal and history and sometimes you come across some  SANTA FE oddities or some of the ROYAL CITY's strange humor.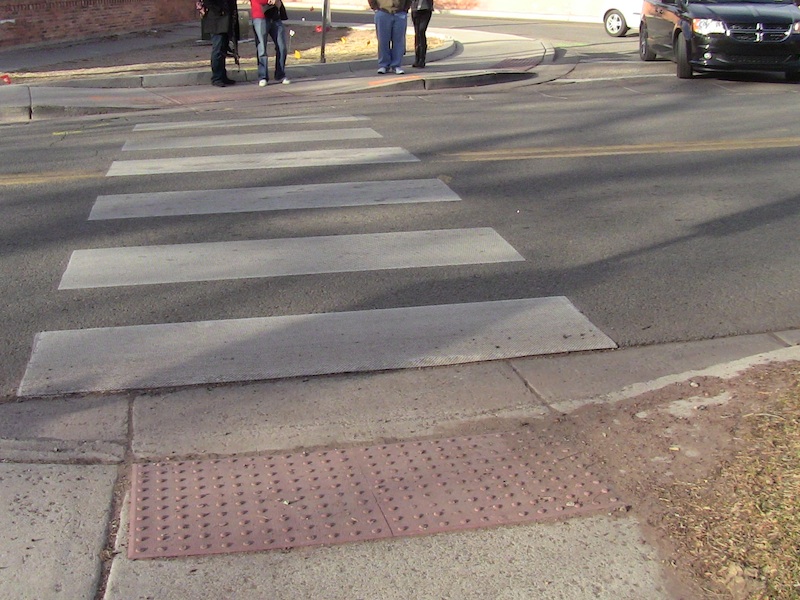 Somebody went through a lot of trouble to put this icon into the pavement of a run over figure.  The next photo shows a close up of this character.  THen back to the GHOST TOUR and INVESTIGATIONS,  Santa Fe has all kinds of oddities, humor, historical and metaphysical.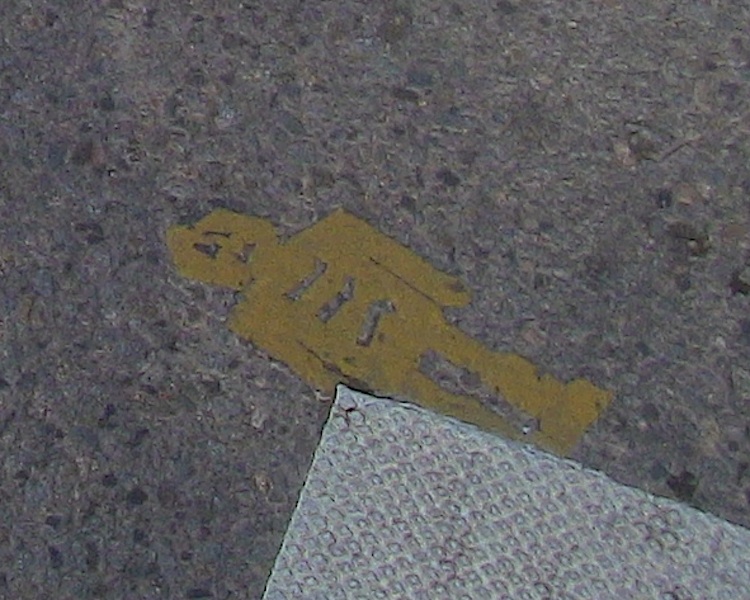 SANTA FE --  has its own humor and energy. EXPLORE THE SUREAL with ALLAN 505-986-5002 or 505-231-1336 BELOW: CIRCA 1974 --- SANTA FE SUREAL -- ITS always there, the SUREAL-- People from all over the USA have taken and enjoyed paranormal tours.
Below touring SANTA FE -- roughly 43 year difference between both pictures above & below, East Palace Avenue.  Interested in this site, hit the like button on FACEBOOK SANTA FE GHOST AND HISTORY TOURS page.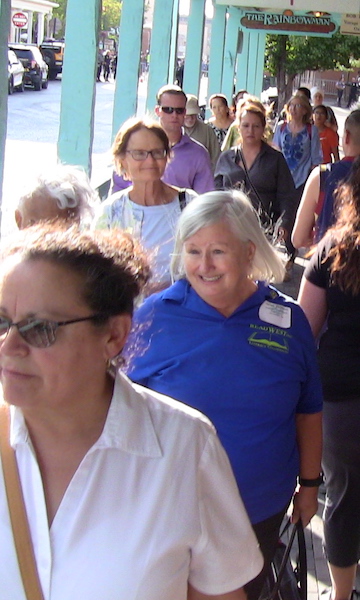 Above and Below: Different tours from different years note the different color on the beams.
THE ABOVE AND BELOW WALKWAY AND BUILDING HAS BEEN IN PLACE SINCE BEFORE THE DAYS OF BILLY THE KID.  INTERESTED IN THE -- ROBIN HOOD OF THE WILD WEST -- CLICK HERE -- BILLY BONNEY --- A.K.A.  BILLY THE KID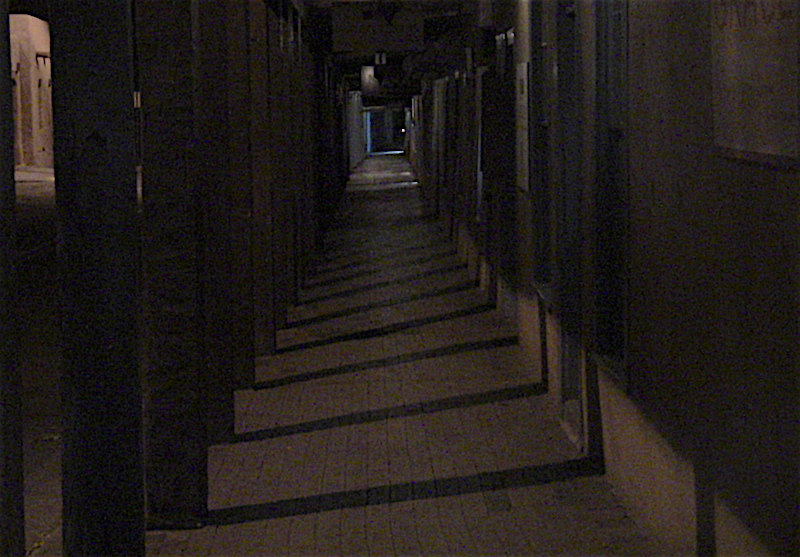 A FLAIR FOR THE DRAMATIC photo below ---- (Santa Fe Ghost and History Tours) SANTA FE SPOOK LANE which is now being called THE BLAIR WITCH LANE -- THE ROCK TREE -- THE WITCH TREE

Below on ghost tour with gadgets --- BLAIR WITCH PATH -- at the Witch Tree or Rock Tree, many names for the place.  Yes son this tour --- thaaaangs happened!  Who is going to spend time doing this, setting up these occult thaangs… The answer----------------------  THE BLAIR WITCH OF SANTA FE! The trees in this area are filled with rocks and twigs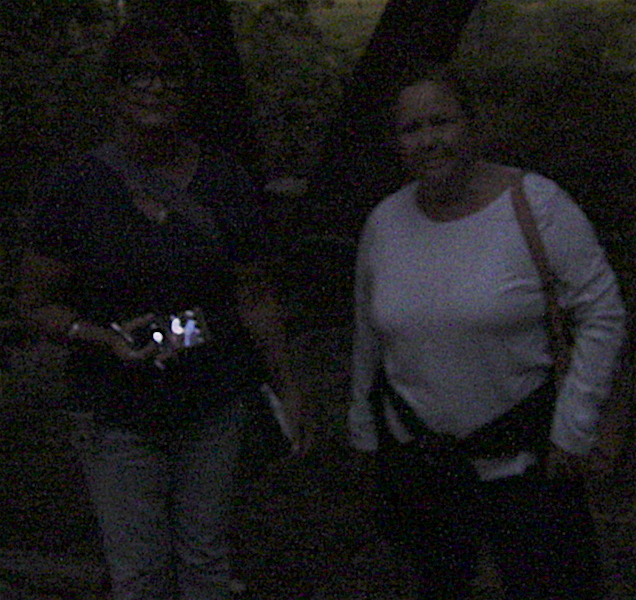 505-986-5002 -- 505-231-1336 --- ALLAN PACHEC guides you through SANTA FE --- VOTED THE BEST!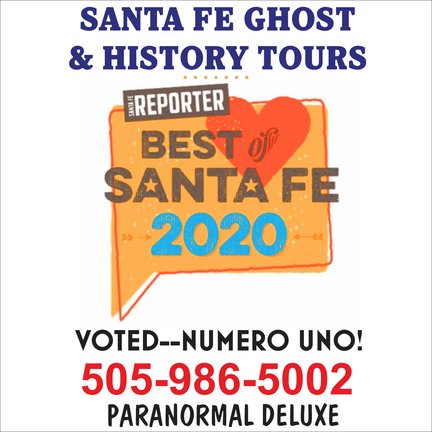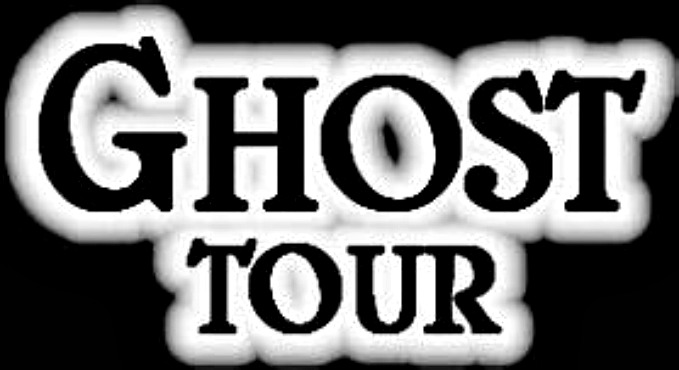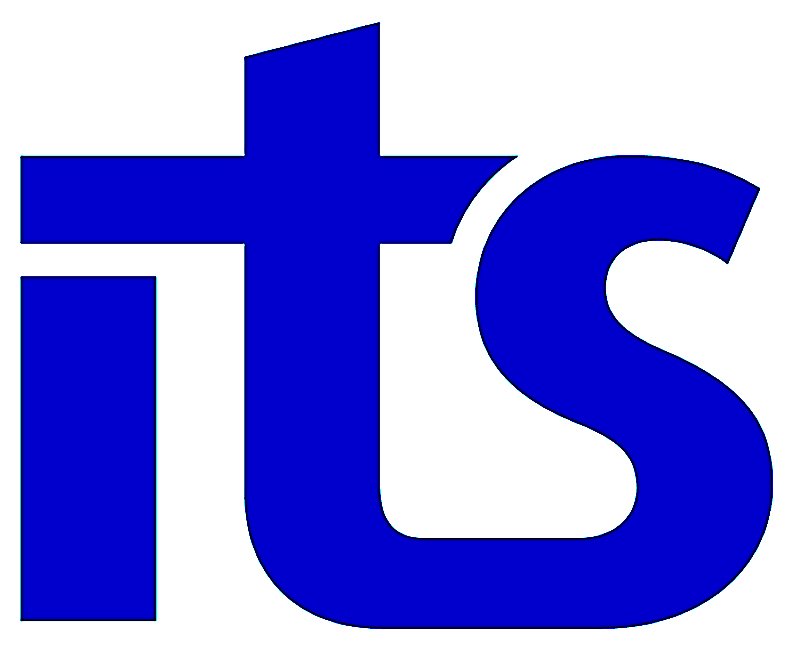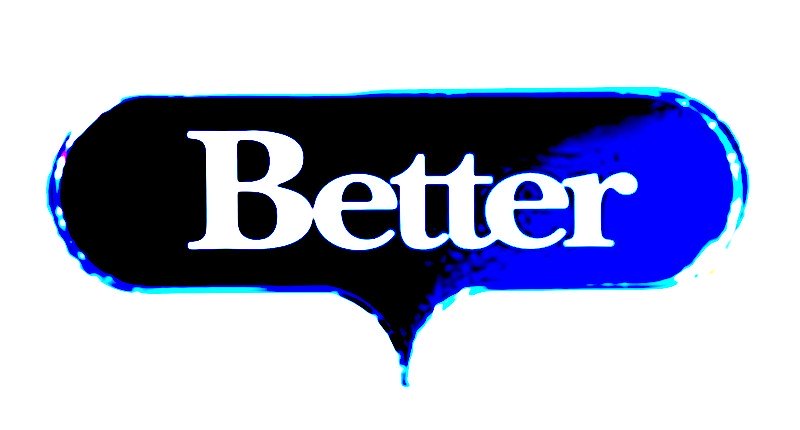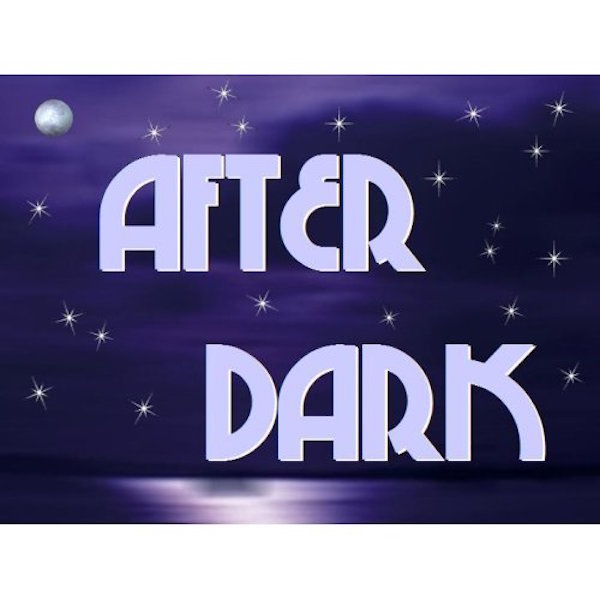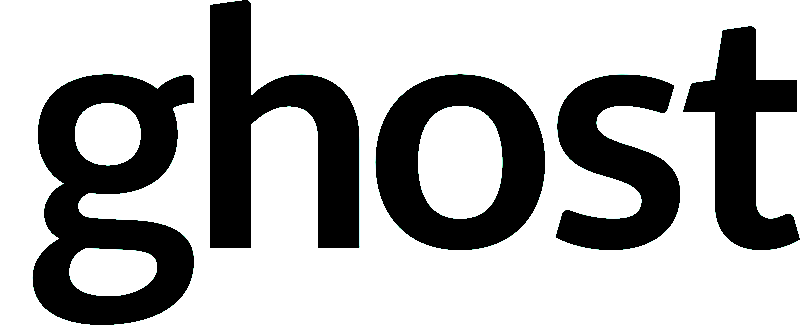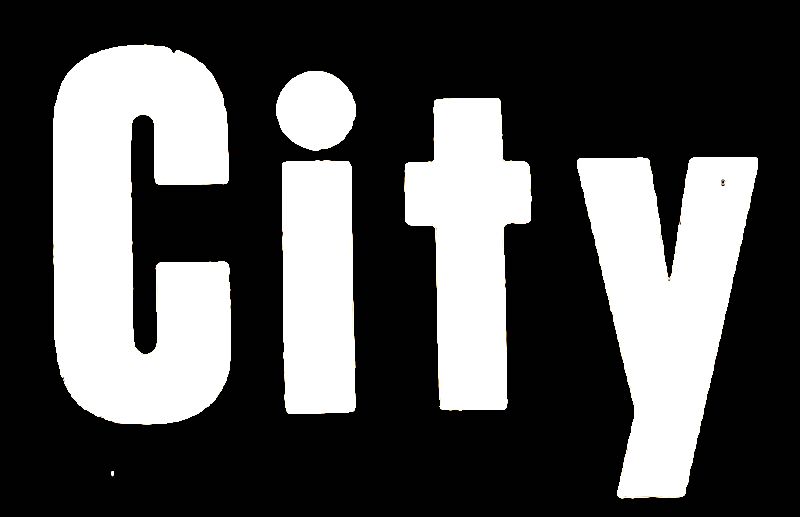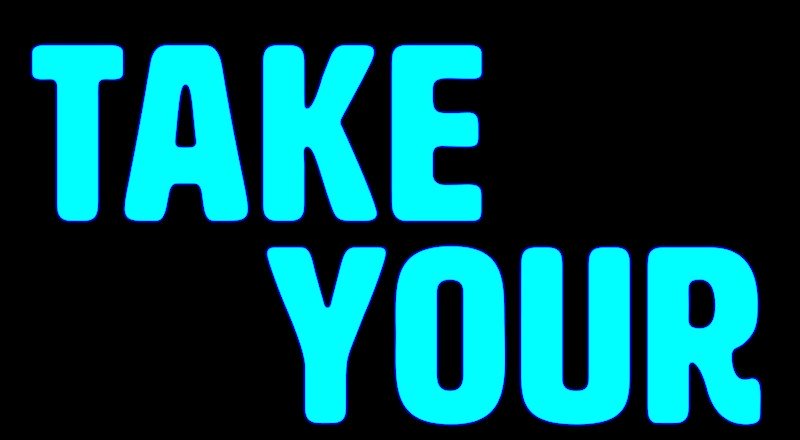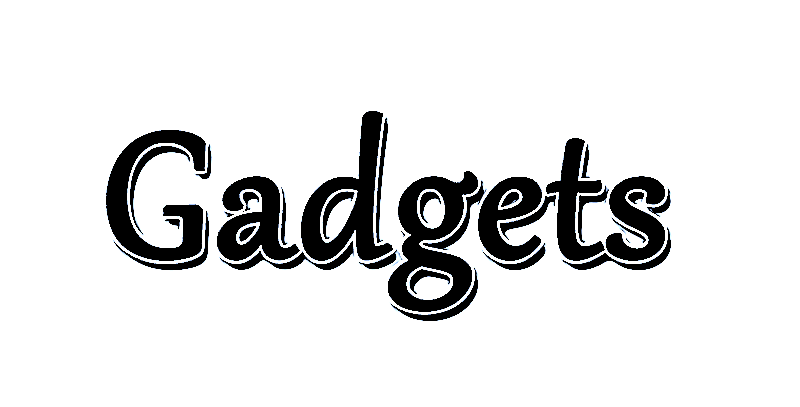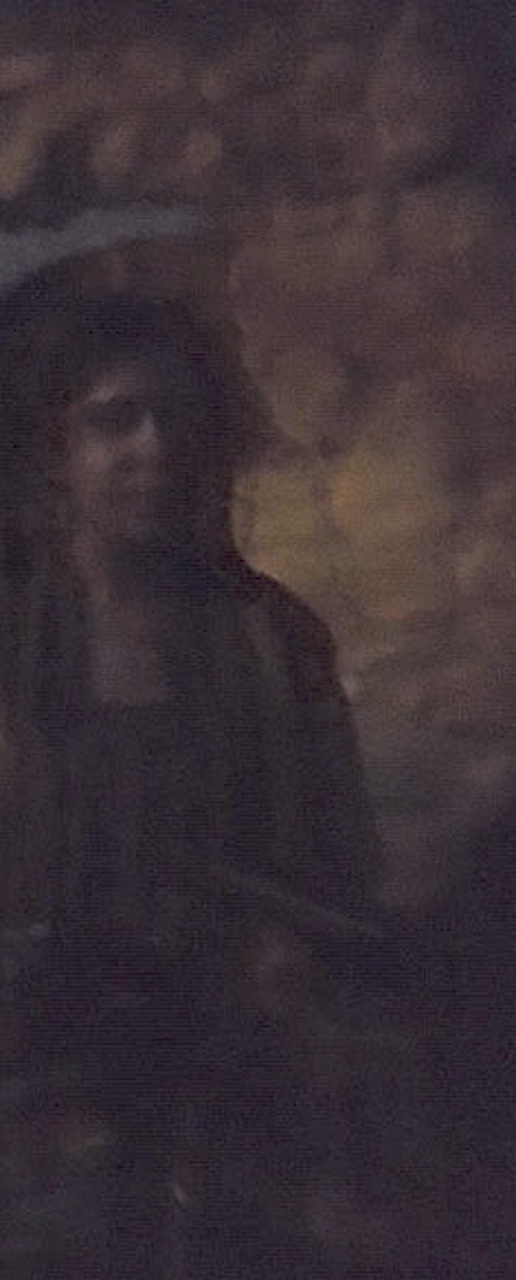 | | |
| --- | --- |
| Your tour guide Allan (RIGHT) is available for history or ghost tours -- day or night --- 505 - 986 - 5002 or 505 - 231 - 1336.... Allan is a historian, author and paranormal investigator -- so if you tour with Allan you may want to go to AMAZON and get one of his books. (SCROLL DOWN) | Some of the radio shows Allan has been on -- he does know his stuff! |
AL PACHECO WILL HAVE HIS ONW PODCAST -- PARANORMAL -- DELUXE!!! 
--------------------------------
BELOW -- OTHER PROGRAMS ALLAN HAS BEEN ON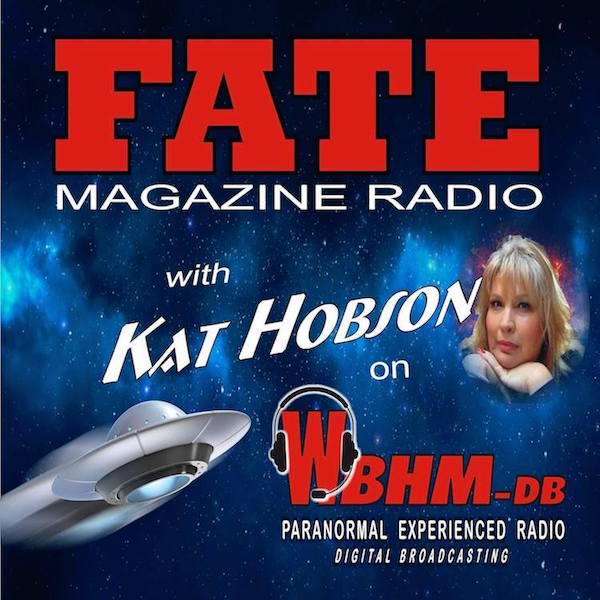 FACEBOOK-SANTA-FE-TOURS  = Go to any of Al Pacheco's FB pages and there is info on the paranormal radios shows he guests on...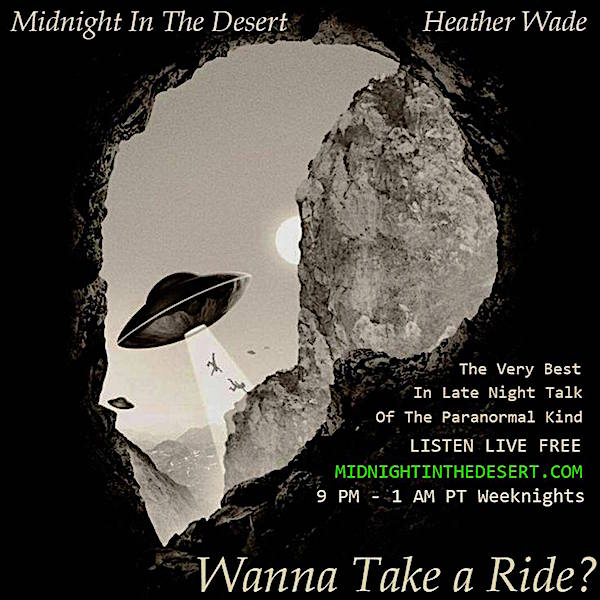 Depending on the tour, sometimes ALLAN's groups hike up to the CROSS OF THE MARTYRS', this place was the scene of a terrible massacre in 1680, it was also a military fort. From the heights you can see OLD SANTA FE.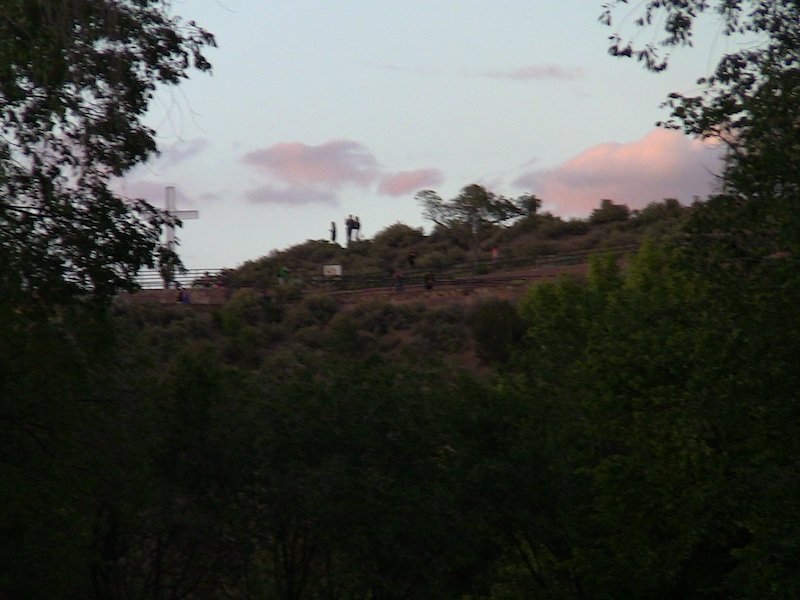 SCHEDULE A SAFARI! 505-986-5002 or 505-231-1336
PRIVATE TOURS DONE TO YOUR INTERESTS!

"MYSTERY-MAYHEM: CHRONICLE USA" = unsolved paranormal mysteries, conspiracies and UFO data, to purchase press on "ORDER" button left menu or go to Amazon and get one of Allan's books there.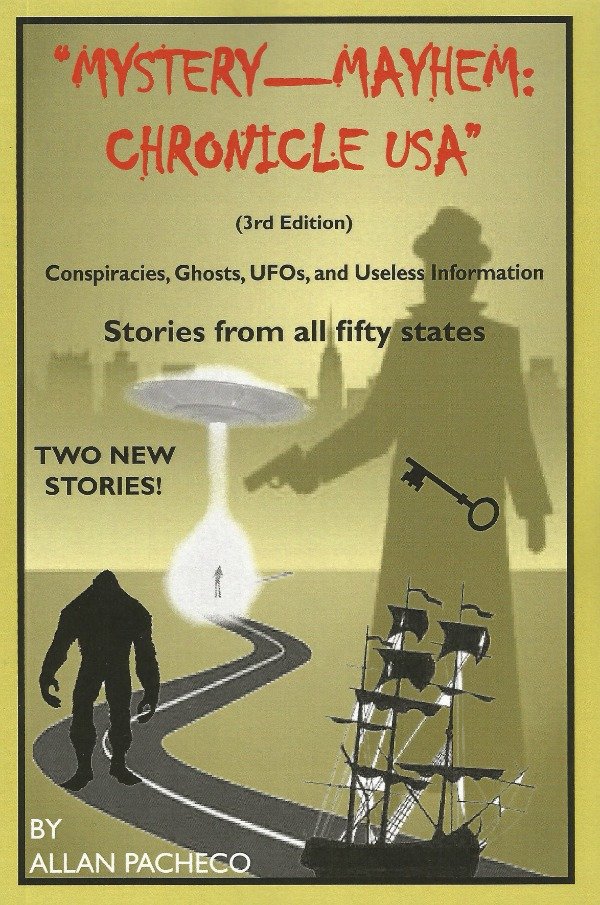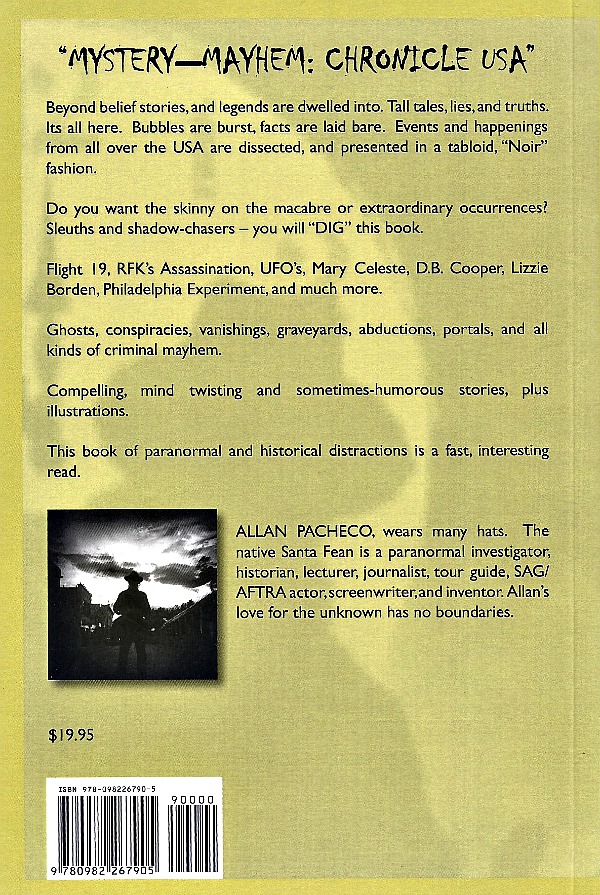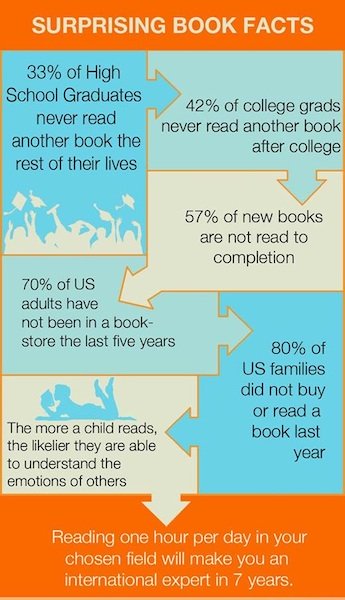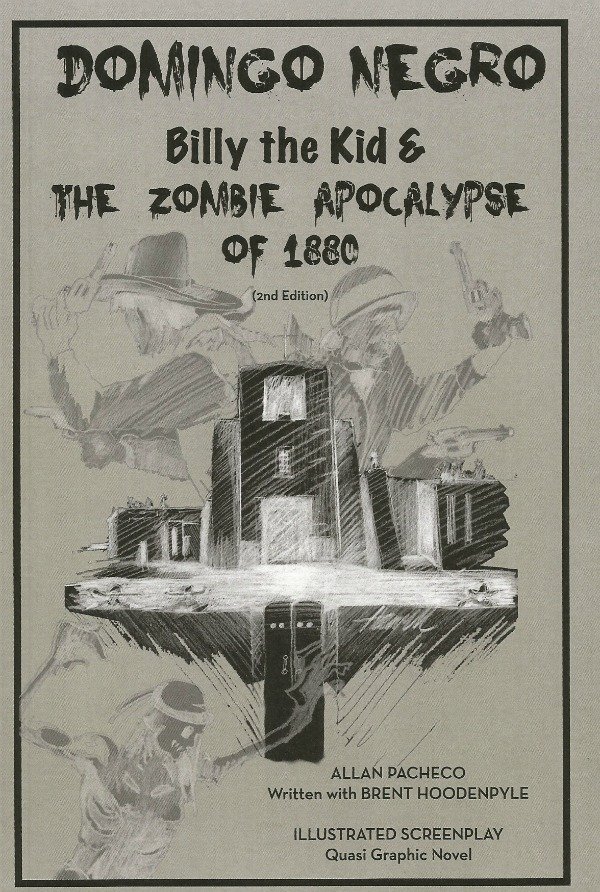 If you like Historical-Sci/Fi, then "DOMINGO NEGRO" is for you!