TOURS-OF-SANTA-FE  / Ghost or history / guide ALLAN PACHECO / 505-986-5002 or 505-231-1336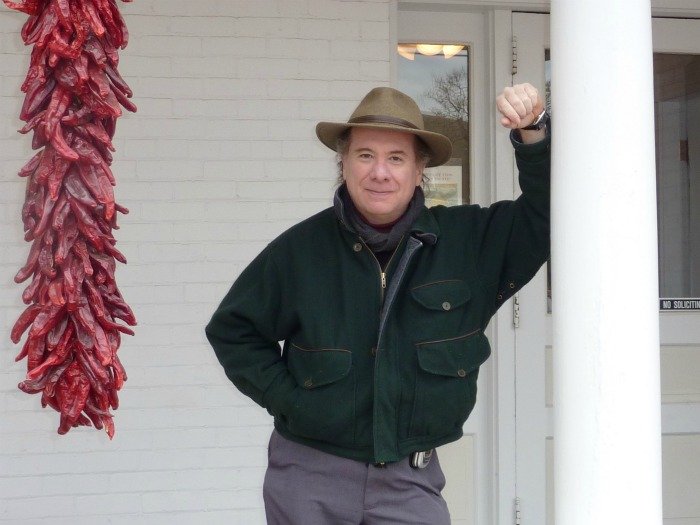 TOURS-OF-SANTA-FE =GHOST or HISTORY -SANTA FE PRIVATE TOURS! 505-986-5002 or 505-231-1336 
santafewriter@me.com
Vacationing  -- Want to know about Santa Fe's paranormal or history -- ALLAN PACHECO is your main man!   Schedule a private safari with him 505-986-5002 or 505-231-13336
CLICK A LEFT BUTTON for photos and info --- TOURS-OF-SANTA-FE
Get the skinny from a (TRUE SANTA FEAN) born and raised in the capital city.
Allan Pacheco will guide you through the old town at a comfortable pace TOURS-OF-SANTA-FE
TOURS-OF-SANTA-FE  / HISTORY or GHOST - call ALLAN PACHECO - 505-986-5002 or 505-231-1336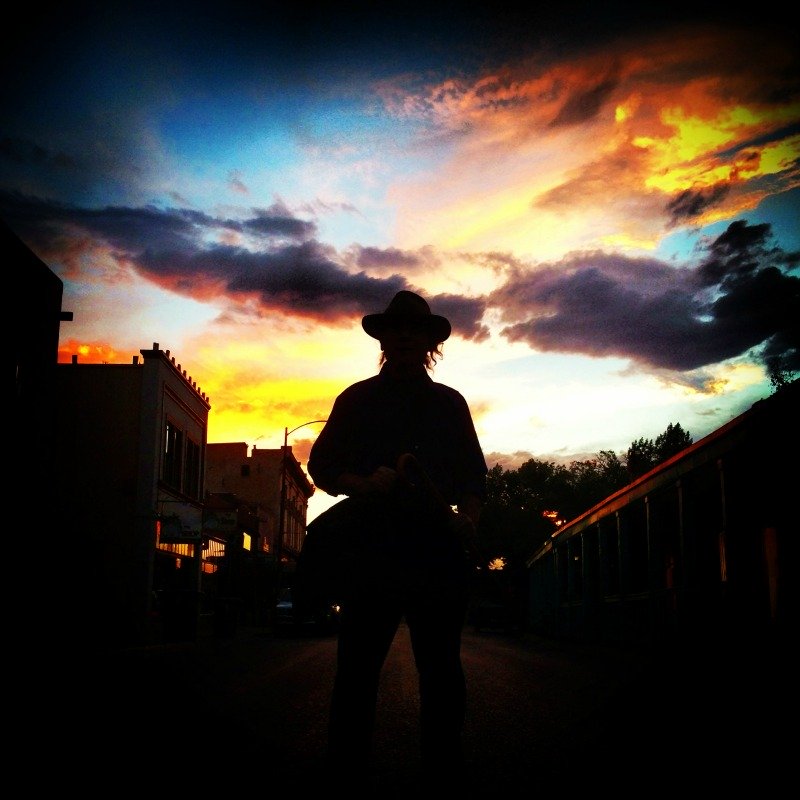 TOURS-OF-SANTA-FE   you can ask questions -- this is your private tour.
ALLAN PACHECO's TOURS-OF-SANTA-FE  = GHOST WALKS --- HISTORY SAFARIS -- SPIRIT WALKS -- He tacks the tour towards your interests.. 505-986-5002 or santafewriter@me.com
SANTA FE AWAITS! 505-986-5002 or 505-231-1336
ALLAN PACHECO also does group tours -- key note lectures.speaker & radio shows
TOURS-OF-SANTA-FE  You see where history was made or where the spirits roam.
Allan's paranormal yarns & tales -- can almost raise the dead -- if you catch the drift.
SANTA FE GHOST AND HISTORY TOURS --- or TOURS-OF-SANTA-FE  is a private tour  -- you get guide-ALLAN PACHECO's undivided attention as you track though the capital city's old town. 
This site is open 24 hours -- PRESS THE BUTTONS ON THE LEFT  -- PHOTOS & DATA
Your guide  ALLAN PACHECO is  a HISTORIAN, AUTHOR, PARANORMAL INVESTIGATOR & SAG/AFTRA ACTOR
ALLAN PACHECO was born in SANTA FE,  his ancestors pioneered the area -- he knows his  stuff.
TOURS-OF-SANTA-FE  are fun and filled with interesting and scary paranormal information.
THE BEST DAMN TOURS IN TOWN  505-986-5002 or 505-231-1336
DATA/PHOTOS  ON THIS WEBSITE is copyrighted.
TOURS-OF-SANTA-FE  call Allan Pacheco and schedule a private trek 505--986-5002
If you are a tourist, friend, researcher -- or just curious -- ENJOY THIS SITE!
STAY STRONG AND  GORIGHTLY!
Private tours -- GHOST or HISTORY --- SUMMER-WINTER -- DAY-NIGHT 505-986-5002 or 505-231-1336 THINGS TO DO IN Santa Fe --- PRIVATE TOURS  LED BY Allan Pacheco

BELOW --- HALLOWEEN LATE NIGHT TOUR!  505 986 5002 
TOURS-OF-SANTA-FE -- 505-986-5002 Day or night tours --- summer --- winter (BUNDLE UP, IT GETS COLD IN SANTA FE)

 Safari with Allan Pacheco --- got ghost gadgets -- bring EM -- you never can tell?
YOUR PARANORMAL TOUR -- DOES GO BY some areas that through the centuries have been noted for thERE ghostly activity.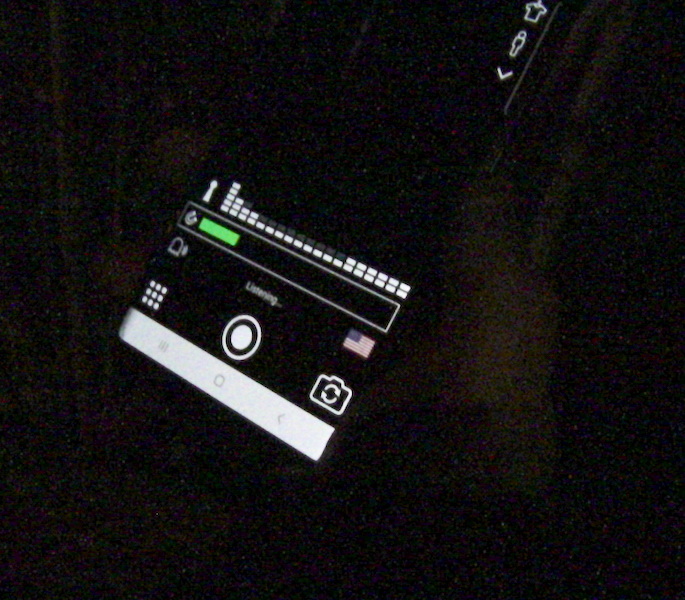 AL PACHECO leads day and night tours. Above and Below -- different seasons and years.  Above = inside the ODLEST CHURCH in USA -- THE SAN MIGUEL MISSION.  Below = inside the LORETTO CHAPEL, behind this family is the MIRACULOUS STAIRCASE.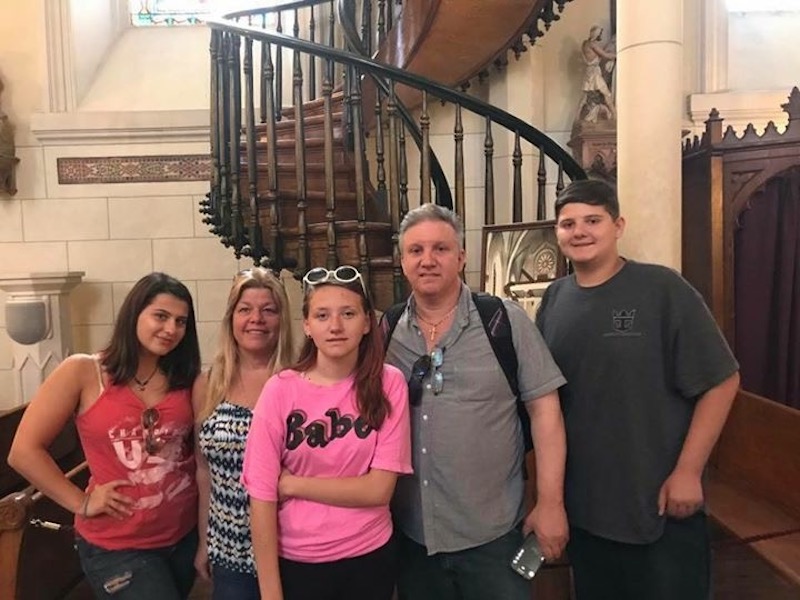 TOURS-OF SANTA-FE ---- your safari  visits the haunted areas -- haunted locales --- doorways --- lanes -- where the graveyard is -- as in how it was built over.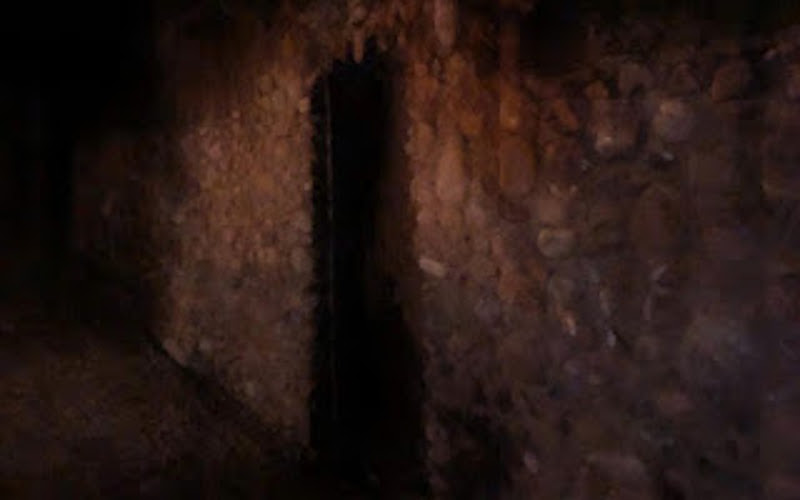 TOURS-OF-SANTA-FE.  505-986-5002 or 505-231-1336. IF you got ghost chaser gadgets, shadow chaser tools, bring them!  Your tour goes to places where ghostly activity in the past have been seen, as in,  through the centuries.  In modern times, at spots where the tour  goes to,  ghostly energies have been registered on EVP boxes.


The Above tour, was a special one. This married couple as young as they were had  reached a very high level of spirituality. These two, names purposely not mentioned; on tour  encountered different energies One shade in particular made itself known as in, it wanted to be seen.  These bad energies did not have a chance against the strong angelic shield that these two had.  On one occasion I  think that one of these energies wanted to see the light of these two people as in soul power, and in the end thanks to these two, that lost soul went to the light and freed itself from the prison planet.. This was a fantastic tour, by way of these two fantastic youngsters.  The due had angelic power around them. SAN MIGUEL or ARCHANGEL MICHAEL, what does he do? He slays the evil one and the evil one's  minions These two had an ARCH ANGEL looking over them or on their side.
--- INTERESTINGLY ---- FOR SOME UNKNOWN REASON, WINTER TOURS -- TEND TO HAVE MORE ACTIVITY, AS IN METAPHYSICAL CONTACT, THAN SUMMER  TOURS.  --WHY IS THAT?  THE COLD WEATHER  FOR SOME ENERGIES, NOT ALL ENERGIES, TEND TO AMP THE POWER OF THeSE FORCES.  HOWEVER, ON SOME  SUMMER NIGHT, SANTA FE IS LOADED WITH FORCE BY WAY OF DIFFERENT ENTITIES.  BELOW --- YOUR TOUR GUIDE --- ALLAN PACHECO  --- WITH 2 LADIES WHO TOOK THE SAFARI --- \/////
505 986 5002 or 505 231 1336  TOURS-OF-SANTA-FE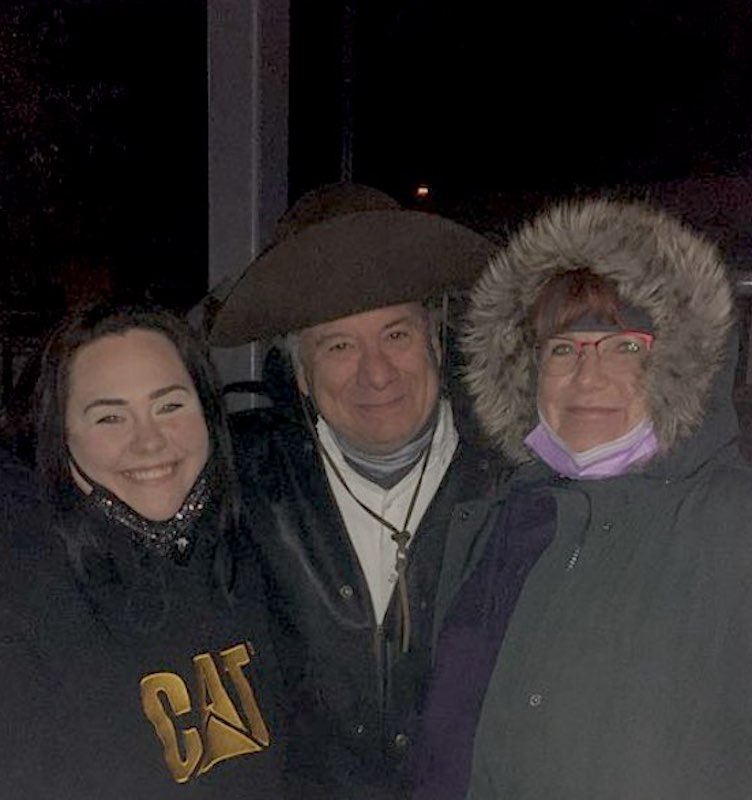 SOLO -- COUPLE -- FRIENDS -- FAMILY --  SHCOOL CLASS FIELD TRIP -- SEMINAR GROUP --- ALLAN PACHECO is available -- 505 986 5002 or 505 231 1336
TOURS-OF-SANTA-FE     on your private safari we do go to. or pass by some creepy places. Some locales tend to challenge a person's courage or paranormal awareness,  At some locales and this is rare, ghost energy or metaphysical power, lights up shadow chaser gadgets.   Proof, look at the above and below photos.  On many tours, nothing happens, but when it does. YEOW!   Book a tour with AL PACHECO 505 986 5002, or go to his podcast page, and listen to haunted tales from Santa Fe. 
ABOVE & BELOW;  CONTACT IS MADE!  The photo shows, the surprise and scramble as a group of shadow chasers meet ghostly energy, apparition.  BELOW: The action is over, but the realization hits people.  This ghost hunter  processes that something was there, up on the haunted balcony. That energy or ghost was felt and the paranormal meters registered  the force.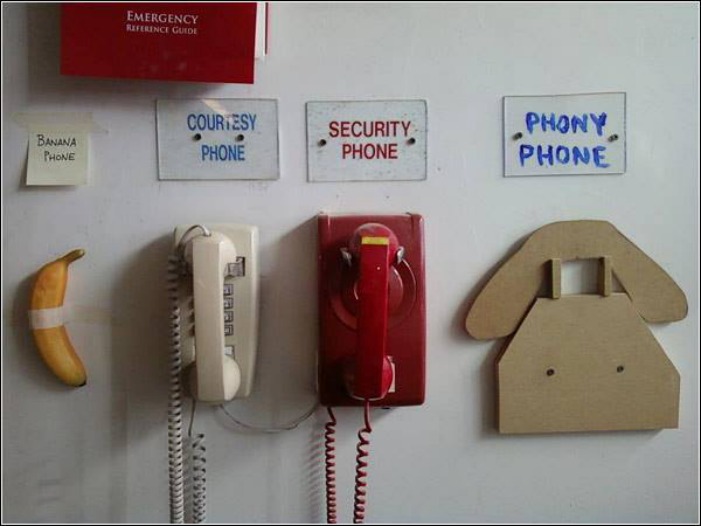 Press on the button above -- ALLAN PACHECO's TOURS are rated EXCELLENT! 
505-986-5002 or 505-231-1336