BLACKDAHLIA2  / BLACK DAHLIA PART II DE SANTA FE        ---- pRIVATE TOURS--505-986-5002 / 505-231-1336 = FILLED W/ SIMILAR YARNS & TALES

THE DAHLIA: ODD WHISPERS ABOUT THE HOUSE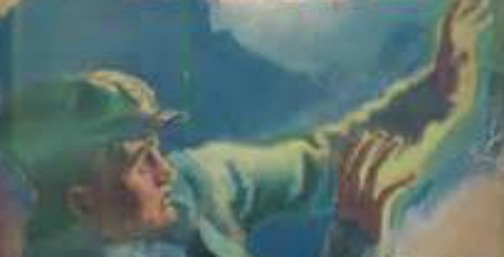 BLACKDAHLIA2.  / BLACK DAHLIA DE SANTA FE. PART II
The Fort Union house where the remains were found had a odd reputation. Kids in the neighborhood would whisper stories about the Santa Fe Dahlia property that were similar to themes that would be found in a Alfred Hitchcock film.
Before and after the Dahlia was found the house was nicknamed the "POSSESSED HOUSE", the "HAUNTED HOUSE" or the "HELL HOUSE". Creepy vibe stories about this house date back to the 1970s and 1960s.
Adults who were kids many decades ago, claim that the house was an eerie place with bad MOJO. Lore has it that ghostly screams or sound of a gunshot were heard by people passing by the house and by people who resided or visited the house.
A postal deliverer alleges that the area around the house was a magnet for evil and disaster. Perhaps, perhaps not, but for somebody, the house at Fort Union Drive was their tomb.
A few ancient Santa Fe wagging tongues stated that the man who was tried for this murder---- DOUG FOOTE-------when he lived at the Fort Union house--he trimmed his rosebushes from the ground up, rather than from the top down. And that somehow was a dead give away that he was a murderer, of course this only makes sense if you are steeped in "Drive In" horror classic movies.
So much for Santa Fe humor…
BLACKDAHLIA2   BLACK DAHLIA PART II

What has never been determined, is where did the other parts of the body go to? Some Weird Beards think parts of bodies---where were they hidden? Were the body parts taken out of the house to another destination by way of a suit case or taken to the city dump in a trash bag?
IF you would like to read about this odd find and what transpired, the trial and other oddities, get "SANTA FE MAYHEM & PARANORMAL GUIDE".
Depending on the theorist or expert, the Santa Fe Dahlia was dispatched anywhere from 40-50 years ago. TIME is running out--- if somebody knows something, spill the beans, the truth must be heard.
BLACKDAHLIA2     A SLIGHT SPOILER ALERT---One thing about this odd story--- is that the owner of the Hell house or haunted house was tried in court. This man Doug Foote was found innocent by a jury of his peers, in a Santa court of law.
The prosecution claimed the bones under the ROSEBUSH were that of Doug Foote's Mother and the crime had happened in the mid 1970s. This time span was when the adult son and mother (Donna Foote) lived at the house. It is of note that the haunted house or Rosebush house has had a few owners.
The point being, is that the the jury's vote to acquit Doug Foote of Murder meant that legally, the remains that were found, have not been identified. The upshot, is that nobody can say with certainty that the Santa Fe Dahlia is this or that person. Arm chair detectives can claim that it is that person, but for all intents and purposes and going by the law---- the identity of the Santa Fe Dahlia remains a mystery? WHO DID THE CRIME--- WAS THE SANTA FE DAHLIA AN OLD LADY OR A YOUNG WOMAN---WAS THERE MORE THAN ONE WHO WAS INVOLVED IN THIS UNSOLVED MURDER?
WHO DONE IT----SOLO MALE--2 MALES--- MALE & WOMAN--- SOLO FEMALE---WAS THERE ONLY ONE BODY FOUND BURIED UNDER THE ROSEBUSH? There is a lot more to the story--- in the book "Santa Fe Mayhem & Paranormal Guide".
CLICK TO ORDER SANTA FE MAYHEM & PARANORMAL GUIDE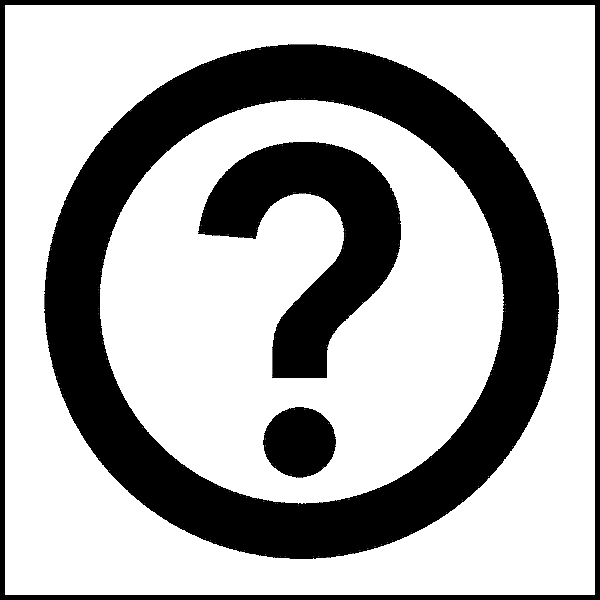 BLACKDAHLIA2  QUESTIONS -- IF ANYBODY HAS INFO ON THESE POINTS -- CONTACT -- santafewriter@me.com
BLACKDAHLIA2. Has thee been any other murder find -- of a skull under a rosebush -- if so,  what are the connections to the Santa Fe find.
BLACKDAHLIA2  What is the significance if any -- of a skull under a rosebush as far as  occult groups or demonic  cults?
BLACKDAHLIA2 Is there a significance in how the  skull was placed  -- facing the rising sun -- or the moon -- behind the FORT UNION HOUSE is SUN MOUNTAIN and MOON MOUNTAIN -- some cults are powered by the sun and moon -- is there any  info on which direction the skull was looking at when found? Is there any clues to that?
BLACKDAHLIA2   Considering  of where  the skull  was found and how close to the surface it was- did that mean -- the  remains were meant to be found?What do other  criminologist - the caliber of  KATHERINE RAMSLAND -- one of the best if not the best -- the to say about this crime?
BLACKDAHLIA2  Were the rafters and crawl spaces searched -- in the house? Throughly --  a lot of crime scenes == investigations are  slack wire affairs - the detective s do the least amount of work possible?
BLACKDAHLIA2  The jury thought the police investigation was not thorough, and evidence did not match up with what the prosecution was claiming.  Consequently the  DOUGLAS FOOTE who was accused of murder was found innocent. Were anybody in the Santa Fe police department and  D.A. office  demoted for their incompetence, be it  unproven cassations or  botched or lost  evidence?
BLACKDAHLIA2  Did any evidence come up or was any research done as to  were any of the previous  owners or  renters of the  murder house -- into the cults  -- or Thelema?
BLACKDAHLIA2  was any neighbor through the decades  into cults - invoking - Thelema?  Could  that skull and  remains have been placed there  when the house was not  occupied?
BLACKDAHLIA2 -- Was  the concrete slab under the house dug int0, as in  perhaps other remains or clues were to be found there?
BLACKDAHLIA2  How thorough was the area behind the  fenced off  yard searched?  Through the years -- supposedly a shade or face of a ghost has been seen  behind the fence area -- more often -- before houses and a road were  built near to the murder house. Below is a picture -- is it nothing or is there something  in the photo, night photo -- in the shrub-tree area? Photo taken years ago from  a place that was perhaps not so well searched? OR is this photo -- just a trick of light - and nothing is there? A big 0!  Judge for yourself.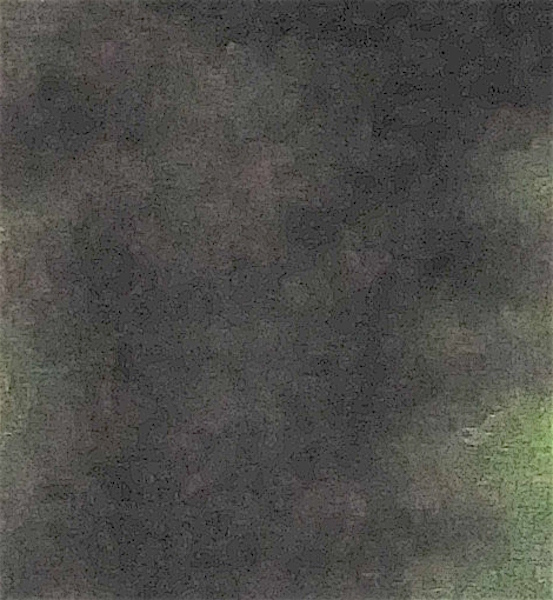 BLACKDAHLIA2.  Do you see a female face in the photo above?  Some  people think they say a face and spirits and perhaps other faces -- so what does that mean? A big ), it is way you want to see. OR was more than one  murder done?  Below is a blow up of what can be considered a face. Look sharp.
BLACKDAHLIA2.  Most Police departments -- detectives scoff at. dowsing == however -- a good dowser is a valuable asset, and all type of things can be found  if the dowser is good, was a dowser used in this investigation?
BLACKDAHLIA2. Most psychics are 98% frauds, but there are %2, that are legit and do have a power, I have met the %98 fakes and I have met the %2 capable - seers. Were any psychics used on this case?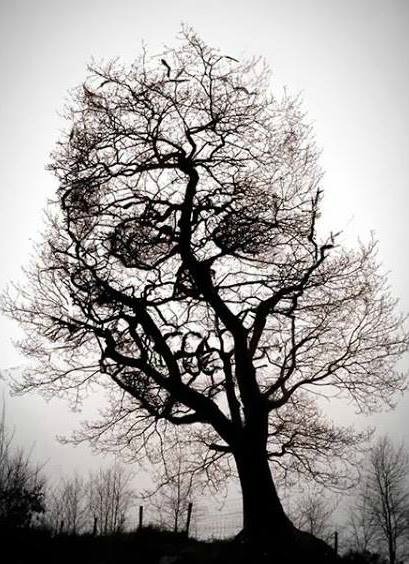 BLACKDAHLIA2 The address of the Fort Union house  is thee any significance to it as in  numbers that occultists use?  
BLACKDAHLIA2   If this was a case of  matricide  and the culprit was Foote, then was he tested by mental specialists -- as in if he was a  sociopath or narcissist.
BLACKDAHLIA2  was his interview with the police saved, the recording or video, why not let it be seen?  The  recording  or video was probably thrown away or destroyed. But that  first interview  cold  tells lot, if  Foote was  in a quasi way confessing to a murder.Or if the police  were trying  by way of lingo and intimidation or plain trickery  trying to  get him to confess to a crime that he did  not do. Reader, listen to this coercion from an interview  from 1968  concerning a witness SANDY SERAON to the RFK assassination being  tricked and coerced by  a constable, HANK HERNANDEZ. 
BLACKDAHLIA2   The above  video was  disgusting -- that can happen when it comes to in interview with a corrupt  officer - detective, Federale, lawyer.  So what happened and was said during the interview with FOOTE and the  detectives?  For those that  did not read the first page of this section,  Foote was interrogated with out a lawyer by  Santa Fe. detectives.officers.  Foote did not know the law and did to know he could have. lawyer with him and did not know he could refuse the  interview.
BLACKDAHLIA2    Is Foote guilty and by subterfuge he pulled off the perfect crime?   Did he do something. awful (MURDER) and he has been trying to make up for it for the rest of his life?  Or is he laughing at the. authorities, that he got away with matricide and is living. a life of pleasure, and the Santa FE Police Department was  correct, he did it!
BLACKDAHLIA2  Is Foote innocent, was he nearly Shanghaied into a Murder  case that he had nothing to do with?  If so, then why has the people that  tried him not been disbarred?  OR if they got away with nearly putting a man into prison on faulty evidence -- and they faced no consequences, has there personal lives been a mess since that trial?  The BIBLE passage --- YOU REEP WHAT YOU SOW.
BLACKDAHLIA2    BELOW---Here is  a tape of HILLARY CLINTON  admitting that she defended a client who was guilty of rape or a 12 year old and all kinds of  terrible crimes that are associated with that.  Hillary knew he was guilty and she makes light of it.  Reverse that.idea -- did the D.A.'s office  have a case that would make good newspaper copy and went after FOOTE, so they could gain  more power, money, prestige and promotion?  
Listen to the words on the video below -- unfortunately this video is no  longer posted,------------------ the point is, was this what happened to  FOOTE but in a reverse type legal action ------, he was gone after like in how Hillary  was able to get a  guilty rapist only a 1 year sentence instead of life sentence  and that was later cut down to two months  behind bars? As in Foote's case --  were the D.A.;s office going to slam the man with a murder charge - even though the evidence was skimpy to none? A revers of the HILLARY CLINTON scenario?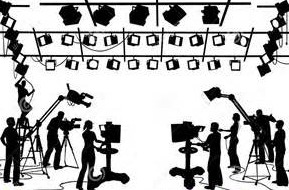 BLACKDAHLIA2   If that video comes up and it shows how unjust the  law system can be it will be posted.
BLACKDAHLIA2   Does not it seem by placing the skull atop  a number of  plastic bad with body parts -- that is  a ceremonial hint?  The murder was done  by way of some occult - Thelma practice - or invoking.  Were these ideas -- of  a murder tied to  a secret group or peers who belongs to a cult -- were they  examined, I doubt it? But a skull atop plastic bags, full of body parts, seems to be done on purpose.  Why was the skull not  thrown into the long dirt hole first?  Why was it resting atop the bags of remains?  Happenstance or planned?
BLACKDAHLIA2 Most psychics are 98% frauds, but there are %2, that are legit and do have a power, I have met the %98 fakes and I have met the %2 capable - seers. Were any psychics used on this case?
BLACKDAHLIA2    was there any evidence linking the  original  home owner Mark Davis to a demonic cult?  Was there any research in that area. I 1968 a woman who stayed at the Davis house said one morning she saw Black candles on the fireplace ledge. AN occultist type setting?  Was that. a lie on the guest's part. Or was this a clue, and that skull and body parts found under the  rosebush was linked to a cult crime?  At the start of the investigation, the detectives thought the murder happened way before Foot lived at the house and the remains were that of a male?  
BLACKDAHLIA2   This has been brought up before -- and should be looked into -- way before FOOTE and his mother moved into the  house,  teens in the area  said the house was haunted and there had been a murder. Teens would avoid walking  on the side of the road where the house stood.  Was there a body under the rosebush  way before the Foot move in?  How did that. story start, was a house just picked and a rumor started? Or was there something to that  tale, that proved to be the truth.
BLACKDAHLIA2    Repeating but it is important -- One question that has never been answered by the  authorities, is why the plastic bags that held the remains - were not tested for age? Is there not a test that can be done to determine  from what year  by way of  corrosion  or elasticity, how long the plastic  bags were buried. If a year was determined how old the bags were as in what year they were planted, that could prove Foote was innocent or the murder happened age wise,  by bag tests -- or the opposite.
BLACKDAHLIA2. Likewise could the the earth that bordered the  plastic bags  be  tested as in how long it has bee since the  bags were placed in the ground. Would the bags give off some type of. chemical or  petroleum based signature?  Or there is no  such test. 
BLACKDAHLIA2  One of the lead detectives on the ROSEBUSH SKULL case --   JACK DIETZ,  his nickname was ONE EYED jACK. The  officer had lost an eye while on duty, poor fellow. The detective had one the best nicknames of all time, as in ONE EYED JACK is going to get to the bottom of the case. The case was flawed, where does the  fault lie? With ONE EYED JACK, with the other detectives, with the prosecution, with the lab, or was justice done and Foote was innocent. If so, then who's skull was found under the Rosebush and does this  skull link to the 196t8 skull found. farther down the arroyo that ran behind the murder house?
The end result of the ROSE BUSH  SKULL find, investigation and  murder trial, made for no solution --- it is still an enigma.

BOTH SANTA FE & LOS ANGELES DAHLIA MURDERS REMAIN UNSOLVED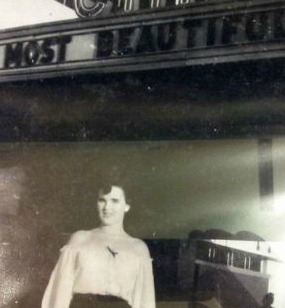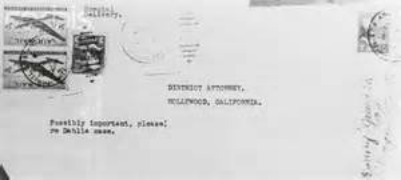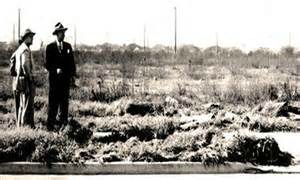 ON JANUARY 24, 1947; nine days after The Los Angeles Black Dahlia's body was found in a field, which is now a neighborhood, an envelope was received by the Los Angeles Express newspaper. Inside the large envelope was a pasted together cut out letter and items that belonged to victim Elizabeth Short. A birth certificate, business cards, photographs, social security card and an address book were inside the soaked with gas parcel. The fuel had been poured onto the envelope and its contents in order to eliminate any type of clue that the police could pick up on.
The Black Dahlia, was found about fifty feet from a fire hydrant, that fire plug still exists and houses have been built near it. During the 1930s and 1940s the desolate fields near where the body was found, was home for a few days a year, to a traveling circus.
As for the Paranormal---Supposedly the Los Angeles Black Dahlia's ghost is seen know and then at the Biltmore Hotel in Los Angeles. Elizabeth Short used to frequent this majestic hotel. Her ghost is dressed in Black, and has been witnessed walking down different hallways of the large complex or waiting and then sometimes taking a deserted elevator. The aloof perfectly postured, hat wearing ghost is striking and sometime the shade gives off a scent of perfume. According to 1940s reports, Elizabeth SHort who was 5' 5", had a flair for perfume.
The Black Dahlia was last seen in the BIltmore Hotel on the night of January 9, 1947, hotel clerks noted that she had made numerous phone calls. Were her calls long distance or local--- that evidence was never researched by the Los Angeles Police detectives or was squelched.
When Elizabeth Short left the hotel was she abducted off the street by a stranger? Or was the Black Dahlia welcomed, let into a car and then later murdered at the house or mansion of one of the people she had talked to over the phone?
As for Santa fe's version of the Dahlia---I had always thought that somebody with knowledge of who the rosebush victim was or where or how it happened, would come forward. Be it by a hint to a police dispatcher or by way of an envelope with clues that would be received by the Santa Fe constables. Or some type of parcel or plastic bag containing evidence of the crime would be found near the rosebush house. Unfortunately nothing has turned up and it has been many years since the remains of the Santa Fe Dahlia were discovered.
If anybody has any clues ==about the Los Angeles or Santa Fe murders===(DAHLIAS)= let me know---santafewriter@me.com
Poor Elizabeth Short- (Below Left) -- somebody must know something about her murder, likewise the Santa Fe Dahlia's identity and who was responsible for her death. Stay on this page and read more bizzzzaro stories or click on the black cat picture to get to the DYATLOV PAGE-- (a mystery that is unsolved)-- 9 backpackers wiped out-- was it aliens or a yeti that was responsible for this tragedy or?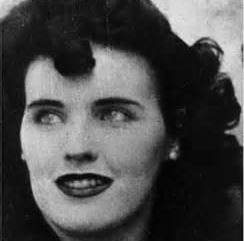 LIKE THESE KIND OF MACABRE STORIES, THEN GO TOURING WITH ALLAN-- SANTA FE HISTORY & PARANORMAL (GHOST) TOURS--------------- 505-986-5002//// 505-231-1336
INTERESTED IN THIS ODD SANTA FE ---WHO DONE IT------TALE?
READ ABOUT IT AND OTHER "HIGH STRANGENESS" ---IN ----"SANTA FE MAYHEM & PARANORMAL GUIDE".
IF YOU LIKE "ALFRED HITCHCOCK" STORES--- THEN THIS BOOK IS FOR YOU--- IT IS FULL OF--MACABRE YARNS.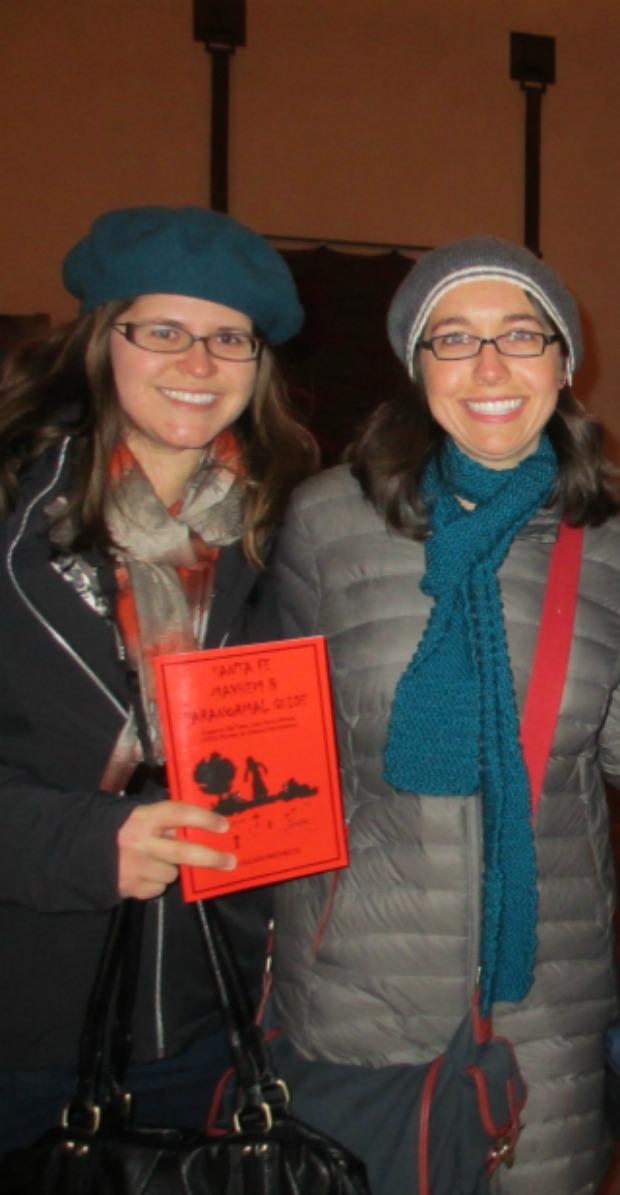 ---
WHAT A GREAT ADD!!! THANK YOU LADIES!! SHOWING OFF MY BOOK BEFORE WE KICK OFF ON A PRIVATE TOUR…..A WINTER SPIRIT WALK.
IF YOU LIKE MYSTERIES, ALLAN's BOOKS ARE FOR YOU! WANT TO READ ABOUT THE SANTA FE DAHLIA--GET THE "SANTA FE MAYHEM & PARANORMAL GUIDE" ------WANT TO READ ABOUT PARANORMAL TALES FROM ALL 50 STATES--GET THE "MYSTERY-MAYHEM: CHRONICLE USA" ------PRESS ON THE BOOK COVERS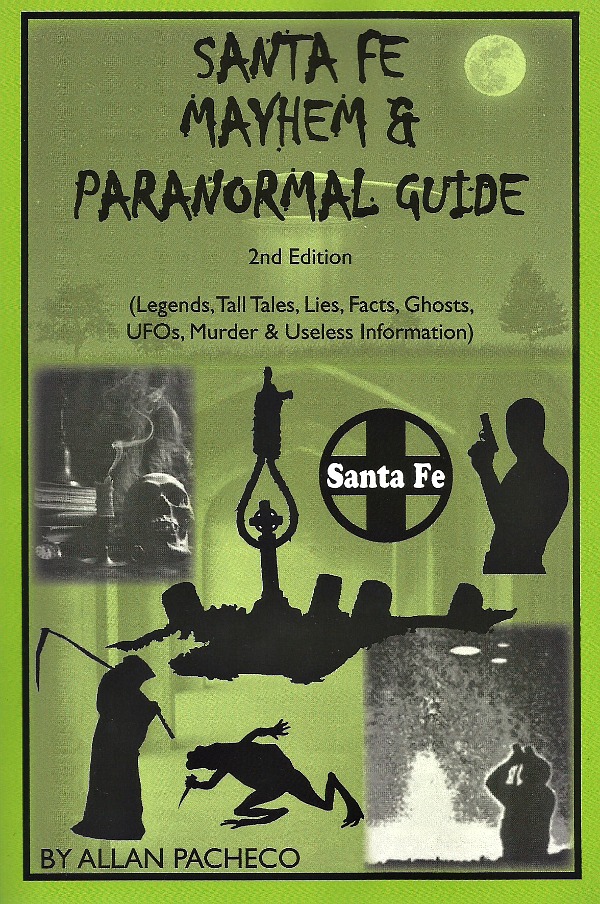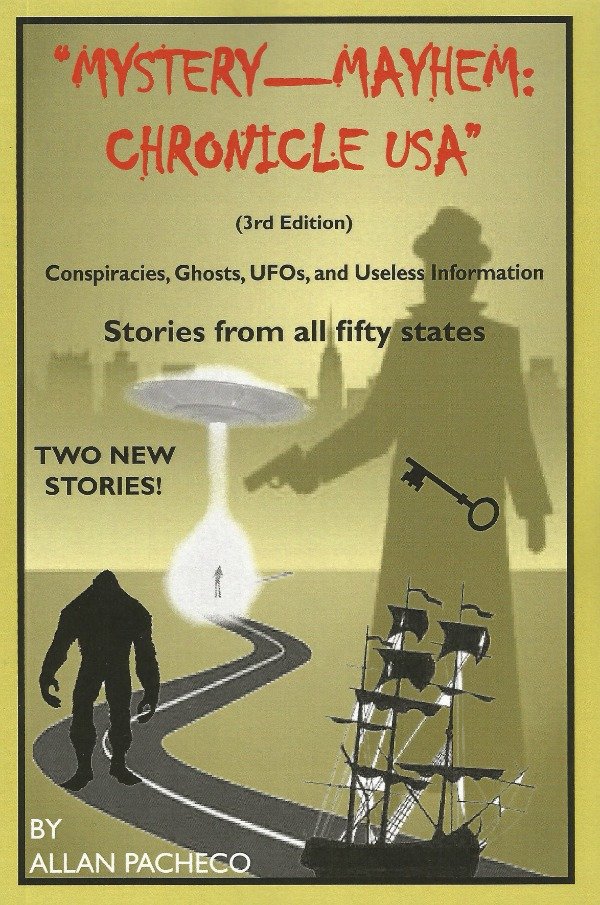 EL CUCUI / COCO / EL KOOKOOEE / EL CUCUY = MEXICAN BOGEYMAN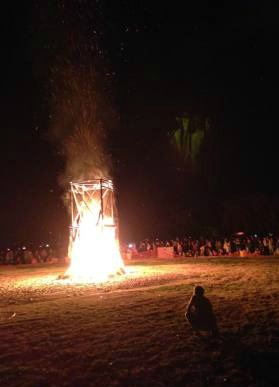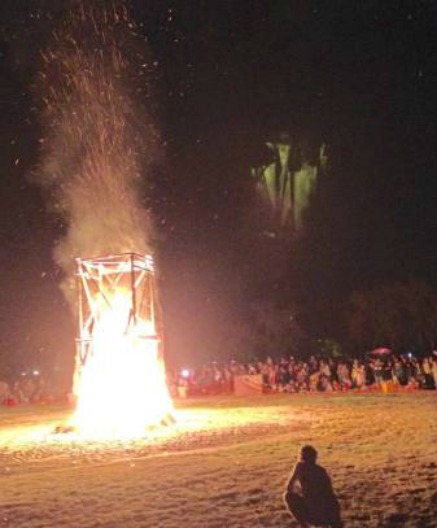 SANTA FE HAS THE REPUTATION OF BEING THE MOST HAUNTED CITY IN THE USA, LIKEWISE THE STATE OF MEN MEXICO IS KNOWN FOR ITS HIGH STRANGENESS. THE FOLLOWING IS A TRUE ALBUQUERQUE HAPPENING, THAT WAS CAPTURED ON FILM. READER ASK YOURSELF----IS IT A TRICK OF LIGHT OR WAS SOMETHING PARANORMAL CAUGHT ON A PHONE/CAMERA?
ON SUNDAY OCTOBER 26, 2014, THE EFFIGY OF (KOOKOOEE) WAS BURNED AT THE RIO BRAVO PARK. KOOKOOEE OR CUCUI OR COCO IS A LATIN BOGEYMAN AND HIS EFFIGY IS ANNUALLY TORCHED IN ALBUQUERQUE ON THE LAST SUNDAY IN OCTOBER. BEFORE THE IDOL GOES UP IN FLAMES, THE 30 FOOT EFFIGY IS STUFFED WITH PAPER SCRAPS THAT THE PUBLIC HAS WRITEN ITS FEARS ON.
SUPPOSEDLY, THIS FIRING OF FEARS WILL CHASE THE BAD EMOTIONS AWAY ALONG WITH KOOKOOEE. A MINORITY THINK THAT THE BURNING OF THE PAPER AND WOOD STATUE GIVES KOOKOOE POWER. GO FIGURE?
THE EFFIGY CHANGES SHAPE EVERY YEAR-- SOMETIMES THE MONSTER LOOKS COMICAL OTHER TIMES IT LOOKS SINISTER. BEFORE THE BOGEYMAN IS SET ABLAZE COSTUMED DANCERS WHIRL AROUND THE REPRESENTATION.
WHEN THE TALL MODEL IS TORCHED, THE CROWD OF SPECTATORS YELL OUT THEIR APPROVAL.
KOOKOOEE IS SAID TO BE A SHAPE SHIFTER, DEPENDING ON THE LEGEND OR TALE, THE CREATURE IS EITHER EVIL OR A FRIENDLY SPIRIT. MOST TALES HAVE KOOKOOEE BEING A TRICKSTER THAT IS LETHAL.
IN PARTS OF SPAIN AND PORTUGAL, KOOKOOEE IS SEEN AS A EVIL ENERGY THAT HAS THE BODY OF A MAN AND THE HEAD OF A JACK O LANTERN OR PUMPKIN. IN IBERIAN YARNS THIS CREATURE IS ATTESTED TO BE INTELLIGENT AND DESTRUCTIVE.
FROM SPAIN THE LEGEND OF KOOKOOEE CAME TO MEXICO AND THEN INTO THE SOUTHWEST. LATIN FAMILIES AT TIME WILL REMARK-- BETTER BE CAREFUL OR THE COCO / KOOKOOEE WILL GET YOU.
WHEN THE KOOKOOEE EFFIGY WAS SET AFIRE IN ALBUQUERQUE IN 2014, PHOTOS OF THE BURNING WERE TAKEN BY FIREMAN JOSH ELLIS.
IN SOME OF ELLIS's PHOTOS A STRANGE GREEN MAN WAS SEEN ABOVE THE GROUND, BEYOND THE BLAZING ICON. ONLY A FEW PHOTOS OF THE MANY THAT ELLIS TOOK SHOW THIS ODDITY THAT LOOKS LIKE A ZOOT SUITOR.
ELLIS WAS ON DUTY ALONG WITH FIREMAN STEVE VAUGHAN. THE DUO WERE TO PATROL THE BURNING AT RIO BRAVO PARK (ISLETA BLVD. & CAMINO DE VALLE SW).
ELLIS'S PHOTOS WERE NOT DOCTORED, THE FIREMAN SHOWED THEM RIGHT AWAY TO VAUGHAN AND THEN TO OTHER PEOPLE AT THE FESTIVITY. ELLIS COULD NOT ACCOUNT FOR WHAT HE HAD SHOT, AND NOBODY ELSE COULD EITHER.
WHAT WAS IT THAT ELLIS PHOTOGRAPHED? A HOAX PROJECTION? SKEPTICS CLAIM THAT THE IMAGES OF THE GREEN MAN WERE LENS FLAIRS OR REVERSED LIGHT REFLECTION FROM THE BOTTOM OF THE ICON's WOODEN FRAME.
SHADOW CHASERS THINK--- ELLIS SHOT A COUPLE OF PICTURES OF THE SUMMONED EL CUCUI / KOOKOOEE. INTERESTINGLY, NOBODY ELSE SNAPPED SIMILAR PHOTOS OR RECORDED ANYTHING ONTO VIDEO THAT RESEMBLES WHAT ELLIS GOT ON HIS CAMERA.
SO WHAT HAPPENED? TO ME THE GREEN MAN LOOKS LIKE A PACHUCO OR A ZOOT SUIT GANGSTER OF THE 1940s or 1950s. ACCORDING TO LORE KOOKOOEE IS A SHAPE SHIFTER. DID KOOKOOEE SHOW UP AS A EVIL ZOOT SUITOR? NO ONE CAN DENY, ELLIS DOES HAVE SOME INTERESTING PICTURES. THESE ABOVE SNAPSHOTS WERE TAKEN BEFORE AND DURING THE BURN.
READER, DO NOT CONFUSE THE KOOKOOEE BURNING WITH THE SANTA FE FIESTA's BURNING OF ZOZOBRA-(OLD MAN GLOOM)---(BELOW LEFT) THEY ARE TWO DIFFERENT EVENTS.
MORE NEW MEXICO STRANGENESS---BELOW------THE UFOs & PAUL VILLA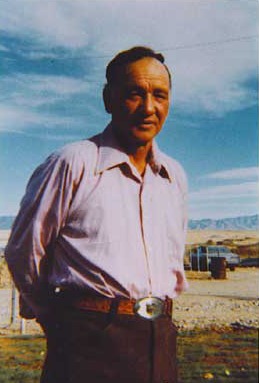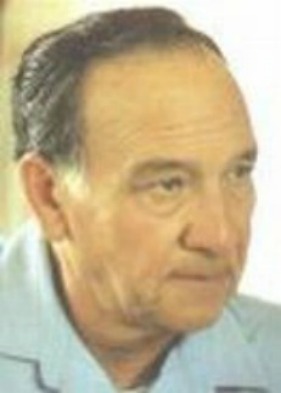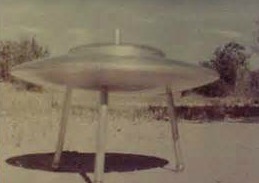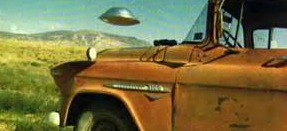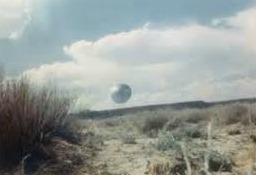 APOLINAR (PAUL) VILLA (1916-1981) WAS A ALBUQUERQUE MECHANIC WHO CLAIMED THAT HE HAD BEEN CONTACTED BY ALIENS AND HAD TAKEN PICTURES OF THEIR CRAFT. WAS THERE ANY TRUTH TO VILLA's CLAIMS?
AS OF 2014, VILLA's PICTURES AND STORIES HAVE BEEN DEBUNKED BY MOST UFO EXPERTS. NEVER THE LESS SOME OF VILLA'S PICTURES ARE VERY INTERESTING AND SOME PHOTO EXPERTS HAVE STATED THAT VILLA'S PHOTOS ARE AUTHENTIC.
VILLA'S EDUCATION ENDED DURING 10THE GRADE, BUT ACCORDING TO SOURCES THE VILLA WAS A WIZ WHEN IT CAME TO MECHANICAL DEVICES AND HAD A SENSITIVE SIDE HIS PERSONALITY.
VILLA ATTESTED THAT HE WAS FIRST CONTACTED BY ALIENS WHEN HE WAS 5 YEARS OLD BY WAY OF TELEPATHY. IN 1953 HE HAD HIS FIRST FACE TO FACE CONTACT WITH THESE OUTER SPACE MEN IN LONG BEACH, CALIFORNIA. THROUGH HIS MIND HE WAS TOLD OR HAD A FEELING COME OVER HIM TO GET TO POINT X AT AN AREA ON THE BEACH. VILLA OBEYED AND MET A 7 FOOT TALL ALIEN.
OTHER MEETINGS FOLLOWED WITH THE ALIEN OR ALIENS IN THE DECADES OF THE 1960s AND 1970s.
THE EXTRA-TERESTRIALS ALLOWED VILLA TO TAKE PHOTOS DURING THESE FUTURE RENDEZVOUS. THE FIRST SNAPSHOTS OF THE ALINE CRAFT WERE TAKEN ON JUNE 16, 1963 IN NEW MEXICO.
VILLA's MEETINGS HAPPENED BY THE TOWNS OF BERNALLIO, LOS LUNAS, etc.. THESE MEETINGS OR LANDINGS OF THEIR CRAFT OCCURRED MAINLY AT DESOLATE PLACES. IT IS OF INTEREST THAT SOME OF VILLA's PHOTOS LOOK LIKE THE MEETINGS OR ALIEN FLY OVERS, HAPPENED IN AN AREA KNOWN AS DIABLO CANYON, WHICH IS TO THE EAST OF BERNALLIO.
VILLA TOOK PHOTOS OF THE ALIEN CRAFT WITH HIS JAPANESE ROKUOH-SHA CAMERA AND KODAK FILM. DEBUNKERS THINK VILLA'S CRAFT WERE HELD UP BY WIRE, AND CERTAIN SHADOWS OR LACK OF THEM DO NOT MATCH THE CRAFT's POSITION OR WIDTH. IF THIS IS TRUE, THEN VILLA DID TRY VERY HARD TO MAKE A METALLIC OBJECT LOOK FOREIGN.
ACCORDING TO VILLA SOURCES, THE ALIEN's EARTH SHIP OR FLYING SAUCER WAS POSSIBLY 70-170 FEET IN DIAMETER. THE PROBE DISKS OR ORBS THAT WERE CONTROLLED FROM THE FLYING DISK WERE AROUND 14 INCHES IN WIDTH.
ONE THING OF INTEREST THAT DID MAKE SOME SENSE, VILLA WAS TOLD BY THE ALIENS, THAT THIS GALAXY IS BUT A GRAIN OF SAND ON A BEACH WHEN COMPARED TO THE REST OF THE UNIVERSE.
THE ALIENS OR SPACE BROTHERS THAT CONTACTED VILLA WERE SAID TO LIVE IN THE GALAXY OF COMA BERENICES. VILLA WAS ALSO TOLD IN BITS, HOW THE OUTER SPACE CRAFT WAS POWERED.
WAS VILLA WHO HAD HIS ALBUQUERQUE CAR SHOP AT 601 NIAGARA NE, A DELUSIONAL MAN? OR DID SOMETHING HAPPEN TO VILLA AND FROM THAT POINT ONWARD HE WENT OVERBOARD IN TRYING TO PROVE THAT HE HAD EXPERIENCED SOMETHING ODD. CONSEQUENTLY HIS TRUTH BECAME OVERSHADOWED BY A HOAX?
OR IS IT POSSIBLE VILLA WAS TELLING THE TRUTH? I HAVE MY DOUBTS ABOUT VILLA's PHOTOS. BUT ONE THING THAT SHOULD BE NOTED IS THAT THEIR ARE TRUCKS, HILLS, AND MOUNTAINS IN HIS PHOTOS THAT ENABLE ONE TO JUDGE DISTANCE AND LENGTH OF THE CRAFT.
READER TAKE A LOOK AT VILLA's UFO PHOTOS, THE BRIGHT SILVER OF SOME OF THESE CRAFT IS CREEPY OR NOT PLEASANT. ARE THEY REAL OR TRICKED UP TOYS? BUT VILLA STORY, NEGATIVE OR POSITIVE IS PART OF THE PARANORMAL JUNGLE THAT I EXPORE.
IN MY BOOKS AND ON MY TOURS, YOU GET THE FACTS, LIES, HALF TRUTHS, AND MY OPINON ON HOW I SEE THINGS. WANT A GOOD READ, BUY ONE OF MY BOOKS. WANT A TOUR FOR THE AGES, THEN SCHEDULE A DATE AND THROUGH THE OLD TOWN OF SANTA FE--WE SHALL TREK. HISTORY OR PARANORMAL 505-986-5002 or 505-231-1336.
CLICK HERE TO--UFOLOGY PAGE ----------------------------------------------------------------------CLICK HERE TO GET TO SECTION "CONTACTEE ADAMSKI" PAGE UFOLOGY

CLICK HERE FOR DATA & PHOTO ON SANTA FE --TOURS
CLICK HERE = REAL-PARANORMAL-PHOTOS--DECIDE ARE THE GHOST-MONSTER-UFO PHOTOS LEGIT OR? I THNK SOME OF THEM ARE REAL!
WANT TO VISIT SANTA FE FROM AFAR, GO TO ALLAN's NEW MEXICO's HISTORICAL OR PARANORMAL SITES---- LETS GO TOURING -- PRIVATE SANTA FE SPIRITWALKERS TOURS---SUMMER OR WINTER---LET'S GO EXPLORING!

---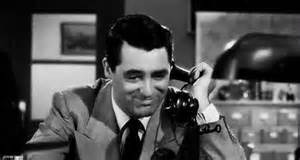 PRIVATE TOURS WITH ALLAN-- HISTORY OR GHOST = CALL & SCHEDULE A TOUR 505-986-5002 or 505-231-1336 = FUN TIMES IN ALL WEATHER-- SUMMER or WINTER! A TOUR FOR THE AGES!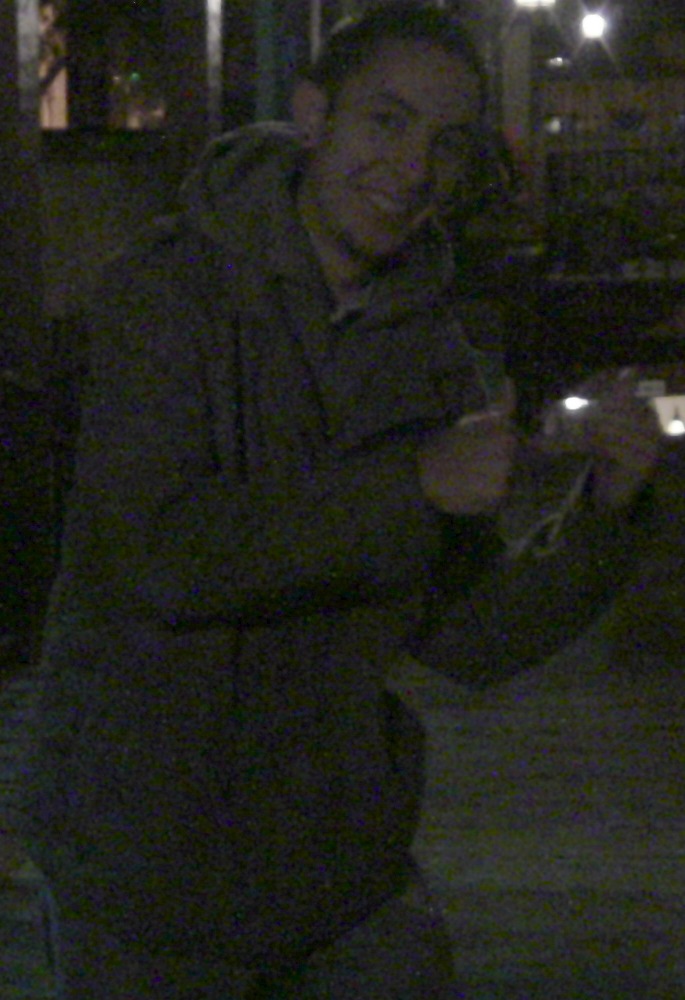 ---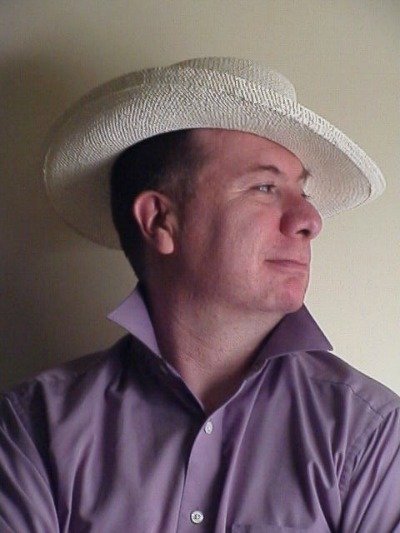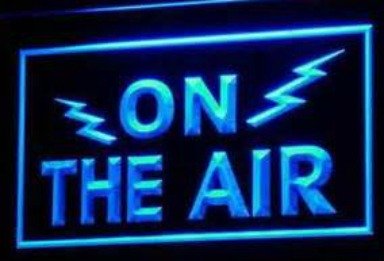 OR GET ALLAN ON YOUR RADIO SHOW ----------------------------- YOU WILL BE GLAD YOU DID--- --------------------------------------- BELOW SOME OF THE SHOWS ALLAN HAS BEEN ON --------------------------- 505 - 986 - 5002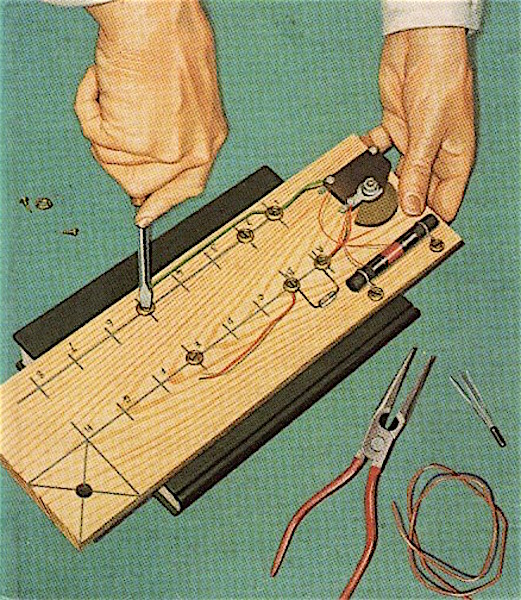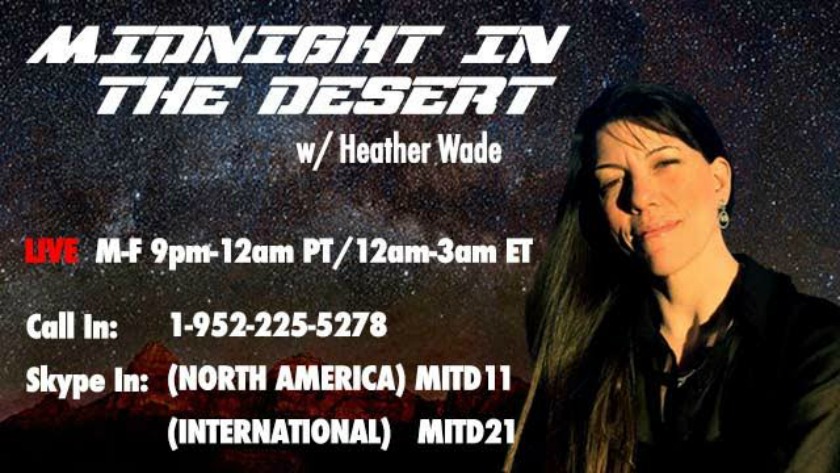 ---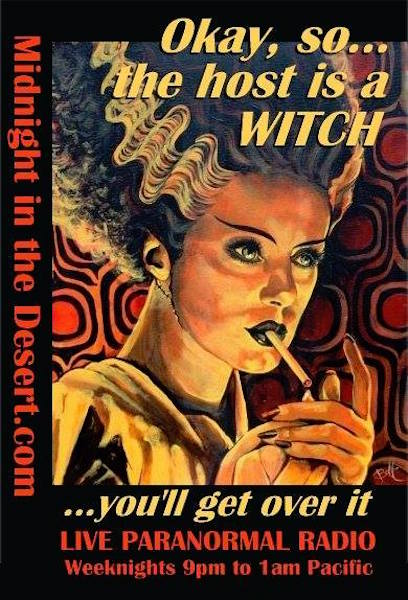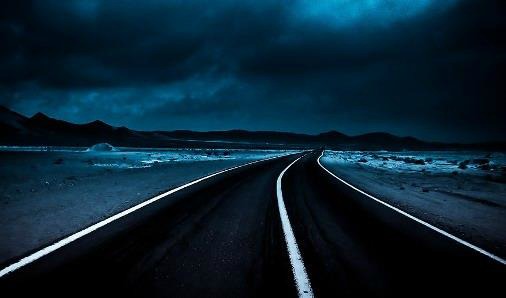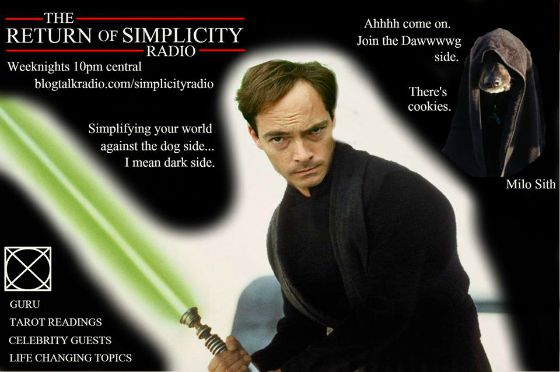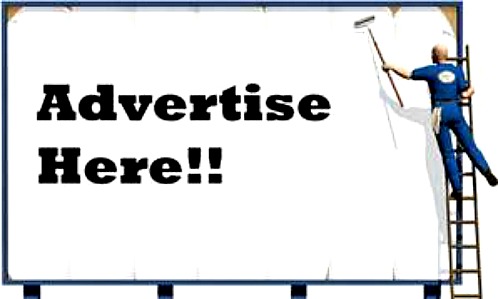 NEED A GUEST ------ ALLAN IS FOR HIRE ------------ INTERESTING TOPICS ----------- GHOSTS --------- UFOS ---------- MACABRE -------- VANISHINGS ----------- MYSTERIES -------- TALES FROM HIS TOURS & INVESTIGATIONS ---------------- 505-986-5002 or 505-231-1336 santafewriter@me.com