UFOLOGY: DATA & PHOTOS OF SIGHTINGS---ALLAN PACHECO's TOURS & BOOKS = FACTS & TALES -- SCHEDULE A PRIVATE HISTORY OR PARANORMAL TOUR 505 986-5002/ 505-231-1336
Reader, one thing to remember when it comes to the main stream media and UFOLOGY.  According to the talking heads that one sees on cable or national networks, there is no such thing at UFOS.  What people have witnessed was the planet VENUS or an aerial balloon, etc...  This has been the party line that the US GOVERNMENT and military have been spouting since eh end of WWII...  NONSENSE... Take a look at this page and others on this site --- you will see that something is buzzing about the skies and taht something is not from planet EARTH..  Hopefully more people with an open mind will study UFOLOGY -- and lame brain propagandists who run the national media will be replaced by people who are open minded and more importantly by honest journalist.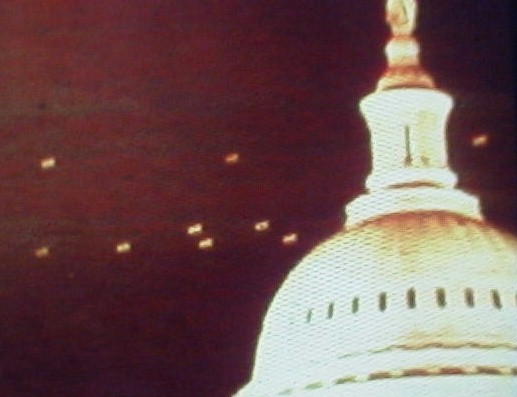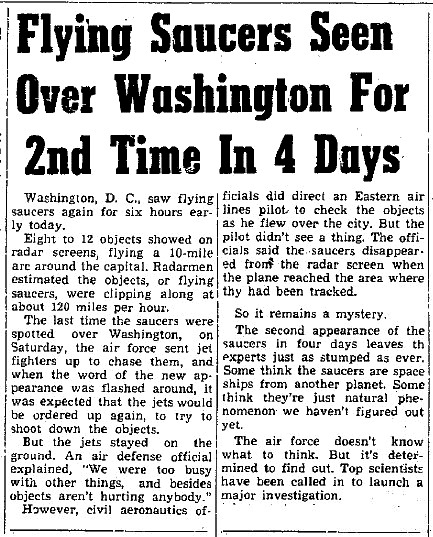 UFOLOGY: UNIDENTIFIED FLYING OBJECTS--FACTS & LORE. The Lonnie Zamora incident which happened in 1964 in Socorro New Mexico is at the bottom of the page…. Police officer ZAMORA witnessed a UFO land outside the sleepy town of Socorro, this incident is a gem of a mystery. The picture to the left is of the capital dome in WASHINGTON D.C. which was buzzed by UFOs during July of 1952. Here is a picture of a FOO FIGHTER fly over, the military brass and debunkers claim that a temperature inversion caused this happening. The lights are the result of different air layers that have different temperatures.. Even though 3 airports in the D.C. area got radar contact on these UFOs, the debunkers claimed that thermal peculiarities caused false radar signals.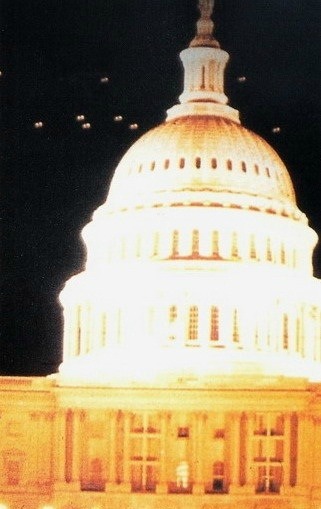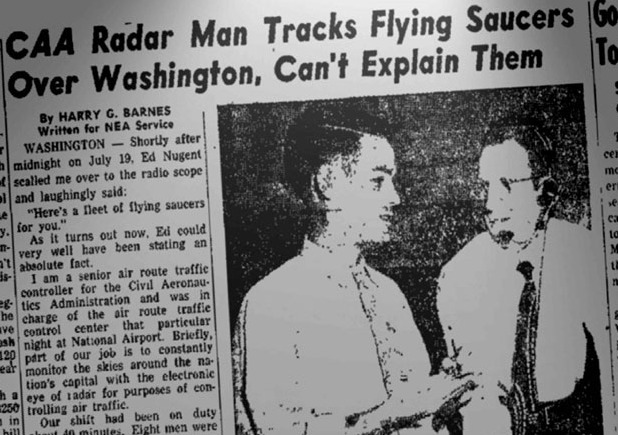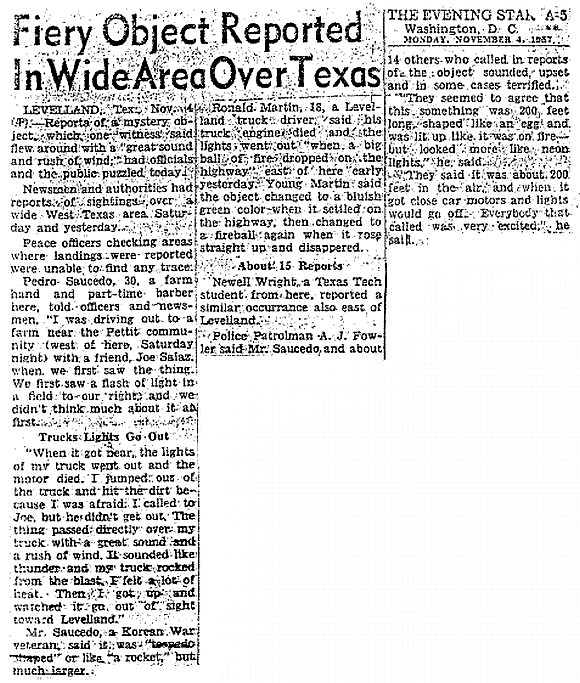 ---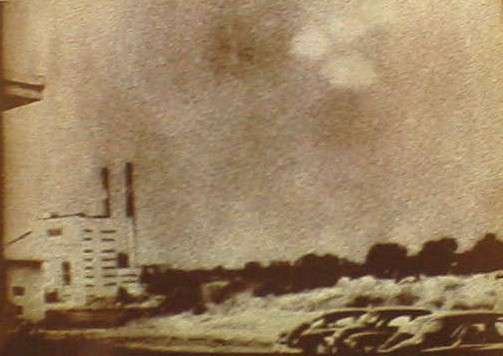 UFOLOGY  -- This picture was taken in Salem, Massachusetts, July 1952. Are they the same type of craft that were sighted over D.C. or over 1957 Texas?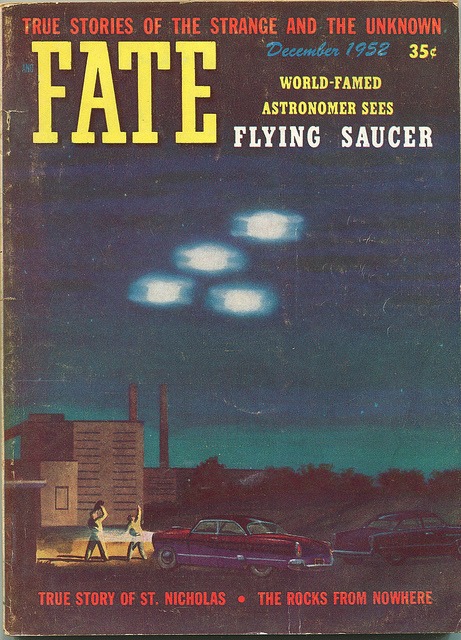 MORE --  UFOLOGY  -- PHOTOS & FOOTAGE = CLICK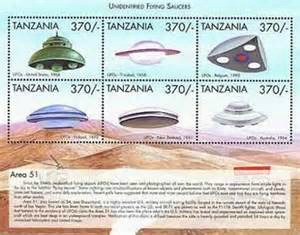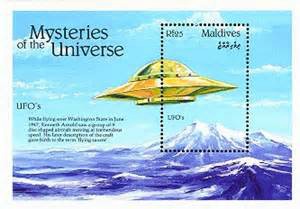 ---
UFOLOGY STORIES ARE PEPPERED THROUGHOUT  AL PACHECO's "MYSTERY - MAYHEM: CHRONICLE USA"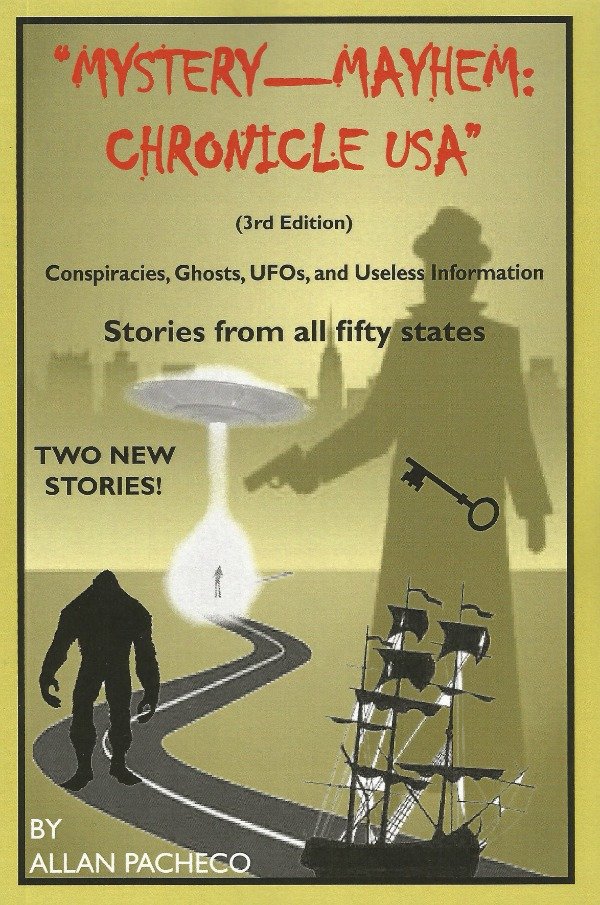 UFOLOGY PHOTOS BELOW --- WOW!
------------------------------------------------------------------------------------------------------------------------------------------------------------------------------------------------------------------------------------------------------------------------------------------------(LEFT) "MYSTERY-MAYHEM: CHRONICLE USA" book is filled with baffling UFOLOGY facts + paranormal stories, buy it by clicking on the book cover. "MYSTERY-MAYHEM; CHRONICLE USA" is a good read. The books has stories from all 50 states--- Macabre--Conspiracy----Mystery  & of course UFOLOGY ---- (MISSING PILOTS and ENCOUNTERS).
---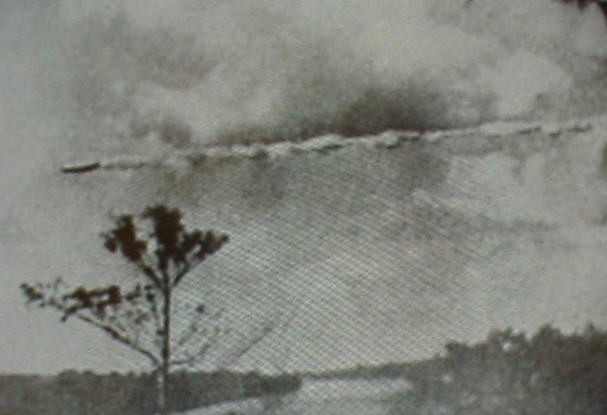 ABOVE---For the most part experts that have seen AND EXAMINED this UFO photo are stumped. They have no explanation for it, it's legit. One of the few photos of something in the air that at least some authorities make no noise about. However, where this photo was taken is debated. Some records say this snapshot was taken in Peru, others say Puerto Rico, and some say central USA, as in Indiana 1952. Many places are bandied about as where this UFO was photographed.

---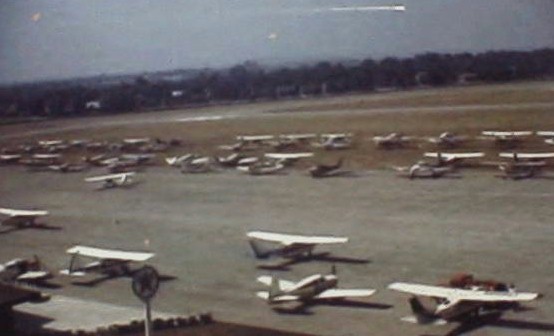 LEFT PHOTO---1960's Kentucky UFO, near Louisville. Is it similar to the flying missile (UFO) picture above this one? Is it the same type of craft? Is it a FOO FIGHTER in trouble, a comet, satelite debris?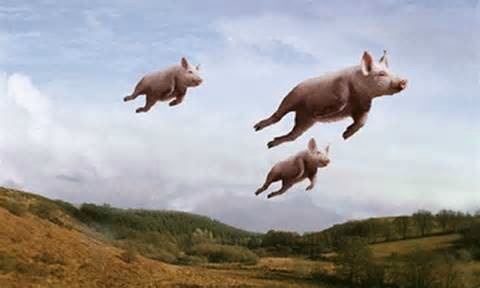 WHEN PIGS FLY--- IS WHEN THE MILITARY OR THE HIGH SHERIFFS IN WASHINGTON DC WILL TELL THE TRUTH ABOUT UFOs VISITING THE USA AND WHAT THEIR INTENTIONS ARE. WHY THE SECRECY, WHY, WHY? WHAT THE HONCHOS RELEASE TO THE PUBLIC IS DISINFORMATION OR FAKE PHOTOS OF FLYING SAUCERS. IT SEEMS THAT THE AMERICAN POPULACE IS PURPOSELY DUMBED DOWN ABOUT MISSING PEOPLE, AND COW MUTILATIONS--WHICH ARE LINKED TO THE UFOLOGY PHENOMENA.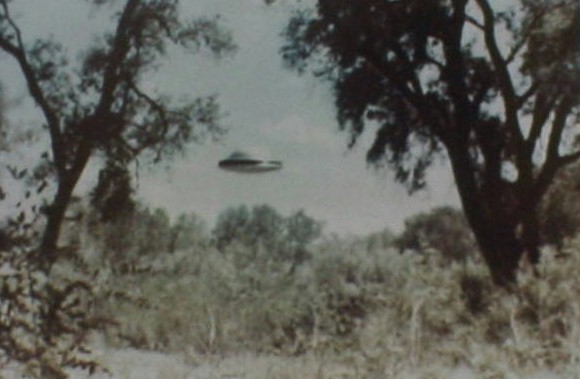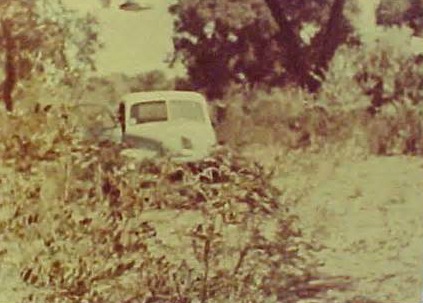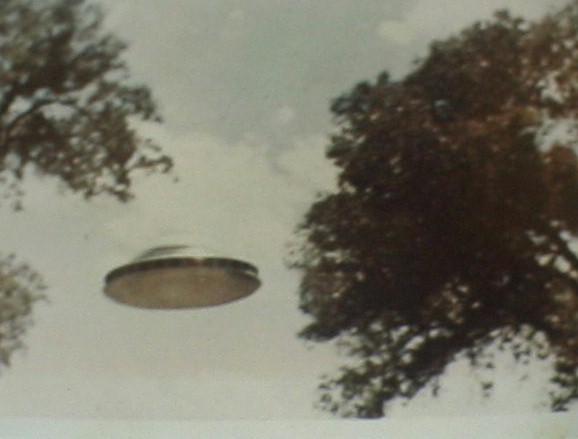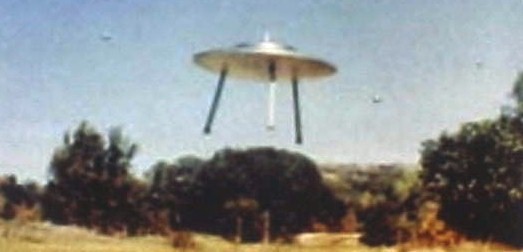 THE PHOTO TO THE LEFT AND THE NEXT THREE-------Paul Villa took many UFO photos during the 1960s-1970s. The photos were reported to be shot in Albuquerque or Peralta, New Mexico. Some background areas in his many snapshots look like old Diablo Canyon of the 1960s. Villa claimed, he communicated with the beings that flew these craft and he was given messages concerning mankind's future. Experts claim that Villa's photos are fakes, the craft were held in the air by fishing wire. HAVE INFO ON PAULL VILLA-- SEND IT MY WAY--santafewriter@me.com


---
BELOW -- MORE --- VINTAGE UFOLOGY PHOTOS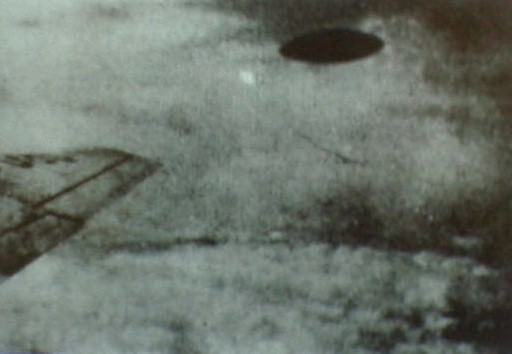 This photo to the left is of a UFO taken from a passenger liner over Mexico during 1952.  BLACKOUT CAUSED BY UFO
---
The UFO waves of the 1950's ushered in the many sci fi stories and movies that pertained to MARTIANS, ALIENS, and INVASION. "WAR OF THE WORLDS", "THIS ISLAND EARTH", "EARTH VS. THE FLYING SAUCERS" were some of the better sci fi films to come out of the many sightings that plagued the USA during the 1950's. According to some people who study UFOLOGY --- 1953 "WAR OF THE WORLDS", gives a hint to the public that the 1947 Roswell incident happened. How so? The town of Corona is mentioned in the 1953 film, as in where a alien ship landed. According to UFOLOGY cannon, by Corona, New Mexico, is where a UFO crashed in 1947/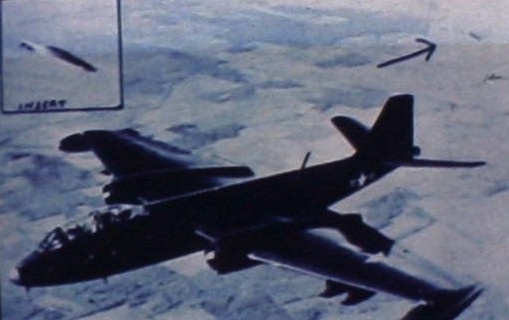 THIS PHOTO IS SAID TO BE FROM THE 1950'S, SOME UFOLOGY EXPERTS SAY 1960'S. NOTE THE UFO BEHIND THE JET AND THE BLOWUP OF THE AREA IN THE CORNER OF THE PHOTO.                                   UFO MAN HOWARD MENGER-- A CONNECTION? CLICK HERE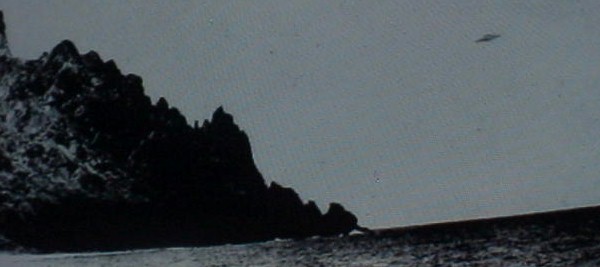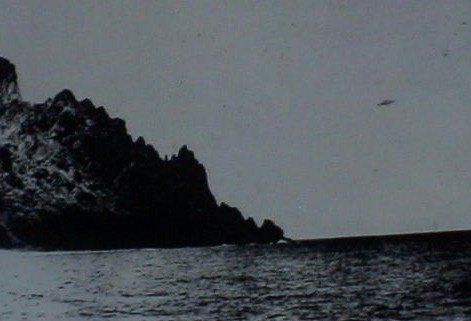 The two photos to the left; (above and below) is of a UFO over Atlantic taken by a Brazilian. According to UFOLOGY experts this photo can not be debunked. Skeptics will say -- yes something was photographed band it was hoaxed.  PROJECT BLUEBOOK, a nay sayer military US AIR FORCE unit -- claim the snapshots were fakes. When it comes to UFOLOGY there are fake photos out there.  However, the FEDS, the Military -- the national Media -- they label almost everything connected to UFOS as bogus --- or they will attest that what was seen was a misidentified terrestrial air vehicle or swamp gas.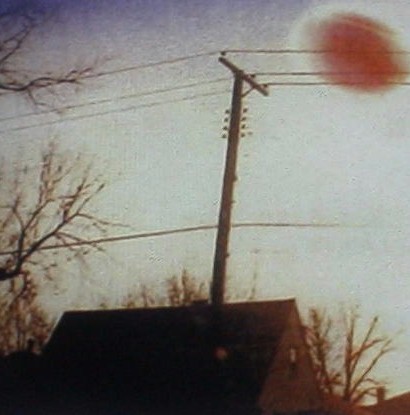 UFOLOGY MYSTERY PHOTO  --- No idea? This photo on the left is claimed to be from many places, California, New York, New England, etc. Dates are any where from late 1950's to early 1960's. ___________________________________________________________________________________ A few Weird Beards claim or think that this photo is not of a craft or of a cloud, but of a PLASMORDIAL. Supposedly, PLASMORDIALS are a stealth-intelligent life form that preys upon cows, and these creatures are behind the COW MUTILATION PHENOMENA. I have my doubts about this idea, but this part of the website is open to odd ideas-concerning UFOS. PLASMORDIALS are also known as SKY FISH or BIOFORMS. Click below to get to COW MUTILATION SECTION---ARE UFOS BEHIND THE CATTLE MUTILATIONS MYSTERY? Also on that page are some supposed PLASMORDIAL photos, at best those photos in the vaguest ways-resemble the above photo. ___________________________________________________________________________________ CATTLE MUTILATION-IS THERE A UFO LINK?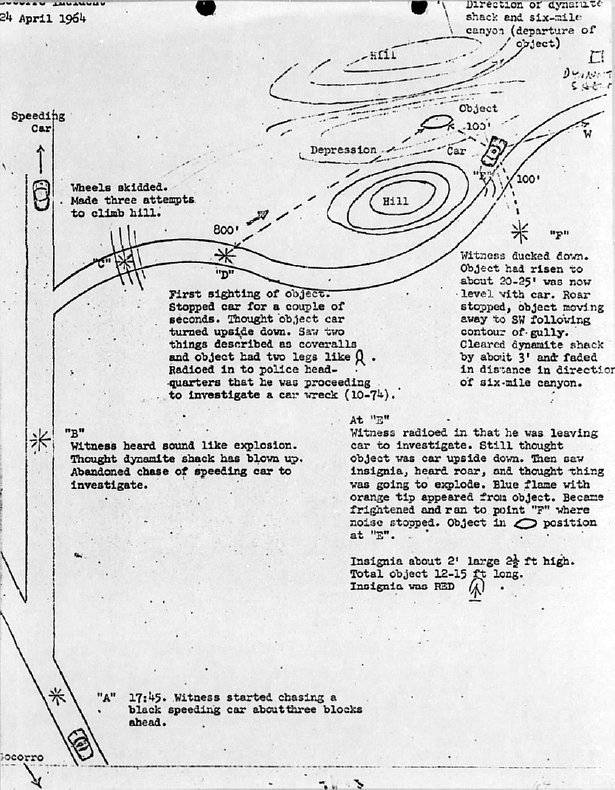 ---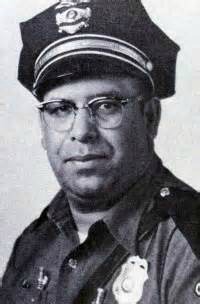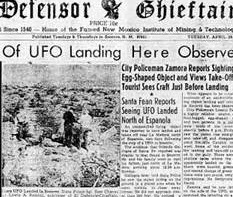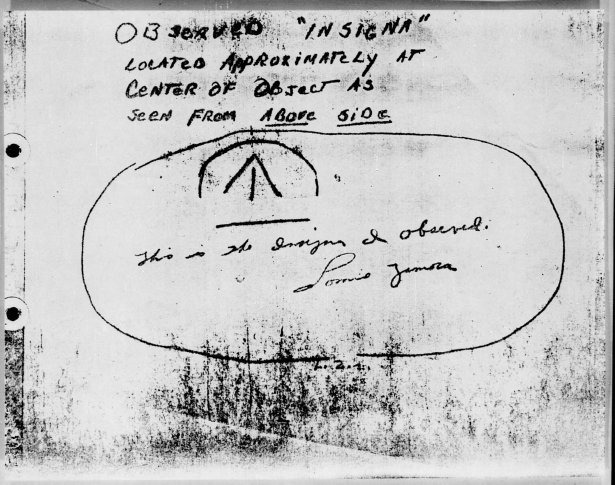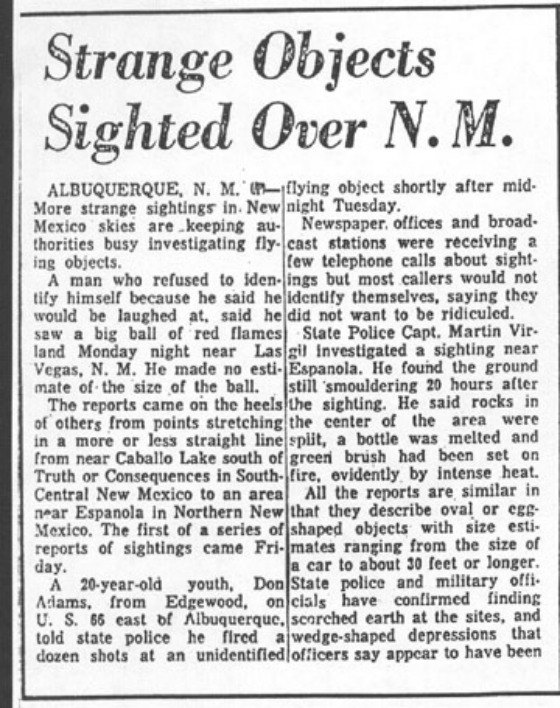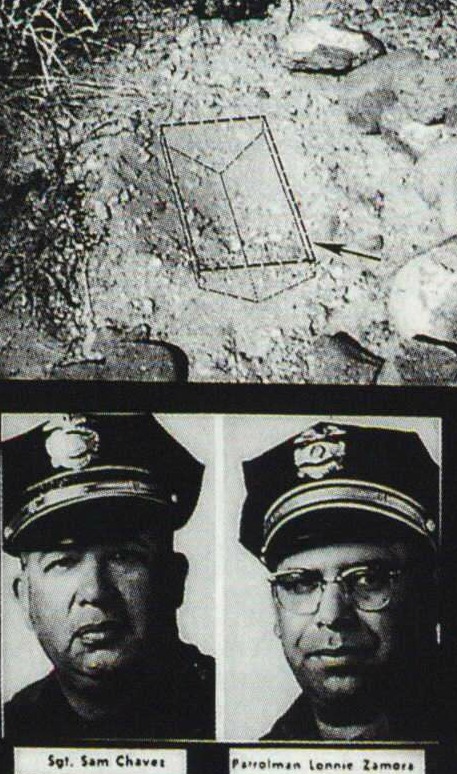 UFOLOGY: ONE OF THE STRANGEST UFO SIGHTINGS----OF ALL TIME---- YET THE FOLLOWING EVENTS ARE RARELY--MENTIONED BY THE MEDIA ---IT SEEMS THE DIM BULB TALKING HEADS OF TELEVISION ARE CLUELESS TO THE "SOCORRO LANDING"---- On Friday April 24, 1964 at 5:45PM officer Lonnie Zamora (August 7, 1933-Nov 2, 2009) of Socorro was on patrol duty, when he saw a black chevy speeding down a main road, the driver looked like a teenager. Sergeant Zamora pursued the speedster down dirt roads into the outskirts of Socorro. Zamora broke off the chase when heard a loud explosion, he thought a dynamite shack in the area had detonated. Over some hills Zamora saw some smoke, he drove his car up a steep dirt road to get to where the now demolished dynamite building had stood. Cresting the hill, Zamora saw below him what he thought was a overturned car and two kids outside the vehicle. As Zamora drove closer and radioed for help, he would lose sight of the area by way of gullies and how the road veered. Zamora was now close enough to the site that he was able to get out of his car, and thats when he noticed that the 2 kids were dressed in flight suits. Zamora quickly determined that the two flight suit or overall wearing kids, were small humans. The vehicle in front of Zamora was not a wrecked car but an egg shaped craft that stood on metallic legs and it had a strange symbol on its side. (To the left and below, are symbols that are similar or exactly = what Zamora saw--depending on the source). The white aluminum colored ship had no windows. As Zamora was trying to make sense of what he was seeing, the 2 beings entered into the craft. Suddenly blue, purple and orange flame shot out from under the pod ship. Zamora dove to the ground as the craft took to the air and flew out of sight. This event lasted about 20 seconds. Zamora was okay, what had he seen? Zamora reported the event over his police radio, to radio dispatcher Nep Lopez. State Police officer M. Sam Chavez came to Zamora's aid and inspected the area. Soon other authorities along with the military arrived and the area was cordoned off and examined. Brush in the vicinity of where the UFO had taken off from was burned. Deep pod marks were found in the ground, marking where the spaceship had landed. Skeptics claim Zamora saw a balloon, a dust devil, or was pranked by the town's local college students. The Skeptics are %100 wrong, Zamora was not the only witness to this incident. Paul Kies and Larry Kratzer were on the interstate south of Socorro or roughly a mile from the landing area, when the witnessed the craft in the air and the flames from the UFO's exhausts or engine. The duo's account was written up in the Telegraph-Herald of Dubuque, Iowa a few days later. Opal Grinder a Socorro gas station worker, serviced a car from Colorado right after the Zamora encounter. At they time Opal was ignorant to what had just transpired with the UFO landing. The occupants of the car that Opal fueled up were a family of five. The group told Opal that a strange Oval craft had passed within feet of the roof of their vehicle. The encounter nearly took the car's roof off. The family thought it was a plane of or odd craft that was in trouble. As the craft flew over the interstate, the family saw where it was roughly headed and noted Zamora's cruiser on a dirt road headed that way. The family, their names were not written down and were never identified, presumed that the officer in the car would radio for help once he got to the area where the craft landed. Another witness to this event was officer M. Sam Chavez, who was first on the scene to help Zamora. Chavez privately confided with others that he did see a craft head west as he drove towards where Zamora had radioed from. The Chavez data only became public in 2009. Also, many other people came forward and reported that they had seen a UFO in the Socorro area, these people told friends or called local radio or television stations. Debunkers think a top secret, in trouble, NASA lunar module landed outside of Socorro. As for myself, I have talked to numerous people that were caught up in this odd 1964 incident. I even talked to the artist (Commercial & Police) ALLEN-- who did the first drawings of the craft and landing area. Allen's drawings for the police and newspapers were done shortly after the landing, the pod marks and Zamora's car tracks were still fresh along with the burnt shrubs when she arrived at the scene. This illustrator was not one who be tricked, she had a incredible eye for detail and was nobody's fool, her news paper illustrations were done so well that they were seen world wide. Plain and simple this UFO incident was not some brainstorm that the Socorro city council thought up, to drum up tourism. This 1964 UFO landing was not a hoax or misidentified swamp gas, something landed hard outside of Socorro, the crafts pod prints went deep into the ground. As far as hoaxers being involved, the police and the military authorities did not find any footprints in the area that lent credence to the theory that local college students staged this happening. Until proven otherwise--the UFOLOGIST are right----the Socorro UFO was not a malfunctioning NASA or military vehicle, it was a craft from parts unknown. As for Zamora, he eventually quit law enforcement, he got tired of being questioned about what he saw and the insinuations or acquisitions by media people, like acidic Philip Klass, who claimed the Socorro UFO was a misidentified weather balloon or that Zamora had lied. Klass was a professional misinformation specialist, no matter what evidence was presented about a UFO happening, Klass would deride the data. Many UFOLOGIST, think Klass was paid by a government organization to spread UFO disinformation. Zamora was just the opposite of Klass, the New Mexico officer was a honest religious man, those that knew him thought highly of the quiet Latino. Years later Zamora managed a gas station, that if I remember correctly was was located on California Avenue in Socorro. Near the end of his life, Zamora got to the point that he did not like talking about the 1964 happening and became a bit reclusive. So what landed outside of Socorro, was it a alien scout ship in trouble that was on recon duty? Were the two crewmen, aliens or small robots. If they did land purposely outside of Socorro what were they looking for, what did they want? Soil samples, the remains of a human skeleton that was out in the wilds, probably not. Was this sighting a simple caught in the act scenario? In that -- Zamora stumbled upon an alien craft with mechanical problems as its crew was in repair mode? After all the craft did land in a desolate place and by dumb luck Zamora came upon the UFO? Or were the aliens or robots from this ship looking for something in particular in the area and their landing zone was purposely chosen? Also; is it possible that Zamora's UFO was one of many scout ship that were seen over New Mexico in 1964? Or was Zamora's UFO repeatedly seen over New Mexico in 1964? What does the writer mean? Interestingly, 2 nights later another UFO of similar description was seen hovering and landed in La Madera which is in northern New Mexico. Once again burnt ground areas were found along with pod marks. Perhaps in the Zamora case an alien ship just had bad luck in where it landed as being seen in the wilds outside of Socorro. The La Madera case is %100 different, the alien craft started numerous stampedes of animals. Frightened cows and horse ran down lanes of La Madera after being spooked by the low flying craft. Near the landing site, civilians noted strange tiger like paw prints, these prints could not be accounted for. TIGER MEN FROM MARS? (Wink-Wink)... I have done a lot of research on both these landings, interviews, on site looks, etc.. Both are legitimate sightings or legitimate events. I think the La Madera incident was done with the intent of cow mutilation. To read about the ufo-phenomena of cow mutilation click on CONSPIRACY UFO TAB ON LEFT COLUMN ---or---- or---- CLICK ON PHOTO BELOW OF THE LONNIE ZAMORA DRAWING----- TO READ ABOUT THE STRANGE DISAPPEARANCES THAT HAVE HAPPENED IN PECOS NM. ARE THESE PECOS TRIANGLE VANISHINGS THE RESULT OF ALIEN ABDUCTION?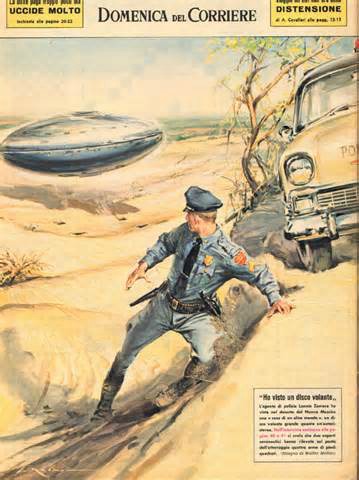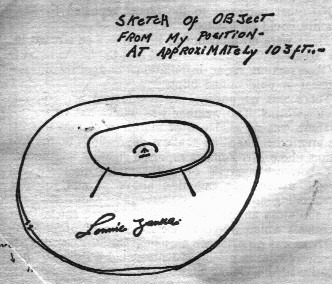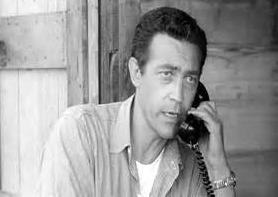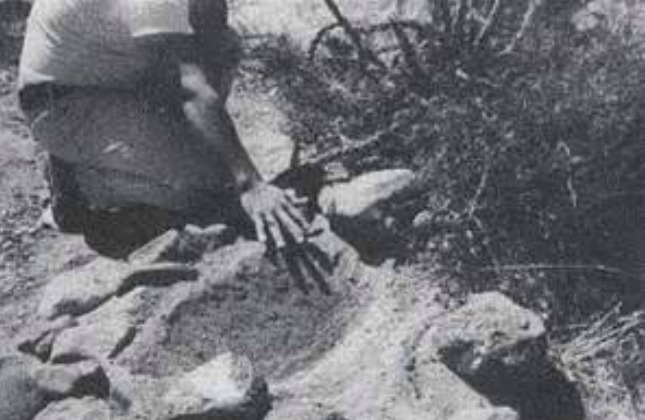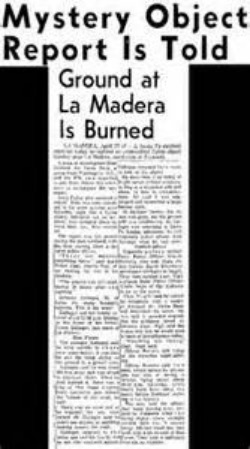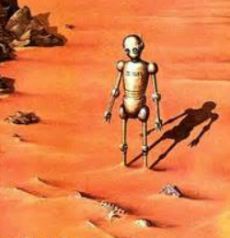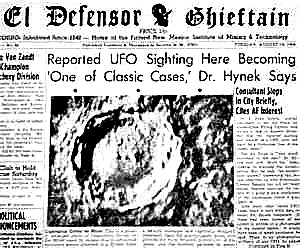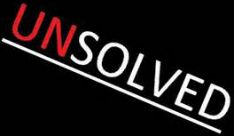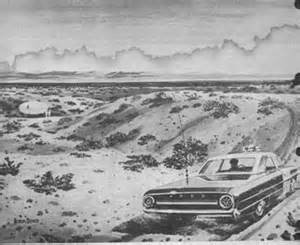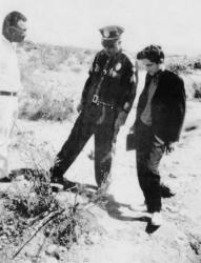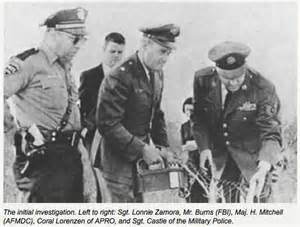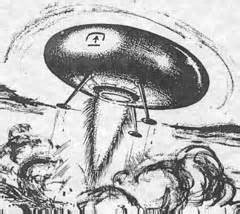 CATTLE MUTILATIONS AND THE UFO CONNECTION--CLICK HERE----- A FRIGHTENING PAGE!////
---
UFOLOGY -- NEW MEXICO 1964  -- CLICK ON VIDEO ICON = SHORT DOCU ON THE ZAMORA INCIDENT
-------------------UFO-MYSTERY-- SOME UFO FOOTAGE----UFO COMBAT---FOO FIGHTER MAYHEM
ALLAN's TOURS ARE FILLED WITH ALL KINDS OF INTERESTING TOPICS! 505-986-5002 BOOK A TOUR 505-231-1336

LIKE THIS WEBSITE--THEN YOU WILL -- "DIG"-- TOUR GUIDE ALLAN's LATEST BOOK----"DOMINGO NEGRO"---- COWBOYS vs. ZOMBIES (1880 NEW MEXICO TERRITORY) !!! !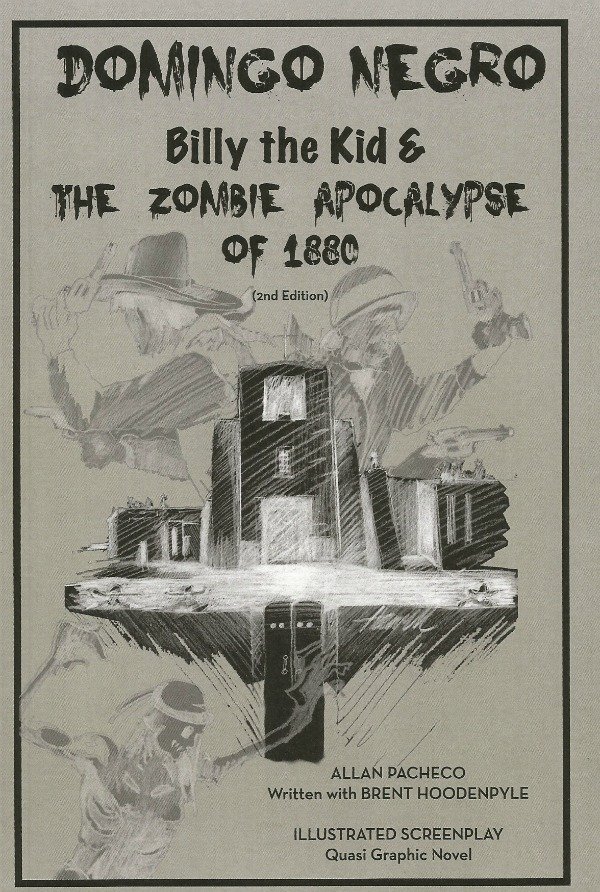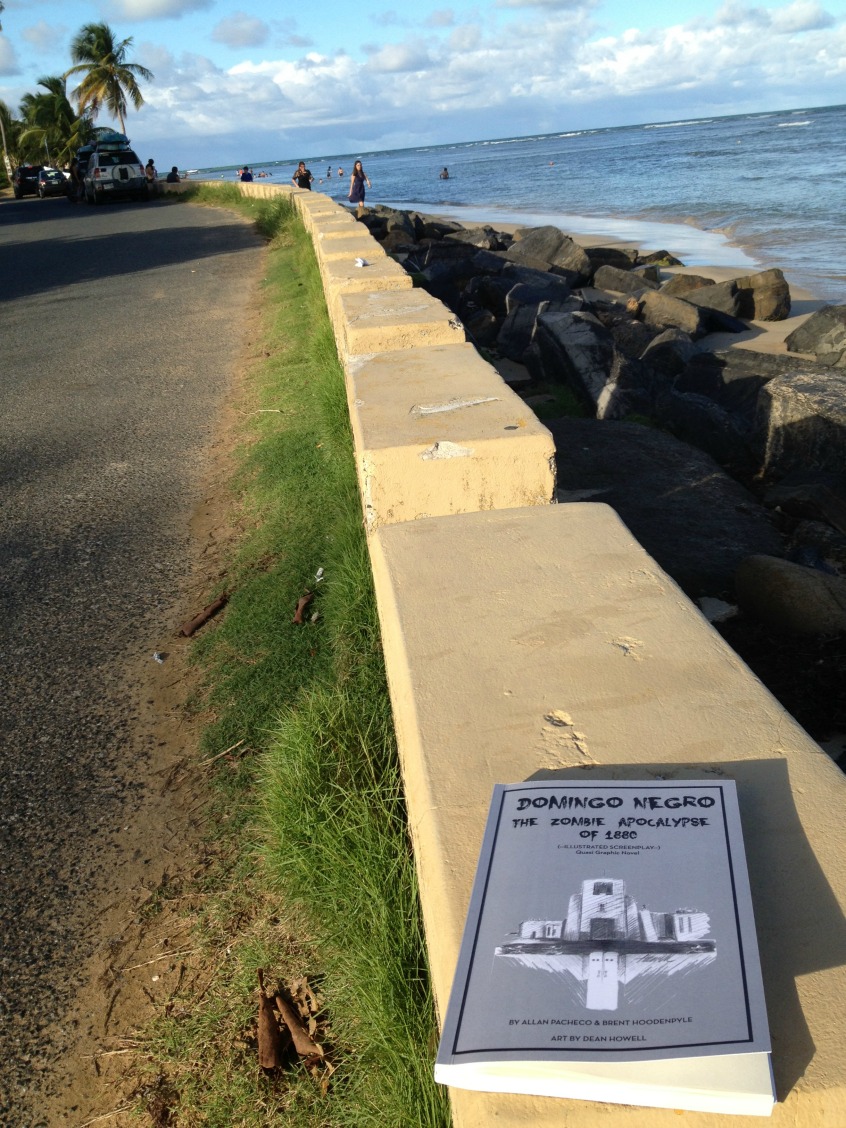 "DOMINGO NEGRO"--TRAVELS WELL--ITS A GOOD READ AT THE BEACH OR AT YOUR HOUSE---ORDER NOW-- (DOMINGO NEGRO) BY THE CARIBBEAN NEAR SAN JUAN... DIG IT!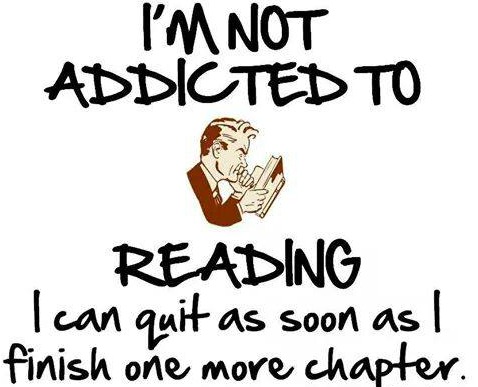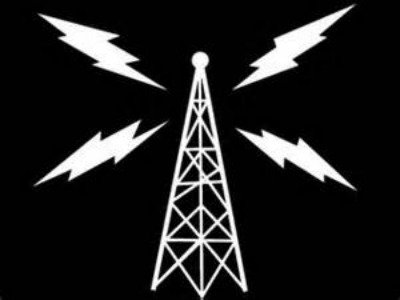 HAVE ALLAN ON YOUR RADIO OR TV SHOW --------- CALL 505-986-5002 or 505-231-1336 --- HE IS AVAILABLE -------- SOME OF THE SHOWS HE HAS BEEN ON --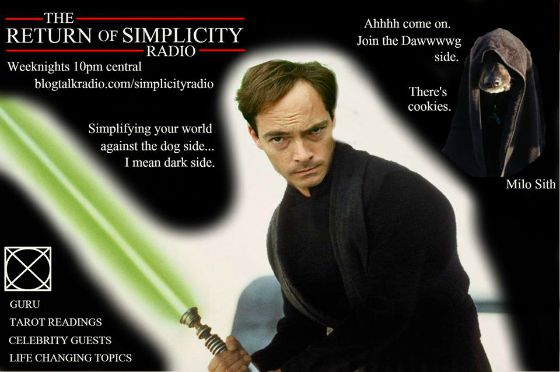 TOPICS = ------- UFOS -------- GHOSTS --------- CONSPIRACIES ---------- THE MISSING ----------- THE VANISHED ----------- MKULTRA ------------MYSTERIES ---------CATTLE MUTILATIONS --------------- TALES FROM ALLAN's TOURS & INVESTIGATIONS ---------- SCHEDULE ALLAN FOR YOUR SHOW or TOUR -------- YOU WILLL BE GLAD YOU DID /// 505-986-5002 //// 505-231-1336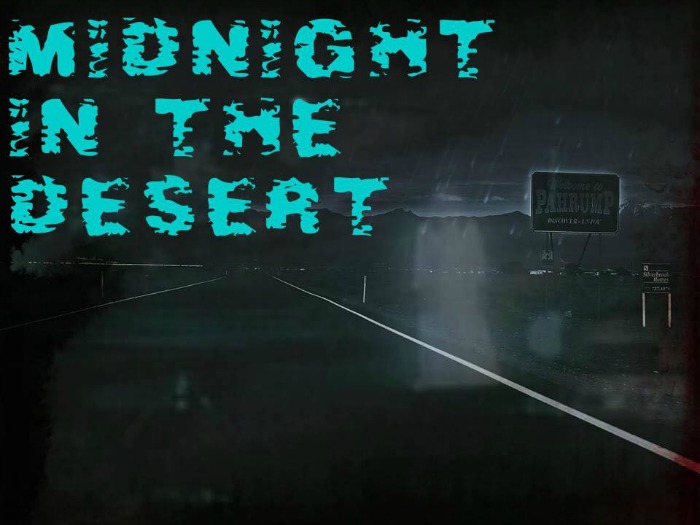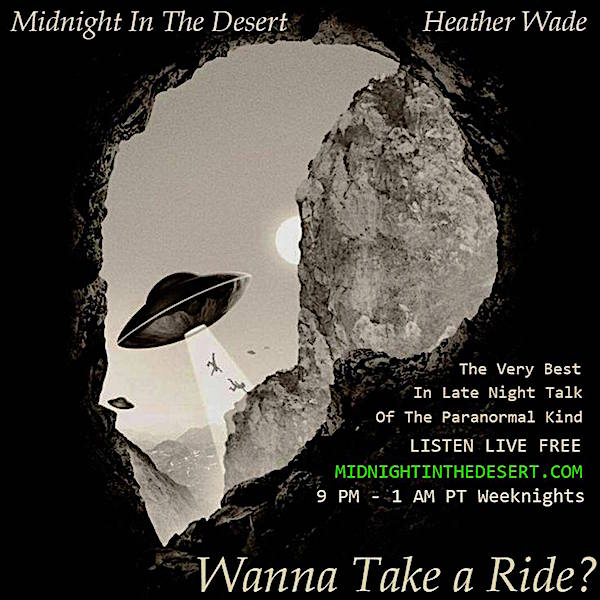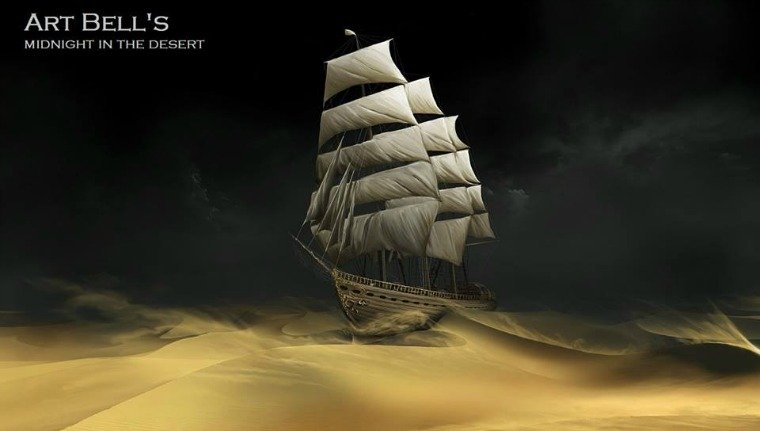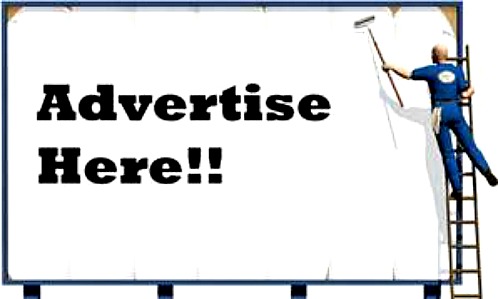 TOUR or RADIO SHOW = 505-986-5002 or 505-231-1336 santafewriter@me.com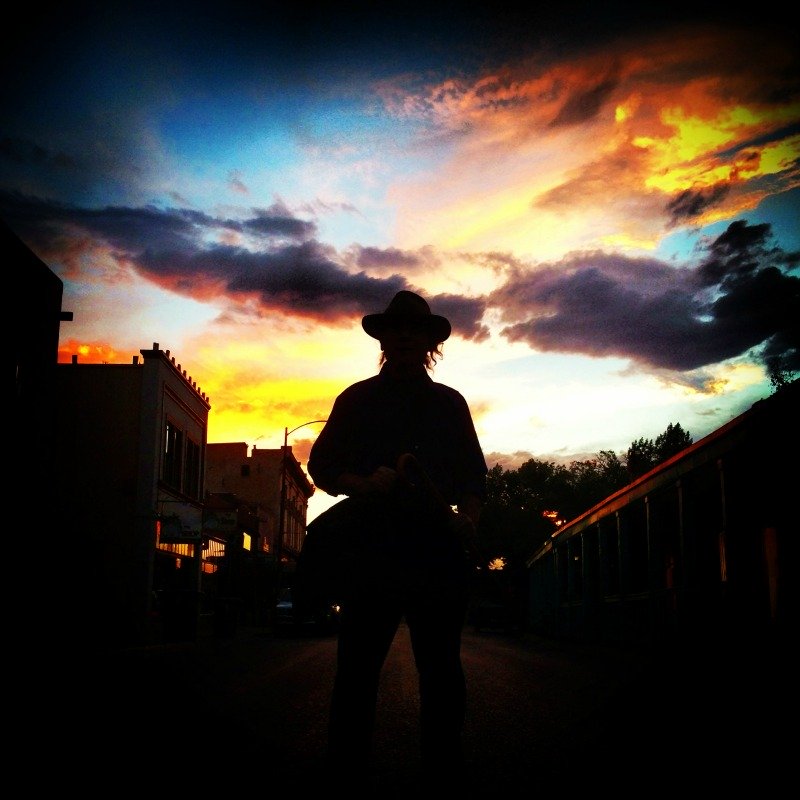 HOME PAGE----SANTA FE GHOST AND HISTORY TOURS-----CLICK HERE