Links to paranormal sites - below - camera & equipment get drained or fried, a ghost encounter!
Allan has been investigating the unknown and odd history  for decades, by himself and with other  adventurers and eccentrics.   Allan's tours and books are the result of decades of research.
Allan at the top of the world, photo taken when investigating the Mel Nadel vanishing -- PECOS NM.
Below: This fellow PATRICK, was incredible when it came to reasoning things out and being able to track in the wilds, this guy was the best that I have ever come across as far as having a feel for the energies.  No matter what we were up against, weather, animal, strange people or  paranormal, this guy had my back.  Stranger, be a pal, say a prayer for this fellow's soul, Patrick has left this world and is now on the greatest adventure. All the best brother, see you in the next world.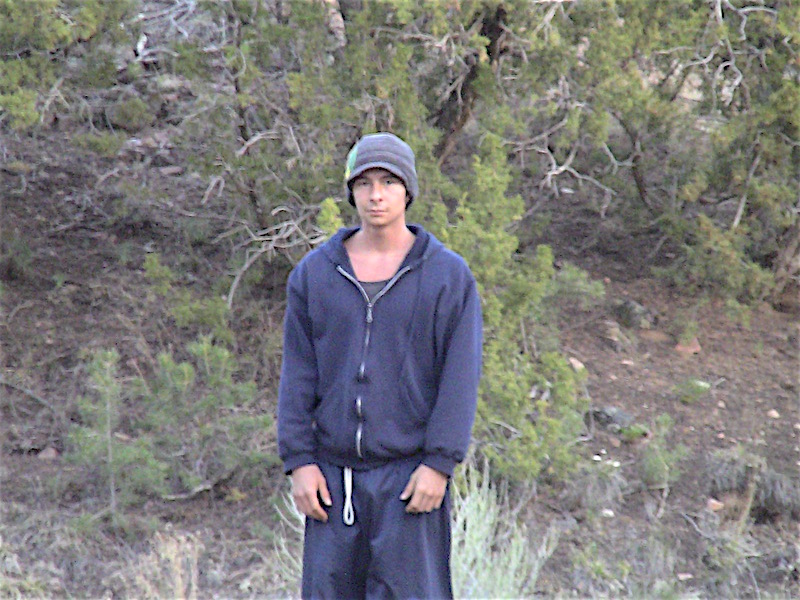 BELOW: Your tour guide, author & investigator--outside of haunted-Marrina Hall.  Tour guide Allan--- unlike many television ghost hunters--- is rarely in a flap---- 

Below: Al & Jessie, the man with the beard is one of the best documentary makers... First rate skill and fellow.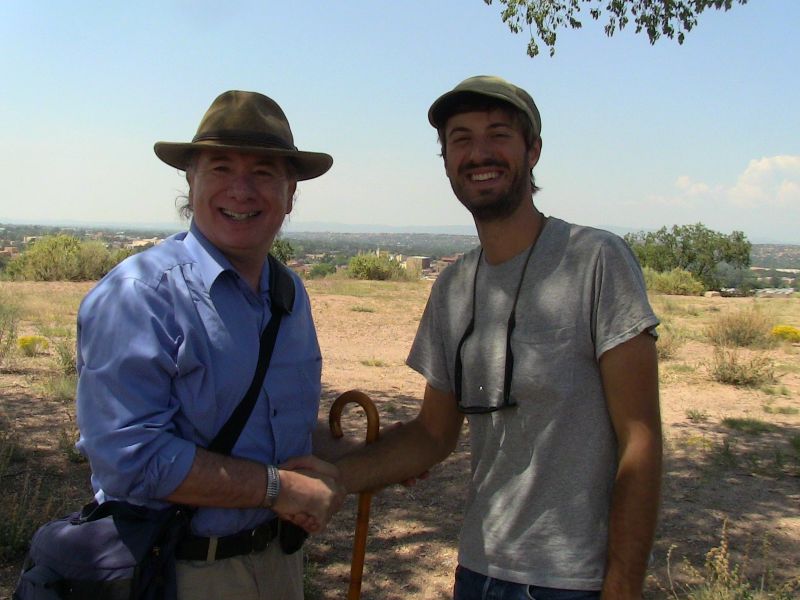 Allan & Donnie, investigation NORWEST of Santa Fe -BELOW.
Exchange Links --- with a hands on investigator --- ALLAN is not a arm chair expert --- he goes out there and hunts for evidence and clues -- Allan Pacheco = the AUDITOR OF THE UNKNOWN.
UNKNOWN-DOORWAY-LINKS  /  The ODLEST HOUSE circa 2005.
 DOORWAY UNKNOWN:  exchange linkage---santafewriter@me.com
| | |
| --- | --- |
| | AWAITING YOUR LINKS |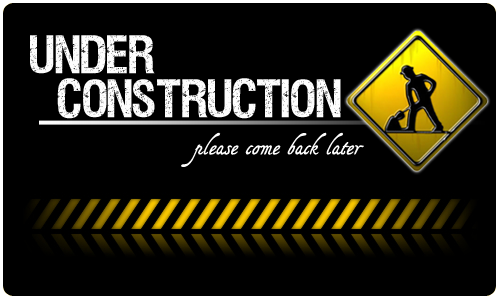 Your first paragraph ...