PARANORMAL-PHOTOS-DELUXE  --  An odd name for a web page -- however -- here are the rarest of snapshots from around the world concerning ghosts, monsters, ufos.   Below: Author,investigator Santa Fe ghost tour guide Allan Pacheco his tours are throughly researched 505-986-5022 or 505-231-1336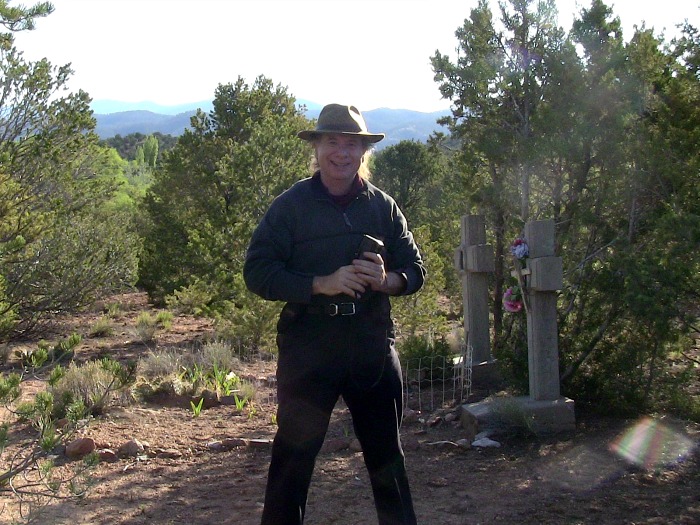 PARANORMAL-PHOTOS-DELUXE   --- Before you scroll down the the snapshots know that Allan Pacheco's ghost tours are as intriguing as this page. A Pacheco's private tours cover all types of Santa Fe paranormal and are done at a comfortable pace...  Book a tour  505-986-5002 or 505-231-1336.  Large of small groups or solo --- tour Santa Fe with a fellow who knows the metaphysical.  A few of the snapshots on  this page of  PARANORMAL-PHOTOS-DELUXE   do come from some of Allan's tours and investigations. When you tour with SANTA FE GHOST AND HISTORY TOURS you do venture into some haunted locales.
PARANORMAL-PHOTOS-DELUXE   --- SOME OF THESE GHOST PHOTOS I DO THINK ARE LEGIT, OTHERS --- I HAVE MY DOUBTS…… CLICK ONTO THE LEFT BUTTONS-- ENJOY THE SITE===== WHICH IS FILLED WITH PHOTOS & DATA +++ GHOSTS--UFOS-CATTLE MUTILATION MYSTERY & SANTA FE TOUR INFO.
GOT A PARANORMAL PHOTO--SEND TO santafewriter@me.com
One last message before you get to --  PARANORMAL-PHOTOS-DELUXE   ---  If you fancy what you find here then a ghost tour led by Al Pacheco will be for you .. On your private tour you can ask questions and Allan Pacheco tries to tack the trek towards your interests.  Like these photos on the PARANORMAL-PHOTOS -DELUXE   page --- Al Pacheco's tours are done day and night.  505-986-5002 or 505-231-1336 book a ghost tour.  
GOT  A REAL-PARANORMAL-PHOTOS-----SHOOT IT MY WAY--- I AM ALWAYS LOOKING FOR NEW DATA AND PHOTOS FOR THIS WEBSITE.  REAL-PARANORMAL-PHOTOS-- NOT PHOTO SHOP CREATIONS. 
PARANORMAL-PHOTOS-DELUXE       2010----- BIG SPRINGS TEXAS, GAME CAMERA A DEAR AND A ?

------THIS IMAGE WAS PHOTOGRAPHED BY A MOTION DETECTOR.-------------------------------------------------------------------------------------------------------  

NOTE THAT THE DEAR IS LOOKING AT THE ? ---- -----------------------------------------------------------------------------------------------------------------

IS THIS THE GHOST OF PIONEER GIRL AN INDIAN GIRL?

OR A HOAX (CHUCKY DOLL IN 1800 GARB)?
| | |
| --- | --- |
| | ILLINOIS GHOST AT BACHELOR's GROVE CEMETERY.  IT'S CLAIMED THIS PHOTO WAS TAKEN AUGUST 10,1991…... BELOW "LOST CEMETERY" SANTA FE, NM--YIKES! |
Skeptics claim that this 1946 or 1947--------

QUEENSLAND Australian ghost-kid photo---------

is the result of-double print or a outright hoax?  

If it is legit, (THE GOOD NEWS IS) the child does not look frightened, there is no grimness to the photo.

The mother of a 17 year old girl who was buried in this grave took this photo==========

Next to this plot is where two girls were buried. 
MY pal Lance at a party in ONTARIO, CALIFORNIA, circa 1972, note the old ONTARIO 500 jacket emblem. The theme of the shindig is "PAJAMA PARTY" but look at the person behind the girl-(THE MARY ANN of GILLIGANS ISLAND- OF ONTARIO- a very nice person).  The below blow up of the photo is probably just another person in a sinister pose, but it is  perfect timing to get that person in the picture. I put this photo in the black basket of EL WRONGO -- not in the grey basket of maybe or in the white basket of proof and confirmation. What is the EL WRONGO BLACK BASKET --- I WANT IT TO BE A HOAX, but as you can see with other pictures on this page, sometimes  some strange thaaangs not of this world are photographed in the background.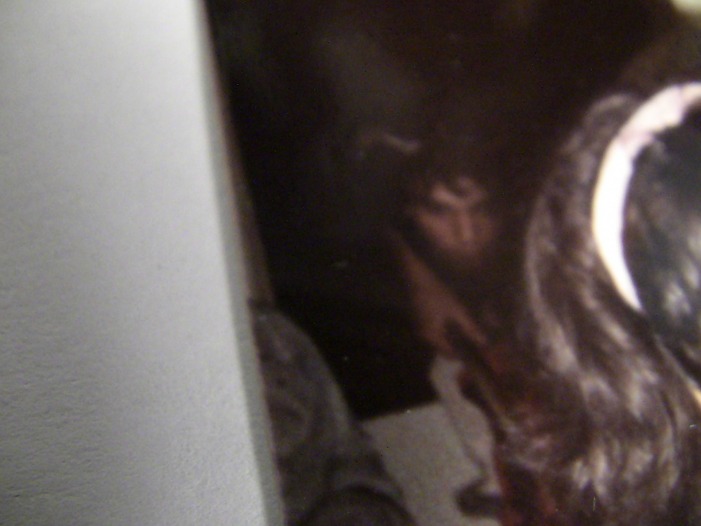 NOT INTERESTED IN GHOSTIES -- ClICK HERE -- INTERESTING PAGE ON ALIENS -- UFO SIGHTINGS

PARANORMAL-PHOTOS-DELUXE   NO YEAR???

PACKHORSE BRIDGE---

CAERWGWRIE, WALES

CLICK ON PHOTO LEFT = DEVIL LIGHTS PAGE!
A PRANK PHOTO?  

I THINK SO!
PARANORMAL-PHOTOS-DELUXE   1959 PHOTO---AFTER VISITING A GRAVEYARD- HER MOTHER's GRAVE -- MABEL CHINNERY TOOK THIS PHOTO OF HER HUBBY.

FILM DEVELOPED--

THE GHOST OF MABEL's MOTHER IS SEEN IN TH BACK OF THE CAR.

SKEPTICS CLAIM IT IS DOUBLE EXPOSURE OR A HOAX--- OR SOMEBODY ELSE IN THE BACKSEAT.

MABEL CLAIMS-- IT IS HER MOTHER!  I THINK SHE IS RIGHT!
The above photo has been blown up as much as I could, it is supposed to be of a German-Nazi cemetery outside of Stalingrad 1942. The helmets mark each grave & supposedly a ghost in this picture.  Some Weird Beards think it is a headless ghost, I am to skeptical about this snapshot--- because I think the white phantom is a large post or board. Am I right or wrong? There are other photos where I agree with the SHADOW CHASERS that they have captured a ghost on film, in this one, I have major doubts.  
PEOPLE FROM ALLOVER THE USA HAVE TAKEN ALLAN PACHECO's TOUR 505-986-5002. SCHEDULE A PARANORMAL SAFARI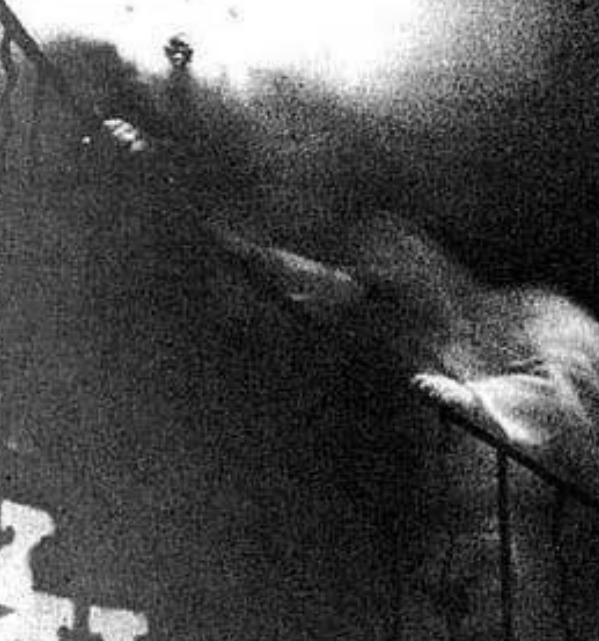 PARANORMAL-PHOTOS-DELUXE     ABOVE & BELOW = 1966     -- NATIONAL MARITIME MUSEUM GREENWICH ENGLAND. CANADIAN REVEREND RALPH HARDY TOOK THIS SNAPSHOT WHEN THE FILM WAS DEVELOPED THIS GHOST IS SEEN.
----CLICK HERE FOR SANTA FE GHOST TOURS DATA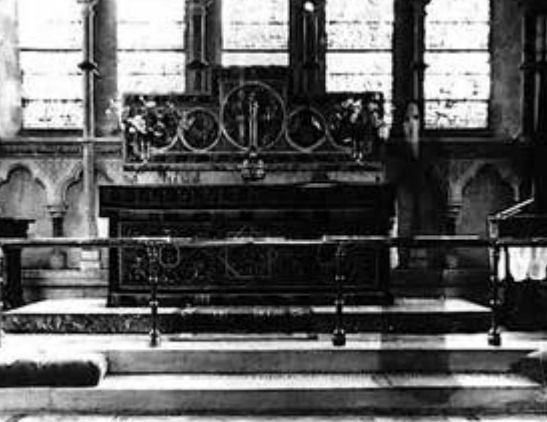 PARANORMAL-PHOTOS-DELUXE   ABOVE & BELOW -- THE NEGATIVE WAS NOT ALTERED!  THIS PHOTO COULD BE CHECKED, ITS LEGIT. SNAPSHOT TAKEN IN 1936 AT NORTH YORKSHIRE, ENGLAND, AT NEWBY CHURCH. 

A LEGIT PICTURE OF A GHOST-- THIS PHANTOM NEEDS PRAYERS -- TO SEND IT TO THE LIGHT--

santafewriter@me.com
SEND UFO-GHOST PHOTOS

LEFT--STRANGE PHOTO FROM 1930s or 1940s NEW ENGLAND--NOT MUCH INFO ON THIS SNAPSHOT--- IS IT DOCTORED? / BELOW ANOTHER PHOTO SENT MY WAy-- WITH NO INFO.
| | |
| --- | --- |
| | PARANORMAL-PHOTOS-DELUXE   THIS LEFT PHOTO WAS GIVEN TO ME BY A PERSON WHO HAS TAKEN TWO OF MY TOURS--- KATHERINE FROM WISCONSIN = SHE IS A GHOST HUNTER--ON THE LEFT SIDE OF THE WISCONSIN PHOTO IS AN APPARITION.  EVEN MORE GHASTLY IT IS SAID THAT THE SHADE IS THAT OF A HEADLESS FEMALE. CRITICS SAY IT'S SHADOW, THIS PHOTO IS NOT AS SHARP AS OTHER  SNAPSHOTS,ON THIS SITE, BUT PHOTO DOES GIVE OFF GLUMNESS.    BELOW A PHOTO SENT ME WITH NO INFO. |
ABOVE ---  ILLINOIS -- THE WOMAN IN THE WINDOW DIED 2 MONTHS AGO, A SHUT IN?  WHILE WORK ON HER OLD HOUSE THIS SNAPSHOT WAS TAKEN -- IS THIS PICTURE OF A GHOST LEGIT OR A PRANK? I THINK A HOAX, JUST LIKE THE BELOW PHOTO----I SURMISE IS A FAKE.
---
LEFT---- A GAG PHOTO FROM THE 1930s?  

THIS SNAPSHOT IS RARE BUT IT HAS BEEN  AROUND SINCE THE 1960s.

IS IT LEGIT-- I DOUBT IT- BUT IT IS WORTH A LOOKSEE... BET $ IT IS FAKE.

BELOW--- A PHOTO SENT TO ME WITH VERY LITTLE INFO--- FROM NEW ENGLAND?

I THINK IT IS A FAKE--- IT HAS TOOOOO MUCH OF A POSED QUALITY TO IT---- IT IS TOOOOO PERFECT TO BE A REAL GHOST PICTURE.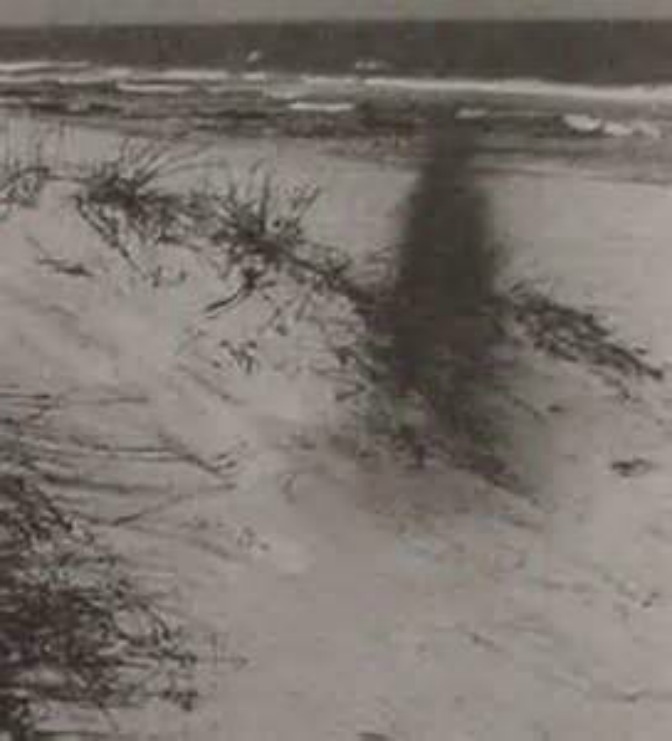 PARANORMAL-PHOTOS-DELUXE  --- ABOVE: SHADE ON THE SHORE -- DID THIS GHOST DIE ON THE BEACH OR SUICIDE IN THE WATER?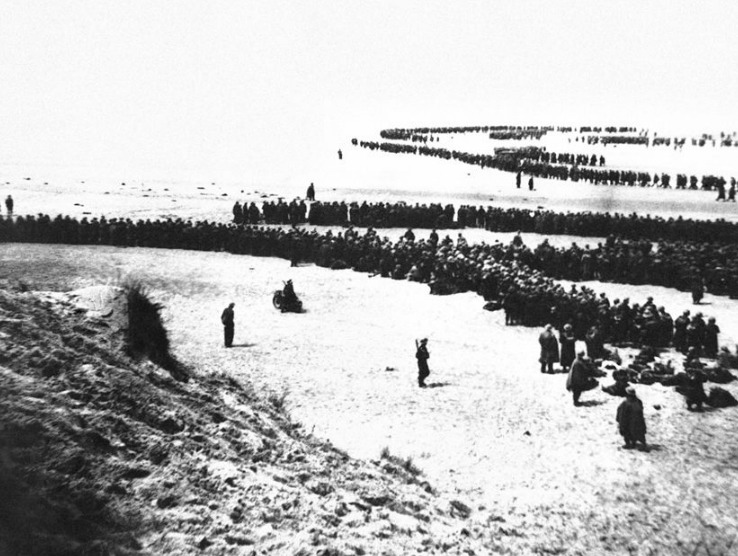 ABOVE:  WWII, JUNE 4, 1940 DUNKIRK. LOOK AT THE SHADOW, IS IT A GHOST OR BLUR OF A SOLDIER OR THE SHADOW ON A SMALL BLUFF: ANYTHING TO THIS PICTURE? I THINK THE THE DARK AREA IS THE SHADE ON THE OPPOSITE SIDE OF A ROCK. NO GHOST IN THIS PHOTO.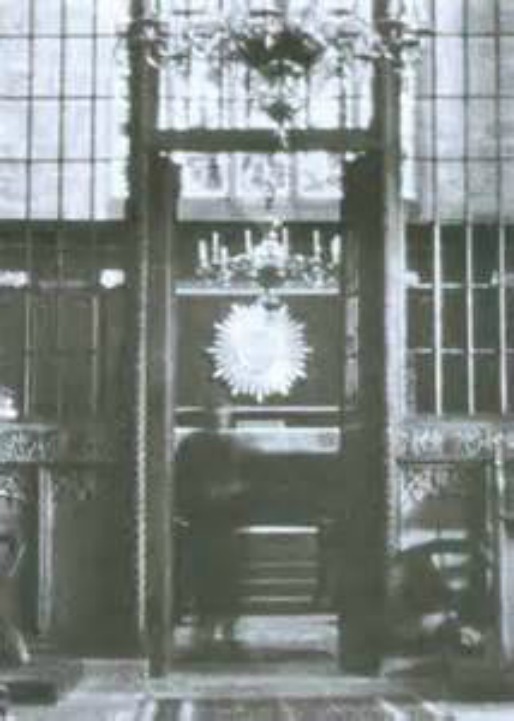 PARANORMAL-PHOTOS-DELUXE    -- SEFTON CHURCH 1991, IN MERSEYSIDE, ENGLAND
LEGIT? MAYBE? MAYBE NOT?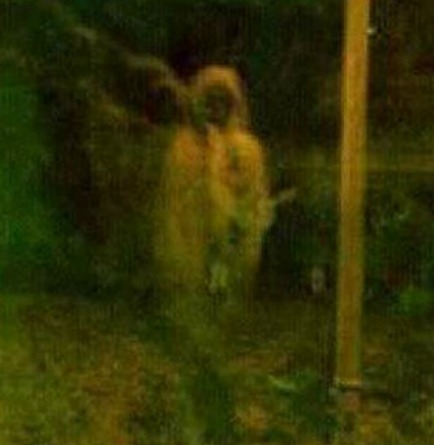 PARANORMAL-DELUXE-PHOTOS ---  A LOT GOING ON ABOVE --- IN THIS PICTURE --- A SHADE AND SOME PEOPLE CLAIM THEY CAN SEE A GHOSTY HEAD  TO THE LEFT OF THE POLE-- THIS PHOTO WAS SENT TO ME ---OR I GOT THIS PHOTO --WITH LIMITED INFO. SHADOW CHASERS --WHEN SENDING ALLAN PACHECO PHOTOS -- BE AS DETAILED AS YOU CAN BE. santafewriter@me.com
NOT INTERESTED IN GHOSTS -- OR SHADES -- TRY THIS PAGE -- IT FEATURES INFO ON ALIEN BROADCAST -- AS IN THE 1947 ROSWELL NEWS REPORT AND WHEN A TELEVISION STATION GOT HACKED BY WAY OF SOMETHING FROM OUTERSPACE


PARANORMAL-DELUXE-PHOTOS  -- PRIZE WINNERS BELOW-- A SERIES OF PHOTOS OF "ARTURO" AN ITALIAN GHOST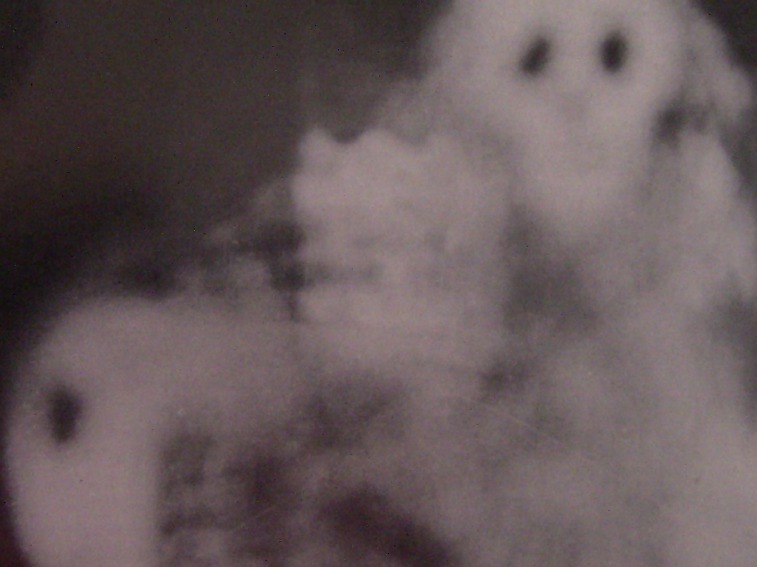 PARANORMAL-DELUXE-PHOTOS    --- THE GHOST OF ARTURO, IS AN ITALIAN KNIGHT -- IN TURIN ITALY, AT CASTLE ROTTA HE IS SEEN. NOTE THE CROSS OR ANK LIKE FIGURE THE GHOST  HAS ON ---- WHAT DOES THE EGYPTIAN ANK SYMBOL  MEAN TO SHADES?  IN SANTA FE-- YEARS AGO THE SHADE OF JULIA STAAB WHO USED TO APPEAR AT THE LA POSDADA RESORT-- (WHICH WAS HER OLD MANSION)--  SOMETIMES A GOLDEN ANK SYMBOL WOULD ALSO BE SEEN IN A MIRROR.  BELOW IS A PHOTO OF  THE ANK IN THE MIRROR -- AT THE HAUNTED LA POSADA IN SANTA FE_--- SADLY THIS DRESSER---- THE LA POSADA STAFF WAIS IT WAS JULIA's OLD BUREAU -- IT NO LONGER EXITS//////// BACK TO ARTURO THE GHOST---- SOME PEOPLE THINK THEY CAN SEE ANOTHER SHADE BY OR AROUND THE GHOST OF THIS KNIGHT.
LINK TO LA POSADA --- HAUNTING --- GHOSTS or GHOST OF JULIA STAAB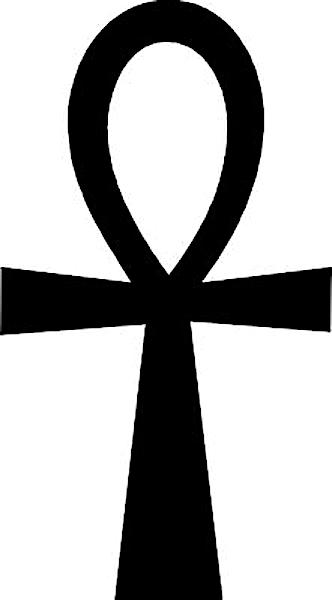 PARANORMAL-PHOTOS-DELUXE    DIFFERENT PHOTOS OF ARTURO THE GHOST.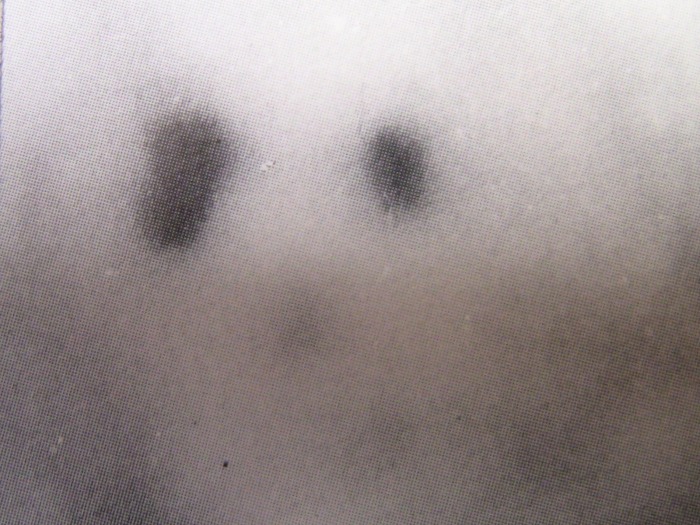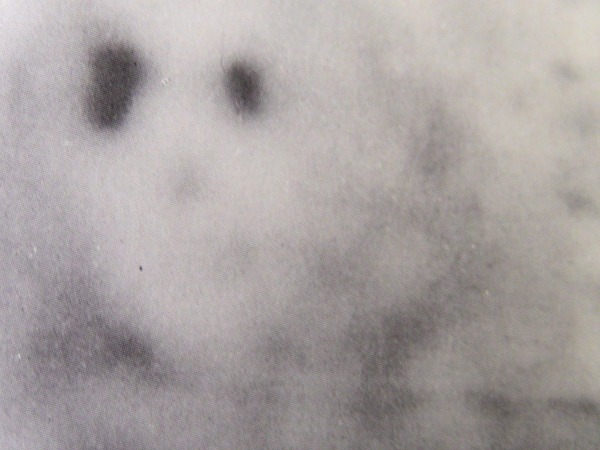 SOME ECCENTRICS THINK ARTURO IS NOT A KNIGHT BUT A PADRE OR MONK---- ONE FAN OF THIS WEBSITE WITH ODD HUMORE THOUGHT THAT ARTURO IS THE ANCESTOR OF MATHIAS IN "THE OMEGA MAN', A 1971 FILM-- THE CHARACTER THAT ACTOR ANTHONY ZERBE PLAYED WAS IN "THE OMEGA MAN" WAS MATHIAS. THE HUMOR OF THAT -- IS THAT IN A SCI-FI FILM -- A VILLAINOUS CHARACTER LOOKED LIKE ARTURO.. MAYBE THE COSTUME DESIGNER OR MAKE UP PERSON -- HAD VISITED CASTLE ROTE AND GOT THE IDEA IN HOW TO MAKE THE MATHIAS CHARACTER -- A BIT OMINOUS. BELOW: THE ANTHONY ZERBE CHARACTER -- MATHIAS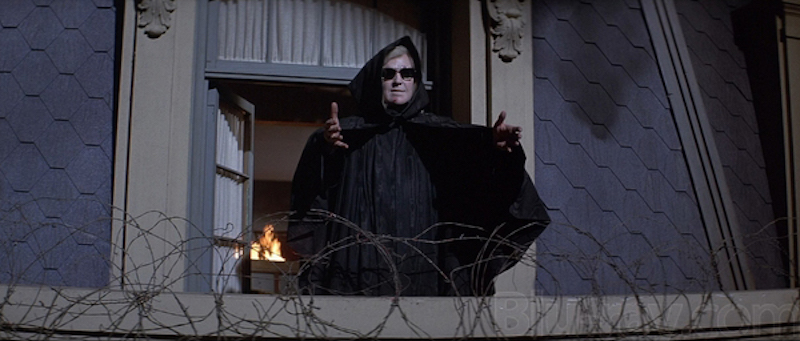 BELOW-- MORE IMAGES OF ARTURO THE GHOST... CLICK HERE --- SANTA FE PARANORMAL -- TOUR WITH ALLAN PACHECO 505-986-5002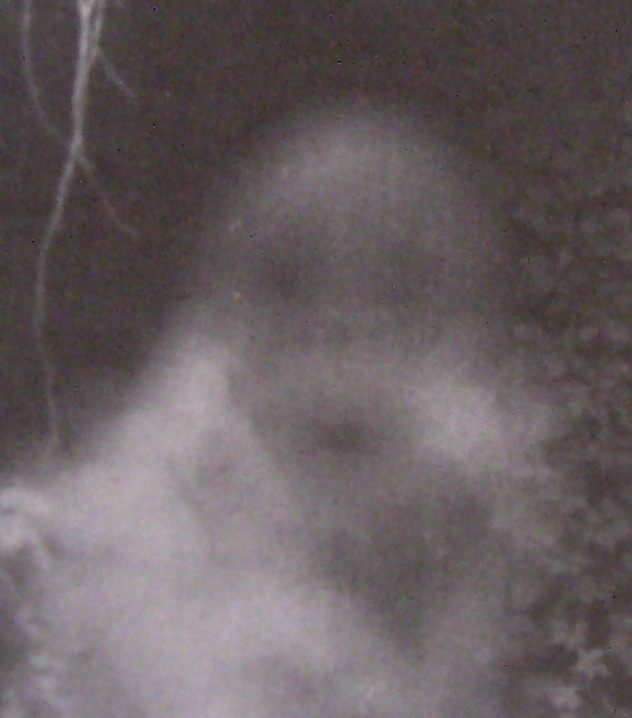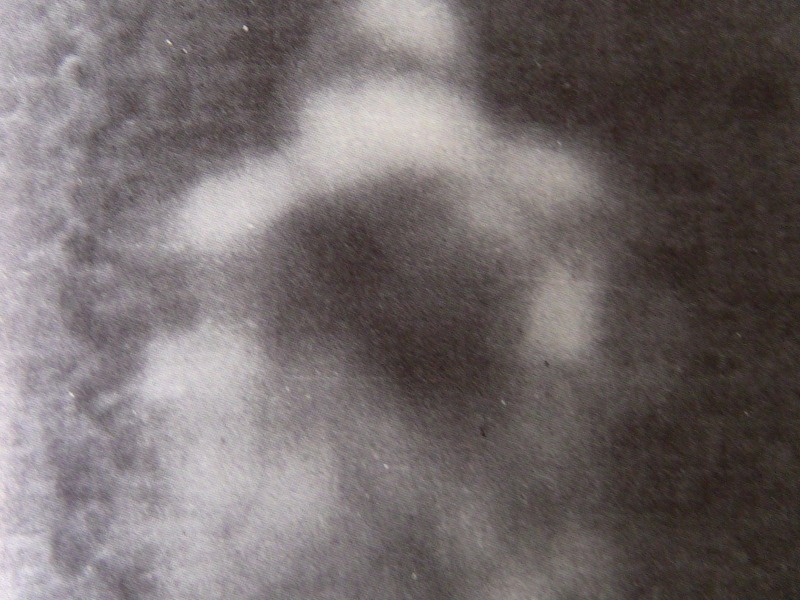 IS ARTURO TURNING HIS BACK TO CAMERA?
| | |
| --- | --- |
| | INTERESTING PHOTO ON THE LEFT--- NO INFO ON LOCATION OR YEAR--BUT KEEP SENDING PHOTOS--BELOW-- IS THIS ASIAN PHOTO LEGIT-- AGAIN NO INFO!!!  YES-- SEND PHOTOS! |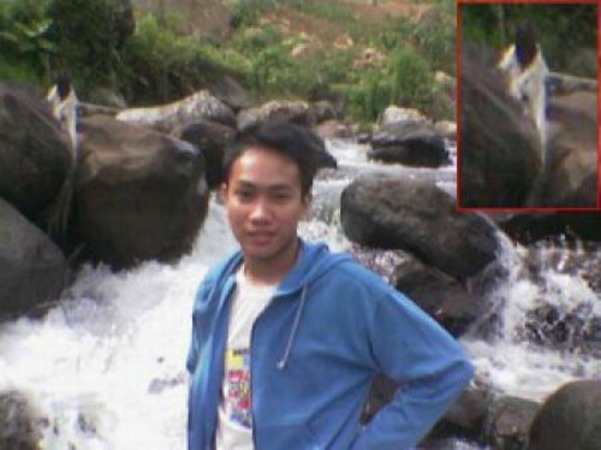 CLICK HERE = UFO-THE MYSTERIANS WHERE ARE THEY FROM-- WHAT DO THEY WANT?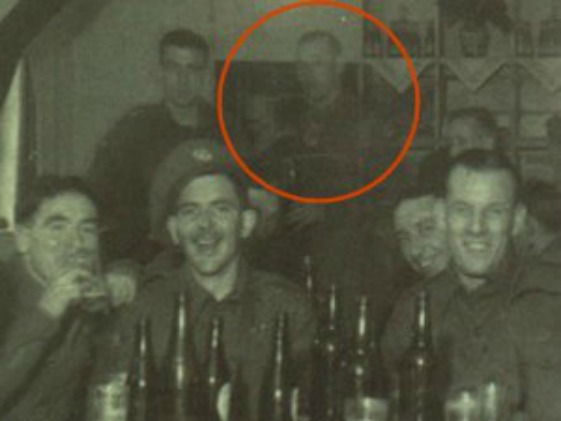 PARANORMAL-PHOTOS-DELUXE     NOTE THE GHOST IN THE BACK-- THIS PHOTO IS FROM 1942--AUSTRALIAN SOLDIERS IN EGYPT ON R&R AFTER BEING IN COMBAT WITH THE AFRIKA CORPS.  THE TRANPARENT MAN IN THE BACK IS A GHOST, A FIGURE OF A SOLDIER WHO HAD DIED. THAT IS THE STORY THAT I GOT ON THIS PHOTO...  INTERESTING SNAPSHOT ISN'T IT?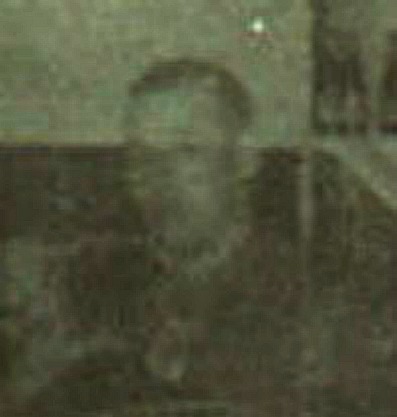 LOOK AT WINDOW -----CREEPY!  NO INFO --  IS IT FROM PHILIPPINES OR MALAYA? LEGIT OR NOT?  I THINK IT IS HOAX...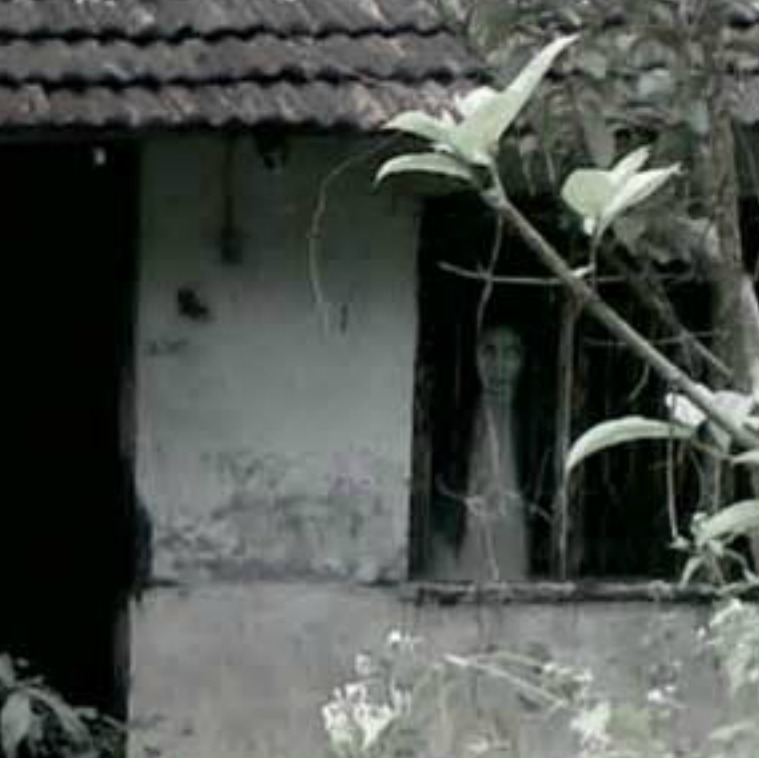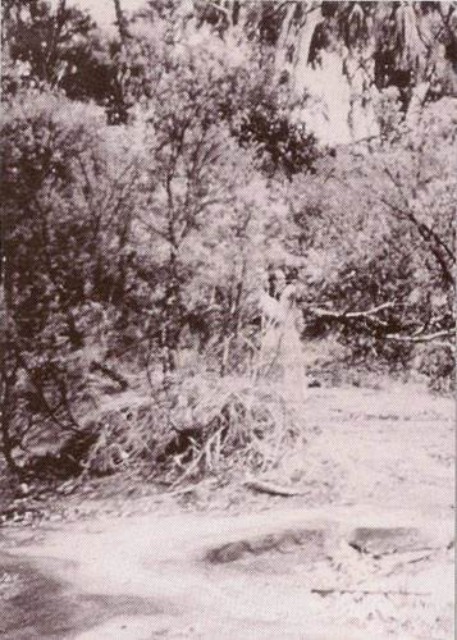 PARANORMAL-PHOTOS-DELUXE  ---- FROM AUSTRALIA 1959 TAKEN BY REVEREND R.S. BLANCE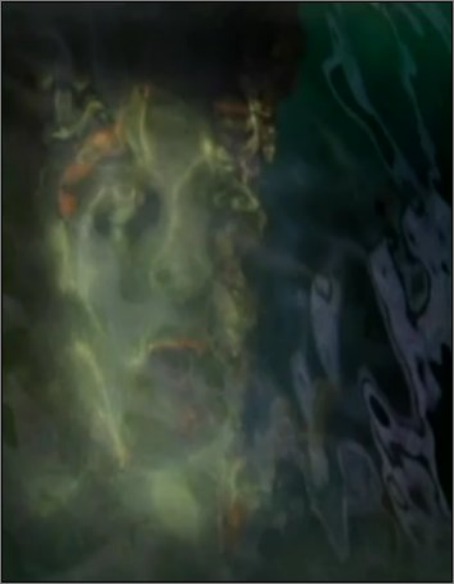 PARANORMAL-PHOTOS-DELUXE    ---  PEARL HARBOR --- BY WHERE THE SUBMERGED BATTLESHIP ARIZONA LIES.  GHOST IN THE WATER-- ---OIL AND WATER MADE FOR THIS FACE---- BUT SOME SHADOW CHASERS SAY IT IS THE GHOST OF A SAILOR OR MARINE WHO DIED ON THE ARIZONA, DEC 7, 1941, THE GHOST BUSTERS MAYBE RIGHT.  I HOPE IT IS FLUKE OF OIL AND WATER.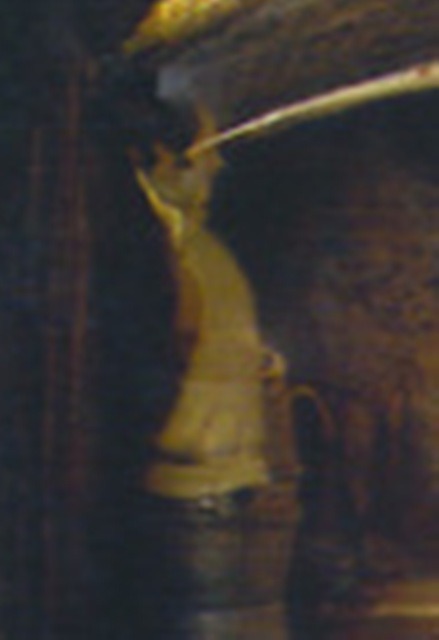 PARANORMAL-PHOTOS-DELUXE     ----ABOVE & BELOW ---  1970 LONDON, SUBWAY-- A PHOTO OF A GHOST WEARING 1840s? CLOTHES. IT LOOKS LIKE AN OLD DISNEYLAND SET.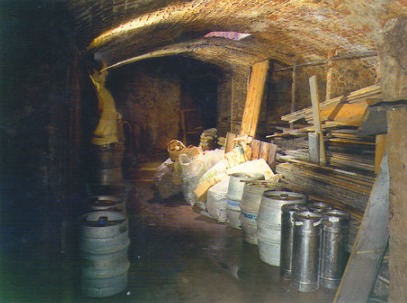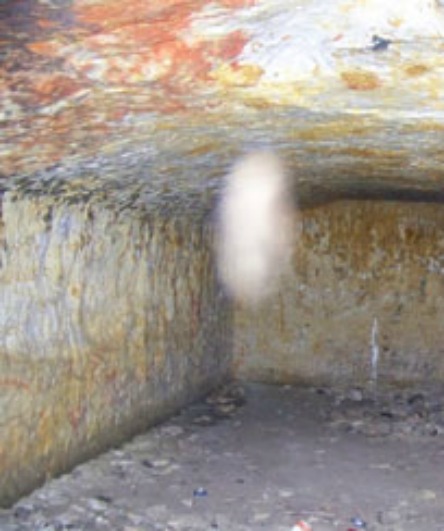 ORB---SOME CELLARS OR  WWII BUNKERS WHERE COMBAT TOOK PLACE HAVE STRANGE ENERGIES…..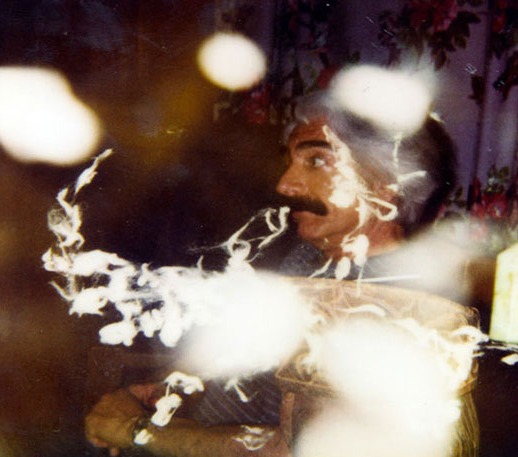 PARANORMAL-PHOTOS-DELUXE    --- ABOVE --- The late psychic Peter James, what is that around him?  Is it fake or is it spirit energy or energies.  Peter James is a controversial figure, depending on who one sites or talks to, Peter James was legit or a phony, all kinds of wild stories surround his death and some of his investigations.  In the 80s and early 90s Peter James was seen many times on national television, investigating haunted houses, institutions, etc.  Myself, I think the guy at times put on a show for the cameras, and other times the guy was  locked onto some unworldly energy.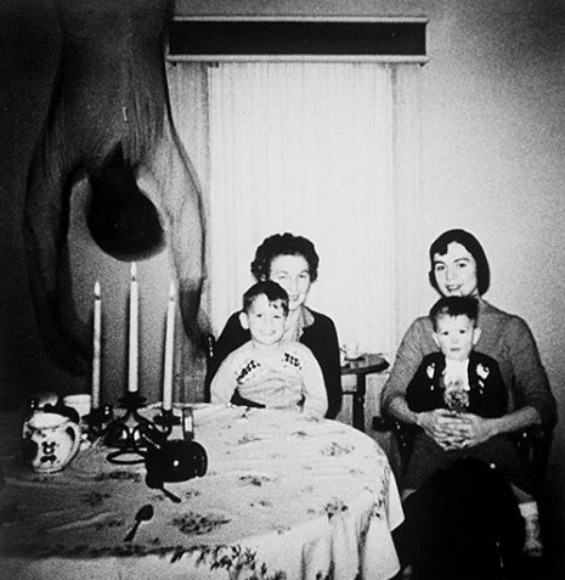 PARANORMAL-PHOTOS-DELUXE ---- NOTE THE GHOST OR SHADE OF A BODY ON THE LEFT SIDE OF SNAPSHOT, HEADED INTO THE FLOOR.  THIS PHOTO IS OF THE COOPER FAMILY, FROM TEXAS. A CONTROVERSIAL PICTURE---SOME SAY FAKE OTHERS ITS LEGIT. I HAVE NO OTHER INFORMATION ON THIS PHOTO-- IF ANYBODY HAS LEGIT INFO ON THIS SNAPSHOT -- SHOOT IT TO santafewriter@me.com  / THAT IS A PRIZE WINNING PHOTO --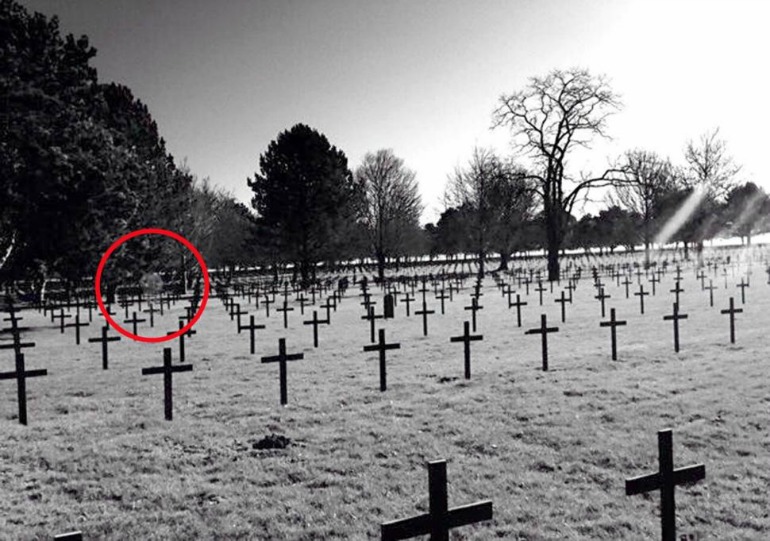 PARANORMAL-PHOTOS-DELUXE    --- ABOVE AND BELOW----THIS PHOTO WAS TAKEN AT A WORLD WAR I BRITISH CEMETERY 2014.  IS IT LEGIT OR A GOOD FAKE?  THE PHOTO WAS BLOWN UP BELOW--- THE YOUNGSTER HOLDING THE PHOTO TOOK THE SNAPSHOT…. IF LEGIT, IT IS ONE OF THE BEST GHOST PHOTOS EVER TAKEN…. THE FIGURE OF A MAN CAN CLEARLY BE SEEN… SOME PSYCHICS CLAIM THE PHOTO OF THE GHOST  HAS GOOD ENERGY---AS IN THIS WAS A GOOD GUY IN LIFE…. MAYBE?  OR I HOPE SO...I WISH I HAD MORE INFO ON WHAT GRAVE THIS GHOST WAS LOOKING AT.  YOU DECIDE-- TOO GOOD TO BE TRUE OR IT IS THE "REAL THING".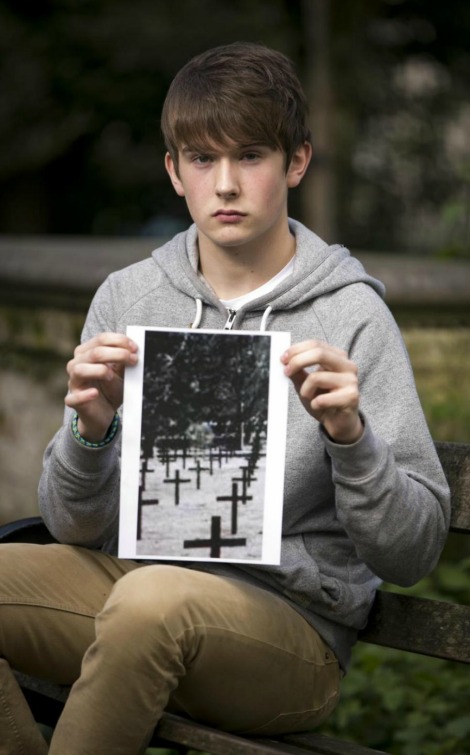 THIS PHOTO WAS TAKEN ON THE BARRIER REEF, HOOK ISLAND, STONHAVEN BAY,AUSTRALIA IN 1965 BY ROBERT LE SERREC. THE MONSTER WAS ESTIMATED TO BE 75-85 FEET LONG, IT SWAM LIKE AN EEL AND WAS THOUGHT TO BE INJURED, A PALE GASH ON ITs TAIL, PERHAPS A PROPELLER INJURY FROM A SHIP.  THE TADPOLE LIKE CREATURE OPENED ITS MOUTH AND THEN SWAM OFF.  SOME MONSTER EXPERTS HAVE CONTACTED ME AND SAID THE PHOTO WAS TAKEN IN  DECEMBER 1964, BUT THE PHOTOS OF THE MONSTER WERE FIRST PUBLISHED IN A MAGAZINE IN MARCH 1965. HMMM?   BELOW ARE OTHER PICTURE OF THIS CREATURE.  ONE 1960s PUBLICATION CLAIMS THAT LE SEEREC WAS WANTED IN FRANCE  IN 1960 FOR STEALING FUNDS, WHEN LESREC RETURNED TO FRANCE HE DID 6 MONTHS IN JAIL.  IF THIS IS A HOAX, I HAVE NO IDEA HOW IT WAS DONE.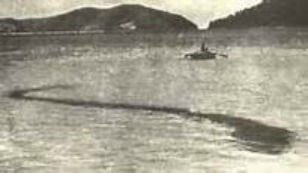 UPDATE BELOW--The following Australian photo was taken in 2014 by a computer mapping satellite. Is this photo a shot of the creature or similar creature that was seen in 1964 or is it a trick of light or worse a hoax?  The cliche, it is a odd picture, does ring true.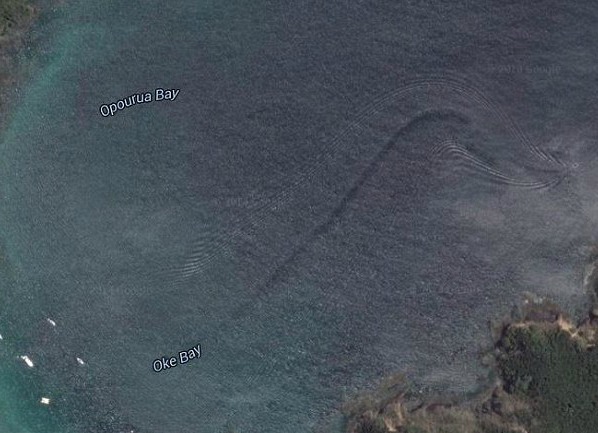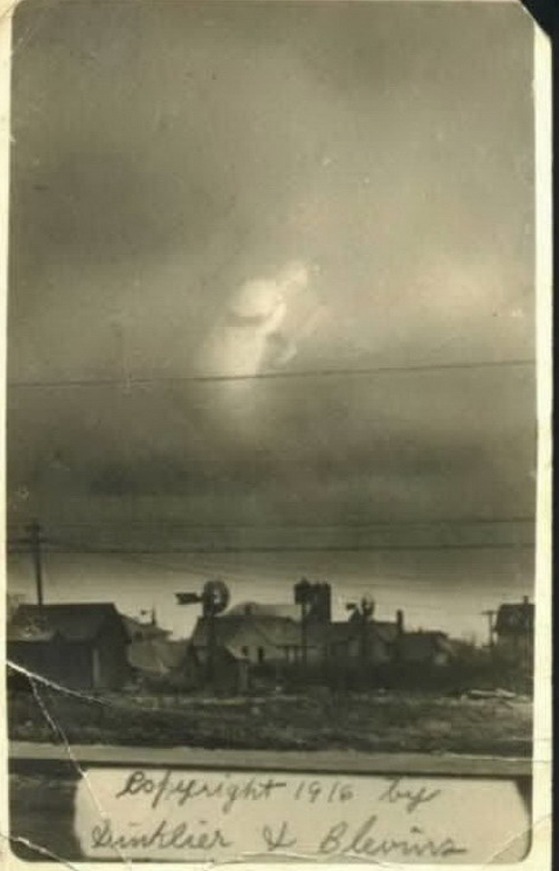 A ODD PHOTO SENT TO ME-- TAKEN IN 1916, DO NOT KNOW WHERE.  IS THIS PHOTO A DOUBLE EXPOSURE OR A PICTURE OF A ANGEL OR A PICTURE OF  GHOST BOY WITH A CANDLE OR CANDLES----- WHAT IS IN HIS HANDS?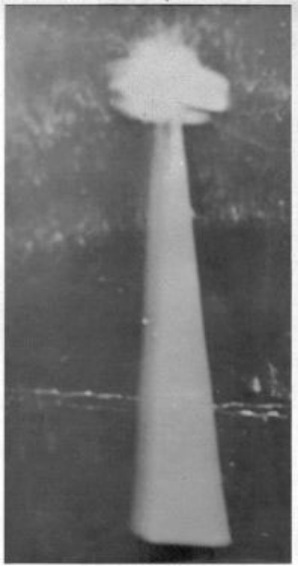 ON JANUARY 11, 1966 THIS PHOTO WAS TAKEN OF A UFO OVER THE WANAQUE RESERVOIR, IN NEW YORK.  A HOLE WAS FOUND IN THE ICE WHERE THIS BEAM SHINED DOWN.  MANY PEOPLE FROM WANAQUE--THE MAYOR, CIVILIANS AND A POLICE OFFICER SAW THIS UFO HOVER  OVER THE AREA FROM AROUND 6:30PM TO 8:30 PM.  THE MILITARY  CLAIMED THAT A MILITARY HELICOPTER  AND THEN A WEATHER BALLOON WERE SIGHTED.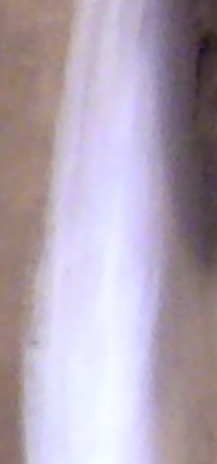 THIS PHOTOS WAS TAKEN IN 2013 ON ONE OF MY PRIVATE TOURS INSIDE THE OLDEST HOUSE IN SANTA FE, NM--- I THINK IT IS LIGHT--AND I HAVE STATED SO IN THE PAST------ HOWEVER-- SOMETIMES I THINK THERE IS SOMETHING ODD ABOUT THE BEAM COLORS--- SO I GO BACK AND FORTH IN SAYING IT IS JUST A LIGHT BEAM CAPTURED ON FILM OR---- A LIGHT BEAM CAPTURED ON FILM WITH SOME GHOSTLY ENERGY IN IT . THE PLACE WHERE THE PHOTO WAS TAKEN IS IN A HAUNTED ROOM, OR I SHOULD WRITE, THE PHOTO WAS TAKEN IN  A KNOWN HAUNTED ROOM.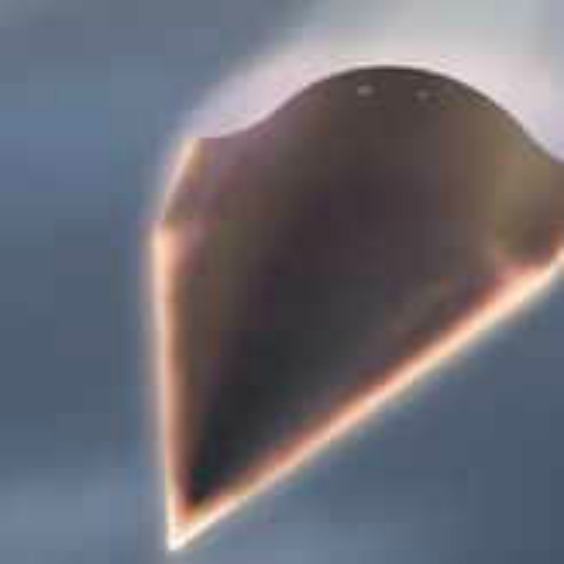 THIS BLOWN UP IMAGE---IS WHAT WAS SEEN IN THE SKY EAST OF SANTA FE, NM IN 2007-- AROUND 2AM….. PEOPLE THOUGHT IT WAS SPACE DEBRIS--OR A UFO--- NOW IN 2014---- IT IS FOUND OUT THAT THIS CRAFT IS FLOWN BY THE AIR FORCE--- THIS TOP SECRET CRAFT SUPPOSEDLY CAN GO 10 TIMES FASTER THAN THE SPEED OF SOUND-- BUT THE CRAFT TENDS TO FLY OUT OF ITS SKIN AND BURN UP IN THE STRATOSPHERE.  CONSPIRACY BUFFS-- CLAIM THAT THERE IS A SECRET  FEDERAL BASE-- EAST OF SANTA FE-- IN THE RUGGED PECOS WILDERNESS.  THAT IS WHY THIS CRAFT AND STRANGE LIGHTS WERE SEEN IN THE AND OVER THE WILDERNESS THA TLIES EAST OF SANTA FE.  WHAT IS FACT-- THIS TYPE OF CRAFT WAS SEEN BURNING UP AS IT HEADED FOR EARTH.  A YELLOW/WHITE FLAME SURROUNDED  THE CRAFT's PURPLE BODY.    
 THE BELOW PICTURE IS FROM ENGLAND-------IS IT A HOAX OR A DOUBLE EXPOSURE?  THE GUY OR SPIRIT DOES LOOK SINISTER.  WHAT CATCHES MY ATTENTION IS ON THE RIGHT OF THE PHOTO--THE SHADY AREA OF THE CHURCH-- ? I WOULD SAY THAT  PART OF THE PICTURE COULD BE LEGIT AND SOME TYPE OF SPRITI COULD BE IN THAT DARKNESS.  BUT THE FACE IN THE PEWS--- I SAY NO.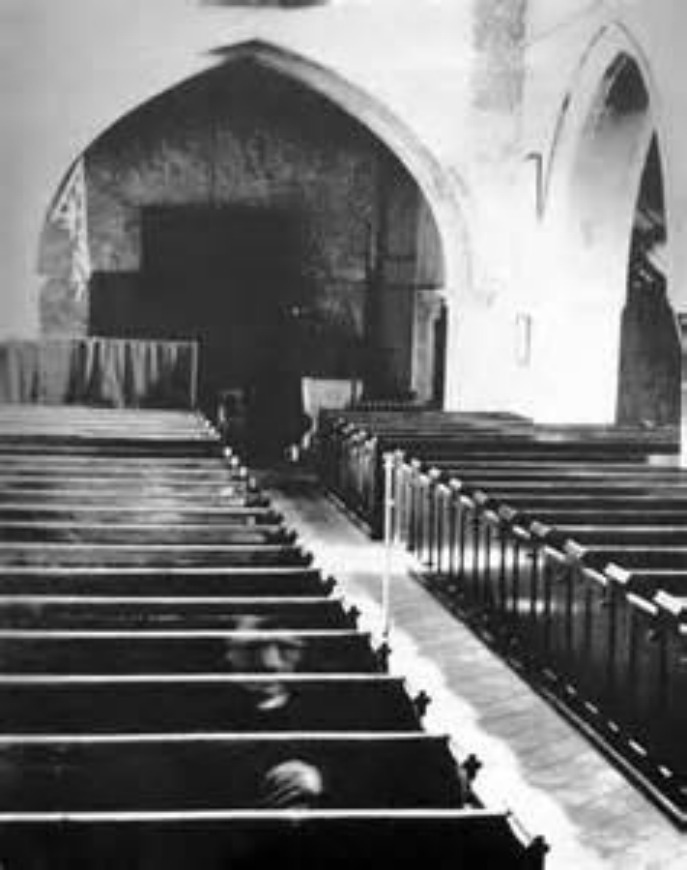 CLICK HERE TO GET TO GHOST LIGHTS- DEVIL LIGHTS PAGE---WHAT ARE THEY? ORBS OF ENERGY? GHOST ENERGY? GOT ANY ODD PARANORMAL PHOTOS SEND THEM TO  santafewriter@me.com 

PARANORMLA-PHOTOS-DELUXE  ---  ABOVE --- ENGLISH GHOST AT UK CHURCH, CIRCA 1960--REAL OR FAKE? THE GHOST LOOKS LIKES A CHARACTER FROM A MOVIE.  KEEP SENDING ME SNAPSHOTS.  I THINK IT IS A FAKE.
BELOW --- YES - YES -- YES -- A FAKE -- CIRCA  TURN OFTHE CENTURY  1900s. SOME STRANGE HUMOR.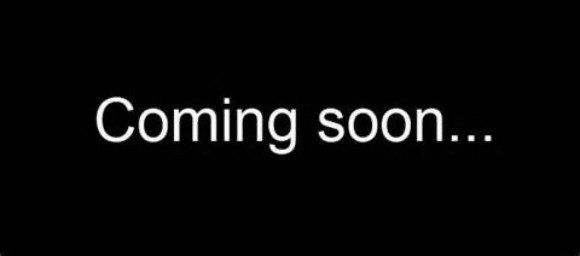 PODCAST WITH ALLAN PACHECO -- PARANORMAL!
ALLAN IS FOR HIRE--- RADIO GUEST--_ SOME OF THE SHOWS ALAN HAS BEEN ON-- & HE IS A VERY INTERESTING GUEST--WHO HAS A SENSE OF HUMOR!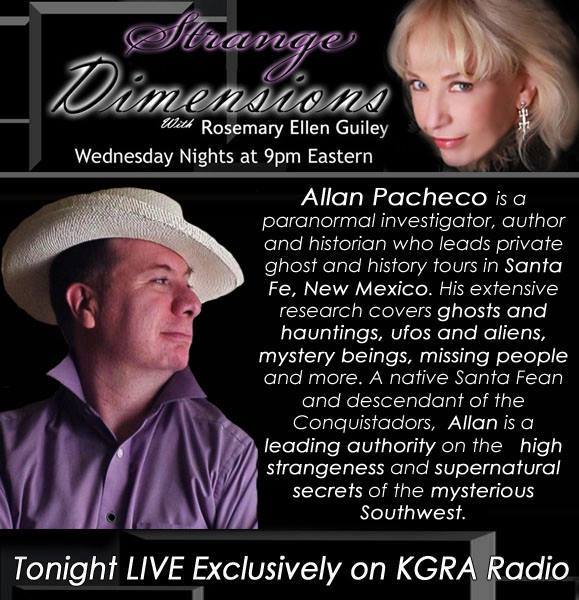 SCHEDULE ALLAN FOR A RADIO SHOW---LECTURE------------  PRIVATE GHOST ----OR HISTORY TOUR--- YOU WILL BE GLAD THAT YOU DID! 505-986-5002/////// ////////  505-231-1336---santafewriter@me.com

NOT FOR ALL OF US!!!!!!
----NOW AVAILABLE---ALLAN's LATEST BOOK--"DOMINGO NEGRO"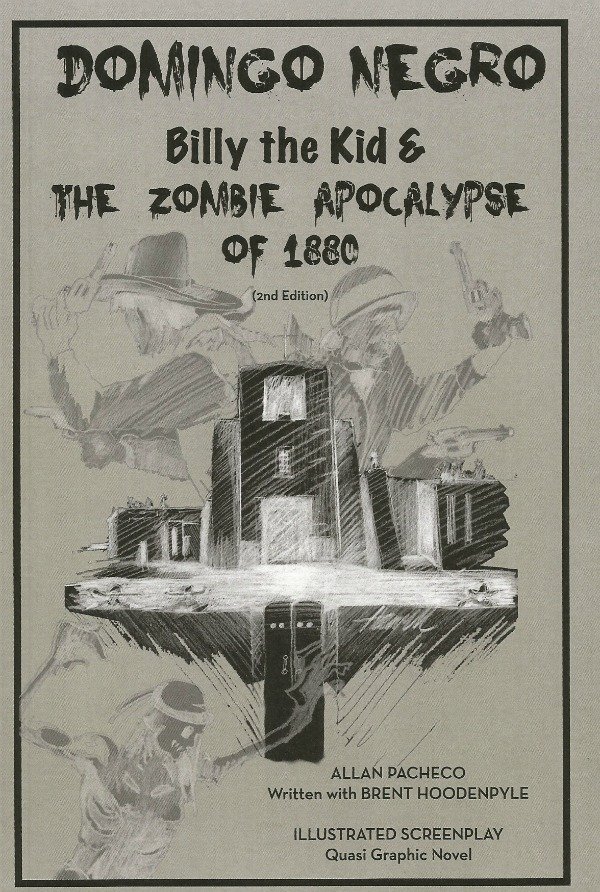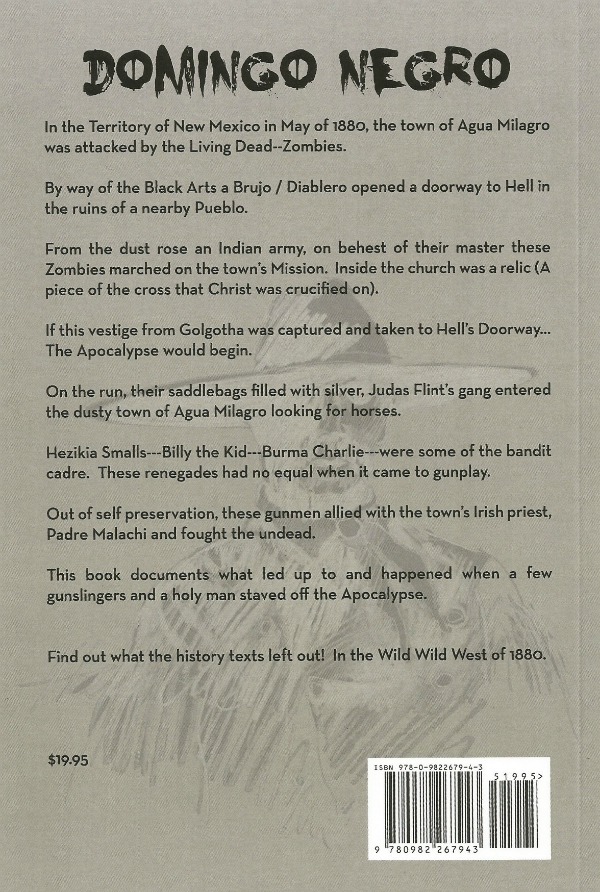 BLACK DAHLIA  de SANTA FE = CLICK HERE

FOO FIGHTER--UFO---COMBAT----CLICK HERE

#CLICK HERE--- THE HAUNTED OLDEST HOUSE---SOME ODD PHOTOS    -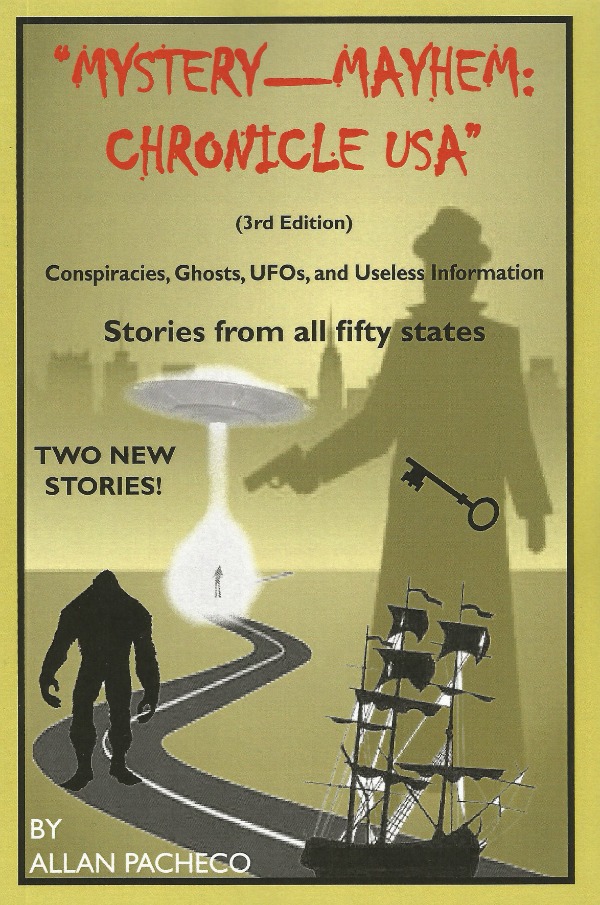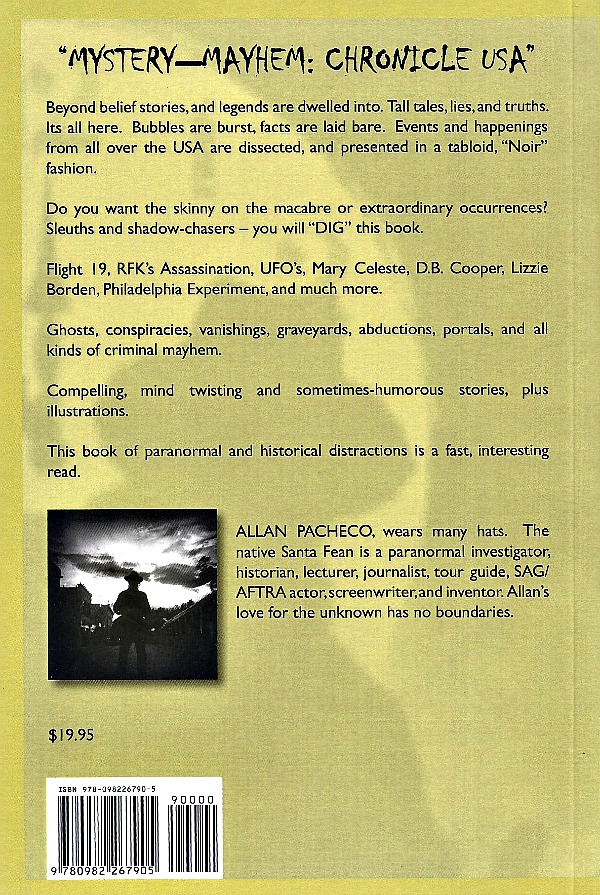 LINKS PAGE--- CLICK HERE---- LETS EXCHANGE LINKS--- CONTACT ALLAN      santafewriter@me.com