GHOST-SAFARI-SANTA-FE  /Tour with Al Pacheco -- bring your ghost  hunter gadgets --- 505-986-5002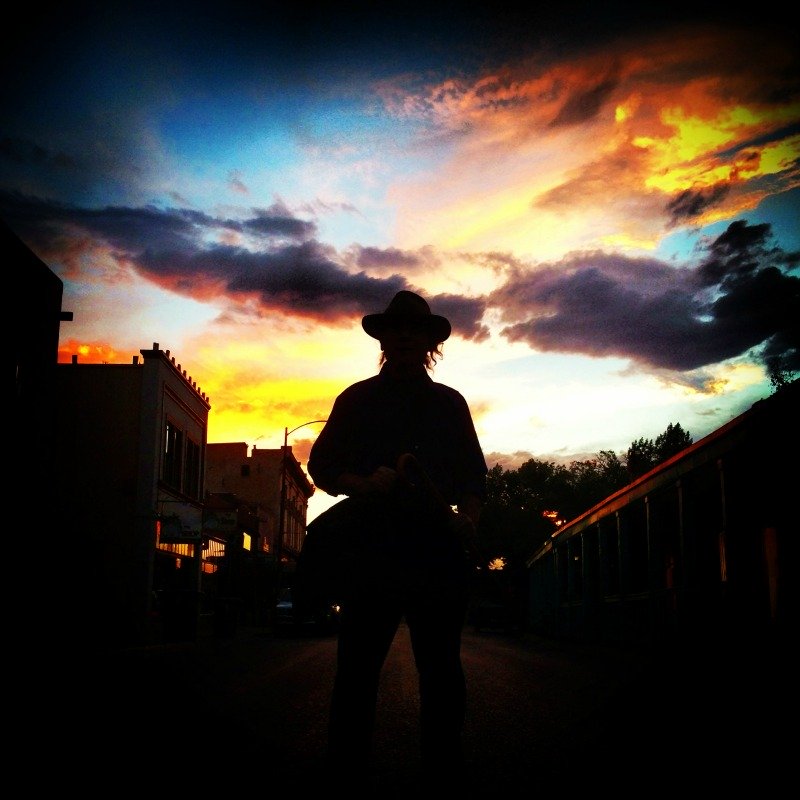 GHOST-SAFARI-SANTA-FE --- Private tours led b Allan Pacheco - 505-986-5002 --- ON YOUR TREL WE DO PASS BY SOME HAUNTED AREAS -- ON SOME OCCASIONS -- IN THE PAST -- ENERGIES HAVE BEEN DETECTED ON GHOSTOMETERS -- PHOTOGRAPHED OR  FELT --   It's a rare thing when contact is made -- but is has happened.  Below -- an area where ghosts gather (CENTURIES OF STORIES ) witches also invoke at this locale.  (A GHOSTMETER AT WORK)


GHOST-SAFARI-SANTA-FE ==== these TEXICANS =  below had a wonderful tour and they are flying the TEXAS INDEPENDENCE FLAG ----or teh LAMAO FLAG!   GIVE ME LIBERTY OR GIVE ME DEATH ---- MY KIND OF PEOPLE!        THEY WERE NOT AFRAID FOF ANYTHING ---- 505-986-5002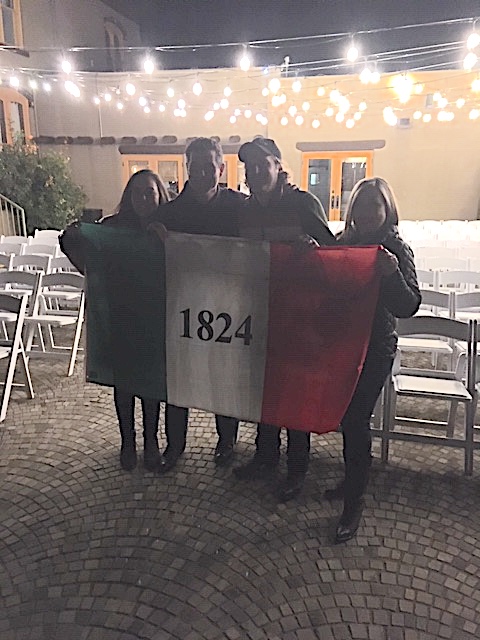 BELOW; ORB on white beam --- GHOST-SAFARI-SANTA-FE 505-986-5002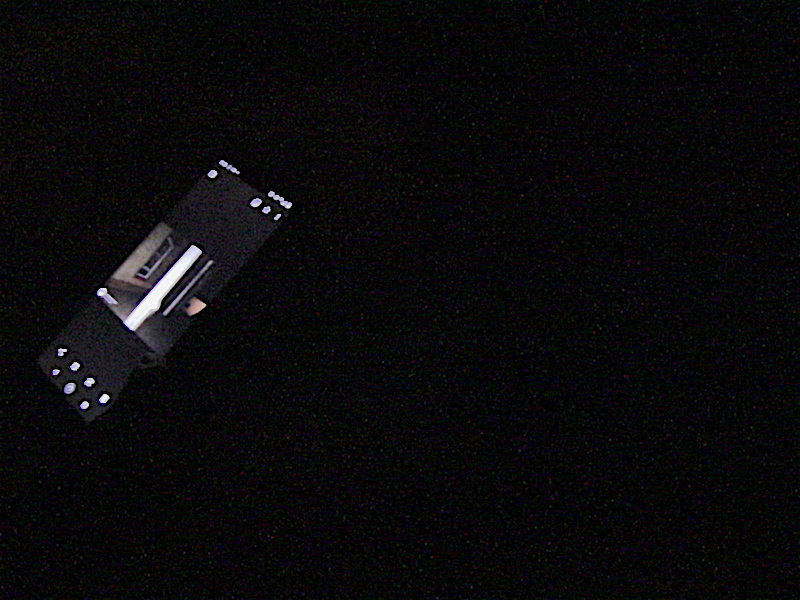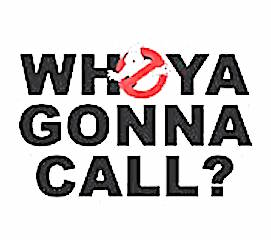 GHOST-SAFARI-SANTA-FE     /////505-986-5002 AL PACHECO  505-231-1336

GO FOR THE GUSTO --- TOUR WITH Allan Pacheco 505-986-5002. OR 505-231-1336 -- THE VINTAGE COMMERCIAL BELOW -- CAPTURES THE THEME OF A GHOST-SAFARI-SANTA-FE --- SPECIAL TYPE OF TOUR!
GHOST-SAFARI-SANTA-FE -- Different treks -- people bring different  gadgets --- an intriguing encounter below --- Ahead-- a million ghosts -- or directions for lost treasure -- a MILLION PIECES OF  EIGHT -- A MILLION DOLLARS --  -- A MILLION PESOS?  WE were on an old SPANISH-Conquistador-- haunted lane. 
BELOW--- ENERGY FROM DEVICE BEING DRAINED --- SKEPTICS WILL SAY -- ITS CAMERA MOVEMENT.  GHOST-SAFARI-SANTA-FE  --- ON SOME TOURS -- DEVICES HAVE BEEN DRAINED OF THEIR POWER, YET THEY WERE FULLY CHARGED AT TEH START OF THE SAFARI.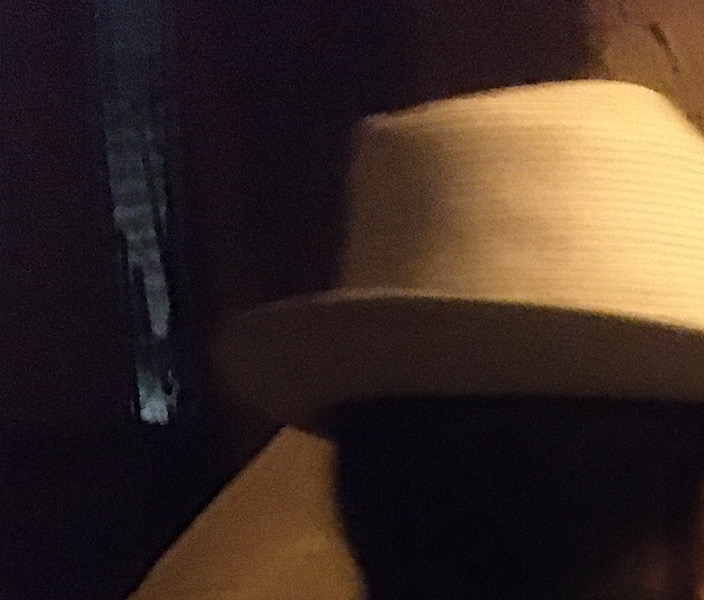 GHOST-SAFARI-SANTA-FE  -- Above and below -- unknonw--- a shadow chaser gadget -- but what caused this? SKEPTICS will claim it is a Trick of light --- SHADOW CHASERS --- will thing that it is energy from  parts unknown.  On tours -- sometimes cameras and gadgets have been knocked out-- drained of their  battery power.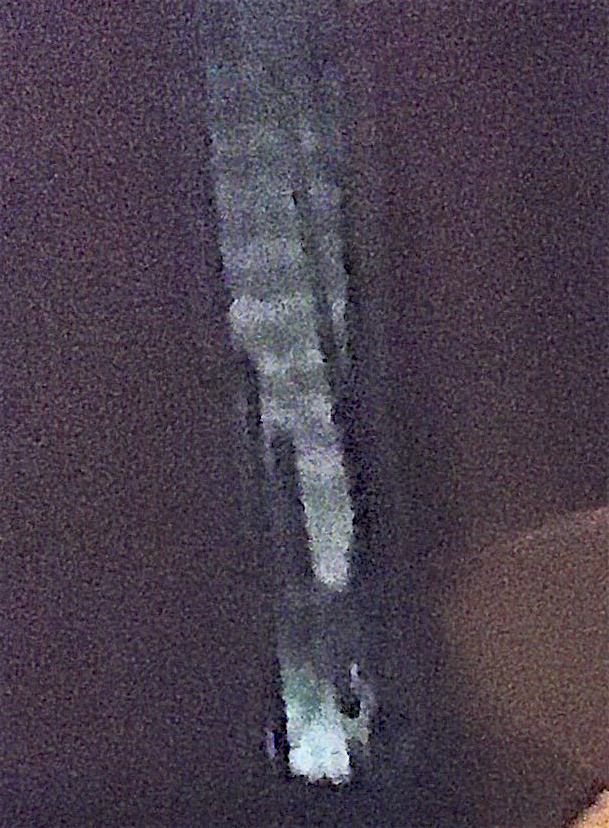 SANTA-FE-GHOST-SAFARI -- REVIEW  505-986-5002
 JUNE 7, 2021
Professionalism, Punctuality, Quality, Value
Allen was professional, charming, and had a deep knowledge of and passion for Santa Fe.
His tour was not full of silly stories, instead he presented a paranormal history that was science-based and nuanced and included an excellent cultural history of the area. Highly recommend!!
VICKY H.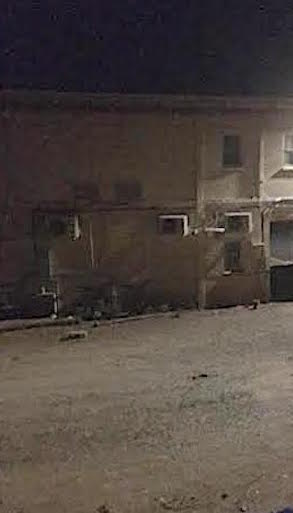 ABOVE:  Backside of the nicknamed (CREEPY HOTEL) -- The hotel is in the middle of an area where all kinds of  violence happened from pre-COlumbus days -- to modern times.  The area is loaded with energies --- baaaaad.  Years ago the Genreal manager of the CREEPY HOTEL went on one of ALLAN's tours -- he confirmed that the place --- was a hotspot for paranormal activity. - BELOW: ANOTHER SAFARI -- Different locale -- Upper left corner ---- is it a bounce of light -- or is it something macabre.  The building where this was shot with -- is loaded is attested to be filled with paranormal activity.  ON the bottom photo -- ALLAN always tries to be as skeptical  as he can be --- he will vouch for the building being haunted but on this photo -- he will go with a trick of light. However -- he could be wrong -- ALLAN does tend to downplay evidence -- that way when he claims something is paranormal -- as in photo -- experience -- gadget meter --- he has the CRED to back up his claim.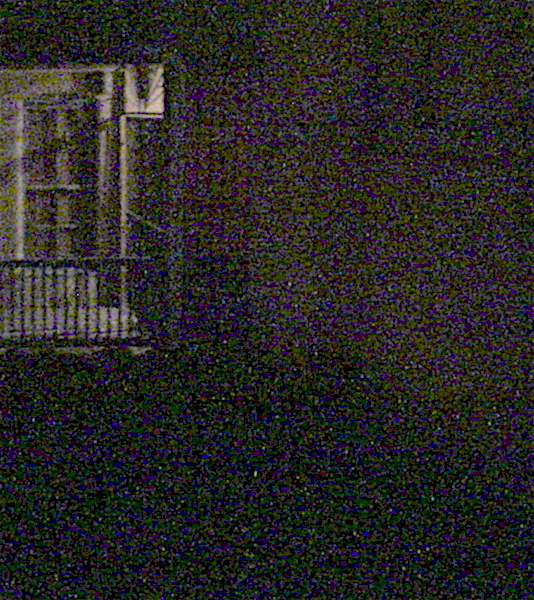 GHOST-SAFARI-SANTA-FE      Louis used some dowsing rods where meters in the past ---have said there is a lasting  gateway or hells doorway -- and on this tour -- at this X SPOT -- contact was made --- note his hands ---- they  lit up as he used the ghost rods- dowsing rods.  Yeah -- skeptics will say this is a trick of light  but after leaving  this area -- LOUIS was  attacked -- click at bottom of page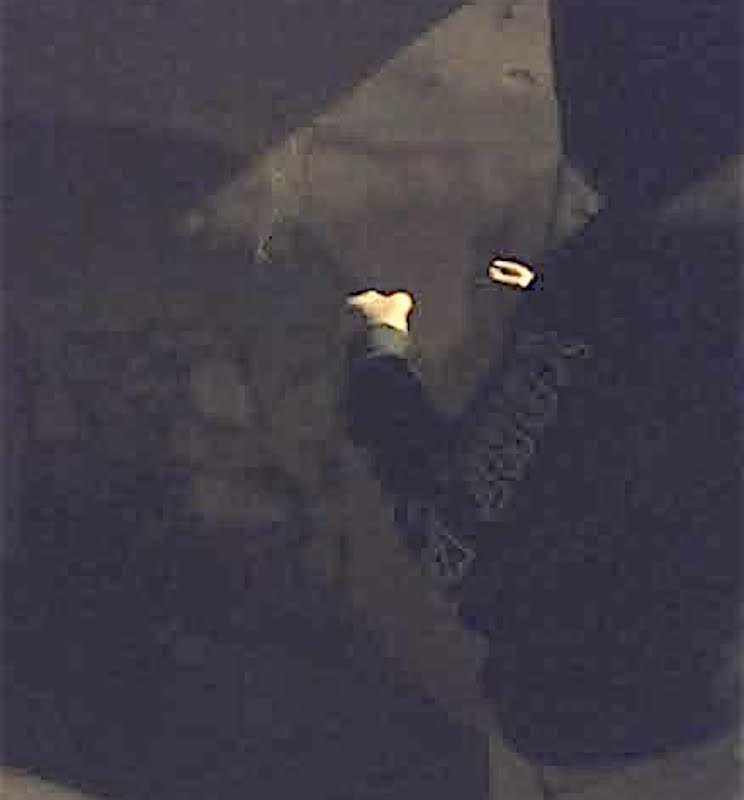 Below -- SONNY SMITH -- one of the best ghost hunters I have ever met up with while leading a SANTA FE-GHOST-SAFARI --- A very odd thing --- for such a young fellow to have such aptitude --(IT TAKES YEARS TO HONE ONE's FEEL FOR THE PARANORMAL)  but he did -- and does have a vibe for it.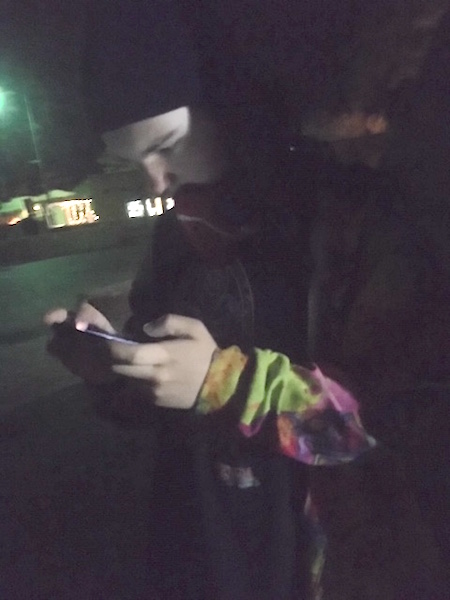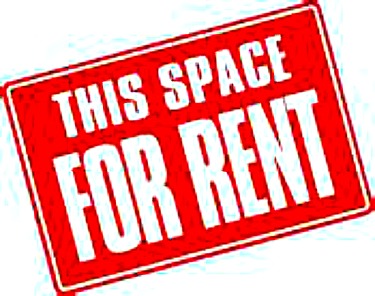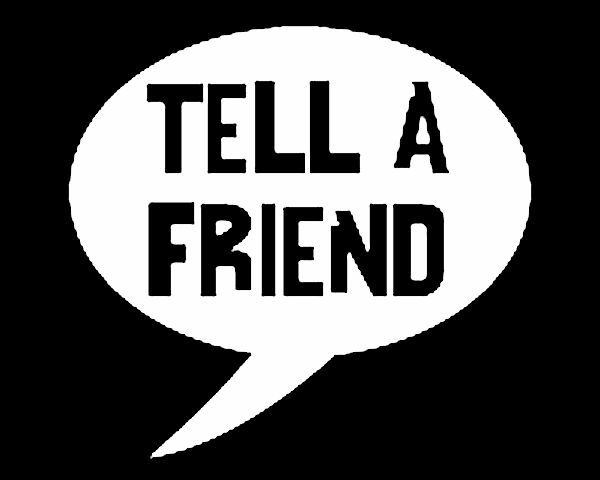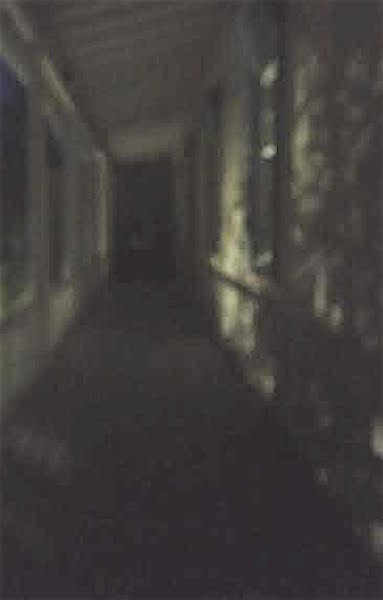 ABOVE-- HAUNTED BALCONY  TOUR  NIGTH === Below  -- something was sensed. PICTURE TAKEN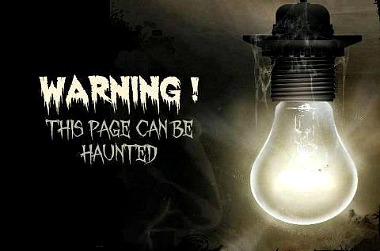 NOOOO!  OR FAMOUS LAST WORDS -- OR HOW ABOUT I DO NOT THINK SO.... THE FOLLOWING BELOW IS TRUE -- BECAUSE  A GHOST TOUR WITH Allan Pacheco -- is a safari ------- as a CARNICAL BARKER WOULD  CLAIM ------------ filled with interesting and unknown info --- it's fun --- and the trek has thrills  -- spills and chills...  505-986-5002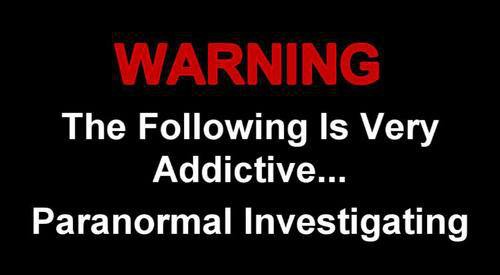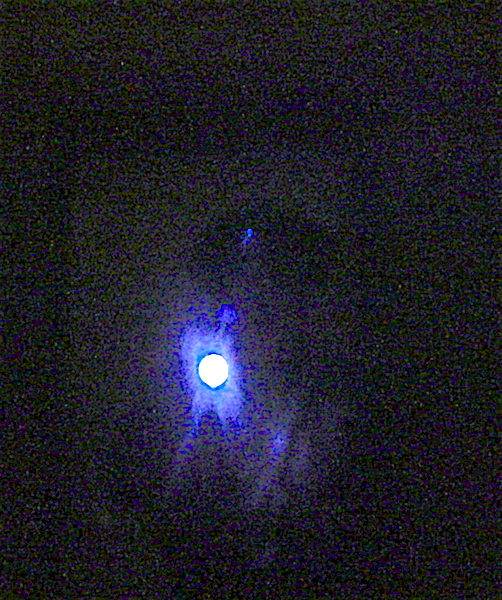 Allan Pacheco's GHOST TOURS -- 505-986-5002 or 505-231-1336 -- You get the light shined on the metaphysical ==== on your tour -- questions are encouraged.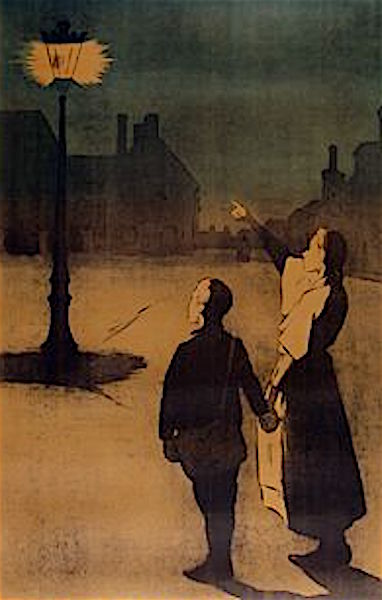 THE VIBE --- THE ENERGY --  ABOVE AND BELOW RIGHT -- AND I DO NOT KNOW WHAT -- BELOW LEFT --- THIS WAS AN AREA WHERE ALL KINDS OF PARANORMAL ACTIVITY HAS BEEN FELT AND REGISTERED ON DEVICES IN THE PAST. SO IS IT LEGIT -- OR TRICK OF LIGHT?