SANTA FE NEW MEXICO HISTORIC WALK; A HISTORY TOUR FOR THE AGES/ 505-986-5002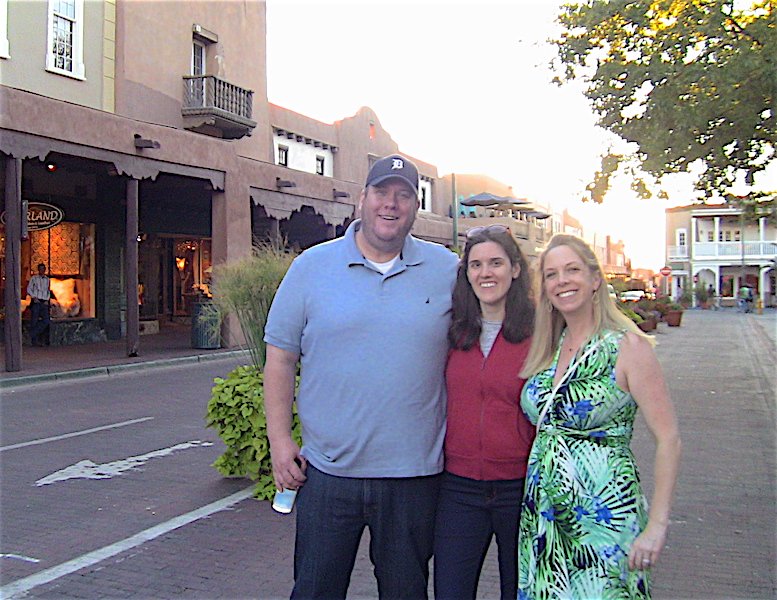 Old Route 66 used to run though the Royal City, on Allan's tours you get the interesting tidbits that the guide books & history books do not mention.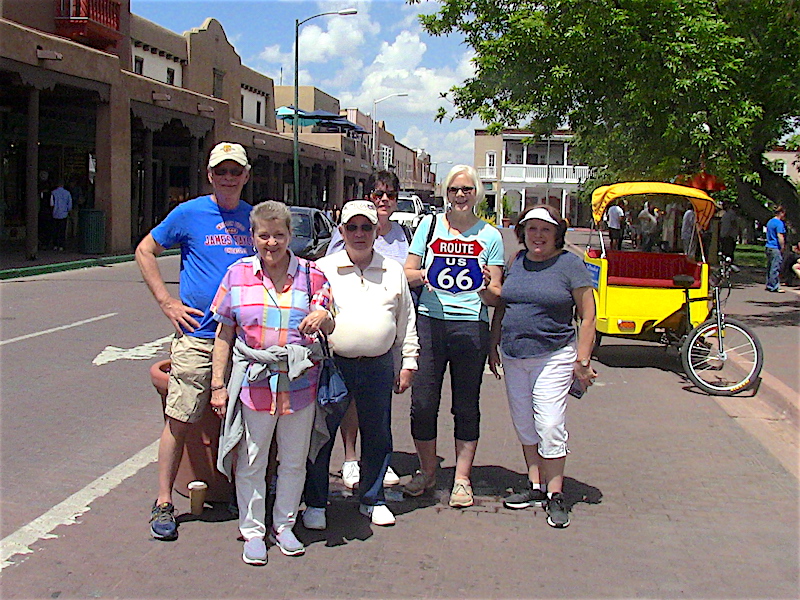 | | |
| --- | --- |
| 505 986 5002 | Santa Fe = landmarks & unique history, see it with Allan Pacheco.  His ancestors - European/ side were here at Santa Fe's founding -- CONQUISTADORS.  On the American Indian side, since time immemorial.  No propaganda on Al's tours, you get DA SKINNY!  |
ABOVE: Jen & Jean in front of the Oldest Church in the USA -- a historic and haunted place -- yes!  Below: Sicily & Debbie inside the Loretto Chapel.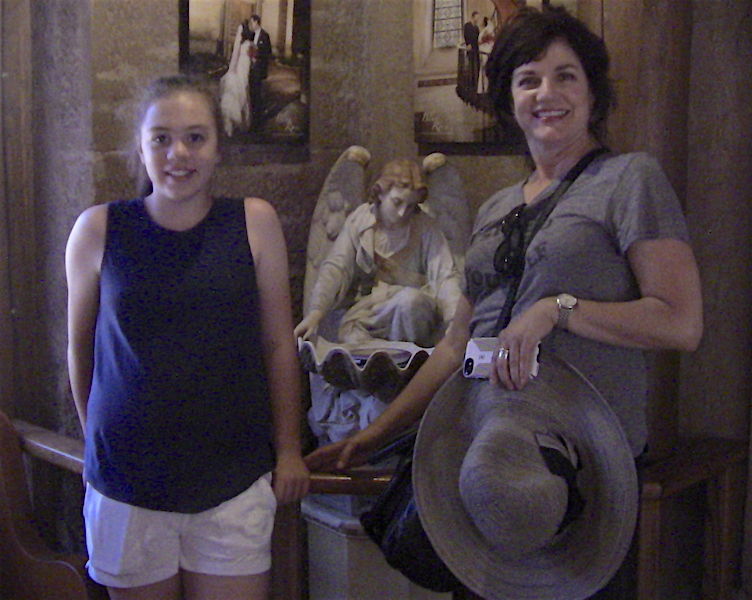 The ABOVE photo was taken on tour in the middle building, in the picture BELOW.  The LORETTO CHAPEL is where the snapshot was taken. . Sadly the two buildings that  flank the chapel in the picture BELOW  are no more.  WHAT HAPPENED TO THEM. In 1970, a mysterious fire burned them down. This tragedy happened once the property was sold from the Catholic Diocese to a private company. Previous to that fire, the property was deemed to be a national landmark so the buildings could not be torn down.  The property could only be developed for commercial use, if the buildings were kept pretty much as is. Then as AL PACHECO predicted,  a mysterious fire burned down the structures.  Some wagging tongues called the fire-- CAPITALISTIC LIGHTENING. The beautiful structures were gone, so  a hotel and parking lot could now be constructed upon the devastated lot.  Mysterious fires in old landmark building have been happening in SANTA FE,since teh WILD WEST days.  When these fires occur, the findings by way of the authorities is along the following lines.. The fire is a mystery? Perhaps a cigarette or faulty wiring caused teh inferno or maybe lightening hit the building, even though it was a cloudless day.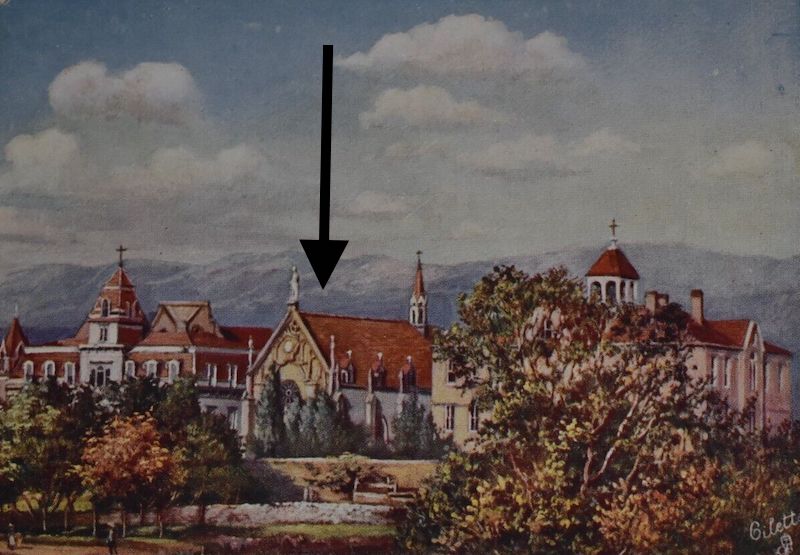 CALL AL PACHECO -- he will lead your safari --- Your tour  large or small is one for the ages!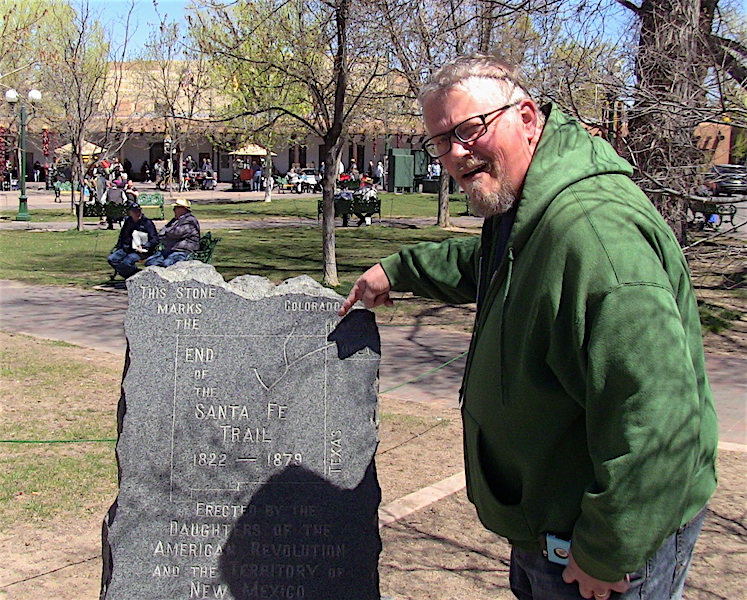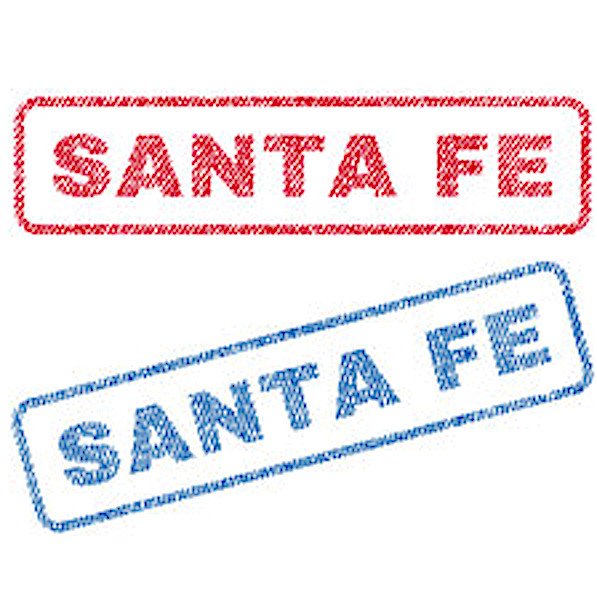 505-986-5002 or
               505-231-1336
BELOW:  A review of a tour guided by Al Pacheco,  505-986-5002 Schedule a safari, Santa Fe awaits!  
As first time visitors to Santa Fe we contacted Allan to be our guide for a personal history tour. Not only was he informative, Allan was very interesting and entertaining.
His tour included historic sites of Santa Fe, stories of old west justice as well as ties to the development of the atomic bomb during WWII. His tour brought history to life as he took us to many points of interest that we never would have been aware of on our own.
As first time visitors we were both very glad that we took Allan's tour. Even if you have been to Santa Fe before, I would highly recommend taking a tour with him as your guide as you might be surprised at discovering a side of Santa Fe you didn't know.
Thank you again for the wonderful experience!
Dave and Dee Derr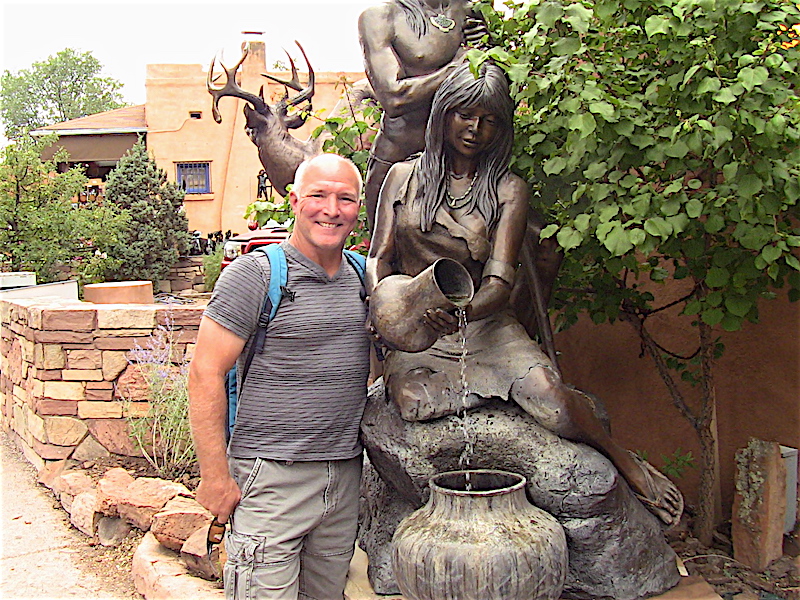 SANTA FE WATER!  Mile High, Nector of the Gods!
 Below! DA Philosophy & Da Sound + Da Look!  
| | |
| --- | --- |
| 505-986-5002 = TOUR | |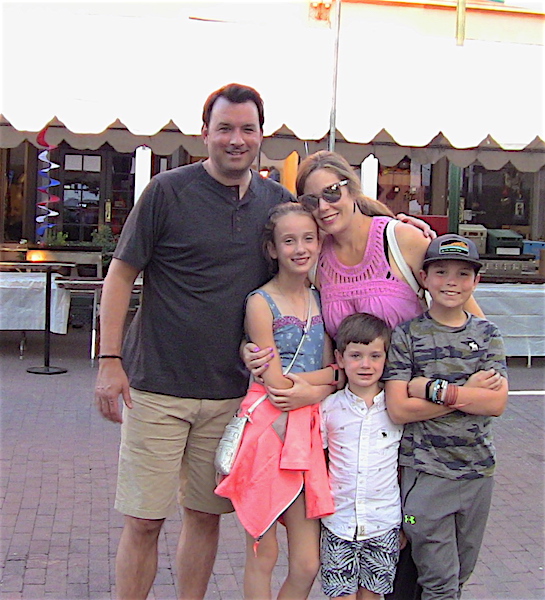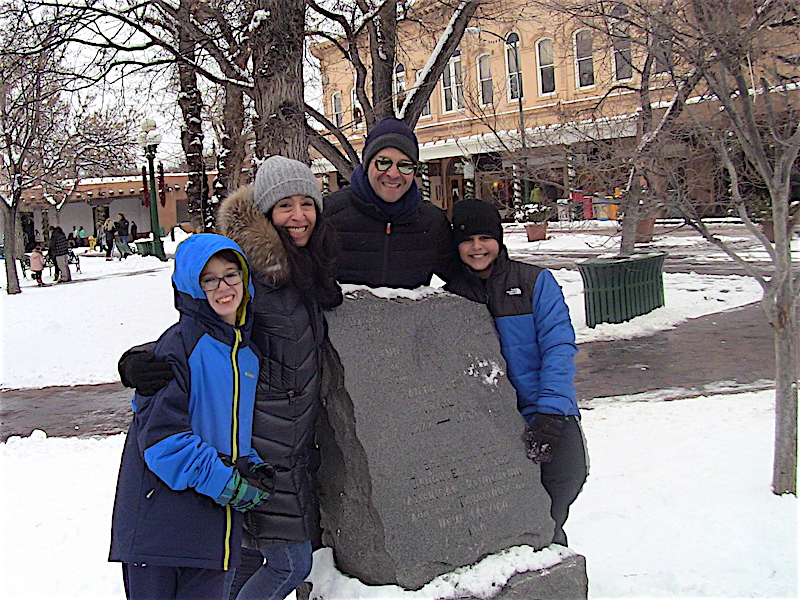 Your Historic Walk is interesting & fun, kind of like the following music below.  SANTA FE private HISTORY trek 
505-986-5002

| | |
| --- | --- |
| 505 986 5002 | Many people like to have a drink at the end of Allan's walking tours.  ASK AL PACHECO, WHERE YOU CAN GET SOME GOOD SUDS.  |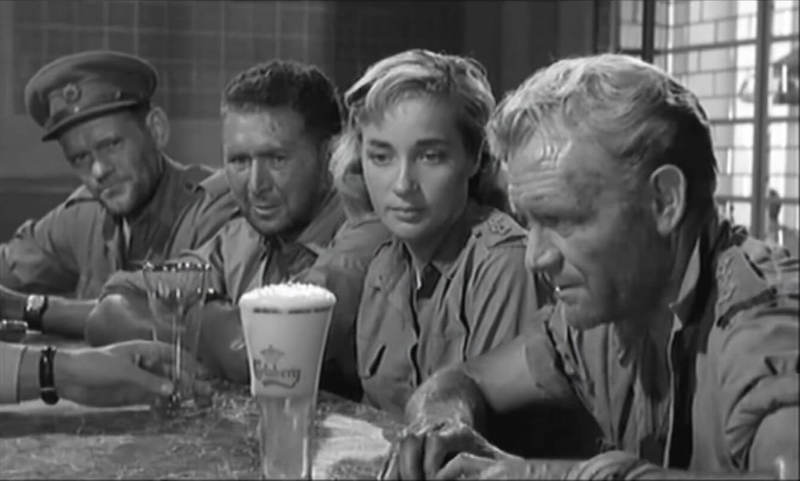 | | |
| --- | --- |
| At the end of your safari,  Allan PACHECO  can direct  YOU TO AN  --- ICE COLD IN SANTA FE! | |

505-986-5002/ 505-231-1336 santafewriter@me.com