LAST-MINUTE-SANTA-FE-TOURS-GUIDED-TOUR


Last Minute Tours -- SANTA  FE -- GHOST or HISTORY = 505-986-5002 or 505-231-1336   Call AL PACECHO ---- He May Have an Open Slot --- for your PRIVATE--SANTA FE GUIDED TOUR.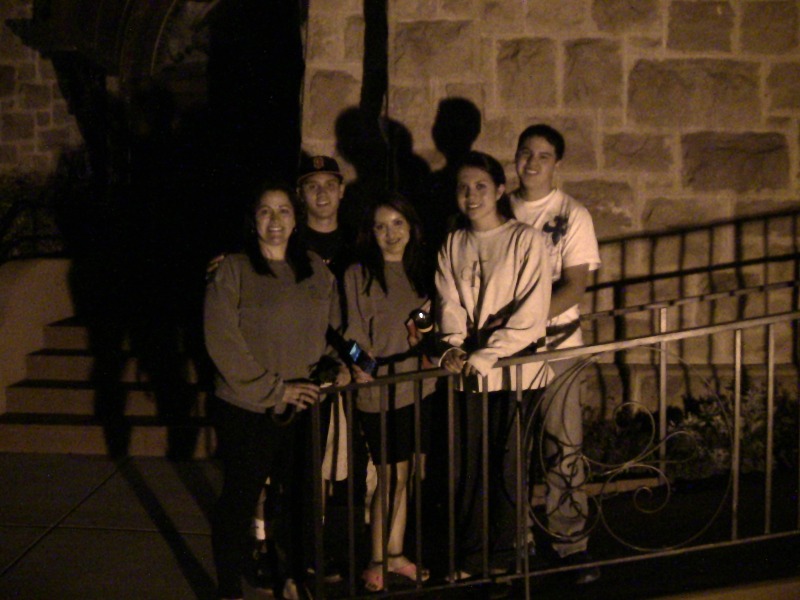 LAST-MINUTE-SANTA-FE-TOURS-GUIDED-TOUR
PARANORMAL TOUR --- PRIVATE SAFARI!
BELOW: TOUR GUIDE AL PACHECO 505 986 5002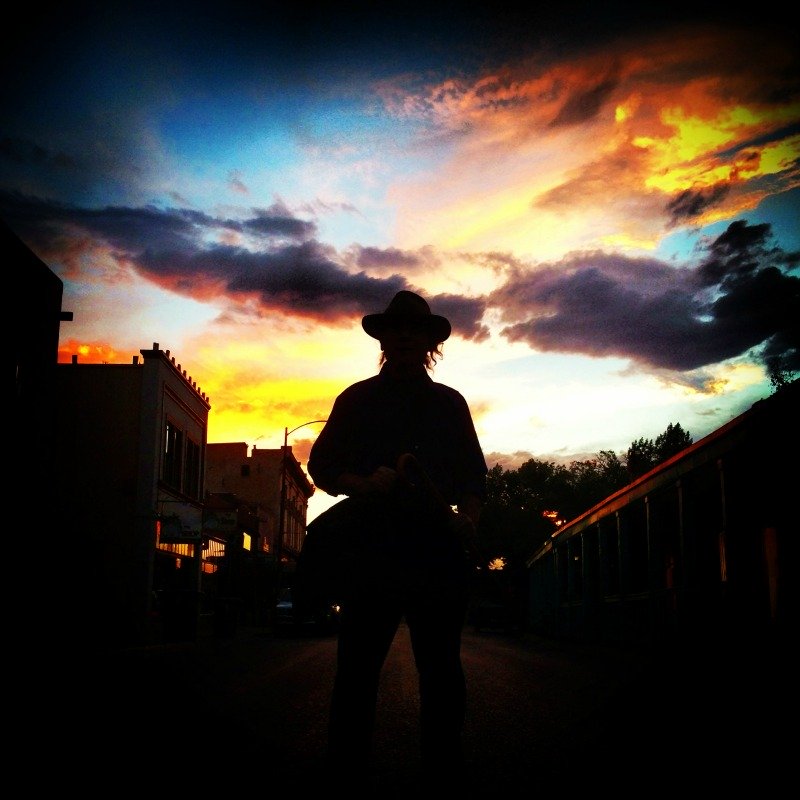 LAST-MINUTE-SANTA-FE-TOURS-GUIDED-TOUR
Your private safari is done at a comfortable pace,  on your tour questions are encouraged.  Tour guide ALLAN PACHECO tries to tack the tour towards your interests. 
GHOSTS --- HAUNTINGS -- UFOS -- THE MISSING -- CONSPIRACY --- LA LLORONA -- are some of the topics covered, on your safari.  Your tour goes down haunted lanes, streets, in the old town. At some locations in the past the tour group has encountered ghostly all type of ghostly activity. People have seen shades, photographed globulars, and have been pushed.  Likewise, ghost gadgets at times have pegged out with the phantom energy that has surrounded the tour group.  What happened to that force? It came and went, but it did make its presence known.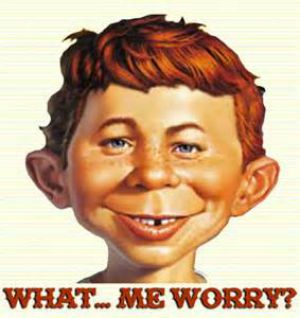 LAST-MINUTE-SANTA-FE-TOURS-GUIDED-TOUR

  led by author, historian, paranormal investigator, metaphysician = Allan Pacheco... History or Ghost -- private --- Guided Santa Fe tour 505-986-5002 or 505-231-1336   


BELOW = GHOST TOUR PROMO 

505-986-5002                    
 or             505-231-1336
LAST-MINUTE-SANTA-FE-TOURS-GUIDED-TOUR

HISTORY TOUR SANTA FE -- BELOW --- THIS IS NOT A P.C. / POLITICALLY CORRECT JAUNT. YOU GET THE INTERESTING & BEYOND BELIEF FACTS OF THE CAPITAL CITY's REMARKABLE LINEAGE.
Winter or summer -- History comes alive on Al Pacheco's tours 505 986 5002 / Remember SANTA FE is a mile high in elevation --- so Winter and Fall -- bundle up --- it gets cold in the Royal City.
Below a summer tour inside the LA POSADA. A first rat resort that was built atop the old Abraham Staab manner. The main building where the below picture was taken is  Abraham's old mansion.  Who was Abraham,  I say teh AL CAPONE of the New Mexico Territory, other can say he was the Meyer Lansky of Wild West Santa Fe.  This building the la Posada is exquisite. Note the rich wooden hallways. Even though this building is haunted, by no way is it creepy. The LA POSADA is the TAJ MAHAL of Santa Fe. 
BELOW LEFT: From the Great White North  -- 2 Canadians who toured with Allan.  BELOW RIGHT: TWO GEORGIANS In front of the HAUNTED DRURY HOTEL  /WHICH USED TO BE A HOSPITAL, ST. VINCENT'S. 
| | |
| --- | --- |
| Schedule a Santa Fe private safari with Allan 505 986 5002 or 505 231 1336 ---- The best damm tour in town. | The above 2023 photo was taken a little below the ARROW, in the circa 1970 photo; BOTTOM SNAPSHOT. The ABOVE - pillars & wall were put up in 2013.  |
LAST-MINUTE-SANTA-FE-TOURS-GUIDED-TOUR

NO TICKET NEEDED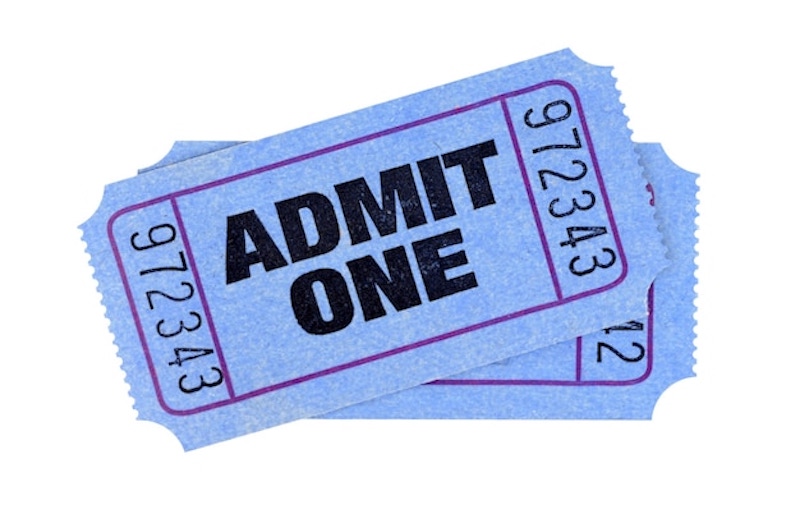 AL PACHECO = day or night ghost tour; need a last minute --- paranormal tour CALL THE CHOSTORIAN / 505-986-5002  or 505-231-1336 ----- private --- guided tour.

A PICTURE IS WOTH A THOUSAND WORDS --- PEOPLE WHO TOOK A GUIDED TOUR WITH AL PACHECO -- CALL 505-986-5002 or 505-231-1336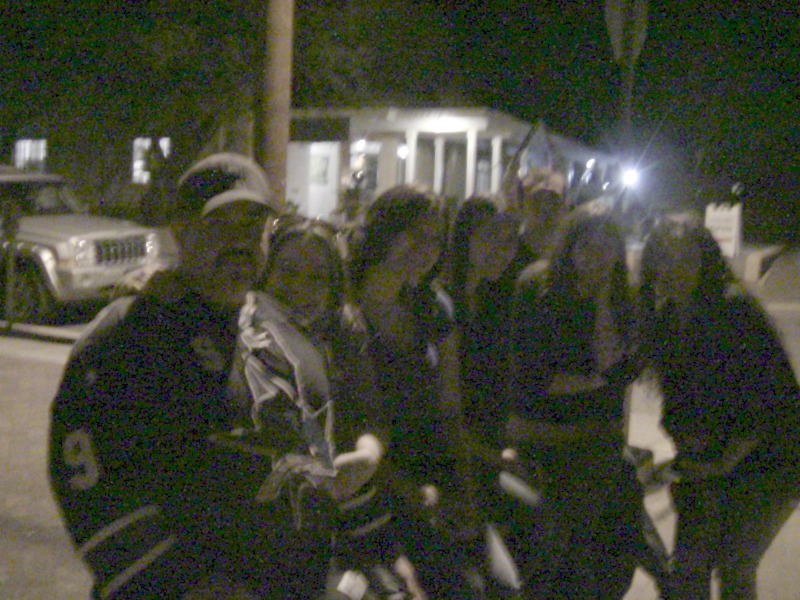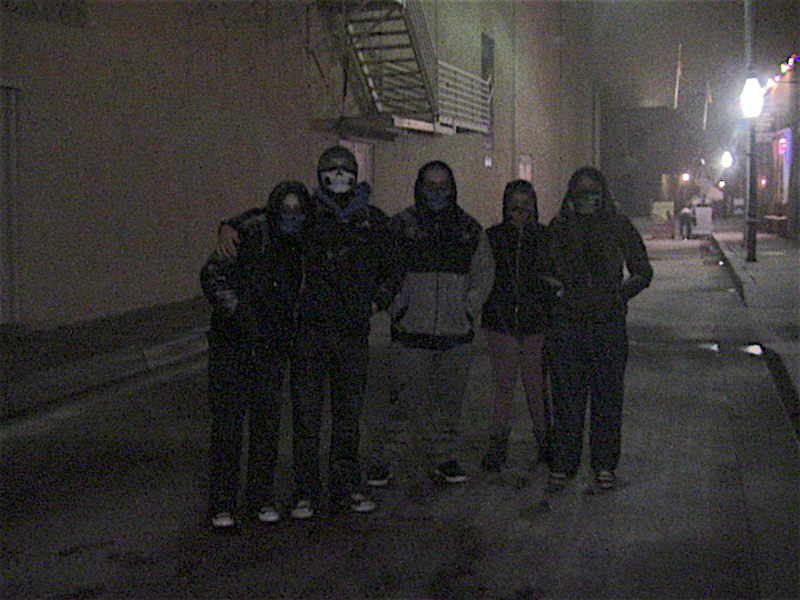 On your ghost tour or paranormal trek bring your ghostometers,  & gadgets, you never can tell what you may bump into in haunted Santa Fe.
Above and below different  shadow chaser gadgets.  On your tour, bring your questions. This is your private tour, you can ask as many questions as you want. Be it Ghosts, Hauntings, UFOS, History, Conspiracy, La Llorona, etc.  Your tour guide Allan Pacheco in certain worlds is considered an expert on the metaphysical.  He is not an arm chair expert, he is a hands on investigator. AL, has been featured on countless  paranormal radio shows, metaphysical podcasts, documentaries, etc. He is also an author of a zillion articles and books.  If you want the skinny truth on a certain topic, let Allan know, and he will give you the truth, even if it means popping some  paranormal propaganda balloons.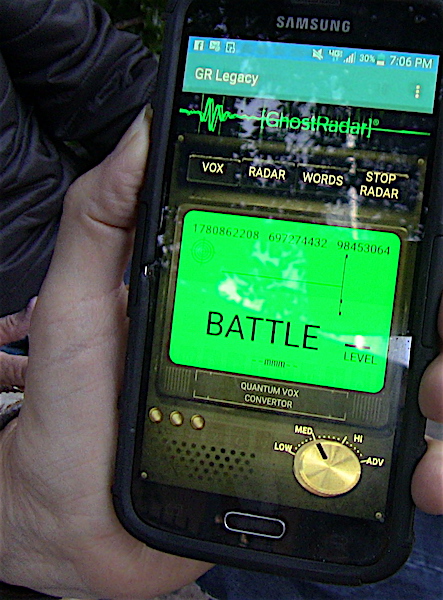 | | |
| --- | --- |
| If you are cut from the same piece of cloth as "Jack Burton" -- check out where  at times = there is / BIG TROUBLE in LITTLE SANTA FE/ 505-986-5002  Bring ghostometers! | |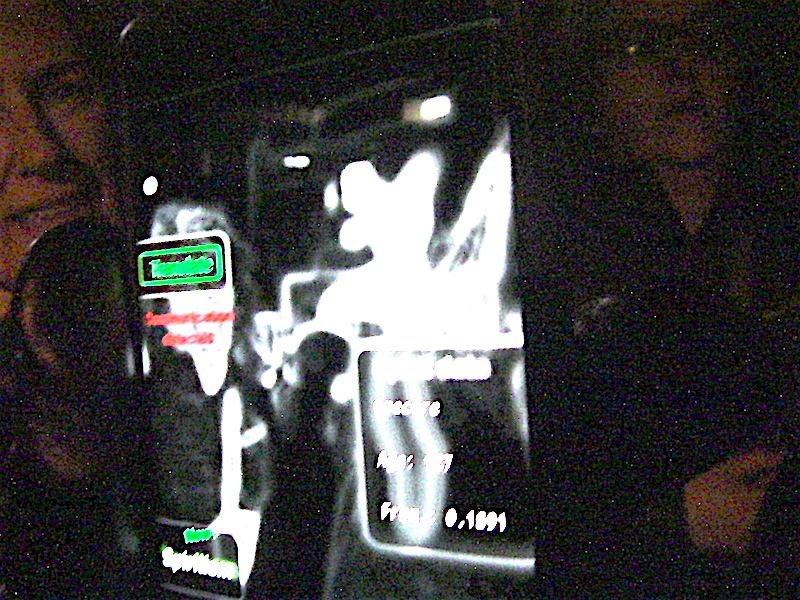 It does not matter what brand, how expensive or inexpensive your ghost hunter gadget is, if you got one, bring it.  Sometimes, nothing happens on a tour and other times, the paranormal is encountered.  IF you got a ghost ap on your iPhone -- bring it. Same applies for  -- Ghost Box --- Trifled --- Temperature Gauge -- Night Vision --- Thermal Vision --- Pendulum --- Phantom Rods --- Ovilus ----- Ghost O Meter ---  K2 = BRING EM!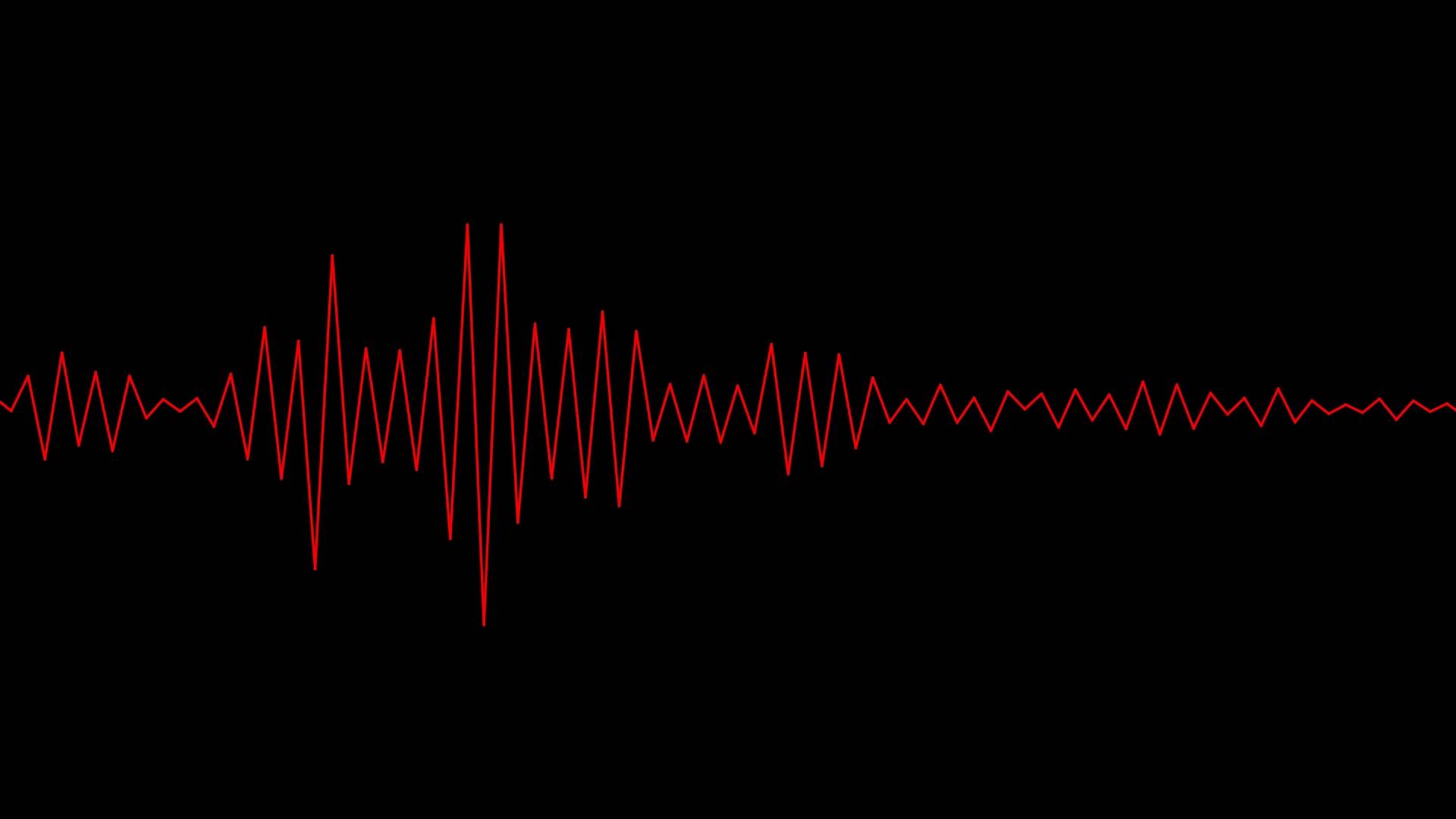 LAST-MINUTE-SANTA-FE- TOURS-GUIDED TOUR
Below: The Oldest House, !The lady below takes photos and checks her ghostmeter.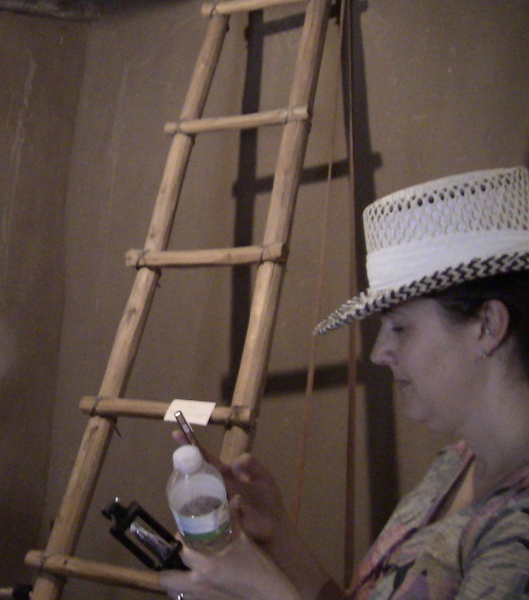 ABOVE -- OLDEST HOUSE CIRCA 2015, below circa 1980.
LAST-MINUTE-SANTA-FE-TOURS-GUIDED-TOUR     above -- OLDEST HOUSE winter tour, below inside the haunted building around sunset -- winter safari.