THE NAKED CITY TOUR GUIDE ALLAN PACHECO BRINGS TO LIFE--SANTA FE---NOIR-PARANORMAL-CRIME-HUMOR-&-LIES 505-986-5002 / 505-231-1336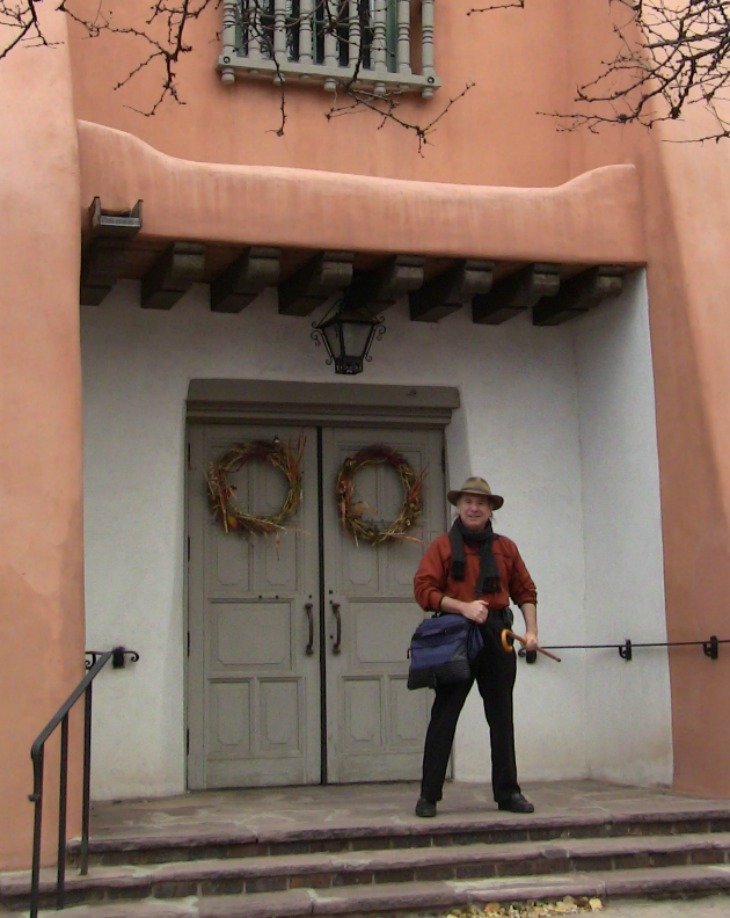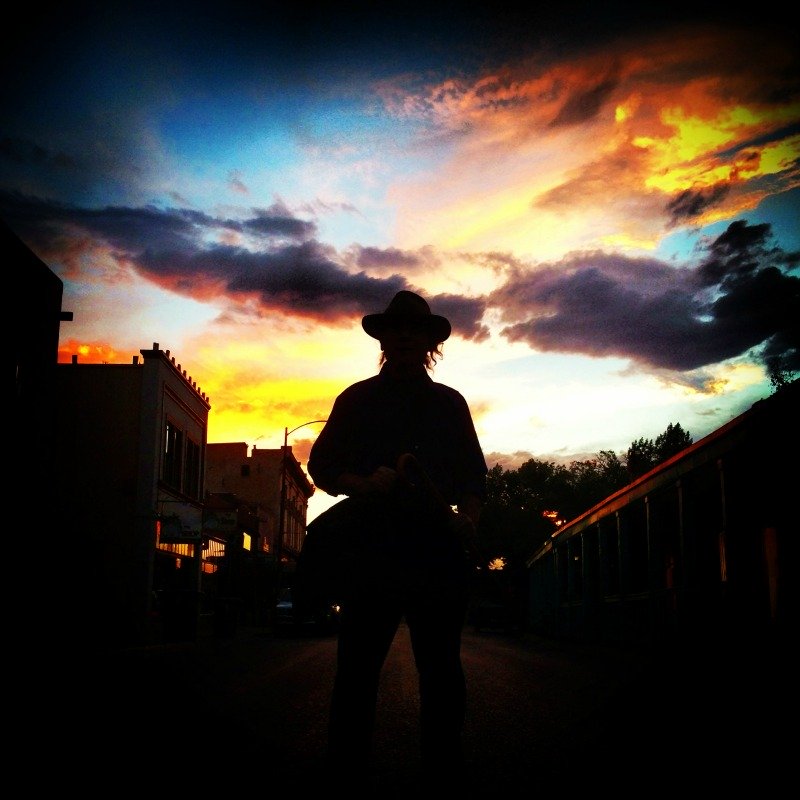 ---
THERE ARE 8 MILLION STORIES IN THE NAKED CITY, HERE IS ONE OF THEM! SCHEDULE A TOUR, SEE WHERE OLD-TOWN MAYHEM & HAUNTINGS HAPPENED! 505-986-5002///505-231-1336
THE BLACK DAHLIA MURDER----SANTA FE'S VERSION

THE LOST GRAVEYARD
Close to the SANTA FE TRAIL was a forgotten, lost graveyard, only in the past few years has the cemetery been reclaimed. When it was a neglected acreage, trees, shrubs, crowded over its headstones and crosses. The place was haunted. Years ago one of the best psychics there is, BORIQUA, who is now retired and lives in the Caribbean went with me on a investigation, the energy or ghost or phantoms at this graveyard fried my cameras--- ZAP! Whatever was there, did not like us. FURTHERMORE- a mythical shadow like animal, (GHOST DOG)-has been seen gliding through the area. A DOCUMENTARY will soon be available that chronicles the graveyard's INVESTIGATION.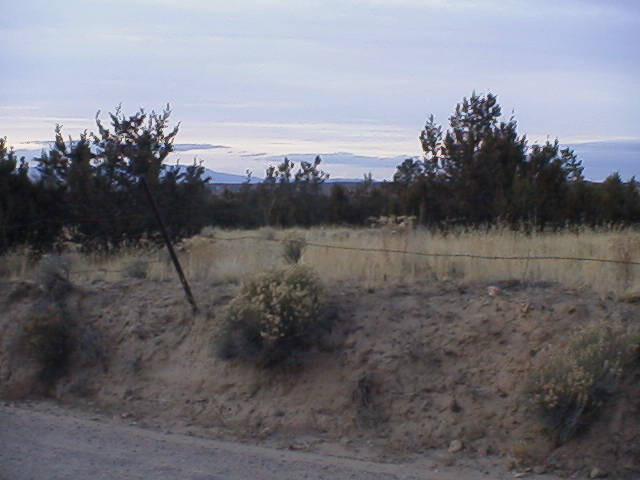 ---
IF THESE PHOTOS INTRIGUE YOU, GO ON ONE OF MY TOURS --BUY MY BOOKS OR DOCUMENTARY- THEY ARE FILLED WITH PULP AND PARANORMAL YARNS.
---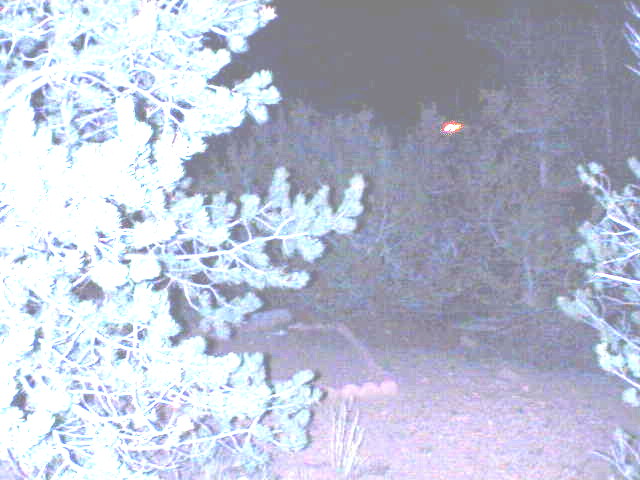 Another night at the LOST GRAVEYARD, with a new camera. What is that, a strange orb-burst of energy. Notice at how it is on the near side of the trees. At first I thought was it a light from far away; from the other side of trees. No it is on the near side of trees. This area has some semi kept up graves, even though they are over grown by trees and shrubs.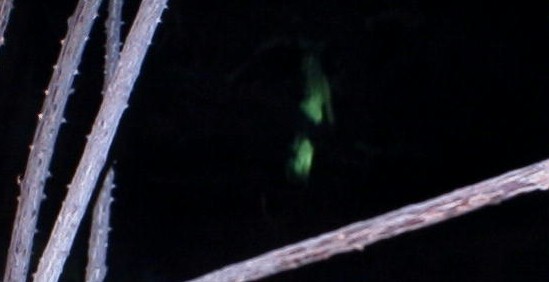 No idea? Two green lights.

Another night at the lost graveyard, ages ago. Numerous orbs, some ghostly, some solid. The shot was lit up, and I was surprised what came out. No explanation, is it doctored? No. Is it night camera insect phenomena or is it ecto-plasmic energy? The place did have the vibes.
---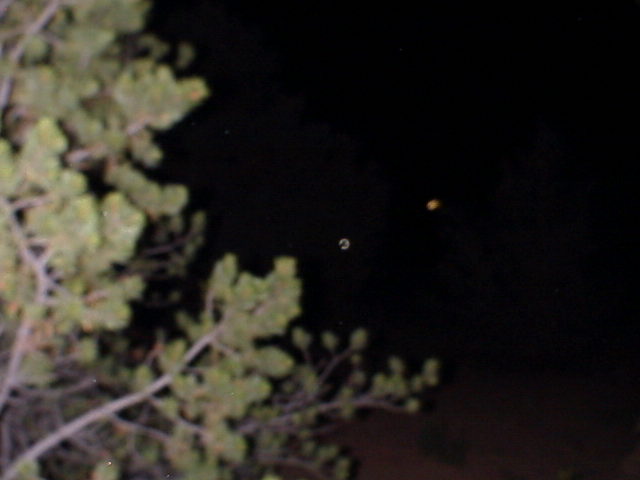 The above and left photos are of I do not know what, orbs, natural reflections? One is night light, the other is lit up.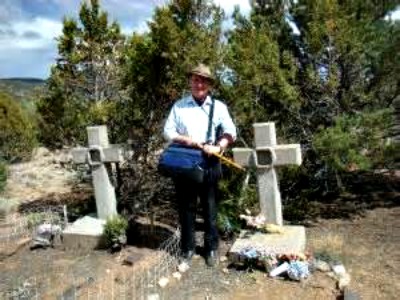 AN OLD PHOTO-- ON A EXPEDITION WITH FAMED RESEARCHER ROSEMARY ELLEN GUILEY-- WHO HAPPENS TO BE A FANTASTIC PARANORMAL RESEARCHER. THERE WAS STRANGE ENERGY THAT DAY AT THE LOST GRAVEYARD. SOME PEOPLE SAY THEY SEE SOMETHING ODD IN THE TREE BEYOND THE GRAVESTONE. IS IT NORMAL SHADOW AND LIGHT INTERACTION OR SOMETHING ELSE?
---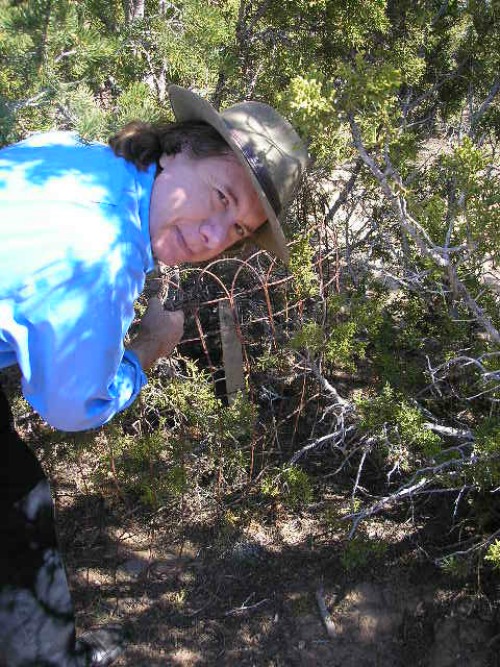 FINDING ANOTHER LOST GRAVE UNDER A TREE. WHEN THIS PLOT WAS CONSTRUCTED THIS TREE DID NOT EXIST.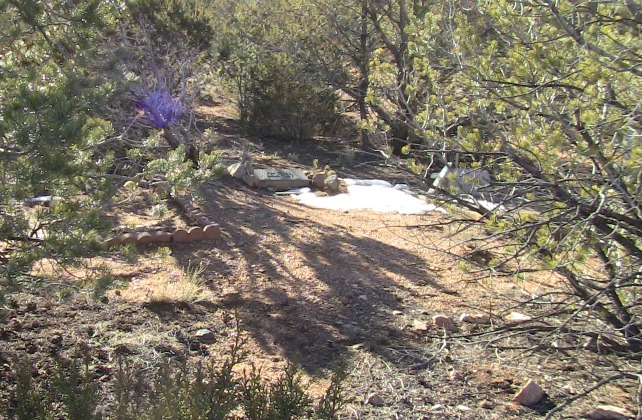 ANOTHER SERIES OF MARKERS IN THE (HAUNTED) LOST GRAVEYARD
---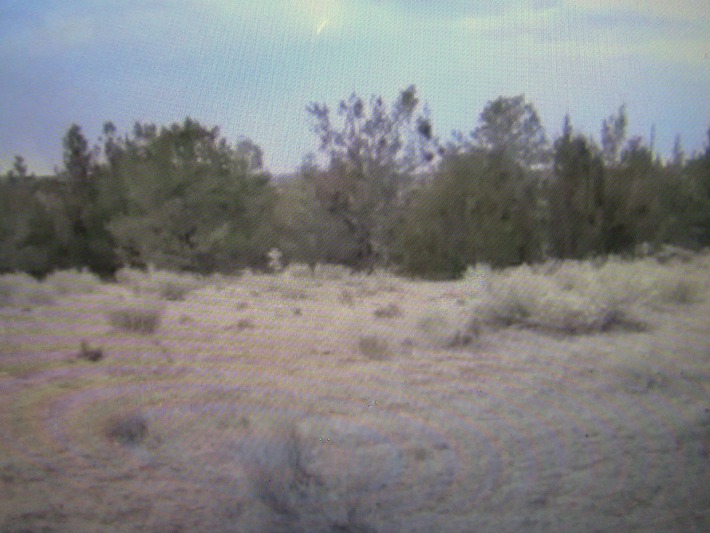 YOU CAN SEE A GRAVESTONE IN THE STAND OF TREES IF YOU LOOK CLOSELY. BUT MORE PEOPLE ARE INTERESTED IN THE WHITE SMALL LINE IN THE SKY, THE WEIRD BEARDS THINK THAT CLOUD LINE IS NOT NOT PART OF THE SLIGHT OVERCAST, BUT IT HAS TO DO WITH GHOSTLY ENERGY AT THE HAUNTED CEMETERY. I AM SKEPTICAL ABOUT THEIR CONCLUSION, HOWEVER IT IS IS AN INTERESTING PHOTO AND A ODD CLOUD LIKE WISP OR LINE.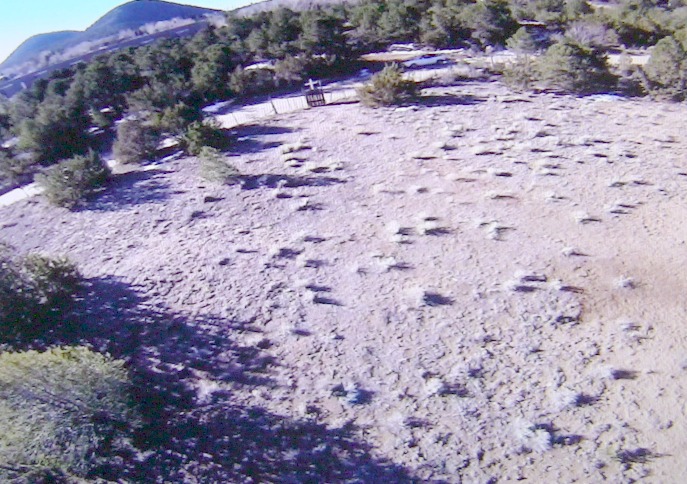 BIRDS EYE VIEW OF THE LOST GRAVEYARD.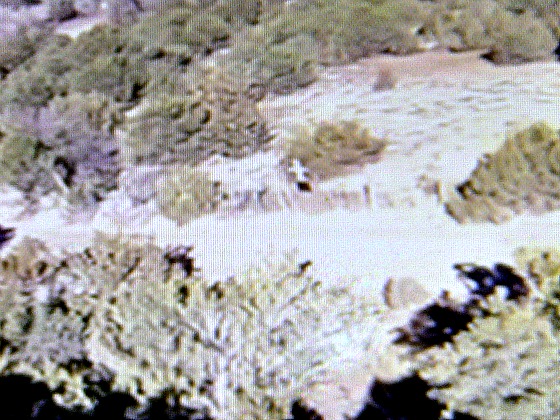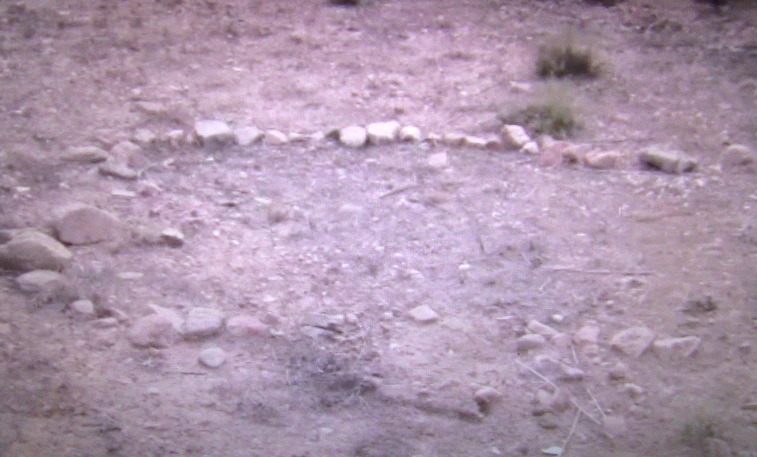 ---
A GRAVE NEAR THE ROAD.

Two photos next to each other-for comparison-computer slide show, but the Weird Beards claim they can see things in the trees, I think it is natural shadows, but it is rather a odd photo for a haunted area.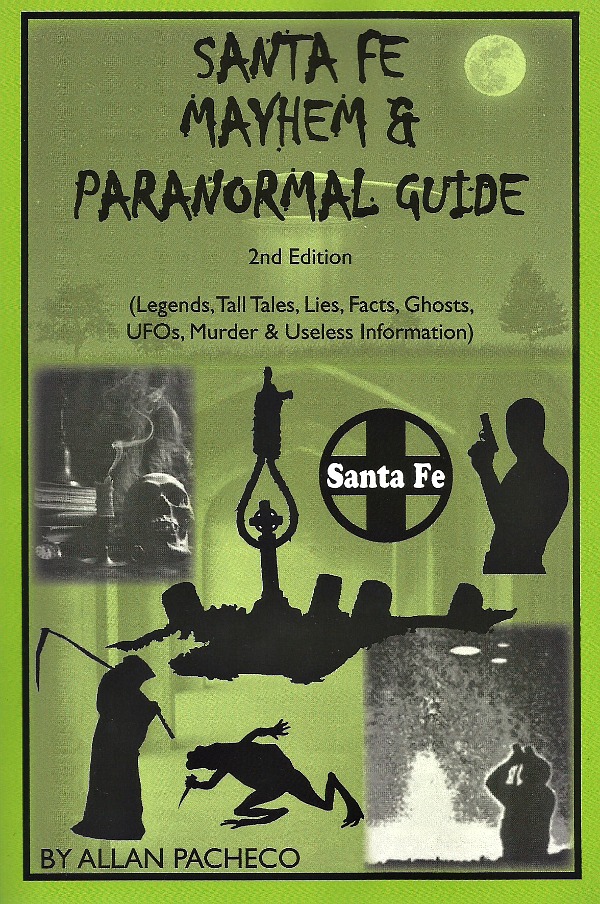 -------- CLICK ON BOOK COVER TO ORDER--- $19.95--- A INTERESTING READ!!!!!
SPIRIT WALK PAGE- OLDEST HOUSE--CLICK HERE
ANOTHER --LOST GRAVEYARD/CHAPEL-- NOT THE ORIGINAL LOST GRAVEYARD....PEOPLE SAY THAT THEY CAN SEE A GHOST IN THIS PICTURE-- IS IT SHADOW? HAVE A MAYBE-GHOSTLY--PHOTO ---SEND IT TO ME… SO I WENT OUT TO INVESTIGATE THIS AREA WHERE THIS PHOTO WAS TAKEN. BELOW IS MY PHOTO FROM MY INVESTIGATION.
---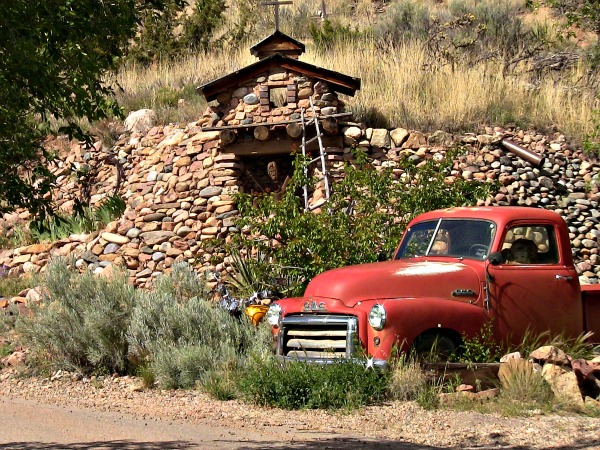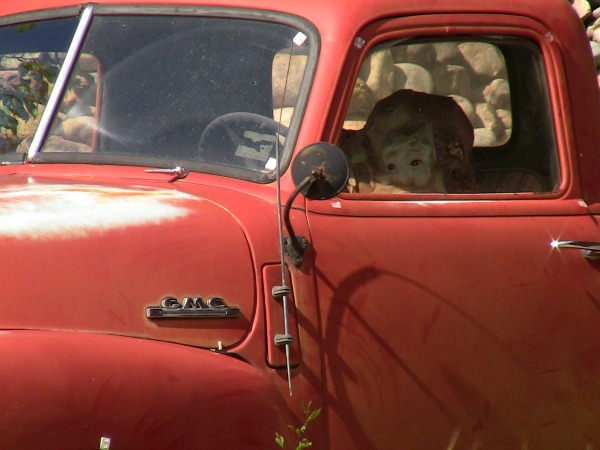 THERE IS A WOODEN SANTO IN THE STONE BUILDING---IN THE OLD TRUCK IS A DWARF MANNEQUIN RATHER LIKE SOMETHING OUT OF "SNOW WHITE AND THE 7 DWARVES". NO GHOSTS-- JUST OBJECTS.
---
AVAILABLE NOW----DVD DOCUMENTARY ON --THE LOST GRAVEYARD!!!"THE HAUNTED GRAVEYARD"---ALLAN & CO. INVESTIGATE AND THE UNEXPECTED HAPPENS! BOO!!!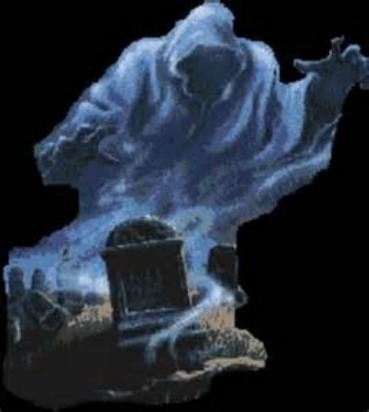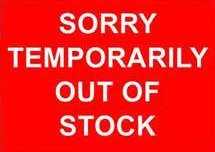 ORDER HERE--$10 FOR "THE HAUNTED GRAVEYARD" DVD--- INCLUDES USA POSTAGE
---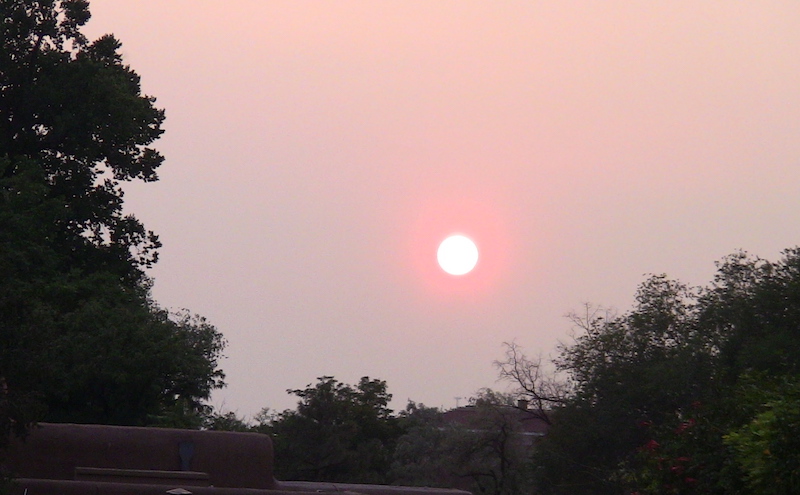 NIGHT - DAY - WINTER - SUMMER- TOURS = 505-986-5002 or 505-231-1336 //// BRING YOUR GHOSTOMETERS & CAMERAS -- MOST PHOTOS OF THE PARANORMAL ARE TRICKS OF LIGHT --DUST OR WATER PARTICLE ---- BUT SOMETIMES AND ITS RARE ----A PERSON GETS A SNAPSHOT OF ????

BOOKS PARANORMAL---GHOSTS- UFOS--CONSPIRACY
YOUR TOUR GOES WHERE HISTORY WAS MADE & WHERE THE PARANORMAL RESIDES.....SCHEDULE A TREK........ALLAN IS YOUR MAIN MAN-----DOCU HISTORIAN-----RADIO GUEST-----505-986-5002 = PRIVATE PARANORMAL OR HISTORY TOUR = 505-231-1336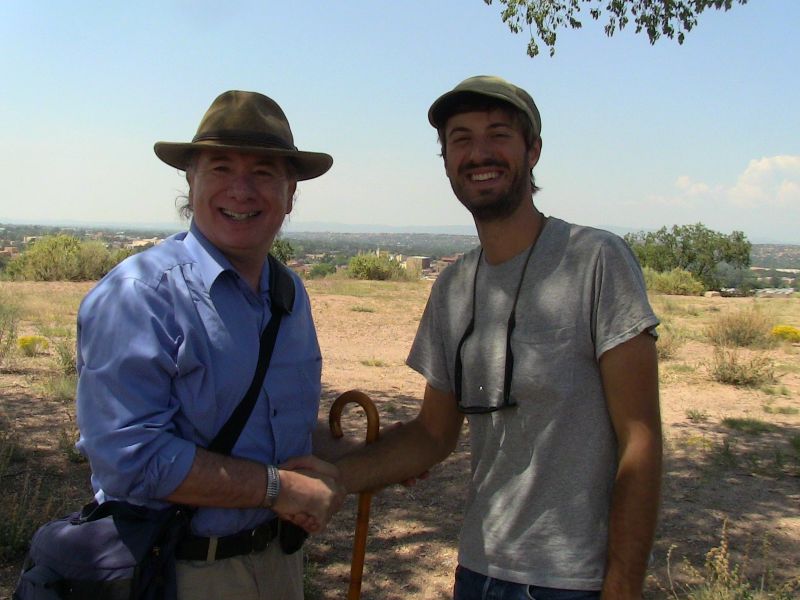 YOUR GUIDE--ALLAN------ THE BEST DAMN TOURS & MEDIA PERSONALITY IN TOWN!!!!
BILLY THE KID--SANTA FE'S UNKNOWN SON---CLICK HERE---"THE OUTLAW".............
---
CLICK HERE----UFO--FOO FIGHTERS---(UFO INVASION) BIZZZZARO PARANORMAL--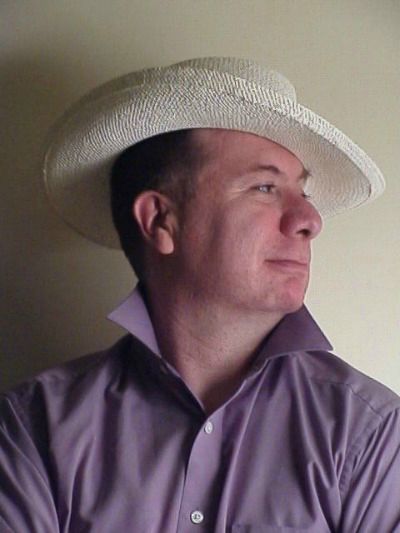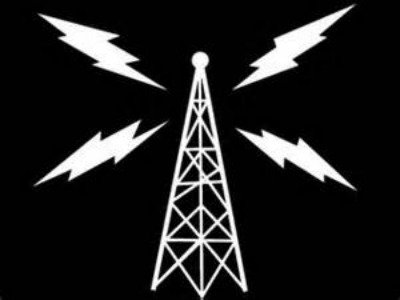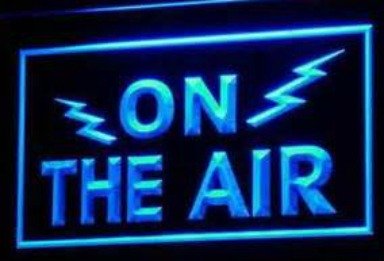 SOME OF THE SHOWS ALLAN HAS BEEN ON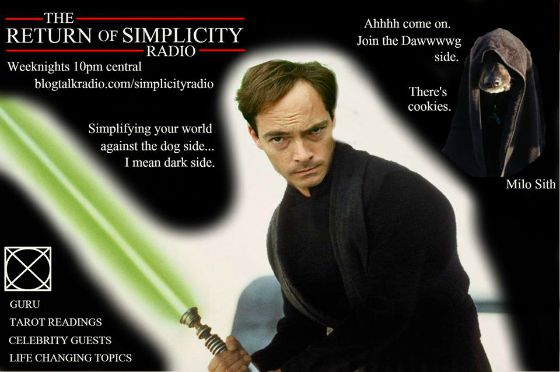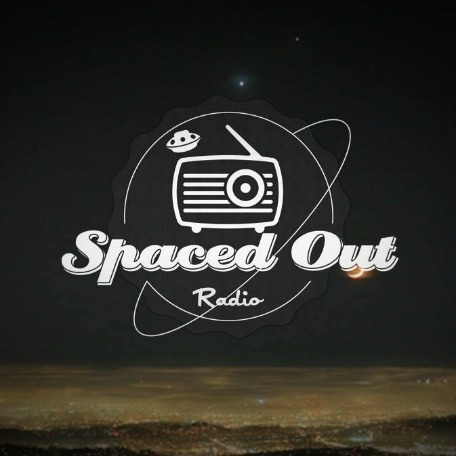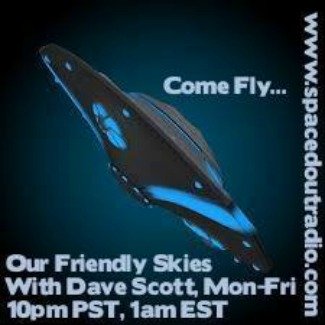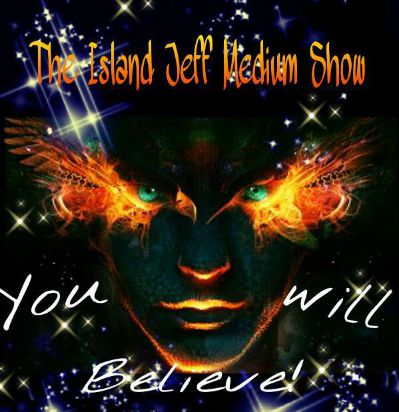 TOPICS = GHOSTS ---- UFOS ----- CONSPIRACIES ------ VANISHINGS ------ MYSTERIES -------- MACABRE --------- TALES FROM ALLAN's TOURS & INVESTIGATIONS! ---------- GET ALLAN ON YOUR SHOW-- YOU WILL BE GLAD YOU DID! 505-986-5002 or 505-231-1336 santafewriter@me.com
---