SANTA-FE-DIMENSIONS-TOUR   505-986-5002

Your safari marches through the old town of the ROYAL CITY. Your tour guide is Allan Pacheco -- his safaris are a PARANORMAL TOUR DELUXE === What is covered -- ghosts -- hauntings - bits of history -- ufos --- the missing, etc.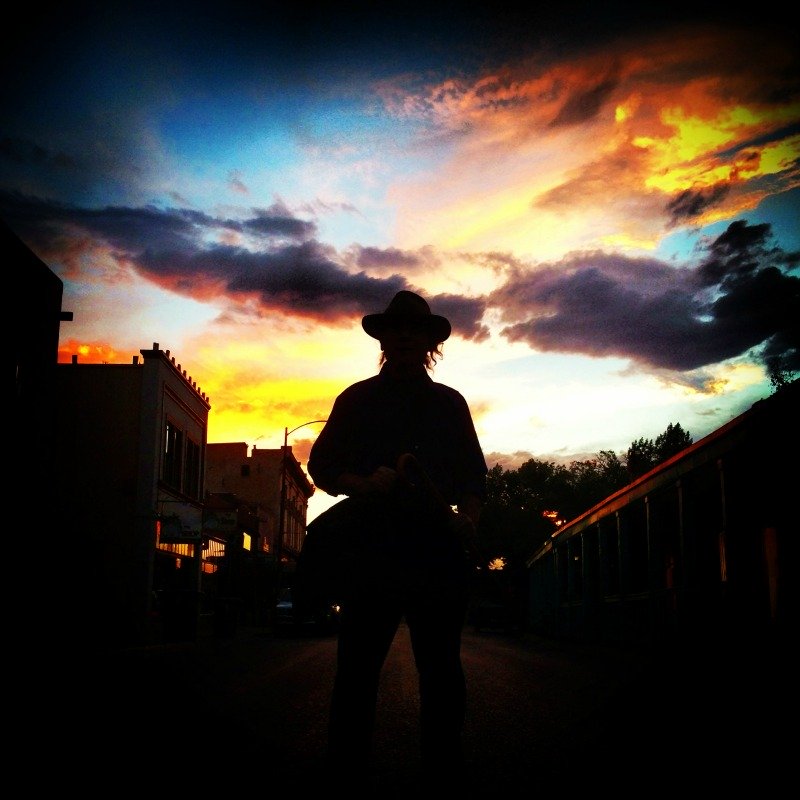 SANTA-FE-DIMENSIONS-TOUR    Your trek meanders its way through the haunted old town. The safari is a private tour -- this way you can ask as many questions as you want.  This is not a rush- rush event -- the tour is done at a comfortable pace.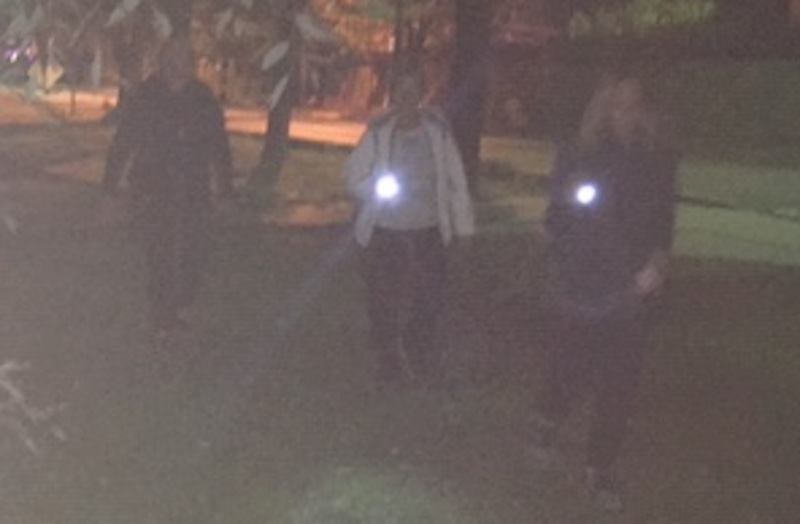 RIGHT -- PICTURE TAKEN ON TOUR -- IS THAT A FACE -- OR ENERGY? OR COMBINATION OF BOTH?  WHEN YOU TOUR WITH AL PACHECO -- THINGS CAN HAPPEN! 

505 986 5002
SCHEDULE A SAFARI
SANTA-FE-DIMENSIONS-TOUR     ---  Are there different dimensions in Santa Fe? DO thangs form other dimensions or a solo dimension visit Santa Fe?  Some people think yes -by what they have registered on their ghost gadgets --- Got shadow chaser equipment --- bring it on tour... It does not matter hwhat brand you have, how expensive or how inexpensive it is... BRING IT... Sometimes on a SANTA-FE-DIMENSION- TOUR ----  the ghost gadgets register energy.  On some tours --- people see things or  energies -- ghosts or entities are photographed... IT is rare but is has happened. When these things happen ---  you have a tour for the ages --- tons of fun --- 505-986-5002. Yes your tour does pass by and go through some haunted areas. 
SANTA-FE-DIMENSIONS-TOUR.  ABOVE & BELOW -- different  ghost gadgets -- a ghost ap and a GHOST METER ---  BRING EM! Sometimes contact is made.  505-986-5002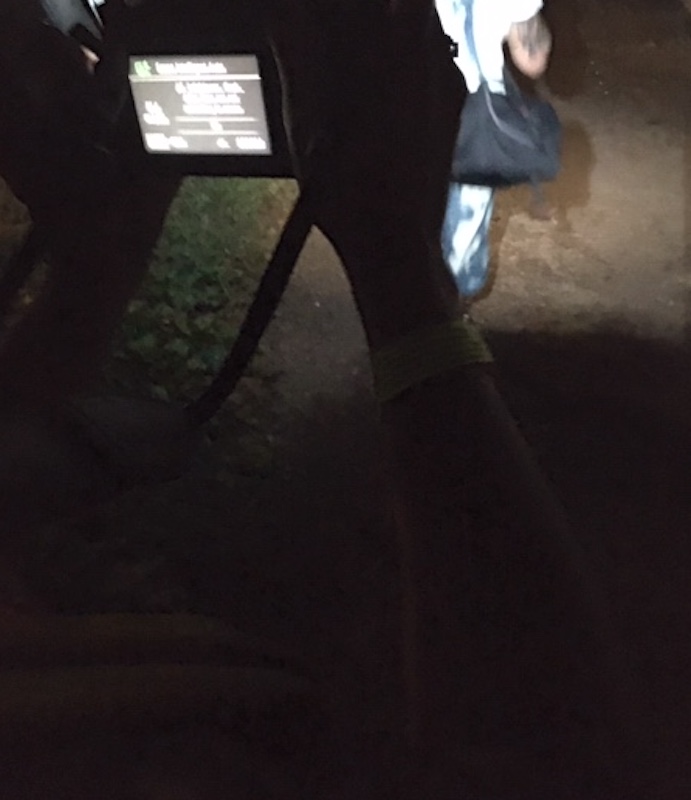 SANTA-FE-DIMENSION-TOUR ---- sometimes globulars -- are photographed --- sometimes energies in quasi human form are shot, some times it is 0 contact.  You never can tell...  However, you tour does  walk the mean caminos of Santa Fe -- where at certain spots -- point x or outside building Y --- through the centuries -- ghostly activity has been reported.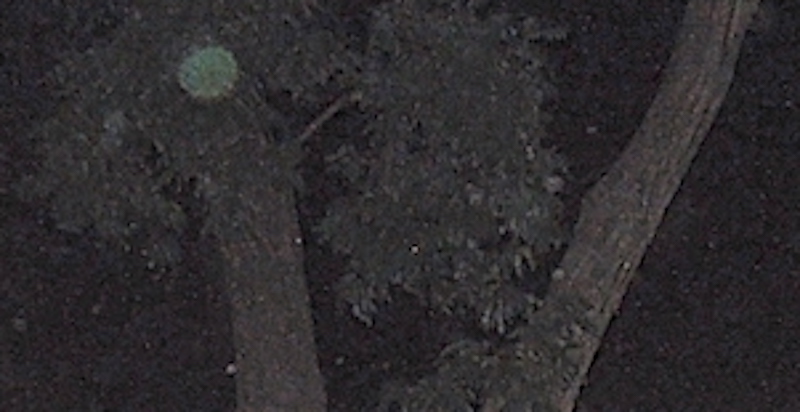 SANTA-FE-DIMENSIONS-TOUR. ----- tour are best done at night --- however ALLAN can lead your tour during the day. 505-986-5002
SANTA-FE-DIMENSIONS-TOUR  == Above -- a full moon rises over the ROYAL CITY --- is there more activity on a full moon night -- paranormal activity. YES, likewise on the days leading up and after the FULL MOON.  Book a tour -- 505-986-5002 or listen to ALLAN PAHCECO on his podcasts. INTERESTIN TOURS and INTERESITNG -- --  PARANORMAL PODCASTS.
ON tours --- sometimes people get a vibe, see something out of the corner of their eye, here on different tours --- roughly the same place --- = SANTA-FE-DIENSIONS-TOUR  ==== sometimes things are out of sync.  As in what did I think I just saw? There has to be  a scientific explanation, maybe there is isn't?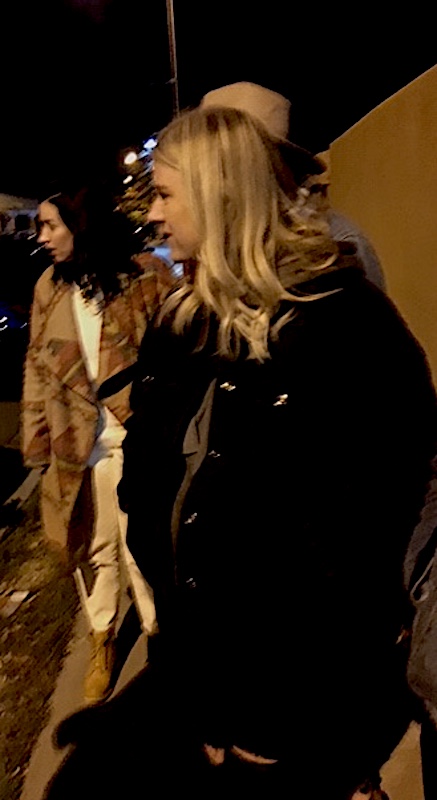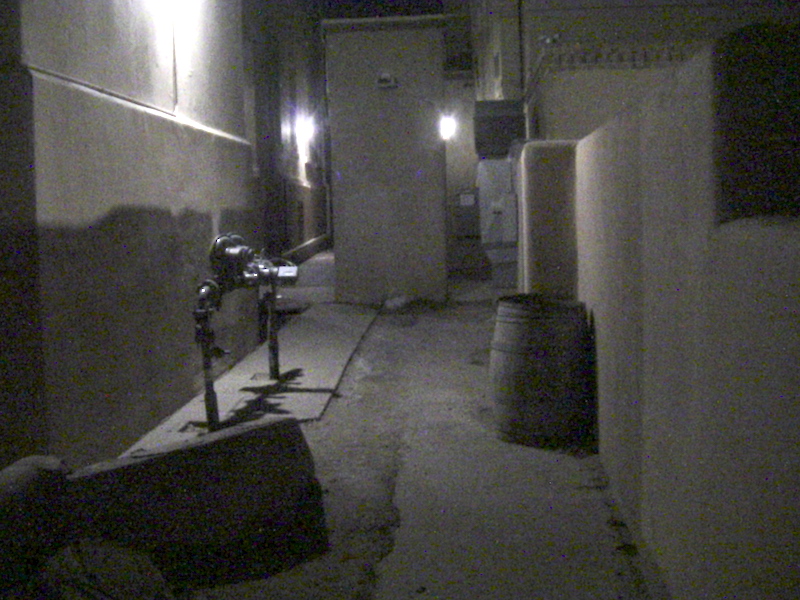 Your tour takes you through areas that only a true paranormal investigator would know about --  places where in the past --- the energies or force has been registered on ghostometers -- has been  felt,  has been seen --- and in some rare cases been photographed.   BELOW: Something was there -- (WINK-WINK) we are surrounded by the STRANGE MOJO.  Note the  facial expressions, body language and odd energy above the duo.  Skeptics will say what is above is a trick of light. Maybe, maybe not. Maybe something was captured on film. What can not be denied is the look that these two have as in --- there is a force here.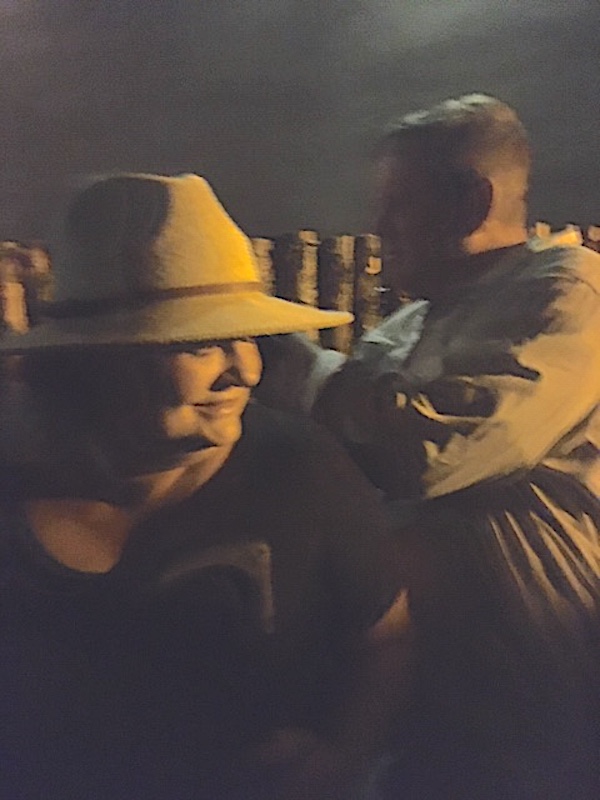 BELOW: ON tour --- this lady -- SARAH -- had all kinds of energy race around her on tour -- this photo captures some of the adventure of this tour.  No, to the naked eye --- on tour -- the force was not  visible like in the photo below- -- but what could not be denied was at a few places --- this lady was targeted by power or powers.   The snapshot below -- shows the vibration or force caught on film.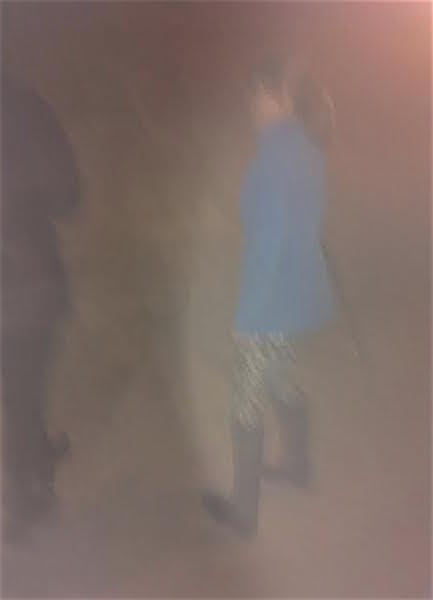 YOU NEVER CAN TELL -- ON ALLAN's TOURS --- SOMETIMES THERE IS CONTACT -- OTHER TIMES -"0"-. LIKE WHAT YOU SEE-- BOOK A TOUR OR LIsTEN TO HIS PODCASTS. 505-986-5002 OR 505-231-1336  = SCHEDULE A TOUR!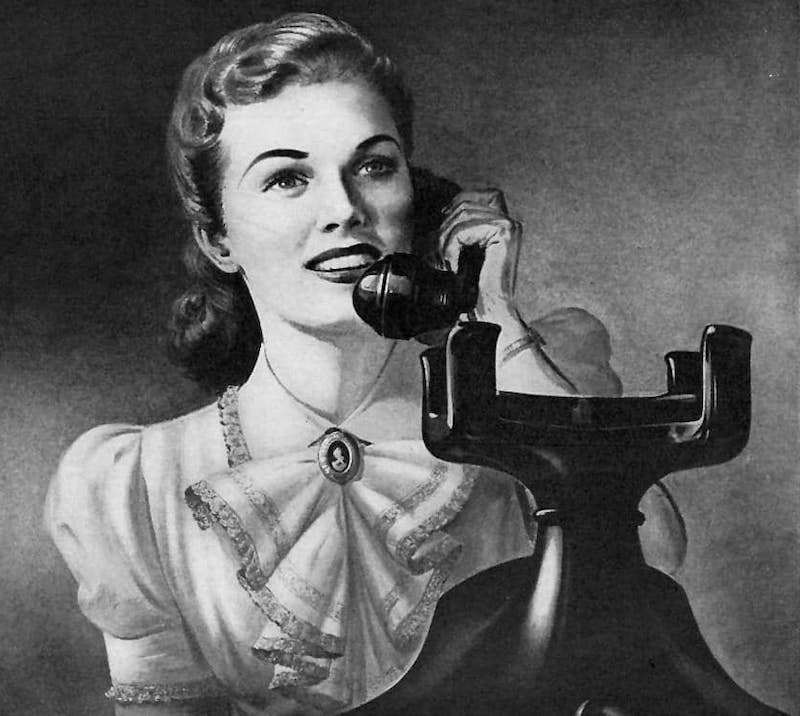 Below --- on a late night tour -- the ghostometers went off, the tour was in a haunted area, or locale where powers have been registered and seen. This photo was at night it was lightened it was a quick snapshot, does it show some type of energy in from of the woman and her device. Yes it is blurred it was. fast shot, then things went back to normal but a lingering cold stayed in the area.  Skeptics will say it is trick flight or aperture failure.  This area has been known in the past as in centuries and on previous tours to be the place where  paranormal contact has been made.  505-986-5002 schedule a tour, people from all over America have taken on elf ALLAN PACHECO's. safaris.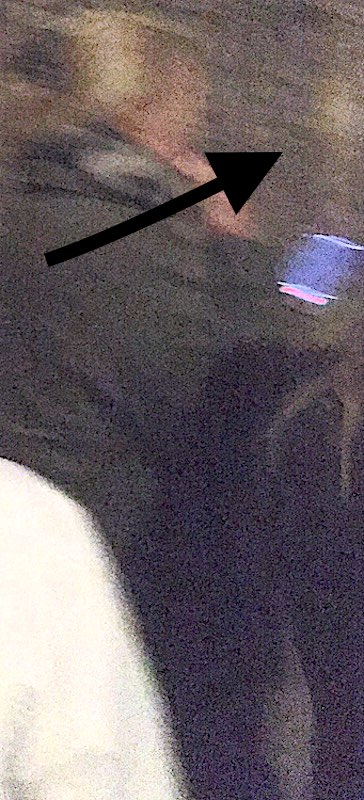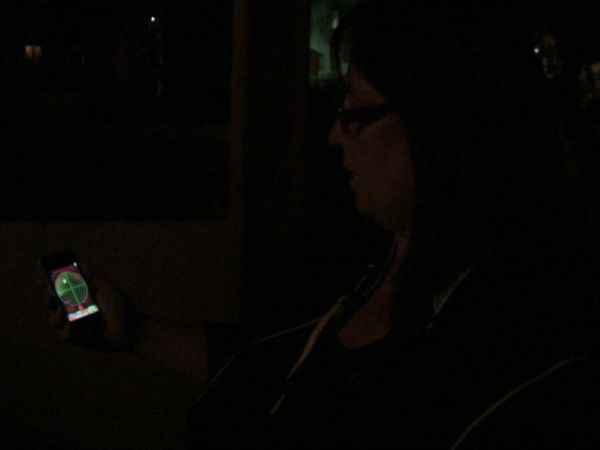 Above and below -- different tours -- something was there -- on ghost  box and by sight.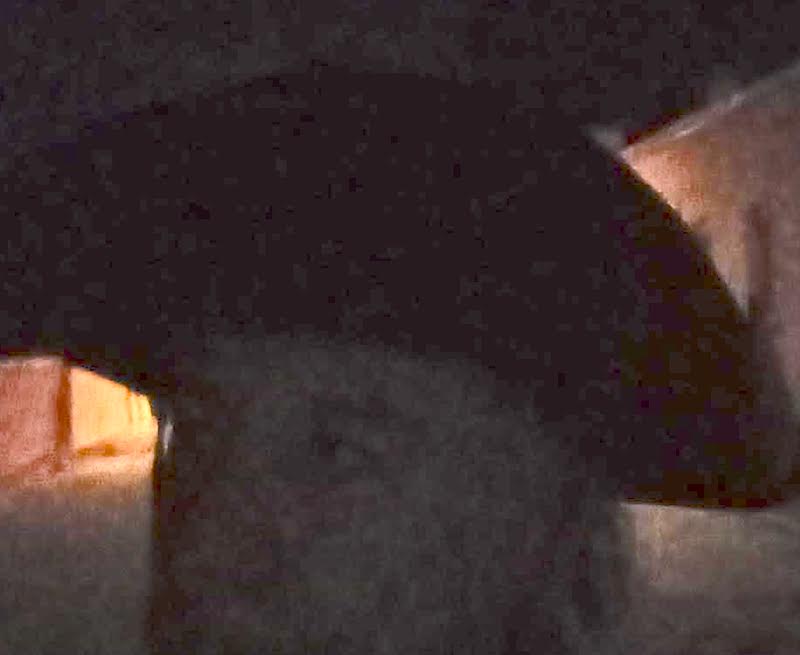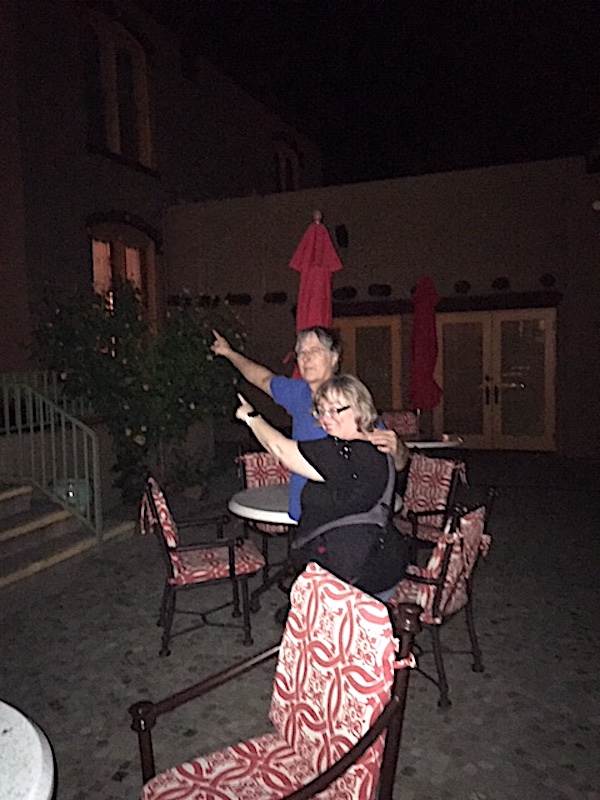 SANTA-FE-DIMENSIONS-TOUR    Above  in the courtyard of the HAUNTED LA POSADA  - a modern day FIRST RATE RESOT ---- In the second story area is where  the GHOST of JULIA STAAB  usually haunts,  Sometimes her ghost is seen looking down into the patio where  her large ROSE GARDEN used to be.  Inside the old mansion  she has been seen on the second floor or her energy has been felt.  Below -- On a different tour -- tour guide ALLAN PACHECO stands outside  of  a door that enters into Julia's chambers. This area of the mansion is  now a suite. Beyond this door  is a series of rich rooms, this is where JULIA met her fate.