ALLAN's TOURS = SIMILAR TALES-505-986-5002 or 505-231-1336WRITE DOWN--ONE, ONE, THREE, FOUR-(OPEN TOP FOUR)--TURN THE PAPER UPSIDE DOWN--HELL IS SPELLED!HELL'S LOCATION = A SANTA FE CEMETERY!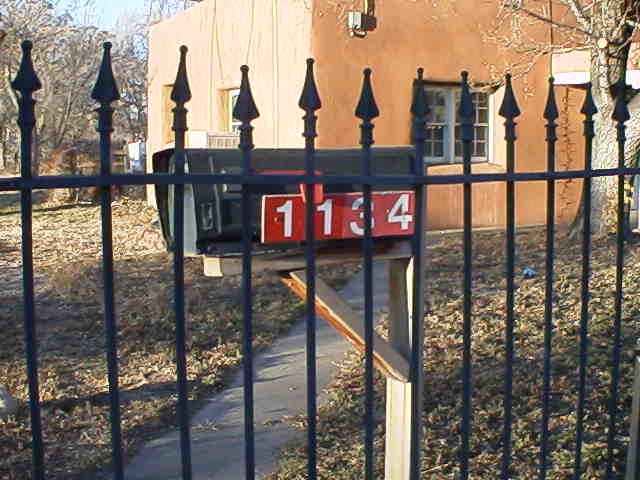 HELL--1334 CERRILLOS ROADIS THE ADDRESS FOR FAIRVIEW CEMETERY
Legend or Myth, state there are 7 to 8 doorways in the USA that lead to Hell.
One of these doorways or gates is at this cemetary.
Through the ages, at least since the 1940's---
teens and college students have dared each other to go exploring in the cemetary.
The cemetery is now closed off at night, due to the graveyards many midnight safaris and vandalism.
"I do not believe in coincidences", say many, as in how this cemeatary was numbered, HELL upside down.
Is the cemetary haunted? According to many, it is one of the creepiest, most haunted places in the world.
I have done many investigations at this boneyard, there are four places that do stand out as far as haunted spots.
Maybe there are more, but I have only picked up four. Be it through instrument readings or photos.
Others claim it is a terrible, ugly place, that is full of bad energy, and four places is a gross underestimate.
Are they right, or is it their imagination out of control?
As far as being a gateway to Hell. There were some very bad people buried at this place.
Lore claims that in front of graves or crypts is the doorway to HADES. Hmmm? Tall tales!!!
The place can be creepy at night, the cemetary dates back to the mid 1800's.
FAIRVIEW CEMETARY at one time was a garden spot back in the 1960's, it was well kept.
Since the 1970's the place was neglected.
Gophers or rodents burrowed into the graves, human bones sometimes littered the graveyard.
Headstones have been destroyed by age, vandals or clumsy maitenence.
Today's grounds keeper is turning the property around-well kept.
One fad in the 1950s-60s was visiting Hell.
The old address plate was stolen years ago.
But the place is labeled here and there 1134.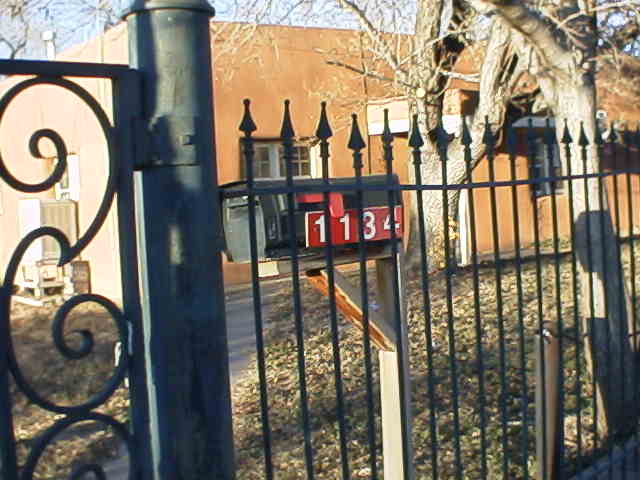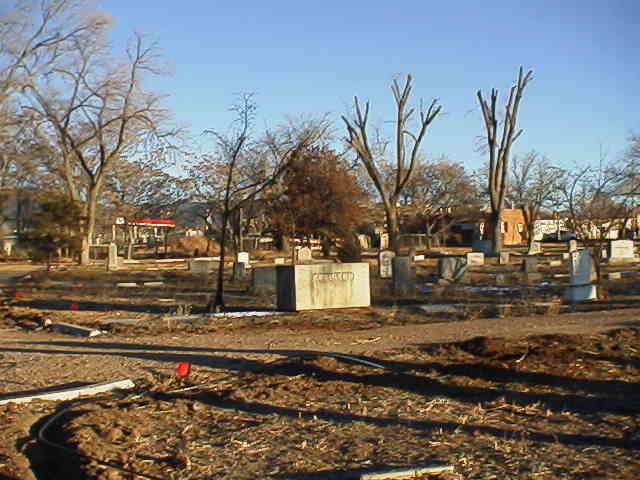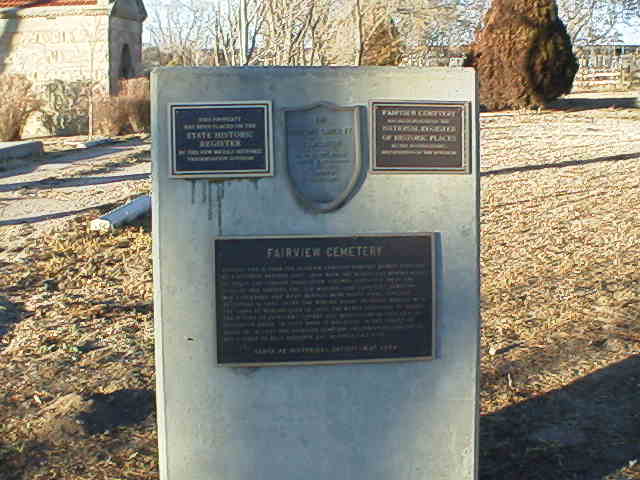 ---
The monument that bleeds, according to lore! NO!
Santa Fe tales claim the graveyard is haunted.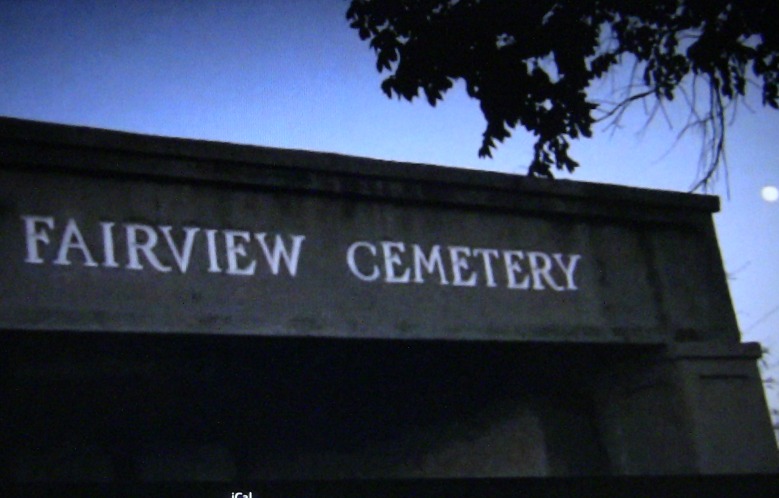 FAIRVIEW-AND THE FULL MOON--- WHAT ARE THE ODDS OF HAVING A CEMETERY's ADDRESS BEING HELL-- OR HELL UPSIDE DOWN? DO YOU BELIEVE IN COINCIDENCE?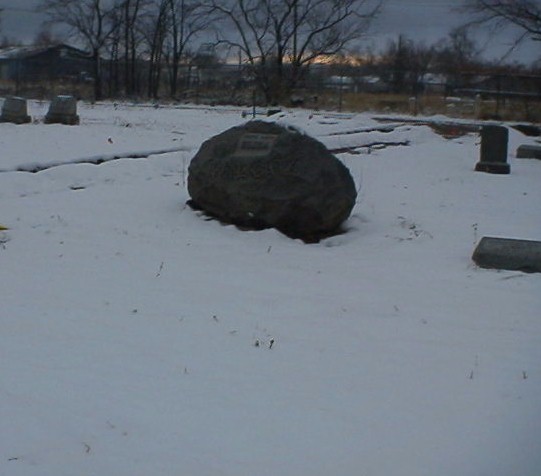 ---
This boulder marks a grave. What a strange headstone.
The boulder reads, "HERE LIES ELIZA WILCOX". Who she is, no idea?
According to lore, a lot of activity surounds this boulder at night.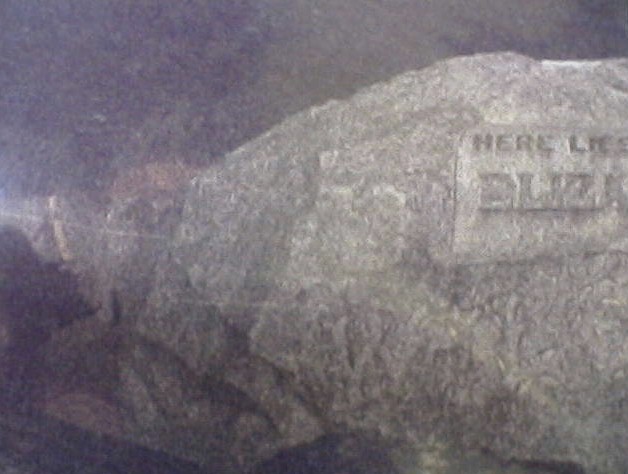 A VERY-VERY OLD PHOTO!
Note the ghostly image on the left side of the rock-headstone.
The ghost looks like a robed figure.
Is it a female or male figure, who is pointing to the name on the grave.
The boulder reads, "HERE LIES ELIZA WILCOX".
Is it the ghost of Eliza or the GRIM REAPER?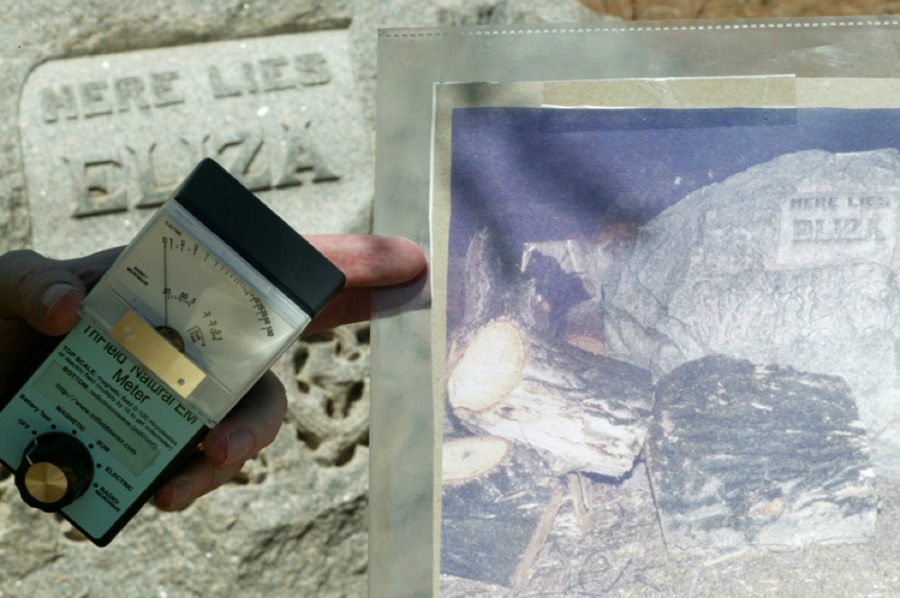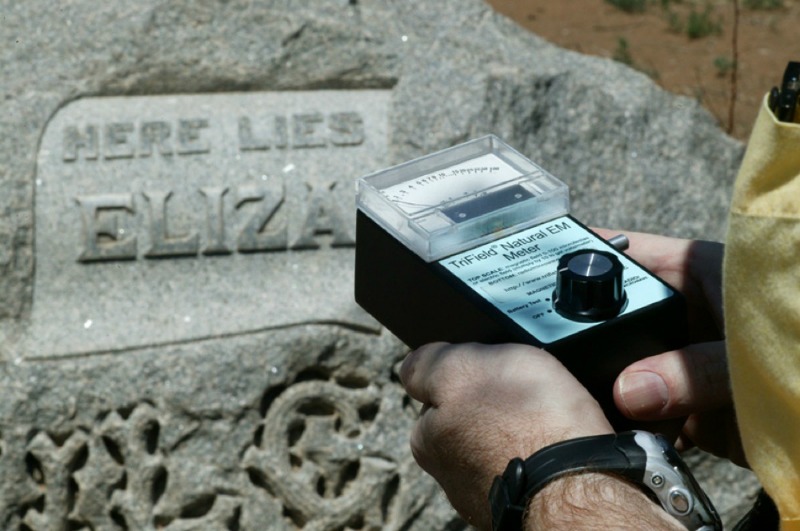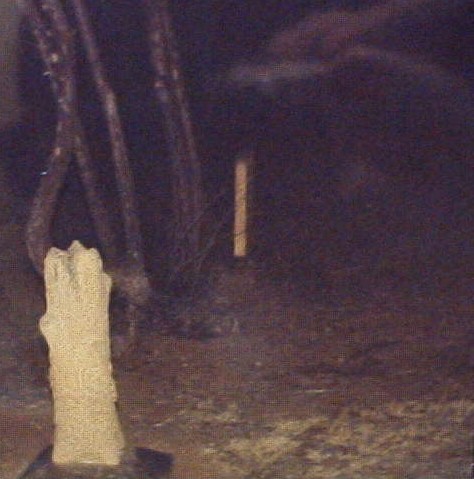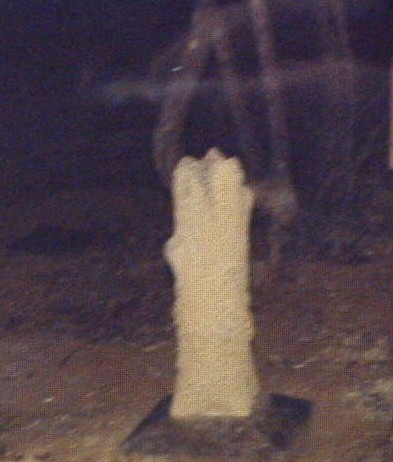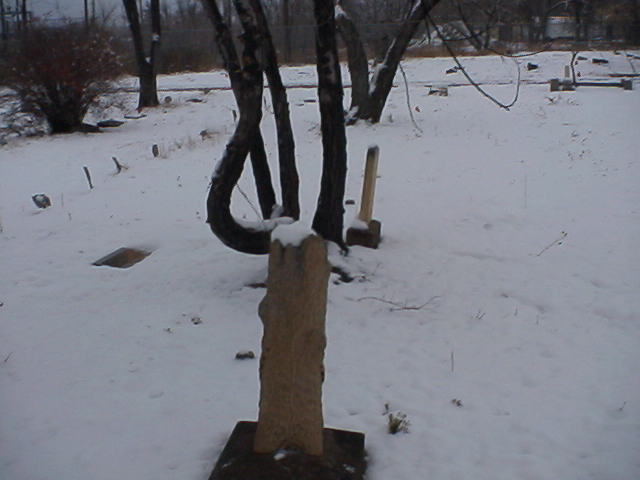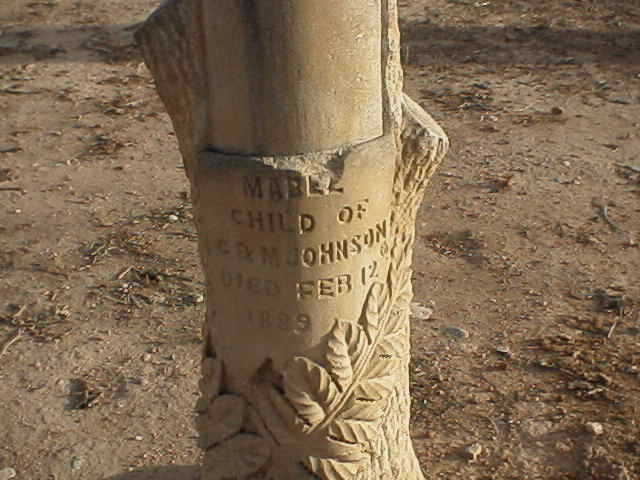 LEFT, ABOVE & BELOW ---
Different photos of an area where
ghostly activity was supposedly recorded.
At other times, nothing is recorded there/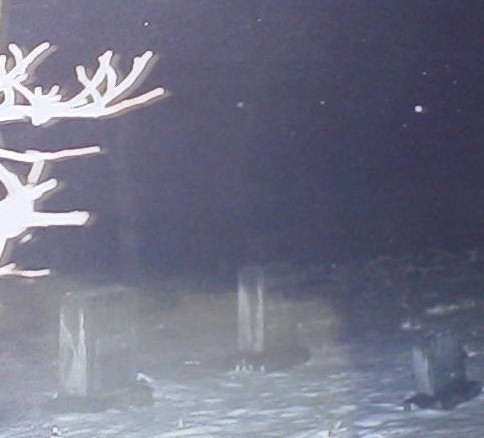 These photos are of the grave of JULIA STAAB.
Strange fog or light.
Julia was (died-murdered?) in 1896 at LA POSADA, which is now a first rate resort.
La Posada was the mansion she lived in with her husband, Abraham.
Julia's ghost haunts La Posada, something haunts the grave area of where Julia is buried.
Is it the spirit of Julia, as in, she is a traveling ghost?
To get to "HAUNTED LA POSADA" PAGE-- click on photo -- there are some strange photos of perhaps Julia's Staab's ghost at LA POSADA, on that page.
If you got ghost photos-- shoot them Allan's way--- santafewriter@me.com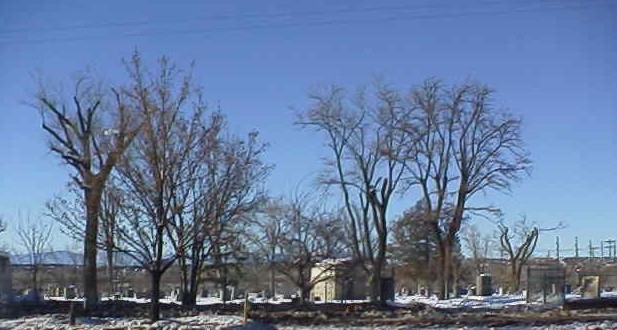 The Gates to Hell are open. A cold day in Hell.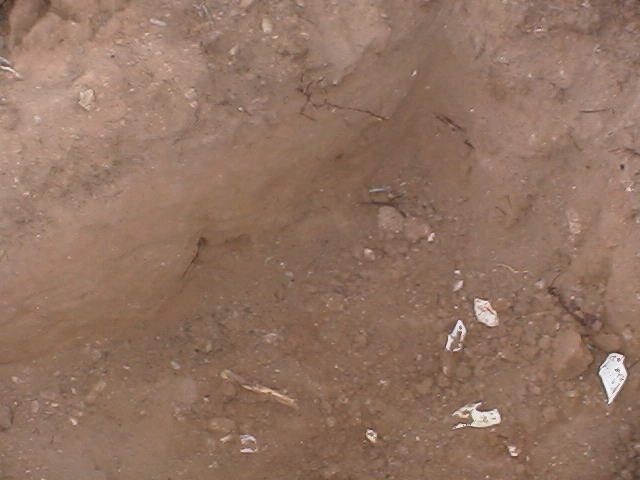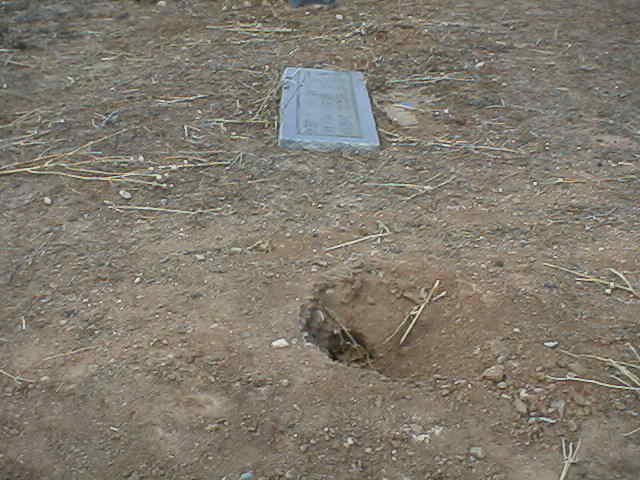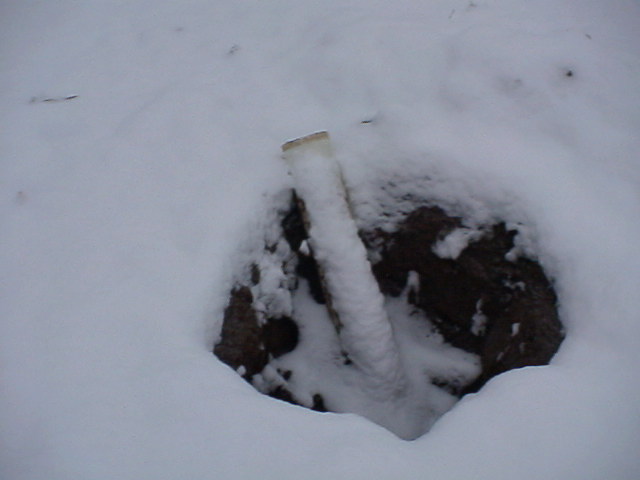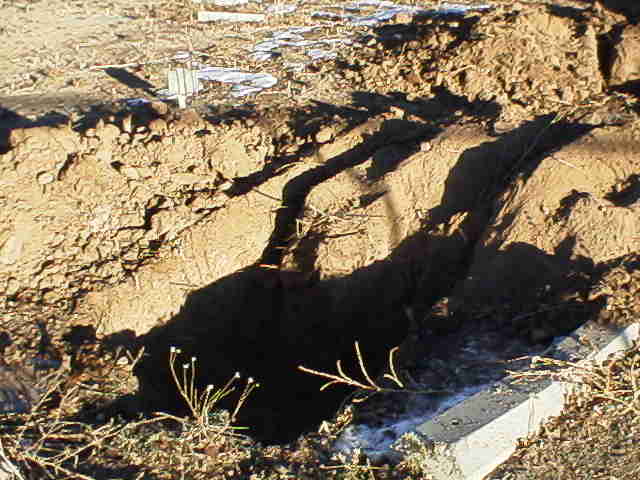 A old photo of Hell's Cemetary-- sinking graves, rodent have bored into the graves.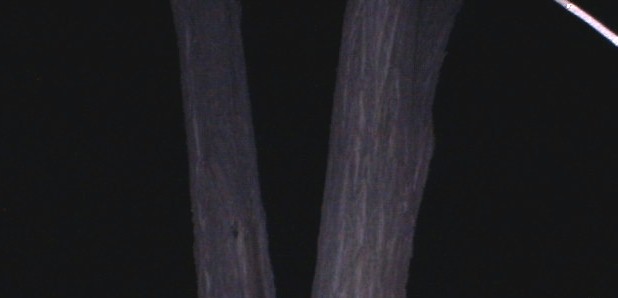 An old snapshot---Right hand top corner. White-rod, insect? Ghost?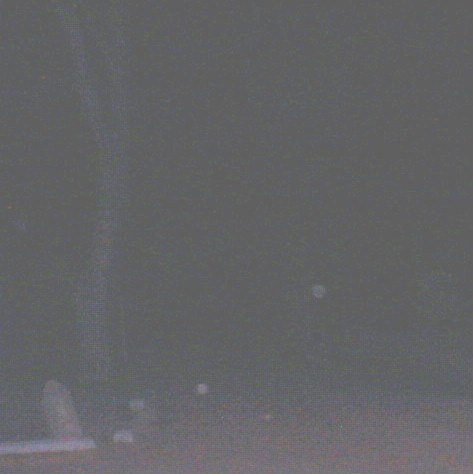 LEFT PHOTO -- In what used to be a glade, strange snapshot.
---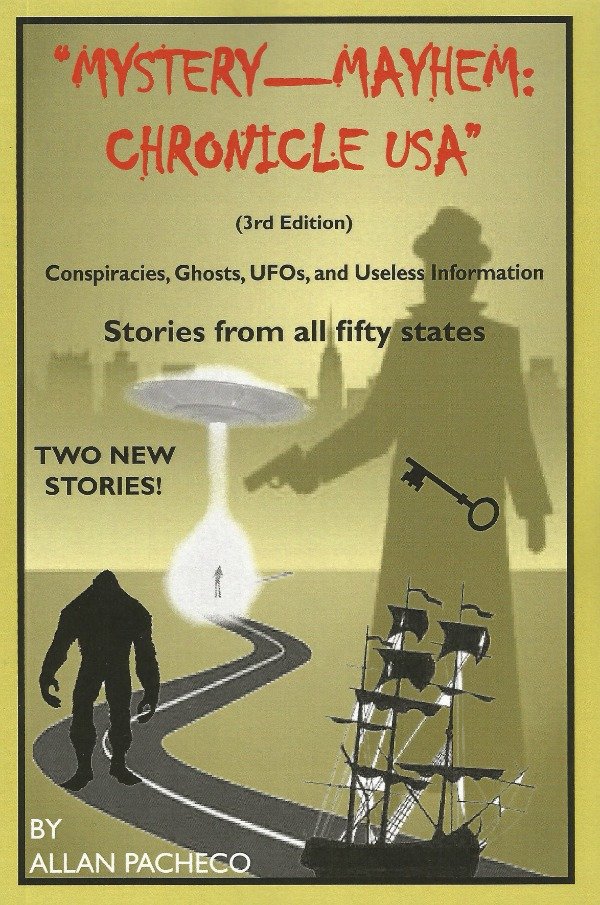 Read about graveyard lore and other macabre facts and tales. Click on the book cover to go to order page for "MYSTERY-MAYHEM: CHRONICLE USA"----------------------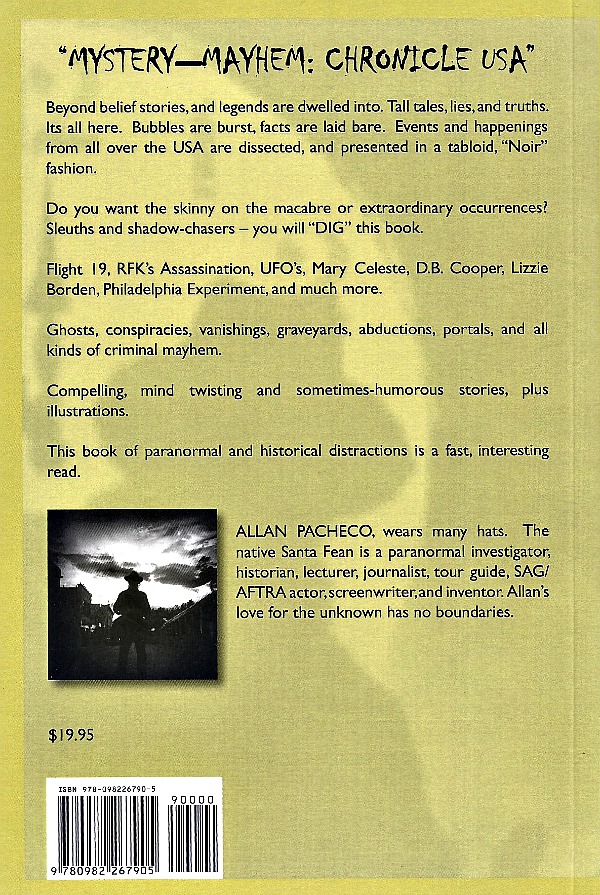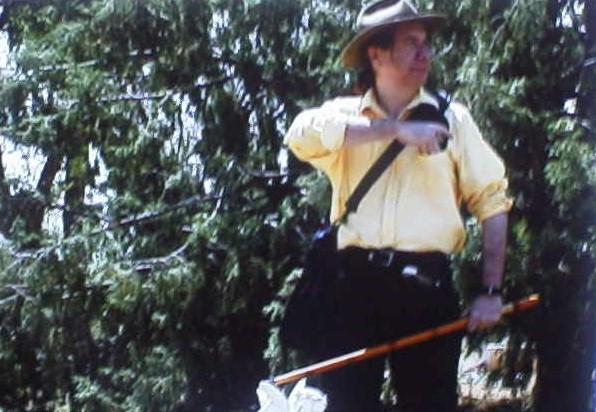 ----------------(LEFT)----CALCULATING-RESEARCHING! ALLAN IN AN AREA WHERE AT NIGHT--- SHADES HAVE BEEN SEEN---- To get to Ghost Lights-Orb page click on left photo. More strange photos and data are found there.


SUMMER OR WINTER-- YOUR TOUR GUIDE/AUTHOR, INVESTIGATES THE PARANORMAL AND HISTORICAL. ALLAN IS NOT A ARM CHAIR GUIDE OR AUTHOR, HE GETS THE STORY AND ON HIS TOURS-WALKS-- HE TELLS IT LIKE IT IS.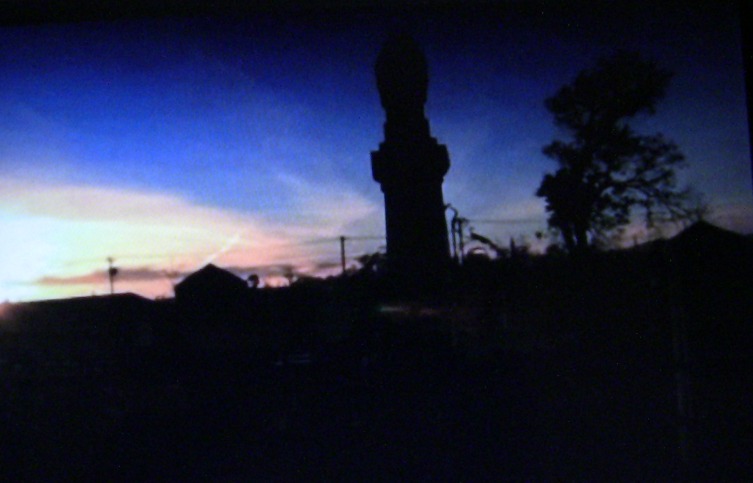 STAAB PINACLE-GRAVE MARKER DURING THE DAY AND AT DUSK. IT RATHER SINISTER LOOKING IN THE SHADOWS.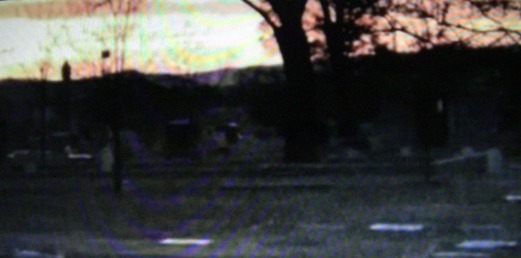 SUNSET AT FAIRVIEW- HELL'S CEMETERY. SOME WEIRD BEARDS SAY THAT THEY CAN SEE A QUASI TRANSPARENT GHOSTLY FACE IN THE PICTURE, AS IN THE FOREGROUND OR RIGHT IN FRONT OF THE CAMREA. I TRY TO BE AS SKEPTICAL AS I CAN, AND WILL STATE IT IS LIGHT TRICKS AT DUSK, BUT THEN AGAIN? THE PLACE IS HAUNTED.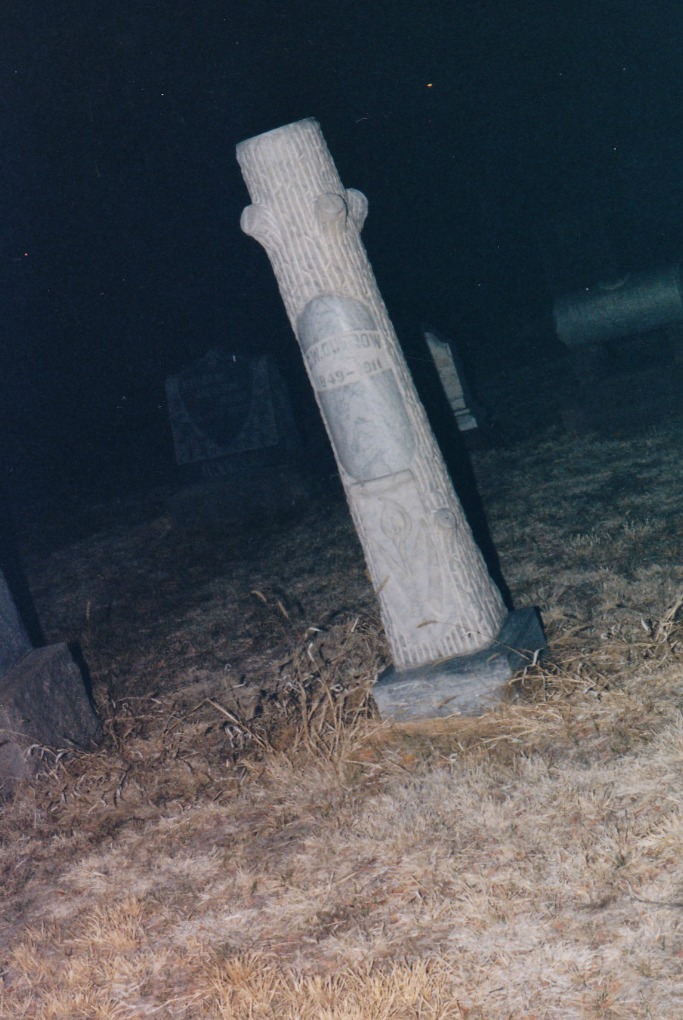 ---
SOME VIEWERS THINK THEY CAN SEE ORBS OR SHADES IN THIS PICTURE, THERE IS A ORANGISH LIGHT TO THE RIGHT AND ABOVE THE PILLAR. WHEN I DID TAKE THIS PICTURE I DID FEEL A PRESENCE, I TOOK THE PICTURE QUICKLY AS THE PHOTO ANGLE INDICATES, BUT NOTHING DRAMATIC IS IN FRONT OF THE CAMERA-- DARN...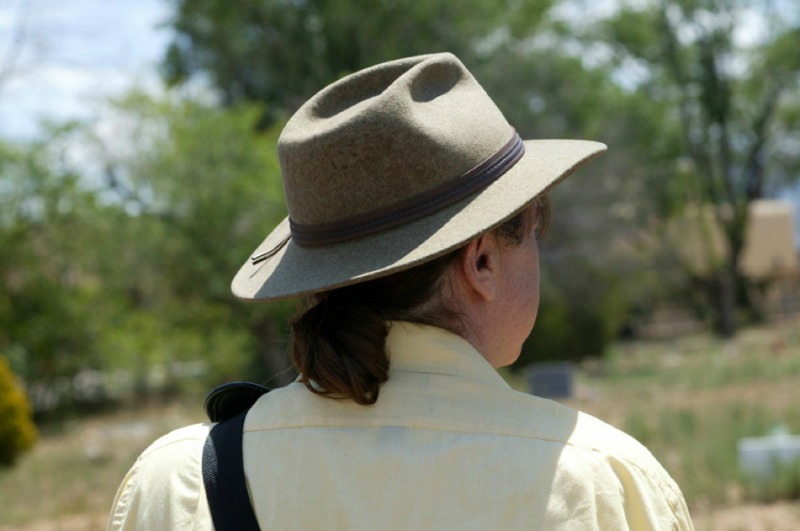 I THOUGHT I SAW SOMETHING DURING THIS INVESTIGATION. THE PHOTO CATCHES ME ---- SENSORS ON--- SOMETHING WAS OUT THERE--- DEVIL LIGHTS PAGE----CLICK HERE---SOME ODD PICTURES OF ????
BELOW IS A DOCU ON ANOTHER GHOSTLY CEMETERY---"THE HAUNTED GRAVEYARD" ALLAN & CO. EXPLORE A GHOSTLY AREA AND CONTACT WAS MADE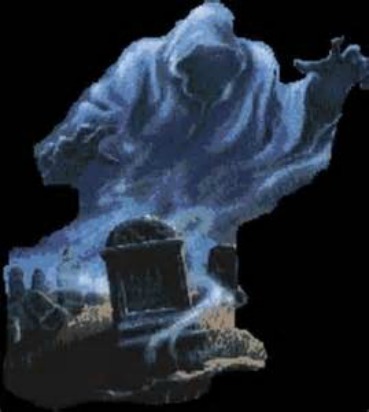 TO ORDER DVD--CLICK BELOW $10---INCLUDE USA POSTAGE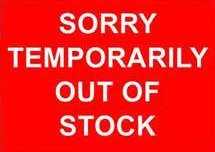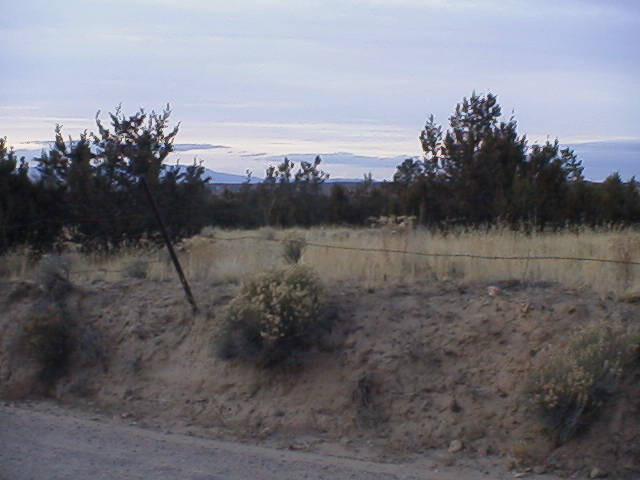 505-986-5002 = TOURS = 505-231-1336
ALLAN's GHOST TOUR PAGE-- CLICK HERE __________________________________________________________CLICK HERE FOR GHOST WALK SANTA FE & HISTORY TOUR INFO
ABOVE: GHOST VIDEO -- WAS SOMEBODY BURIED OUT THERE --- MURDER -- SUICIDE? ALLAN's PRIVATE TOURS = FACTS & TALL TALES 505-986-5002 or 505-231-1336 BELOW: TWO GHOST VIDEOS FROM NEWS TELECAST
KTNV is a legit tv station, was the reporter tricked? Judge for yourself, strange things can happen at a grave site.

CLICK HERE -- GHOSTMAN -- REVIEWS----SANTA FE GHOST AND HISTORY TOURS
SCHEDULE A TOUR OR GET ALLAN ON YOUR RADIO SHOW----505-986-5002 //// 505-231-1336 santafewriter@me.com