PECOS-TRIANGLE-DOCU

PECOS-TRIANGLE-DOCU - -- In subtitles ----- This area is home to some beyond belief happenings. People vanishing into thin air -- this program focuses on a few of the people that met their FATE -- at this locale. 
Director LIONEL CAMY contacted me (ALLAN PACHECO) for info and photos on this MOST STRANGE area that lies East of SANTA FE.  CamY struck me as a good guy. WARNING -- THERE ARE ARE A LOT OF BAD GUYS OUT THERE IN THE PARANORMAL WORLD OF INVESTIGATION -- WHO POSE AS INVESTIGATORS BUT THE ARE AS REAL AS A 3 DOLLAR BILL -- AS IN -- THEY ARE ARMCHAIR KNOW IT ALLS, WHO HAVE EGOS AS BIG AS THE OCEAN.
PECOS-TRIANGLE-DOCU --- LIONEL CAMY === I am happy to report,  I was correct about -- LIONEL CAMY --- he is a good man --  he went to great lengths too shine some light on this   -- sometimes -- deadly place. LIONEL CAMY  did an excellent job on the PECOS TRIANGLE.
PECOS-TRIANGLE-DOCU --- Why did LIONEL CAMY seek me out -- because I have explored, hiked, written about this odd place and the vanished - for decades... I live only a few miles from  what is known as slang -- as the PECOS TRIANGLE..  
MY info was gained through the decades --   by way of hikes on and off trails in this tract along with -- off road motorcycle exploration -- Likewise jeep off road exploration. On these safaris -- the following were used: 35 MM camera, digital camera, video camera, all types of instruments -- from Energy readers, ghost meters - to radioactive detector devices. Also dowsing rods and a 1st rate psychic were used on different safaris.  I do now this area -- well.
It is a baffling place.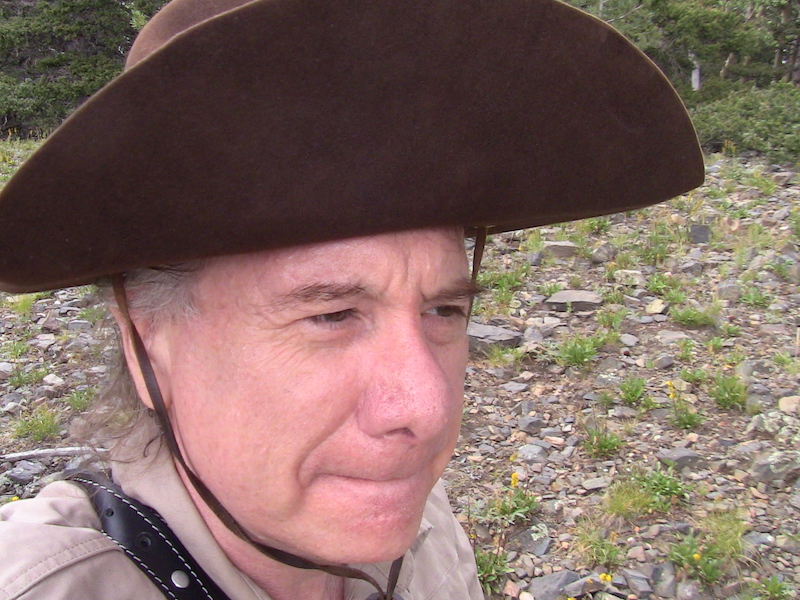 PECOS-TRIANGLE-DOCU --- I plan to put up a number of podcasts --- up -- on this place --- To go into ideas I have about this area --  experiences in this ODD QUADRANT -- and delve into the MISSING -- there are a number of them.
PECOS-TRIANGLE-DOCU  /// One thing about this area -- know this --- these are real people -- the new who vanished in this area -- they left behind families -- loved ones --  the grief and pain -- that befell those that cared about the missing  is  real.
A lot of times this fact is overlooked when it comes to reading about this unsolved mystery.  For the that make prayer -- say a prayer for those that met their end in this land that lies EAST of or in some ways--  borders SANTA FE.  
THIS PAGE will be updated with info of where one can find my podcast series on this most curious  location.
If any one has any info on some of the missing -- and there is more than what s mentioned n LIONEL CAMY's   -- PECOS-TRIANGLE-DOCU ---  or info on the area or theories --- contact me --- santafewriter@me.com
WARNING --- WARNING -- WARNING --- DO not go int this area -- by yourself -- unprepared --- do not treat the area as a picnic place -- 
BE PREPARED ---- that goes for all of life --- one must watch one's own money -- one must not let the government take away your CONSTITUTIONAL RIGHTS _--  (2nd AMMENDMINT-PRIME EXAMPLE) -----and in this area -- if you do go into it -- be prepared -- for bad weather-- animals -- THE EVIL MAN --- ROUTE 66 HITCHHIKER (WINK-WINK)  --and deadly forces from who knows where.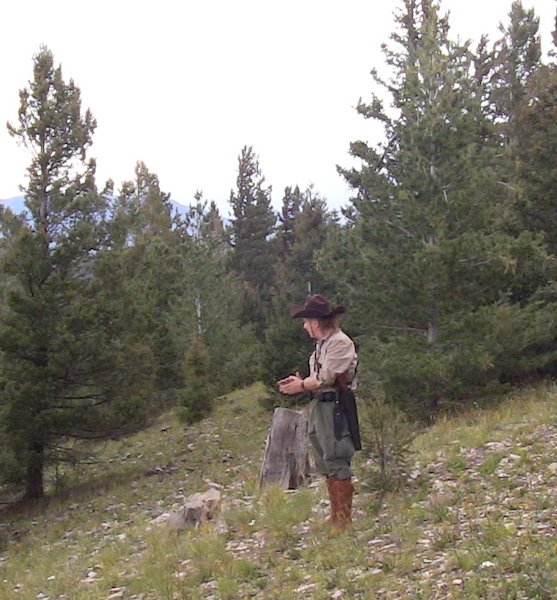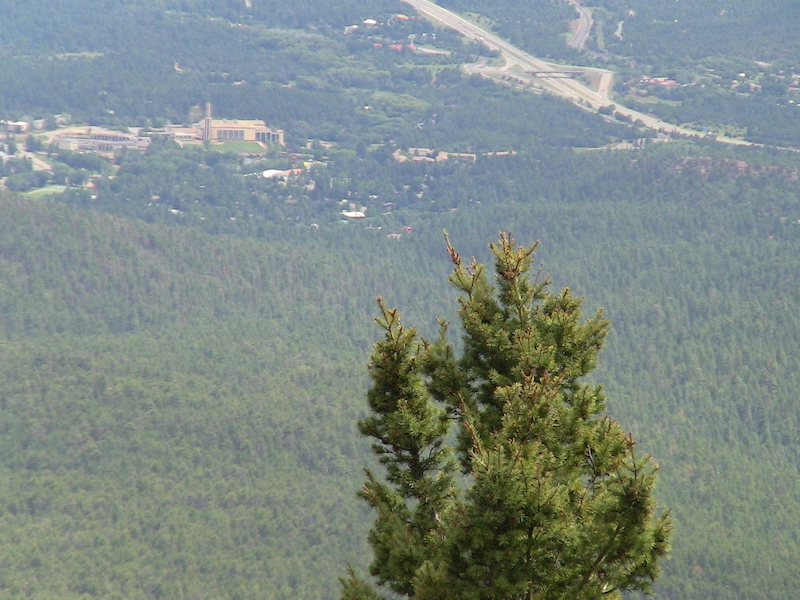 The area or road  where EMMA vanished --- further up the road -- step off the lane -- you get these two views.  ABOVE -- You see the BAPTIST RETREAT center-- there are numerous trail connecting to and from this center to the tract where this photo was taken. BELOW -- looking WESTWARD beyond that small summit is Santa Fe -- and more of old Route 66.  TO the right of the picture  is an old pioneer trail that take you to more ranches -- civilization that goes back to  CONQUISTADOR days and Santa Fe TRAIL DAYS-- CANONCITO.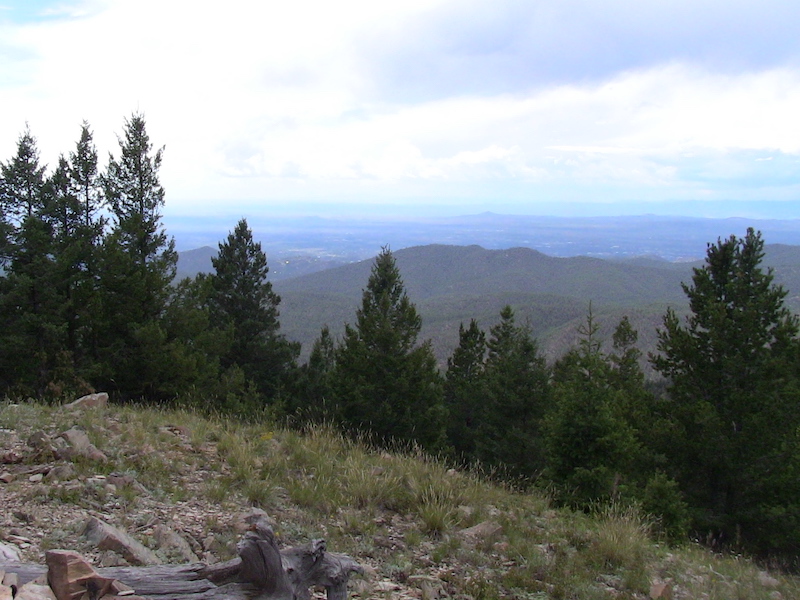 PECOS-TRIANGLE-DOCU --- Above and below easy points to navigate off of -- the tower -- and the PYRAMID  mountain --- there is some discrepancies --- as in is this the infamous STARVATION PEAK -- that is another story.  But from what INFO ALLAN has gathered -- this very well could be the legendary place.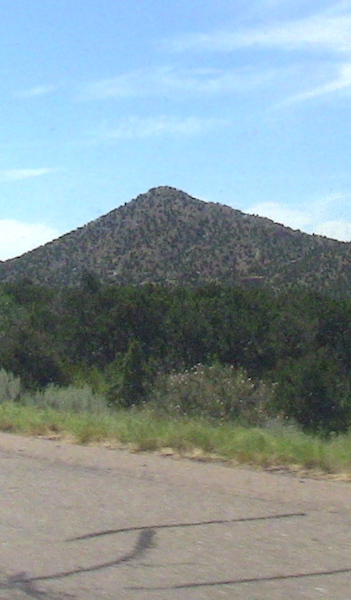 MORE PICTURES of different investigations -- searches.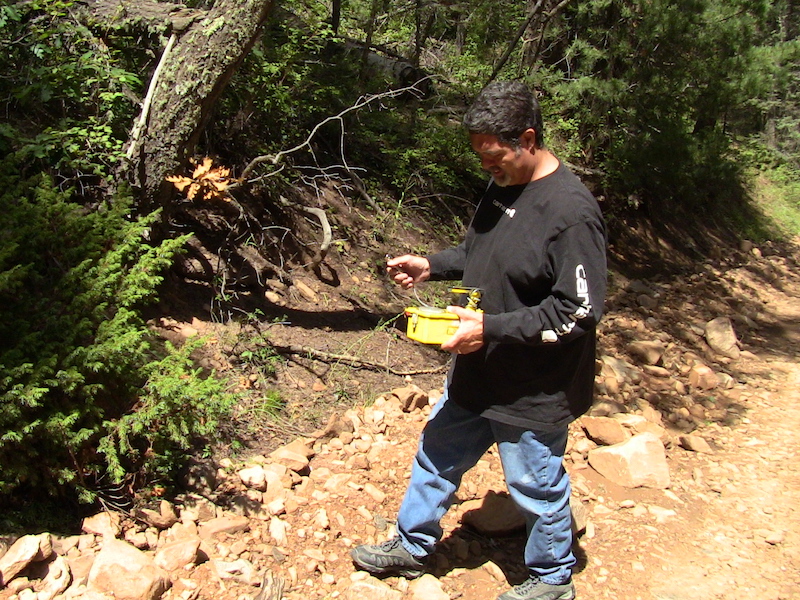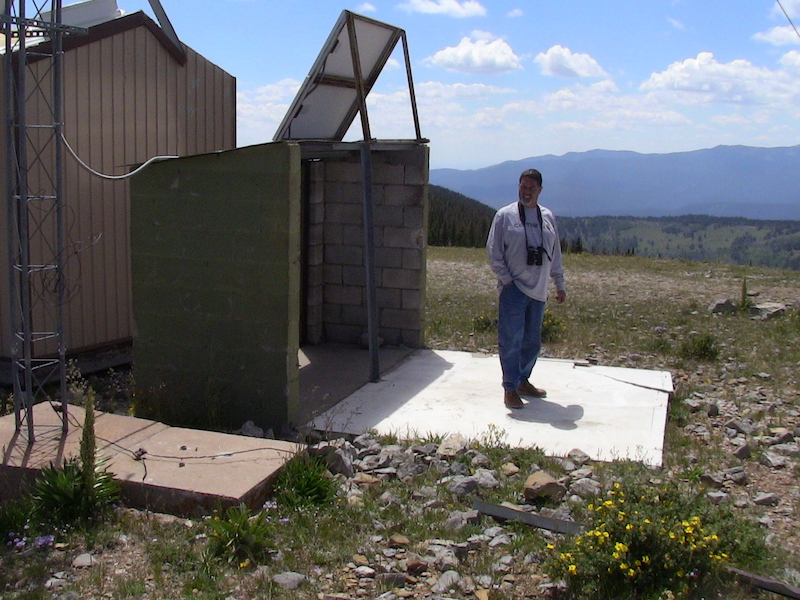 Above -- MARKUS ( a dependable fellow who sometimes accompanies Allan Pacheco) -- there he is on two investigation --- inside the TRIANGLE  --- Below -- AL PACHECO different investigations-- ages ago.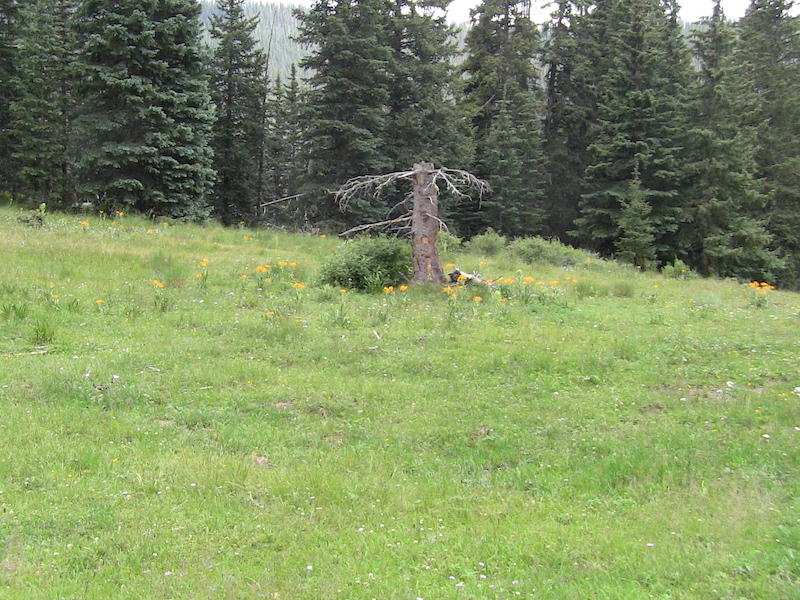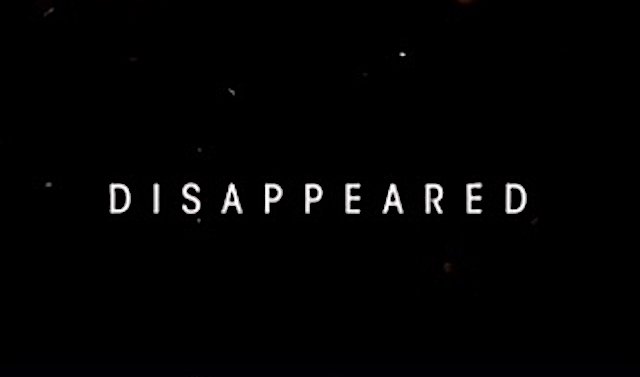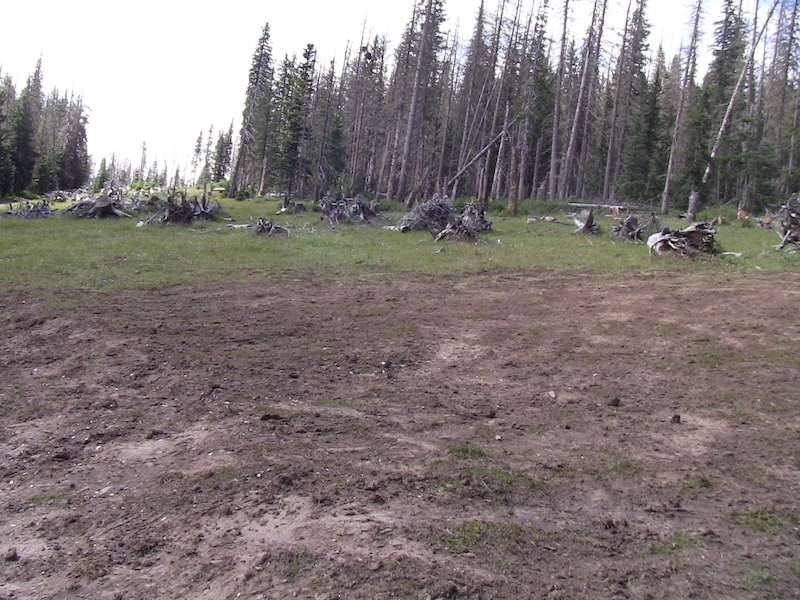 IN this area -- always be prepared and be alert.  Remember, people do not come back from this region.  IF anybody has any info or theory on the missing -- spill the beans.  These MISSING people left behind people  that cared about them, they need closure. Call the police if you have info on these vanishings , it does not matter how outlandish your eye witness account is, tell it to the authorities.  Or email santafewriter@me.com.