SANTA-FE-GHOST-TOUR-REVIEW = What people say about Al Pacheco's tours  505-986-5002 / 505-231-1336  EXCELLENT-REVIEWS
SANTA-FE-GHOST-TOUR-REVIEW --  BELOW: INFO ON TOURS LED BY AL PACHECO.  THE REVIEWS ARE OUTSTANDING!  SCHEDULE A PRIVATE GHOST TOUR WITH ALLAN -- DAY OR NIGHT -- SUMMER OR WINTER -- 505-986-5002 or 505-231-1336  LARGE GROUP - SMALL GROUP -- SOLO -- GOT A GHOSTOMETER OR GHOST AP, BRING IT ON YOUR GHOST WALK -- ON TOUR YOU DO PASS BY AND THROUGH SOME HiSTORICALLY HAUNTED PLACES.   ALL TOURS ARE DONE AT A COMFORTABLE PACE.
SANTA-FE-GHOST-TOUR REVIEW --- ALLAN PACHECO
While in town, three of us girls did this tour with Allan. It was wonderful and more than we expected! Not only did he cover history and ghosts... he touched on the paranormal, the occult and lots more spiritual / religious things which happen in this area.
He really tailors the tour to you and your group's interests. We asked questions all along the way and he was able to answer them all and work more stories and history into our tour based on our interests. It was all we could have expected from a tour and more! Take the time to do this! Even if you have been to Santa Fe a million times, this still has some interesting details. Margaret, Liz and Jennifer
Visited April 2017
SANTA-FE-GHOST-TOUR REVIEW --- 505-986-5002
If you want to have a real understanding of the Santa Fe- historical or paranormal, Allan Pacheco is superb tour guide. He has a strong depth of knowledge of not only Santa Fe history but also has an insightful world view of history to provide great context. Allan is also a professional actor so is skilled in weaving great stories of the past - both culturally and ghostly. One of the best tour guides I have met anywhere in the world.
Visited November 2016
SANTA-FE-GHOST-TOUR-REVIEW     505-231-1336
Friends and I enjoyed a wonderful evening Tour with Author and Tour Guide Extroardinar, Allan Pacheco, Tour Guide and Historian!! He was very Professional, Friendly, and fun to tour with! He is very knowledgeable of Santa Fe and the areas around it! Great Stories!! Loved listening to him! We tour several places in the Santa Fe area! Thank You Allan!!
Visited October 2016
SANTA-FE-GHOST-TOUR-REVIEW - LETS GO TOURING!    
Me and my not as yet ghostly girlfriends met Alan for a walk and story of Santa Fe. Alan is animated, expressive and passionate about the history of his home town and we enjoyed how his tour was as entertaining as informative. I selected Alan for this tour as I am gathering inspiration for a new children's book so chose Alan because he has published books of his own. He is a remarkable and delightful spirit all on his own. Fun worthwhile way to walk about Old Town Santa Fe and hear about the life experiences from the past that continues to haunt the present. P.S. Attraction is Ghost Friendly
Visited October 2016
SANTA-FE-GHOST-TOUR REVIEW --- SOMETIMES ON ALLAN PACHECO'S TOURS -- GHOSTLY ENERGY IS ENCOUNTERED!  505-986-5002 or 505-231-1336
This was an unbelievable tour. Allan was a great guide, who told his stories with so much passion. He really brings you into the world of ghosts even if you don't believe in them.
We had a great evening and saw thigs we could not believe, even now we still have trouble believing what we experienced during the tour. But we have the pictures as prove!
Allan Always does his tours himself so reviews about other guides are about other tours.
Visited July 2016
SANTA-FE-GHOST-TOUR-REVIEW -- AL PACHECO's EXTRAORDINARY GHOST WALK -- 505-986-5002
"The Ultimate Tours in Santa Fe"
Reviewed May 13, 2016
Allan Pacheco is the tour guide for an ultimate experience when visiting Santa Fe. I have been to Santa Fe five times, and it was on my latest trip that I had the best of all experiences. My companions and I booked two tours with Allan prior to arriving in Santa Fe. These were private tours just for us and the prices were so reasonable. 
We had the ghost tour on the first day we arrived meeting Allan right at dusk. We wound our way around town listening to fascinating information. Although I am not as much of a ghost enthusiast as my friend, I found myself very interested in the stories told on location. The tour ended back at the square just at dark. Allan even walked us (three women) to the La Fonda, where we were staying. Two days later, we met Allan for the historic walking tour. I have been on a walking tour of Santa Fe in the past, but this far exceeded my prior experience. Again, this was private to our group and, therefore, tailored to our questions. As a history buff, I came away feeling that this jewel of a city was part of me.
Both the ghost walk and history tour of Santa Fe more than met our expectations. Allan's depth of knowledge, high energy and upbeat personality are second to none. I have been on many tours both in the USA and abroad and Allan's history tour ranks in my top two! 
Go to Santa Fe. Meet Allan. You won't be disappointed. 
By the way, Allan is a one man show. If you read a review about someone other than Allan leading, it's not the correct tour!
Visited April 2016
SANTA-FE-GHOST-TOUR-REVIEW --- ALLAN PACHECO IS A INVESTIGATOR OF RENOWN AND AUTHOR -- HE KNOWS HIS STUFF...
"The Only tour guide who has ghost hunting experience in Santa FE"
Reviewed July 15, 2015
Local historian and Author Allan Pacheco is the only tour guide in Santa Fe who actually has ghost hunting experience and has investigated many areas over his 30 plus years of being in the Santa Fe area. He personally took us to many places where there was history of apparition sighting and shared photographs of some of his personal hunts, with a few photos that stand out, such as one taken in a local cemetery where a power surge of some kind comes up from the ground (grave site) and fries the circuitry of the camera. This is a rare occurrence and exceptional to capture a photo of it through a second camera while it was occurring. He spent a couple of hours with us walking us around and even though it was a pay for tour I felt that I came away with a friend that I could contact as I needed later. 
Not interested in the paranormal?: Allan does historical tours and can leave out the ghostly experiences for the squeamish if requested. He is the author of several "easy read" history books on the Santa Fe area. Grab one for the ride home on the plane and your flight will go by quick, as our's did. 
PS: Allan also has experience in keeping the local beggars at bay while on the tour and they can be pesky in the plaza areas after dark. For the most part they recognize him as a local and will leave your group alone. We never felt threatened while walking the streets at night on this tour. Because of many narrow stairways of the buildings, I don't believe that this tour would be handicapped friendly and you should contact him for the minimum age that he would like to see on his tours. 
....StanJanParanormal
Visited April 2015
SANTA-FE-GHOST-TOUR-REVIEW -- ON ALLAN's TOURS YOU GET THE HISTORY OF THE AREA -- AS IN HOW IT BLENDS INTO THE TALE OF THE HAUNTING
A GREAT DAY!
Although we were very familiar with Santa Fe, we lacked color on the lore of the city and its historical twists and turns and paranormal phenomena. Allan was just the guy to entertain and inspire us. A very nice man who was fun, entertaining and full of stories about wonderful past of Santa Fe and the residual ghosts that haunt it.
Visited December 2016
SANTA-FE-GHOST-TOUR-REVIEW --- BELOW -- ALLAN PACHECO ALSO DOES HISTORY TOURS 595-986-5002
------------------------------------------------------------------------------------------------------------------
Great insight to the history of Santa Fe"
MARCH 3, 2017
We recently went to Santa Fe for President's Day weekend. Although we've been here many times, it was the first time for one of the four in our group. We did a bit of research and decided to book a tour with Allan. What a lucky choice! Allan made the history come alive and was a refreshing new look at a city we thought we knew very well. Allan stopped frequently (by benches, so we could sit while he spoke) and told us interesting and fun stories about the early days. Although we requested the "history " tour, he obligingly threw in a little ghost lore when we showed some interest. Would highly recommend him to anyone visiting this interesting town.
W.
SANTA-FE-GHOST-TOUR-REVIEW  --  At the plaza monument, the end of a fun trek, a happy duo who took ALLAN's private History Tour. 

SCHEDULE A TOUR = 505-986-5002 or 505-231-1336
ABOVE: The OLDEST HOUSE during TERRITORIAL DAY- wild west days… The building and lady do look ominous. Below: an old postcard of the OLDEST HOUSE.  Yes during daytime tours ALLAN's tours do go into the OLDEST HOUSE -- (IF IT IS OPEN)... SANTA-FE-GHOST-TOUR-REVIEW   GHOST CONTACT AT TIMES DOES HAPPEN --- BRING YOUR CAMERA AND GHOSTOMETER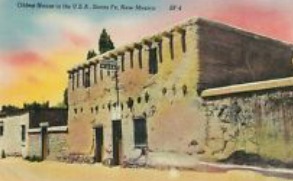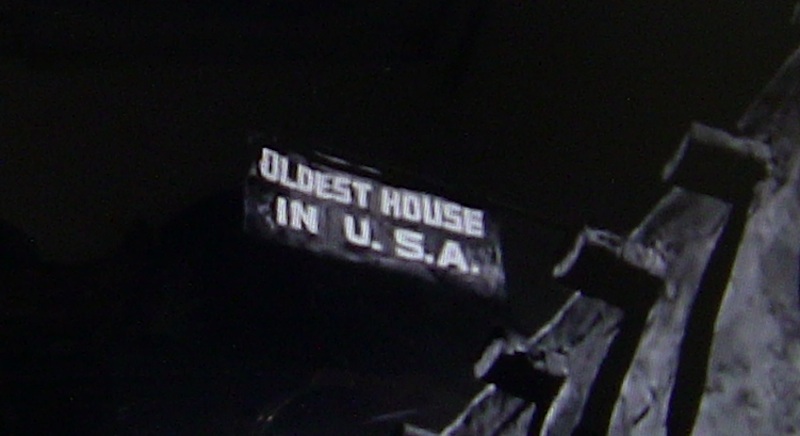 ABOVE:  The OLDEST HOUSE sign circa 1950………The place can be docile or full of energy. BELOW -- SANTA-FE-GHOST-TOUR-REVIEW    a picture is worth a thousand words.  This group posed with a flag at a haunted area, was contact made -- note the odd beams?  Skeptics will say -- beams of light - that can be explained away -- normal stuff.  Nay sayers can be right and so can the ghost chasers. IN the past this tract has had all kinds of activity, as in seen, recorded on ghost boxes, felt and ghostly human forms caught on film. The fellow on the right in the blue jacket -- a good NEW JERSEY  guy -- later on took a tumble while on tour. There was nothing there to trip him up.  What caused the fall, did he trip himself or did something snag him.  Did something form here -- follow him and push him? NO. Impossible. However, on rare occasion, in the past, this place has seen people get pushed by something that is not there. Maybe -- the lesson of this picture adn the happy -- is not to have a ghost chaser flag on display in this tract -- wink -- wink. 
BELOW: like out of a 1950s-1960s horror film a cold breeze  would sporadically can be felt inside the OLDEST HOUSE IN THE USA.  LIKEWISE, AN energy was registered on thE ghost box.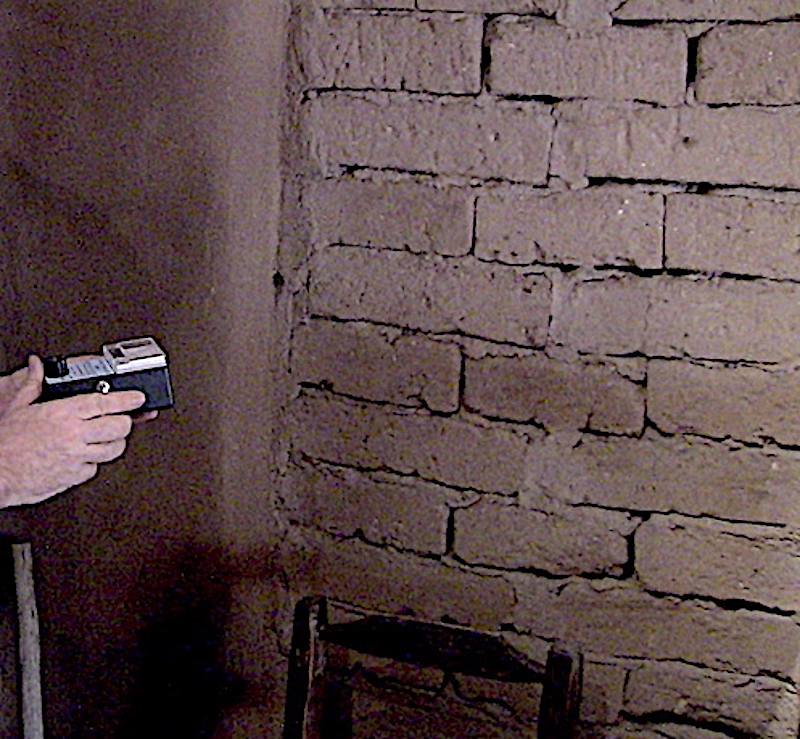 Below: Old haunted Marrion Hall, (YEARS AGO) before it was bought and remodeled into a hotel. This building was a magnet for sightings, many pictures were taken on Allan's tours at this place, because  the building was filled with unworldly energy.  SANTA-FE-GHOST-TOUR-REVIEW  IT MAY MISS THIS -- WORD OF THE WISE -- WHEN YOU TOUR WITH ALLAN -- BRING CAMERAS! 505-986-5002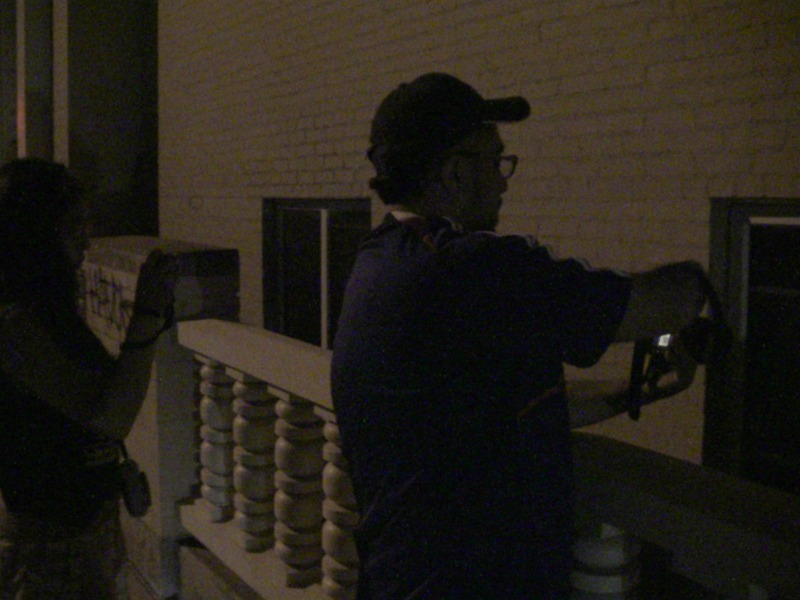 | | |
| --- | --- |
| Allan's night tours do go past some scary places -note the expression BELOW; so far nobody has been abducted by aliens from another world or SANTA-FE-GHOST-TOUR-REVIEW would have reported that!  505-986-5002 | Schedule a Day or Night Ghost walk 505-986-5002 or Daytime History tour.  Bring your Ghostometers! |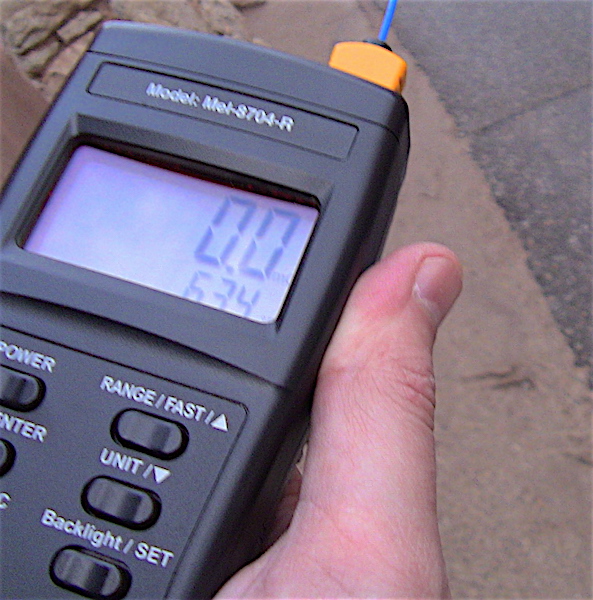 | | |
| --- | --- |
| Solo or large group -- Allan is your main man  505-986-5002 or 505-231-1336...  Right; THE END OF  ghost tour  - WITH PUAL BUNYAN - ZAC!  | santafewriter@me.com |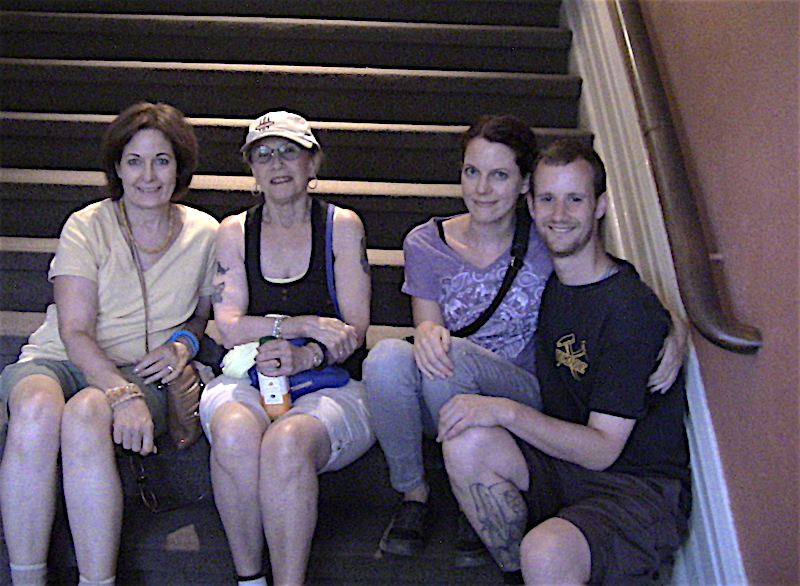 Day or Night Ghost Tour -- call Allan Pacheco, schedule a trek = 505-986-5002 or 505-231-1336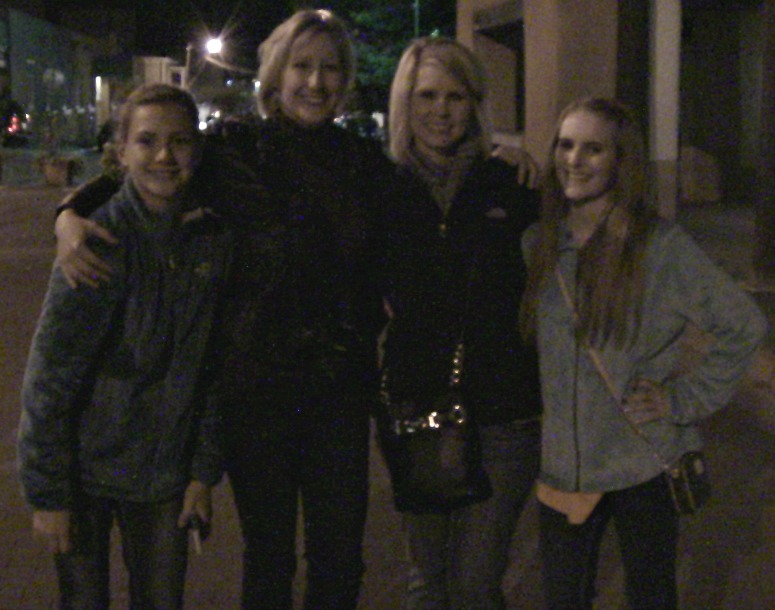 ALLAN's tours are so interesting, that he is a sought after paranormal radio guest.  Below are some of the many programs, tour guide Allan has been on.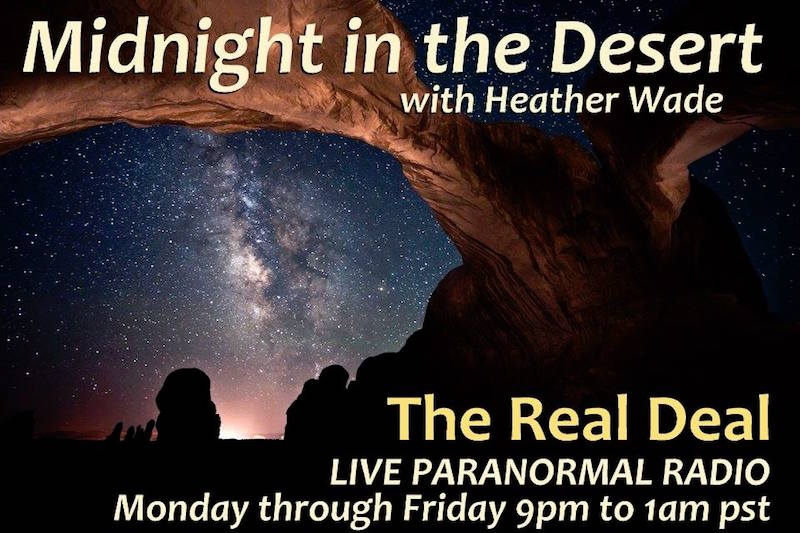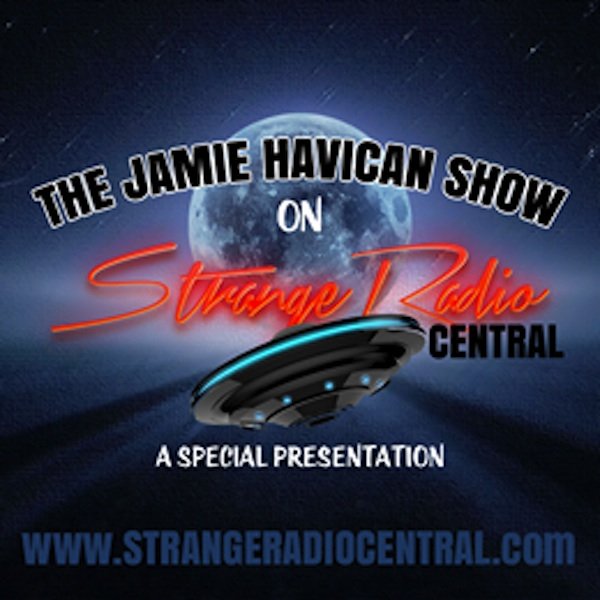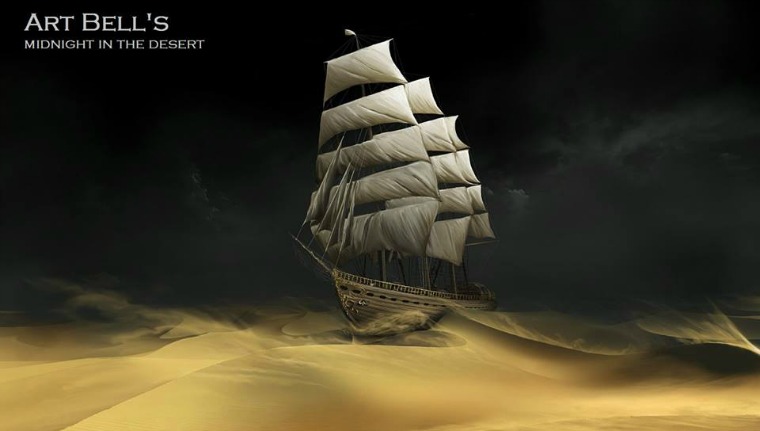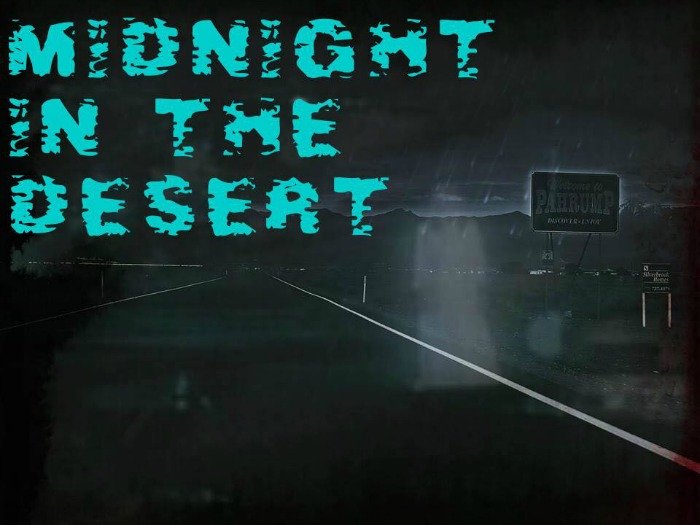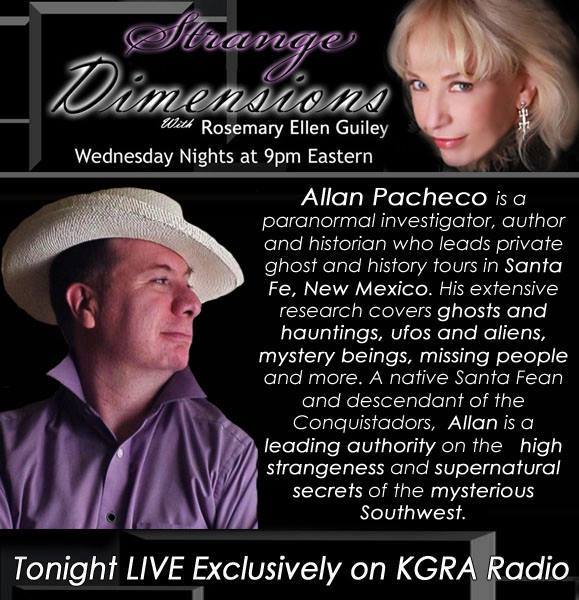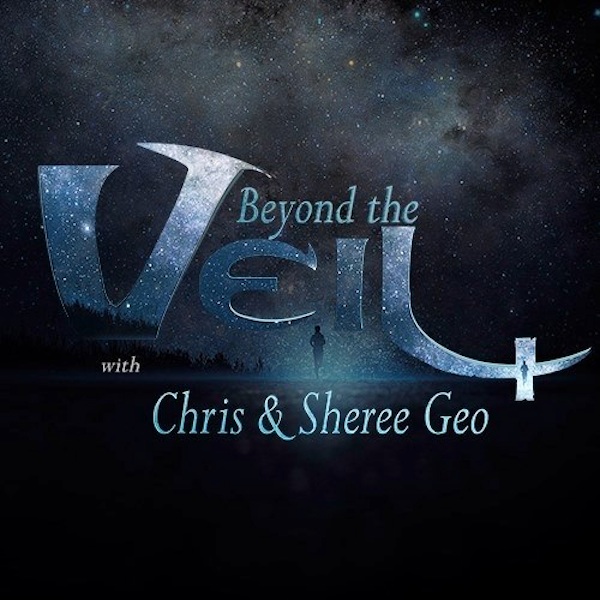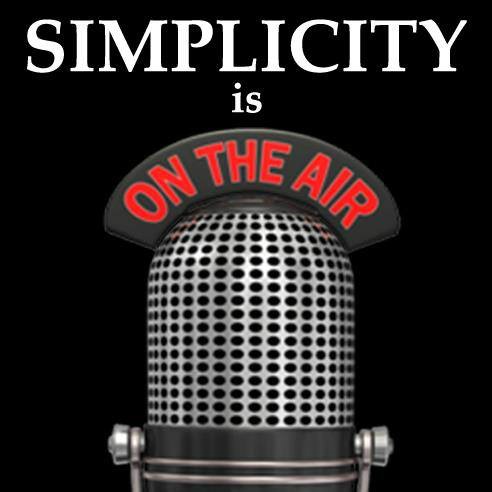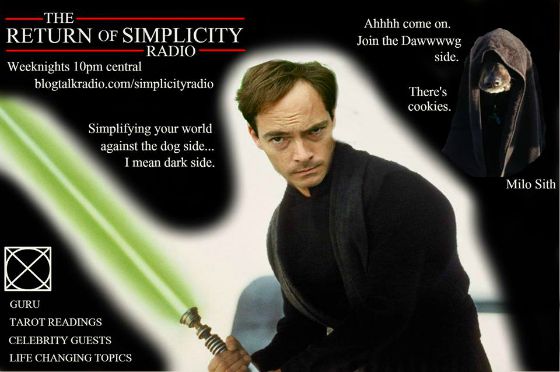 Tour with Allan or get him on your radio show --505-986-5002 or 505-231-1336 santafewriter@me.com