moon-spinner-tours  

 -- GHOST TOUR.  505-986-5002/505-231-1336/ PARANORMAL!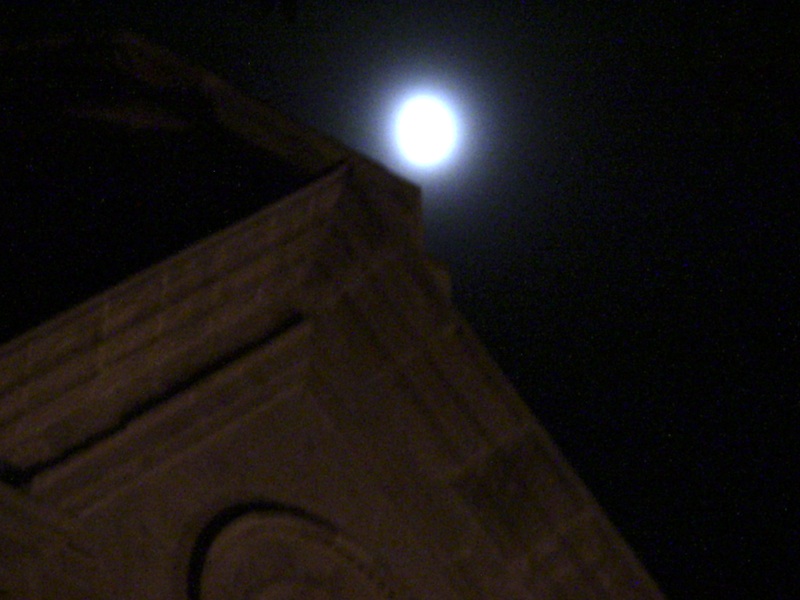 In any kind of light or tint, the haunted historical Marian Hall, gives off a sinister vibe.  The building looks like something out of a horror film.  Allan's 

moon-spinner-tours  ---  

Moon spinner tours gives you the low down on Santa Fe paranormal. 
| | |
| --- | --- |
| | Happy people who took Allan's private  night tour --- FULL MOON or FRIDAY 13th TOUR or - BELOW: DARK OF THE MOON TOUR --Lets go Touring! |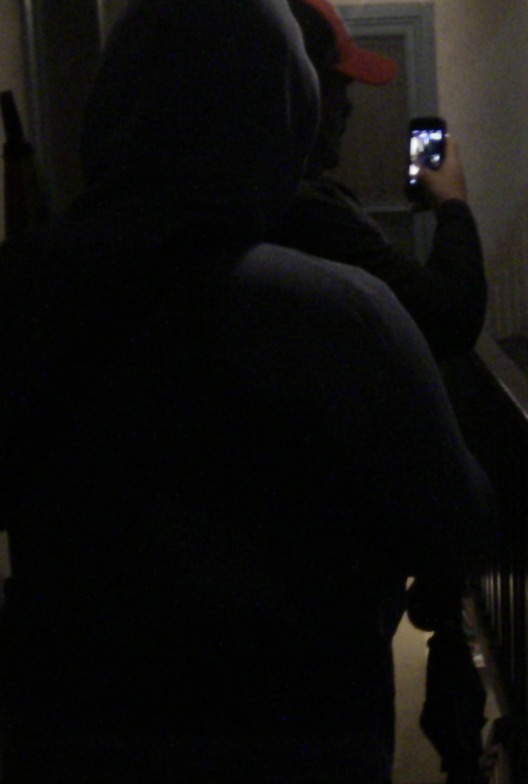 santafewriter@me.com

Historic, Santa Fe, is the most haunted city in the USA, sometimes on moon-spinner-tours or evening tours you feel the presence of a ghost or capture something on film.

 On Allan's moon-spinner-tours, you are encouraged to bring you cameras, gadgets and of course your flashlights, your trek does traipse through some dark -- eerie places. Book a tour 505-986-5002 or 505-231-1336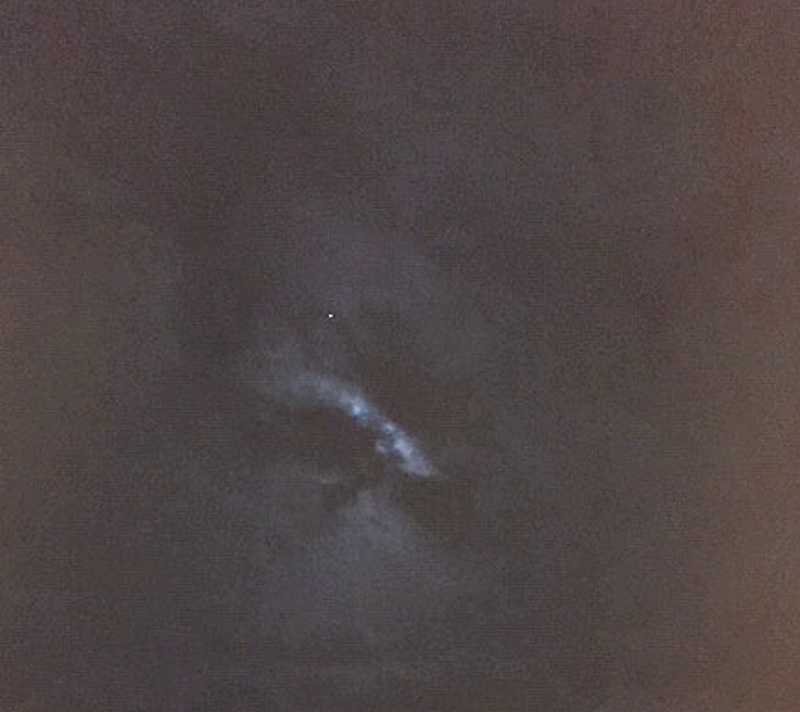 ABOVE -- Moon peeking through the clouds -- BELOW ghost hunters on tour 505-986-5002
BELOW: ALLAN --- getting a bearing ---- THIS WAY OR THAT WAY? We do not want to vanish by way of a dimensional door -- we just want to find it and see it ---- wink-wink !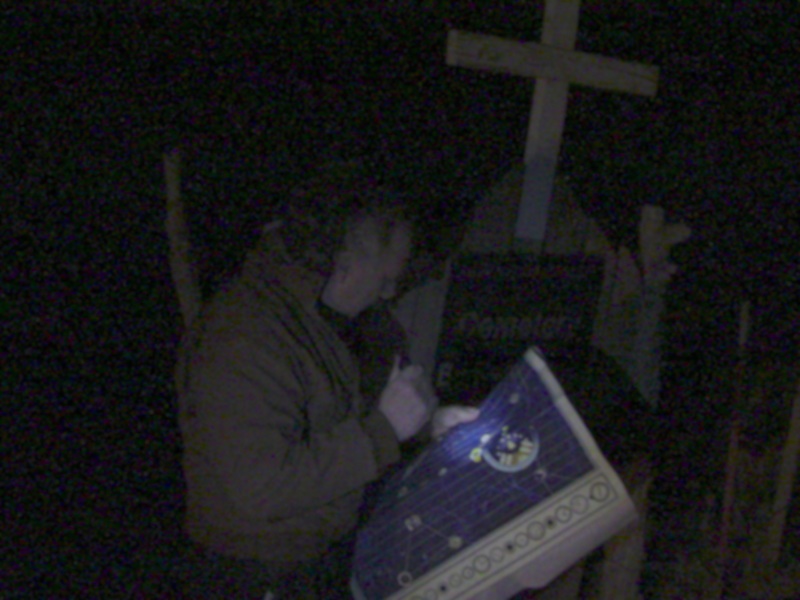 On Allan's ghost tour-- bring you camera and questions!  Below a section of Haunted Santa Fe.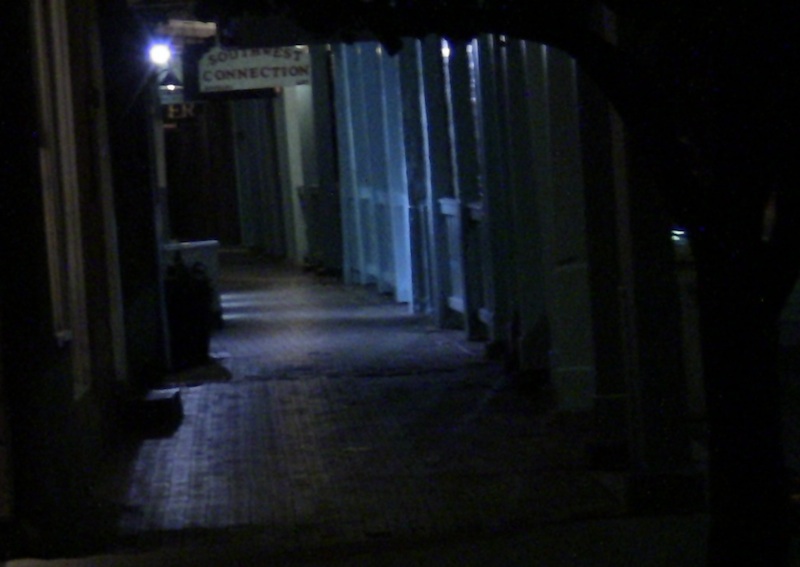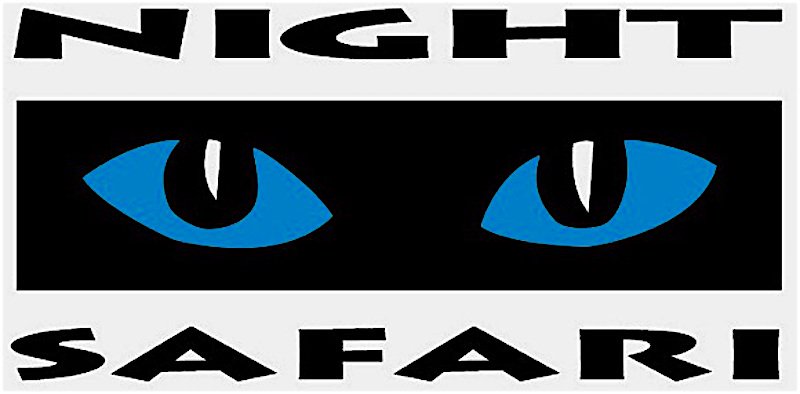 ABOVE: IN THE PLAZA -  AT THE END OF A LATE NIGHT PARANORMAL TOUR DURING THE FIESTA………………………………………………………………………... ON ALLAN's TOURS-- BRING YOUR QUESTIONS-- HE IS CONSIDERED BY MANY TO BE AN AUTHORITY ON SANTA FE & SOUTHWEST PARANORMAL.
Allan is the only Santa Fe tour guide that is a regular guests on paranormal radio shows throughout the USA.

Below -- moon-spinners-tour   / outside a haunted building -----CONTACT! Got GHOST GADGETS?  BRING EM!  DOES NOT MATTER HOW OLD OR WHAT BRAND!
On you moon spinner tour, bring your camera, sometimes the ghostly energies  cause your batteries to drain or make you camera malfunction or sometimes you capture something!  Below, the camera at times went wonky on this moonspinner tour after passing by a haunted area, THE OLDEST HOUSE -- home of the colonial brujas.
It is rare but on this night there was all kinds of activity at the witches' house, the dowsing rods repeatedly crossed at an area where  ghostly apparitions have been seen in the past or cold spots have been felt.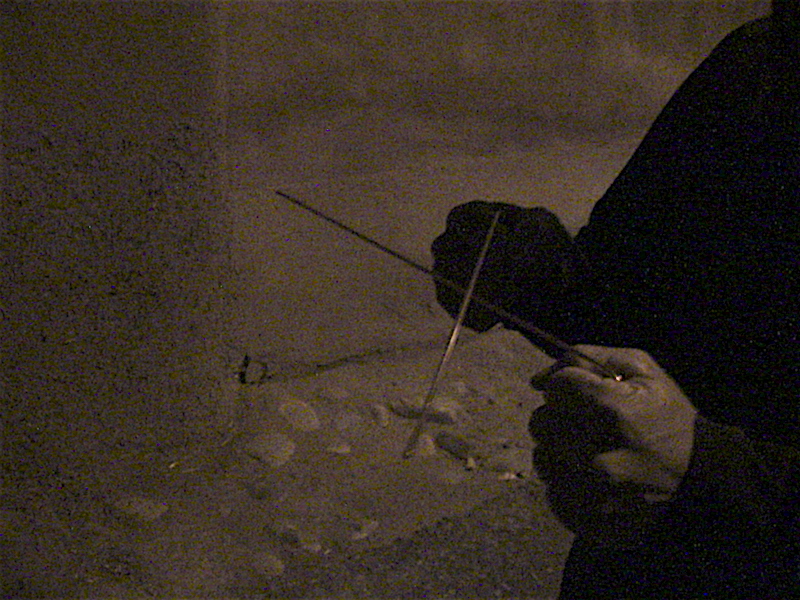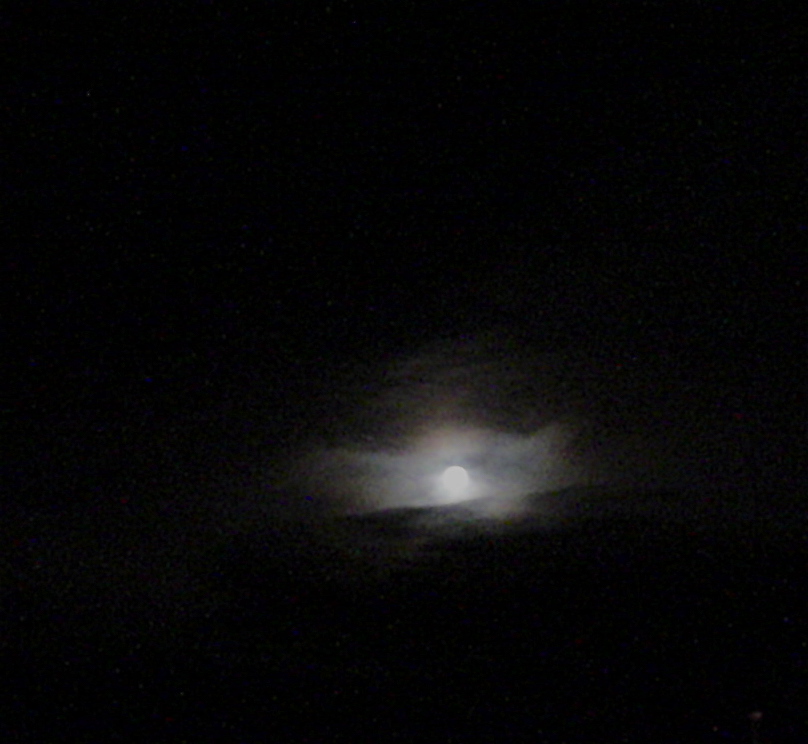 Allan's tours = 4 seasons  = 505-986-5022 schedule a safari.
BELOW- END OF A MOON-SPINNER TOUR at the historic and haunted LA POSADA... This world class resort is the refurbished  mansion of the AL CAPONE of NEW MEXICO TERRITORY - the wild west's  ABRAHAM STAAB -- HIS WIFE, MRS. STAAB, haunts this mansion!  JULIA

LEFT: MOON PEAKING OVER THE HAUNTED COURTYARD!

ABOVE-- WHAT WAS THAT IN THE TREE, A GHOST OR THE WIND?
TOUR = 505-986-5002 
505-986-5002 or 505-231-1336 PRIVATE TOUR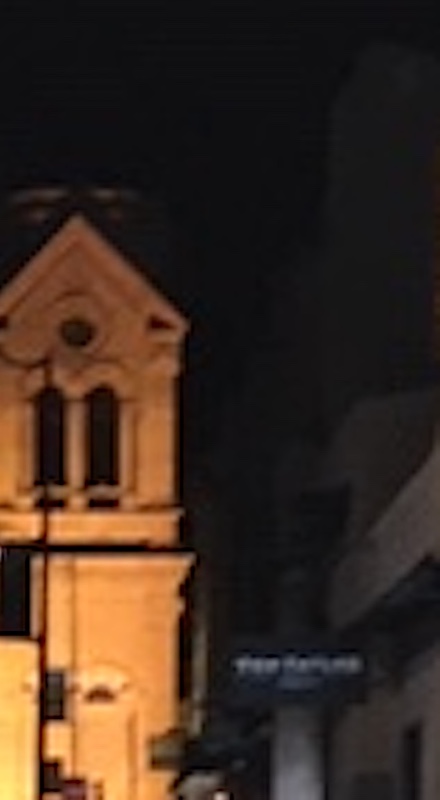 MOON SPINNER TOURS     on your safari you explore paranormal Santa Fe --- got questions -- got ghost gadgets -- bring em.  Your trek is done at a comfortable pace and you visit places where the ghosties romp.  On some tours contact it made.  Be it registered energy on a ghost box, photo, or the presence of one  of the critters.  505 986 5002  call and book a tour -- led by ALLAN PACHECO
DOES NOT MATTER IF YOUR  GHOST GADET IS AN AP ON YOUR I-PHONE OR A ZILLION DOLLAR GHOST BOX --- GOT THE EQUIPMENT BRING IT -- MOON SPINNER TOUR --- SOMETIMES IN HAUNTED AREAS -- NOTHING HAPPENS AND SOMETIMES --- BINGO!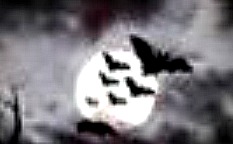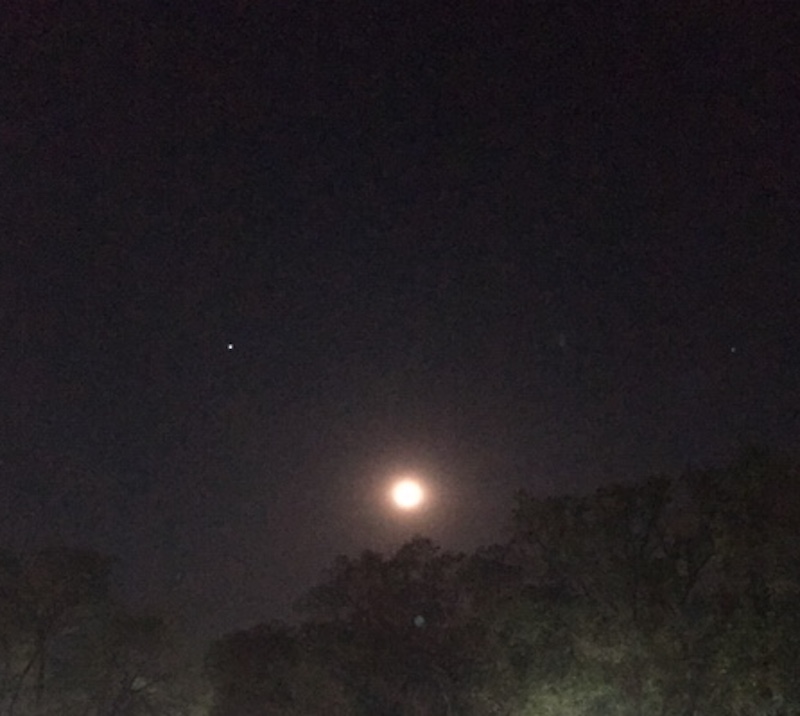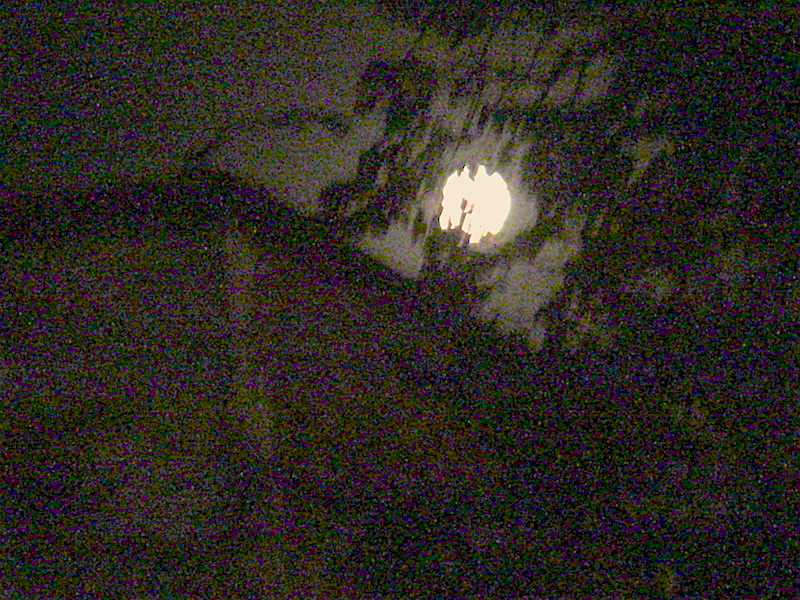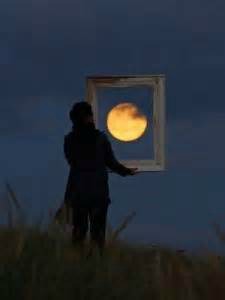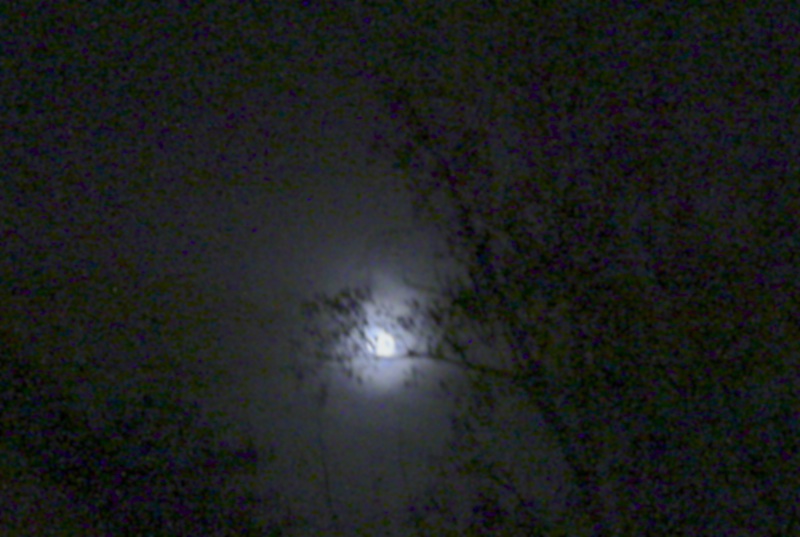 WARNING!
MOONLIGHT =  WEREWOLVES ---- THEY  ROAM ABOUT  in SANTA FE!!  
Wink-Wink-- Or I think ----
Wink -- wink......

SOME OF THE RADIO SHOWS ALLAN HAS BEEN ON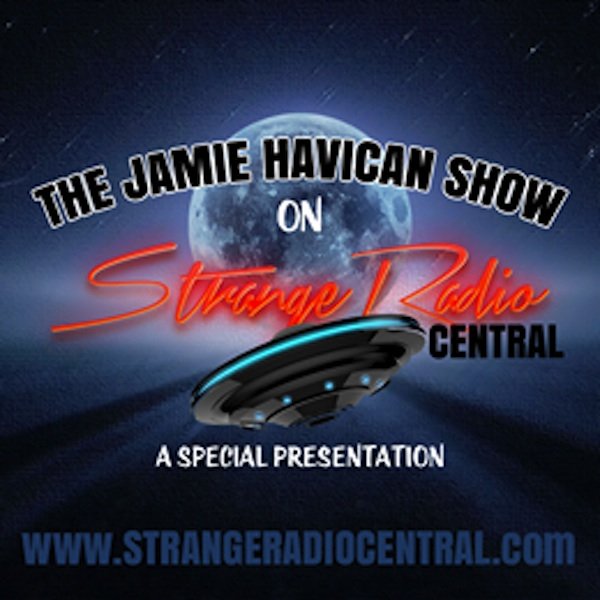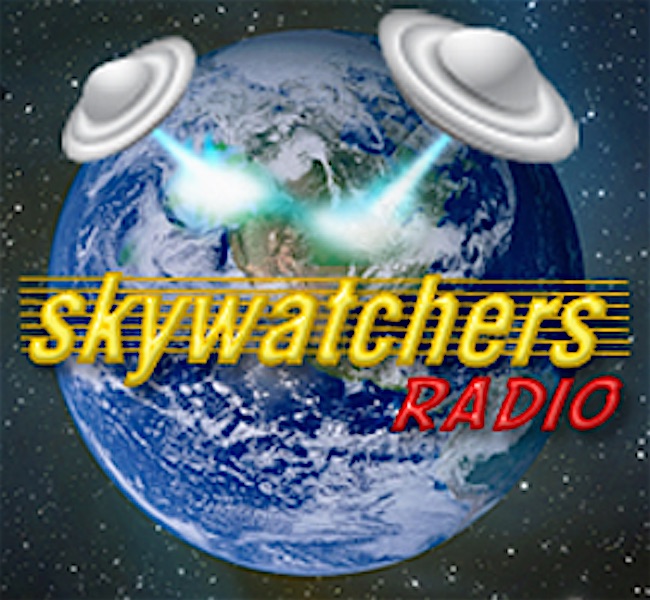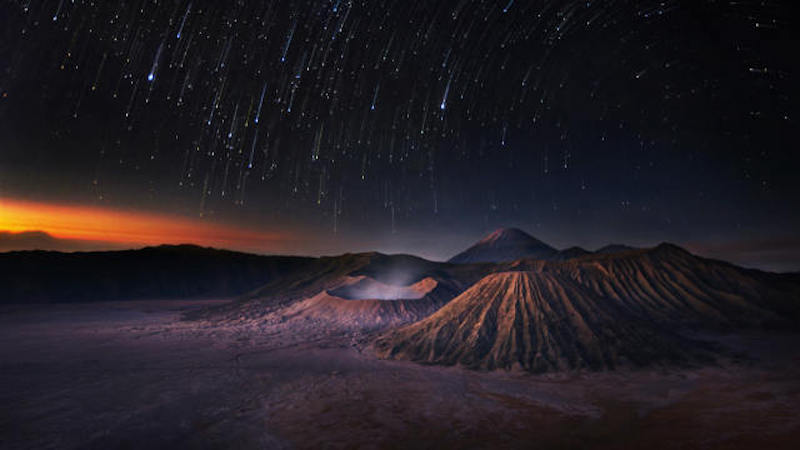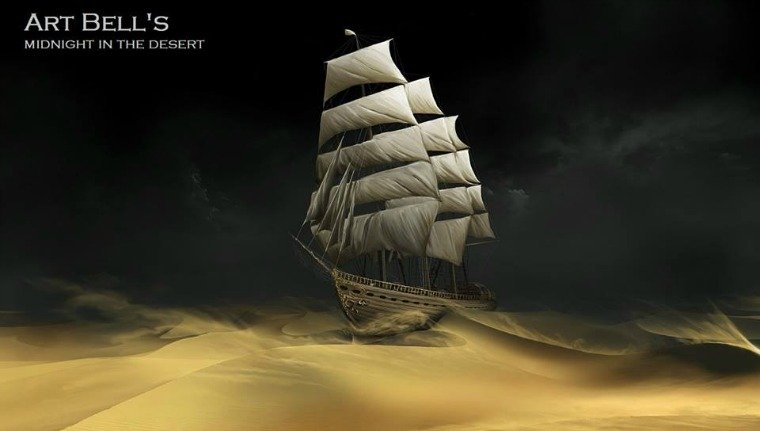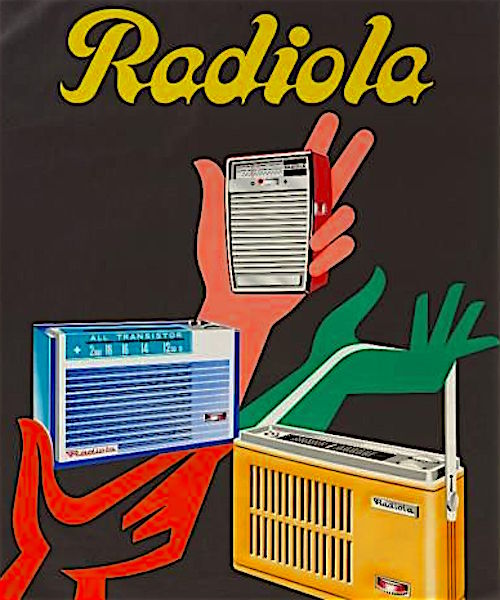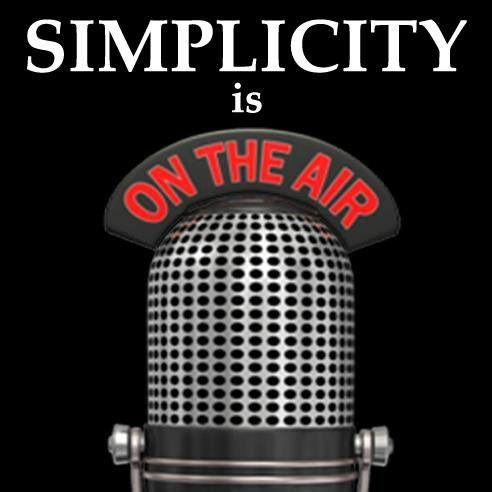 NEED A GUEST --- ALLAN IS AVAILABLE -- RADIO PROGRAM --- TOUR GUIDE ---- LECTURES --- 
505-986-5002 or 505-231-1336