BLACKDAHLIA  / BLACK DAHLIA MURDER --SANTA FE'S VERSION ---- ALLAN'S GHOST TOUR-WALK ARE FILLED WITH SIMILAR STORIES--505-986-5002 / 505-231-1336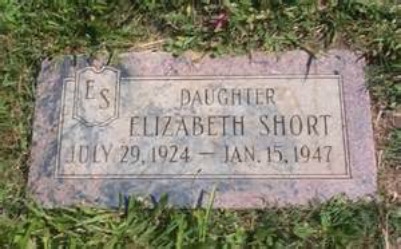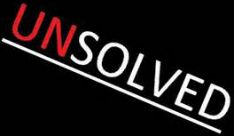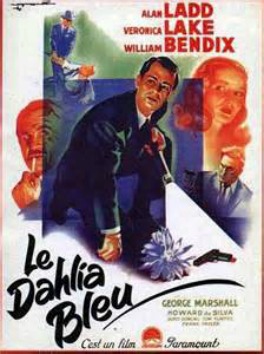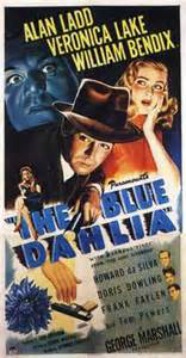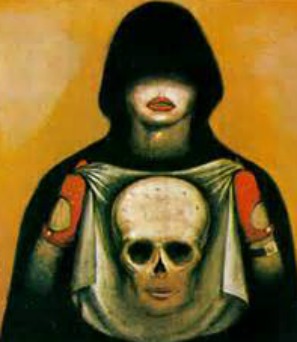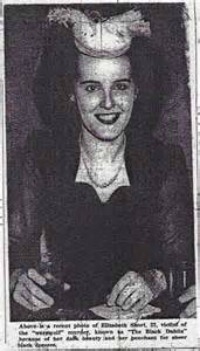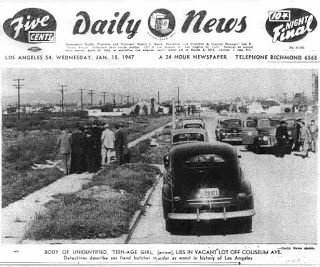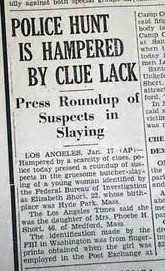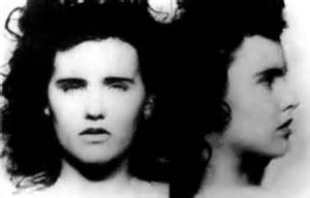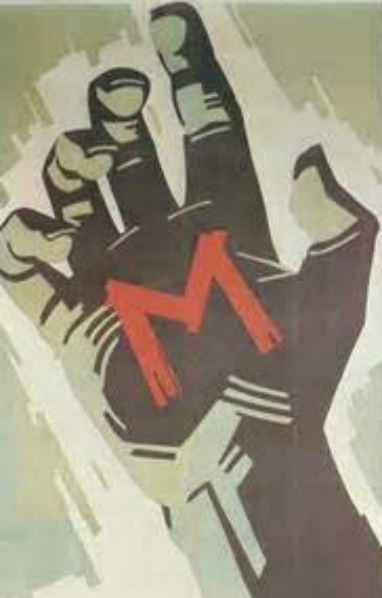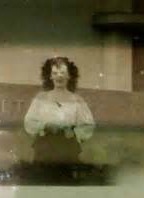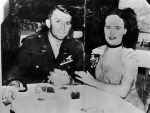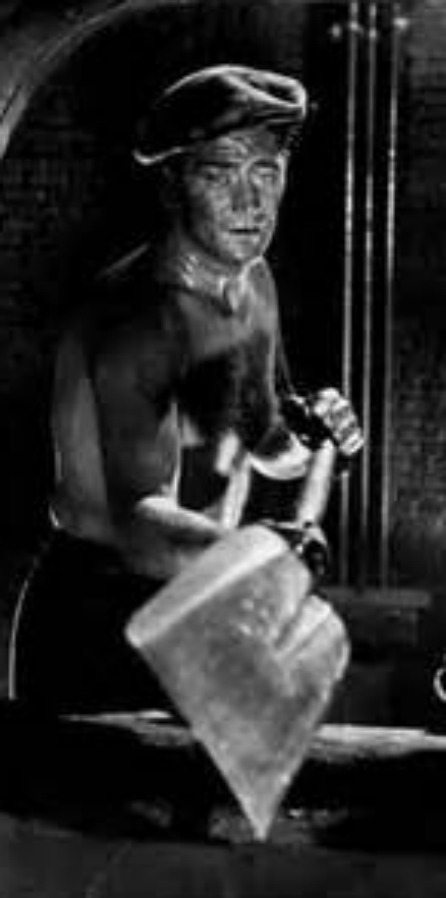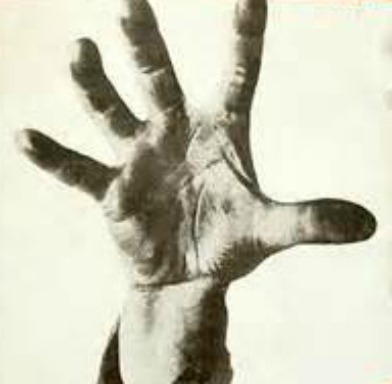 BLACKDAHLIA / THE BLACK DAHLIA MURDER is an unsolved case that has stumped the Los Angeles police department since 1947. The Black Dahlia was twenty two year old Elizbeth short, who's cut in half, terribly mutilated body was found in a empty L.A. urban lot.
According to lore, the murder investigation was called the Black Dahlia because either Short had a flower tattoo of a Black Dahlia on her, or a knife wound on her corpse looked like a Black Dahlia, or Short called herself the Black Dahila in homage to a character in the 1946 film noir "THE BLUE DAHLIA".
Santa Fe has a similar unsolved murder case, complete with a sawed in half corpse that had been badly mutilated. There was no flower tattoo on the Santa Fe corpse, but the carnage that was inflicted on the victim, in many ways was more severe than what happened to the Los Angeles Black Dahlia.
BLACKDAHLIA  /This brutal murder has stumped the Santa Fe constabulary and local sleuths on many levels, since 1993. Unlike the Los Angeles case, there was evidence galore.
THE LOS ANGELES BLACK DAHLIA: Elizabeth Short, was from Medford, Massachusetts, age twenty two, brunete, was found in an empty Los Angeles lot on Norton Avenue (CRENSHAW DISTRICT) January 15, 1947. Short's body had been severed in half in the lower abdomen area.
Her naked corpse was bruised, had many knife-slice wounds, as well as rope burns. Large pieces of skin were missing from her chest and leg. Elizabeth's face had been cut from ear to ear, the incisions ending at her mouth.
The corpse also had been washed and drained of it's blood. The ghastly things about this murder, is that perhaps Elizabeth (rope burns) had been alive during some of this torture. Also a piece of skin, either from her leg or from her breast with a rose or dahlia tattoo was found deep inside her rectum.
BLACKDAHLIA  / All types of wild theories or stories have been attributed to Elizabeth, she worked as a waitress, was  a prostitue, a lesbian or was a wannabe actress. Lastly she was sacrificed in a demonic ceremony.
Elizabeth was last seen alive on January 9th, 1947, six days later her body was found. The L.A.P.D. interviewed many people, but no one was ever charged with the crime. Key suspects were her (a) father, (b) an unknown serial killer, (c) a doctor from Los Angeles, who was rumored to perform illegal abortions and (d) a petty thief.
BLACKDAHLIA /  One wild theory that surfaced a few years ago is that actor/director Orson Welles killed Elizabeth Short. Mary Pacios claims that she was a friend of Elizabeth Short's and that Orson was unhinged at times. Supposedly, Welles 1948 film, "THE LADY FROM SHANGHAI" has many mannequin scenes, the mannequins are set onto a wall and are chopped up, as in how Elizabeth Short's body was found.
Orson Welles did have a magic show, where he did saw his assistants in half. It is very curious that the L.A.P.D. was never able to come close into bringing this case to a close.
BLACKDAHLIA  / Was the murderer to powerful, and to well protected to be prosecuted? Was the murderer a serial killer who was always one step ahead of the police, or was the killer just some drifter who left town after the murder?
BLACKDAHLIA / To capture a woman, torture her, carry a body around, drain it of it's blood, cut the corpse in half, then dump the remains onto a Los Angeles-vacant lot, with out leaving any clues behind sounds far fetched. There had to be more clues, these clues were either purposely ignored or stupidly cast away.
Is it possible the killer or killers at first planned to remove the jaw and teeth from the Black Dahlia's head. Would this explain why the victim had two wounds on her face that went from ear to mouth.
The idea of taking the teeth from the jaw, would mean no dental identification as in who the Black Dahlia was.
BLACKDAHLIA/ Then again, why would the killers or killer leave the readily identifiable head of the Black Dahlia attached to the sawed away upper torso. After all the culprits did remove according to lore any type of distinguishable tattoo from the victim.
BLACKDAHLIA  /Did the killer or killers just run out of time and the plan of a thorough dismembering of the body became botched, and thus they dummped the remains of the victim onto an overgrown urban lot?
BLACKDAHLIA/ The similarities of the butchery done in Los Angeles are somewhat similar as in to what was done in Santa Fe. A Weird Beard termed the Santa Fe mysterious or disputed victim (IDENTITY) the Dahlia or Santa Fe Dahlia
Santa Fe's Black Dahlia murder, is similar to the L.A. murder only in it's brutality, desecration of the corpse.
SANTA FE'S BLACK DAHLIA MURDER
Here are the facts, myths, and legend that make up Santa Fe's Black Dahlia's murder case. It's of note that the following story reads FANTASTIC, but it can be verified through the archives of the various New Mexico newspapers that cover the Santa Fe news scene.
Complete list of full name,s books and newspapers for source for this story and other stories in SFMPG book is found in its source pages. Here is abridged version of sources for this story=Fellow, Grammer, Jensen, Longto, Moffatt, Pawolski, Ruzanowski, Sitton, Terrel.
Bill Faurot, in 1993, decided to transplant his ailing rosebush from his backyard to his frontyard at 1921 Fort Union Drive, in hopes that the new location would revive his failing plant. Prior to that, everything Faurot had tried on the rosebush, be it minerals, fertilizer, pruning, had come to nothing in making the shrub thrive.
Oddly, the unhealthy rosebush was flanked by thriving rosebushes that bloomed and were as high as the fence that they bordered against. Why did the seven rosebushes flourish at this house, while number eight withered?
Faurot, who was a state accountant, readied his frontyard and dug a hole for his shrub. Task done, Faurot began the transplant and started to burrow around the ill rosebush in his backyard.
At a foot and half into the ground Faurot pranged a large object with his shovel. Faurot thought his shovel had hit a large rock, so he scooped around the obstruction. As the dirt and roots were removed, it was discovered the shovel had hit the top of a buried human skull.
Faurot's wife, Cynthia, who ran a tile business out of the house was shown the skull. At first the skull which had no upper or lower jaw, was thought to be an old Indian relic. The Faurots, who were from Wisconsin, had no idea that the simple chore of pulling out a sick scrub would plunge their house and themselves into a Santa Fe "TWILIGHT ZONE" type murder investigation and trial.
According to lore, the skull was put onto a shelf and positioned as a book end. Faurot went back to the rosebush and dug further into the soil and found the skull had rested on what looked like large black "Hefty" plastic trash bags, that were full of lumpy pointy material. As Sherlock Holmes would say, "Murder most foul!"
Faurot telephoned the Santa Fe Police Department and the constabulary excavated the burial site. The black plastic bags contained human bones and flesh. The murder victim's remains were found to be buried under the rosebush, and Santa Fe legend has it that more remains were found in different spots in the backyard.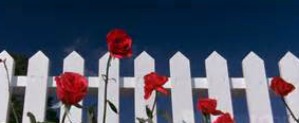 ALLAN PACHECO'S TOURS ARE FILLED WITH SIMILAR ODD TALES-GHOSTLY & HISTORICAL- TO SCHEDULE A TREK IN DOWNTOWN SANTA FE = 505-986-5002 or 505-231-1336/ NOT INTERESTED IN THIS GENRE BUT, LIKE UFOS - TRY THIS pAGE -- FLYING SAUCERS & FOO FIGHTERS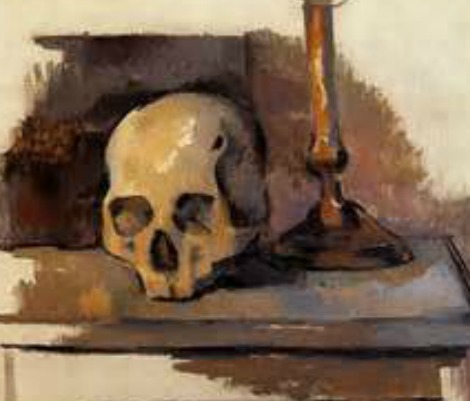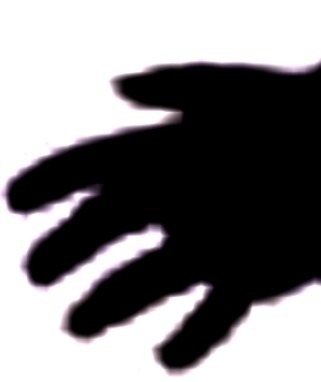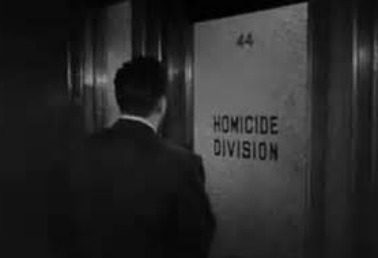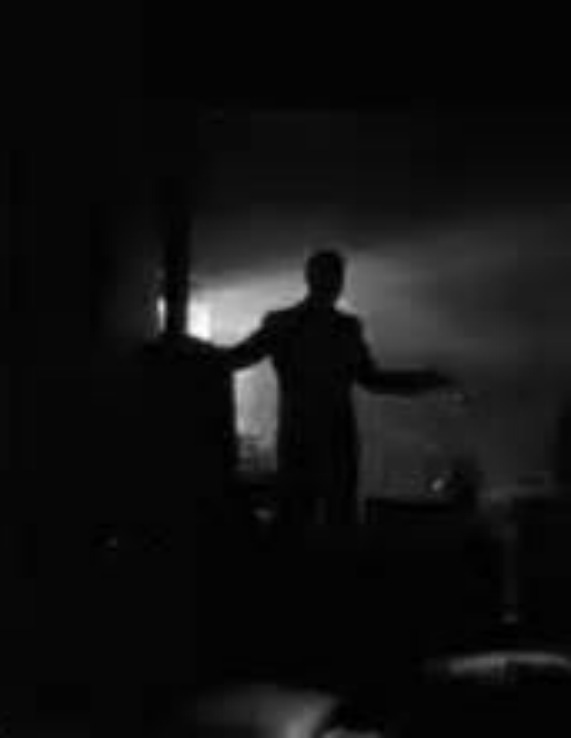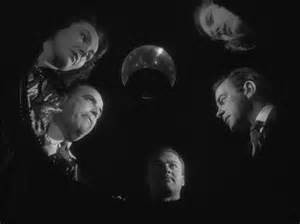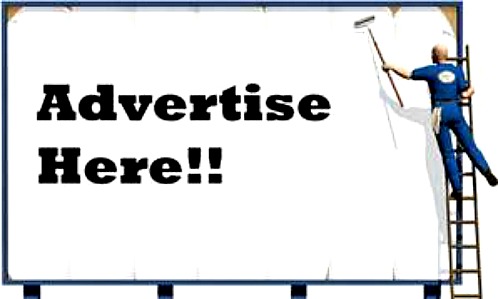 BLACKDAHLIA --- BLACK DAHLIS DE SANTA FE
The ghastly remains indicated, the corpse had been butchered before it had been buried. The mandible had been removed or badly damaged, meaning there were no teeth available for dental record identification. Different sources and the following murder trial, make for murky absolutes and that is what makes this case so mysterious.
BLACKDAHLIA / With no plastic identification, credit cards, or wallet, and no teeth, the police department did not have a clue as in who's remains they had recovered. Complicating matters was that the fingers had been removed from the victim's hands. No rings, as in identification or fingerprints were availabe.
Freakish, some of the remains were somewhat preserved while other parts of the body were badly decomposed. By the end of the excavation, the Police had a wheelbarrow of white human fat along with skin and disfigured flesh and bones.
BLACKDAHLIA  / A human torso and legs were the largest anatomical pieces the police unearthed. The investigators concluded there was not enough remains found to reassemble a corpse. One theory put forward and was later dismissed, was that the police had uncovered many human limbs and body parts, from many different corpses. (A BODY DUMP).
After further investigation the detectives concluded they were dealing with the flesh and bones of a man. This assumption was based on the shape of the skull and torso. This conjecture was later disregarded when the S.F.P.D. excavation team dug up some pelvic bones.
Santa Fe lore has it that there were no pelvic bones found at the crime scene. Bits of what looked like a blue night gown with white flowers that had slash marks was found amongst the globs of human fat. This find led the police to conclude that the skeletal remains was that of a female.
That bit of lore maybe true, because metal shavings were found amongst the skeletal remains, indicating the corpse had been thoroughly disected with metal tools. The police at first stated: the victim was a male, they then later changed the sex of the victim, to that of a female.
No other remains were found in the Faurot's backyard.
Wagging Santa Fe tongues, said, "Maybe there are other black plastic bags with human body parts buried in the area."
The detectives in essence thought that some previous owner of the rosebush house, prior to Faurot's moving into the abode, had murdered somebody and then partially gotten rid of the corpse. 
The clues were few but once the story broke about what was found in the backyard at Fort Union Drive house, the police department was hit with a tidal wave of leads. People came forward with stories of what they experienced and witnessed while living or visiting at that residence.  LIKE THIS KIND OF THOROUGH STORY -- THEN YOU WILL LIKE ALLAN PACHECO'S PARANORMAL/GHOST TOURS  -- PEOPLE FROM ALL OVER THE USA HAVE TAKEN  HIS SANTA FE SAFARIS.
GHOST CLUB PEOPLE - ALLAN PACHECO LEADS YOU ON A PARANORMAL DELUXE TOUR - DE SANT FE
The rosebush house was built by the late Mark Davis, a music teacher in 1963. This area where the house was built had no bad history linked to it. Throughout the 1940's and 1950's, the tract was undeveloped and was known as an out of the way wild scrub thicket area.
A few arroyos ran through the region, weeds and pinion trees landscaped the quadrant. Hikers, camp fire kids, played and traipsed through the general area. An outback lover's lane was hundreds of yards away from where the house was built.
During wild west days, the area where the house was built was close to the Santa Fe Trail and an old cavalry out post.
At first glance of the records of this area, nothing out of the ordinary can be attributed to this vicinity, but this is decieving, read on. The first recorded incident of trouble at this house dates from 1968.
Alice Deschweinitz along with her children vacationed at this house on Fort Union Drive in 1968. Deschweinitz was a friend of Nancy Davis, who was the daughter of music teacher Mark Davis, who was the owner of the house.
According to Deschweinitz, her sabatical at this abode was full of eerie metaphysical events. The walls and floors of the house would creek and sometimes objects would rattle. Deschweinitz discovered hot spots of activity inside the house and a evil chilling cold zone that was located at the entrance to one of the house's bathrooms.
Early one morning Deschweinitz walked into the dining room and saw black candles burning on the mantle. Another morning Deschweinitz saw candles of different colors ablaze on the mantle.
Deschweinitz's youngest daughter, when let out to play would not walk or go near a certain region of the house's backyard. It's of note, the police estimate that the murder and burial of the mutilated corpse happened in the late 1970's, yet certain regions of the yard in 1968 were taboo to a child.
Pure nonsense? Or was there an energy of evil at this house in 1968, that only an innocent child could detect? Or was there a mutilated body buried in the backyard prior to Deschweinitz's visit, perhaps even before the house was built in 1963?
The police in 1993, at first said the remains dated back to 1978, as when the murder and burial took place. Yet later on during the murder trial, the date of the crime was set to be around 1975-1976. One of the oddities concerning this unearthing of a corpse and the history of this house is that the dates are not exact and speculative. This would play a big part in the future murder trial concerning the remains that were found under the rosebush.
The scariest moment Deschwienitz had at this dwelling was when she and her oldest daughter one evening encountered a man in a hallway. The man uttered a few threat and then vanished. What did Deschweinitz encounter, a ghost, a demon, or her imagination? Do ghosts talk or did Deschwienitz see a Hellish wraith?
Virginia and John Boland bought the house from Mark Davis in 1971. John Boland was a vet who suffered from multiple sclerosis. In 1973, a glimpse of the future or of the past depending on when the murder took place, revealed itself to the Bolands. After a session with an Ouija board, John Boland became enraged and attacked his wife Virginia.
Before this atttack, John had a problem gripping anything with his crippled hands. Throughout his assault on his wife, John choked down Virginia in a two handed death grip. Luckily, Virginia managed to break free from John's throttle and then kept her wheelchair bound husband at arm's lenght.
What possesed John, was it the same evil energy Deschweinitz had experienced in 1968? Days later John started snapping his teeth at Virginia and attempted to bite her. John in demonic voice announced to Virginia, "If I bite off you're tongue you will bleed to death." John's strange look and violent strength were completely foriegn to Virginia.
Virginia questioned John, "Who are you?" John retorted, "If I told you, you wouldn't be able to stand it!" Through calling on God, Virginia was able to get John back to normal, shortly after this event John was placed in a hospital where he passed on.
Plain and simple Ouija boards are dangerous, for you do not know what kind of spirit you are calling, and what kind of possession can result.
The records concering this house, where the murder mutilated body was found are sketchy at best. The Bolands moved from the house in 1974 and the property became a rental or house for sale. Who or whom lived at this residence during this time is unknown, perhaps the house was vacant.
Perhaps the abandoned house was used for cult like ceremonies during this time? Santa Fe facts and lore draws a blank when it comes to who inhabited this dwelling during certain spans of the 1970's
Like this story, want to read more, then get SANTA F: MAYHEM & PARANORMAL GUIDE.
`
_____________MORE DAHLIA-----CLICK HERE = MORE DAHLIA INFO & PHOTOS______________________________________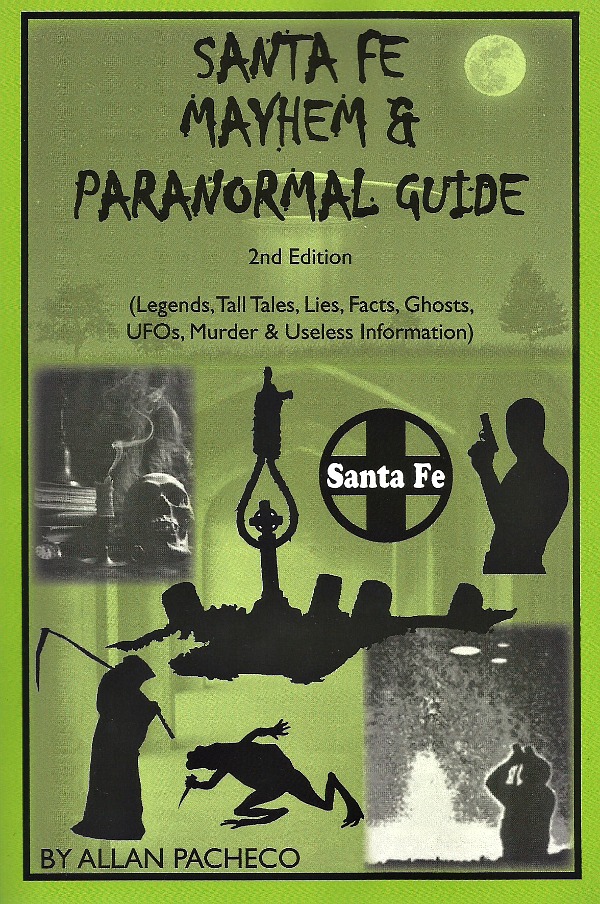 CLICK HERE FOR : "SANTA FE: MAYHEM & PARANOMAL GUIDE" -PAY PAL PAGE----or PRESS ON BOOK COVER!
BOOK A SANTA FE TOUR----- AS WE WALK THE OLD TOWN YOU HEAR MAYHEM & PARANORMAL STORIES, AND YOU SEE WHERE THEY HAPPENED!! 505-986-5002 or 505-231-1336
HISTORY & PARANORMAL TOUR SANTA FE, A TREK THROUGH THE OLD TOWN!
BY AUTHOR ALLAN PACHECO 505-986-5002/ THEY ARE PRIVATE TOURS!
SO YOU GET TO ASK AS MANY QUESTIONS AS YOU WANT!
------------------CLICK HERE = SANTA FE TOUR- PARANORMAL & HISTORY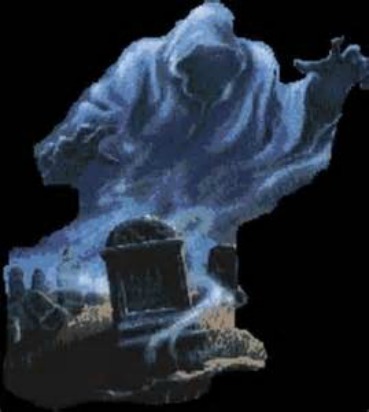 ALLAN & A WORLD RENOWN PSYCHIC EXPLORE A HAUNTED-LOST CEMETARY AND THEY MAKE CONTACT WITH SOMETHING THAT GOES --BUMP-- IN THE NIGHT!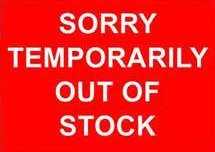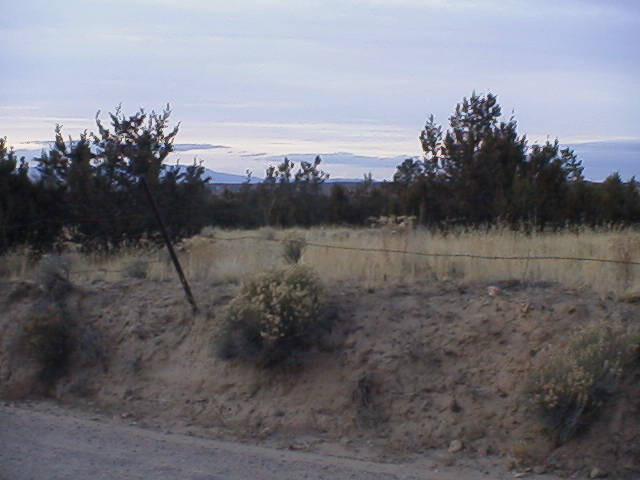 CLICK TO ORDER DVD "THE HAUNTED GRAVEYARD" $10 INCLUDES USA POSTAGE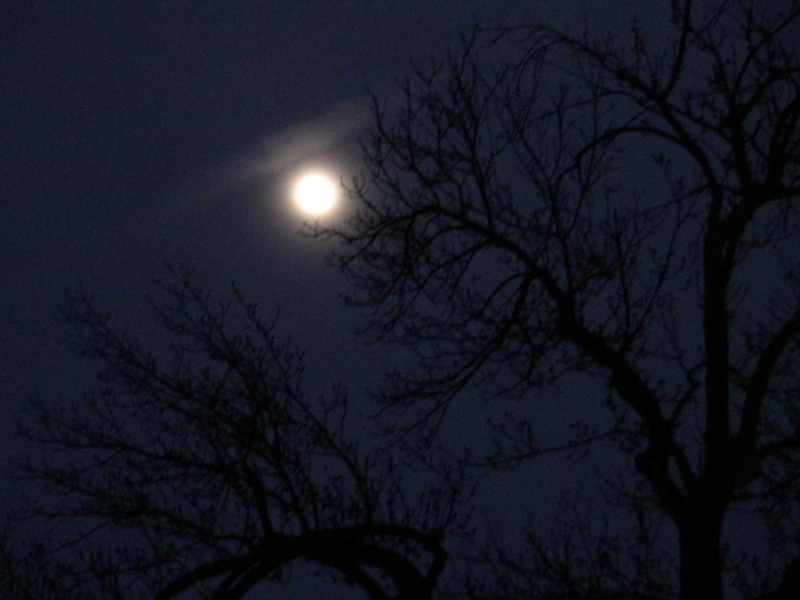 CLICK HERE TO LISTEN TO A 1950 BROADCAST THAT SUMS UP THE BLACK DAHLIA CASE AND THE HUNT FOR THE KILLER---- SOME OF THE FACTS ARE WRONG ----HOWEVER---- IT IS A GOOD SYNOPSIS---BUT COME BACK TO THIS PAGE___ A LOT MORE INFO AND PHOTOS CONCERNING "THE BLACK DAHLIA & THE SANTA FE DAHLIA"!!!!!
PRIVATE TOURS WITH ALLAN -- HISTORY OR PARANORMAL (GHOST) 505-986-5002 or 505-231-1336
At the end of a ghost tour (RAINY NIGHT) in November in the Plaza.
YOUR PRIVATE TOUR AWAITS--505-986-5002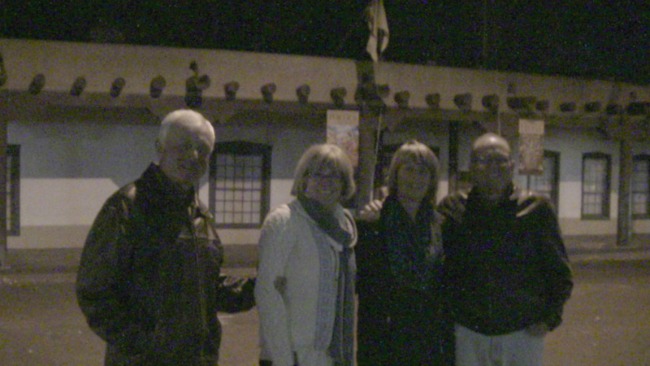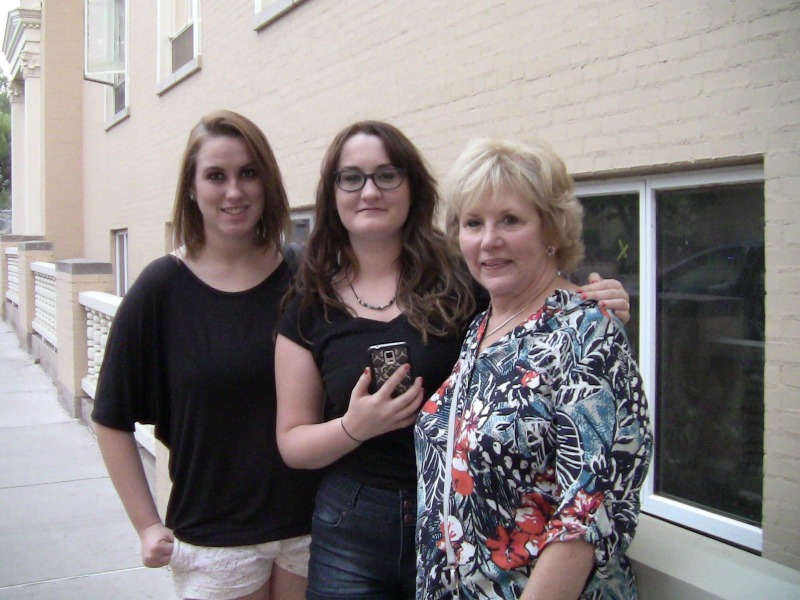 LEFT: AT THE HISTORIC & HAUNTED OLDEST CHURCH-- SOMETHING WAS THERE --SHE FELT IT!! SUMMER OR WINTER: SCHEDULE A TOUR--505-231-1336 AND BRING A CAMERA = YOU NEVER CAN TELL ??? WHAT YOU WILL CAPTURE ON FILM????
AND SOMETIMES--ENERGIES AS IN ???? MAKE THE CAMERAS MALFUNCTION OR DRAIN THE BATTERIES OF THE CAMERA!!!  

below ON a winter safari -- the duo and I -- tour guide AL PACHECO --- ran into some wicked energy. My camera was fully charged --  THEn its  BATTERY was drained in an INSTANT.  by what? By HOW?

FORTUNATELY  I WAS ABLE TO GET A FEW SNAPSHOTS OF THESE GHOST HUNTERS --- BEFORE THE CAMERA WENT ZAP!

THIS WAS A GREAT TOUR -- the couple had  FANTASTIC QUEsTIONS!
---
LOST???? LOOKING FOR A SUPERB SANTA FE GUIDE---PRIVATE TOURS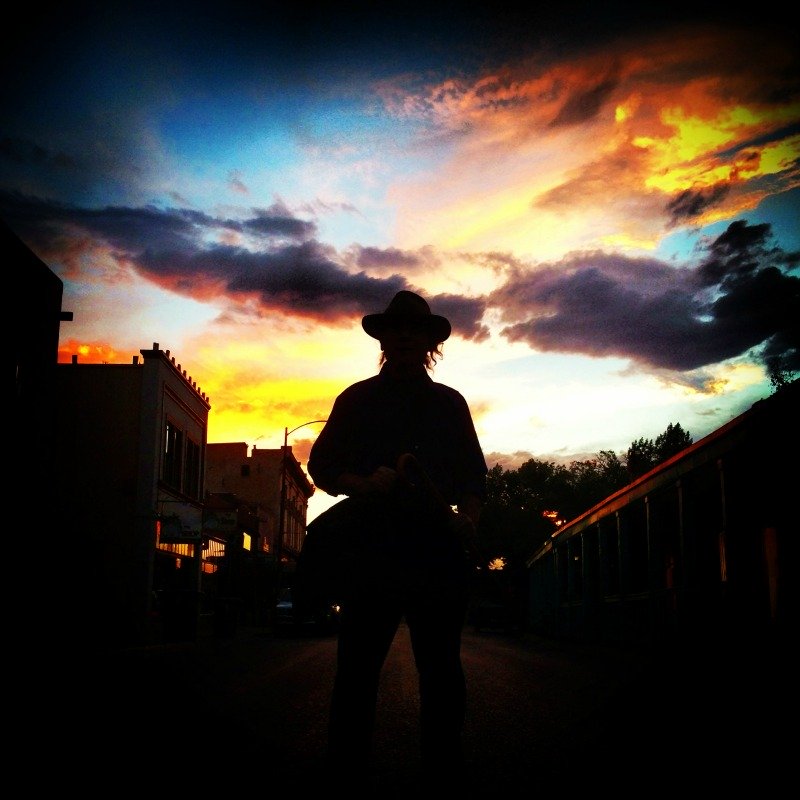 ALLAN IS YOUR MAN--- ---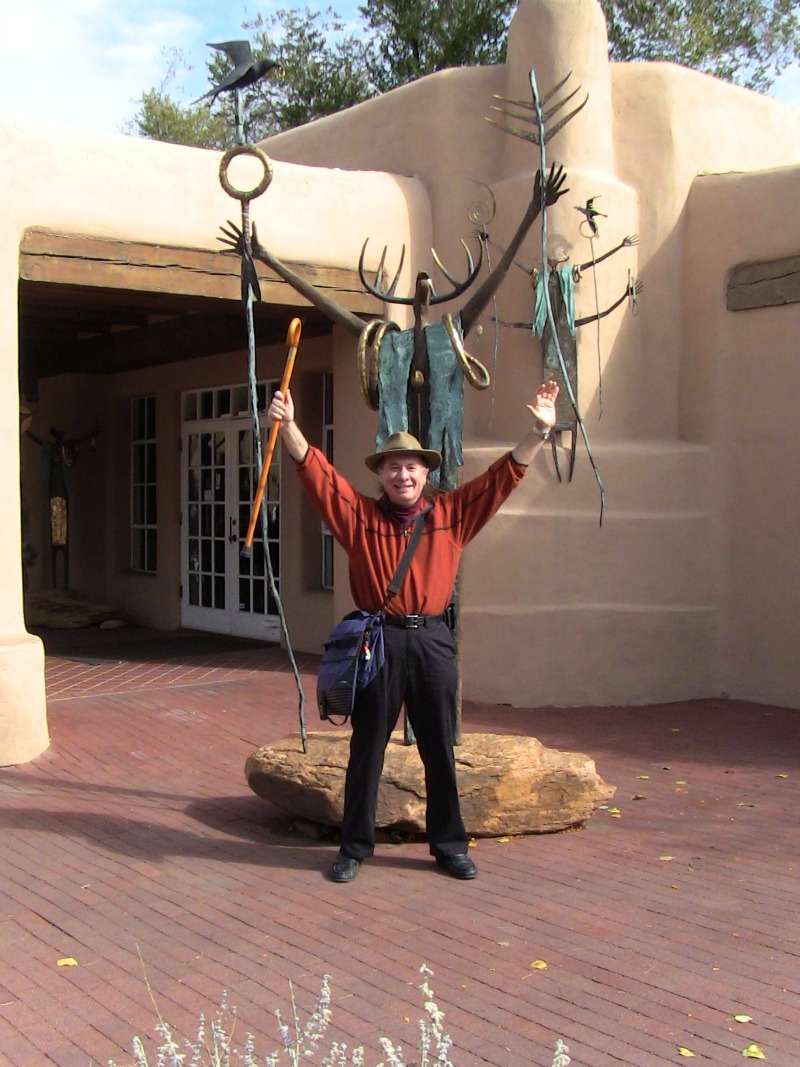 THRILLER TOUR 505 - 986 - 5002
ALLAN'S LATEST BOOK---TO ORDER CLICK ON BUTTON  / BUY NOW /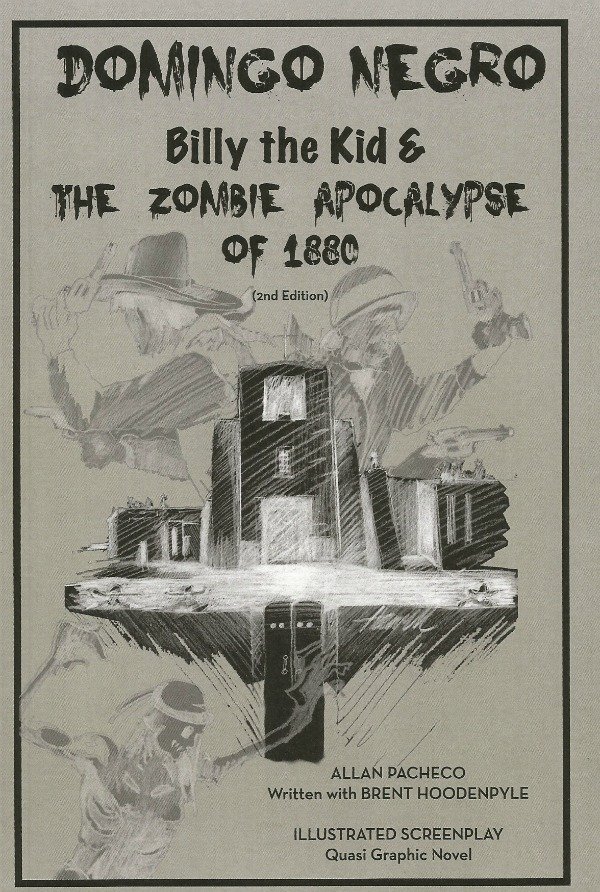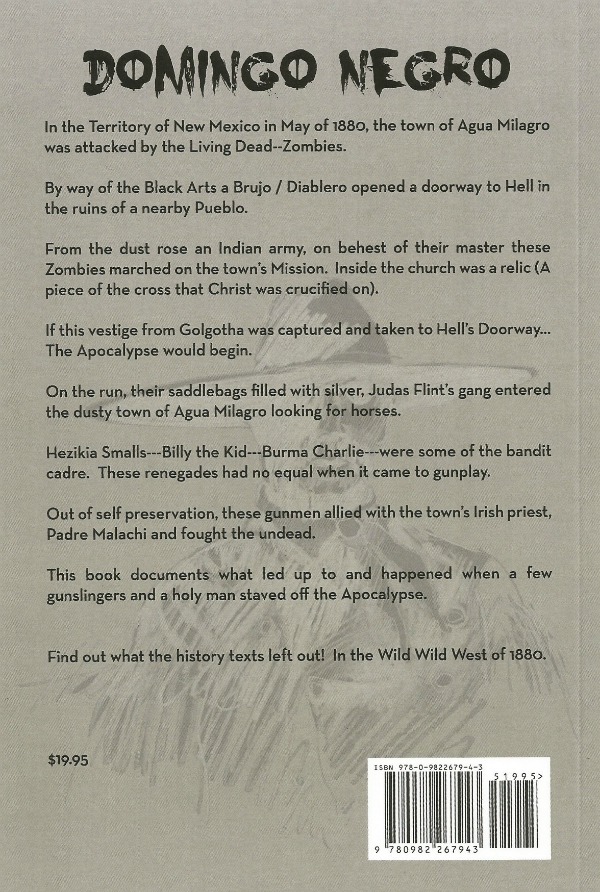 SCHEDULE A TOUR WITH ALLAN----OR GET HIM ON YOUR RADIO SHOW----PODCAST-----BELOW SOME OF THE SHOWS ALLAN HAS GUESTED ON--- 505-986-5002 or 505-231-1336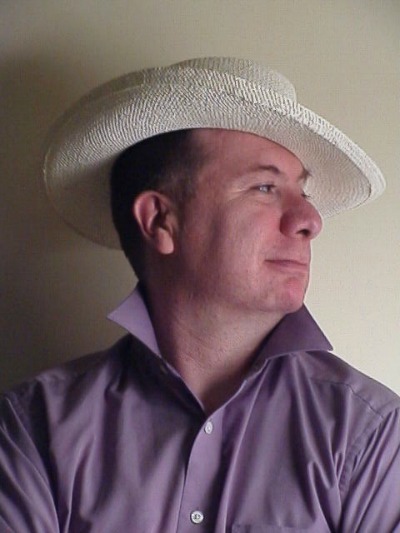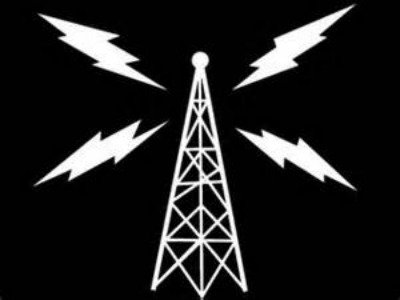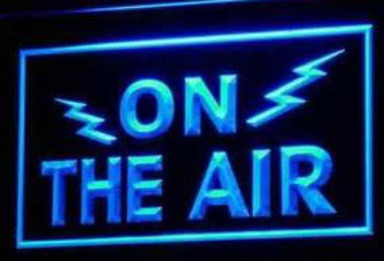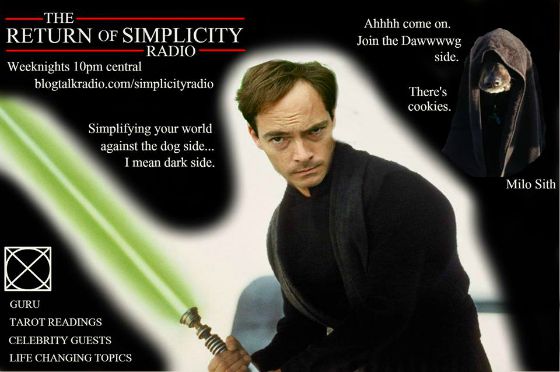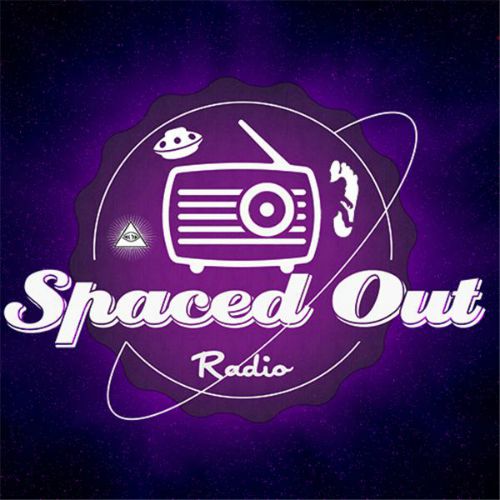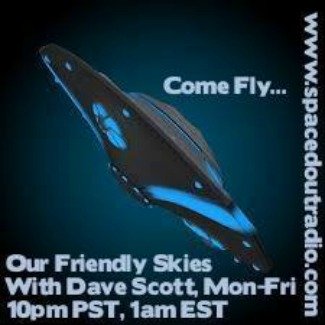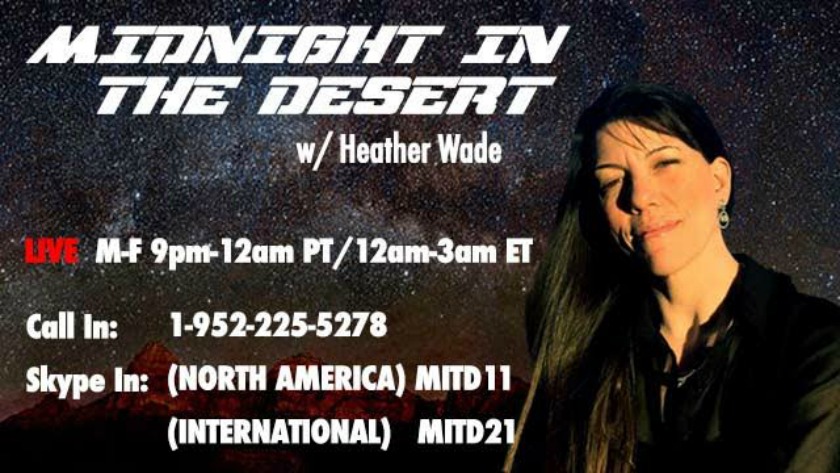 CLICK HERE---HOME PAGE----SANTA FE GHOST AND HISTORY TOURS-----
THE TOPICS = …..GHOSTS--------------UFOS----------------MISSING PEOPLE------------------- CONSPIRACIES-----------------------MKULTRA--------------------------- MACABRE--- -------------THE BLACK DAHLIA-------------------- THE SANTA FE DAHLIA------------- ----------------THE PECOS TRIANGLE____________TALES FROM HIS TOURS & INVESTIGATIONS--- ---------------------------------------------ALLAN's TOPICS ARE THRILLING AND SO ARE HIS TOURS + BOOKS----------------------------- --------505-986-5002 or 505-231-1336_____________ to get to the links page-----click on the SPACED OUT RADIO icon---- lets exchange links______contact ALLAN at ________santafewriter@me.com