NIGHT-TOUR-SANTA-FE / Ghost walk led by AL Pacheco = 505-986-5002 or 505-231-1336
Your ghost walk = NIGHT-TOUR-SANTA-FE --- is led by author, investigator, and Santa Fe native Allan Pacheco. You private trek is done at a comfortable pace, to make a reservation for a private safari -- call 505-986-5002 or 505-231-1336.  On your safari you will get the spine tingling stories of what happened at X LOCATION, and you guessed it -- X LOCATION is haunted. The NIGHT-TOUR-SANTA-FE is a jaunt that pass by and through energy filled, haunted spots. Got ghost gadgets, as in ghost meters or K2, or ghost aps?  They are welcomed on your ROYAL CITY PARANORMAL -- STRANGE DIMENSIONS TOUR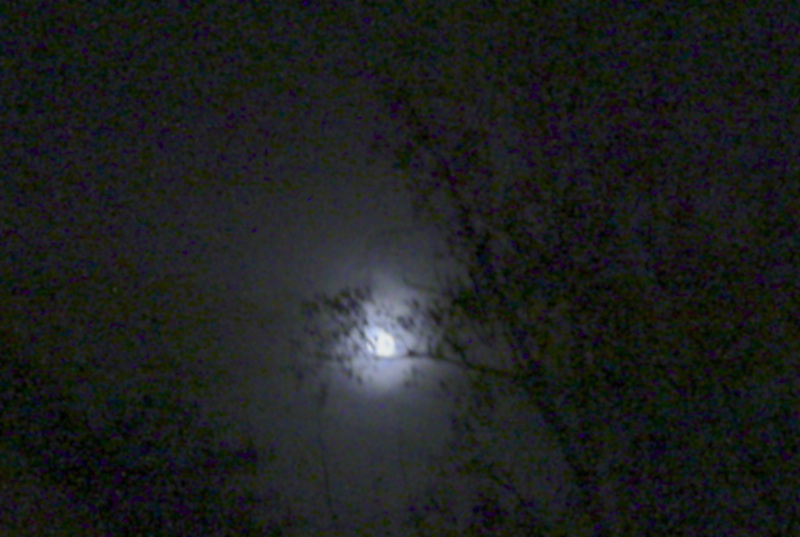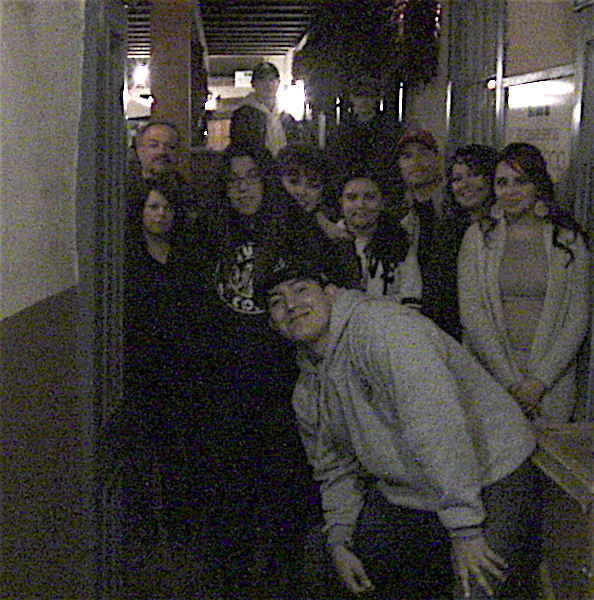 ABOVE & BELOW: Big groups or small family groups, ghost tours led by AL PACHECO are memorable & fun 505-986-5002 or 505-231-1336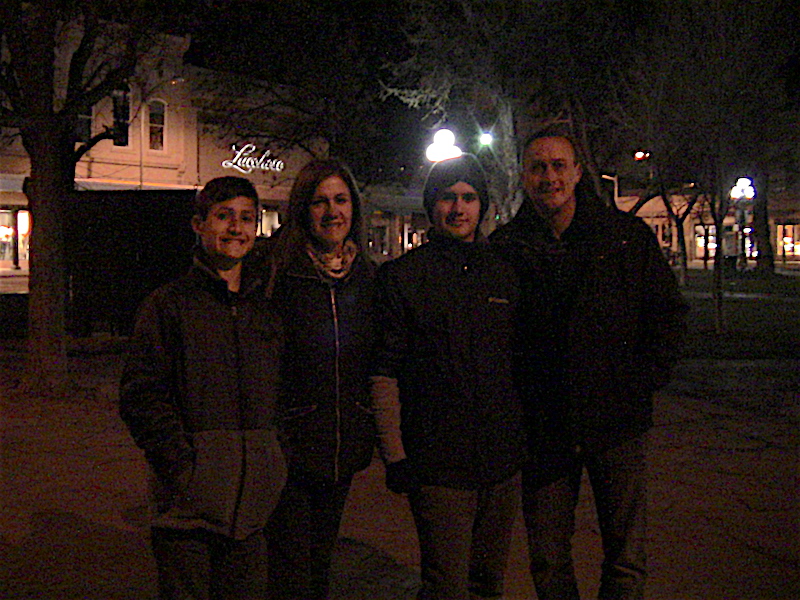 BELOW: SANTA FE INTO THE DUSK TOUR -- GHOST WALK -- ONE OF MY FAV TOURS due to THE LADY BELOW!  SHE WAS A MAGNET FOR ENERGY... PREVIOUS TO THIS PHOTO --- INSIDE A HISTORIC LANDMARK MANSION -- THE LIGHTS ABOVE HER --- WENT OUT -- NOT JUST ONE -- THIS WONDERFUL PERSON HAD TOLD ME BEFORE THE TOUR --- THAT SOMETIMES STRANGE THINGS HAPPEN AROUND HER ---- HER WORDS WERE AS GOOD AS GOLD...  WHAT A GREAT TOUR! A WONDERFUL PERSON -- NOTE THE TIMING -- A CRUISER PASSES BY AS I TAKE THE SNAPSHOT OUTSIDE OF THE RAINBOW MAN!
REVIEW -- NIGHT TOUR-SANTA FE 505-986-5002
July 12, 2021
GHOST TOUR---
We loved our tour! Allan was fantastic, knowledgeable in everything.
Best tour we have ever been on!  Recommend it for everyone!
JENNIFER S.

BELOW: END OF THE  NIGHT-TOUR-SANTA-FE    a fun time was had ---- 505-986-5002 
Your SANTA FE NIGHT TOUR -- GHOST WALK takes you through some scary -- at times -- haunted locales.  Bring you ghost hunter gadgets. 505-986-5002 or 505-231-1336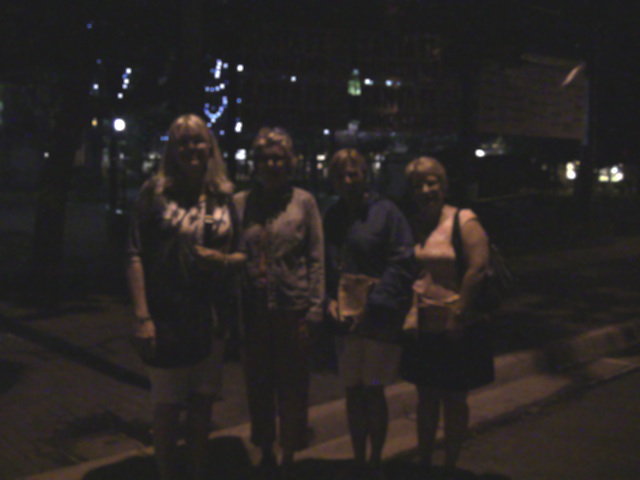 Summer or Winter -- NIGHT-TOUR-SANTA-FE-- ghost walk with Allan Pacheco 505-986-5002 or 505-231-1336

Below: Late night ghost walk --- in the Santa Fe Plaza, the group gets the low-down on Plaza Paranormal.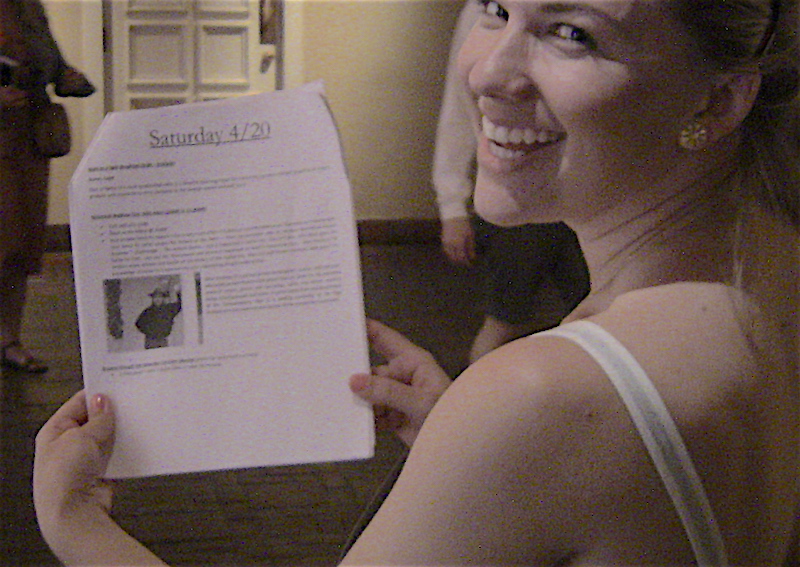 Above: A program for the ghost tour --- Allan's reputation in the paranormal continues to grow, join him on a Santa Fe Night Tour -GHOST WALK -- 505-986-5002 or 505-231-1336.  BELOW: At times things flash upon the ghostometers or are heard on the ghost boxes --- WISE WORDS -- have you spiritual armor on.  These energies can be very dark.  However -- if contact is made on one of Al's tours, your understanding of "BIG G" should grow and the knowledge of the fight between good and evil will be enhanced.  
On your NIGHT-TOUR-SANTA-FE -- ABOVE -- you go where ghostometers at times tend to activate. Got ghost gadets? BRING THEM! 505-986-5002 book a safari. 505-231-1336.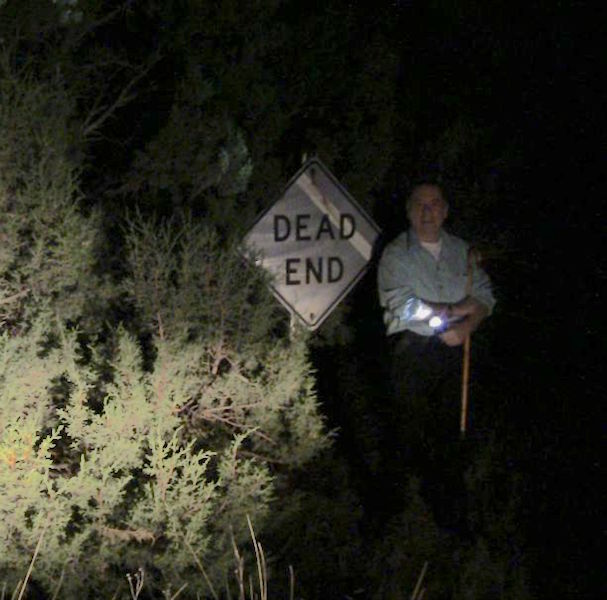 Allan takes you to places where there is no DEAD END, contrary to the signs and broken lights.  You traipse where energies on occasion do abound. YIKES!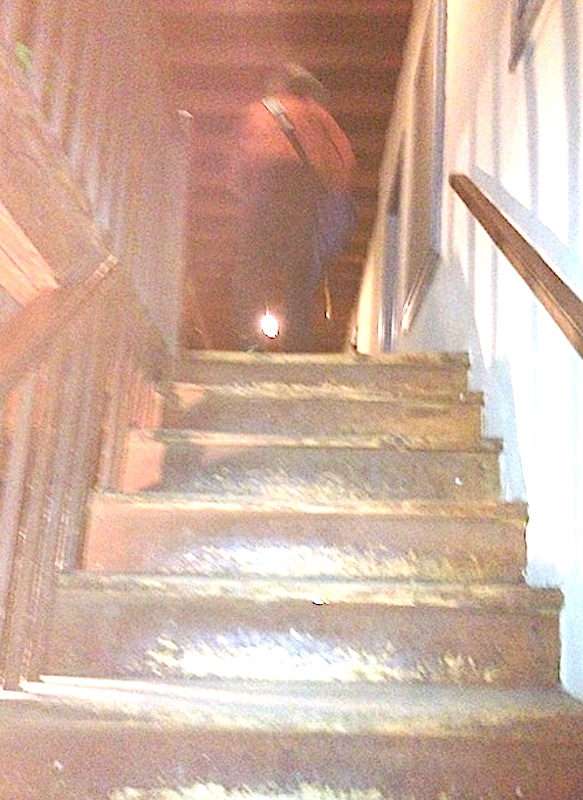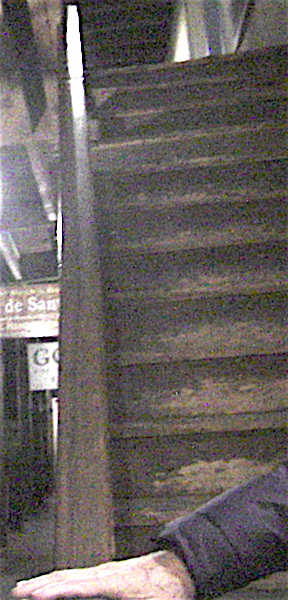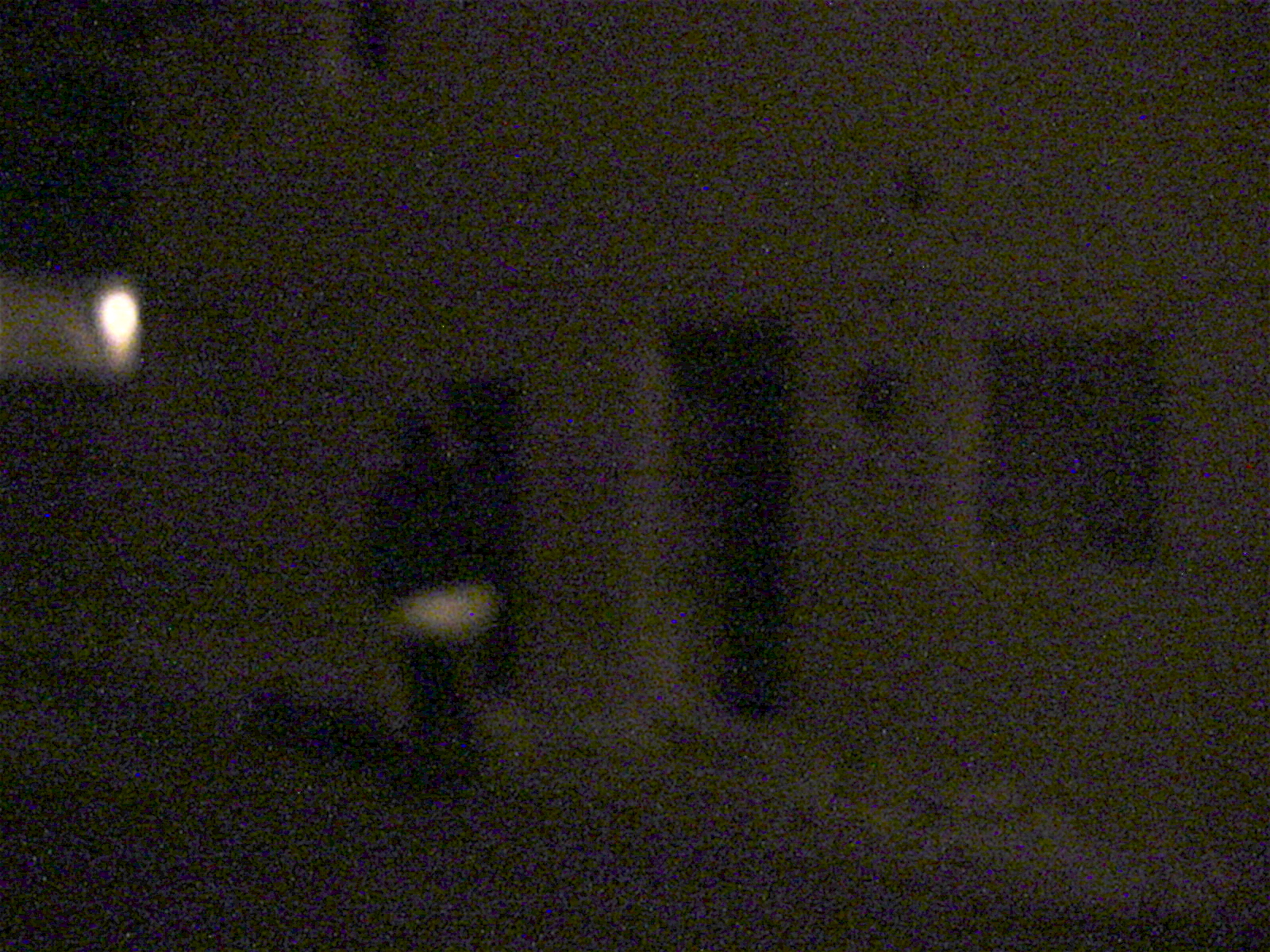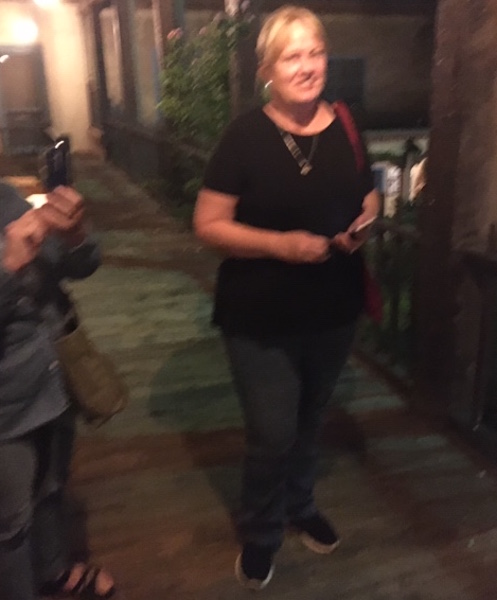 Below: Something -- a ghost -- an energy is photographed -- the white cloud -- globular.  To the left of it on a tree, a wooden arm and hand have been fashioned.  Through the decades this area has had all kinds of paranormal activity. ITs history is rather  gruesome -- as in the centuries == in what has happened in this quadrant. Likewise, occultists, Santanicos and witches have been now to invoke in this locale.  Below  this photo are more photos of this -- come this way symbol.  When you tour with AL PACHECO  505 986 5002 --- you go to places where energies have been seen, felt, photographed and registered on ghost meters.   In other words -- you go where --- the action is.  Got guts -- then book a NIGHT-TOUR-SANTA-FE  with ALLAN PACHECO.  If you got shadow chaser gadgets bring them, usually nothing happens. But you ever can tell when that something  -- be it sighting -- energy reading or Erie feeling will happen.  Yes, sometimes on tours, it is rare, BINGO!  AN encounter happens.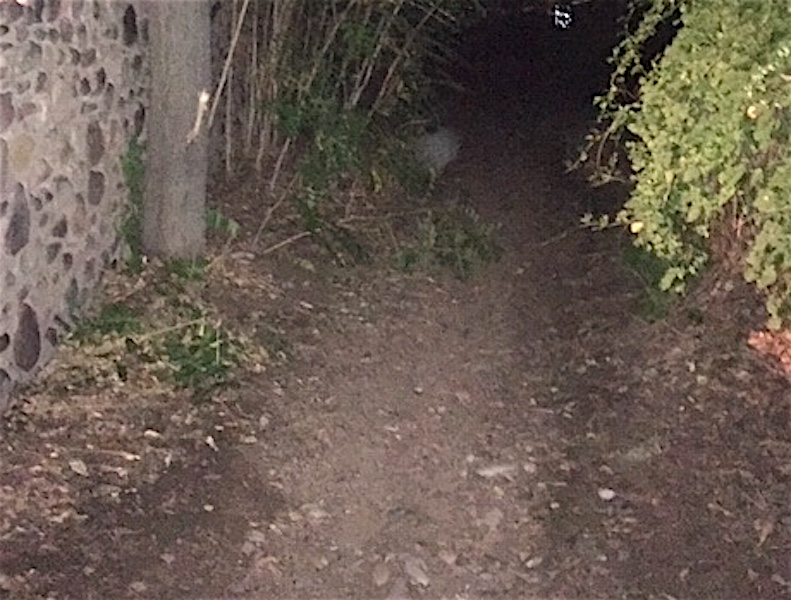 A fierce winter storm broke this tree, but the hand signal branch stayed intact.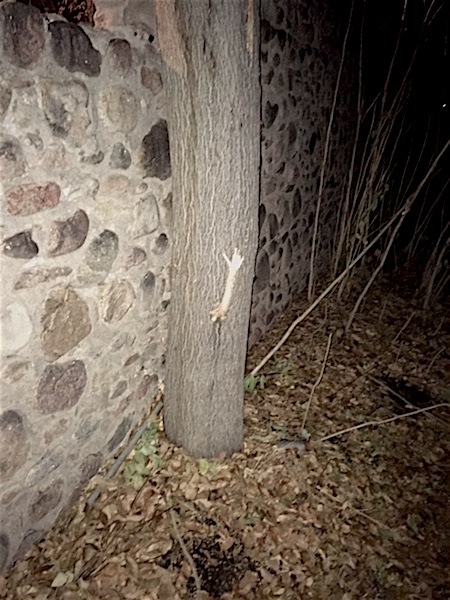 Above and below -- there is a reason for somebody taking the time to make that  hand signal.  Like the drawing below -- farther up a globular was seen and photographed.  Just like something below -- the outstretched fingers, beyond this point is where energy is at and where occultists do invokings..   When it comes to the paranormal in SANTA FE -- certain areas are known about by covens, occultists, and your's truly AL PACHECO.  You tour goes to where few  dare to go, Your safari ventures  to where energies have been witnessed  through the centuries and you get the history of the happenings at that spot or quadrant.  505 986 5002  tour with ALLAN PACHECO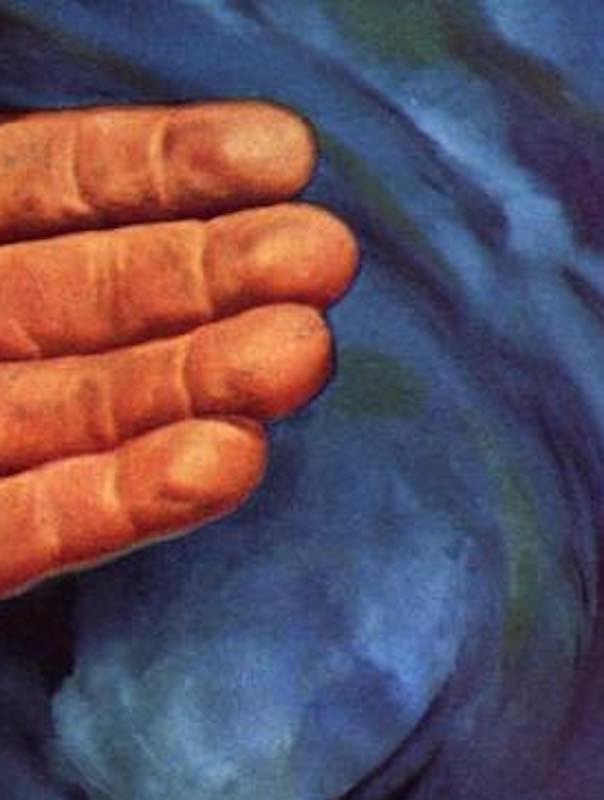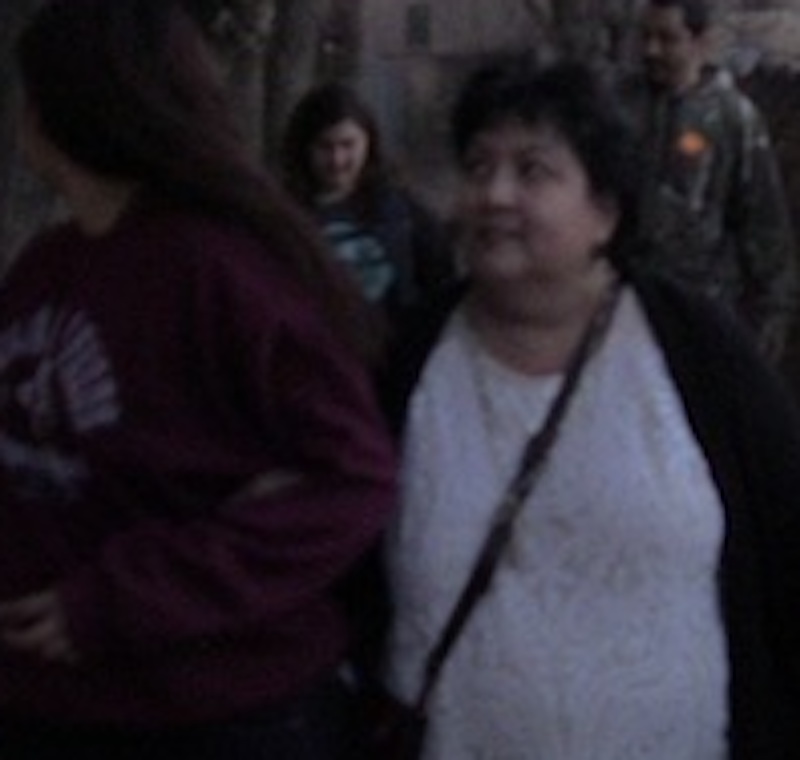 Above -- Dusk -- on tour -- these people are feeling an uneasy vibe -- below -- at night -- in a haunted lane, cannot account for why the snapshot came out this way ---  1920s FRITZ LANG SHOT -- not done on purpose.   Did the energy of the location -- paranormal force -- make for this photo -- yes this photo and the one above are near the  spot, where the wooden hand signal, is located.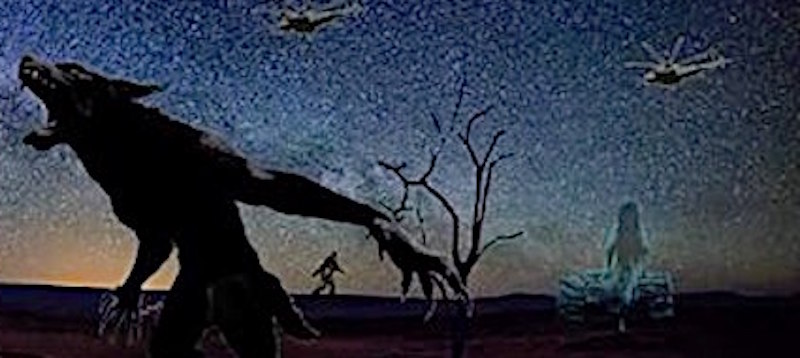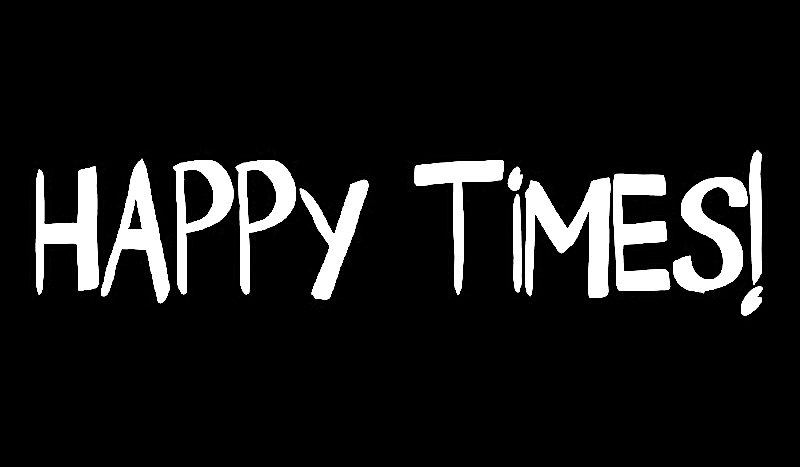 LETS GO TOURING 505-986-5002AL-