HISTORY-TOUR-SANTA-FE  is led by Historian Allan Pacheco, who is a native SANTA FEAN.  Book a tour = 505-986-5002 or 505-231-1336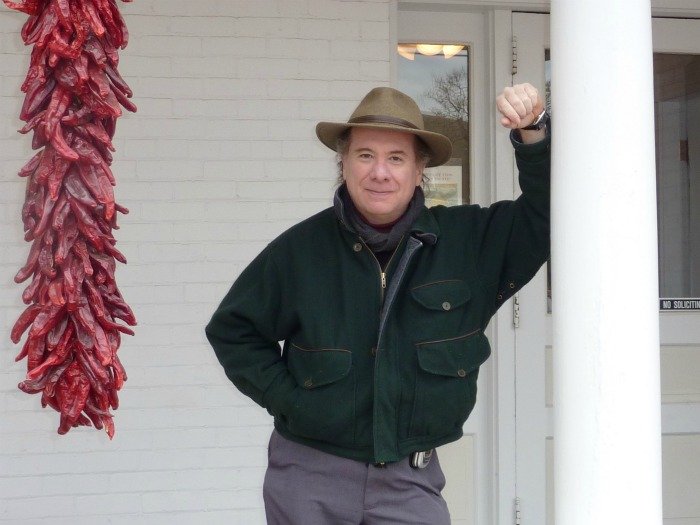 HISTORY-TOUR-SANTA-FE led by Al Pacheco 505-986-5002 or 505-231-1336, the trek is done at a comfortable pace, it's your private safari. That means you can ask as many questions as you want. Allan gives you the low down as you see where the deeds were done.  YOUR --- HISTORY-TOUR-SANTA-FE  does not  uses substitute guides, your tour is led by author, historian and native Santa Fean Allan Pacheco.  This is not a PC TOUR (POLITICALLY CORRECT), you get the facts, not propaganda. On your walk through the ROYAL CITY you hear what really happened at point X and Point Y, etc..  History is stranger than fiction, join ALLAN on a fun and so interesting  SANTA FE HiSTORY SAFARI a.k.a. HISTORY-TOUR-SANTA-FE
BELOW: Review of Allan's = HISTORY-TOUR-SANTA-FE  
July13, 2019
Vast amount of historical and paranormal knowledge
I recently had taken the paranormal tour with Allan Pacheco. What a wonderful tour! Allan has an incredible amount of historical and paranormal knowledge of the Santa Fe area. We were able to visit many of the well-known historical sites where Allan would add the verifiable paranormal activity at each site. Also, Allan was very accommodating to any modifications we may have needed along the way without missing a beat in the narrative of information. Such an enjoyable tour. I highly recommend for all ages and abilities.
MARY S.
NOV 4, 2018
Allan is an excellent tour guide and is very knowledgeable about the history of Santa Fe. My Mother and I were lucky enough to have booked a private tour with Allan during our short stay in Santa Fe last month.
It was the highlight of our trip. He showed us so much of the city that we would have never found on our own and we learned a lot about the city's history.
I would highly recommend booking a tour with him and I look forward to booking another next time I'm in Santa Fe.
DAWN R.
Your tour is comfortably paced - Conquistador days -- the Wild West, the Civil War & Manhattan Project Mayhem (Soviet Spies)  it is all covered and you see where it happened.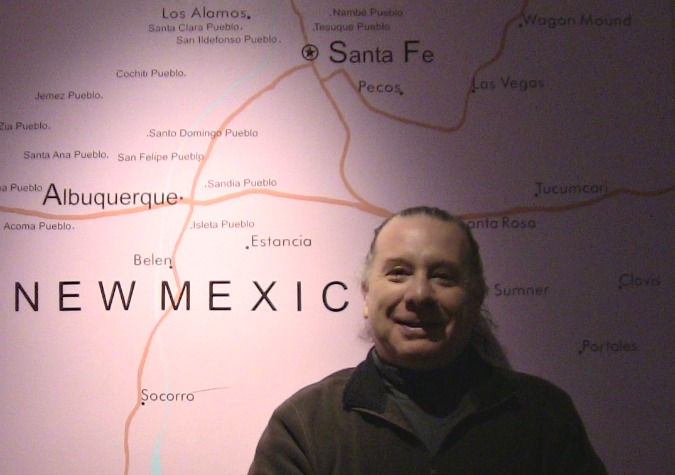 Some people like to end their tour in the Plaza -- BELOW:  Chris & Kelly at the end of the Santa Fe Trail monument.  Note the smart dog in the background.  It seems everybody or thing, finds Allan's tours to be very interesting.  REMEMBER!  Your private tour is aimed at your interests.  To book schedule a tour call 505-986-5002 or 505-231-1336
HISTORY TOURS through the decades, with some ghost  safari  info,  take look == more info on ALLAN PACHECO's safaris 505-986-5002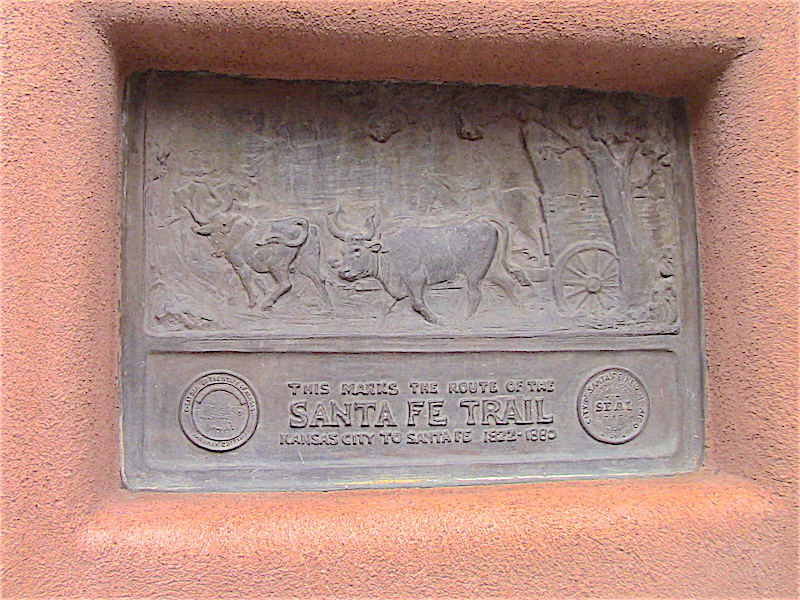 BELOW: HA HA! NO NOT REALLY.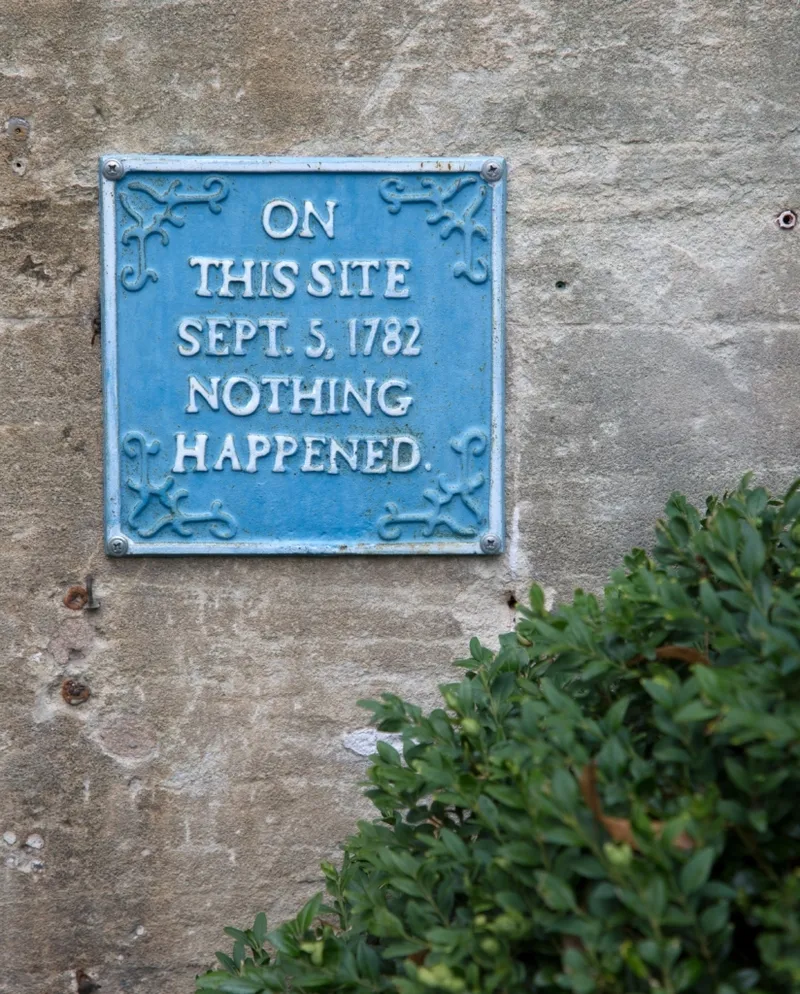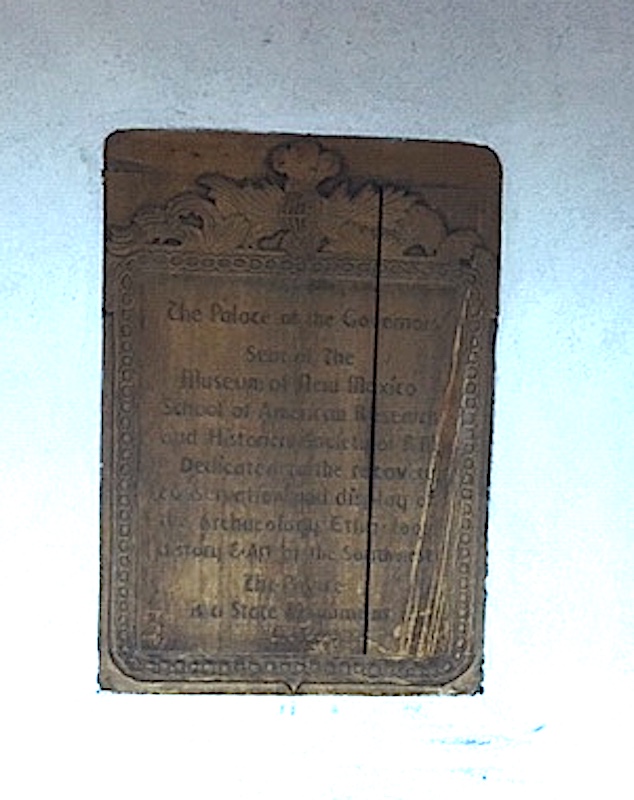 Below: Some happy people who took Allan's   HISTORY-TOUR-SANTA-FE   -- we ended this winter trek at the historic La Posada.  Today La posada is world class resort, that has a fantastic bar, where you can order a cold or hot one. During Wild West days, La Posada was the mansion of the Al Capone of New Mexico territory -- ABRAHAM STAAB. If the state rooms are open,  we visit them.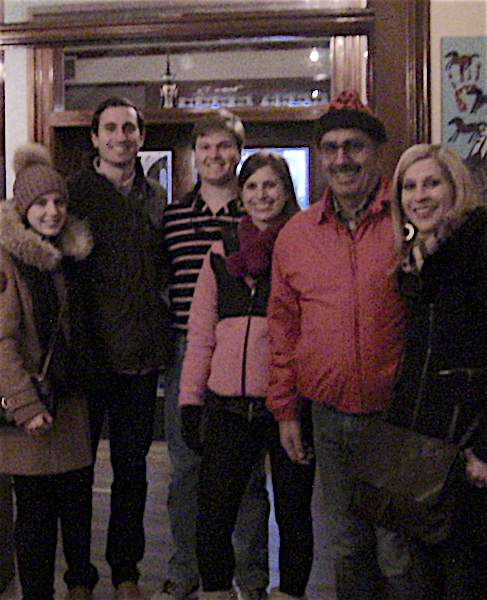 Not interested in history Santa Fe -- UFOS are your fancy, try this page -- FOO FIGHTERS -- FLYING SAUCERS, on ALLAN's paranormal tours you get ghosts -- and UFOS -- THE PECOS TRIANGLE = UFO INVASION 
505-986-5002

                      or 505-231-1336 Book a tour
| | |
| --- | --- |
| RIGHT:  On a history tour we pass by some modern art --- the group gives a BANZAI -- (10,000 YEARS!)-- BELOW: the song " A TASTE OF HONEY" on Allan's tours you get a taste of Santa Fe as you explore the old town. | |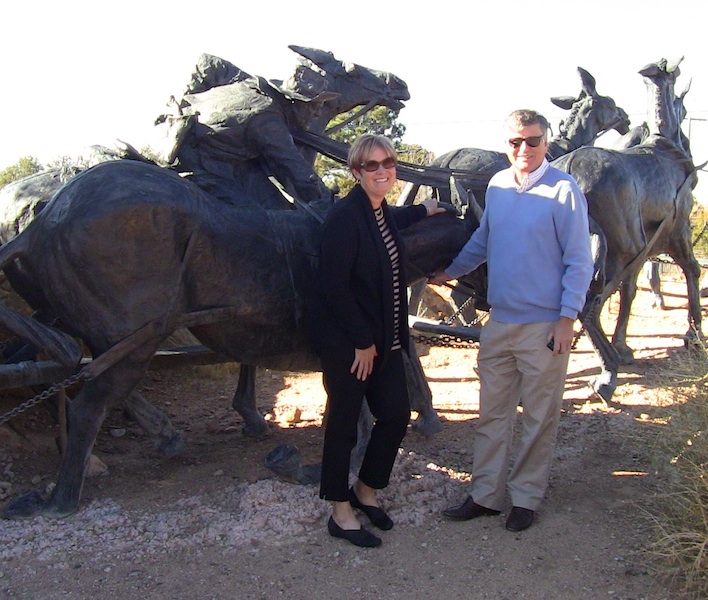 BELOW: Part of your history tour covers the conquistadors and colonial days.  //// Tour Guide Allan, by the statue of DON DIEGO DEVARGAS ///
--- due to ANTIFA and the media  --- in the future this statue may not be around....  Like the novel "1984" or "BRAVE NEW WORLD" where history is rewritten that is what is happening...................  History is not always nice or pretty, but it should not be avoided or destroyed, one should learn from it. .................... .............................  If one is ignorant of history one makes the same mistakes over and over again, for example.....  Apparently the politicos in D.C. learned nothing from the VIETNAM WAR and got the USA into a modern replay called the MIDDLE EAST WARS....... ............................................................   Book a history tour with Allan 505-986-5002. He is a fantastic historian of renown --- and on your tour  you do NOT get the REVISIONIST version of SANTA FE HISTORY -- you get the FACTS.
BELOW: Inside the OLDEST CHURCH in the USA "SAN MIGUEL MISSION",  near the altar.  
Get your phone installed and call Allan -- set up a tour!  505-986-5002 or 505-231-1336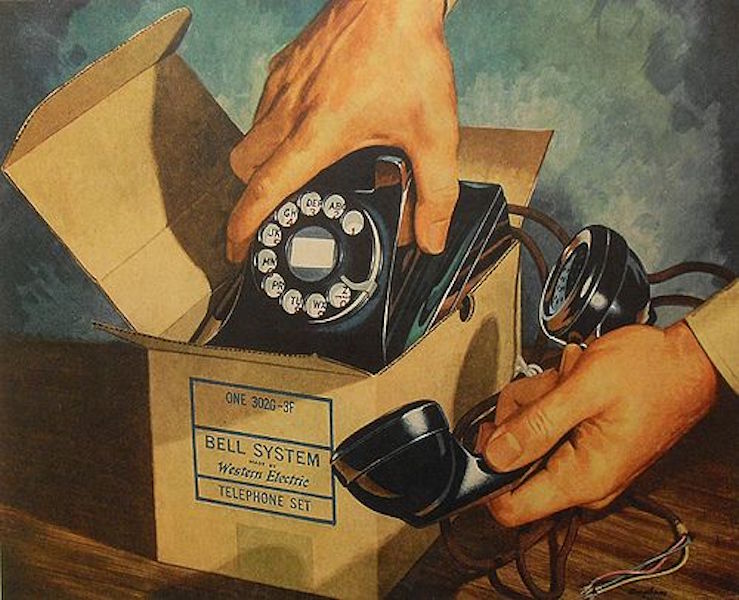 Allan is available for private tour = 505-986- 5002 or 505-231-1336 ---- Allan also does radio shows. Below are some of the programs he has been on.