GHOST-CONTACT-SANTA-FE-GHOST-AND-HISTORY-TOURS
505 986 5002

GHOST CONTACT -- SOMETIMES IT HAPPENS ON ALLAN's SANTA FE GHOST TOURS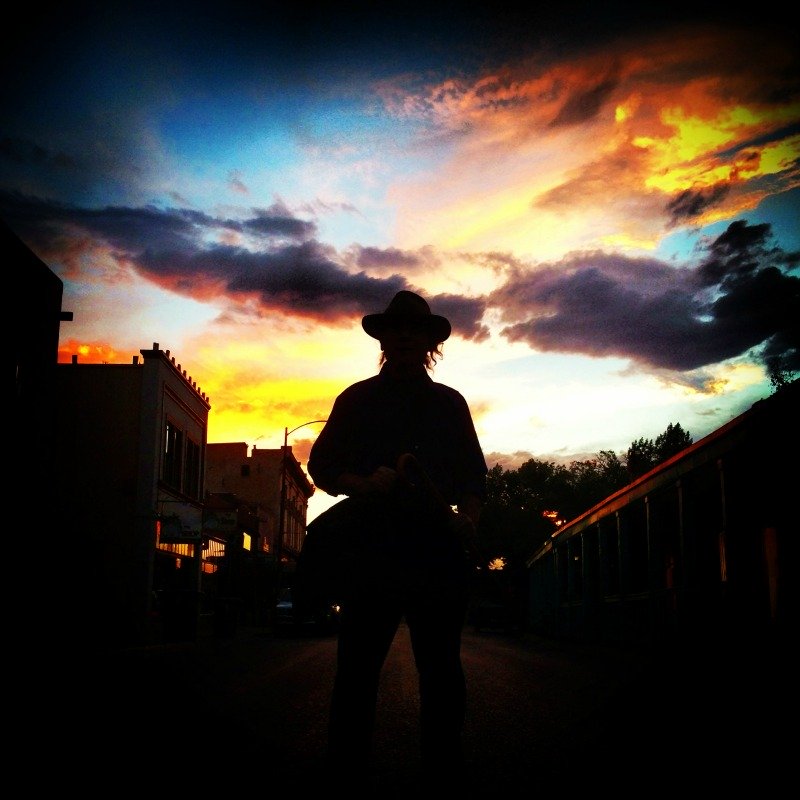 GHOST-CONTACT-SANTA-FE-GHOST-AND-HISTORY-TOURS
On Allans Ghost Tours, you never can tell, sometimes ghost contact is made. As these photos show, when you tour with Allan bring your camera!  GHOST CONTACT, it is rare but on occasion, YEOW!
GHOST-CONTACT-SANTA-FE-GHOST-AND-HISTORY-TOURS

ABOVE: On Spook Lane, a camera dies and comes back to life after leaving the lane. Ghost contact was made!

ABOVE--Another tour where ghost contact is made -- A Lady feels bad energy, then her camera goes dead, then comes back to like---& this comes up! A picture of her auntie who always protected her.  One of the ladies in this group especially got very bad vibes from some Ocult art that was near "THE BLAIR WITCH PATH" which connects to SPOOK LANE. BELOW: the photo that came up. "TWILIGHT ZONE" stuff.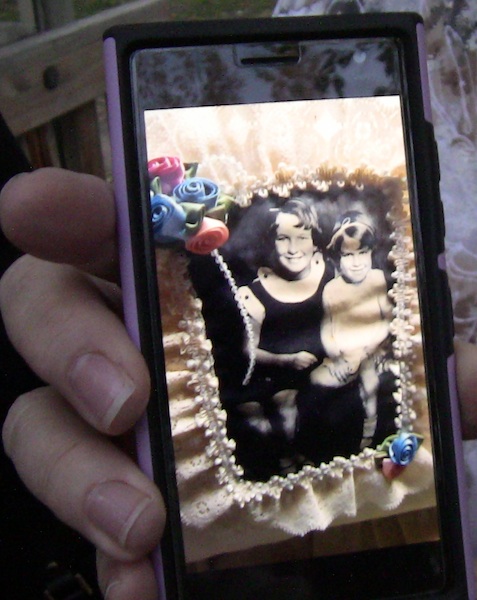 GHOST-CONTACT-SANTA-FE-GHOST-AND-HISTORY-TOURS
Paranormal tour night time --- Not afraid of any werewolves --- EREIN at the monument statue ---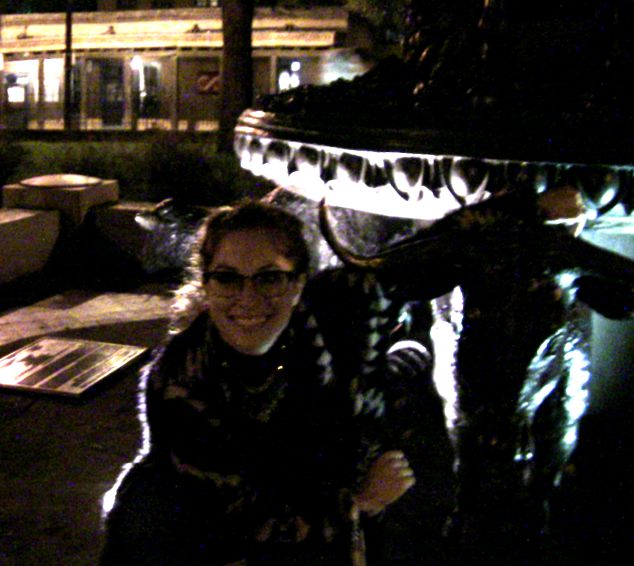 BELOW IS A VIDEO FROM 1971-- CONCERNING AN ALLEGED HAUNTED HOUSE IN CHICAGO. CLICK ON THE BELOW CHICAGO VIDEO ICON, IT IS RATHER TAME-- I HAVE MY DOUBTS IF THE GUY WHO WAS CHANNELING KNEW WHAT HE WAS DOING.  THIS VIDEO WILL SHOW HOW FAR THE INVESTIGATIONS OF HAUNTED PLACES HAS COME. THIS IS A HISTORIC VIDEO-- THIS NEWS ITEM WAS SHOWN NATIONALLY ON NBC NIGHTLY NEWS IN 1971. WHAT IS CORECT ABOUT THIS VIDEO--IS THAT THESE PEOPLE DID USE CRUCIFIXES, SALT, HOLY WATER AND THE BIBLE. THESE ITEMS CAN HELP IN THWARTING UNCLEAN, EVIL ENERGIES.  AS FOR THE OLDEST HOUSE HAUNTING -- )BELOW THIS VIDEO)- JULIA STAAB, I MAINTAIN THERE MAYBE A FEW GHOSTS AT THIS HISTORIC BUILDING.  MY EXPERIENCES WITH THE ENERGY AT THIS PLACE, IT HAS NOT BEEN FRIGHTENING BUT IT IS VERY DETECTABEL AT TIMES. FOR OTHERS, THE ENERGY CAN BE VERY UNNERVING.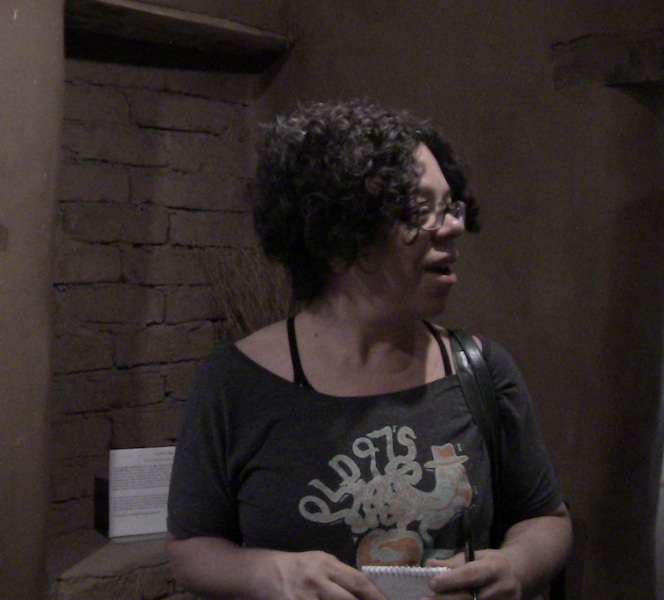 ABOVE! GHOST CONTACT! EXTREME! Jen Levin was doing a story on Allan's tour for the local newspaper. While she was inside the haunted Oldest House a cold energy surrounded her and grabbed her arms-elbows, this photo was taken seconds after the incident. Below is the article that mentions this ghost contact.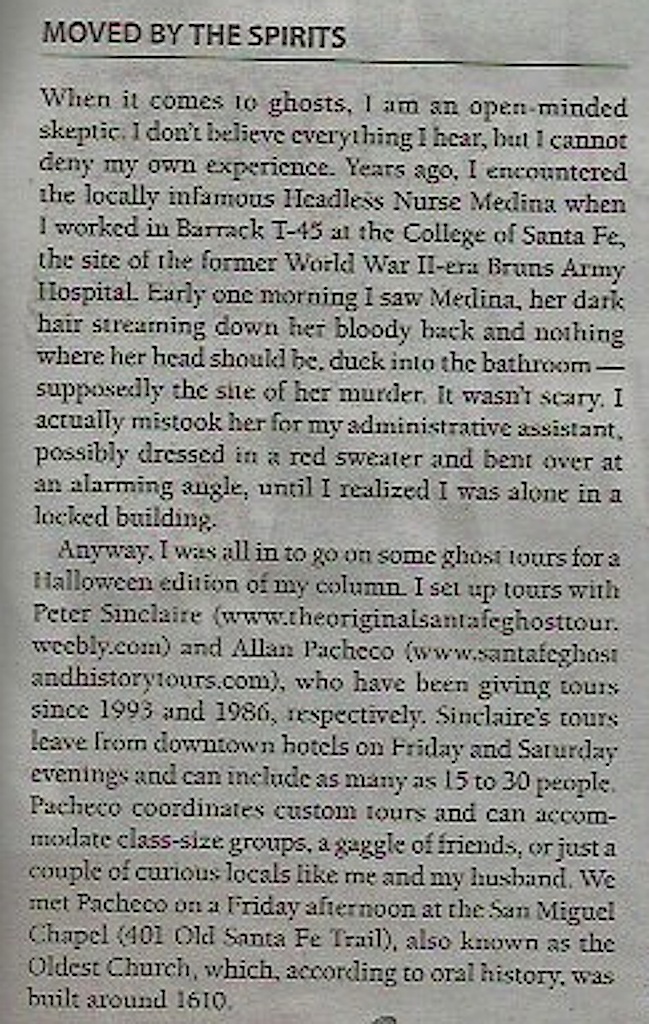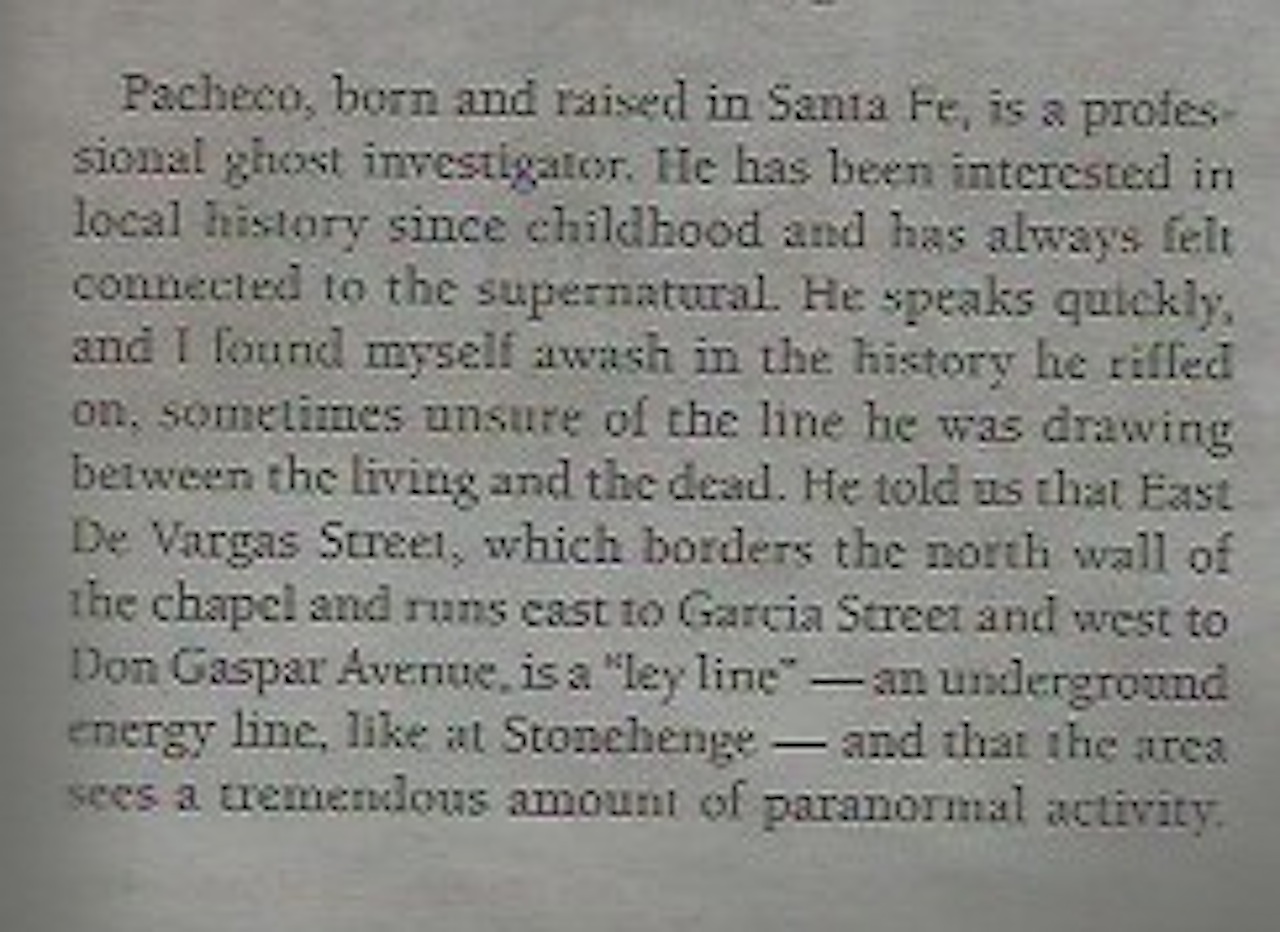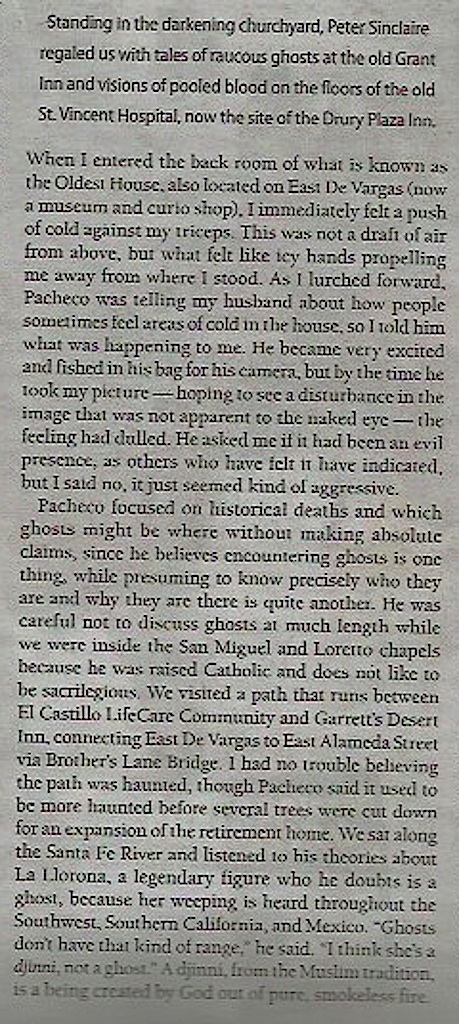 BELOW -- ON DAYTIME GHOST & HISTORY TOUR---FOR A WEDING PARTY THAT WAS STAYING AT THE HAUNTED LA POSADA RESORT!  THE BRIDESMAID, VICTORIA,  ASKED ME ABOUT THE GHOST OF JULIA STAAB WHO HAUNTS LA POSADA. AS I STARTED TO TELL HER THE STORY--THE ALARM IN THIS RED CAR GOES OFF!  WHAT ARE THE ODDS OF THAT HAPPENING?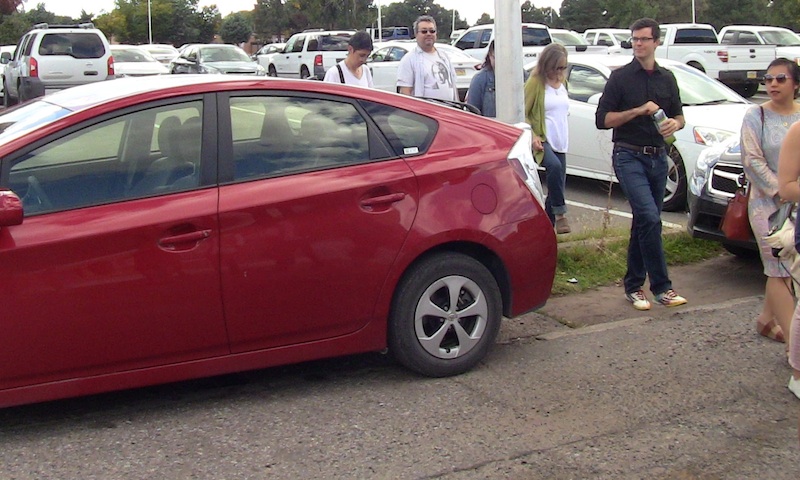 WHAT IS EVEN STRANGER-- VICTORIA THE BRIDEsMAID WAS STAYING IN THE ROOM WHERE JULIA WAS DISPATCHED!
At the end of the tour--BRIDE'S MAID--VICTORIA on her way to the STAAB SUITE--this is where JULIA met her fate over a century ago.  The next day the wedding was held at LA POSADA!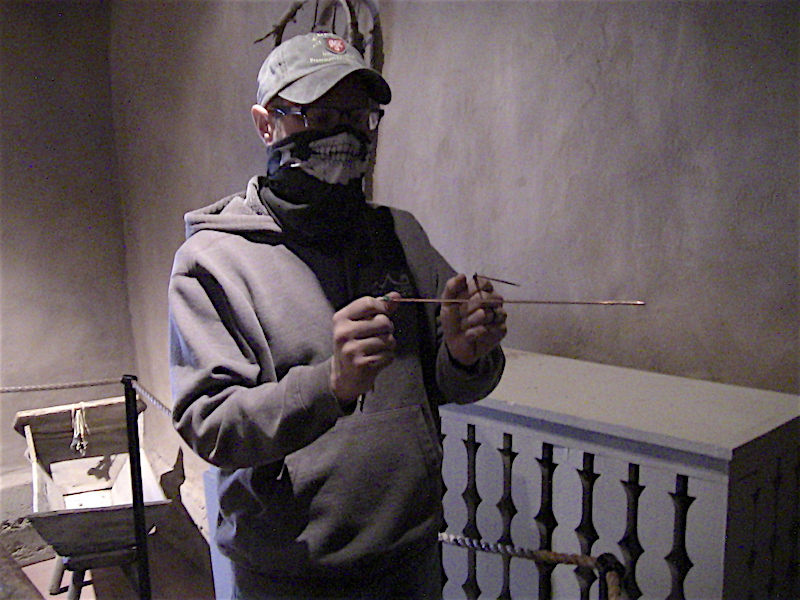 Above tour --- this fellow dowsed and got contact at the Oldest House -- note the rods starting to cross.  Who was that masked man asked the ghost? Below--- Feeling the good vibe... Santa Fe -- the place where all types of energies call home.
On ALLAN's tours, day or night --- sometimes---things happen!  Bring your camera! 505-986-5002! or 505-231-1336 /// Look at the above picture -- this lady was hit by a power.  Some people have a feel for it and do not need ghost hunting devices. Below -- inside the haunted  LA POSADA --- ghost rods make contact with a force. In other words, the energy is starting to be detected.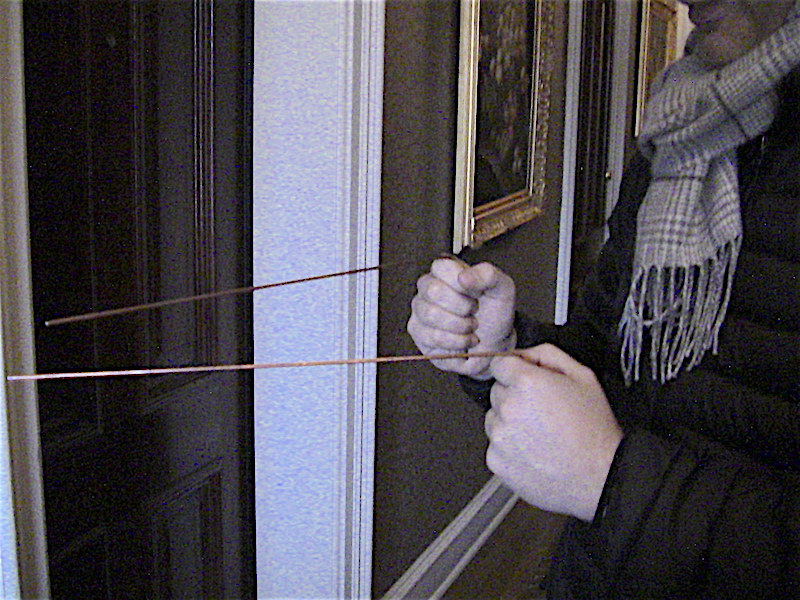 THIS IS information is on nearly all of this website pages. IF you have ghost hunter equipment, bring it on tour. Does not matter what brand.  K2, GHOST RODS, PENDULUM, OVILUS, GHOST BOX, TRIFIELD, BRING EM!  

ON your tour, if available as in open and depending on the safari, we do visit some places where ghostly activity has been seen or recorded on devices. Below -- these two following  pictures  are of room inside LA POSADA where at times, the ghost of JULIA STAAB has been witnessed.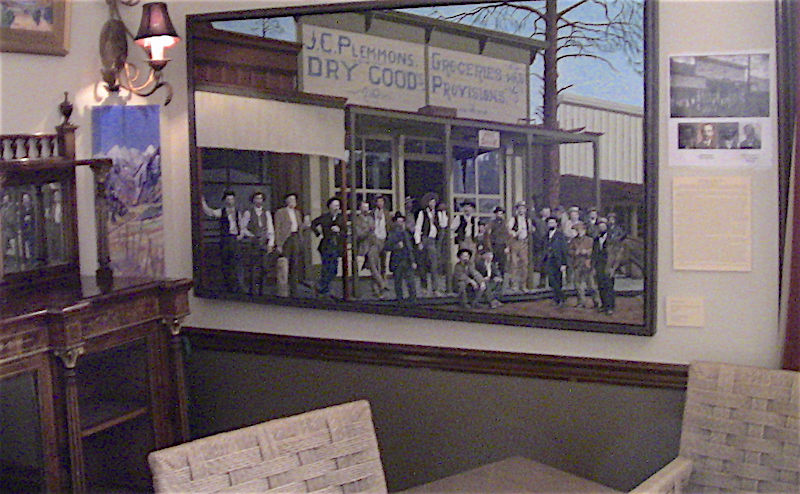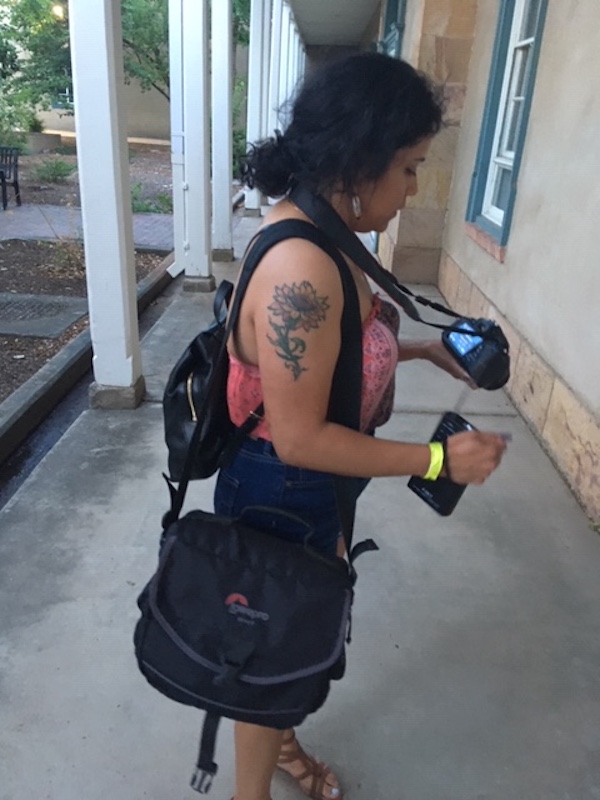 GHOST-CONTACT-SANTA-FE-GHOST-AND-HISTORY-TOURS
ALLAN PACHECO GUIDES daytime and night tours -- above and below.  You do pass by and go through some  areas where in the past, due to the land's history, ghosts, orbs have been seen.  One thing about AL PACHECO's tours, you got the GEAR, then he willed  you use it!  GHOST  HUNTING GEAR, that is. 
ABOVE -- TWO different ghost devices in hand and BELOW -- DOWSING RODS  in action. This tool is sometimes known as GHOST RODS. IN both photos at different places and different years, contact is made.  The above photo is JULY 2021 and the below photo is from, OCTOBER 2022.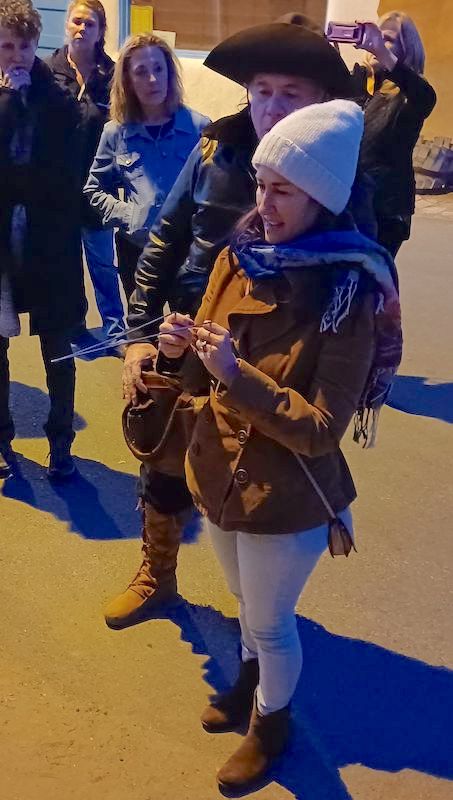 IT does not matter how much experience you have or don't have -- if the theme of SANTA FE PARANORMAL intrigues you -- get on the phone and set up a trek with AL PACHECO  505 986 5002.