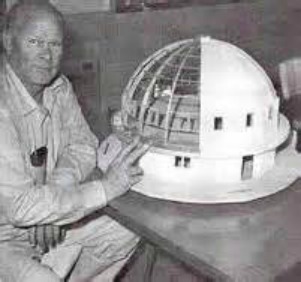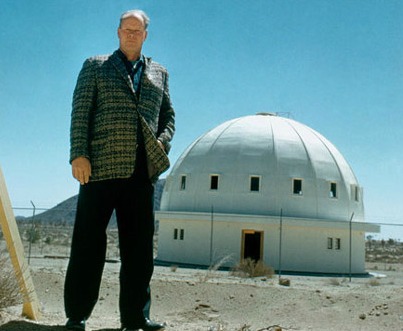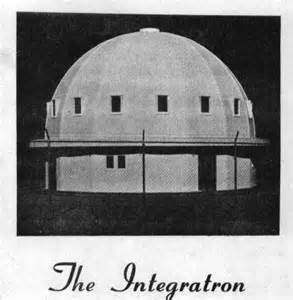 Below are pictures of the UFO shindigs through the years. Depending on what mind set one had, these conventions could be a ton of fun. The outdoor conventions attracted true believers, the wacky, con men and con women, and people with messages and researchers. In the below 1950s picture Van Tassel wears a baseball cap as he speaks to the crowd.. In 1954, the first UFO convention was held at THE GIANT ROCK

GEORGE-VAN-TASSEL  -  The inside baseball/
One place where UFO MANIA hit its apex was the Giant Rock in Landers, California.  The Giant Rock was home to 17 Wild UFO conventions, these  meet ins were Woodstock-esque. The man who made these UFO shindigs happen was George-Van-Tassel, who also claimed to be a  UFO contactee.  
GEORGE-VAN-TASSEL operated an airport at the Giant Rock, he was also at one time a confidant an employee and private pilot for Howard Hughes. Van Tassel claimed to have been given information by a Venusian at the Giant Rock one night. After this encounter Van Tassel started building  his INTEGRATRON in Landers, California which is close to the Giant Rock.  
The INTEGRATRON was a device that was built into a domed building.  The building's dome would spin as electric current would fill the large room under it.  This machine was supposed to revive the human being that was inside the building by way of electrical charges. 
Unfortunately Van Tassel died before the project was completed and no blueprints were found.  Conspiracy theorists claim the blueprints were stolen or that GEORGE-VAN-TASSEL was killed because he was on the verge of a breakthrough that would destabilize the control the governments of the world had over people.  
Through the INTEGRATRON the mysteries of new energies would be revealed. Others claim that GEORGE-VAN-TASSEL was a con man, the money he collected for the INTEGRATRON and the UFO conventions went to finance his travels and indulgent good life.