GHOST-TICKETS-SANTA-FE

 NAY- NAY --- Allan's Santa Fe Ghost and History Tours are private safaris, you do NOT need a ghost ticket -- this is NOT a hotel tour where you meet in a lobby with obnoxious strangers -- this is NOT a trolley tour --- this is your private ghost walk --- call & schedule your trek 505-986-5002 --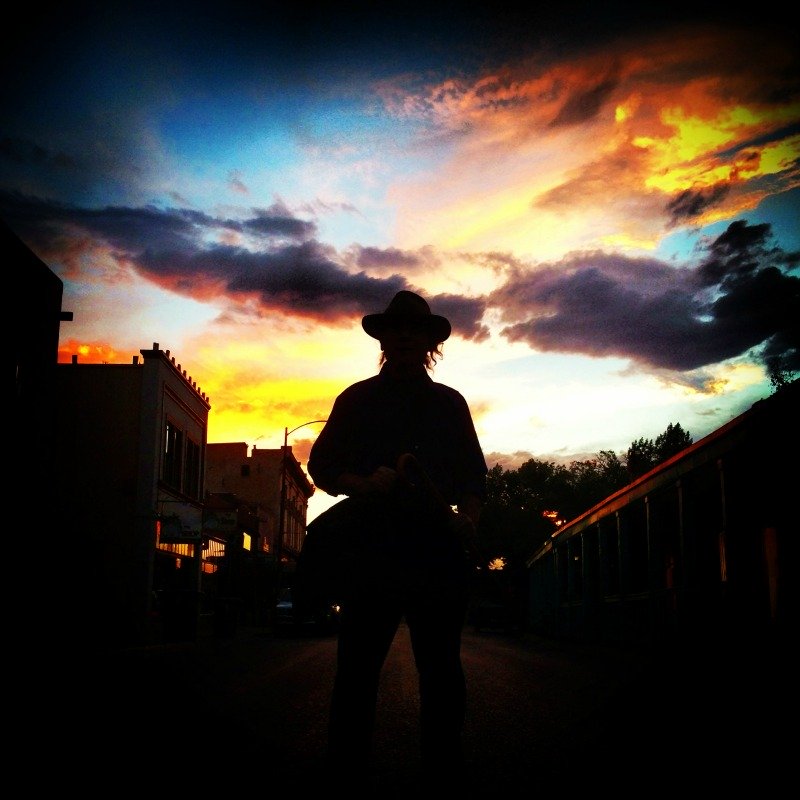 GHOST-TICKETS-SANTA-FE

Instead of a ghost ticket or a print out from the computer -- just call Allan 505-986-5002 and book a tour -- BELOW-- some happy people who took a paranormal safari = Santa Fe Ghost and History Tour 
Repeating!  Allan Pacheco"THE LAST OF THE INDEPENDENTS"  Santa Fe Ghost and History tours are not tied to any hotel schedule --- that means there are not set times for your tour, kickoff times are done around the clock --  day and night tours --- Allan tries to schedule your tour that best fits your itinerary  --- there are NO - NO -- NO  GHOST TICKETS  required --  this is your private tour --- --- so bring your questions, cameras,  & ghostometers if you have them --- book a tour 505-986-5002  -- BELOW -- outside the old haunted derelict St. Vincent's.  The ghosts and old security guard used to hold sway in this landmark.
THREE-PEAT --- NO GHOST TICKETS required for your ghost tour --- this is your CARAVAN INTO THE UNKNOWN... BELOW: Do yourself a favor when you tour with Allan bring your I-PHONE that has a ghost hunter app -- if you have the state of the art ghost hunt equipment  --- BRING IT..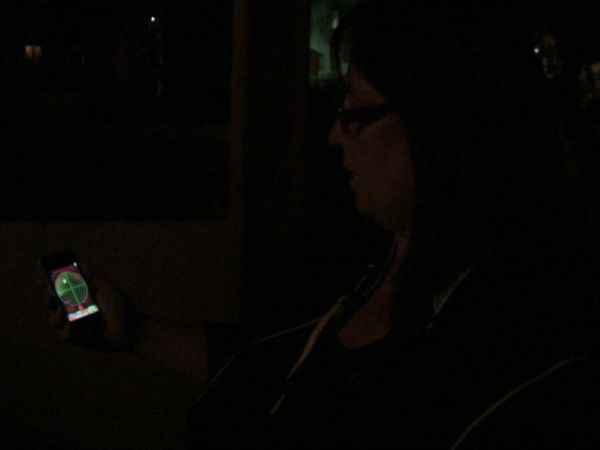 ANY TYPE OF GHOSTOMETER WILL DO -- DIFFERENT BRANDS  -- A-OK!!!!!   - GOT OTHER TYPES OF SHADOW GADGETS -- BRING EM!
Above: The (world class) La Posadas resort -- this building used to be the mansion of Julia and Abraham Staab during Wild West days...  Below = This clock is located inside the historic La Posada which is haunted by the ghost of Julia Staab and other spirits. -- Lore has it the clock stopped when Julia was murdered in 1896..  Hmmmm?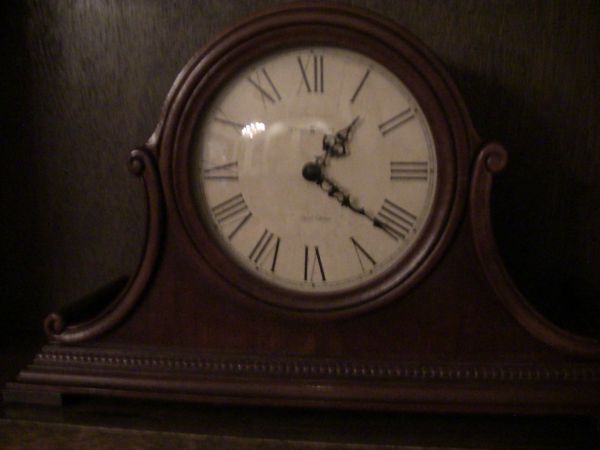 On your ghost tour you have fun while you hear the legends, lore, lies and facts of the paranormal... BELOW: This group of Los Angelenos had tons of fun on the NO GHOST TICKET TOUR -- inside the La Posada the FUN BUNCH gasp as they see and point at the ghost of JULIA STAAB -- WINK - WINK!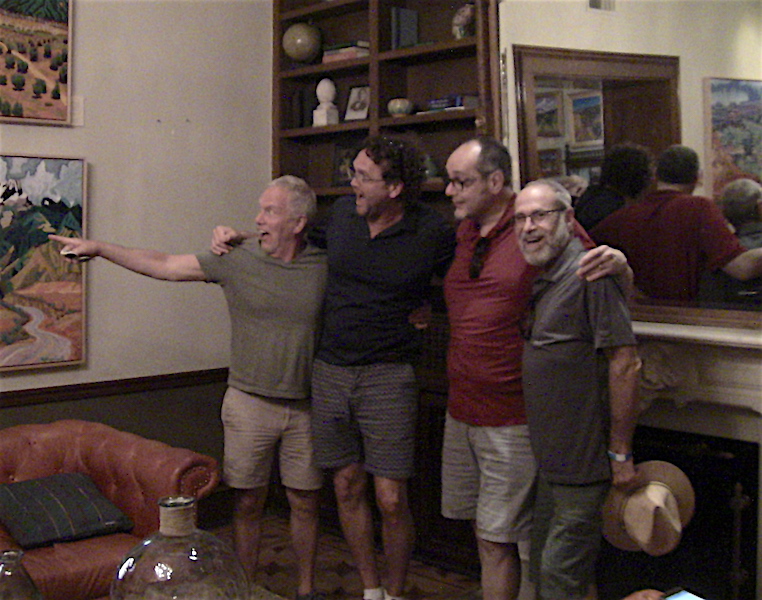 It is rare but sometimes the paranormal really does makes an appearance on Allan's tours -- be it with energy, apparition, ghostometer or mojo -- below --  another ghost tour and something was sensed... and sometimes thaaangs are photographed!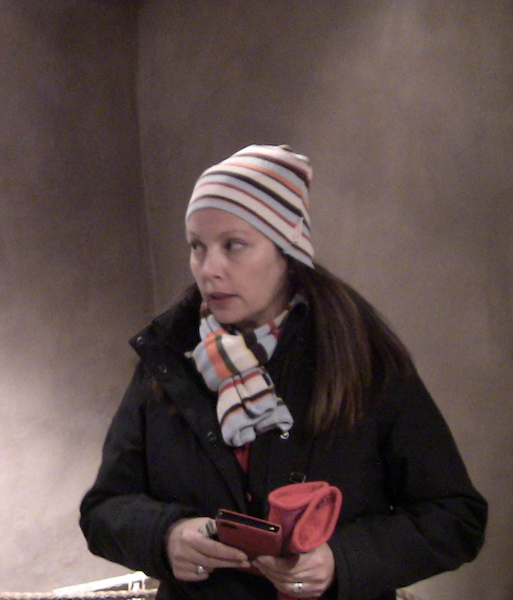 Below: On your tour -- it is smiles and scares or apprehension  --- NO GHOST TICKETS needed -- call 505-986-5002 set up a tour...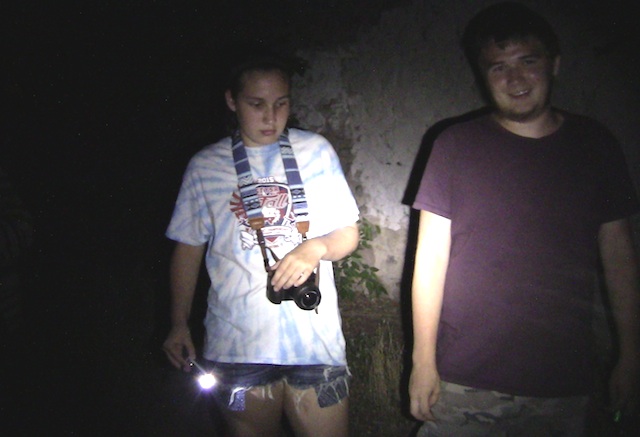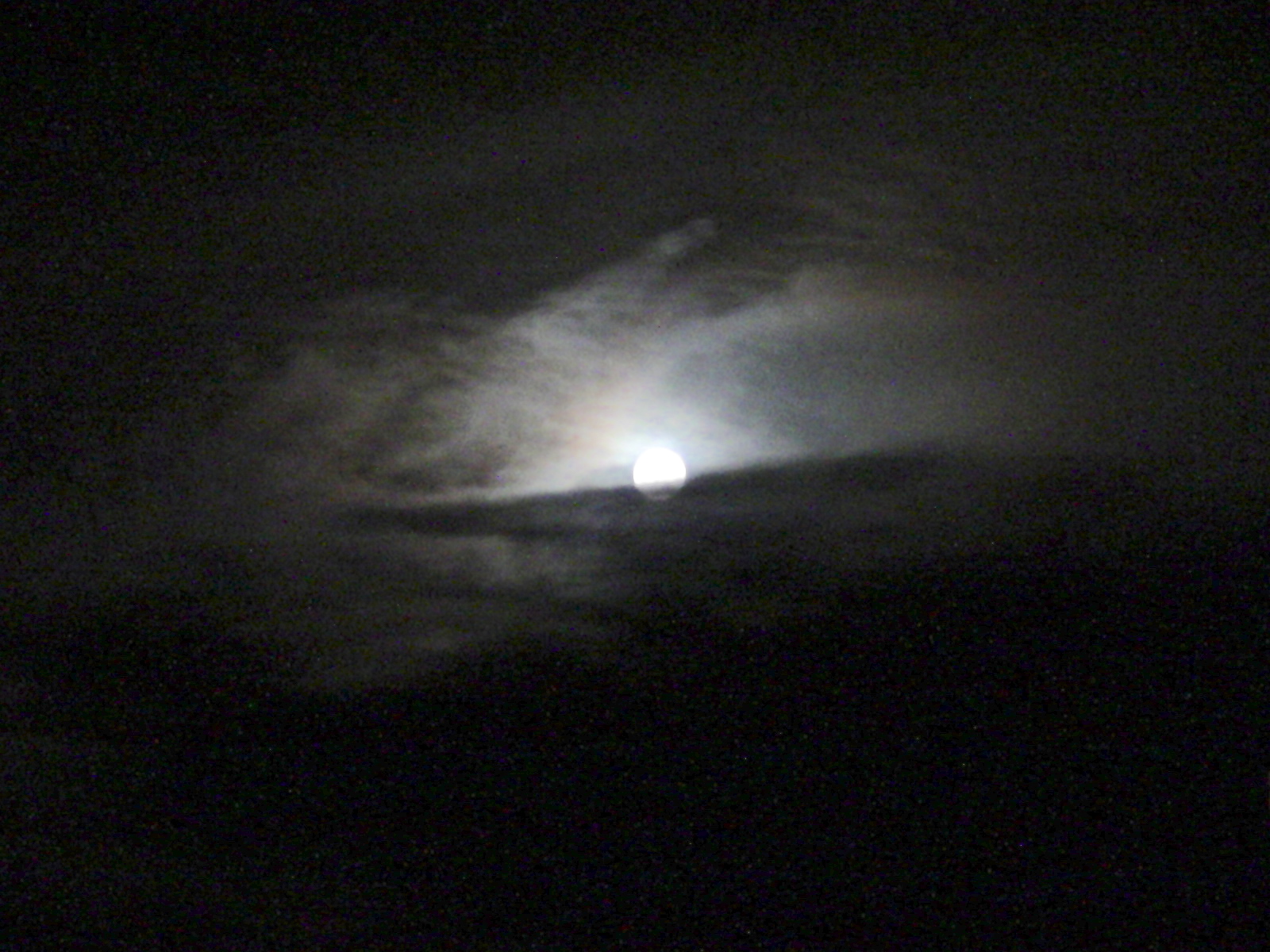 Below at a haunted location, the ghostometer registered a lot of activity, in the past some odd things have taken place at this location.  Skeptics will claim it is a electric malfunction or a trick radio current... Maybe, Maybe Not, or flat out NO!  As stated before --- al kinds of odd things have had happened -- at this haunted old mansion.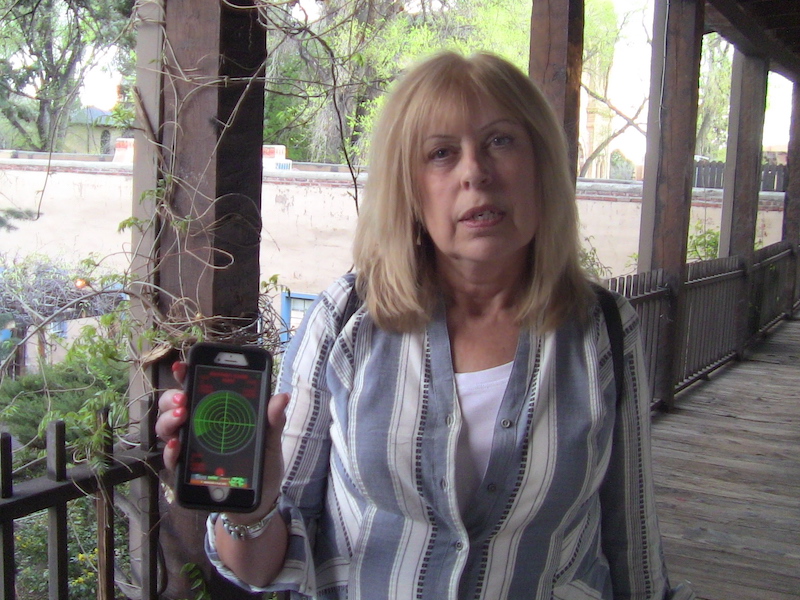 BELOW: If you are a brave coward but still like to see where the ghosts hang out --- then Allan's tour is for you -- because on the rarest occasions --- contact is made --- 505-986-5002 --- Allan's tours are done day or night --- It is your private ghost tour  -- solo or with family -- or with your pals... 
ABOVE: Allan always wanted to meet the world's bravest coward -- male or female -- because he is the world's second bravest coward!  
Below: Daytime ghost walk --something was detected in the background at the haunted corner - BLAIR WITCH PATH.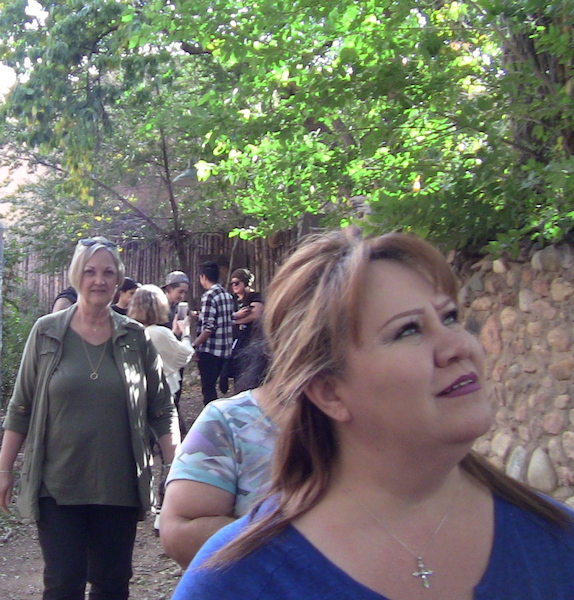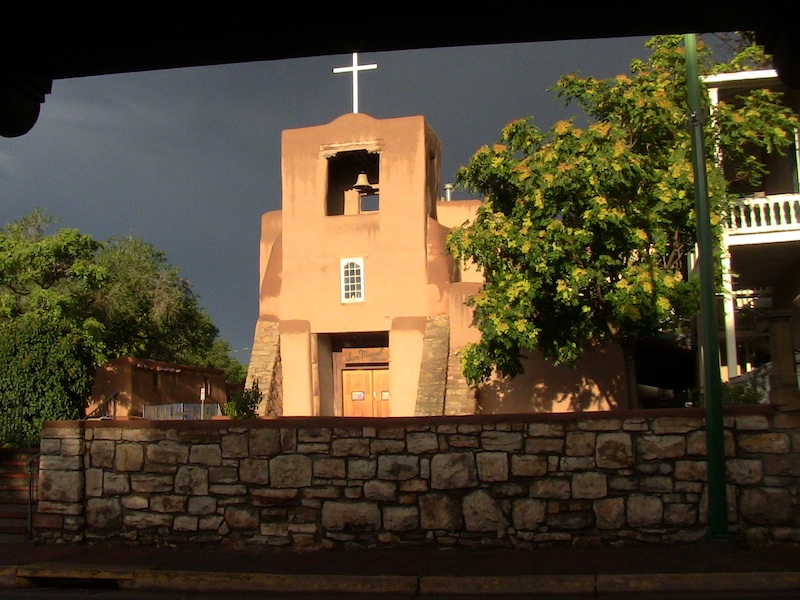 Above: The San Miguel Mission, the oldest  church in the USA... This landmark is not only linked to all kind of historic events but the building and surroundings are haunted by a number of ghosts.  The most well know apparition is that of the Phantom Padre.  Some Weird Beards claim their are two ghosts of the cloth that inhabit the church property.  

Tour with Allan 505-986-5002  --- you never can tell what will happen on his Santa Fe Safaris.

FOURPEAT ---- NO GHOST TICKETS REQUIRED!  This is a private walking tour -- led by author and paranormal investigator ALLAN PACHECO....