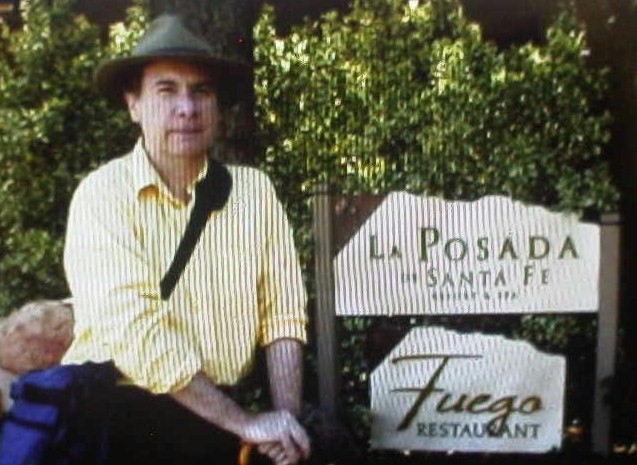 | | |
| --- | --- |
| First --- lets set the stage about La Posada and Allan Pacheco's investigations.  RIGHT: photo from  ONE MILLION YEARS B.C. of Allan inside La Posada standing in front of THE PAINTING --- The management through the centuries say this is the portrait of JULIA STAAB!  ... The point being --- Allan is not a fake NEWBY when it comes to investigating LA POSADA - or the paranormal energies there.  Its of note -- Allan has some questions about what the management says about the portrait....  BELOW --  Allan Pacheco's ---HAS  STREET CRED"  he has been investigating the  paranormal -- for a zillion years; BELOW --  the Ravages of Time. -- WINK-WINK!-  ALLAN 2021 investigating the missing A.K.A.  PECO | |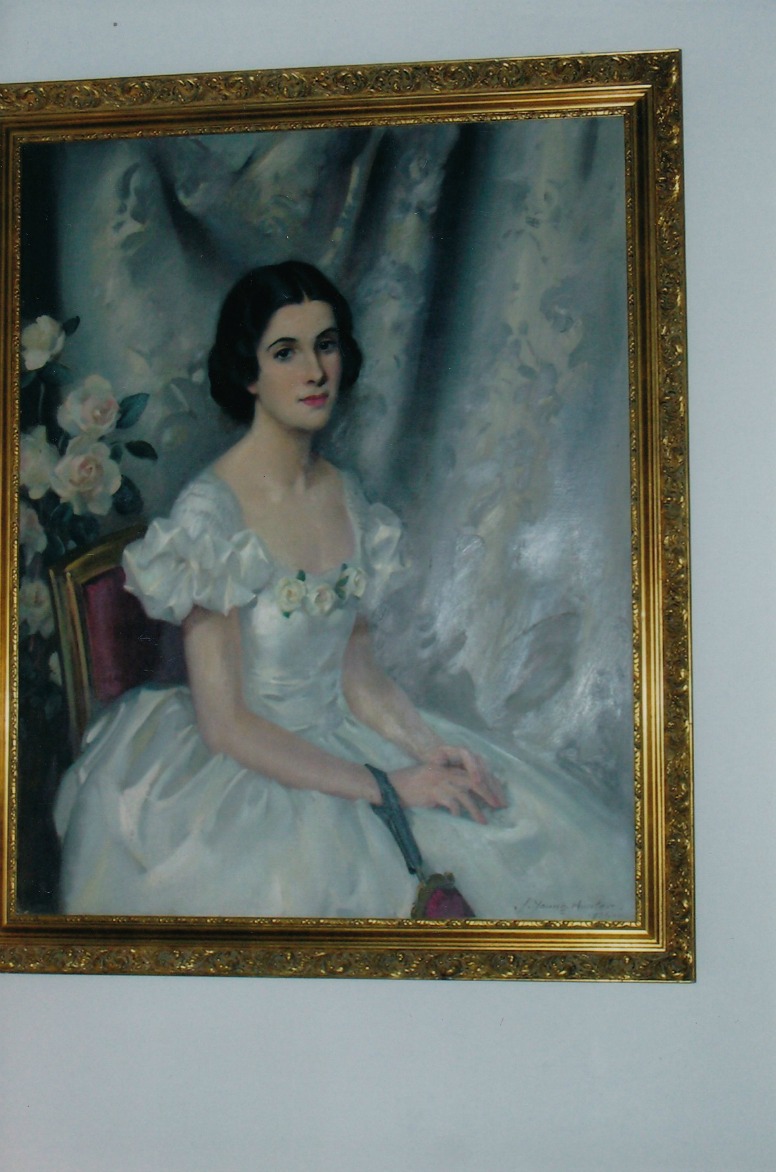 THROUGH THE DECADES Allan has been investigating the sightingings and mayhem at LA POSADA--- schedule a tour with ALLAN, 505-986-5002 or 505-231-1336 or get him on your radio or show.
Ghost (VIDEO - something was there)  + energy photos (Julia's Ghost?) at La Posada. Here is a collection of snapshots that have been taken through the decades on Allan Pacheco's tours & investigations (505-986-5002 schedule a ghost tour). 
The Rose Room Right: --- at times a haunted exquisite room --- look at the posture of the young & old, this was not a posed photo,  something sensed wasn't it?  This room is where the paranormal activity that was documented in the video  ABOVE ... HAPPENED!
Through the centuries -- be it 35 MM or today's digital, photos of ghosts or globulars have been taken in this room --- its rare that it happens but it DOES HAPPEN...
BELOW:  the LIBRARY has been known to have odd energy, people have seen and photographed ghost -- ghosts -- or orbs in the below room...
All kinds of macabre hints are found at the old Staab Mansion (LA POSADA) -- BELOW: in the room known today as the LIBRARY -- where Julia and energies have been repeatedly seen  ---  there is this book... CREEPY!
BELOW: Yes, even during day tours the energy in the room can unnerve people.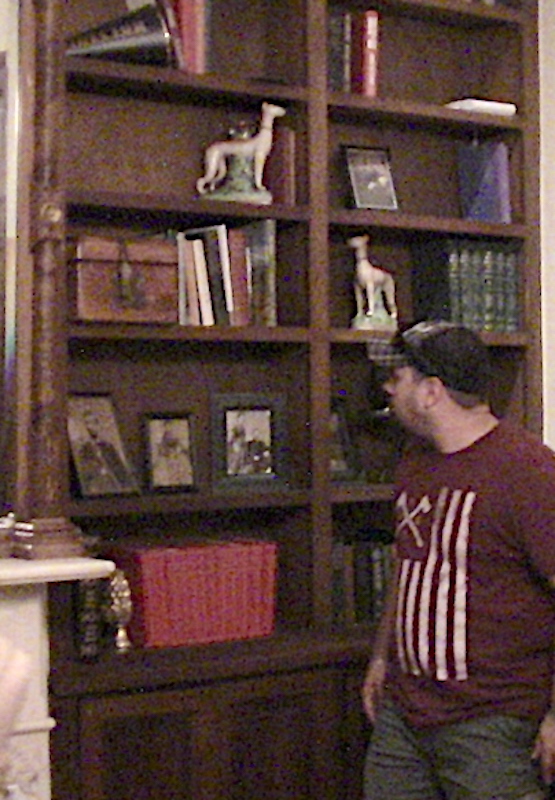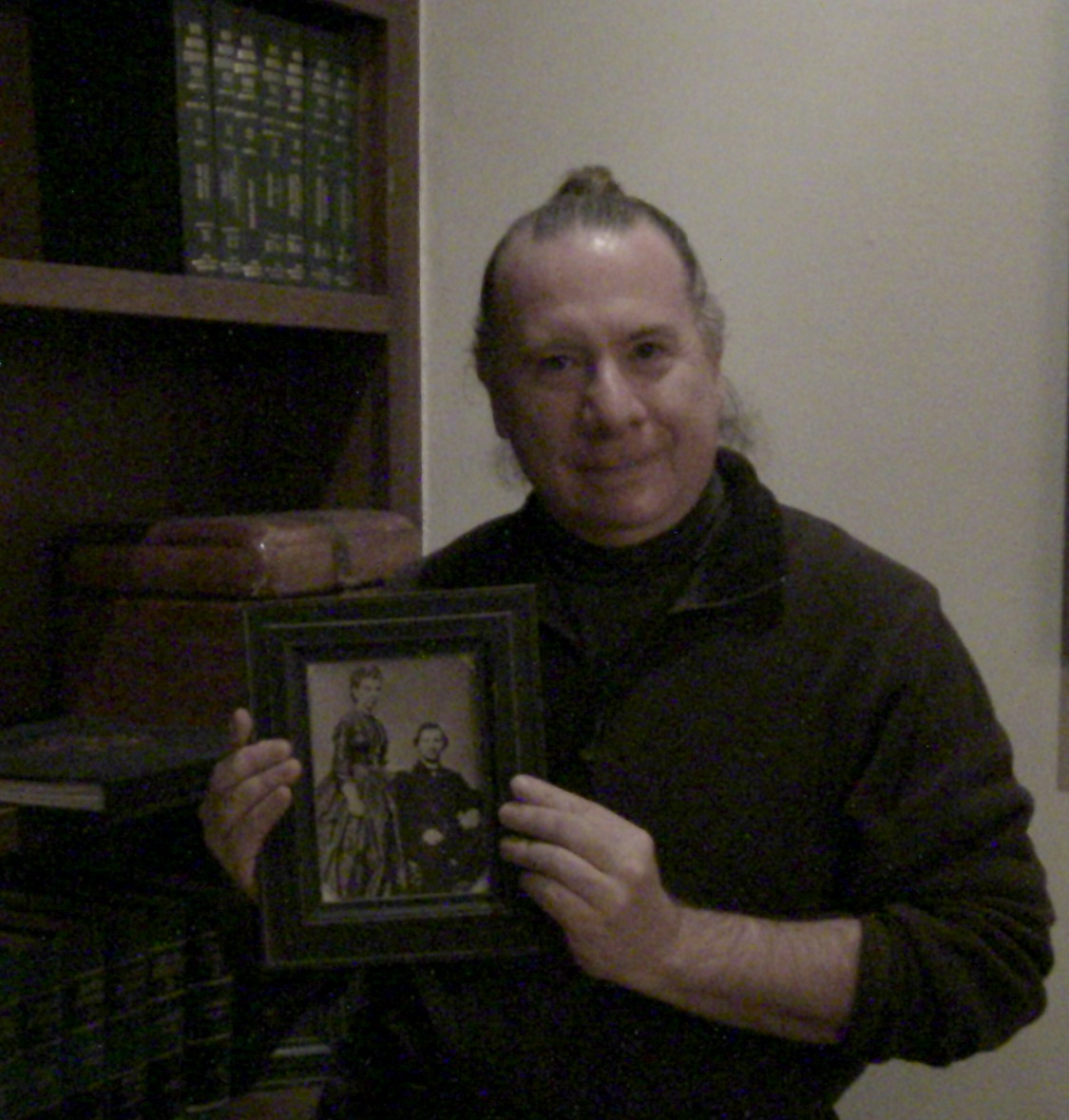 GHOST-VIDEO-LA-POSADA --- paranormal energy has been witnessed in what is called the LIBRARY ROOM -- the mirror has had some strange energies --- the below photos -- were taken by ALLAN _-  in these photos it seems nothing has showed up ---- however on rare occasion this area --  this room - the mirror have been linked to some  odd energy -- or force.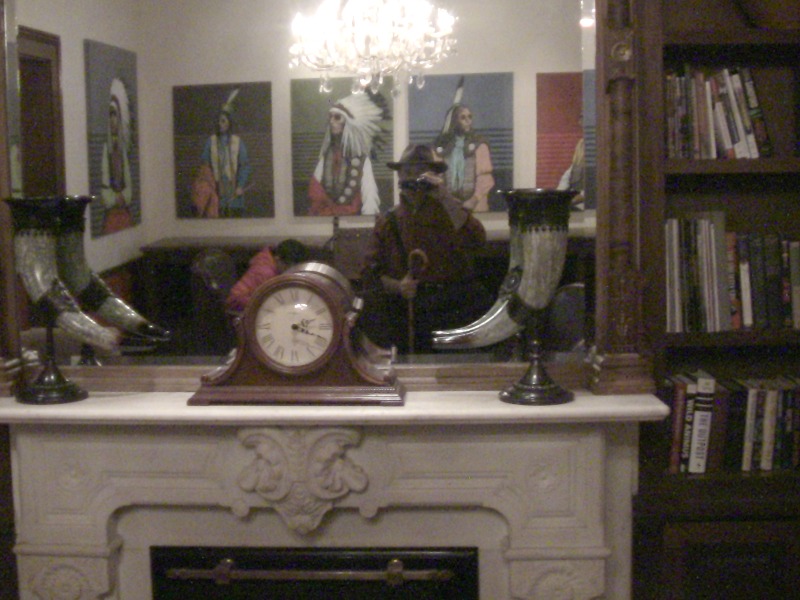 Note the picture above -- no unknown shadow --- no strange reflection -- BELOW: I try at another photo at another angle, similar to the dark ghost photo, and in this photo I am out of the picture %100.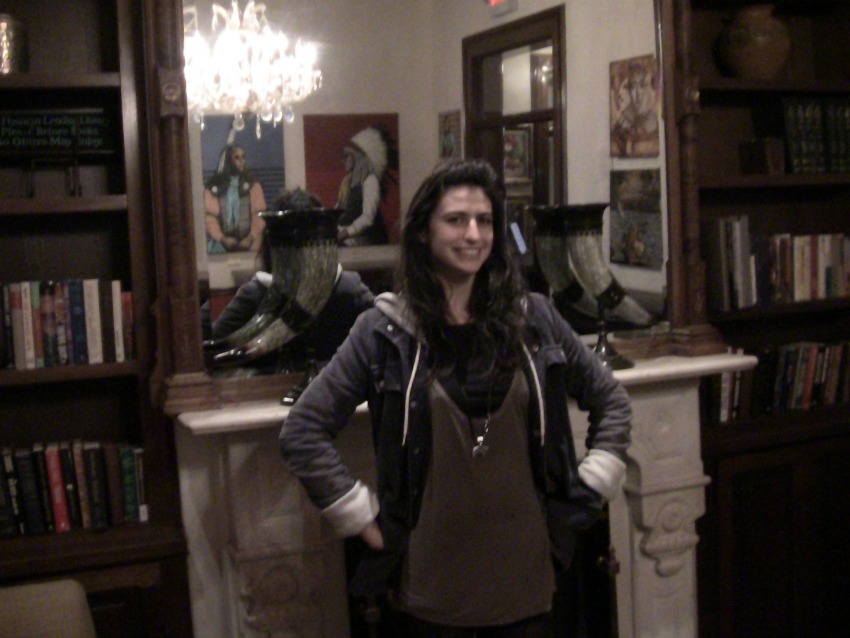 ABOVE: ANOTHER TOUR--TESS IN FRONT OF THE MIRROR--  BELOW -- TWO SISTERS -- IN FRONT OF THE DRAPED ENTRANCE -- THE LIBRARY ROOM
Sensation in the neck --- below outside the STAAB suite -- this is where JULIA took her last breathes -- behind this door .