santafeghosttour   SANTA FE GHOST TOUR led by AL PACHECO 505 986 5002/ 505-231-1336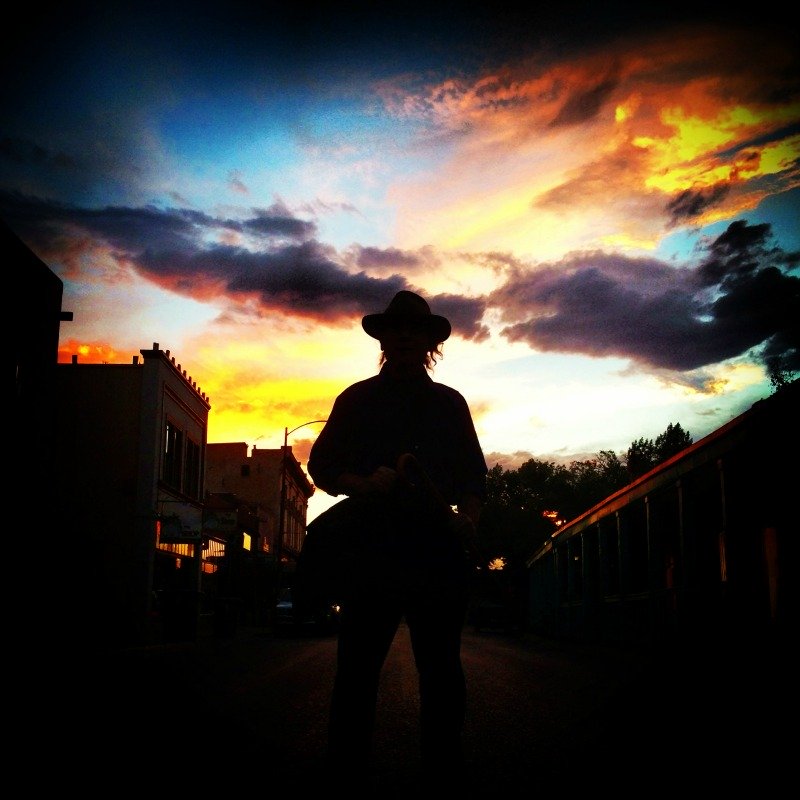 santatafeghosttour - SANTA FE GHOST AND HISTORY TOURS  --BELOW - REVIEW 505-986-5002 or 505-231-1336
--------------------------------------------------------

SEPT19,2019

We set up a tour with Allan Pacheco as part of our son's first visit to Santa Fe. Not only did our son call this the highlight of his vacation adventure, but we were astonished by the historical discoveries and insights into old Santa Fe. We can not begin to express how we appreciated Allan's attentive interest in helping make this tour amazing for us all.  We absolutely will treat all our new visitors to one of his tours in the future.

Barbara M.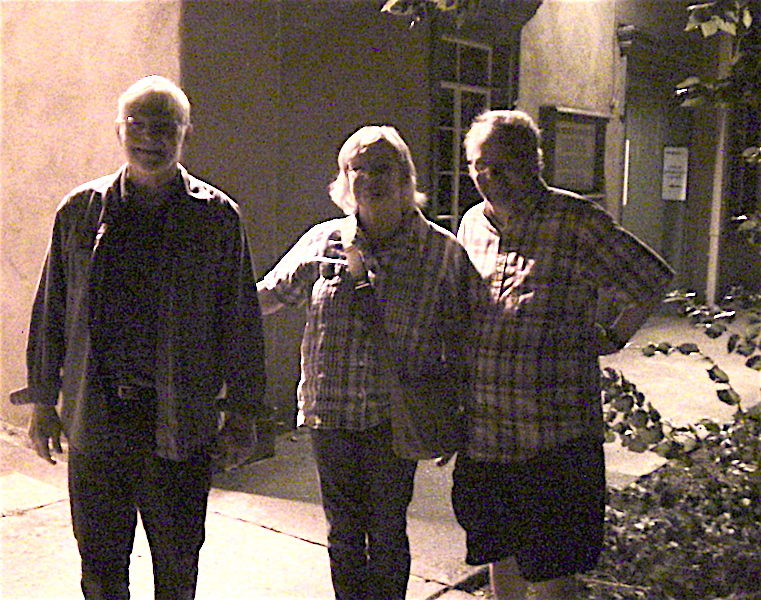 santafeghosttour -- SANTA FE GHOST TOUR  ... Your safari is led by author, paranormal investigator Allan Pacheco... Questions are welcomed on your tour -- if you have a ghost gadget bring it along -- your trek does go by and through some haunted places!
YES -- GHOST-AP -- MINI GHOST BOXES -- K2METER  -- GHOSTOMETERS --- BRING IT!!! This website does have some pictures taken during the tours -- when something was registered on equipment or somethaaaang made its appearance... When you do the santafeghosttour with Al Pacheco -- at times -- the unexpected happens. 
Al Pacheco's tours are done day or night, he tries to do the tour towards your conveyance.
Let A.P. know what your interests are, he tries to tack the ghost walk or paranormal safari towards your themes--- All of Pacheco's tours are done at a comfortable pace.
Solo tour or large group tour -- family tour-- group of pals or biz seminar that needs entertainment AL Pacheco is your man!
Interested in UFOS and the MISSING on tour -- let Allan know -- so he can delve into that area. 
This is your private tour -- so you will not be bothered by obnoxious strangers.
ALLAN PACHECO's tours = PARANORMAL DELUXE!  On safari you get his undivided attention.
On the left -- press a red button -- learn more about the Ghost and history tours that Allan Pacheco offers, he is a native Santa Fean --- born and reared in metaphysical and historic SANTA FE.
Schedule a SANTA FE GHOST TOUR (santafeghosttour) =  505-986-5002 or 505-231-1336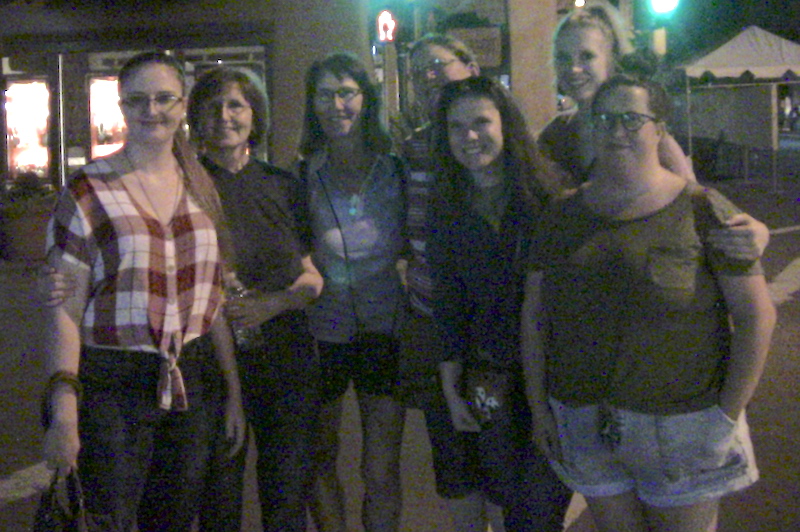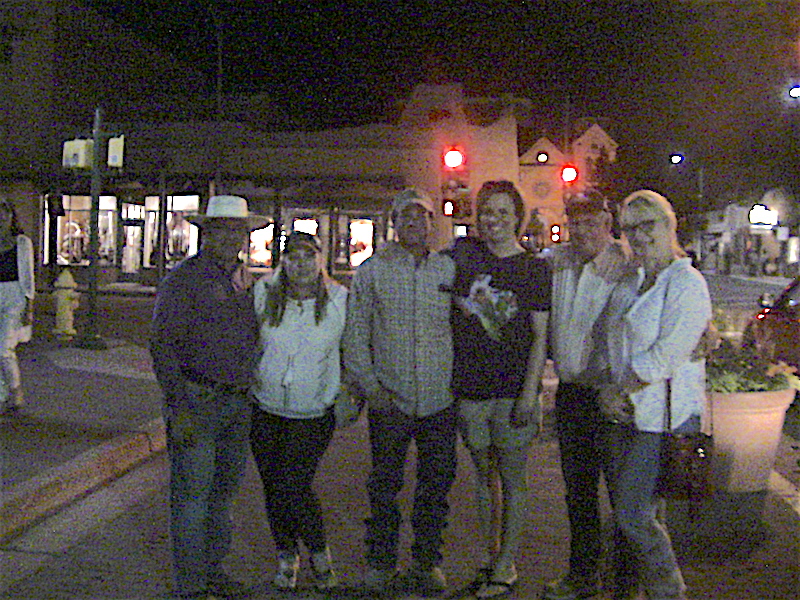 Day or Night ghost walk --- paranormal tour call Al Pacheco 505-986-5002 or 505-231-1336
on tour we do pass by or visit some historical places ---  ABOVE -- A FUN NIGHT TOUR -- IN FRONT OF THE TERRITORIAL COURTHOUSE -- BEHIND TOUR GUIDE ALLAN PACHECO AND THE LADIES  -- IS A GLIMPS OF THE LEGENDARY  HANGING TREE --- ON YOUR TOUR -- YOU GET THE SKINNY ABOUT THE TREE O DOOM.

LIKEWISE WE SAFARI THROUGH OR CLOSE TO SOME HAUNTED AREAS -- GOT GHOST GADGETS -- BRING EM! 505-986-5002 /505-231-1336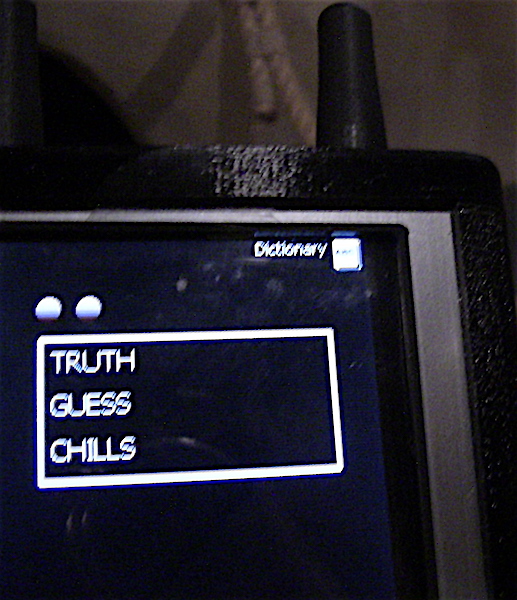 Got ghost gadgets -- are you a Shadow Chaser?  Bring your GHOSTMETER with you (GHOST-AP or MINI GHOST BOX) when you tour with Al Pacheco 505-986-5002 or 505-231-1336... Sometimes === thanks happen on the tour -- and that rustle in the pines or bushes just may not be the wind!  Get my drift?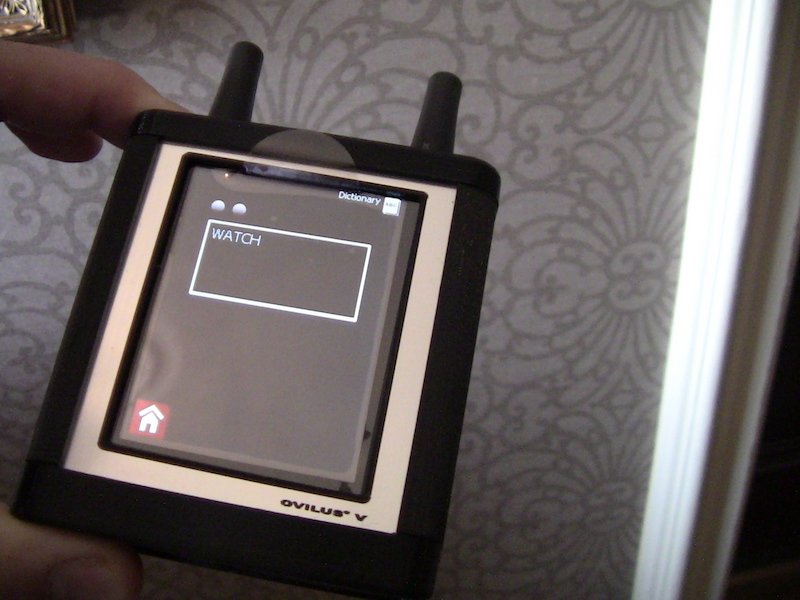 DAY or Night tour 505-986-5002 or 505-231-1336  we do pass by or visit some haunted areas --  On your paranormal trek --- sometimes people get the vibe -- they register things on their ghostomteres -- take photos of paranormal energy or see something that is ghostly!  Yes -- on tour we do go down haunted streets -- past buildings that have a magnificent or checkered history.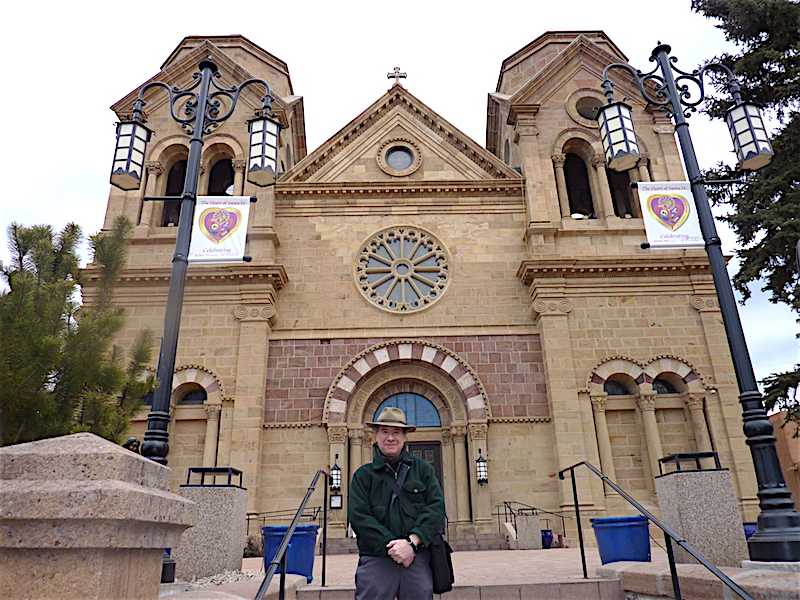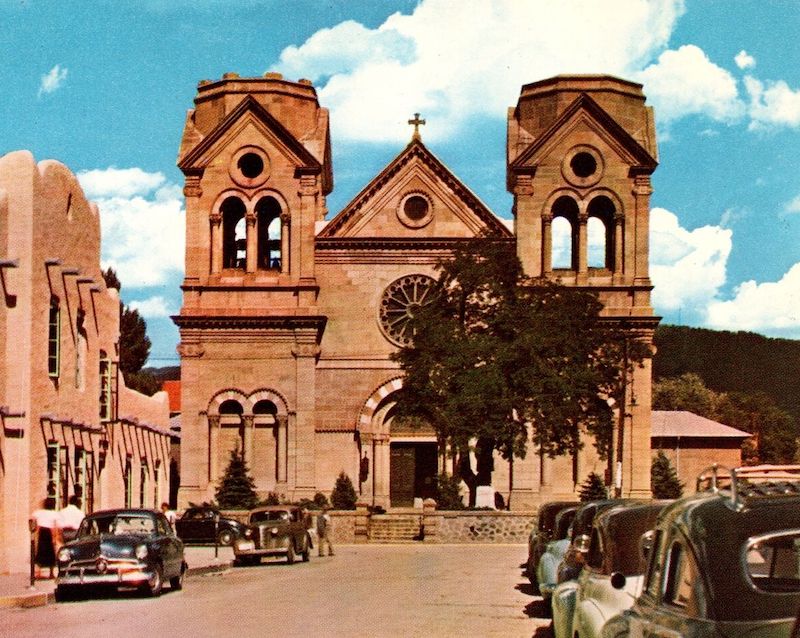 Below on tour -- mid afternoon -- inside a haunted room -- the lady is working her GHOSTOMETER -- in this building  -- and outside this building -- all kinds of thanks have been seen and reported.  Learn more about haunted Santa Fe ---  505-986-5002 or 505-231-1336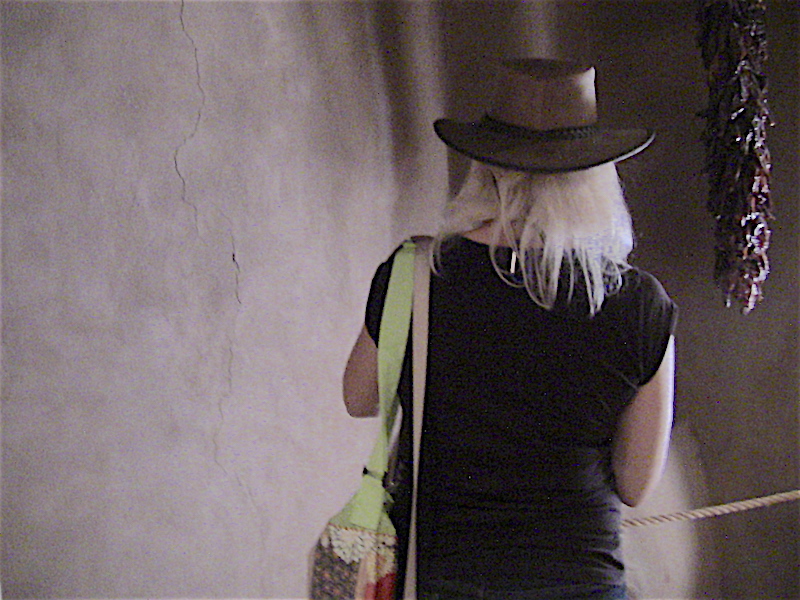 NO idea -- santafeghosttour how this lane became green ---in this snapshot.   Yes, there has been activity ghostly and summonings -- dark forces  on and under + around this span.  Was it a camera malfunction?  A soiled green type bridge -- for one night --- in Santa Fe!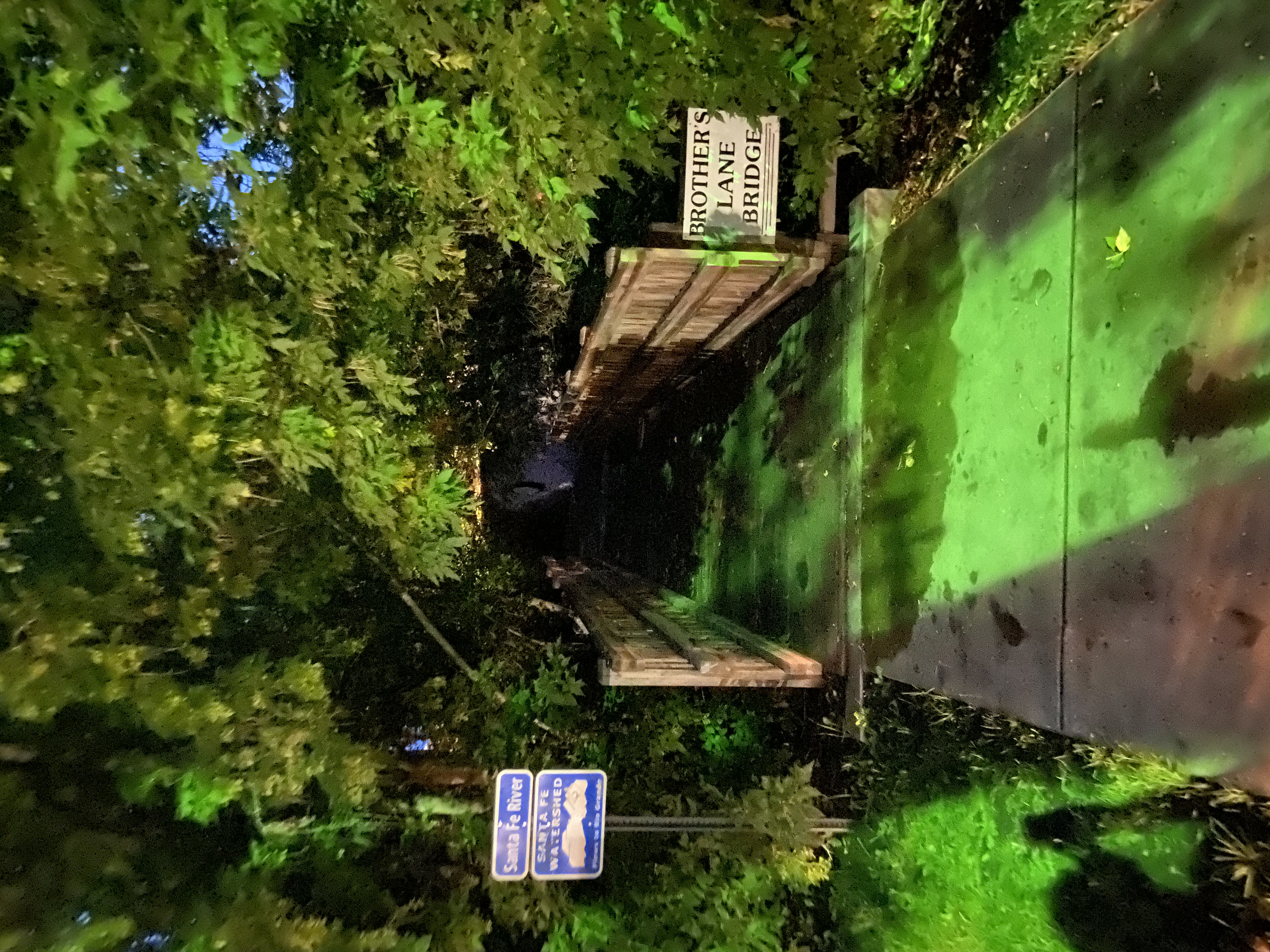 YES == this area at times, is a favorite spot for some sinister happenings and a fav place for dark force people.
Night -- Dusk -- Afternoon  --- your Santa Fe Ghost Tour  -- led by AL PACHECO ---  is so very interesting and fun 505-986-5002 or 505-231-1336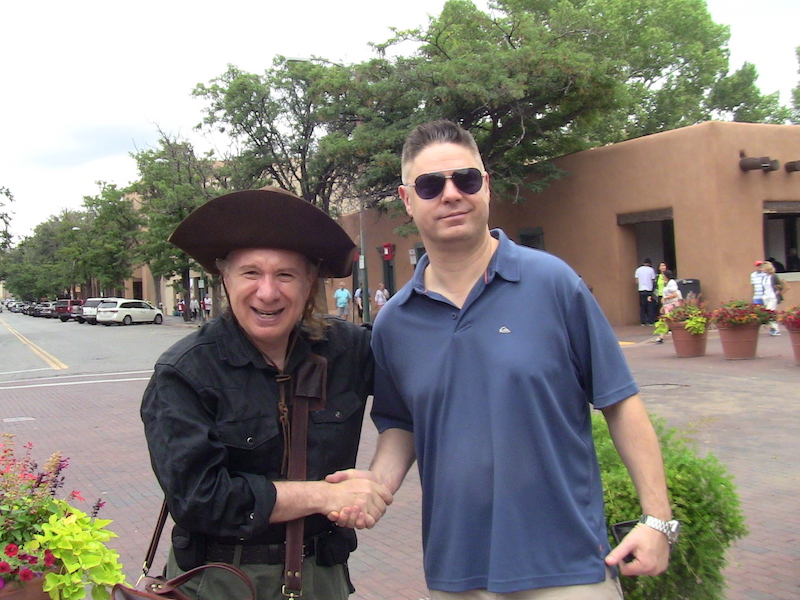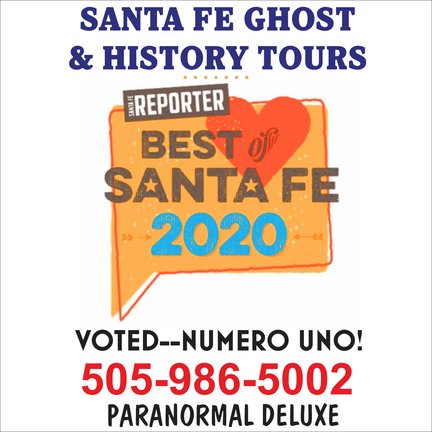 When you are in Santa Fe --- call Allan Pacheco  to guide your tour -- 505-986-5002 or 505-231-1336