SantaFe   --  WHERE WE GO -- WHAT WE SEE -- IN THE ROYAL CITY! --- YOUR OWN PRIVATE GHOST or HISTORY TOUR! 505-986-5002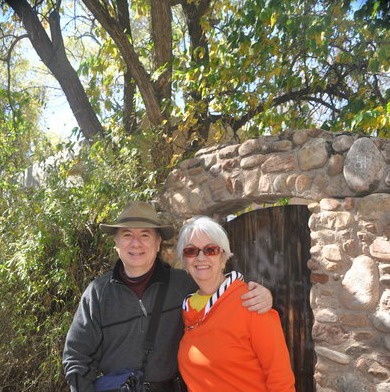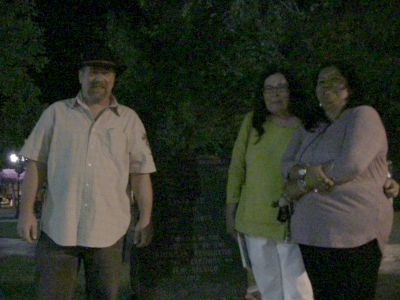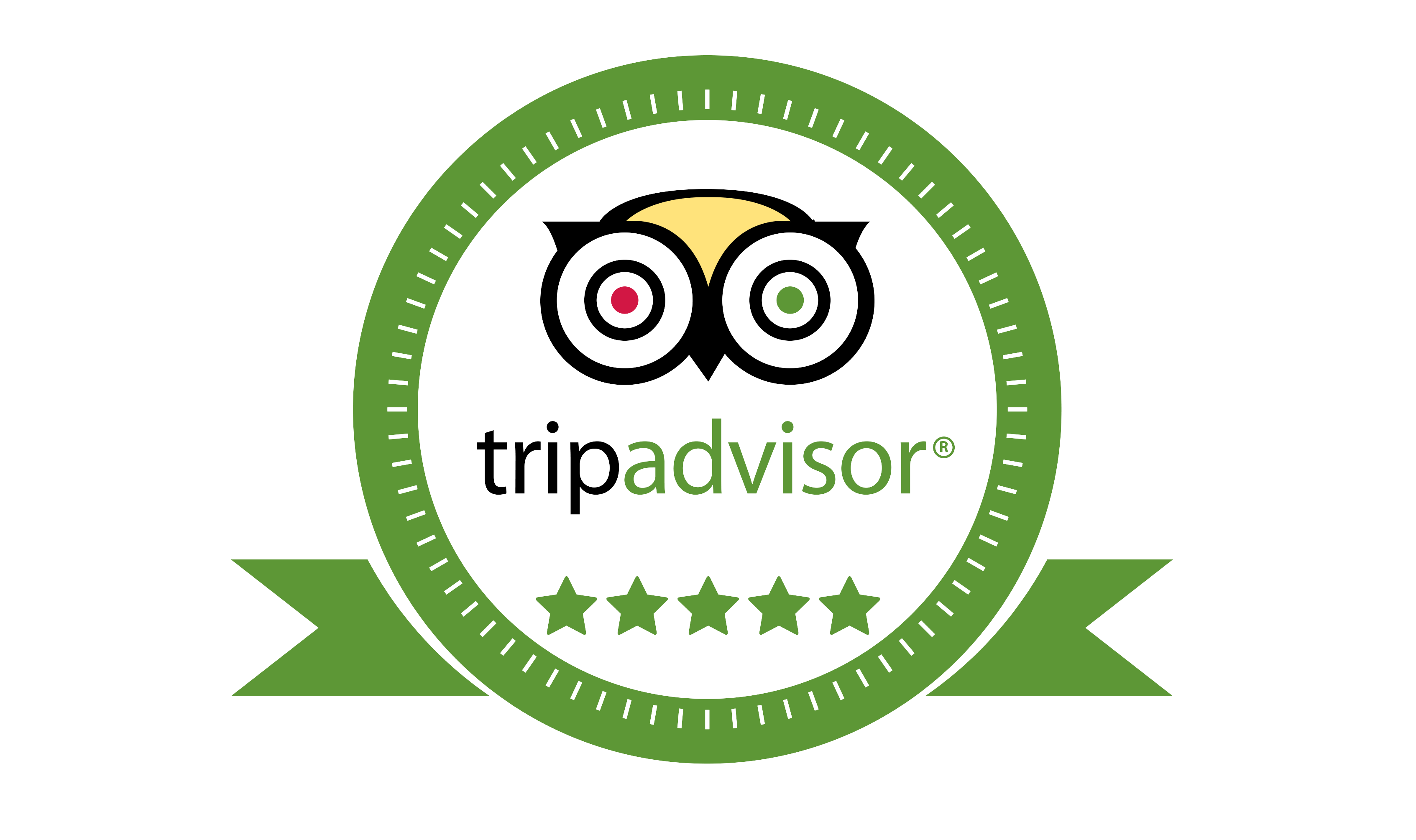 SantaFe     HISTORY & GHOST TOURS-----FLEXIBLE TIMES FOR YOUR CONVENIENCE
505-986-5002 or 505-231-1336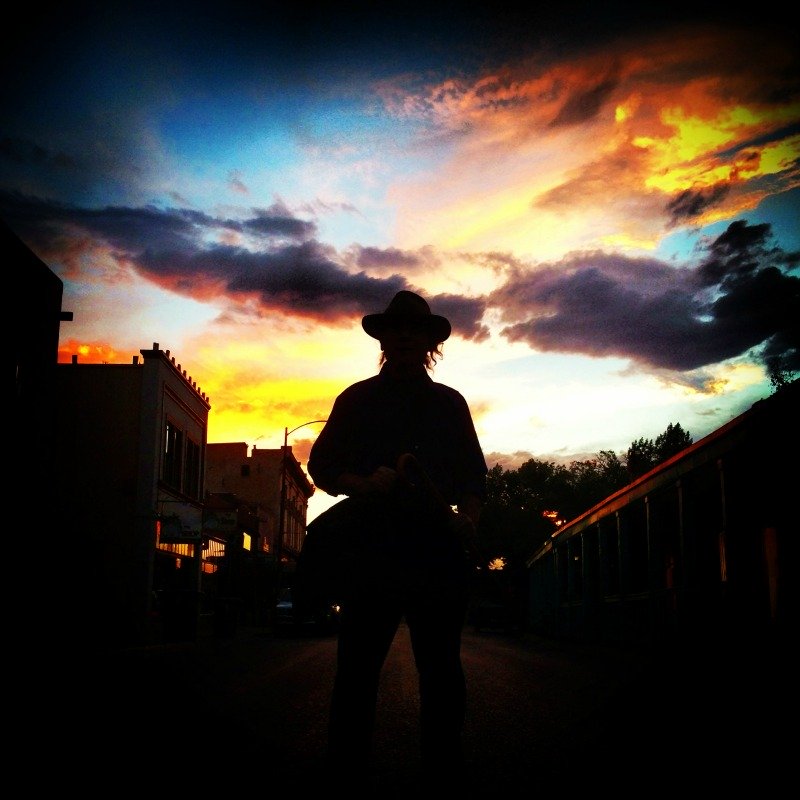 505-986-5002---BOOK A PRIVATE TOUR--505-231-1336--- = GHOST WALKS--HISTORIC WALKS---SPIRIT WALKS! --- THE OLD TOWN AWAITS!!!!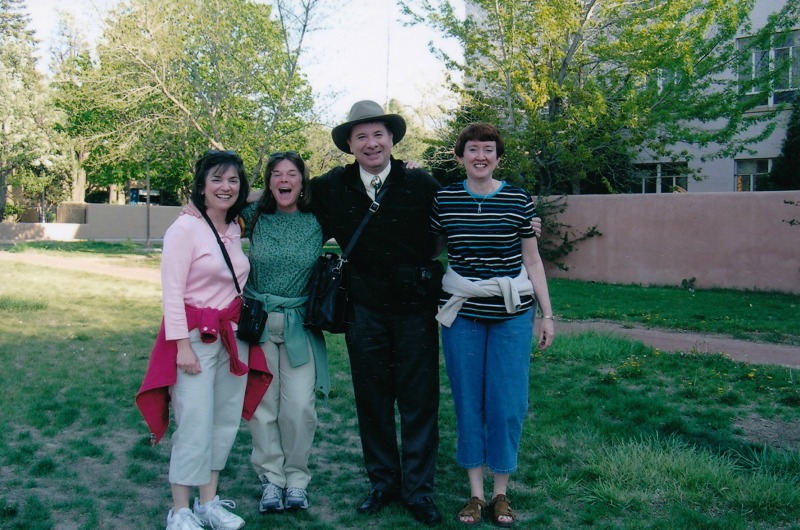 SantaFe   DAYTIME-HISTORY TOURS & (TWILIGHT + DAYTIME PARANORMAL TOURS) OR A COMBINATION OF BOTH! /// 505-986-5002 //// 505 231-1336 (SANTA FE DIMENSIONS TOUR)
SantaFe, New Mexico: ghost & history tours are filled with the macabre, historical and tales-(paranormal).-
The tours are as safe as I can make them, as in avoiding BAD MOJO. SO LETS GO TOURING! _________________________________________________________________
PARANORMAL- GHOST TOURS--------ALLAN guides you through old Santa Fe, as you trek by historic and haunted places and in some cases visit the courtyard of where the historic or ghastly deed was done! As in, this is where it all started, the upshot being the macabre tale or interesting historical yarn (COAST TO COAST TOUR-- PEOPLE FROM ALL OVER USA HAVE TAKEN THE TOUR).
HISTORY TOUR---------This is not your "REGULAR" tour. It encompasses all of SANTA FE's HISTORY & some of its paranormal. Hangings, lies, legends, beheadings, urban legends, Billy The Kid, Manhattan Project spies, Donna Tules, A few ghost stories, the Gettysburg of the West, etc. Also bits of northern New Mexico lore and facts are brought forward.
Bubbles are burst, and the low down is revealed on what really happened and where it happened in old SantaFe.
Tales from colonial days to modern times, is presented. SantaFe, being the oldest town in the USA, abounds in "things that go bump in the dark".
If you want a tour that is fun, sometimes scary and is fully researched Allan is your man.
Tours are around 90 minutes 120 minutes long. It all depends on the tour-plus the pace, questions, weather, what is open and available to us. Call Allan and book a private tour.
With a private tour, you or your group will be able to ask questions and will not have to put up with obnoxious adults or misbehaving kids. If you want Fascinating historical tales along with some Alfred Hitchcock type suspense stories -- this is the expedition to sign up for.
If you are shy, do not like big tour groups , or want to walk with a guide - in depth questions, then this tour is for you.
TEL # 505-986-5002 LAND LINE
TEL # 505-231-1336 CELL PHONE
E MAIL= santafewriter@me.com
URL=santafeghostandhistorytours.com
This is not a boring tour! IT's presented by the author of
"SANTA FE: MAYHEM & PARANORMAL GUIDE"
"GHOSTS-MURDER-MAYHEM: A CHRONICLE OF SANTA FE".
"MYSTERY-MAYHEM: CHRONICLE USA"
"DOMINGO NEGRO
GHOST TOURS SANTA FE, NEW MEXICO or SANTA FE, NEW MEXICO HISTORY TOURS =
The best damn tours in town, Allan knows his "STUFF"!
SOLO -- DUO -- SMALL GROUP or CLASS SIZE -- ALLAN is your tour guide!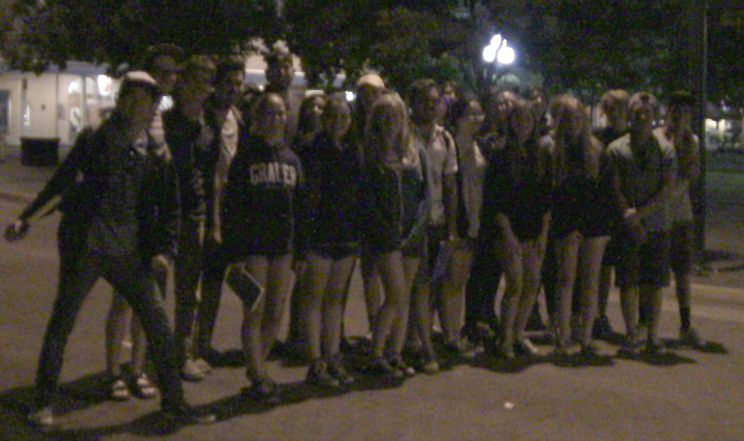 SantaFe  505-986-5002 or 505-231-1336
HISTORY TOUR WITH PARANORMAL TALES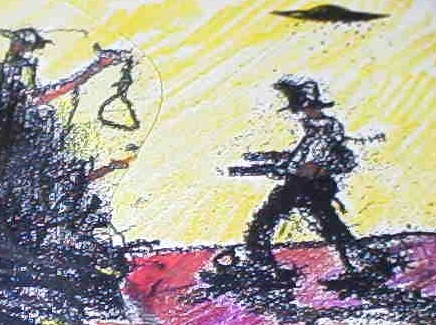 The History of SantaFe comes alive as you trek with Allan through the old part of town. This is not a tour of boring dates and names, history comes alive as you view the buildings and monuments or stroll through the plaza.
The Santa Fe Trail
Conquistadors
Legends-Lies-Truths
Billy The Kid
Atomic Bomb Mayhem
The Civil War
Indian Wars
Gunfights
The Cathedral if open
The Wild West
Where the old gallows used to be
Lynchings
La Llorona-GHOST-
Plus Other Santa Fe ghosts tales--and info from my investigations
Paranormal is sprinkled or poured into the tour!
Santa Fe's rich history and ghosts are covered and you will see and stand at where it happened. Tours last from 90-120 minutes.
Call ALLAN for a private tour, he is not some displaced new arrival to Santa Fe. Allan is a native Santa Fean, his family has been in SantaFe since the days of the Conquistadors, (That's before the Mayflower or Plymouth Rock)!
Tel # 505-986-5002 Land line
Tel # 505-231-1336 Cell
E MAIL=santafetwriter@me.com
www.santafeghostandhistorytours.com
HAPPY TOURISTS! A SMALL SELECTION OF LETTERS FROM THE MANY PEOPLE WHO HAVE BEEN ON ALLAN'S EXPEDITIONS!
Allan, just wanted to thank you again for giving such a awesome tour. Everybody in our party truly enjoyed listening to your stories. We had such a wonderful evening. Hope to do it again sometime soon.
Melinda ________________________________________________________________________
Allan! Just wanted you to know that your tour was the hands down favorite of my family. Thank you for such a special tour.
Pat---Texas _________________________________________________________________
We took your tour several weeks ago. Thanks again, the tour was great and we have recently talked to others who have taken tours that were not as informative or interesting as yours.
Jerry----Maryland ____________________________________________
ALLAN, Your walking tour was excellent. We learned a great deal about Santa Fe History. We returned later to follow your suggestions and continue on our own.
You suggested the Bandelier Monument, and that too was spectacular.
I will look forward to your new book.
Clint----Massachusets ____________________________________________
Hello, you had given a tour to my girlfriend and I last September. I realy enjoyed it and the conversations we had.
Guy----New Jersey ____________________________________________
(CONCERING PHOTOS OF GHOSTS-GHOST TOUR)
I happened to have my camera with me when you asked if anyone wanted to take pictures. I took two and you said contact you if anything came out of interest. Well, both have something on it. I had them developed in Phoenix before flying home and showed both couples and other friend and they were all surprised. I know I had everyone move away from those mirros at La Posada in Julia Staab's bedroom before taking those pictures. SO are you interested?
Pat---Florida ____________________________________________
Hello,
You have an excellent recall about me. I guess I shouldn't be surprised given all the information and stories you can remember for the tours.
Even though no Julia (GHOSTS)pictures, the others I took on your tour came out very well, especially the Loretto Chapel shots. Sounds like Julia came out with a vengeance to show that group a thing or two!
Have a great day
Sean---Washington D.C. ____________________________________________
Hello, Definitely let me know when your book comes out. I 'm sure it will be full of much fascinating information.
Anne---New York ____________________________________________
Just wanted to thank you for a fantastic evening tour of murder + ghost--best part of the trip.
ROCHELLE-Southern California _______________________________________________
Thank you so much for the great tour! We enjoyed the history and were more than A LITTLE FREAKED OUT WHEN OUR CAMERA STOPPED WORKING at the first site!!! Your tour was definitely the highlight of our trip and we continued to talk about it on our way back to HOUSTON. I look forward to the publication of your new book and will be the first in line to buy a copy.
JERRE-HOUSTON, TEXAS
Sometimes on tours, cameras malfunction, break, or batteries are drained, courtesy of maniacal thing that goes bump in the night. On this tour, things went ZAP!) ______________________________________________________________
Hi Allan,
It was great fun for us. Ive already had some friends asking us how the tour was. I told them how much fun we had.
Thea ____________________________________
Allan, my husband Tom and I thoroughly enjoyed touring Santa Fe with you. We learned so much that I'm certain we would not have with another guide. Your insights and knowledge really made a difference in how we viewed the history and culture of Santa Fe. Thank you so much.
Mariann Dempsey ___________________________________
Thank you for the awesome tour!
Nikol ____________________________________
Thank you again for being our tour guide... we had a great time!!!!!
Melinda ______________________________________
If you are in Santa Fe, NM and you have a interest in tour and/ or the paranormal, look Allan Pacheco up. Ive taken tours with him both time Ive been in Santa Fe and be far, he is the best tour guide Ive had the fortune to meet.
Bill M.-Virginia.
WHEN YOU TOUR WITH ALLAN - - YOU BOX THE COMPASS AS YOU TREK THROUGH OLD SANTA FE!
HISTORICAL & PARANORMAL TOUR DE SANTA FE!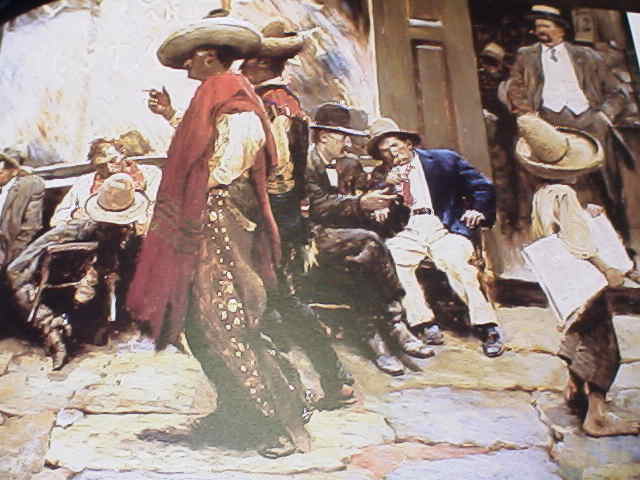 HISTORY TOURS: ALLAN LEADS YOU DOWN THE OLD MEAN CAMINOS OF SANTA FE- - IT'S ALL COVERED, COLONIAL SPANISH HISTORY TO MODERN TIMES!
YOUR TOUR COVERS THE GAMUT OF SANTA FE HISTORY & MACABRE!
DON'T GET BURNED BY NO NOTHING, BORING, BULLY TOUR GUIDES. ENJOY YOUR STAY IN SANTA FE, CALL ALLAN FOR --THE BEST DARN TOURS IN TOWN--!TEL # 505-986-5002 TEL # 505-231-1336--- SANTA FE, NEW MEXICO TOURS
---
---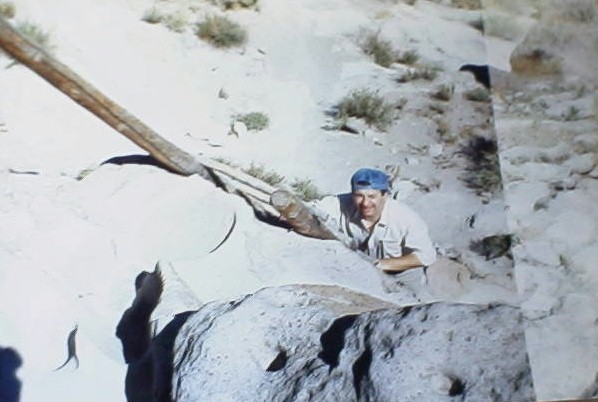 TOUR GUIDE & AUTHOR, ALLAN HAS LED A GAAAZZZILION TOURS! HE HAS DECADES OF EXPERIENCE.  OR CENTURIES OF EXPERIENCE 1900s -- THROUGH THE 200s -- TOUR BIZ -- FROM AROUND THE WORLD -- YES -- AL PACHECO IS A SEASONED TOUR GUIDE -SAFARI WITH AL --505-986-5002 or 505-231-1336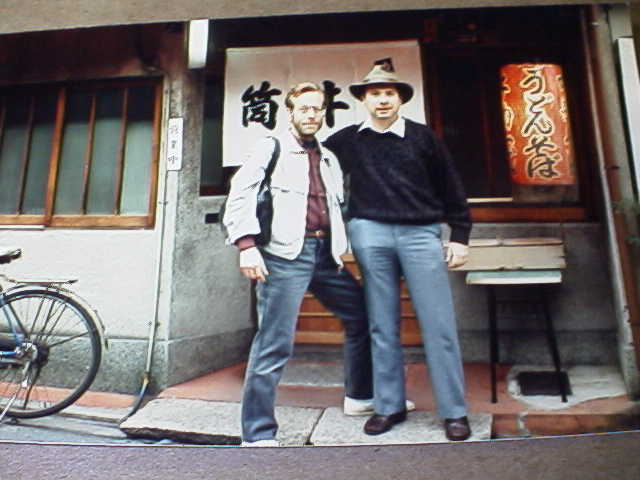 HISTORY & GHOST, NO MATTER WHERE WE GO, WHAT ROAD WE TAKE, AT THE END OF THE TOUR: YOU WILL SAY THIS IS ONE OF THE MOST INFORMATIVE TOURS I HAVE EVER BEEN ON.
---
Actress DIANA MAIMAN-SAG-AFTRA- stands before a SantaFe mural near spook lane, GHOST_CITY-TOUR -- take it === you will safari past and through some haunted areas. 505-986-5002 or 505-231-1336.      ------------------------------------------------------------------------ - On ALLAN's tours History & Paranormal can become SURREAL! You will get the TRUTH, TALL TALES, LIES, LEGENDS, GHOST STORIES & FACTS!
---
A happy, private tour, adventurer. Rochelle Laungjur meets artist Massione, the bronze man. When he was alive, Massione was a SantaFe treasure.
---
SantaFe -- see the Royal City with guide AL PACHECO 505-986-5002 or 505-231-1336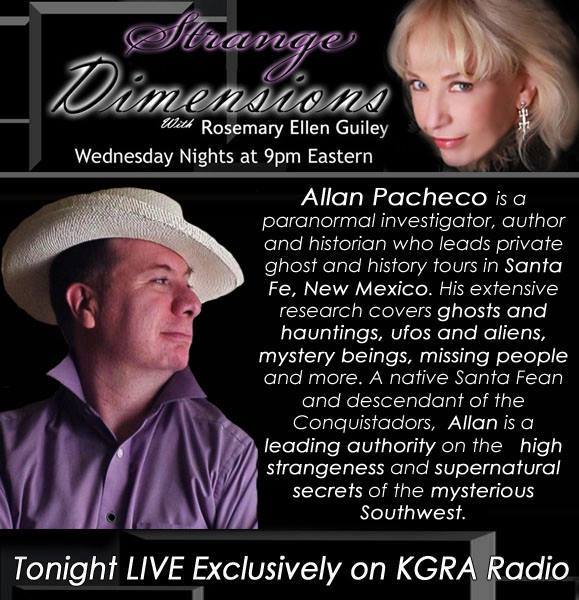 ---
YET-ANOTHER FUN TOUR: SEAN & SAMANTHA at La Poasada during a history combination paranormal tour. Like me, Sean digs the BEACH BOYS, their harmonies, lyrics, and songs about car culture. However Sean is the ultimate fan, his knowledge of surfer music, as in "THE BEACH BOYS", is second to none. ------------------------------------------------------------------------A POEM--SENT TO ME FROM A FEMALE FAN WHO TOOK ONE OF MY TOURS------ THANK YOU---FOR THE PROSE------------
"I'LL MET BY MOONLIGHT--ALLAN PACHECO"
As he never took off his hat, I never fully saw the face of this master of the macabre.
He fascinated me, with tales of history, and the undead, I felt safe with him as we wandered old Santa Fe. In those hours I felt his passion, his love for his hometown, and it's haunted past.
I felt a bit of envy, yet how could I shout, "Let me see what you see, what you hear, let me experience the other world," to a stranger I'd just met.
He knew me not, the distance seperates us now, as does the passage of time. Still I remember that tour well.
---
----------------------------------------------------WHAT A LOVELY TRIBUTE---(THE POEM)………------------------------------
---
Jack & Martha on tour. We ran into a presence or prescences at different stops on the tour. The light blue behind Martha is not man made dots or stains on the photo.
---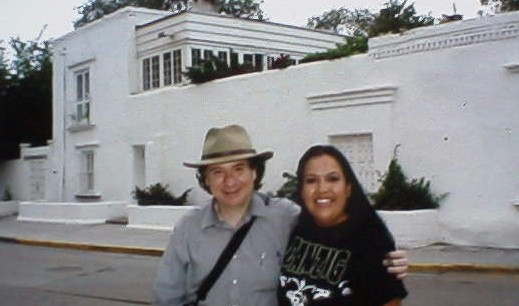 The end of another happy tour, NIKOLA TOLEDO and I. Nikola and her Navajo family group had a tour for the ages, they were magnets to paranormal activity. Nikola's father and grandfather are medicine men. The ESP or awareness this group and Nikola had were beyond belief.

My pal Michele, a trooper! Michele and I, braved out a monsoon, as we toured macabre Santa Fe! At the end of the paranormal trek, at LA POSSADA, Michele smiles for the camera. Michele is the type of person who would have a torch in hand and say, "ONWARD THROUGH THE FOG." This tour guide, appreciates those who have the INDIANA JONES type curriosity and ESP capabilites.

SANTA FE, NEW MEXICO, GHOST TOUR. THE BOO CREW!!! ALLAN AND A PRIVATE TOUR OF SANTA FE HONOR STUDENTS. THESE YOUNG SHADOW CHASERS AND I DID A PARANORMAL TOUR THAT HAD SOME INTERESTING HAPPENINGS AT THE HAUNTED "OLDEST HOUSE". SOLO OR GROUP TOURS- MY WALKS ARE INTERESTING AND FUN AND SOMETIMES THE UNEXPECTED HAPPENS! TO BOOK A TOUR-- 505-986-5002 or 505-231-1336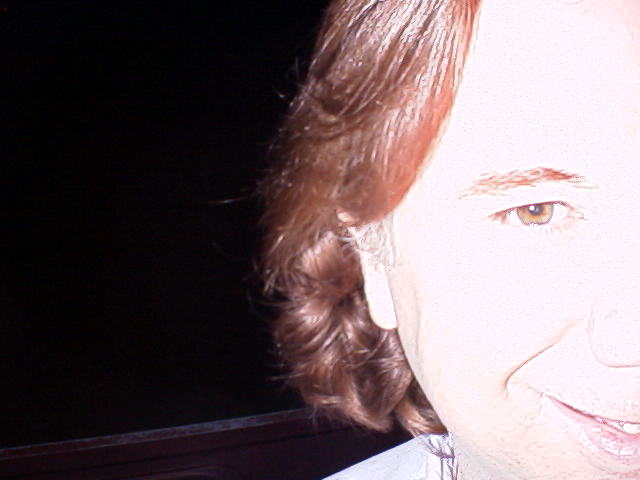 ___________________________________________________________Your tour guide-ALLAN- answering questions during a trek through Santa Fe.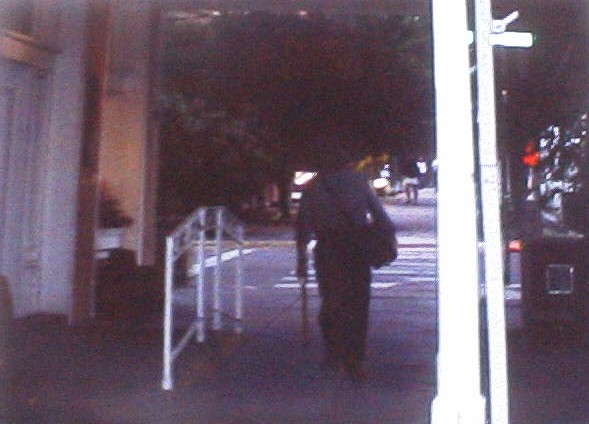 Adventure over, I leave a happy group of tourists. Will you be the next tourist I guide through the mean caminos of SANTA FE? On Allan's tours, you get the skinny on history and paranormal. Because TOUR GUIDE ALLAN, has researched it-----HISSSSSELF! TO PLACE AN ORDER FOR ONE OF ALLAN's BOOKS OR OTHER BOOKS NOT LISTED ON THIS PAGE---- CLICK HERE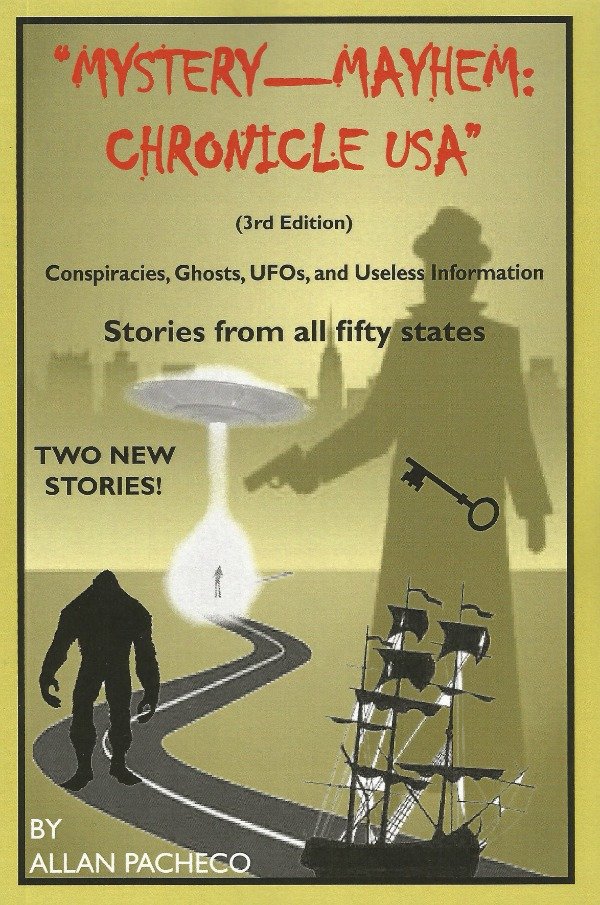 "MYSTERY-MAYHEM: CHRONICLE USA" = PARANORMAL & CONSPIRACY DELUXE!
"DOMINGO NEGRO" = "THE NIGHT OF THE LIVING DEAD" MEETS "THE WILD BUNCH" or COWBOS vs. ZOMBIES!
THE BOOK IS -- ALLAN's HOMAGE TO 1960s DRIVE IN THEATRE STORY LINES!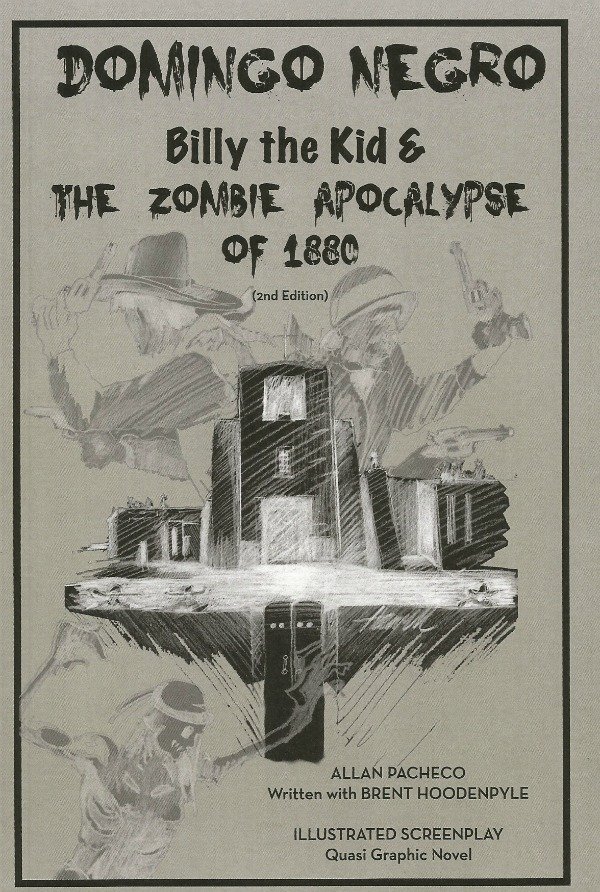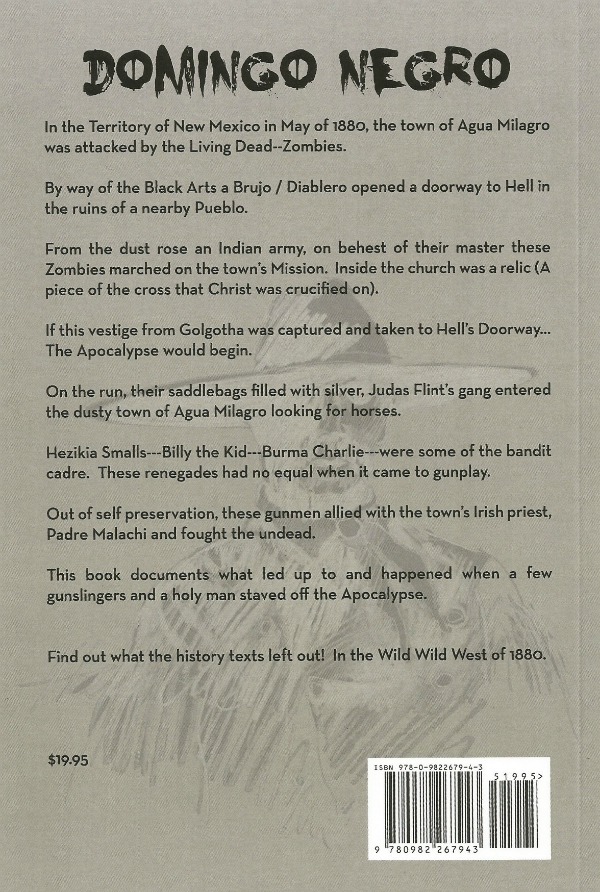 505-986-5002 = PRIVATE PARANORMAL (GHOST) OR HISTORY TOURS = 505-231-1336
---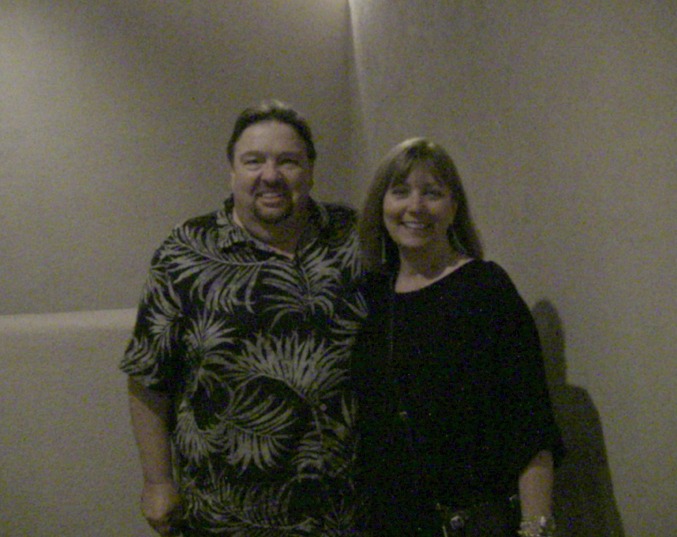 A HAPPY DUO AT THE END OF A TOUR (CHRIS & GIL) LETS GO TOURING!!! BOOK A TOUR 505-986-5002// 505-231-1336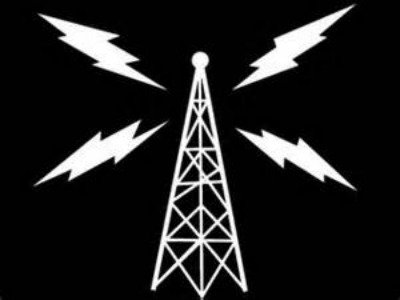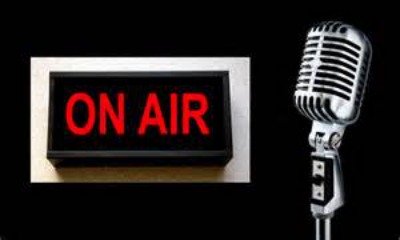 SOME OF THE RADIO SHOWS & PODCASTS ALLAN HAS BEEN ON ---- ALLAN IS FOR HIRE---GHOST--- UFO---CONSPIRACY--OR --TOUR SHOW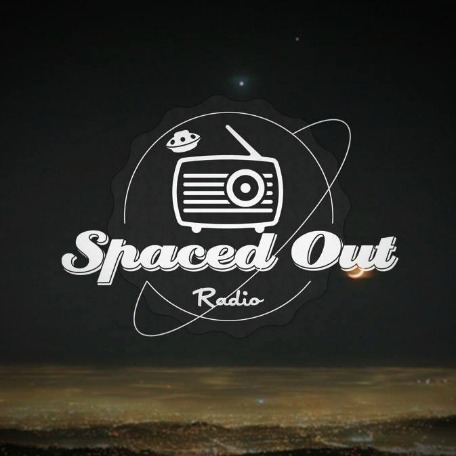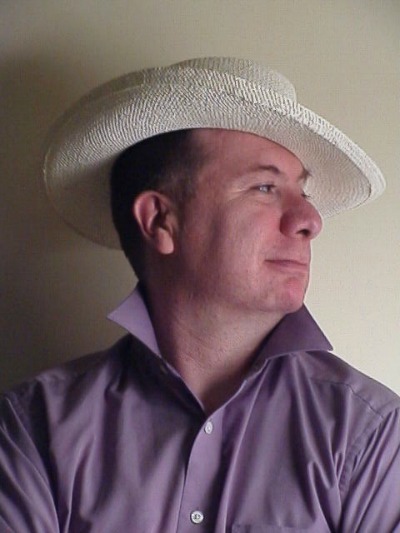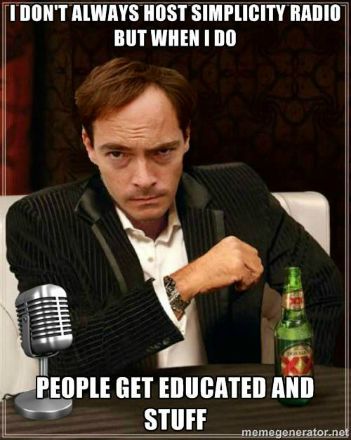 505-986-5002----////----505-231-1336 RADIO SHOW GUEST--TV SHOW APPEARANCE OR PRIVATE CUSTOM TOUR---CALL ALLAN--505-986-5002 or 505-231-1336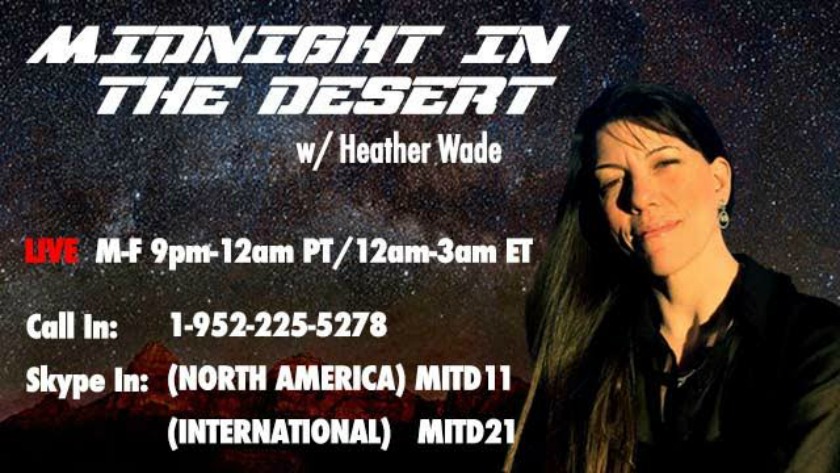 Allan is off the chain! What a great radio program! I want to go touring with him. Michael Martel Oct 2016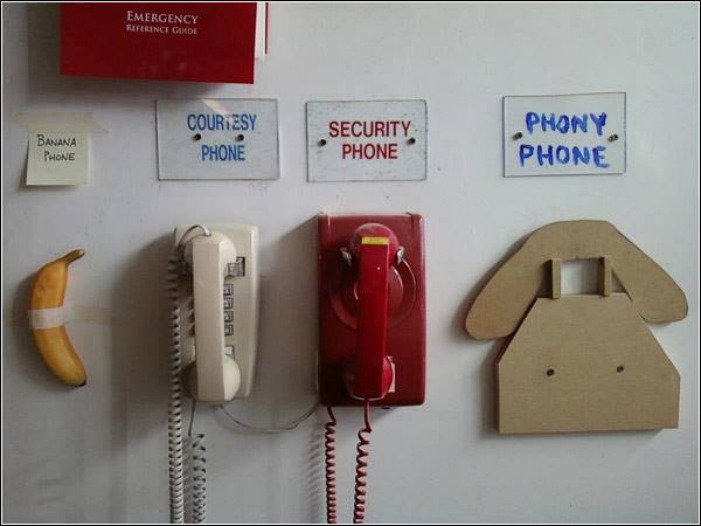 SANTA FE HISTORY TOUR--------------------GHOST TOUR---------------------SPIRIT WALK------------------GHOST WALK--------------------------------CUSTOM TOUR------------------------------GHOST WALKERS----------------------CONSPIRACY THEORISTS----------- ------------------------LETS GO TOURING---SOMETIMES------------- RARE-------- ---------THAAANGS GET CAPTURED ON FILM-----------------SO BRING YOUR CAMERA &----------------- I-PHONE GHOST APS -----------------------------OR GHOST BUSTER HAND HELD EQUIPMENT-----------------------------------------SCHEDULE A TOUR------------------------------505-986-5002 or 505-231-1336 or EMAIL----santafewriter@me.com
SANTA FE , NEW MEXICO PRIVATE TOURS PAGE --CLICK HERE
---
CLICK HERE = SECRET SANTA FE PAGE -- MORE PARANORMAL TOUR INFO & PHOTOS
---
CLICK HERE---MORE INFO & PHOTOS--SANTA FE GHOST AND HISTORY TOURS -----WITH SANTA FE NATIVE----- ALLAN PACHECO (HOME PAGE)