GHOST-AND-HISTORY-TOUR-SANTA-FE     / are led by author-historian-and-paranormal investigator Allan Pacheco 505-986-5002 or 505-231-1336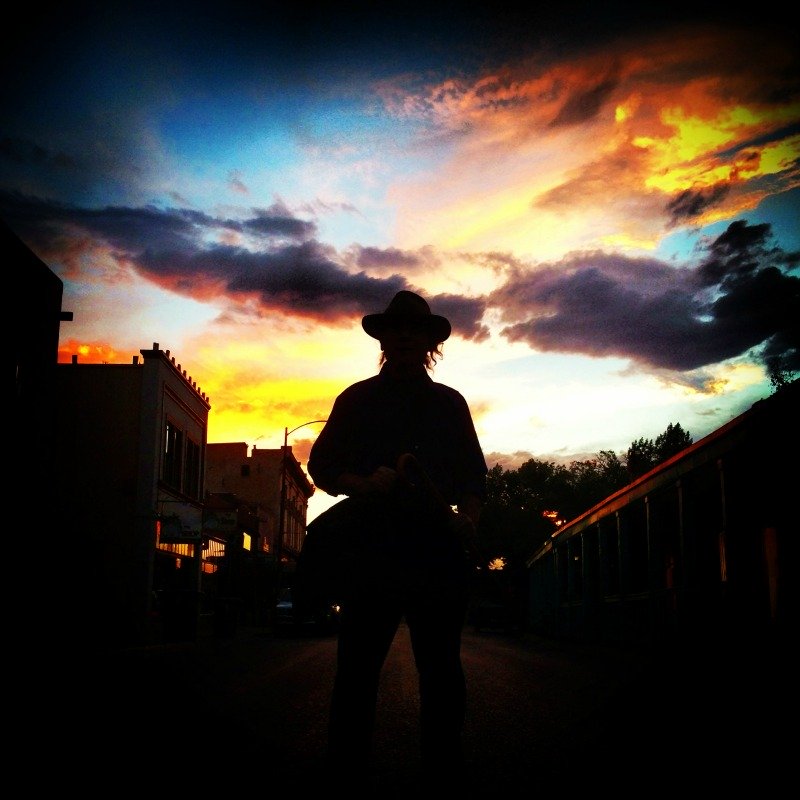 GHOST-AND-HISTORY-TOUR-SANTA-FE

Your tour gets the history and paranormal of Santa Fe in one tour!
See where history was made and where the ghosts or things that go bump in the night roam. Tour guide Allan Pacheco was born in Santa Fe, he is not some newbie off the bus.  
You get the facts, lore, & legends.  505-986-5002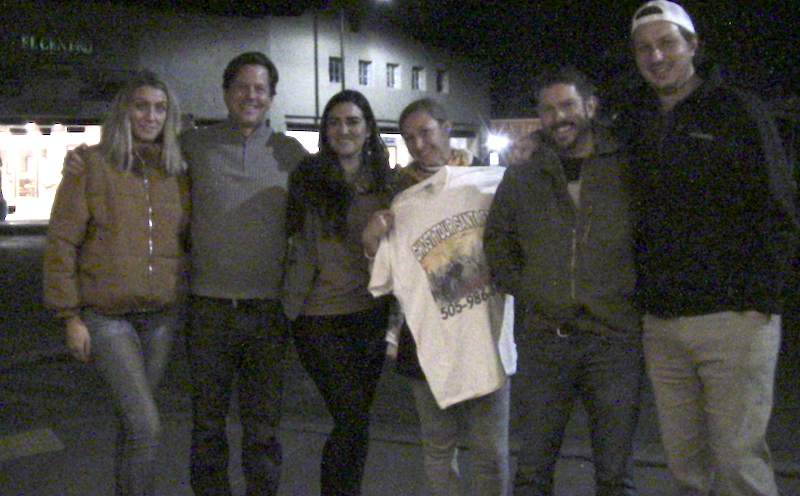 Tours done Day & Night… Small or large groups/ couple or solo. Below: The Oldest Church - legend states--ring the bell you will return to SANTA FE! This lady on Allan's tour rang the bell with the hammer.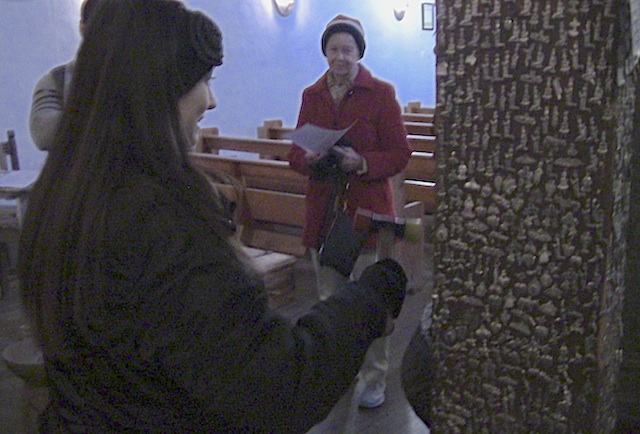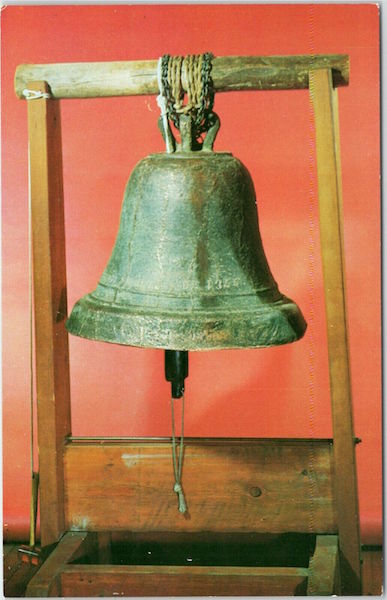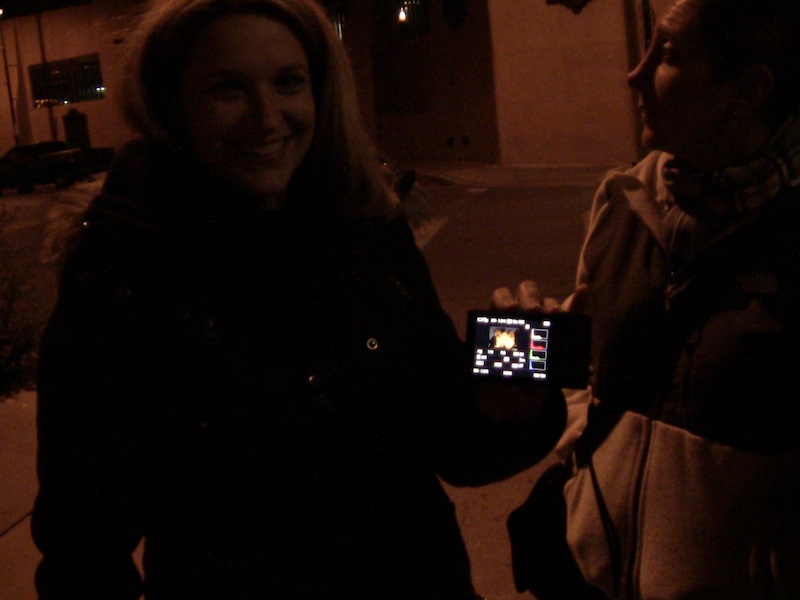 Occasionally on the.   GHOST-AND-HISTORY-TOUR-SANTA-FE   -- you do pick up oddities or ghost outlines on your camera.  

Above---the camera goes wonky and photographs a ?

Something out of the "Ghost & Mr. Chicken". Yes the camera does not lie!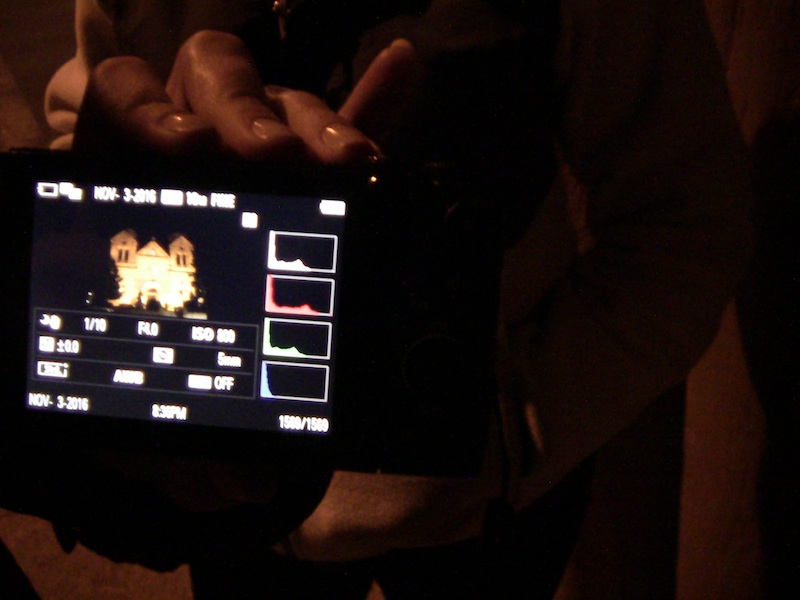 On another tour BELOW---  passed down a haunted street, the tour group made contact with something that goes bump in the night!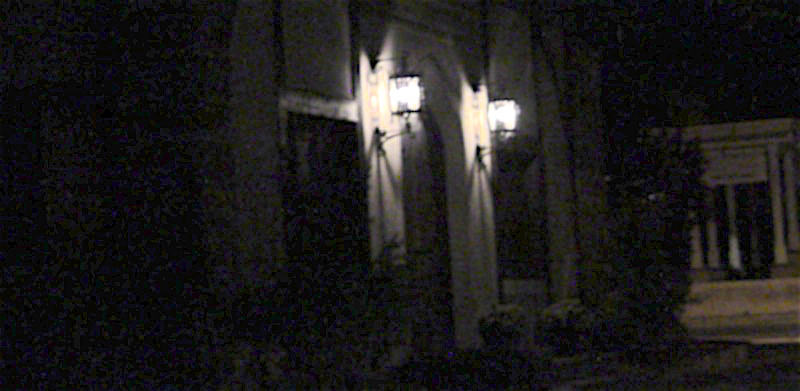 GHOST-AND-HISTORY-TOUR-SANTA-FE
In a historic area where a numerous incidents of mayhem happened during colonial & wild west Santa Fe days, (THE INCIDENTS ARE IN THE ARCHIVES) the following came up on this state of the art ghostometer, that spells out words or sentences.
THis area of Santa Fe is rich in history and ghostly activity and the ghostometer spelled out a few things that match the incidents that happened at this location.  
WORD TO THE WISE --- when you  tour with ALLAN, if you have camera or ghostometer -- bring it. AT minimum you will get photos of historic places and at maximum --- you may make contact with ghostly energy and maybe even photograph it.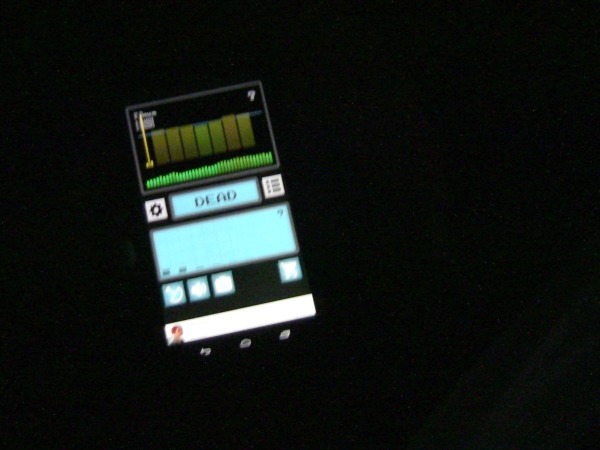 Into the haunted courtyard, October night!  

Go touring with Al Pacheco 505-986-5002 or 505-231-1336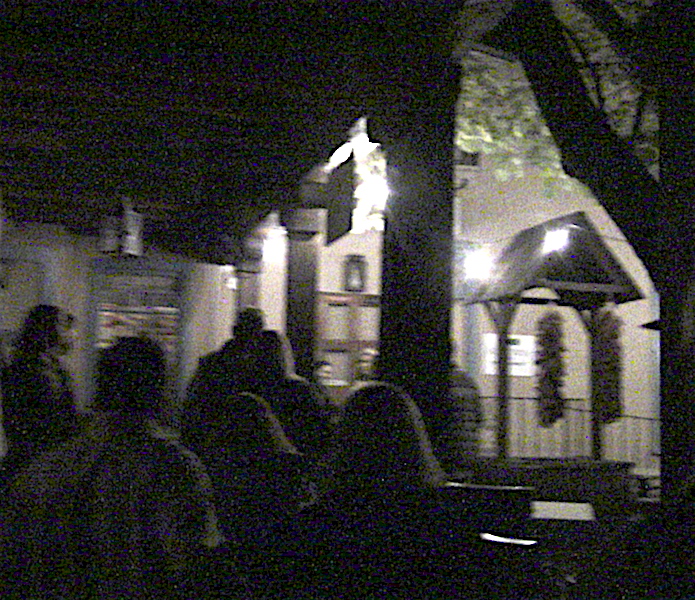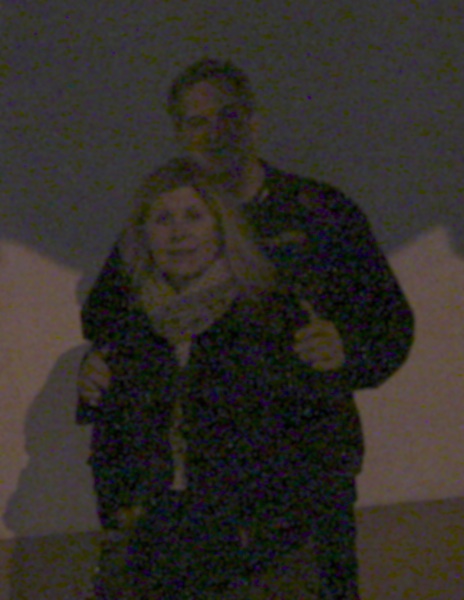 Above at the end of a   GHOST-AND-HISTORY-TOUR-SANTA-FE    --- a happy couple by the Plaza Palace. Below another tour - we finish our safari inside LA POSADA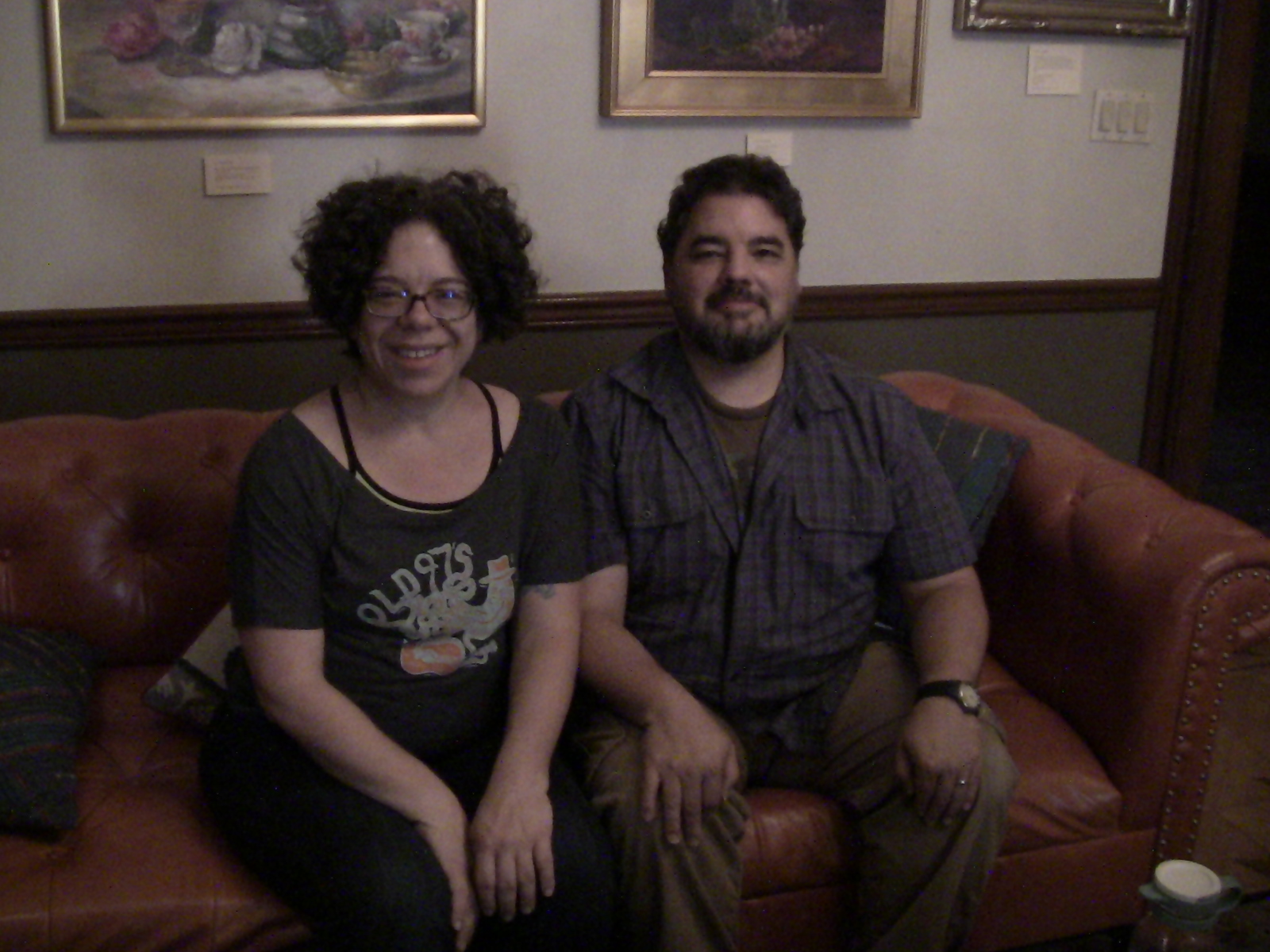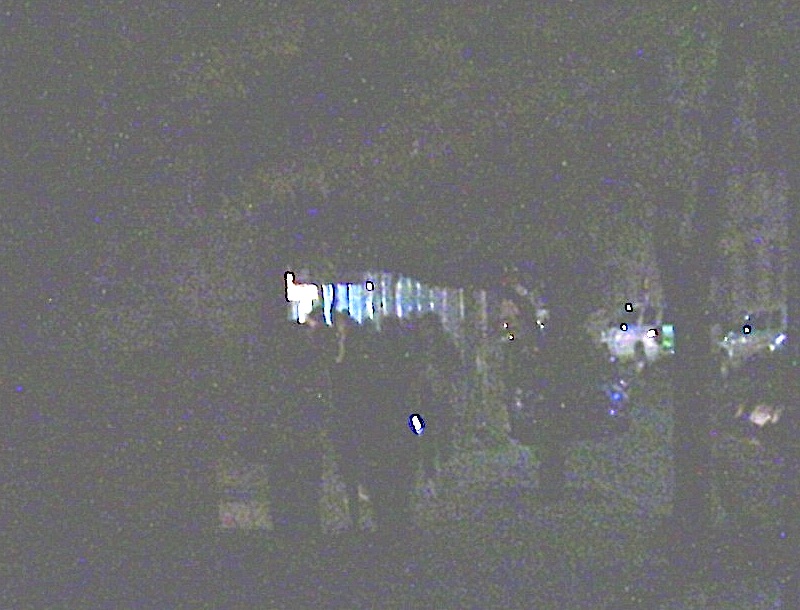 Ghost and history Tour -- above -- large tour on EAST PALACE AVENUE. Below, small tour inside the HAUNTED LA POSADA --- stuntwoman MALIBU feels the vibe.   505-986-5002 or 505-231-1336.
LA POSADA is a HISTORIC LANDMARK...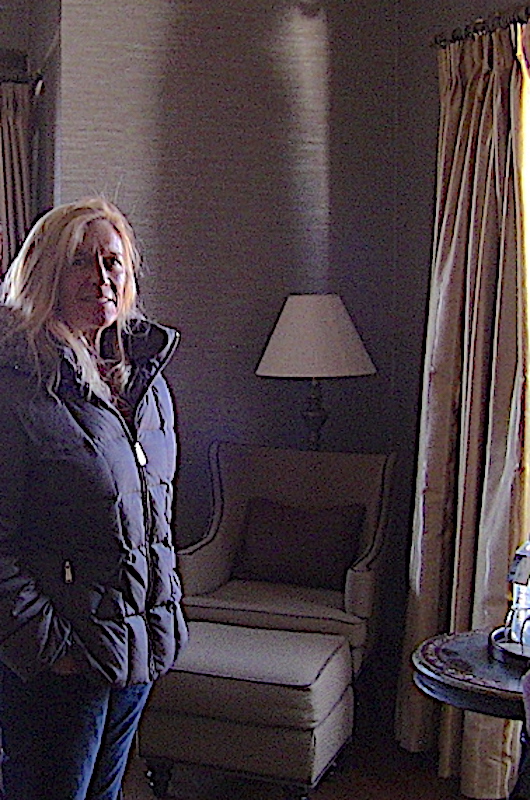 BELOW: Downward into the OLDEST HOUSE IN THE USA… Historical & haunted landmark.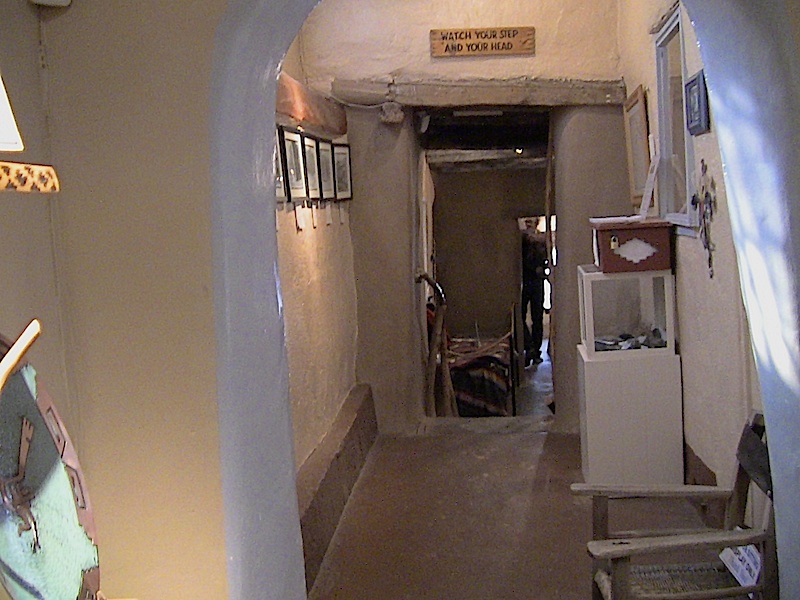 In a room inside the OLDEST HOUSE --- GHOSTOMETER --- starts to spit out words --- this historical place is haunted at times. VERY HAUNTED!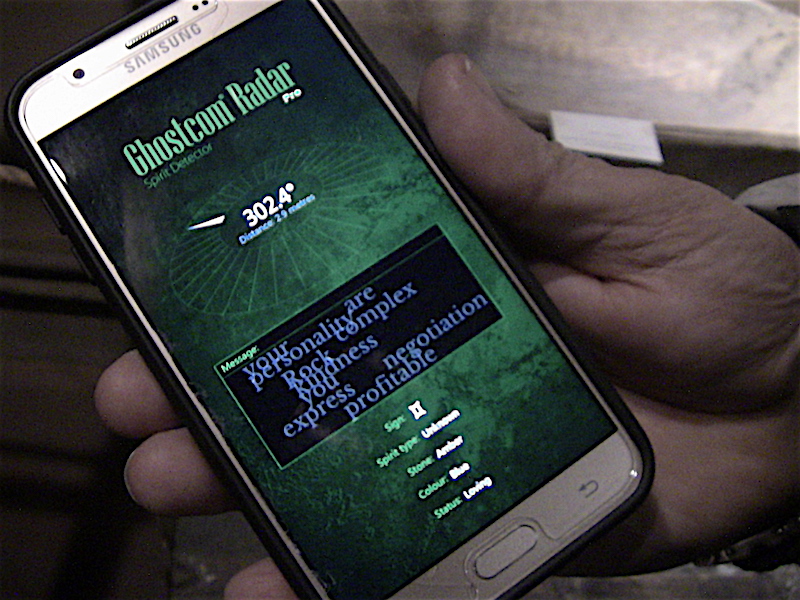 BELOW: History aspect of the tour -- at the monument CATHEDRAL PARK -- what the SPANIARDS brought to the NEW WORLD -- SANTA FE --- Catholicism, culture, fruit, animals, this is a very beautiful statue. A huge statue!  How long this will stay up --- as in CANCEL CULTURE --  history is filled with glory and tragedy -- but to cancel it out --- that is something out of 1984 novel -- or STALIN's USSR.  Do not let USA's history be offed by the minions that follow the orders of the GREAT RESET -- MONEY BARONS.  Learn from history --- if USA populace knew it's history -- then they would not have allowed USA to go to war in IRAQ, LIBYA, AFGHANISTAN, SYRIA, etc... Remember VIETNAM?  Learn history. DO not let it be erased.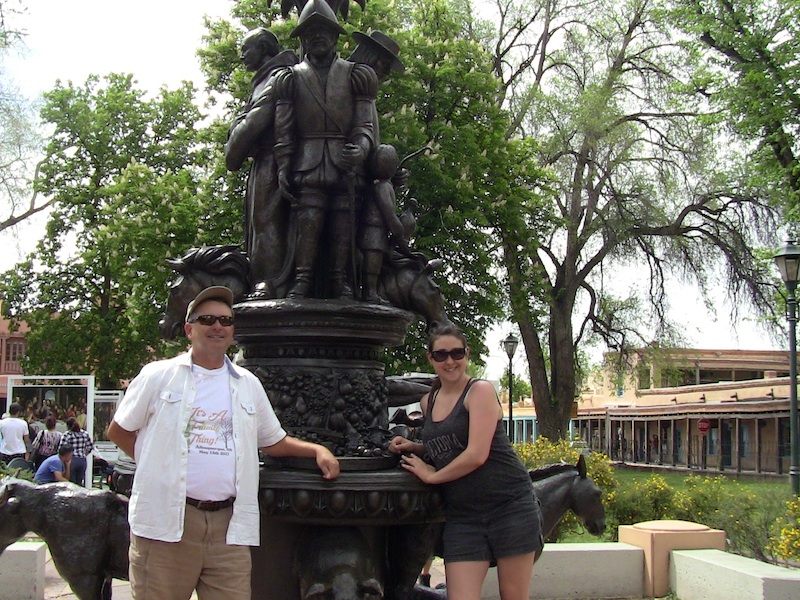 santafewriter@me.com  
contact for add placement
BELOW: END OF THE TOUR at the PLAZA MONUMENT --- SOME HAPPY PEOPLE -- GHOST AND HISTORY TOUR SANTA FE --- 505-986-5002 or 505 -231-1336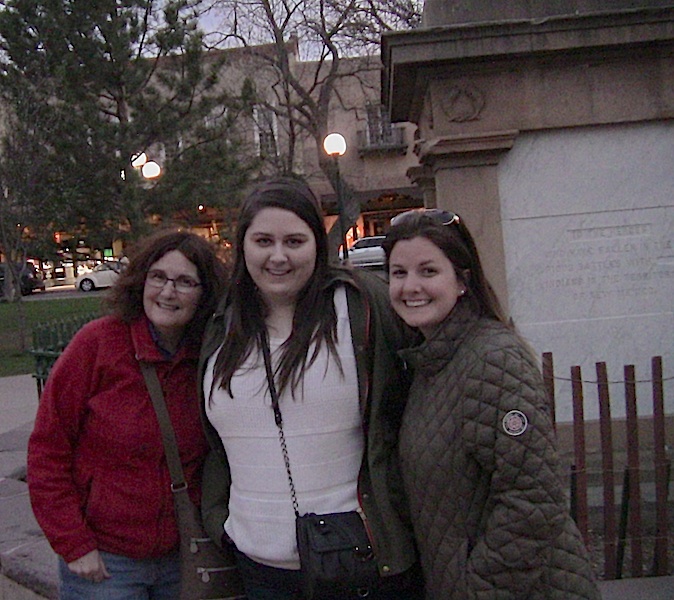 BELOW --- THE P.A. GANG --- and the PENNSYLVANIA FLAG -- private tours  = 505-986-5002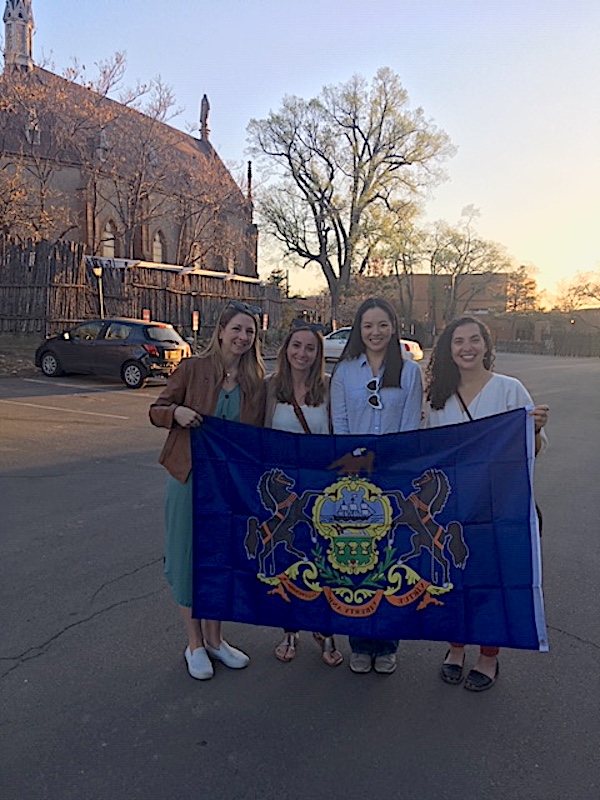 BELOW: Some nice words concerning Allan's GHOST-AND-HISTORY-TOUR-SANTA-FE
Hi Allan,
I just wanted to say thank you for the fascinating tour to gave to my wife, my best friend, his kids and I on April 15th. It was truly one of the highlights of our trip to New Mexico.
My wife, Christina, and I  Thank you again for the wonderful (TOUR) stories of Santa Fe. 
Sincerely, Michael 


505-986-5002 or 505-231-1336 tour with ALLAN or get him on your radio show santafewriter@me.com

Some of the shows Allan guests on. 505-986-5002 or 505-231-1336 santafewriter@me.com / get Allan on your show---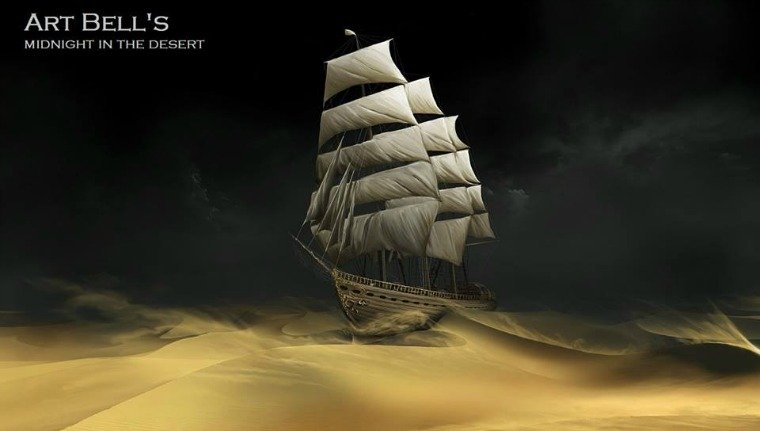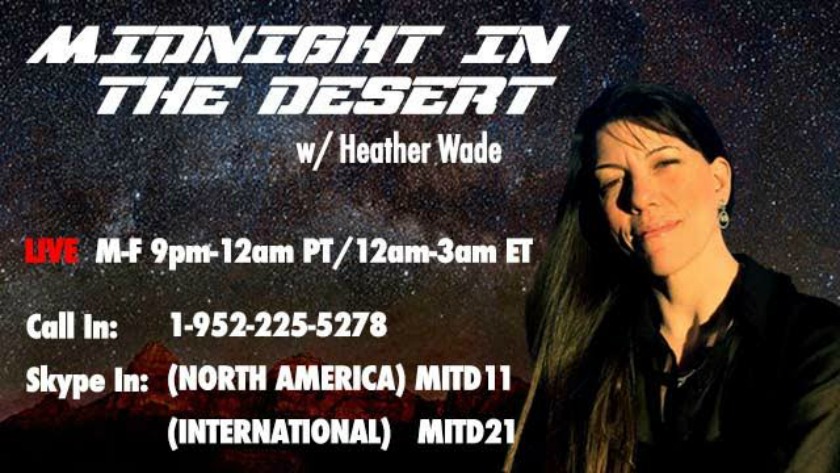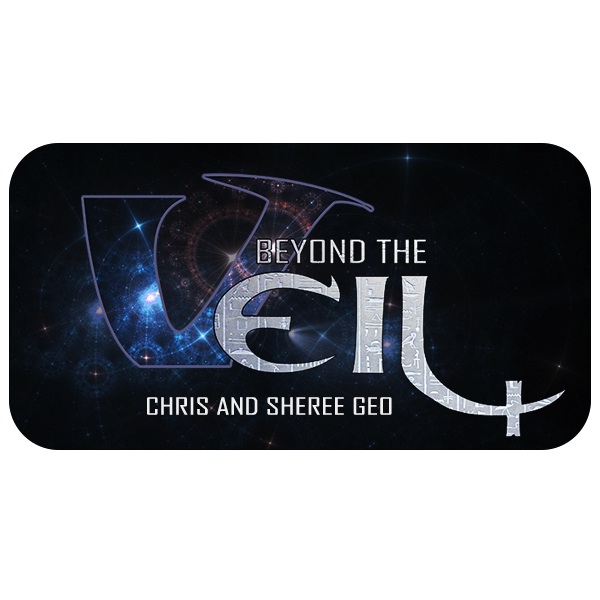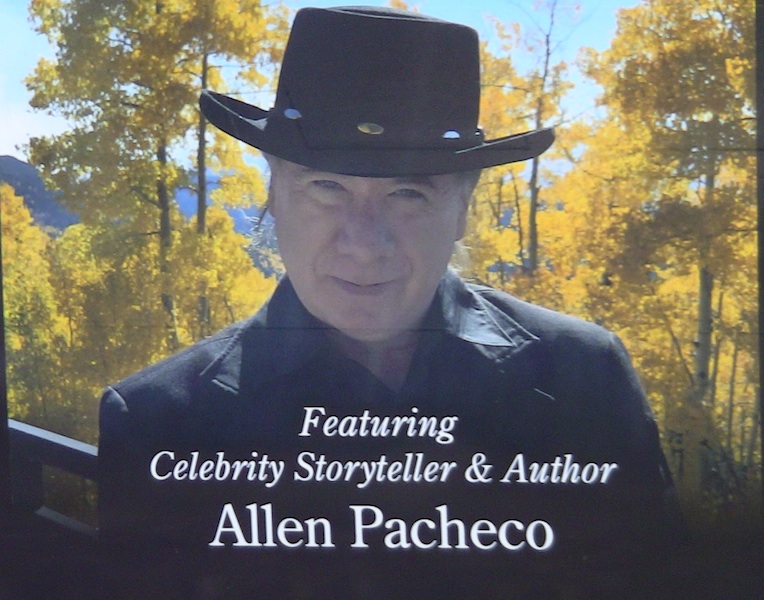 Above: On your tour--you are in safe hands--nobody messes with you --- or else!  Below your tour guide in front of the historic Presbyterian church, a tad less threatening look.