COW-MUTILATIONS-UFO   ------------  MAYHEM ---------------ALLAN's PRIVATE TOURS--ARE GEARED TO YOUR INTERESTS--GHOSTS- UFOS- HAUNTED LOCALES--505-986-5002 / 505-231-1336SUSPEND RATIONAL JUDGEMENT! SOMETHING IS GOING ON!!!! PROOF = THE MUTILATED BEEFS!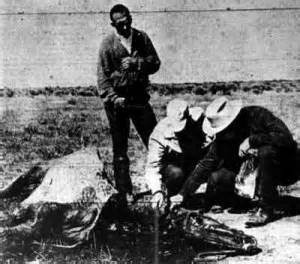 COW-MUTILATIONS-UFO
 ---- A phenomena that first started in Santa Fe county in 1947 has now spread through out the western USA. The phenomena is cow mutilations. It's of note that in the late 40s and 50s the term used for cattle mutilations in the Santa Fe area or NEW MEXICO, was "slashing of cattle".
COW-MUTILATIONS-UFO
  -- Ranchers then and now find one of their beefs dead on their property. The cow has been mutilated, its sex organs are removed, a lot of the cow's blood is drained, and sometimes its face has been pealed back or taken. The ground around the caracass shows no footprints or tire tracks and more importantly there is no sign of struggle. The wounds are not jagged but laser like in precision. What is causing this?
cowm -----Surveilance teams and rewards have not produced any evidence into who or what is butchering cattle. However, UFOs have been seen in the skies near where the mutilations have taken place. Some weird beards think the growing number of missing people in the USA is related to cow mutilations.As in UFO abduction and experiments.
Hmm, I guess planet Earth according to the E.T.s, is a no hunting license required world and a no bag limit planet.
Seriously, what would an alien life form want with cows? Supposedly bovine DNA in some respects is similar to human.
In any case, cows continue to be found mutilated and no one or no group has been arrrested.
The national media claims that the first mutilation happened in 1967 in southern Colorado. EL WRONGO! According to my research the first mutilation happened in Santa Fe county in 1947. Yes, strange things were seen in the skies above a mesa where the 1947 COW-MUTILATIONS occured. 1947 is the year of the Roswell UFO crash.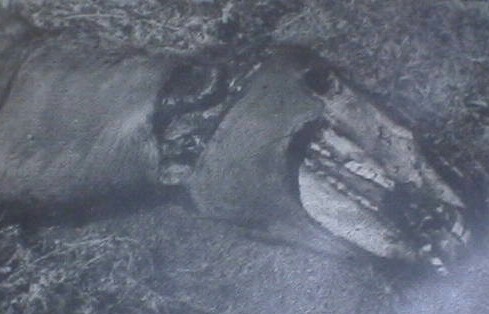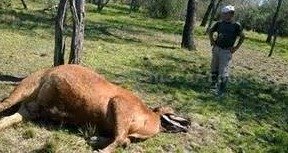 COW-MUTILATIONS-UFO
 a.k.a cattle mutilations ----Not only have cows been mutilated, but so have smaller number of horses, dogs, deer, etc... Wierd beards claim the rash of missing people that has befuddled law enforcement since the early 1970s, is the result of an alien harvests.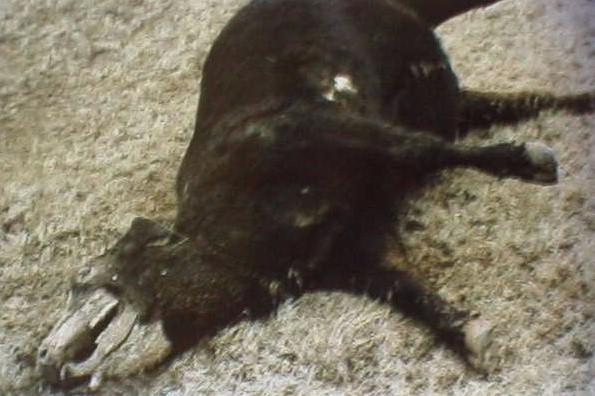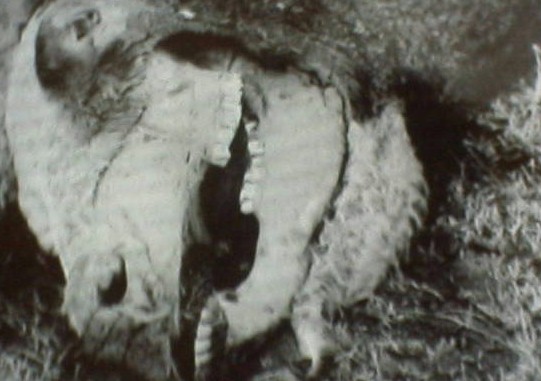 COW-MUTILATIONS-UFO  --  radio hosts -- get ALLAN PACHECO on your program -- the inside info on this phenomena 505-986-5002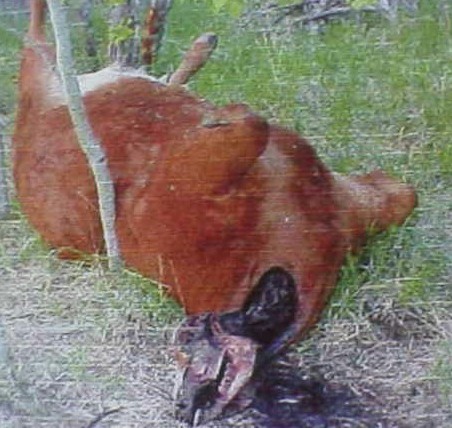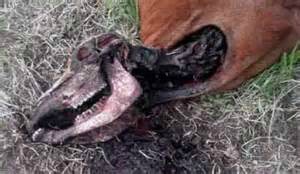 ---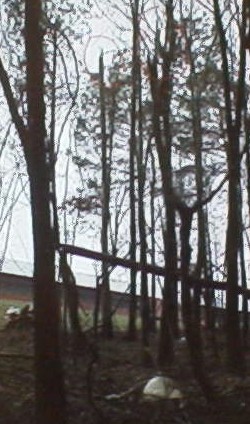 COW-MUTILATIONS-UFO ---- ABOVE PHOTOS--This carcass is bloating, notice where its head used to be, as if a blow torch melted the cow's head. HOWEVER!!!!! HOWEVER!!!!!!! I do think that the photos are a PHONY! I could be wrong, and many paranormalists think that I am, but I recon this is a blending of two photos. A dead beef and a mangled animal head. But if it these are legit photos, -- WOW!!!! Remember reader--- a lot of UFO photos out there are now photo shop, I think this is cow mutilation photo shop. WHy is this done, for prank. Also fake photos are released for disinformation purposes. There are sinister forces in this world that do not want the public knowing that something is not right (certain cattle mutilation incidents & missing people cases) and that something is linked to UFOs. --------------------------------------LEFT PHOTO--The mutilated cow at the bottom of the picture seems to have been dropped from the sky. Notice the broken timbers. Over the years lore has it that mutilated cows have been found atop fences or in fields with their backs broken. These mutilated animals have fallen from great height.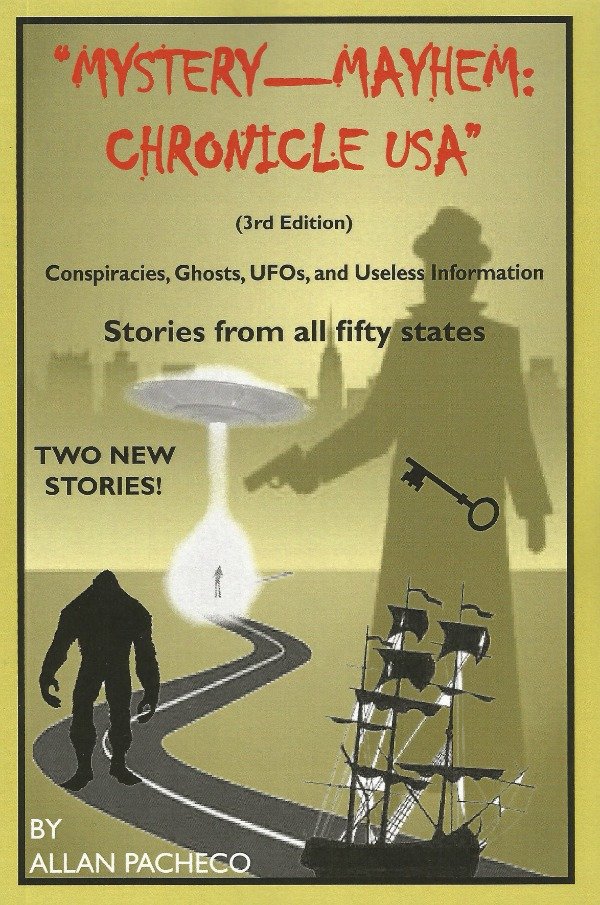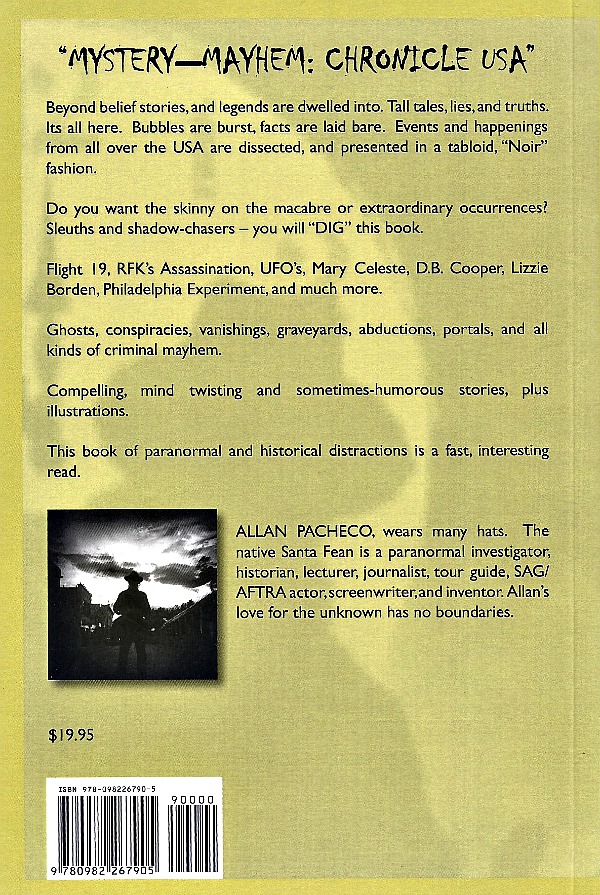 CLICK ON COVER TO ORDER "MYSTERY-MAYHEM: CHRONICLE USA" . UFOs + VANISHINGS ARE FOUND IN THIS BOOK! FLIGHT 19, THE MONCLA ABDUCTION, THE L-8 MYSTERY, + OTHER MACABRE TALES--GHOSTS AND CONSPIRACIES.
---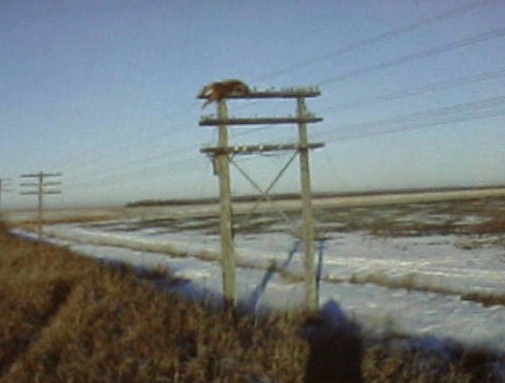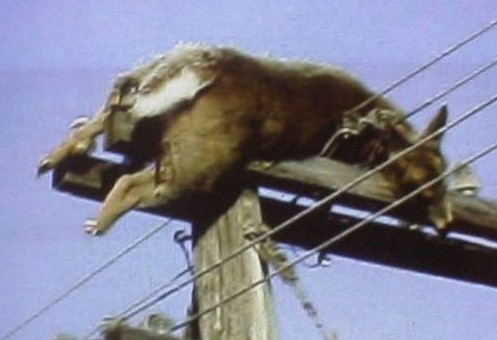 COW-MUTILATIONS-UFO       --- the mystery deepens ---- Deer on power grid pole, how did it get there? Is this a prank, there are tire tracks and foot prints in picture. A railroad line is close to this grid line.
Did the animal fall from the sky, is it a hoax? Who would go to such lengths to place a deer atop a power pole?
I have seen bits of a coyote that was thrown onto a powerline after the animal got hit by a semi truck. If the deer was hit by a train and thrown to the pole, would there not be just bits of the animal?
As for the coyote that was hit by the semi truck, bits of the animal were thrown onto a highway powerline. By bits, I mean a paw, some fur, and animal fragments.
The deer on the pole shares none of those characteristics as in being torn into fragments.
The coyote I mention was hit by a semi truck going around 70 mph. A train on the flats, can have a speed around 90 mph. With the force and speed of a train, I think the dear would be fragmented.
Is this deer the victim of a botched alien cow atopsy, was it thrown from a hovering UFO? Or is it the end result of some evil ritual?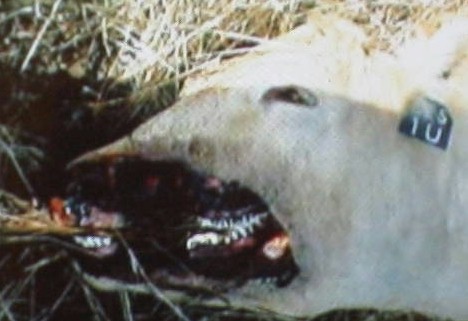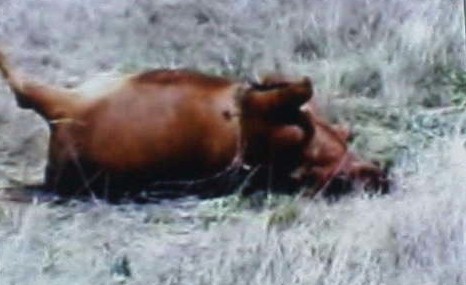 COW-MUTILATIONS-UFO    In Farnham, Nebraska on August 18th and 25th, 2004, two cows were found mutilated in different pastures. There was no sign of struggle as in the animals puting up a fight. The beefs had their blood drained, tongues, eyes, hearts, sexual organs removed. Tests around the cows revealed there was large concentrations of magnetite (IRON OXIDE-BLACK CRYSTALIZED FORM)) on the plants, hides, and ground. What does this mean? Magnetite is found in the stratosphere 60-100 miles up. This material swirls to Earth and cause the NORTHERN LIGHTS. Some UFO-OLOGISTS say this proves that the beefs were taken up and mutilated. Perhaps? Another theory and this makes more sense is the alien craft that was near this butchered beef uses a different power source than what mankind does. Perhpas the alien craft uses magnetic beams to power their craft. Magnetite is the residuals of their power source. Why would Alines be interested in cows? Bovine blood is similar to human blood and is used in plasma. Even though Human = 46 CHROMOSONES (EXCEPT WITH SOME OF MY COUSINS WHO ARE MISSING A FEW). COWS = 60 CHROMOSONES. Supposedly, aliens are engineering a new breed of people or giving themselves DNA transplants by way of HUMAN and BOVINE blood-DNA. YIKES!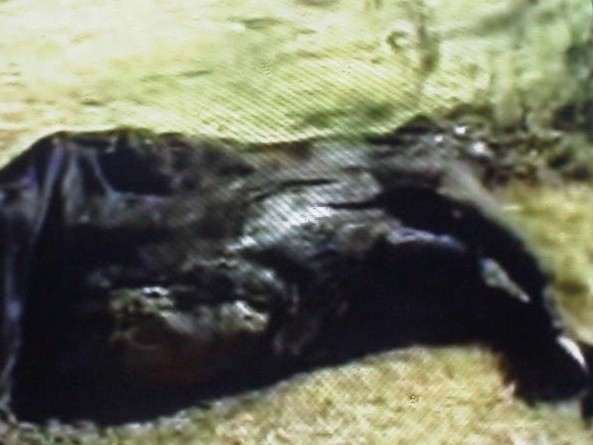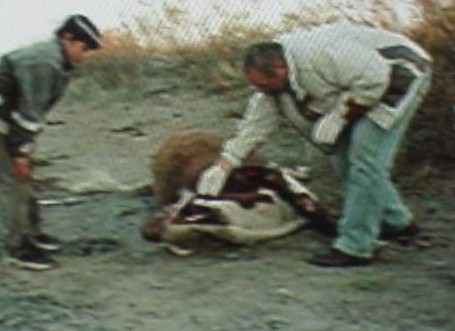 COW-MUTILATIONS-UFO   --- Ranchers who have been in the cow business for decades can not come to any rational conclusion as in what is killing their cows, and performing laser like precision type surgery on the beefs. The cow mutilation phenomena has spread beyond the USA, into Canada, Mexico and now above, ARGENTINA!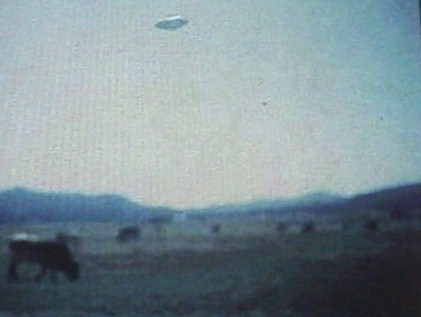 COW-MUTILATIONS-UFO   Argentina cows and UFO, claimed to be shot in 1981. Is this a fake or legit? I have no idea.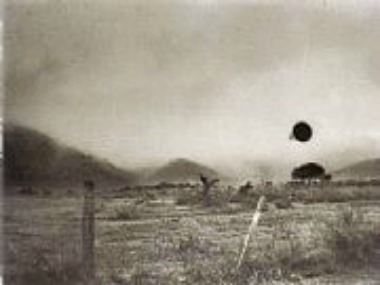 COW-MUTILATIONS-UFO    --- A 1960 PHOTO OF A UFO IN CORDOBA, ARGENTINA. THE UFO DOES LOOK LIKE FOO FIGHTERS THAT WERE FILMED DURING WWII.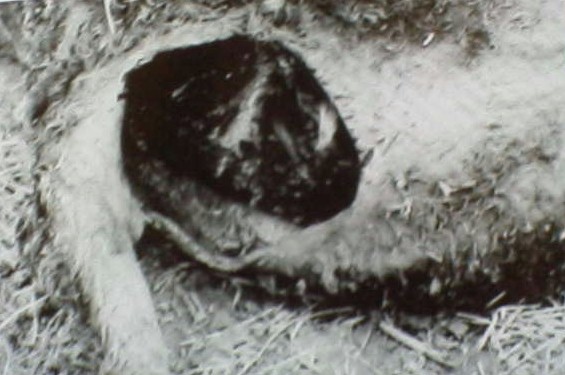 COW-MUTILATIONS-UFO  ---- All over the western USA, cows are found with surgical holes and organs removed. Note the clean wound, there are no guts protruding as in from decomposition or animals tearing away at the carcass. There are no jagged animal bite marks on the wound. The animals inners are cored out. What is doing this?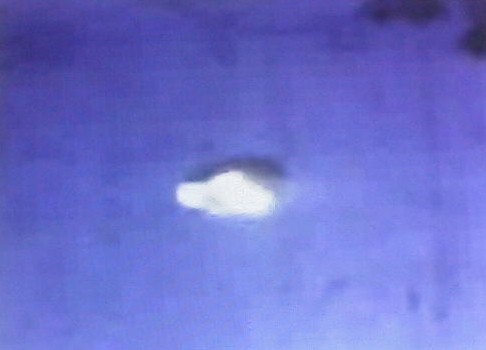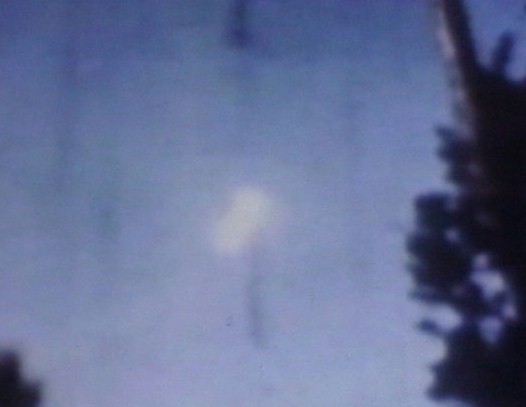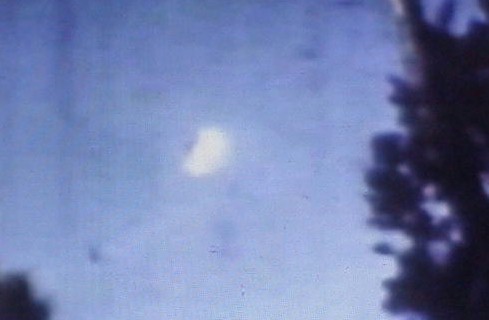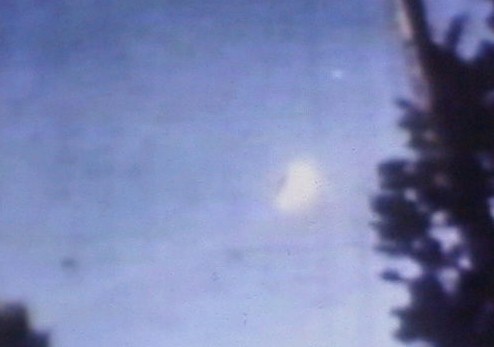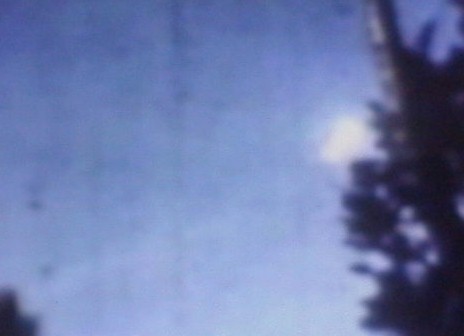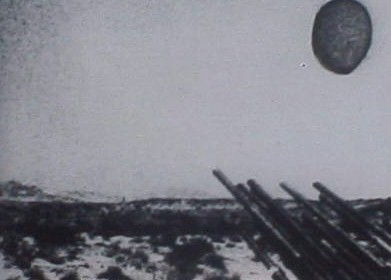 COW-MUTILATIONS-UFO   ---- The photo column on the left are of Bioforms, Plasmodials, Invisible Flying Critters or Sky Fish. Yes, that is what they have been named. These things supposedly live in the sky and were photographed and filmed by Trevor Constable and Raymond F. Toliver. These creatures can only be filmed with special lens filters. I have my doubts about these photos and films. However some wierd beards claim these are the things that are responsible for cow mutilations. The films I have seen of these supposed creatures look like bad fakery. They were shot with silent 8mm films in the 1950's and 1960's. These supposed creatures can morph into various amoebic or circular type shapes.
Anything is possible, there maybe life forms in the atmosphere that mankind has not discoverd, but these so called Flying Critters, I think not.
That being writen, I do think Jose Escamilia maybe onto something as far as filming nearly transparent small flying tube creatures in southeastern New Mexico. Google up Jose. Or click on the above picture to be taken to some FOO FIGHTER FOOTAGE--UFO PHENOMENON PAGE

---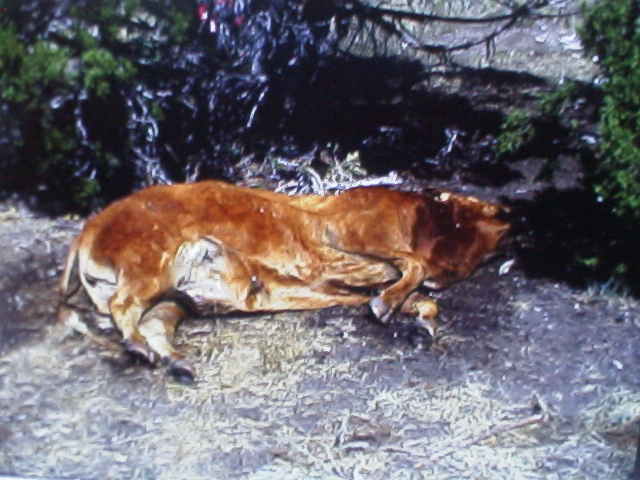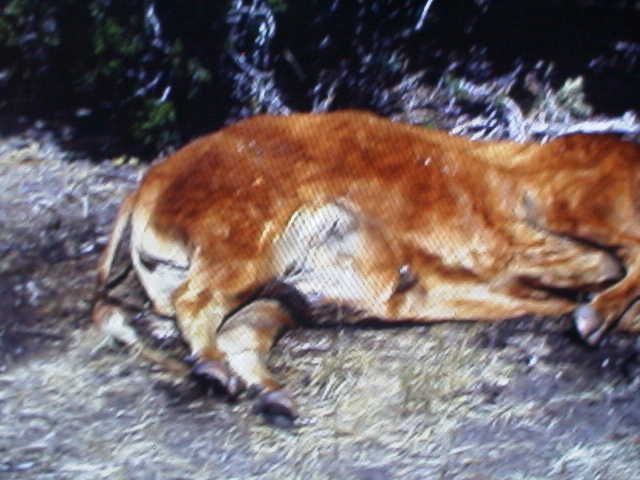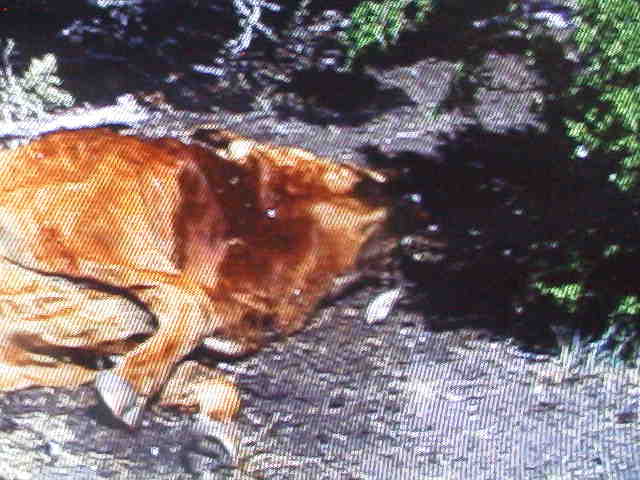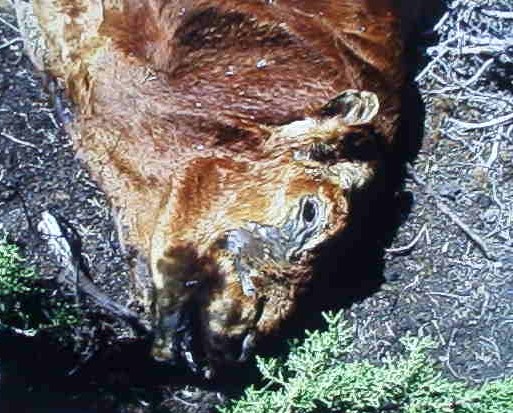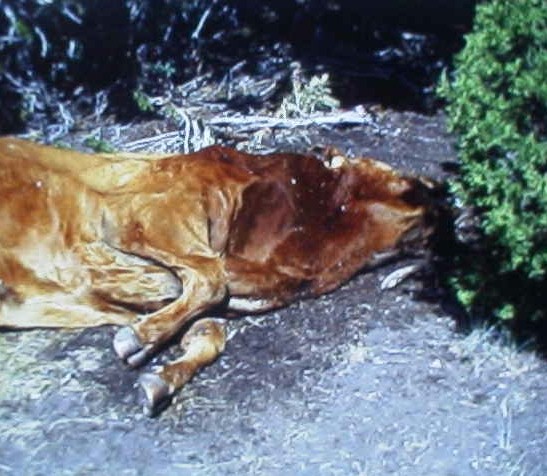 These photos of the mutilated-cored out beef are from an area NORTHWEST of LAVA HOT SPRINGS, IDAHO; courtesy of SCOTT WELCH. August 15, 2008, this mutlitated steer was found. A month before this discovery another mutilated steer was found.
This beef's inners were cored out, not a drop of blood is found inside the carcass. Notice how clean the bore-core hole edges are. No blood or slabs of gas expelled inners are around the cow. ALso note, how the animal has not been touched by predators. Vultures in the area did not touch the beef, neither did coyotes. Other cows would not venture to the area. The cow is a fresh kill, note the hide texture, but also note the ground around the carcass.
No study was done on the soil around the mutilation but I would bet the ground contained a lot of MAGNATITE, a rare ore like substance that is found in the upper stratosphere. The area where the mutilation was found can be googled at 42degree 37' 57.12"N or on GLOBAL POSIITONING 112degree 7' 24.45"W ------ This area of Idaho was a hot bed for UFO sightings a quarter century ago.
---
 -- COW-MUTILATIONS -- CATTLE MUTILATION
What is killing these cows? The weapon that is used on these beefs, or the energy source that makes for the mutilations, must leave some type of residue behind on the cow. Is this is why other cows will not venture to the carcass or why predators will not go to the site and help themselves with a bovine meal. Below click on video icon for a series of 1978 news cast that cover the cattle mutilation phenomena. It is a primitive telecast, investigations and technology has come a long way since 1978. I wish that today's media would give 10 minutes of air time on this phenomena.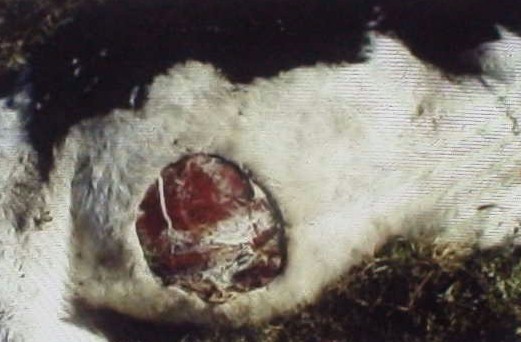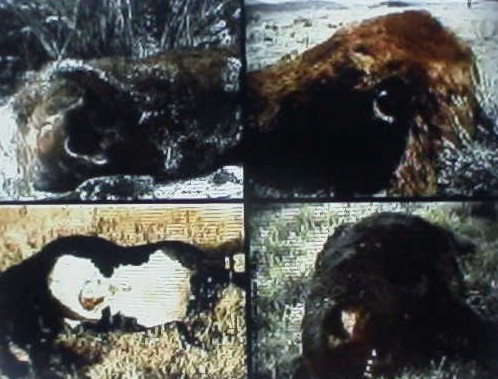 ---
Brown spots on the hides of these dead beefs, have been identified as cow hemoglobin. The cow plasma has been seperated, or is seperated, and this can only be done in a lab.
Have any info on ths growing mystery send it my way. santafewriter@me.com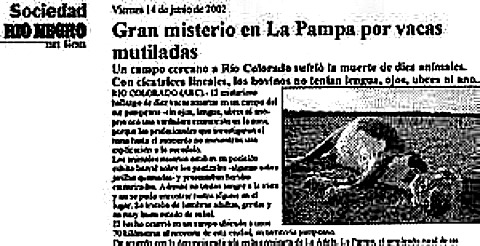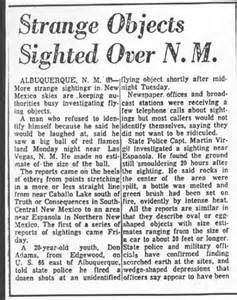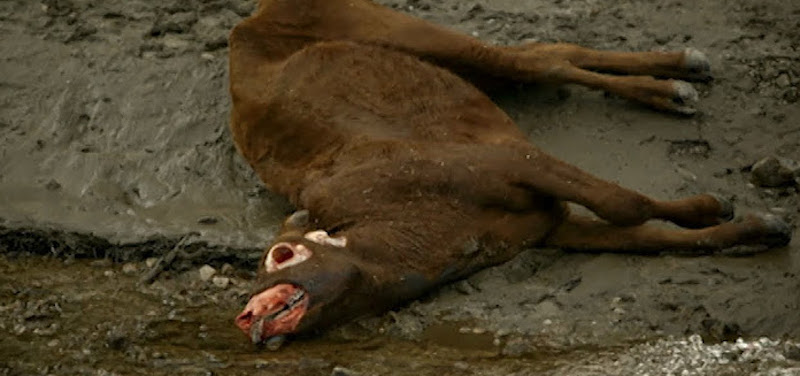 505-986-5002 = PRIVATE TOURS (HISTORY OR PARANORMAL) = 505-231-1336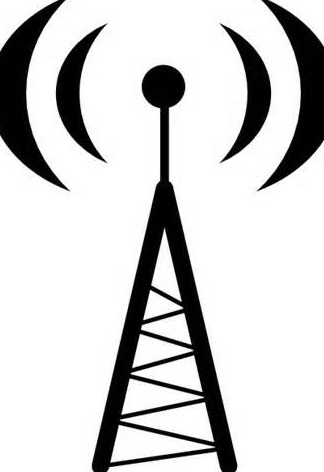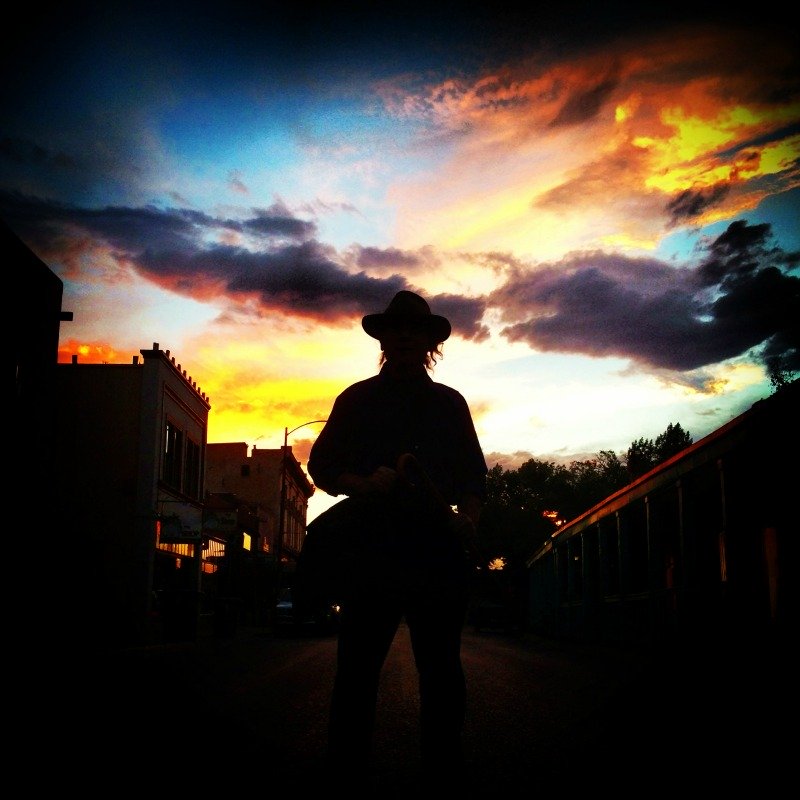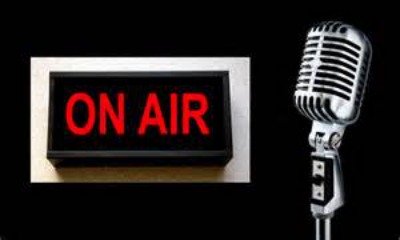 BOOK A HISTORY OR PARANORMAL TOUR WITH ALLAN----OR GET HIM ON YOUR RADIO SHOW-- YOU WILL BE GLAD YOU DID!!!! 505-986-5002=====505-231-1336 SOME OF THE SHOWS ALLAN HAS BEEN ON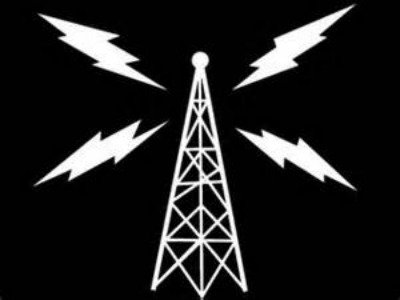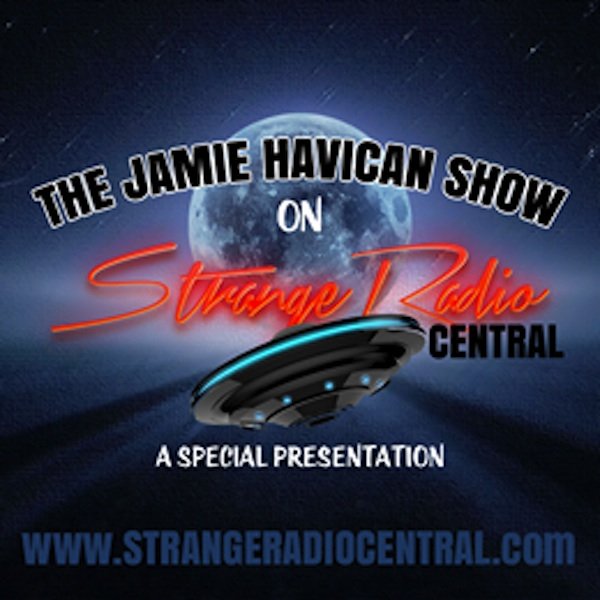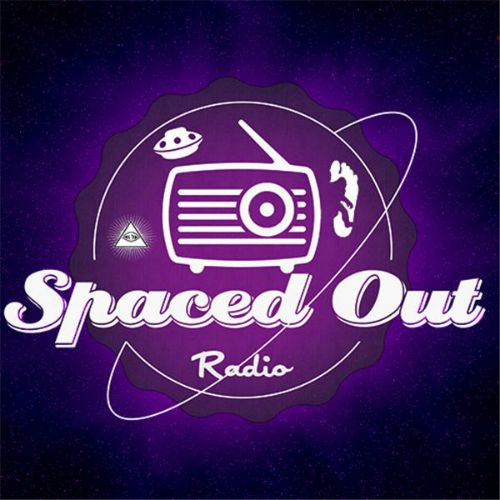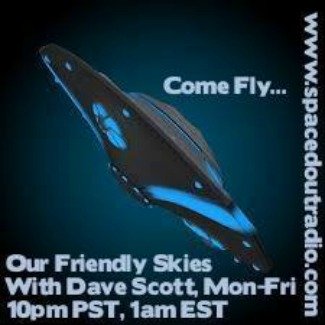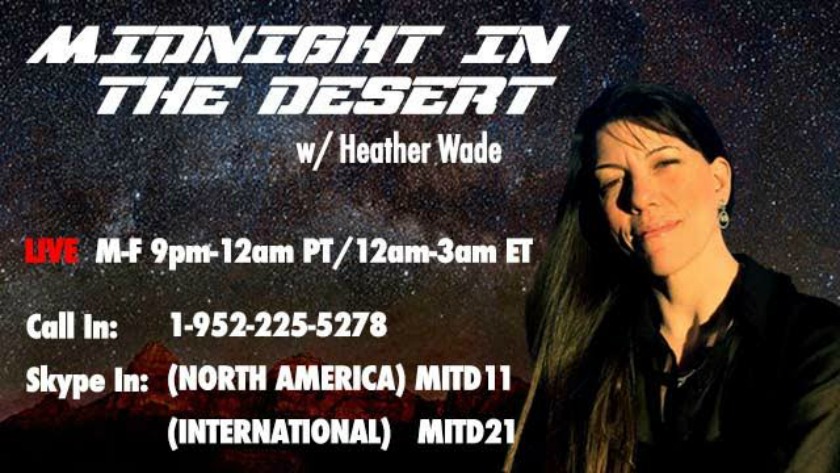 EXCHANGE LINKS TO THIS WEBSITE OR PAGE/PAGES AND YOUR WEBSITE-- CONTACT ALLAN--- santafewriter@me.com
---
MORE DATA & PHOTOS = CATTLE MUTILATIONS MYSTERY -CLICK HERE
---
MORE & MORE DATAT & PHOTOS --- CATTLE MUTILATION -- UFO LINK? CLICK HERE
---
----HOME PAGE---CLICK HERE---SANTA FE GHOST AND HISTORY TOURS