SANTA-FE-BURRO-ALLEY              Yes, the burro is always getting dolled up.
SANTA-FE-BURRO-ALLEY

Street musician at Burro Alley, lets say the Burro was being serenaded.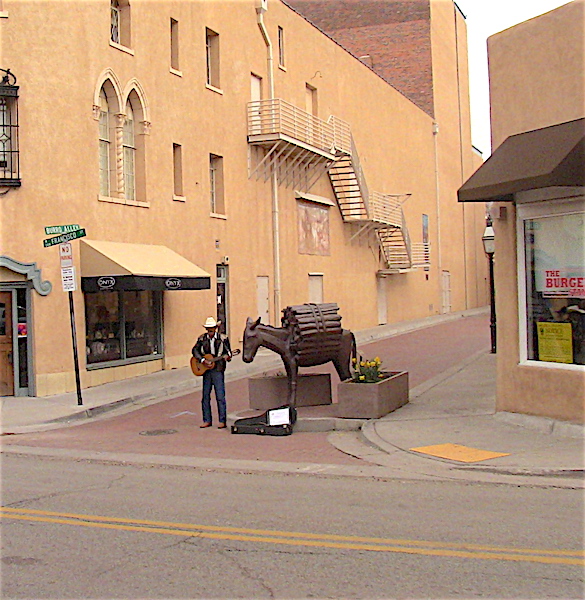 | | |
| --- | --- |
| Depending on what year, what decade - ROUTE 66 or a sub-lane -- (if you missed the main lane) passed in front of old BURRO ALLEY  | |

SCHEDULE A TOUR 505-986-5002 or 505-231-1336
SANTA-FE-BURRO-ALLEY
BELOW: ALLAN leads a private events group down Burro Alley.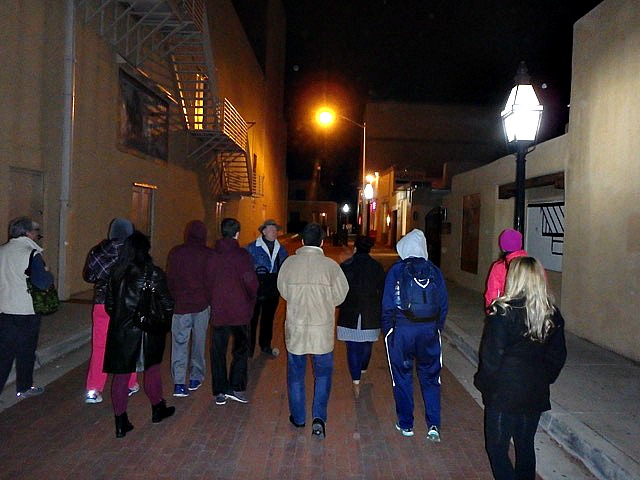 BELOW: It looks like the SO-HO (London - JACK the RIPPER area) no its not; its old Santa Fe - BURRO ALLEY -- winter time.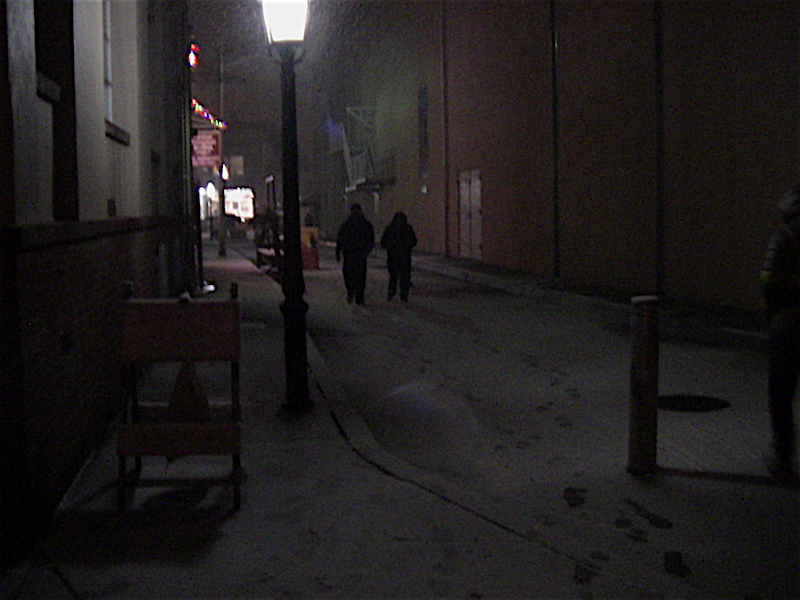 Below left:  The metal burro is perhaps the most photographed beast of burden in the world.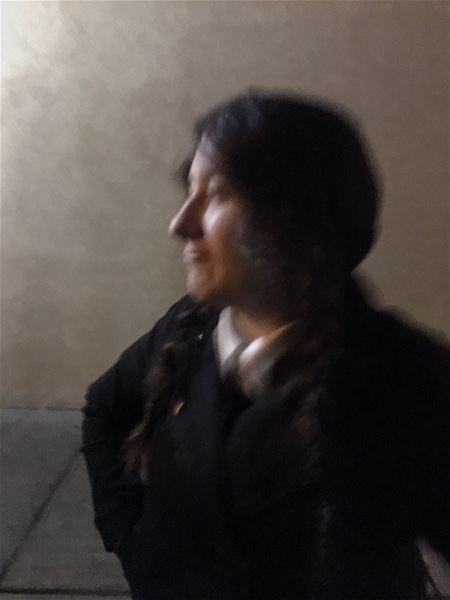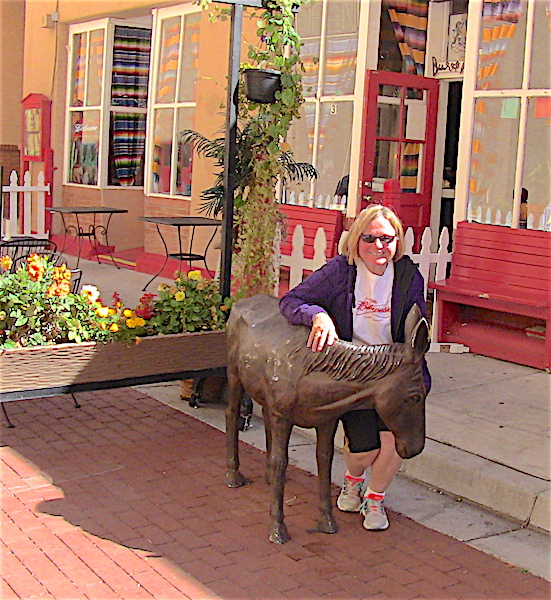 Above & Below --- Further down BURRO ALLEY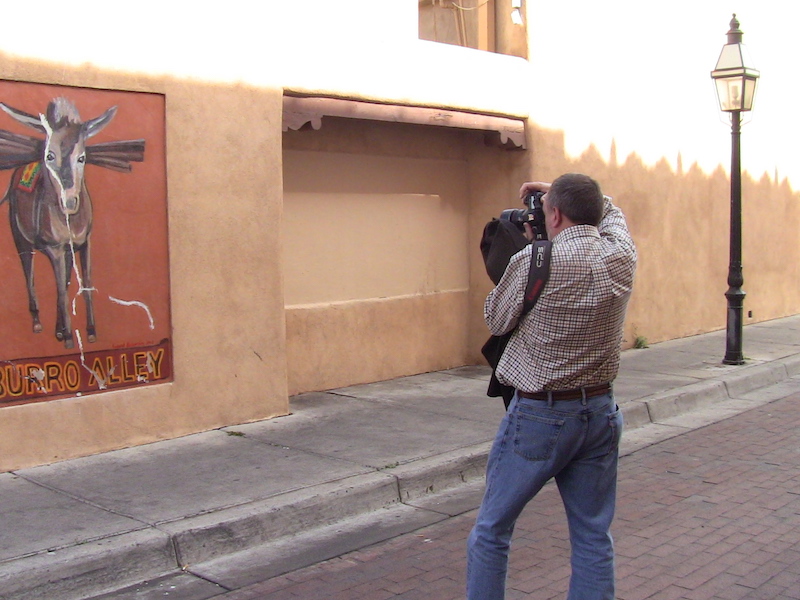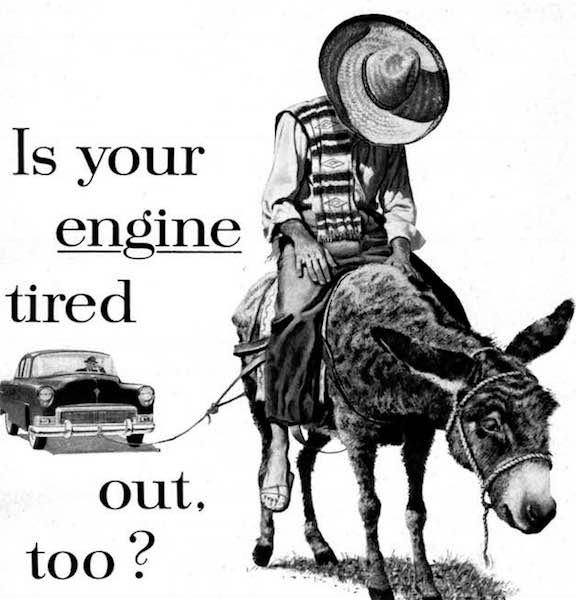 There is a lot of history in Burro Alley!  REPEATING!  At night on rare occasions ---  through the generations ---paranormal activity has been witnessed in this area -- ghosts from Burro Alley's Wild West days! 
| | |
| --- | --- |
| On your private tour, you see old Santa Fe, as Allan details the city's legends, tales, locations, history and people.  Schedule a safari --History tour or ghost tour 505-986-5002 or 505-231-1336... RIGHT: Santa Fe --Circa 1905 BURRO ALLEY is behind the lady to the right. | |
Burro Alley was once an entrance way for alleys and businesses.  Below: part of the old Casbah.

Like "GOOD" Western Art? Click here and see my buddy's works -- Ron Kil. The man was picked - awarded == SANTA FE's == CENTENNIAL ARTIST!
BURRO ALLEY = ALL KINDS OF MAYHEM & HISTORY HAPPENED HERE !!!   WHEN YOU TOUR BURRO ALLEY BE READY TO DRAW YOUR SIX SHOOTERS!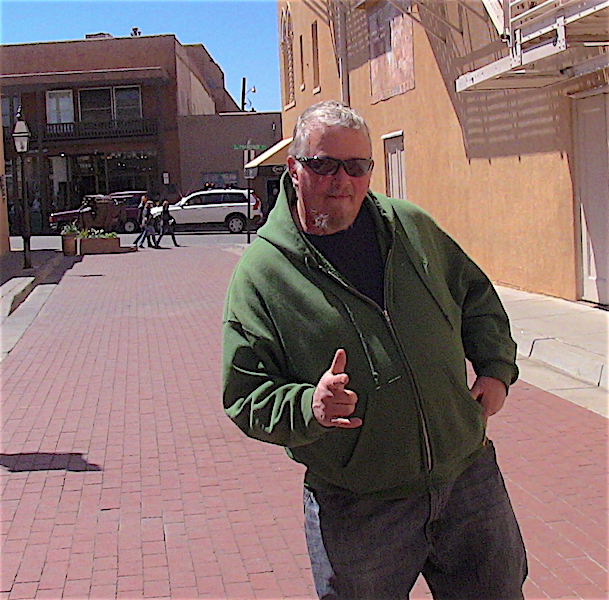 BELOW: Modern gunslingers or a version of contemporary BONNIE & CLYDE.  This town aint big enough!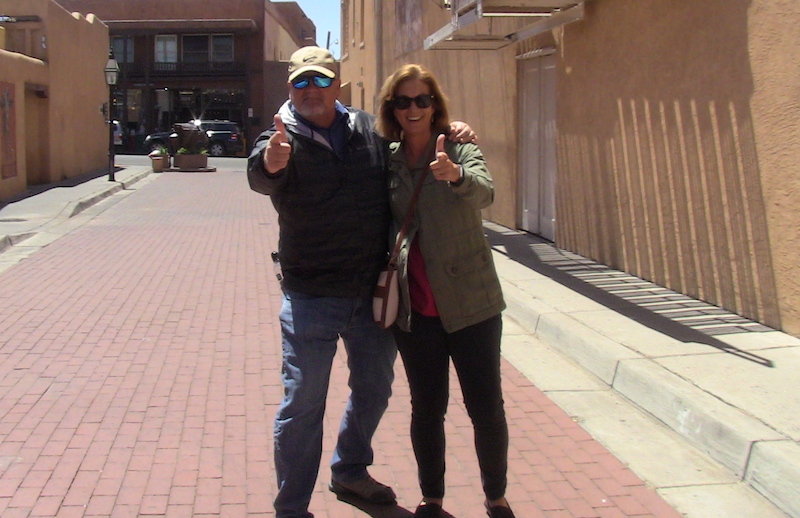 BELOW: Entering the north side of BURRO ALLEY its  "THE SUNDANCE KID AND ETTA PLACE"!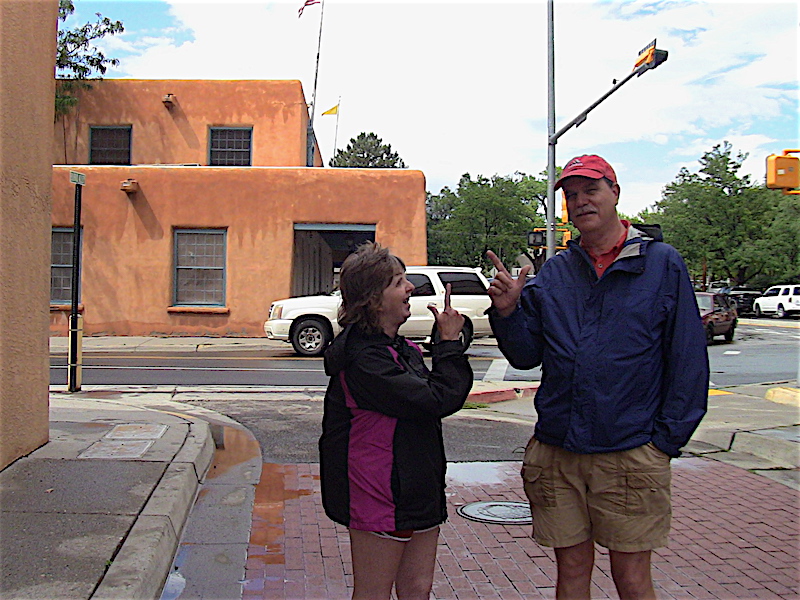 In Santa Fe, when you tour with ALLAN, be ready to draw your pistols -- BURRO ALLEY!  A place where the old West was Wild!
BELOW:  Anita on a history tour has a photo taken with tour guide Allan: Burro Alley.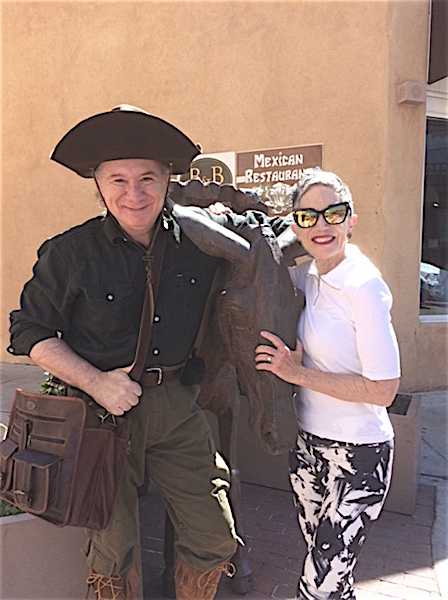 SANTA FE GHOST AND HISTORY TOURS -- LED BY ALLAN PACHECO  505-986-5002 or 505-231-1336 schedule a tour, his books are available on Amazon.    

SCHEDULE A TOUR OR GET ALLAN ON YOUR RADIO SHOW  505-986-5002 or 505-231-1336
Some of the radio shows your tour guide has been on.