SANTA-FE-EXPEDITION     -- GHOST TOUR -- or HISTORY TOUR -- 505 986 5002 / 505 231 1336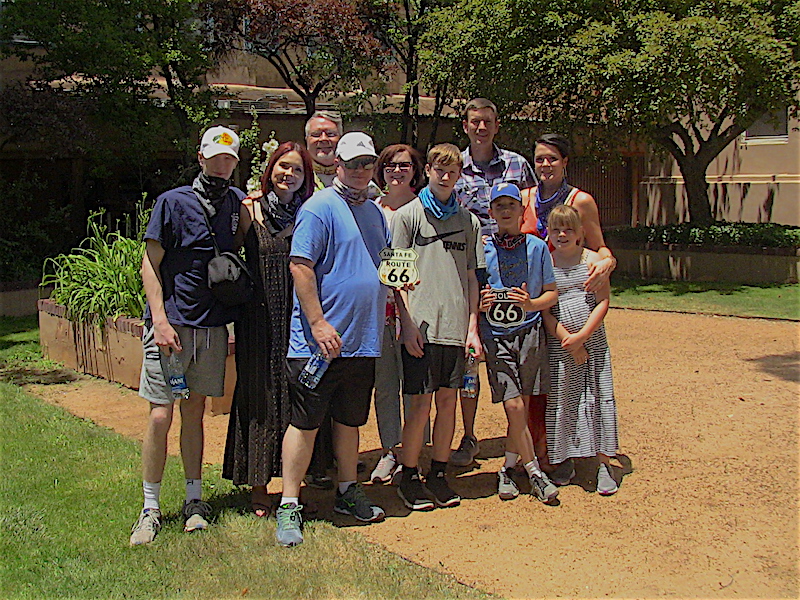 SANTA-FE-EXPEDITION      Above --  a happy tour that wanted stores on Santa Fe's on old RT66...

Let Allan PACHECO, your tour guide, know what your interests are, he does his best to tack the safari to your likes.  
Below Old Route 66, it passed through the plaza.  IT's rare but Santa Fe does get snow...  AND--- Al does Ghost or History tours -- year round -- 505 986 5002 or 505 2311336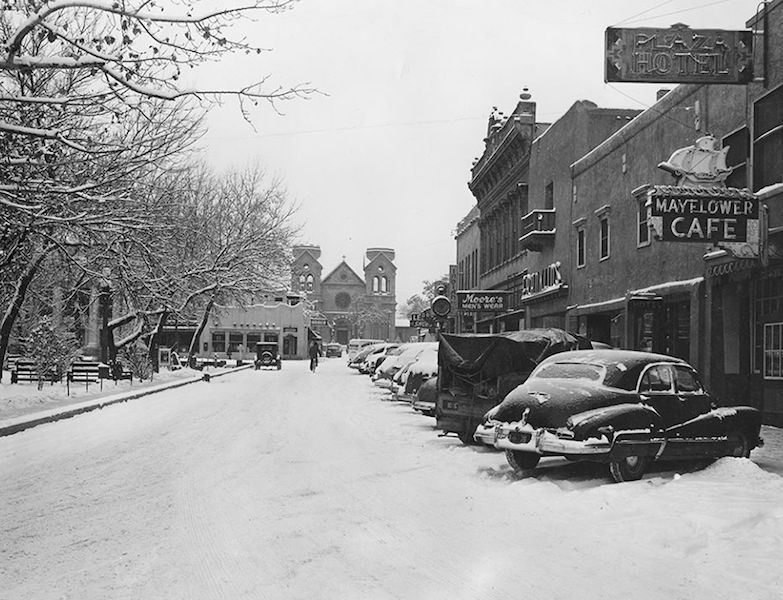 SANTA-FE-EXPEDITION --- Below -- on tour -- where ROUTE 66 turns into the SANTA FE PLAZA. RT66, the MOTHER ROAD passes through Santa Fe -- it starts in CHICAGO and ends in LOS ANGELES at the Pacific.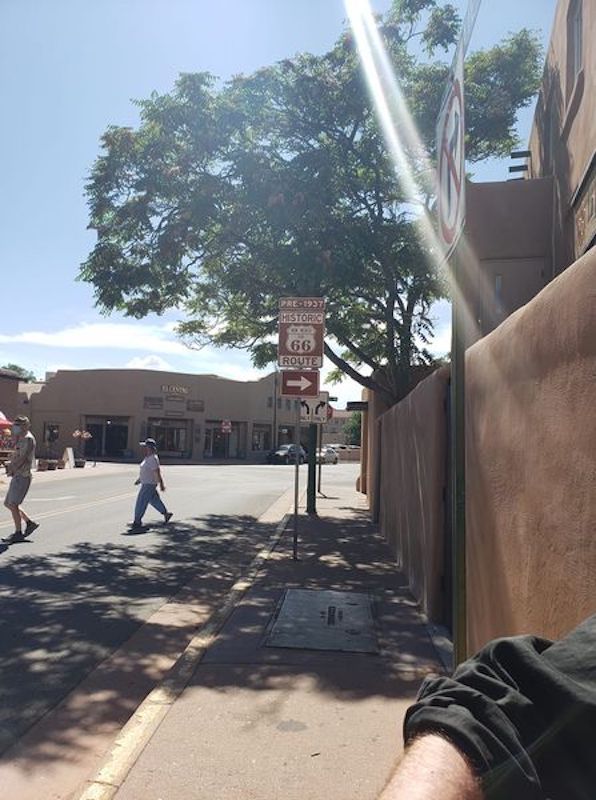 505-986-5002/ SANTA-FE-EXPEDITION  TOUR GUIDE --- AL PACHECO ---GHOST OR HISTORY SAFARI -- HE'S YOUR MAN.  505  231 1336.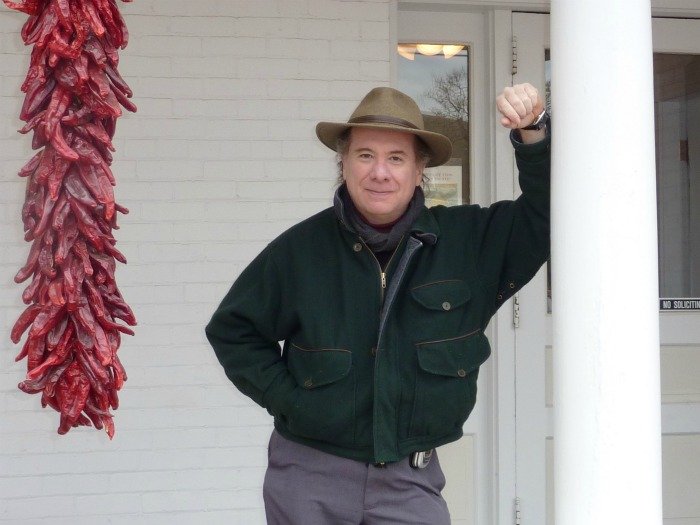 Below, DAVID and his family are repeaters. They loved there safari, history and paranormal, that through the years when the pass through the Royal City, they call Allan for a tour 505 986 5002.  Interestingly on a  ghost tour, as David and his wife were about to enter into haunted mansion, an earthly or ghostly shriek was heard.  Later on that tour, contact was registered on the ghost o meter and physical contact was made by a force that let itself be known.  This all happened in haunted  mansions that is a historical landmark.  Get the inside baseball and  go touring with Al Pacheco 505 986 5002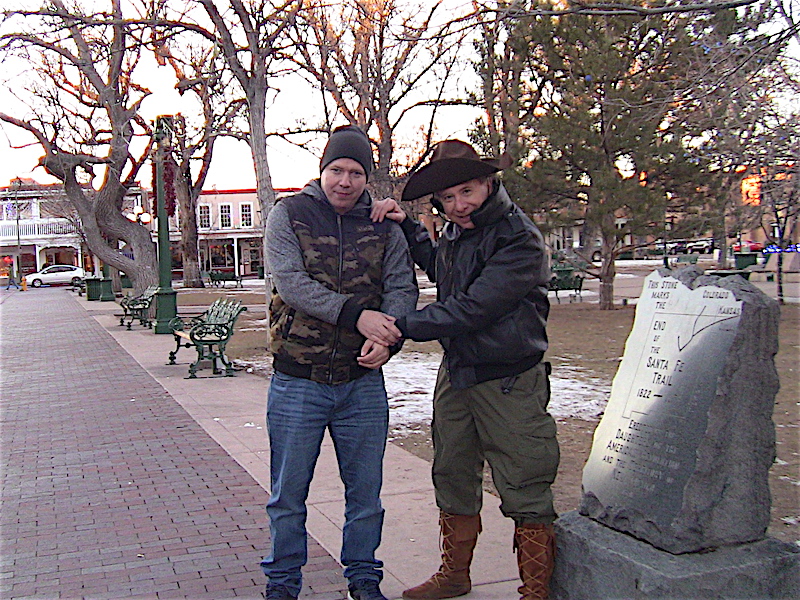 SANTA-FE-EXPEDITION   your private trek through Santa Fe led by Historian -- Paranormal Investigator, Author  -- ALLAN PACHECO  === your Santa Fe Expedition is done at a comfortable pace.   Large group -- small group -- solo -- duo -- family -- etc.. This is your private tour -- GHOST or HISTORY -- The SANTA-FE-EXPEDITION -- day or night..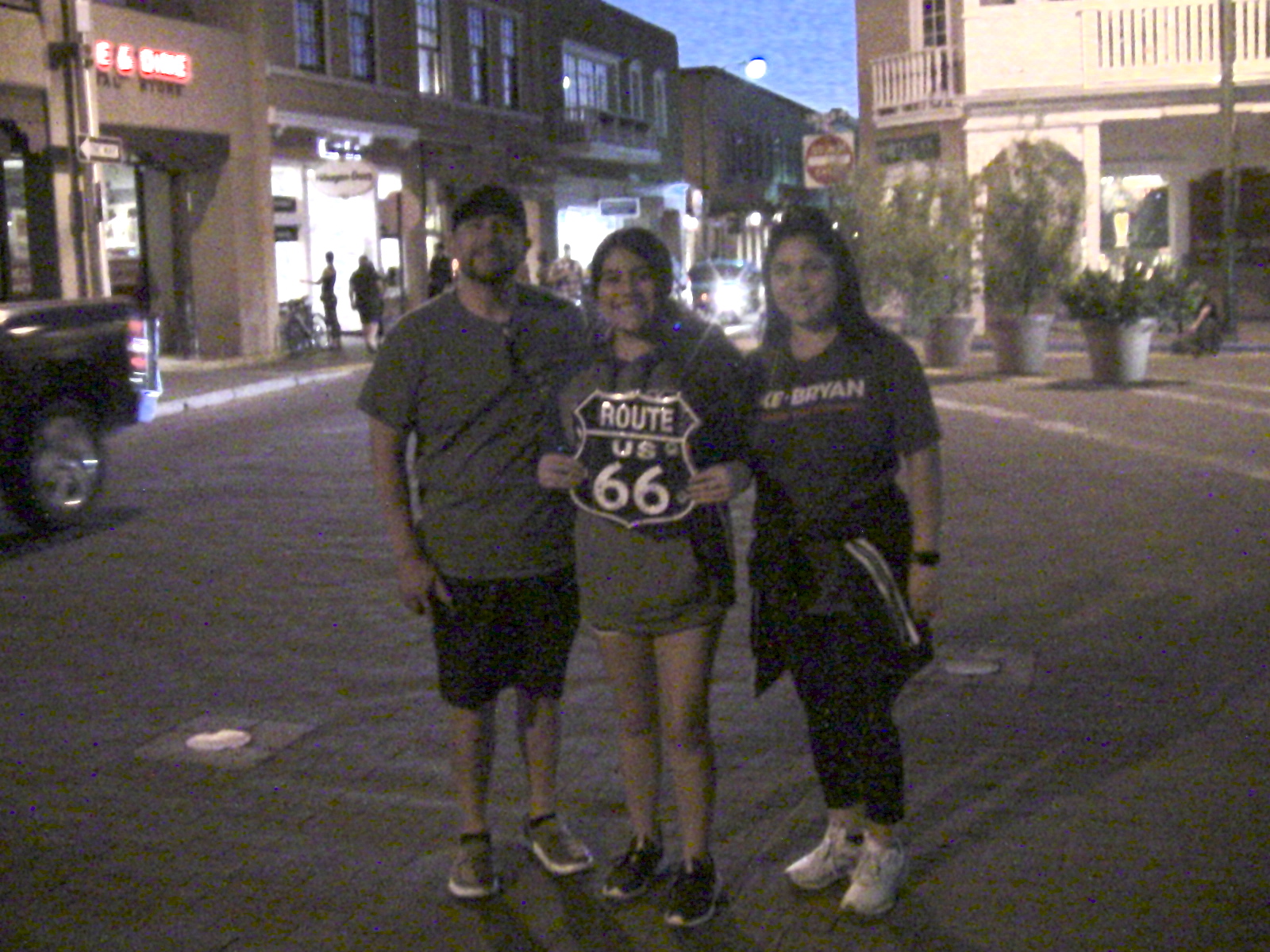 SANTA-FE EXPEDITION -- summer or winter --- on your private tour -- guide ALLAN PACHECO -- a SANTA FE native -- tries to tack the  safari towards your interests --- if you like RT66 and its lore -- let Allan know...  On tour you do visit where old ROUTE 66 used to pass through SANTA FE on it's way to LOS ANGELES or CHICAGO -- depending on which direction you are headed. 505-986-5002 or 505-231-1336 -Schedule a History or ghost tour..
ABOVE -- where old ROUTE 66 used to enter or exit into the PLAZA -- depending if you are headed East or West ---  note the biker behind the  trio -- perfect background for a RT66 photo! ON AL Pachecos SANTA-FE-EXPEDITION  -- tours -- HISTORY or GHOST you see where  the deeds happened be it an event or paranormal sighting.  505-986-5002 or 505-231-1336 -- Where the third car in line is turning at BELOW PICTURE -- that is roughly where the family trio picture above was taken -- in the 1930s and 1940s there was no stoplight at the PLAZA CORNER.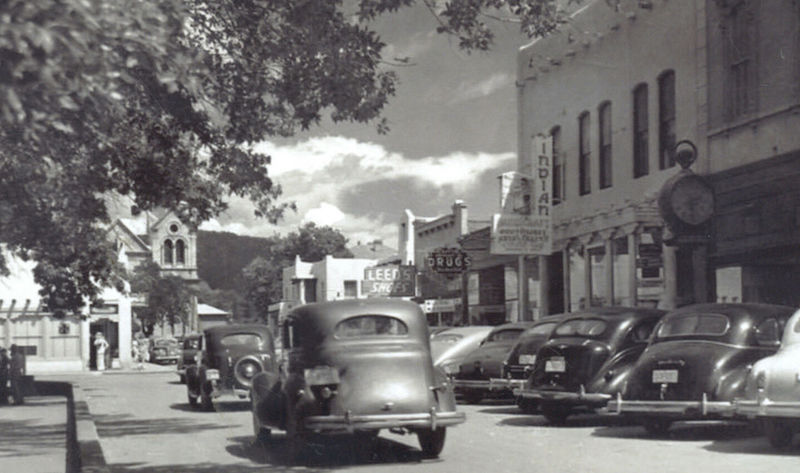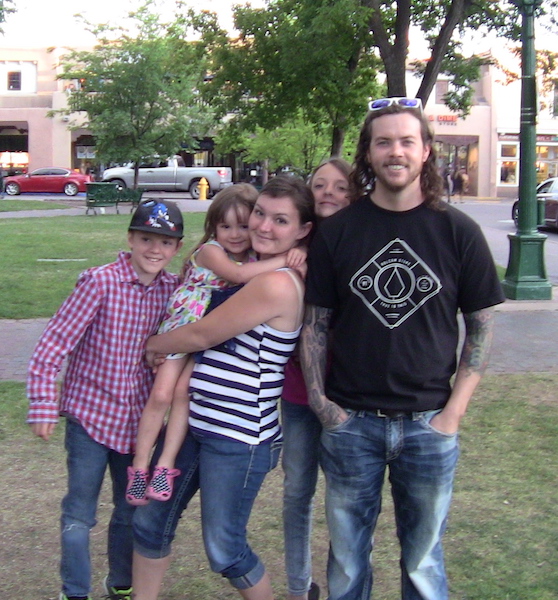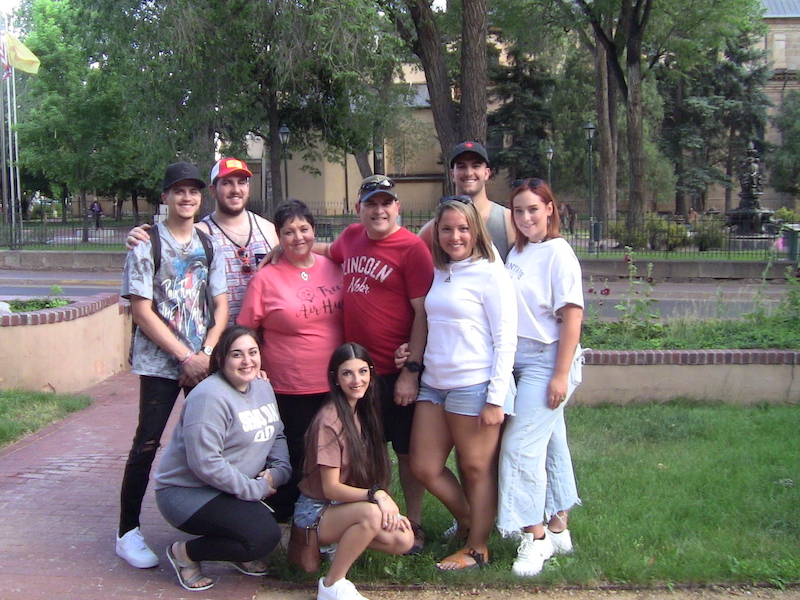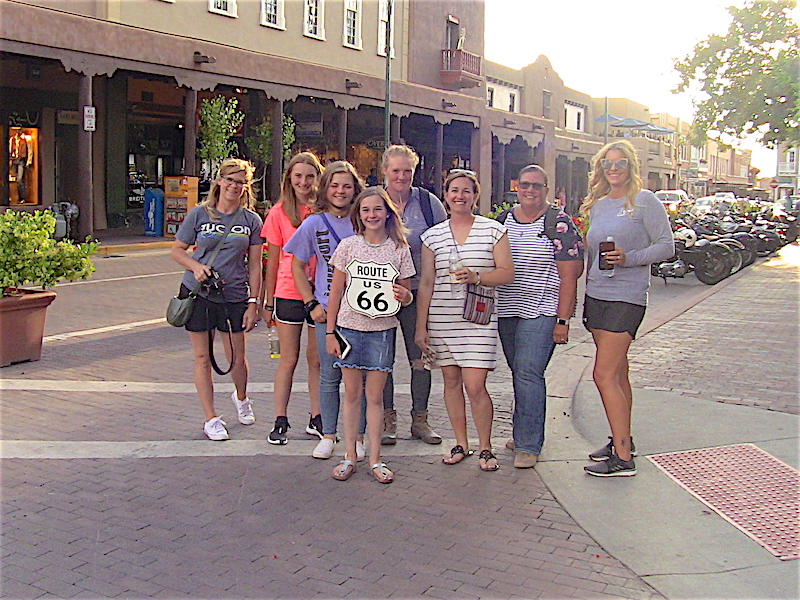 ABOVE CONTEMPORARY SANTA FE -- BELOW 50 YEARS BEFORE -- 1960S SANTA FE -- WHERE THE ABOVE GROUP IS STANDING -- WOULD BE TO THE LEFT OF THE PLAZA PHOTO.  ROUTE 66 -- A HALF CENTURY PLUS -- BETWEEN ABOVE AND BELOW PHOTOS.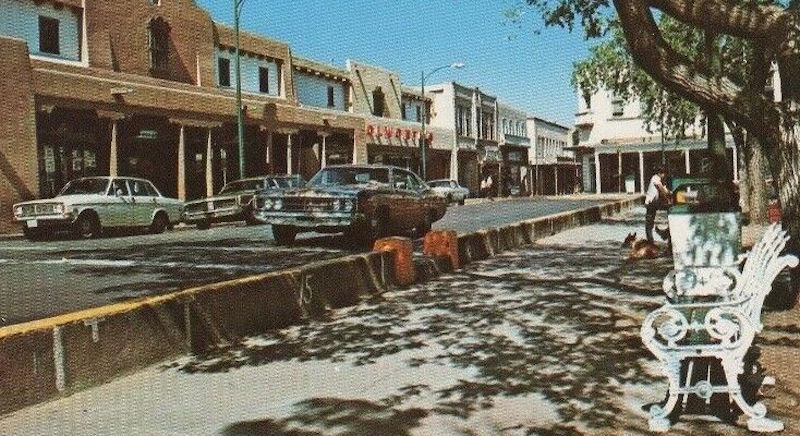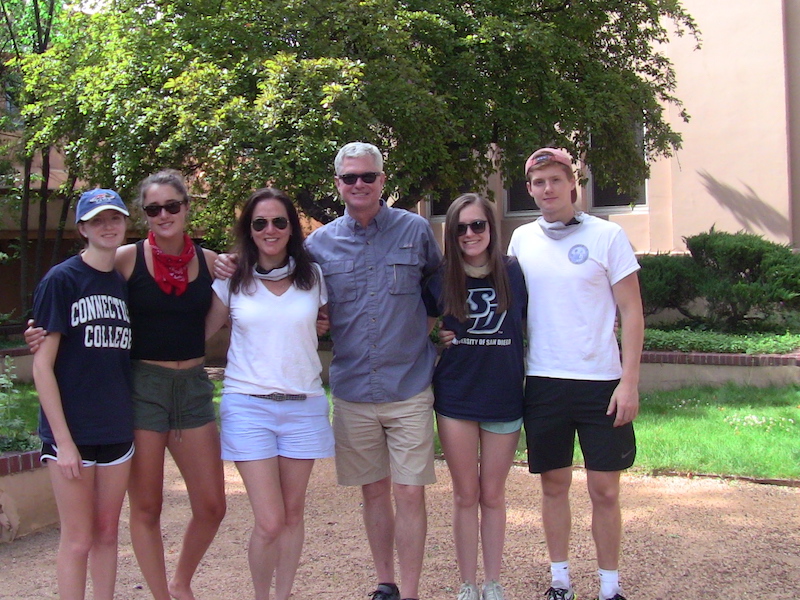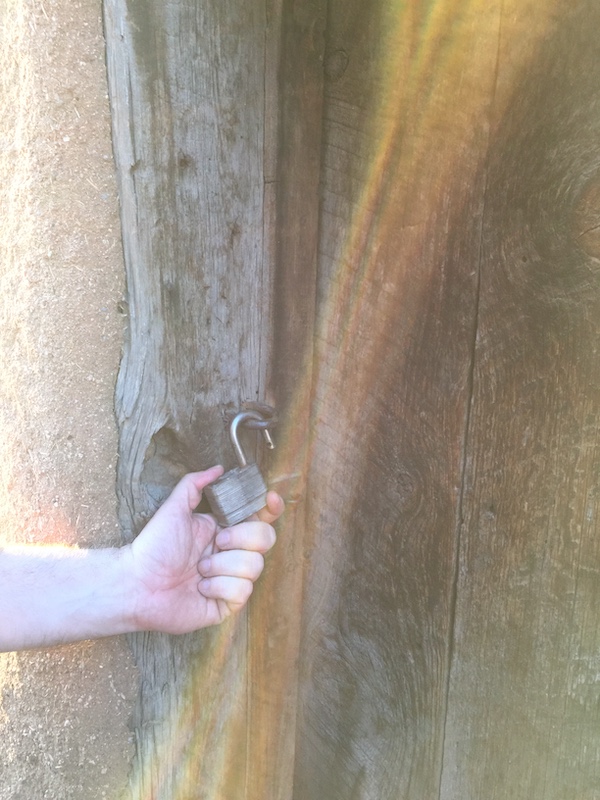 NOTE -- THE WHITE MIST IN THE PHOTO , CENTRAL RIGHT SIDE OF SNAPSHOT.  TRICK OF LIGHT? APERTURE FAILURE? OR?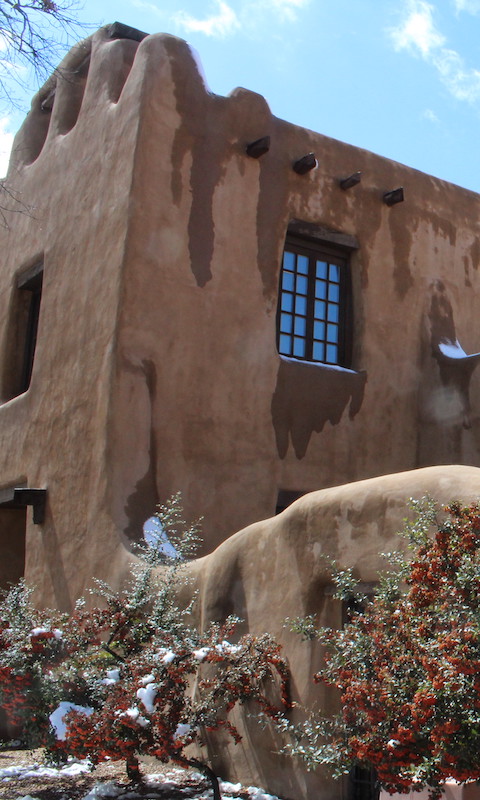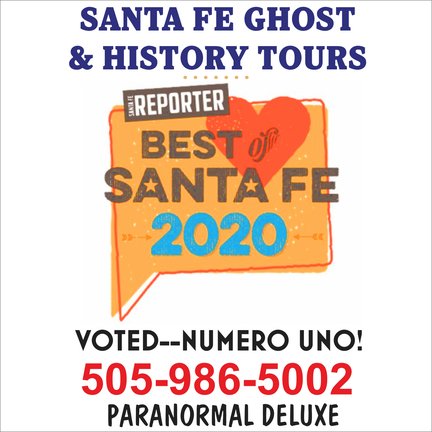 505-986-5002 OR 505-231-1336 BOOK A TOUR...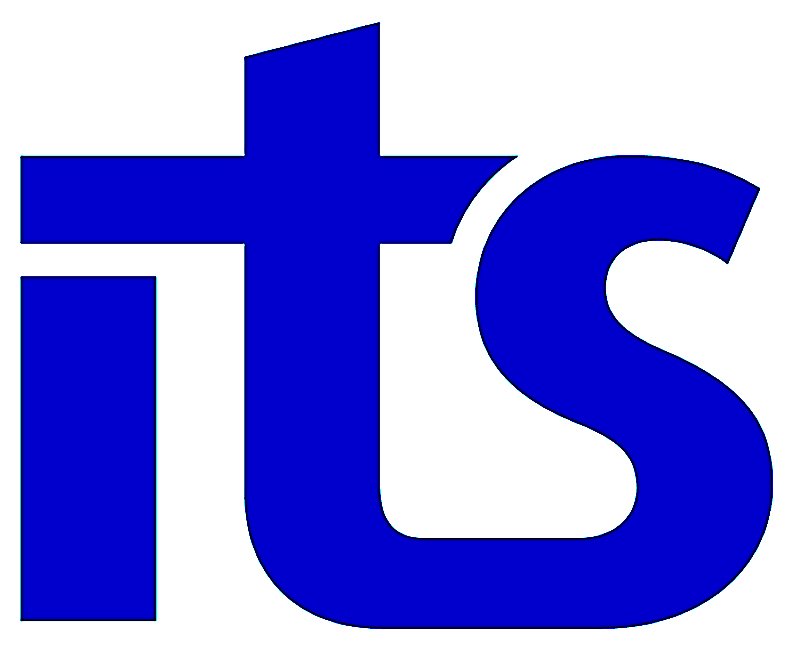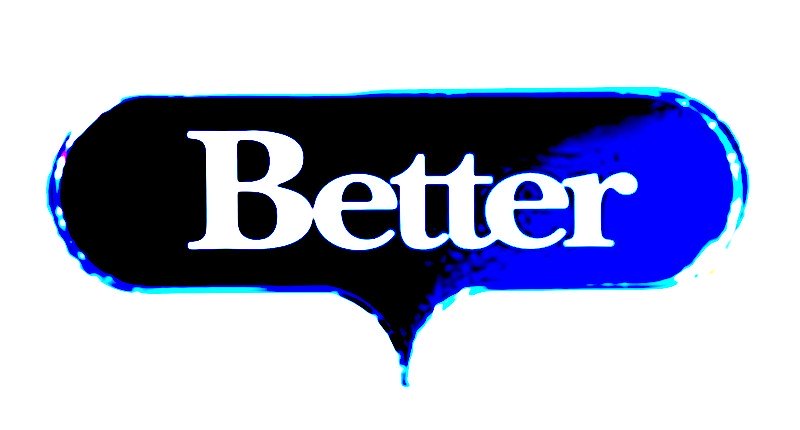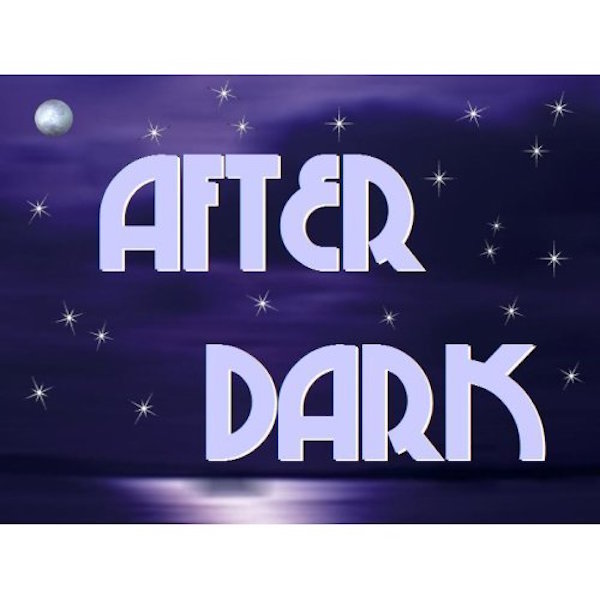 On a ghost tour  -- SANTA-FE-EXPEDITION --  Below -- these ladies wore jackets from their favorite paranormal show... Yes, they were ghost hunters, and this was a fun and wild tour.  The spooks or energies were run into or they ran into us!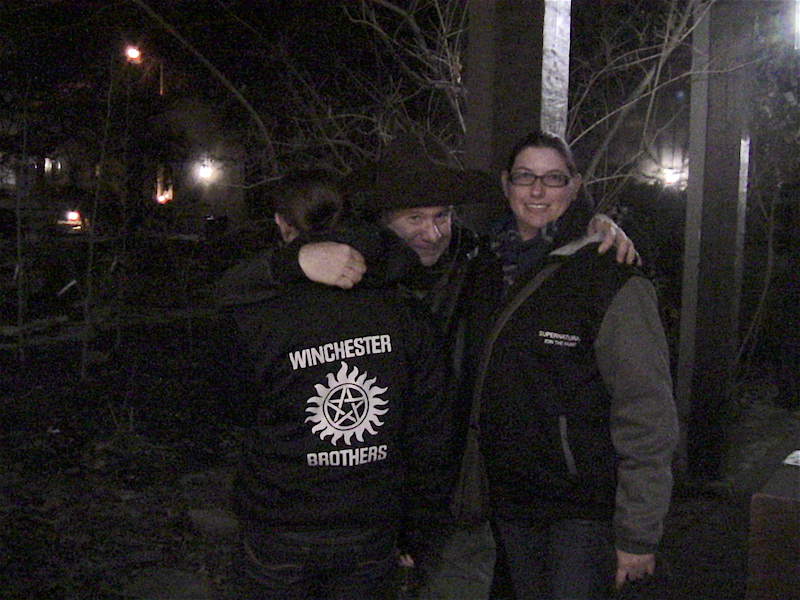 ABOVE the end of a ghost tour in SENA PLAZA -- TheSE LADY's jackets -- celebrate the below show.
 ALLAN's tours can be  a different kind of wild. depending on the night, as in, if anything is encountered.
 GO TO THE LIGHT!  GO TO THE LIGHT!  THE MOTO OF THE SAFARI.   
BELOW what was picked up on a ghostometer on tour!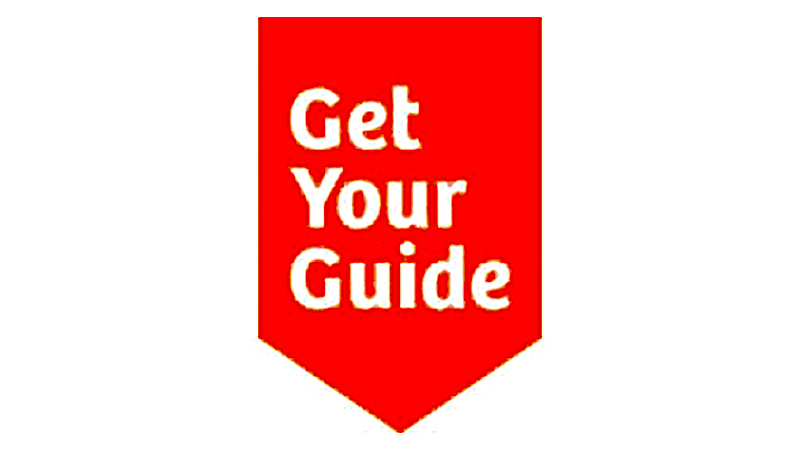 REVIEWS of AL PACHECO's SAFARIS

Ghosts and aliens and history, oh my!
Review of Santa Fe Ghost and History Tours
Reviewed yesterday
Allen was great! He has so much knowledge of the history and paranormal activity around Santa Fe. Excellent evening outing!
Date of experience: November 2019
SANTA-FE-EXPEDITION  /  -- BELOW --  --- IN FRONT OF THE CHAPEL.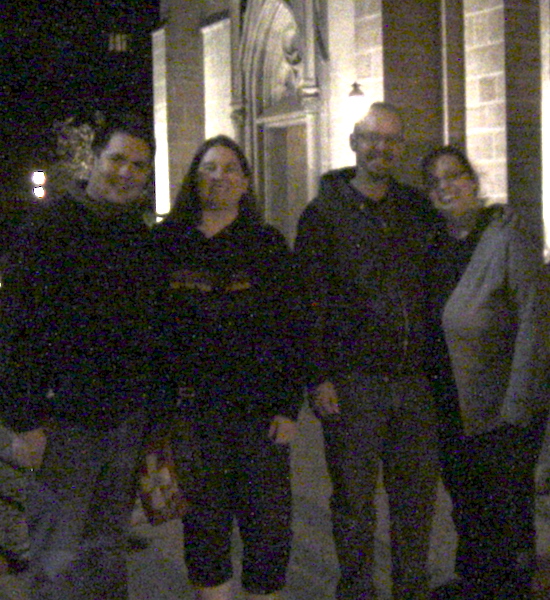 BOOK A SANTA-FE-EXPEDITION 505-986-5002 or 505-231-1336  BRING YOUR SHADOW CHASER GEAR!!!!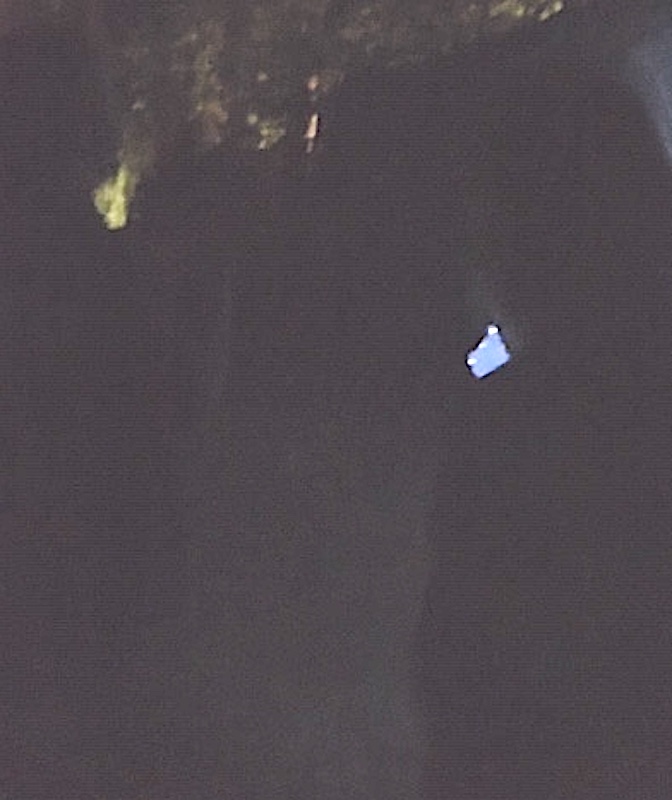 ABOVE AND BELOW -- SANTA-FE-EXPEDITION  -- AREAS WHERE  PARANORMAL ACTIVITY HAS BEEN REGISTERED ON GHOST GADGETS AND HAVE BEEN SEEN;  OCCULTISTS HAVE DONE  SOME SINISTER THINGS IN THIS LOCALE..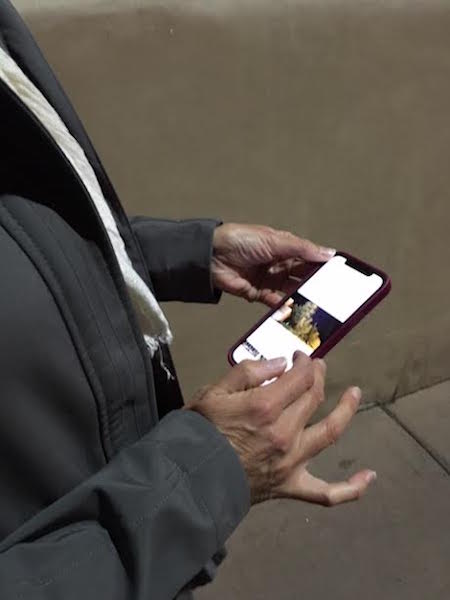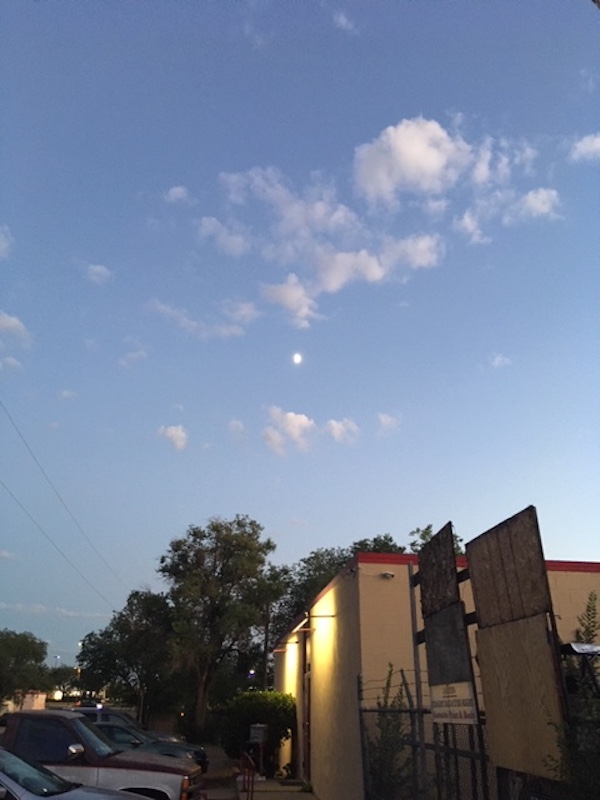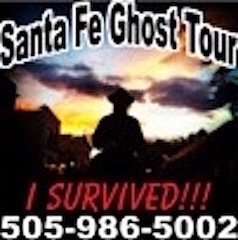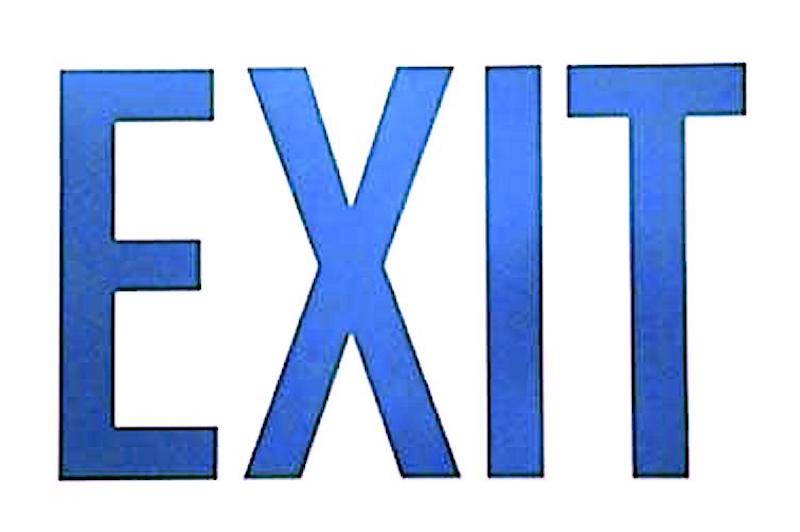 EXIT -- To a who done it --- the case of the SKULL UNDER THE ROSEBUSH --- THE BLACK DAHLIA  DE SANTA FE  PART II