LOCAL TOUR GUIDE -- SANTA FEAN-- ALLAN PACHECO LEADS YOUR PRIVATE TOUR. CALL & SCHEDULE -505-986-5002 or 505-231-1336
TOUR GUIDE = BORN & RAISED IN SANTA FE.  A GUIDE WHO KNOWS THE LEGENDS & FACTS --GO WITH ALLAN  505-986-5002 or
                 505-231-1336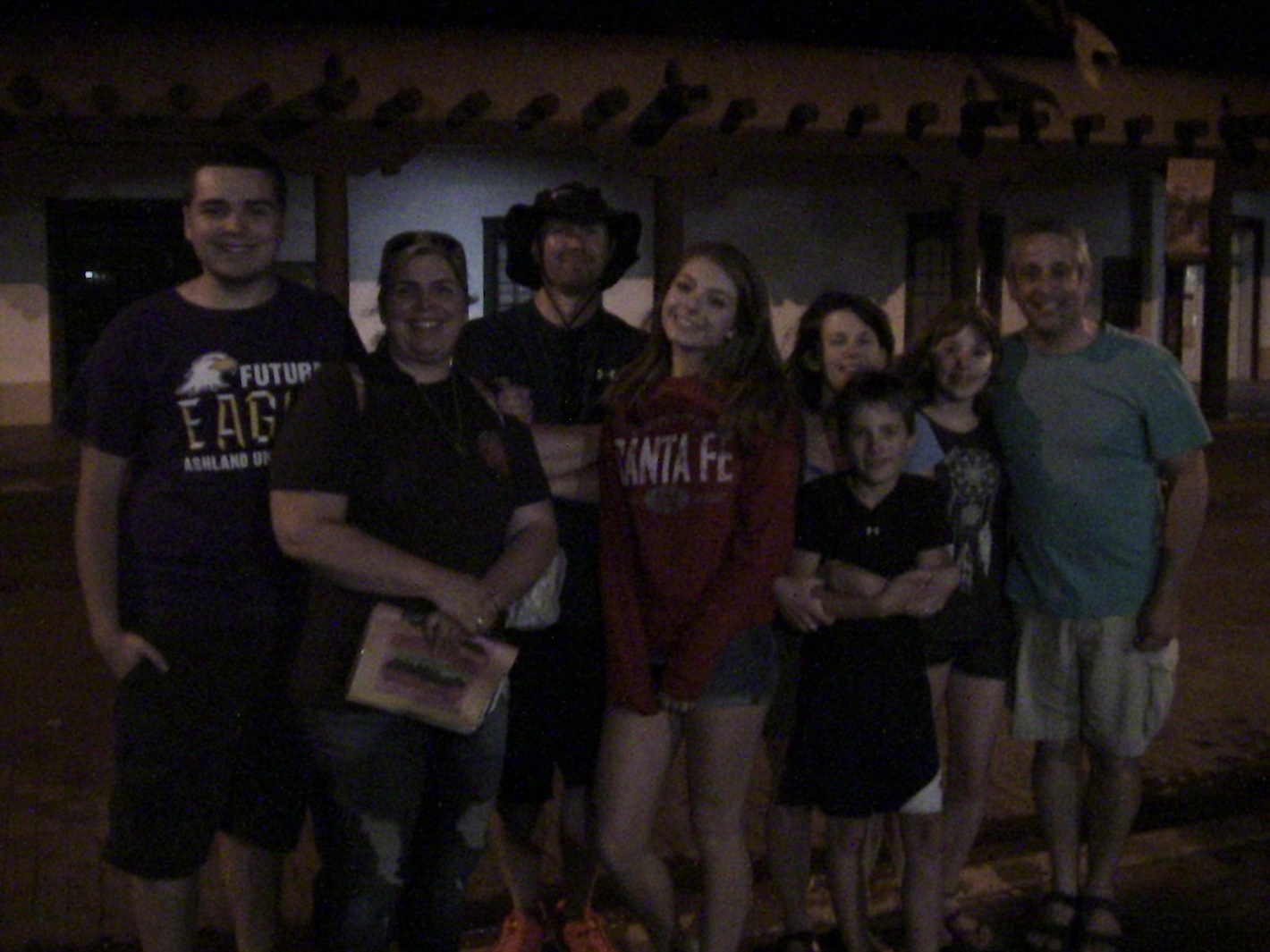 End of a tour--ABOVE & LEFT.  You get a tour for the ages when you trek with Allan.  Happy times
history tour or history & ghost tour.   Schedule a tour call  505-986-5002 or 505-231-1336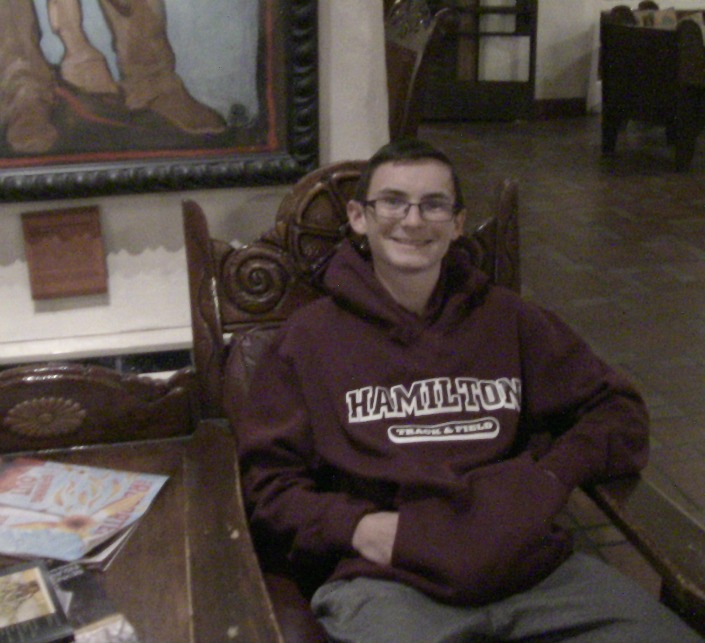 505-986-5002 or 505-231-1336 SCHEDULE A PRIVATE TOUR.  HISTORY TOUR OR GHOST TOUR --- AIMED TO YOUR INTERESTS.....
Above inside the OLDEST HOUSE -- right -- on PALACE AVENUE walking back from the HANGING TREE.  In both photos, some strange things were captured on film. 


DAY OR NIGHT-- GHOST OR HISTORY--YOU VISIT SOME UNKNOWN PLACES -- WITH THE FACTS AND TALL TALES.

BELOW-- COLD SPOT INSIDE THE HAUNTED OLDEST HOUSE.

ABOVE: SENSED A GHOST OR VIBE. RIGHT PICTURE--MRS. V. GOT A JOLT OF EMOTIONAL ENERGY BY THE SOMETHING THAT WAS THERE--GHOSTERS-- BRING YOUR CAMERAS WHEN YOU PRIVATE TOUR WITH ALLAN!

ALLAN's PRIVATE TOURS -- are  ADVENTURES & FUN. BRING YOUR GHOSTOMETERS & CAMERAS, YOU NEVER CAN TELL!

BELOW:MOON SPINNERS TOUR--THE LADY POINTS TO THE OLDEST  HOUSE WINDOW-- SOMETHING WAS SEEN THERE--YES THE PLACE IS HAUNTED

NIGHT TOUR or DAY TOUR -- HOWEVER -- PARANORMAL SAFARI = BETTER
BELOW: NOTES FROM HAPPY CAMPERS...
June 1, 2017
Our tour guide, Allan, was incredibly knowledgeable and engaging throughout our entire tour. He's from the area so he knows Santa Fe well and has first hand investigative experience with ghosts, legends, aliens, etc. He is a genuine guy and can give you a very interesting perspective on the area and history! He can also personalize the tour to be more focused on ghosts or aliens. Fun guy and fantastic story teller!
SHELBY
---
August 25, 2016
Hi Allan,
Thank you so much for the tour last night, we loved it.
Michelle
DAY OR NIGHT/ GHOST OR HISTORY TOUR--YOU NEVER KNOW WHAT YOU ARE GOING TO SEE -- WHEN YOU TOUR WITH ALLAN.. SANTA FE = SURPRISES.
EVERYBODY COMES TO SANTA FE--IN THE PLAZA AREA DURING THE SUMMER THERE TENDS TO BE A LOT OF MARIACHIS. -LIKE IT HAS BEEN SINCE THE 1940s -- THERE IS MUSIC IN THE OLD TOWN.


BELOW OUTSIDE THE CATHEDRAL - ON TOUR

RIGHT--GHOST TOUR --  THE HUGE METAL CATHEDRAL DOORS

LA POSADA- THE GHOST OF JULIA STAAB PAGE-- CLICK HERE!


LETS GO TOURING
       505-986-5002 or
                505-231-1336

ABOVE TOURING INSIDE THE OLDEST CHURCH.

LEFT: HAPPY GHOST HUNTER (DAVID) WITH "IRON EYES" ALLAN; END OF THE MAGICAL MYSTERY TOUR: IN THE PLAZA.  ALLAN's gaze suffices, he scares ghosts, he sees through the veil -wink-wink.

Click here for something  completely different-- the GIANT ROCK PAGE-- where  wild  shindigs happened in the desert. THE WOODSTOCK of UFOLOGY! 

BELOW: Dusk== going down a haunted SANTA FE LANE --- this is supposedly where LA LLORONA travels. The lane is haunted but according to ALLAN it is not LA LLORONA.
Below: In the plaza some happy ghosts on a late night tour.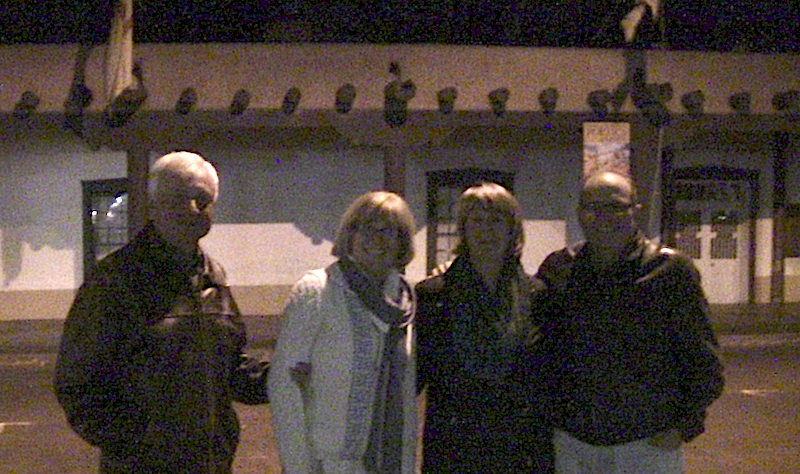 NIGHT OR DAY--HISTORY OR GHOST --- THE BEST DAMN TOUR IN SANTA FE ---- A TOUR FOR THE AGES
505-986-5002/ 505-231-1336 santafewriter@me.com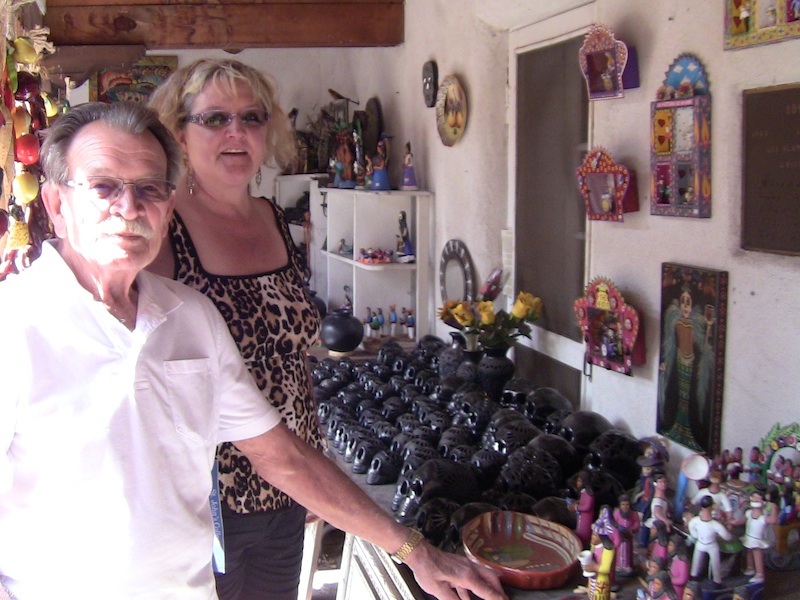 Another wonderful tour, it looks like a voodoo shop but this is 109 East Palace Ave., during WWII this was the the off limits security building for the MANHATTAN PROJECT (The Building of the Atomic Bomb). The far right plaque mentions the importance of this building and courtyard. On Allan's tours you see where history was made, your private safari takes you to some interesting places.  SCHEDULE A PRIVATE TOUR WITH ALLAN---505-986-5002 or 505-231-1336…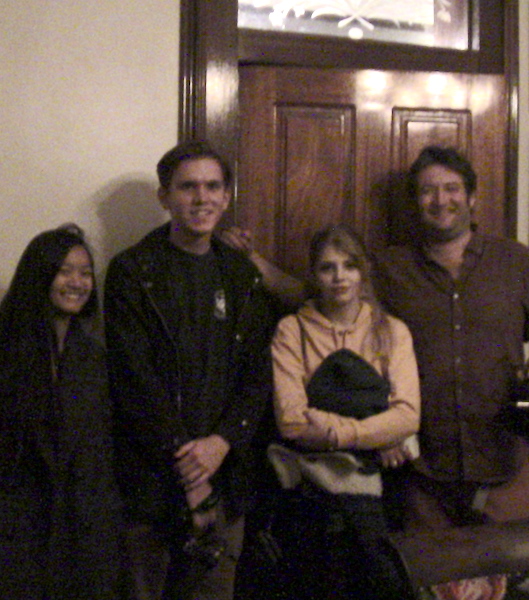 ABOVE: At La Posada, in the historic and haunted ROSE ROOM, this area inside the old mansion is where at times ghostly figures and orbs have been seen.  BELOW: At times this manner room can be more like "THE HOUSE ON HAUNTED HILL"  rather than the "ADAMS FAMILY".  
Below: Historic and haunted LA POSADA -- HALLOWEEN DAY! Schedule a tour = 505-986-5002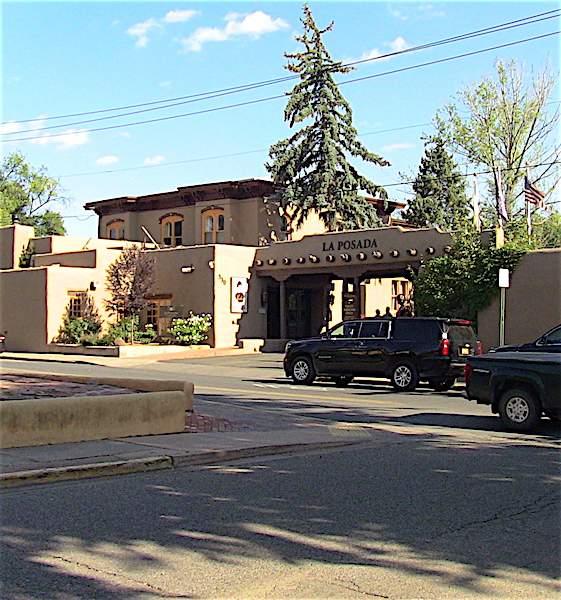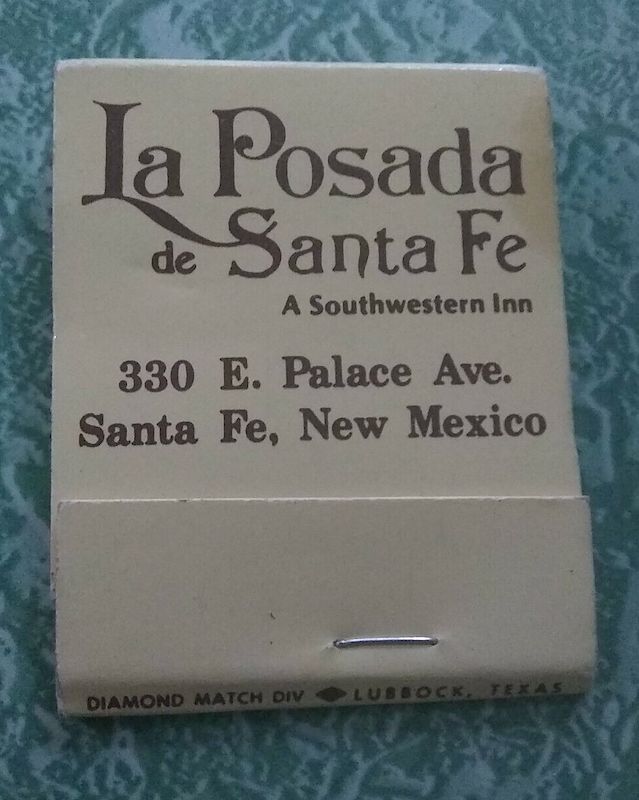 BELOW: SOME OF ALLAN's BOOKS-- CAN BE PURCHASED AT AMAZON OR CLICK ON ORDER BUTTON
ORDER PAGE: CLICK HERE TO ORDER FROM ALLAN + GOOD PARANORMAL INFO ON THIS PAGE!

NO BATTERIES INCLUDED POWERED BY IMAGINATION

SOME OF THE SHOWS ALLAN HAS BEEN ON. 
TOPICS = GHOSTS…UFOs…..HAUNTINGS……
UNSOLVED MYSTERIES ……. THE MACABRE……..
THE VANISHED……… DJIN ………..LA LLORONA 
………………...SANTA FE PARANORMAL ………..
…. THE PECOS TRIANGLE
… TALES FROM ALLAN's  SANTA FE GHOST TOURS + ODD INVESTIGATIONS 

GET ALLAN ON YOUR SHOW---505-986-5002 or 505-231-1336…
santafewriter@me.com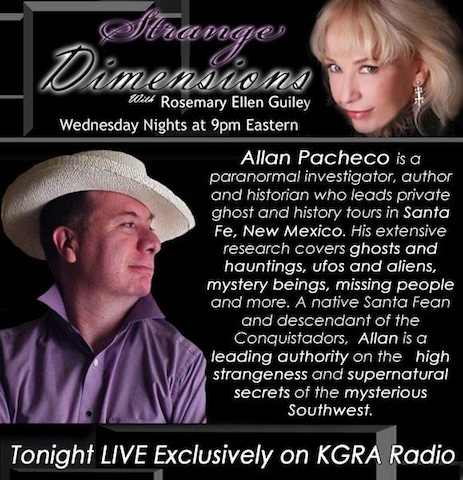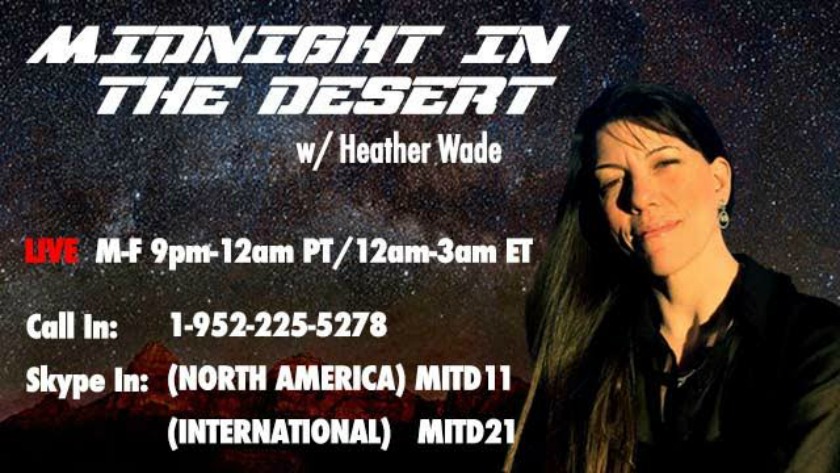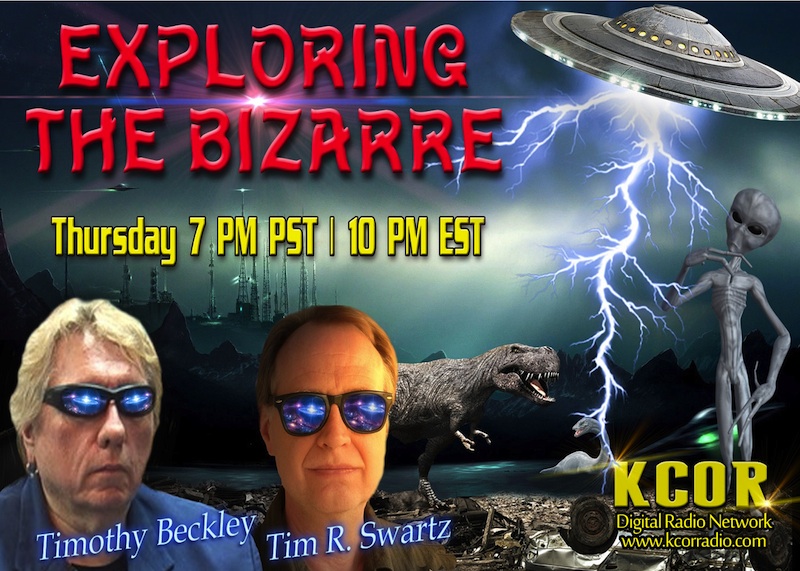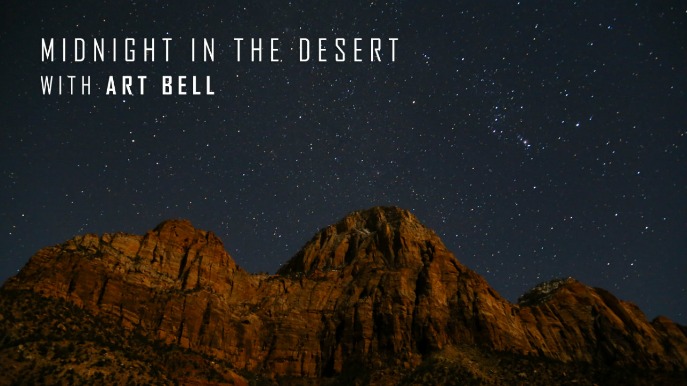 | | |
| --- | --- |
| WHEN ALLAN IS ON THE AIR-- YOU GET THE FACTS & LORE WITH NO DODGING ---LIKE THE PENGUIN COMMERCIAL ON THE RIGHT---THE SCARY DATA CAN NOT HIDE FROM ALLAN & IT IS STATED TO THE AUDIENCE & HOST… GET  ALLAN ON YOUR SHOW 505-98605002 santafewriter@me.com | THE MACABRE AND PARANORMAL CAN NOT HIDE FROM ALLAN -- HIS INVESTIGATIONS ARE THOROUGH |