COLD-BLOOD-GHOST-TOUR  === Santa Fe PARANORMAL TOUR  led by ALLAN PACHECO 505-986-5002 or 505-231-1336.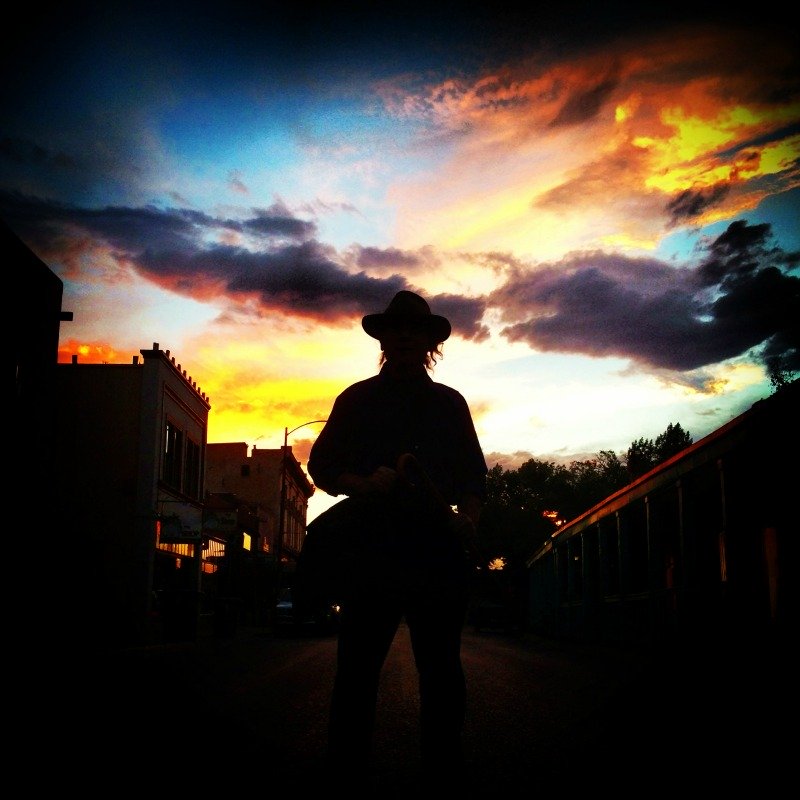 COLD-BLOOD-GHOST-TOUR    Allan's tours can make your blood run cold === his tales and the facts that support the story are spine tingling ---- His ghost tours are also don during the winter --- if you go on one of his paranormal safaris --- bundle up.. Below are pictures --- who braved out the cold and went on a ROYAL CITY TOUR -- GHOST WALK... 505-986-5002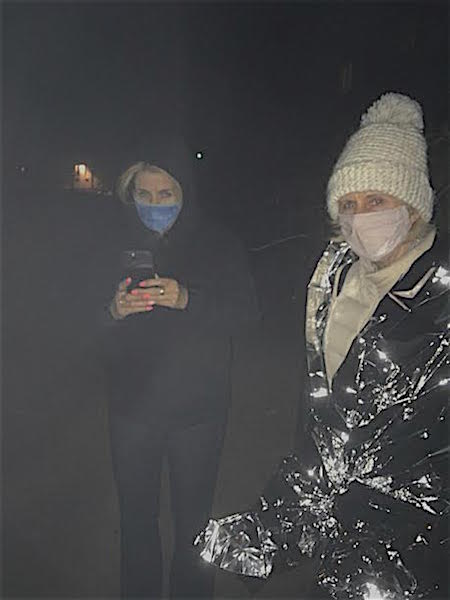 COLD-BLOOD-GHOST-TOUR.      Some of ALLAN PACHECO's tours are done in the cold -- day or night --- and on some treks he has an emergency blanket available for fighting the chill. --- Above and Below -- different tours where  the NASA emergency blanket was used as a jacket.   505-986-5002 -- schedule a COLD-BLOOD-GHOST-TOUR -- with ALLAN ---- the good thing about winter tours -- is that your safari does not have to fight the summer crowds that clog the downtown area.  In essence you are touring Santa Fe ------ not during tourist season. 
DIFFFERENT TOURS -- DIFFERENT WEATHER --- DIFFERENT EXPERIENCES --- below this girl fashioned part of her emergency blanket into a TIN HAT. Then put it onto a picture board.
COLD-BLOOD-GHOST-TOUR    --- DAY OR NIGHT -- ABOVE & BELOW 505-986-5002 or 505-231-1336 --- or listen to ALLAN PACHECOS' podcasts -- PARANORMAL DELUXE from a comfortable chair inside a warm house.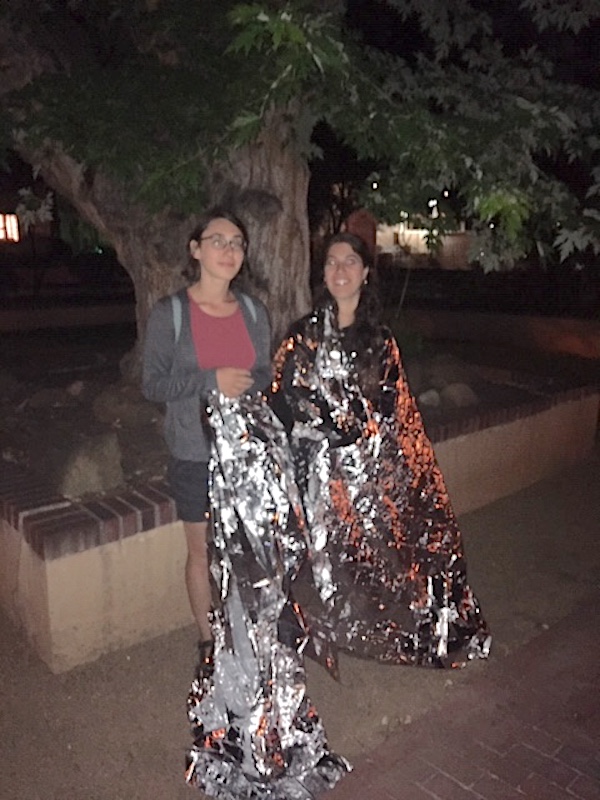 ABOVE & BELOW -- These two bundle up with the SURVIVAL BLANKETS --  COLD-BLOOD-GHSOT-TOUR -- note the difference in the two pictures.   The duo stand by the legendary HANGING TREE --- on your tour you get the skinny on the tree and tract. BALLOONS are popped and the real story is a lot more sinister than the lore.  -----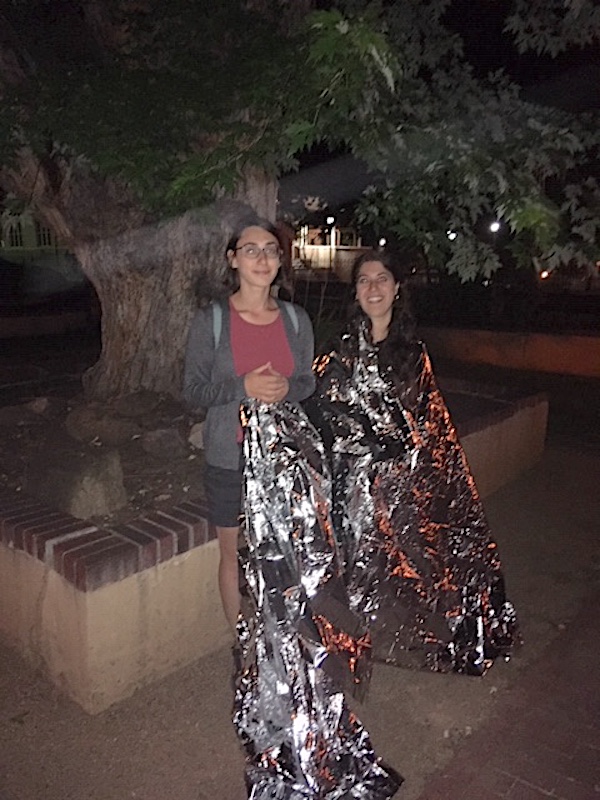 What is that beam?  Skeptics will say it is light trick --- shadow chasers will claim it is energy from parts unknown.  GHOSTLY energy.   You decide -- know this --- this tract has been the seen of some dastardly deeds and is reported to be haunted.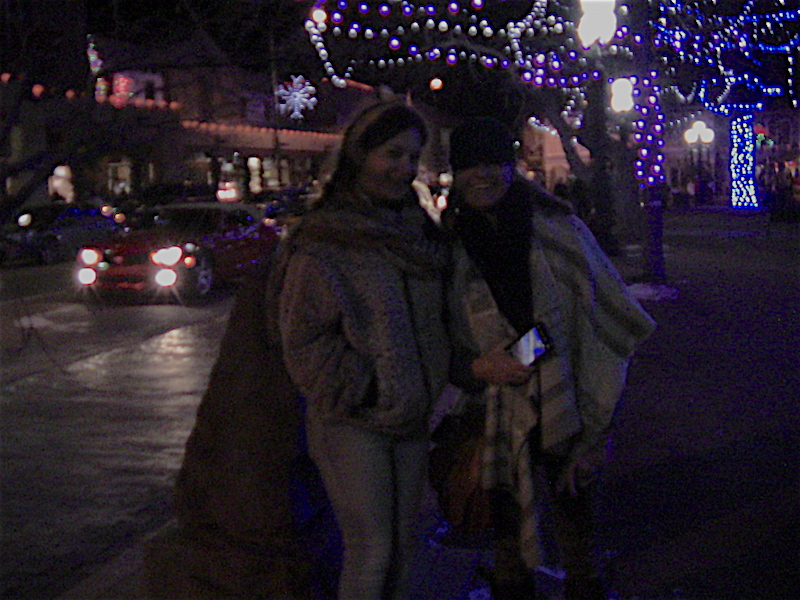 WINTER TOURS === A TAD COLD --- A TOUR FOR THE MEMOIRS --- 505-986-5002     DEPENDING ON THE COLD ---  some winter tours -- you have to bundle up extra.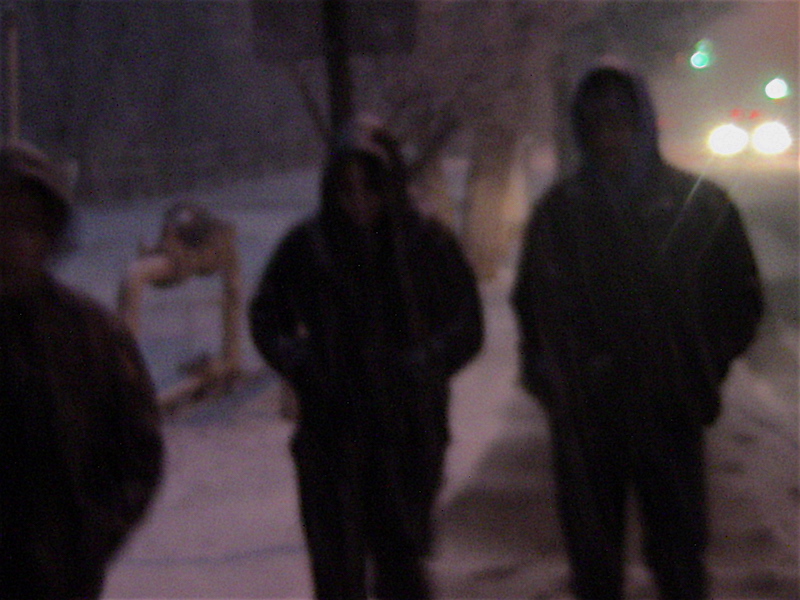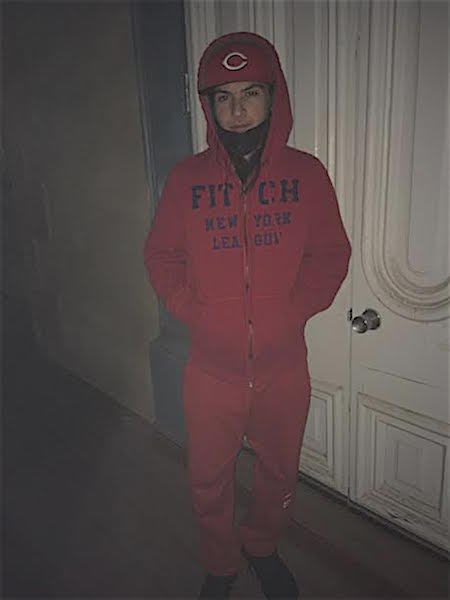 ABOVE -- a QUASI red devil tourist === this area where the photo was taken at times is filled with paranormal energy === maybe some energy shows itself in this snapshot. Is there a oddity in the lower left of the snapshot?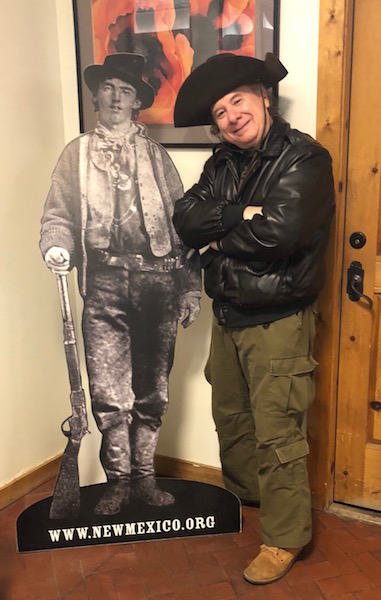 WINTER GHOST TOUR -- dress warm! 505-986-5002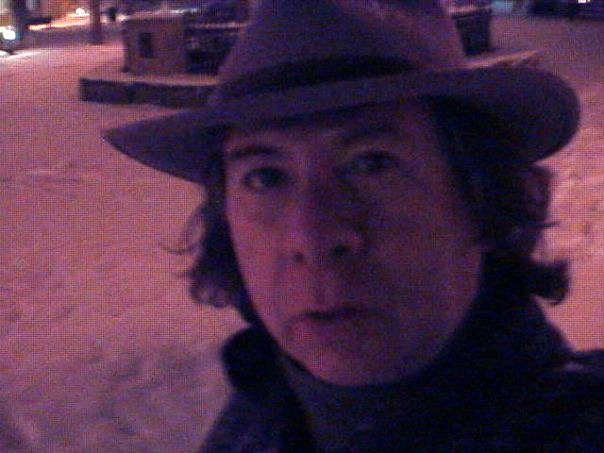 Through the decades -- above and below your tour guide Allan Pacheco  505-986-5002