EXCURSION-SANTA-FE-GHOST-TOUR    A PRIVATE PARANORMAL SAFARI - ALLAN PACHECO  / 505-986-5002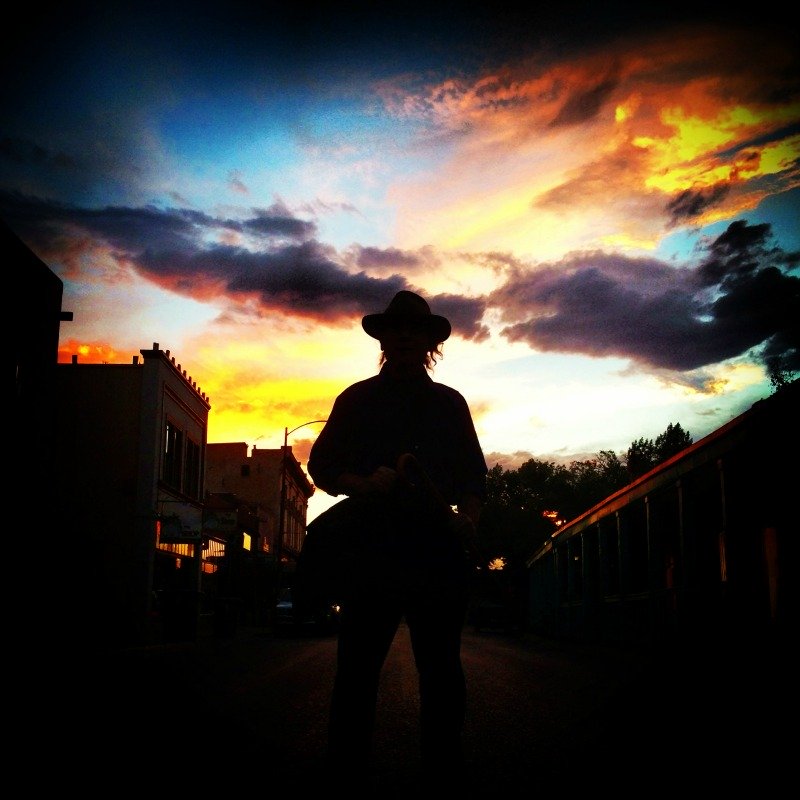 EXCURSION-SANTA-FE-GHOST-TOUR

 --- YOUR GHOST WALK TAKES YOU THROUGH  THE ROYAL CITY --(HAUNTED LOCALES) - AT A COMFORTABLE PACE.  SAFARI WITH SANTA FEAN AL PACHECO -- 505-986-5002  --  
TOUR GUIDE -- ALLAN PACHECO --- IS A METAPHYSICAN OF RENOWN_- HE'S AN AUTHOR -- GUEST TO COUNTLESS PARANORMAL  RADIO-TV-PODCAST SHOWS -- A HISTORIAN ---  IN ESSENCE WHEN YOU TOUR WITH SANTA FEAN ALLAN PACHECO --- YOU ARE LED BY A HANDS ON PARANORMAL INVESTIGATOR. 
EXCURSION-SANTA-FE-GHOST-TOUR ----- ALLAN HAS MANY DIFFERENT ROUTES -- AS IN GHOST TOURS --- BELOW ARE PHOTOS OF AN AREA --- THAT THROUGH THE CENTURIES HAS HAD ALL KINDS OF ACTIVITY...  ON TOUR, THE GHOST BOX PICKS UP ACTIVITY.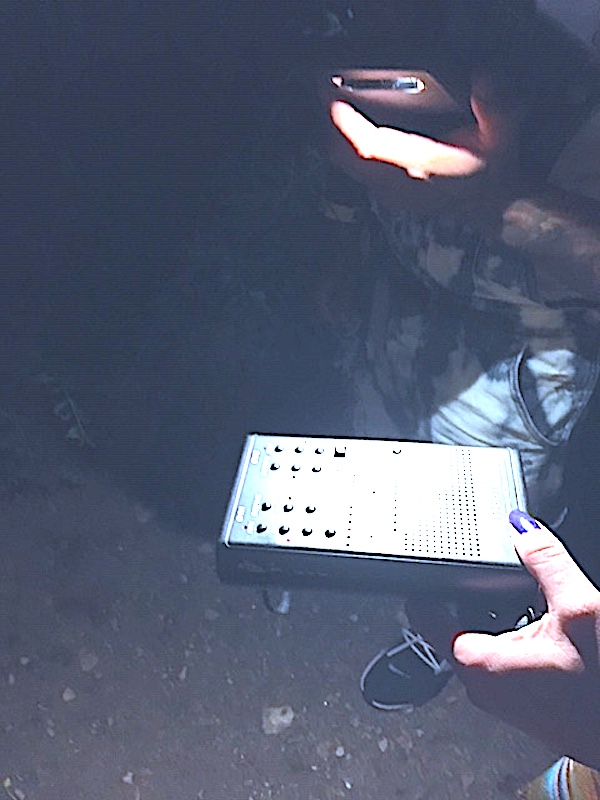 EXCURSION-SANTA-FE-GHOST-TOUR.  Above this Santa Fe landmark -- has a history of ghost activity --- the paranormal activity has a historical link --- as in it is factual a lot of bloodshed happened at this tract. -- as in battle rampage---- This area is now quasi dangerous -- depending on the night --- due to homeless people --- here are some photos when it was not as dangerous -- as attempted shakedowns by aggressive drug addicts -- mentally ill homeless.
EXCURSION-SANTA-FE-GHOST-TOUR.   BELOW IN AN AREA CLOSE TO THE BELOW PICTURE -- These shadow chasers feel === something behind them -- then there is a coldness farther back ---- also a strange sound was heard by one --- and then something is there. Note under the arrow.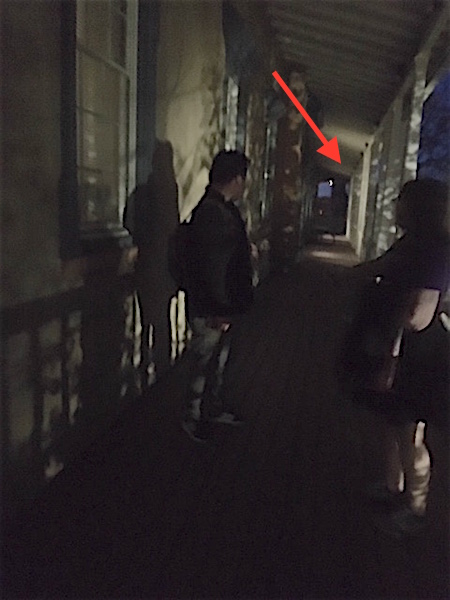 MAYBE there was more than one energy there ---- are there a few  ghostsies in this photo -- blow up.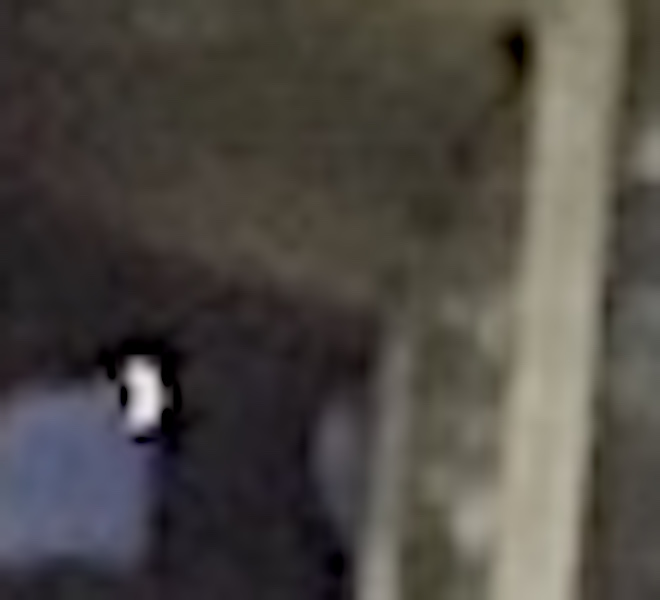 CURIOUS -- VERY CURIOUS!    Book a tour with Allan Pacheco 505-986-5002
EXCURSION-SANTA-FE-GHOST-TOUR   505-986-5002

BELOW DAYTIME TOUR ---- EXCURSION-SANTA-FE-GHOST-TOUR === something is felt -- photo is taken.
Another tour -- something  sensed -- and glimpsed -- as in not from this world is back there.  Day time to night time, on occasions there is an energy on this balcony.  When it does  manifest, it usually happens at night.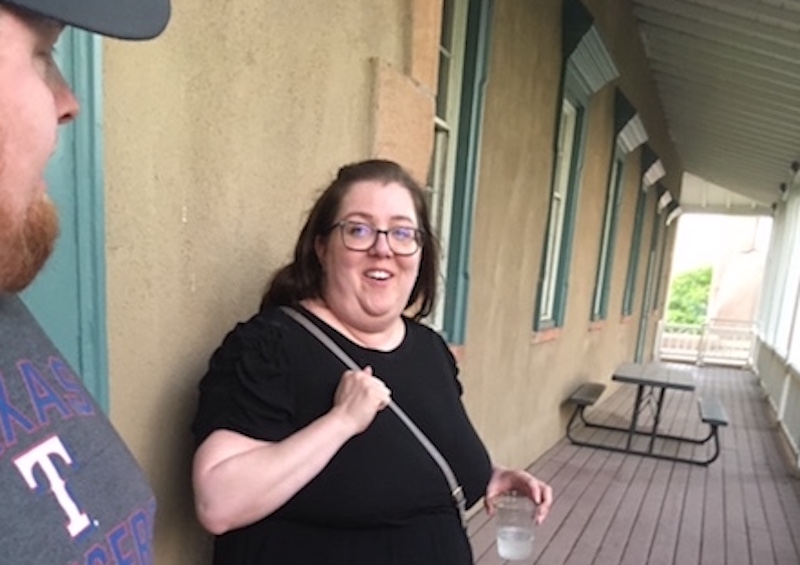 BELOW PHOTO ---- EXCURSION-SANTA-FE-GHOST-TOUR  

LOOKING FROM THE OPPOSITE DIRECTION OF THE ABOVE PHTOT  -- OR THE BELOW PHOTOS WAS TAKEN AT THE SPOT OF WHERE  THE PEOPLE ARE LOOKING AT DURING NIGHT AND DAY TOURS --

NOTE THE PHOTO -- WHAT IS IT?  SKEPTICS WILL SAY -- APERTURE FAILURE...

OTHERS WILL SAY -- IT IS ENERGY AROUND A CERTAIN AREA --- A PERSON --- A SPOT -- A MANIFESTATION OF DEMONIC ENERGY--- OR A FORCE OF VILE POWER --  

WHAT IS IT -- DOES IT LOOK LIKE IT HAS SKELETAL FACE  OR A REPTILIAN FACE --- ARE THERE MORE THAN ONE FACE ....

IS IT WEARING A LA MUERTA HAT?

RIGHT SIDE -- MIDDLE OF SNAPSHOT --- THE BELOW WAS DIFFERENT TOUR -- NOT LINKED TO THE PHOTOS ABOVE OF OTHER SAFARIS.
YOU CAN DISCUS WHAT WAS EXPERIENCED AND SEEN --- AND YOU WILL STILL BE BAFFLED... BOOK A TOUR 505-986-5002 or LISTEN TO ALLAN' PACHECO's PODCASTS..
ANOTHER TOUR --- EXCURSION-SANTA-FE-GHOST-TOUR      Looking back at the area where activity has been felt and photographed -- this lady sensed something --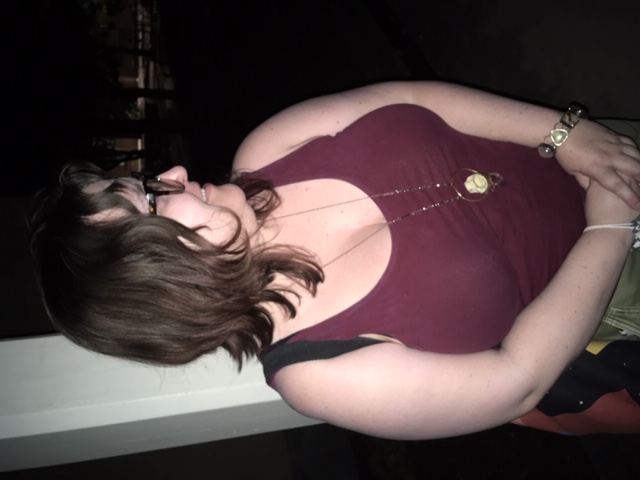 BOOK A TOUR WITH Allan Pacheco --- you never can tell what will happen. 505-986-5002 ---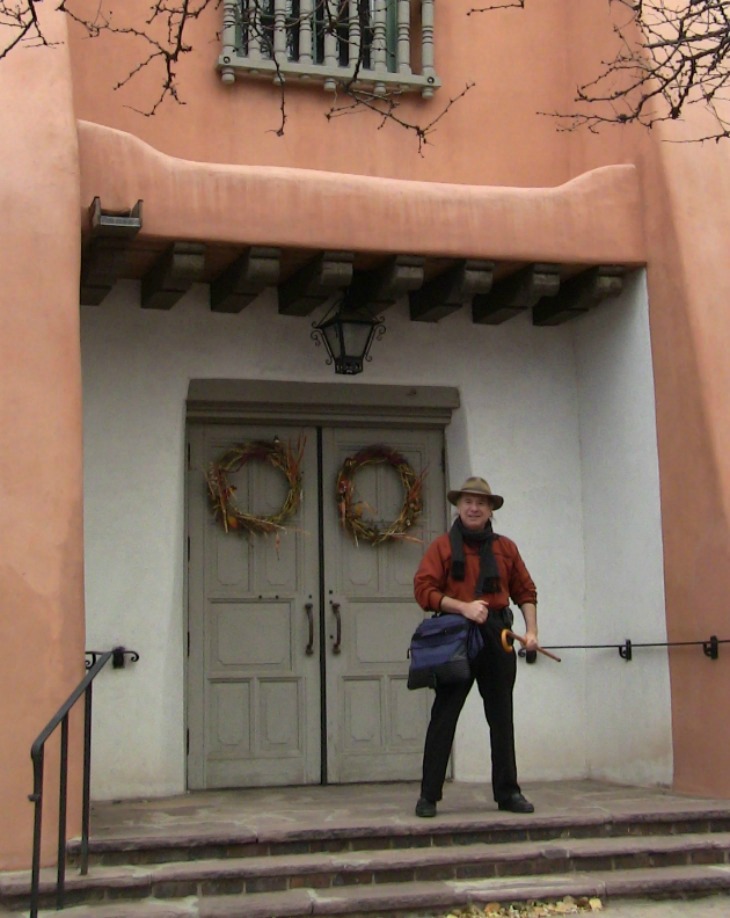 DIMENSIONAL ENERGIES  -- MACABRE PARANORMAL -- YOUR GUIDE IS AL PACHECO --HE  IS A HANDS ON INVESTIGATOR --- METAPHYSICIAN. 505-986-5002 -- LISTEN TO HIS PODCAST.

santafewriter@me.com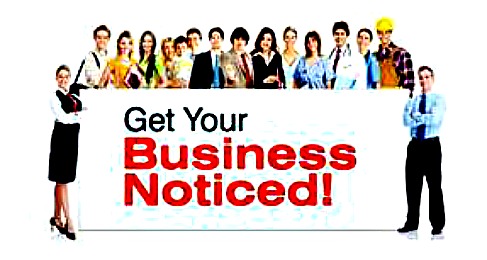 Below -- on tour left -- haunted area -- on that safari the spooks ran wilder floated about wildly!  People felt ghostly presence in front and behind them.  The ghost o meters registered all types of energies.  However, at the end of the tour -- or most tours -- the person or group has had a tour for the ages and are very happy with the wild ghost walk they took -- Right below photo -- a picture is worth a thousand words. 
| | |
| --- | --- |
| 505 986 5002 | |
IF YOU LIKE  GOING INTO HAUNTED AREAS -- THEN AL PACHECO's TOURS ARE FOR YOU.   NO, NOT ALL TOURS GAIN CONTACT WITH GHOSTLY ENERGIES -- BUT SOMETIMES -- IT DOES HAPPEN.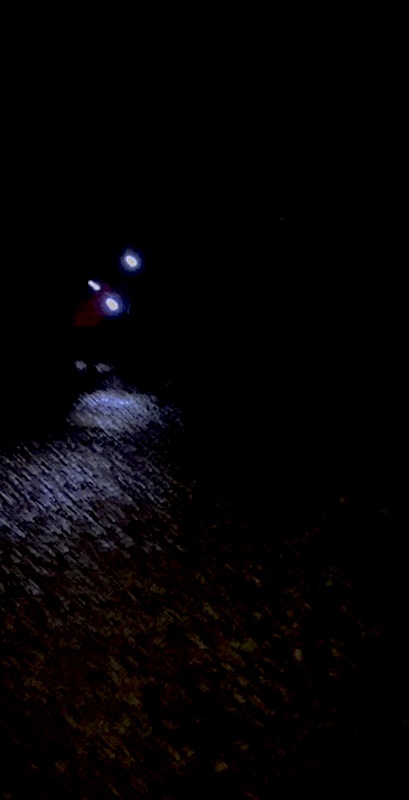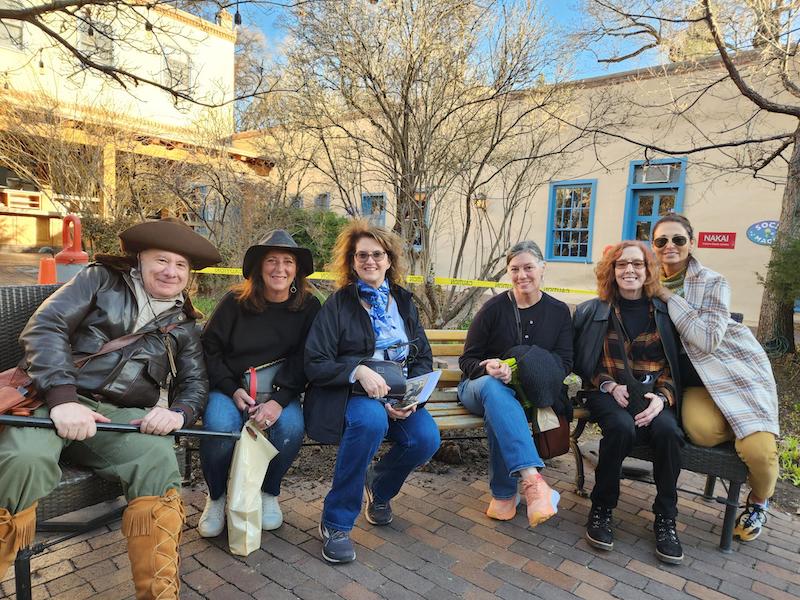 ABOVE -- DAYTIME -- PARANORMAL SAFARI -- YOUR TOUR GUIDE ALLAN WITH A GROUP THAT  FELT MORE CONFIDENT OF DOING A TOUR ON THE MEAN CAMINOS OF SANTA FE, BY WAY OF DAYLIGHT.  AL PACHECO LEADS NIGHT OR DAY TOURS -- GIVE HIM A CALL 505 986 5002  --- THEY SAY A PICTURE IS WORTH A THOUSAND WORDS -- THIS GROUP ALOND WITH TOUR GUIDE AL, HAD A FUN TIME ON THIS GHOST WALK.