I-SURVIVED-GHOST-TOUR  /will you?

 If you are a brave soul -- book a private ghost tour w/ ALLAN PACHECO  / 505 986 5002 / or 505 231 1336 
I-SURVIVED-GHOST-TOUR  Solo -- family -- group of pals --- 505-986-5002 or 505-231-1336  Private  paranormal safari that travels at a comfortable pace through HAUNTED SANTA FE...  . Estimate the tour to be 90 -120 MINUTES  long -- dependent on questions -- weather -- etc..   This is your private tour  --- bring your questions --  be it paranormal -- or macabre paranormal conspiracy themes..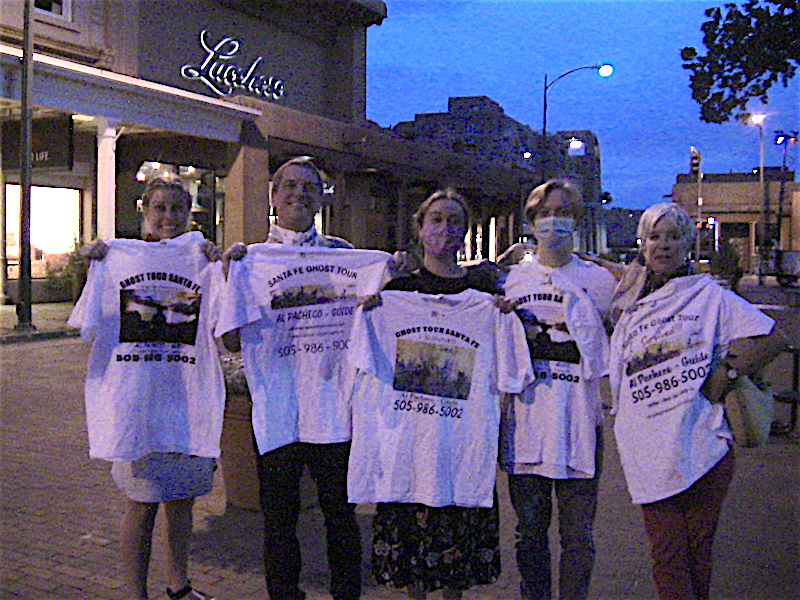 TOUR WITH ALLAN PACHECO -- a SANTA FE NATIVE -- his tours = different aspects of the paranormal.
505-986-5002 or 505-231-1336  --

THE MENU --- or topics on you private paranormal safari  = GHOSTS-- BRUJAS --LA LLORONA -- UFOS -- THE MISSING -- HAuNTED LOCALES -- Bits of history -- conspiracy --- data from ghost investigations, etc.
 
=  I-SURVIVED-GHOST-TOUR  ---  BELOW YOUR TORU GUIDE -- ALLAN PACHECO 505 986 5002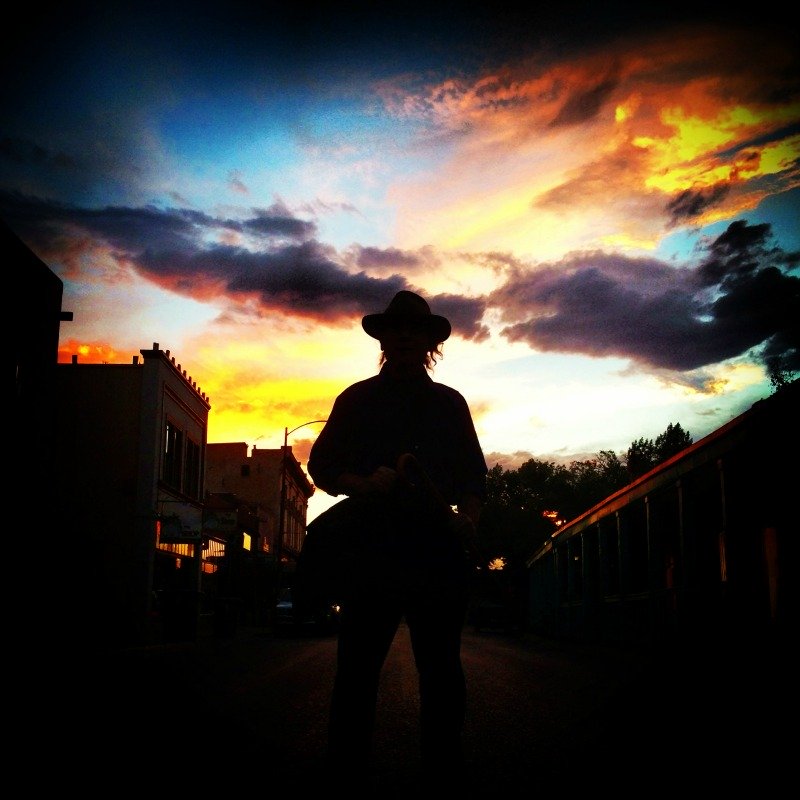 On your tour  you can ask questions --- if you have a ghost AP on IPHONE -- bring it...  You do trek through some haunted areas ---

THE  ---  I-SURVIVED-GHOST-TOUR  --   T SHIRTS are NO NO NO MORE -- but you can see how much fun the tours are!!!  just click a button on the left and it will bet you to another page with info  concerning  ALLAN Pacheco tours -- or data on the paranormal.   505 986 5002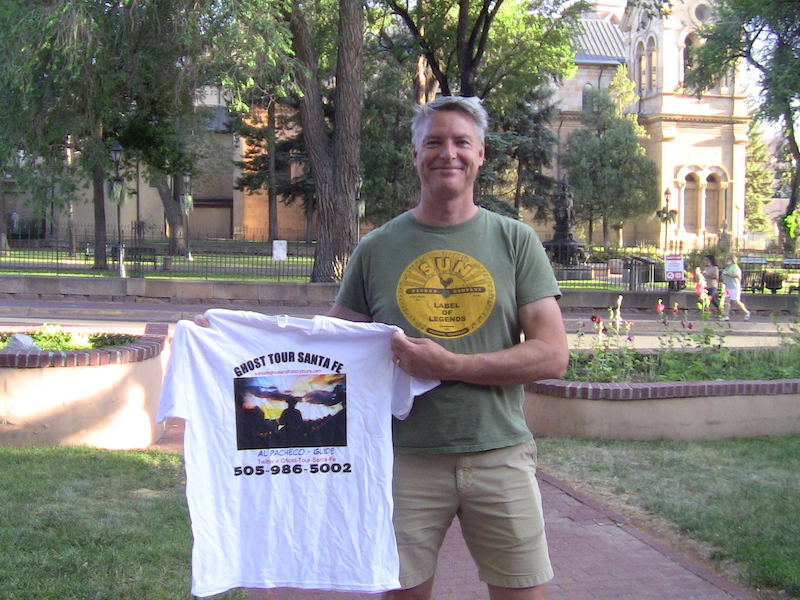 SADLY there are no more TSHIRTS for tours -- why? -- blame COVID 19 GESTAPO & BIDEN's BOTTLENECK  manufacturing and trucking restrictions --  SNAFUS.

 Below is something about mind control and fear -- kind of interesting.. As in COVID 19,  is mind control --- OBEY THE AUTHORITIES  by way of fright and power!  They do not want you to question anything!
OBEY -- BIG BROTHER -- BIG SISTER... OR ELSE!  Hey, when it comes to the PARANORMAL, question everything! 
Above ALLAN PACHECO -- out in the PECOS TRIANGLE -- a place where people  vanish without a trace  -- this foreboding locale is EAST OF SANTA FE.  Yes, your tour guide has explored and investigate that HOODOO area fully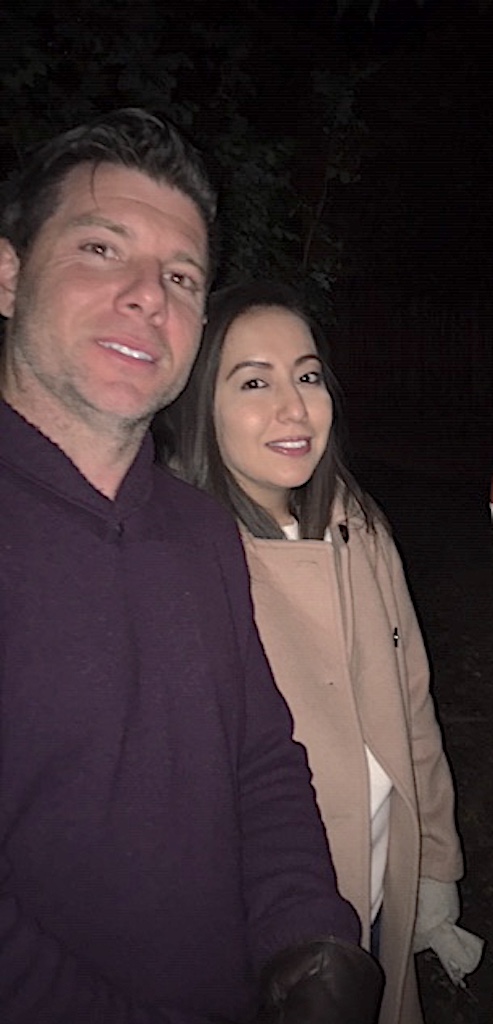 ABOVE AND BELOW -- DIFFERENT YEARS --- HAPPY TOURS!  A picture is worth a thousand words.  These people;le are not faking it, they had a wonderful safari. When you tour with AL PACHECO -- he tries to tack the tour towards your interests.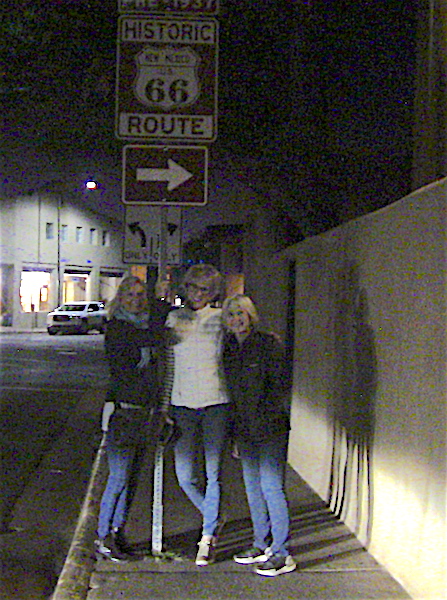 I-SURVIVED-GHOST-TOUR       = How many times will you visit SANTA FE?  Maybe just once in your lifetime?  -- WELL LEST GO TOURING -- PARANRMAL STYLE.     REMEMBER -- you WALKING tour done at a comfortable pace  ---  old SANTA F is tracked through...    

 Sadly -- no more T SHIRTS -- blame C19 -- a.k.a. COVID 19 -- & BIDEN and his PUPPETS /The lockdown gang/ who have shutdown the economy -- NO MATTER ----- the tours are a blast - 505 986 5002.  /  BOOK A  night tour...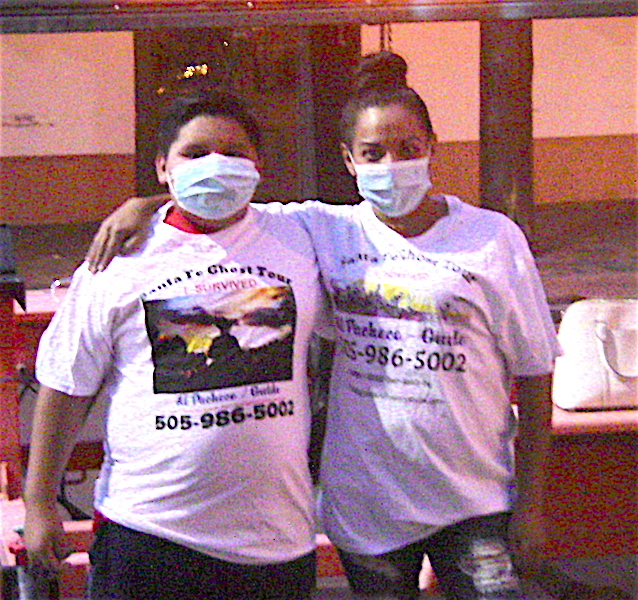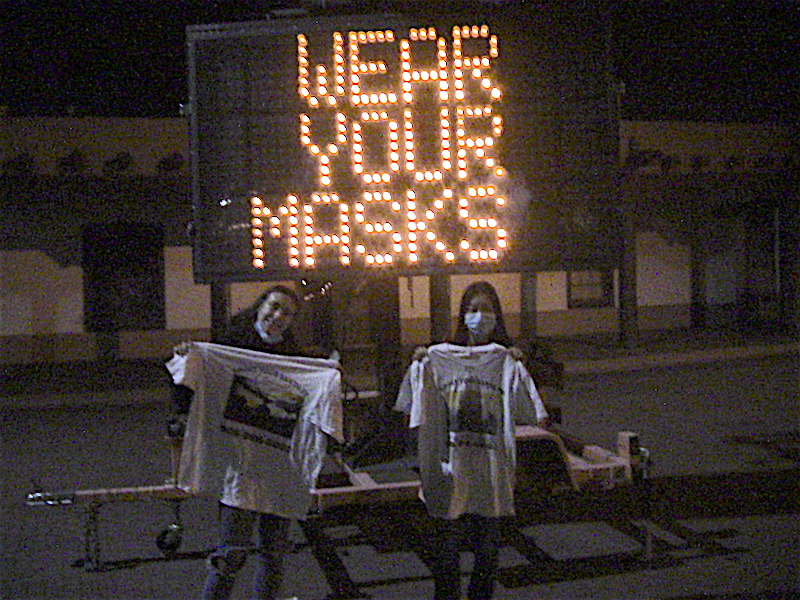 These people survived the ghost tour + had a wonderful time trekking through SANTA FE -- will you survive? 505-986-5002 //// WHEN IT COMES TO MASKS --- THIS IS THE LAND OF THE FREE --- WEAR ONE IFYOU WANT --- IF YOU DO NOT WANT TO --- THEN DONT.  


I SURVIVED -- GHOST TOUR -- WILL YOU? FIND OUT!
505-986-5002 or 505-231-1336/  

THERE IS ROOM FOR ONE MORE --- or is it/  GOING MY WAY?  See below -- last lines before -- GASP!!!
DETOUR IN SANTA FE -- TAKE ONE OF AL PACHECO's PRIVATE GHOST TOURS -- see if you SURVIVE the safari or does the mojo --- get you... 505-986-5002 or 505-231-1336 ROLL THE DICE AND SEE --- IN ANY CASE YOUR TOUR WILL BE ENTERTAINING AND SO VERY interesting.