GHOST-CITY-TOUR

  A PRIVATE PARANORMAL SAFARI - ALLAN PACHECO  / 505-986-5002 / SANTA FE, NEW MEXICO is claimed to be the most haunted capital city in the USA. See for yourself.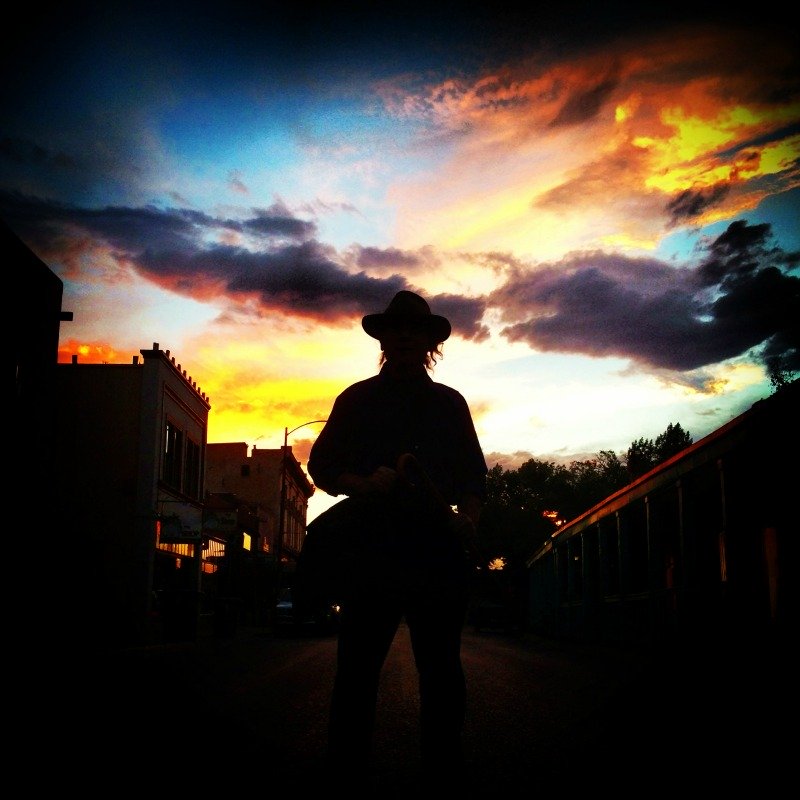 GHOST-CITY-TOUR
TOUR GUIDE --- AL PACHECO--- LEADING A GHOST SAFARI -USTANDING --  WHEN YOU GET TO TOWN OR BEFORE YOU ARRIVE SCHEUDLE A sAFAIR LEB  BY Allan Pacheco 505 986 5002 OR 505 2311336

HE is not your garden variety tour guide, he is considered in some worlds to be an expert in the paranormal.  He is a hand on investigator and author.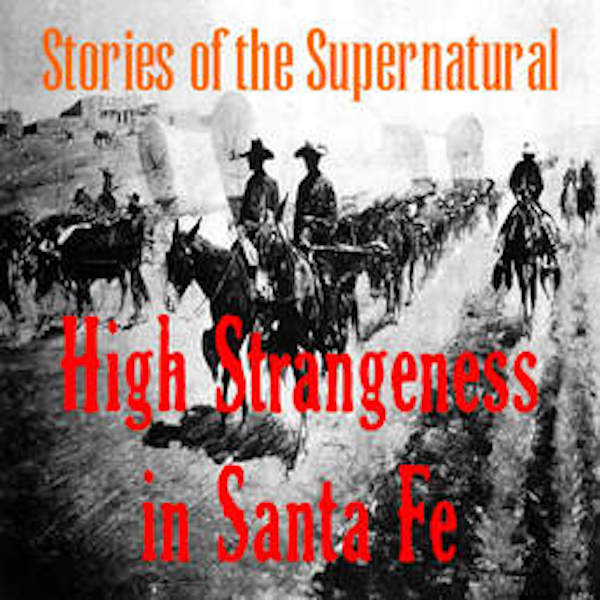 GHOST-CITY-TOUR
FEB2, 2022
ALLAN,
Had a blast yesterday, thanks for the information and entertaining tour!! Take care man. 
Nick
"The tour was fantastic and Allen is a great tour guide and story teller. Allen has a vast knowledge of the town of Santa Fe and of the paranormal .
"On a recent trip we were able to take a Ghost/History tour with Allen. He captivated us with his stories for the entire tour. While we didn't see any paranormal activity, I do believe I heard a presence walk up behind me just before we headed down a very dark alley. Fascinating stories in the beautiful town of Santa Fe by a guide that really knows all the local lore."
"Excellent tour with a fascinating tour guide. We didn't see any ghosts but he showed us lots of photo of ghosts, orbs, and other paranormal phenomenon taken in Santa Fe. Allan is really knowledgeable about the history of Santa Fe, UFO's, ghosts, energy lines, and really anything else you may be interested in. Don't hesitate to ask your questions. Would definitely recommend this tour."
GHOST-CITY TOUR--- FEELING THE VIBES! INSTRUMENTS CONFIRM IT!  505-986-5002 or 505-231-1336. DIFFERENT TOURS -- BELOW --- where the entities were detected or made themselves known.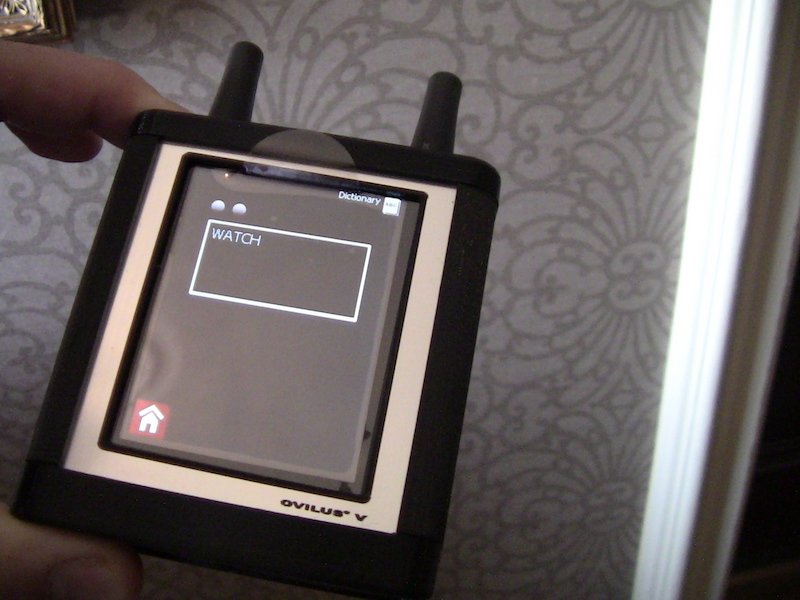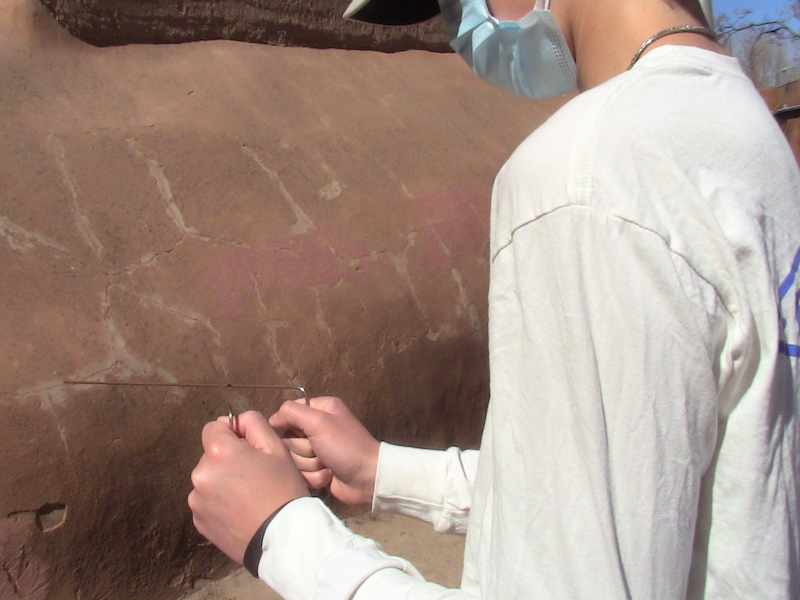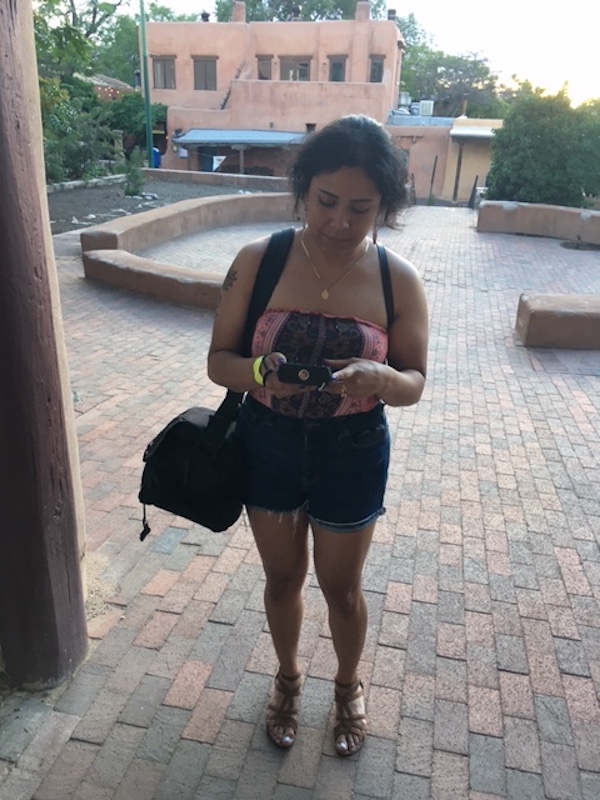 GHOST-CITY-TOUR    /      BELOW: ANOTHER TOUR OF THE AREA ABOVE -- MORE VIBES -- MORE SIGHTINGS.  THE TOWER AND VICINITY -- IS LINKED TO ALL KINDS OF  -- MACABRE --- GHOSTLY --- CENTURIES OLD --- TALES.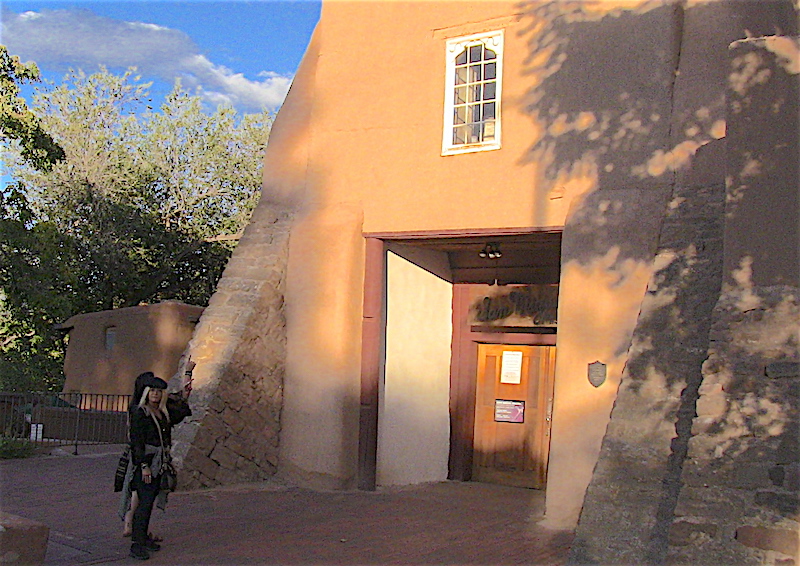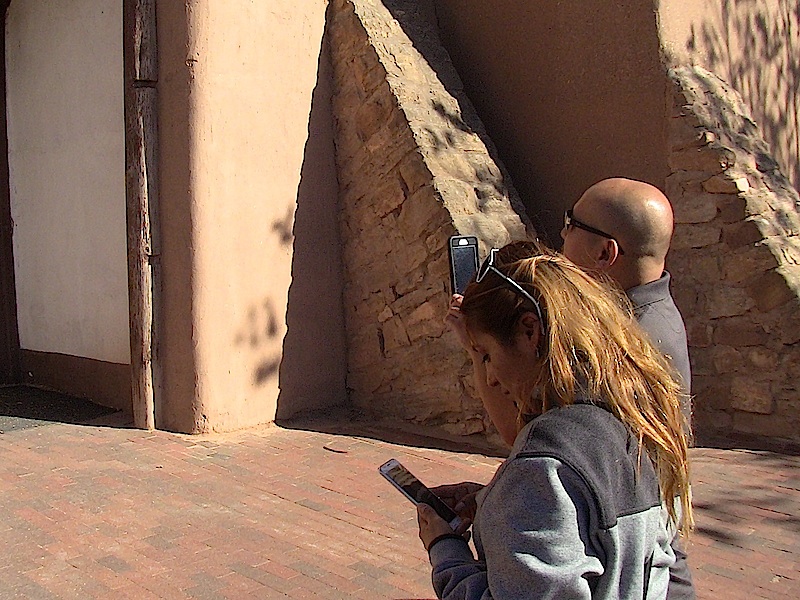 Above - THE SAN MIGUEL CHURCH -- circa 1967. Below 2020 the front entrance. Yes, this church and the surrounding areas are haunted.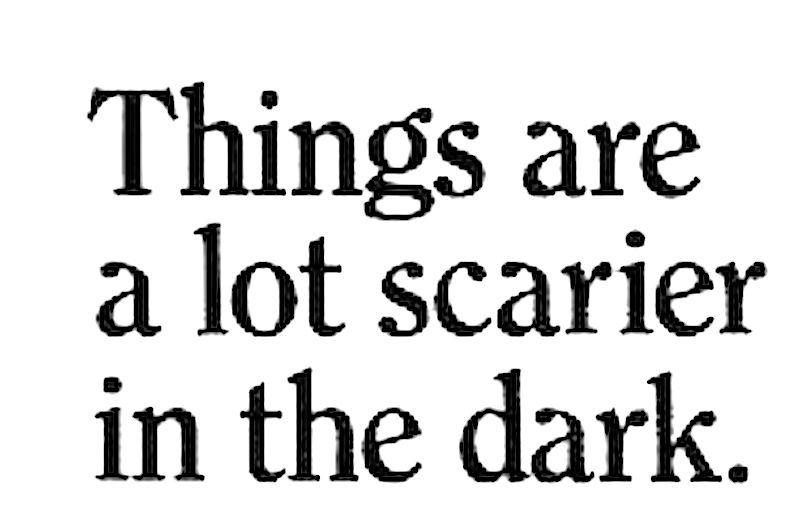 GHOST-CITY-TOUR      -----    HAUNTED TOWER --- different photos = same night -- one is lightened for better view ====  during the day  sometimes people see something up there in the tower -- it is rare WHEN THIS  happenS. --Likewise at night -- HOWEVER -----  NOW  ---- AND ---- THEN ------  it does happen -- nay sayers say shadow and light, in the tower window makes for ---- what this is all about.  

However the photos above and below are a bit different as in the window image. Is it one energy or numerous entities? The place, where the church stands -- or where the bell tower stands --  was the scene of battle, murder - torture -- carnage, in 1680; as well as -- pre Columbian 1492 macabre.  

Tour with ALLAN or listen to his podcast 505-986-5002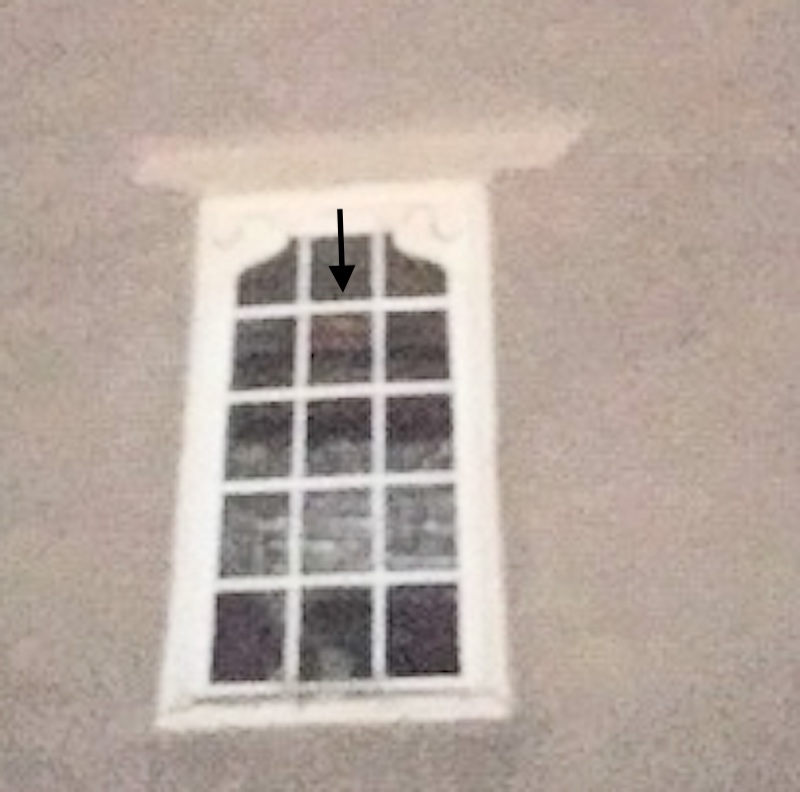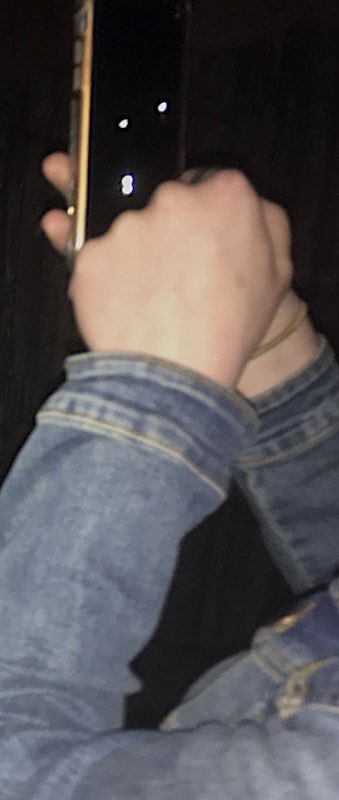 GHOST-CITY-TOUR.    GHOSTOMETER --- in action at this haunted tract ---- yes -- something was confirmed on this ghost gadget ----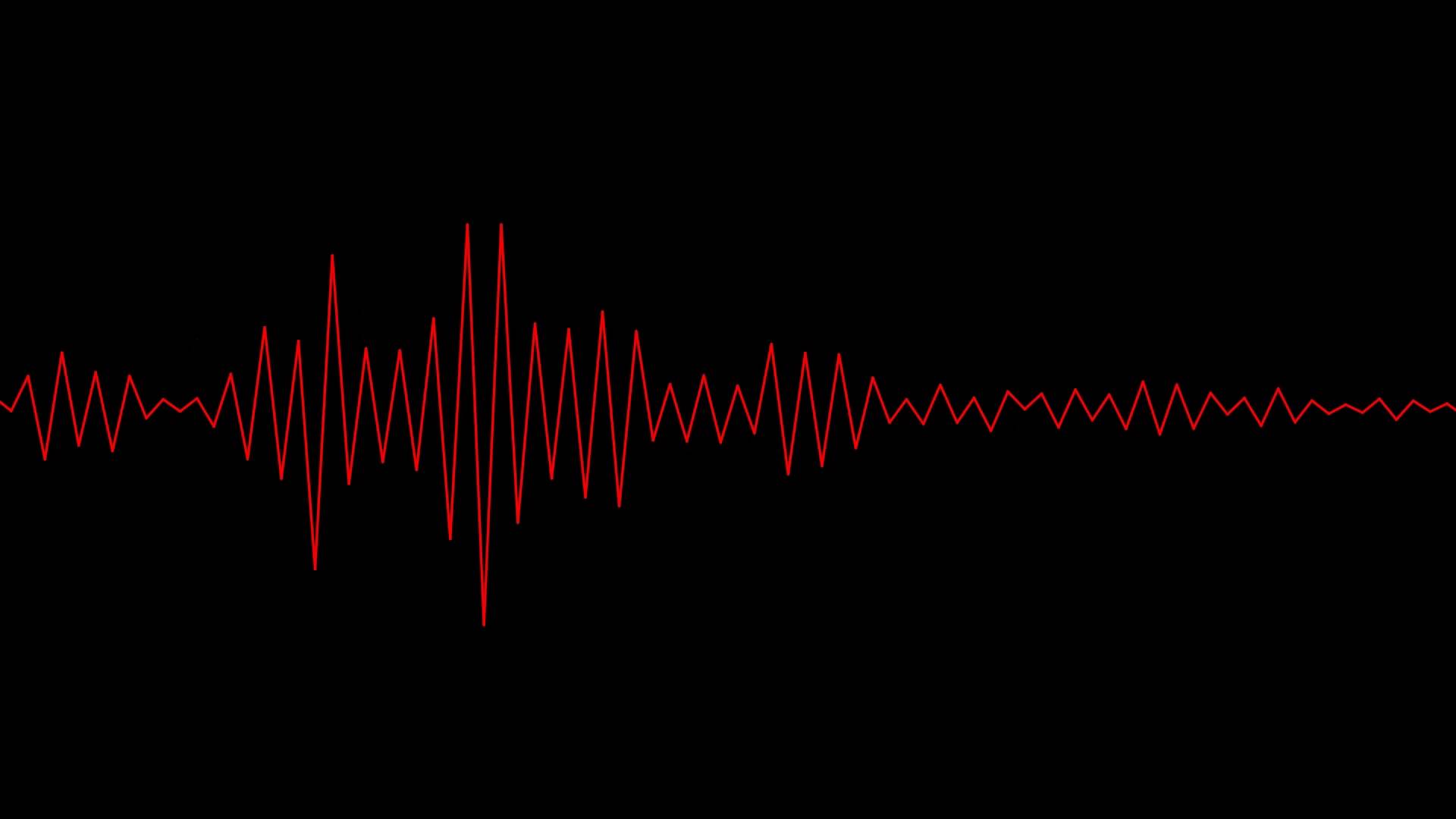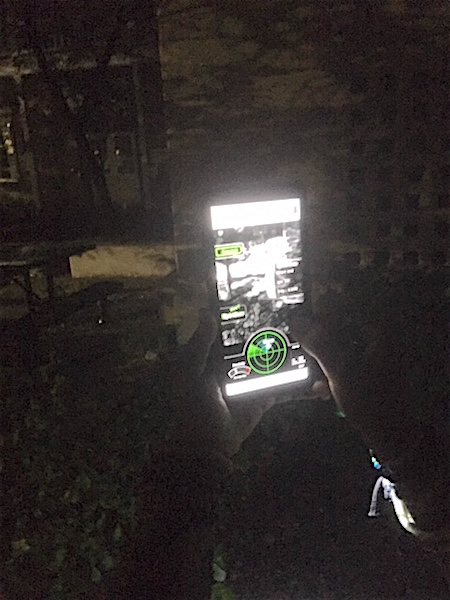 MORE -- BAFFLING THEMES  ON THIS WEBSITE ---
UFO PHENOMENA ---- DATA-- PHOTOS
AND MORE ROYAL CITY GHOST TOURS  AND INFO
SOMETIMES ON A GHOST TOUR A PERSON GETS CHILL OR HAS SHORTNESS OF BREATH.  ON SOME TREKS THE GROUP OR A PERSON DETECTS AN  EVIL VIBE OR THERE ENERGY IS DRAINED FROM THEM ---
OTHER TIMES , AND THIS HAPPENS A LOT. THERE IS NO CONTACT MADE ON THE TOUR -- BUT WHEN CONTACT HAPPENS, IT TENDS TO BE RATHER DRAMATIC.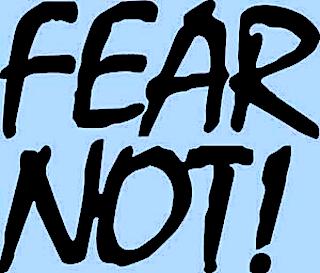 GHOST-CITY-TOUR  ------   BELOW: A series of photos, A DIFFERENT TOUR FROM THE ONE ABOVE == AND THIS TOUR BELOW WAS NOT MILD!   CONTACT WAS MADE!  OR SHOULD IT BE STATED, ON THIS TOUR  -- CONTACT, CONTACT, AND MORE CONTACT WAS MADE!  
The end result was that one person on tour got CHICKEN FLESH! --- This lady in the picture felt something by her or around her, this energy was ghostly or cold.   Take a look at the photos.  Not only did her arm break out into CHICKEN FLESH but also,  the marks on her arm were the result of something  not seen, applying a lot pressure to her arm, as it grabbed her.  Then the energy in a few seconds was gone.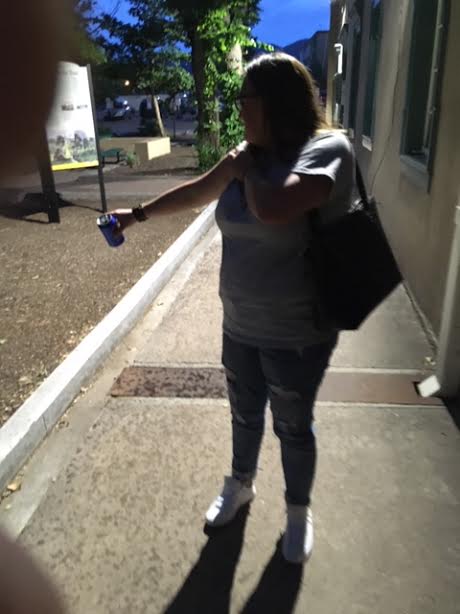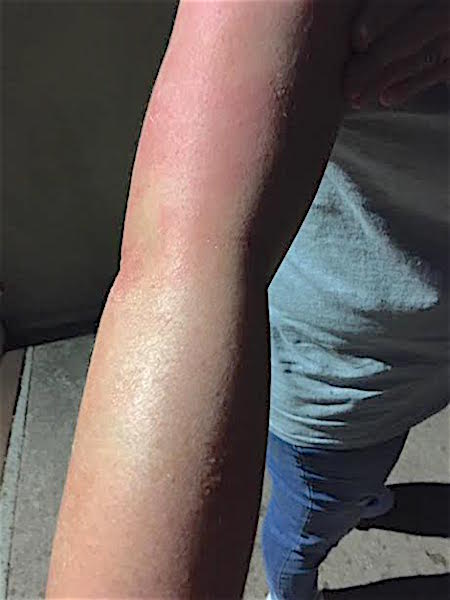 ABOVE -- those are not fake pictures, this happened on a tour. It is rare for these type of things to occur, but on AL PACHECO's ghost - metaphysical tours --- now and then, the impossible happens. Contact is  made.  Sometimes people get a chill or they feel a presence. Other times, they get chicken flesh and the energy  envelopes person then leaves or grabs a person and leaves a mark.  On the rarest of occasions, a person is pushed. And believe it or not in one Santa Fe haunted area --- sometimes people feel as if their tneck is being pressed down as if they are being choked.  When you tour with ALLAN PACHECO --- you do go into some areas where the forces -- at times --- make themselves known to  certain individuals.
GHOST-CITY-TOUR led by Allan Pacheco  =   a tour for the ages --  reserve a private paranormal safari = 505 986 5002
Below a family that took the safari ---  they braved the many lanes, stairs, locales, and hauntings!