UFOINVASION  --  UFO INVASION   --  The conspiracy bunch think FOO FIGHTERS are scout ships, as in a vanguard from parts unknown.  Take a look at the data & photos on this page; draw your own conclusion? 
UFOINVASION
UFO INVASION: SOME OF THESE (BELOW) UFO SIGHTING WERE SHOT ON 8 MM, 16MM AND MODERN VIDEO.  IF THE WEIRD BEARDS ARE RIGHT -- EARTH IS BEING SCOUTED OR TARGETED --- THE TECHNOLOGY THAT THESE  BEINGS HAVE IS IMPRESSIVE.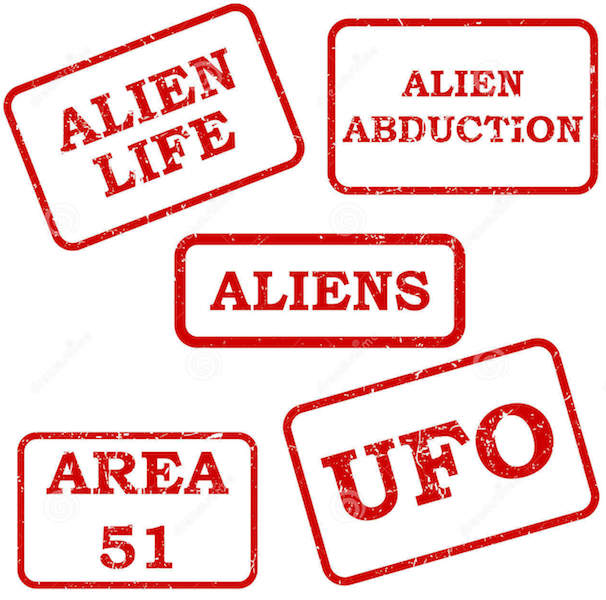 UFOINVASION
UFO INVASION EVIDENCE? Below: Video from CIRCA 2001 FRANCE, the film show a couple of fast moving white orbs that can not be explained. Small Foo fighters?  
Skeptics will say what was shot was an insect or bird moving in front of the lens. What is odd, is that the helicopter in the film was hovering and looking for something and then a white globular shoots off.
So what is it, a small version of larger spherical craft that has been seen in the past at other locations?  Yes, witnesses mainly in the USA have seen what appears to be large round craft, that have incredible speed and are able to make right angle turns that defy G-FORCE.
The video above was removed off YOUTUBE? WHY? Below is another  video from France -- note the far off UFOs
UFOINVASION
Compare the movement of the FRENCH FILM with the above video of the Macy Parade from circa 193O. Is what streaks across the screen version of a craft that was seen in France 80 years later,  as in a smaller version? Or is the object an insect flying across the lens in November? Or is this whatever -- a film defect?  Reader remember, there are few insects buzzing around NEW YORK CITY in NOVEMBER due to the cold weather.  Perhaps their are none, depending on how cold the day is? 
WHERE TO VIEW IT?
At the 46-48 second mark take a look. Is this a small UFO, like what was seen in France at the start of the 21st century or just a fast moving bird flying over the parade. If it is bird, it moves very fast in a upward trajectory.   Is it possible this is a small rocket caught on film? 
Was something there on the above two videos? Here is something similar caught on BBC TV in 2009, and the taking-heads admit that they do not know what it was?  The WEIRD BEARDS think --- in the near future UFO INVASION --- or infiltration by hybrids in certain social structures or circles.  Skeptics think what is seen is a top secret flying military prototype.
UFO INVASION?  AS IN A MOTHERSHIP OVER PHOENIX ARIZONA --- TRIANGULAR CRAFT -- BELOW 1997.
| | |
| --- | --- |
| RIGHT: MORE INFO ON THE PHOENIX LIGHTS 1997 -- WITNESSES TO THE SIGHTING | |
| | |
| --- | --- |
| RIGHT: I HAD MY DOUBTS ABOUT THIS VIDEO -- I THOUGHT MAYBE IT IS CAMERA APERTURE TRICKERY -- IS IT LEGIT?  SOME PEOPLE CLAIM THEY CAN SEE AT TIMES A CRAFT INSIDE THE 3 LIGHTS.   | |
| | |
| --- | --- |
| THIS DUCANSVILLE 1957 8MM SHOWS A UFO, SKEPTIC THINK IT IS A RUNAWAY WEATHER BALLOON.  | |
| | |
| --- | --- |
| RIGHT - MONTEBELLO CALIFORNIA 1957, THE UFOS ARE ONLY AT THE BEGINNING. THEY ARE THE SAME TYPE AS THE ONES IN TEXAS VIDEO. ARE THEY UFS OR TETHERED WEATHER BALLOONS? | |
UFO INVASION:  BELOW: A MENACING  LOOKING CRAFT.  THIS FOOTAGE OF THE FOO FIGHTER WAS SHOT IN TURKEY - 2008.....  THE CRAFT DOES LOOK LIKE SOMETHING OUT OF A SCI/FI FILM BY  (GEORGE PAL - BYRON GASKINS).  
UFOINVASION
John Lennon (BEATLES FAME & SOLO MUSICIAN) tels his story BELOW of seeing a UFO over New York city on a SUNDAY NIGHT SEpt 23, 1974. 
UFOINVASION
BELOW- this song by John Lennon has a phrase in it about UFO's offer NY, no doubt  this line came from Lennon's sighting in 1974.
BELOW: UFO CONVENTION CIRCA 1979, THE TV CREW MAKES A JOKE OF IT...  THIS IS IN THE ERA OF JOHN LENNON's SIGHTING IN NY.  YES, SOME ARE PEOPLE IN NEED OF MENTAL HELP AND THEIR  REPORTS ARE OUTLANDISH. HOWEVER SOME ACCOUNTS ARE LEGIT AND THE PEOPLE WHO SAW THE CRAFT WERE NOT CRAZED OR HALLUCINATING.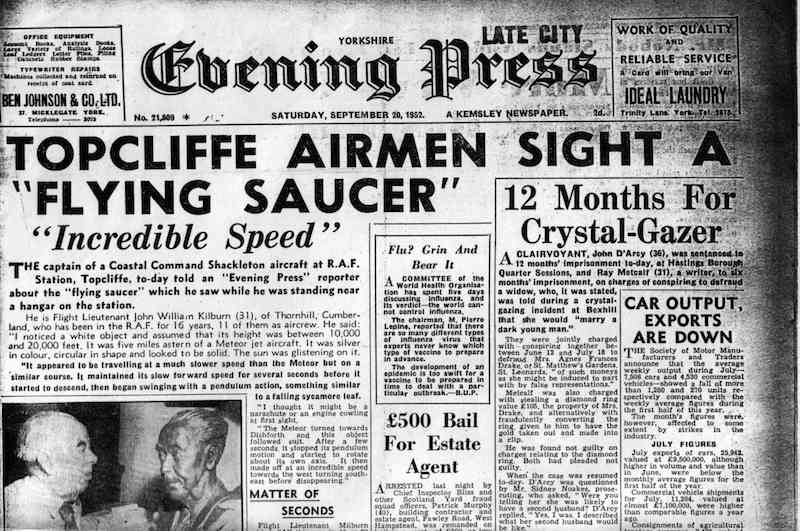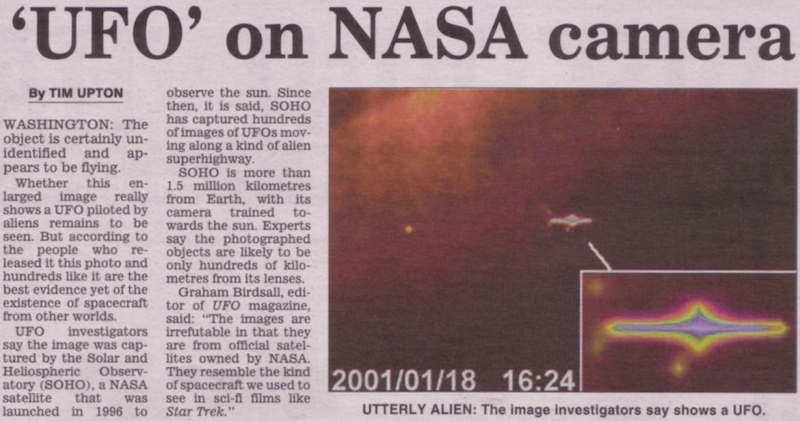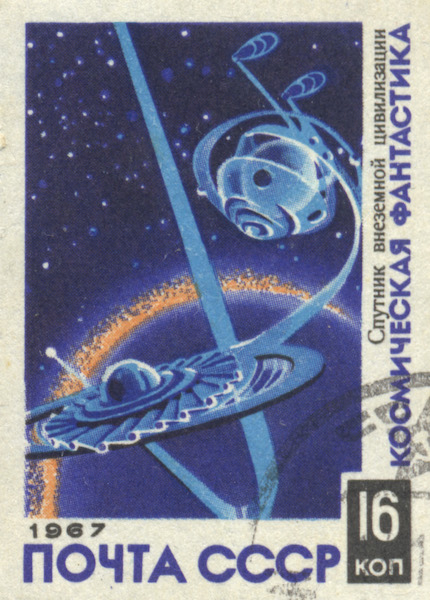 BELOW: USA -- 1952 --MILITARY PILOTS GIVEN GREEN LIGHT TO ENGAGE & SHOOT DOWN UFOS!  (FORCE THEM TO LAND-- IS LINGO FOR "SHOOT EM DOWN)!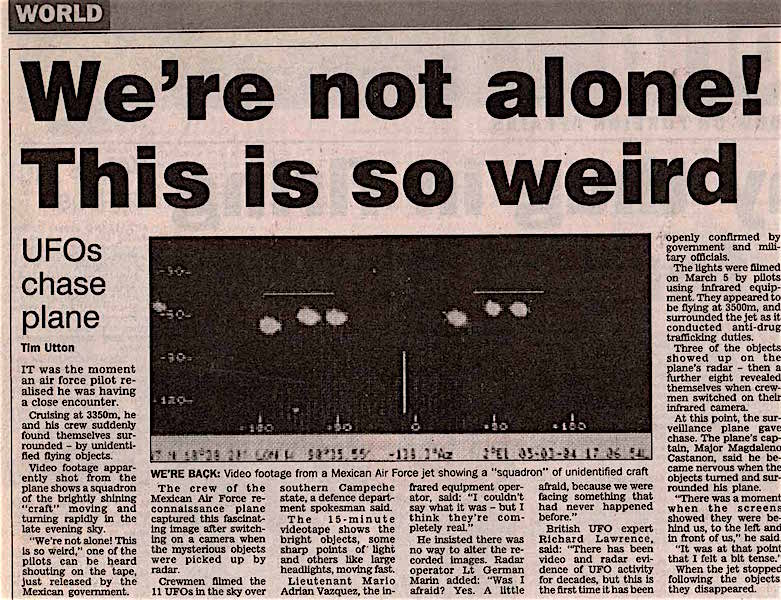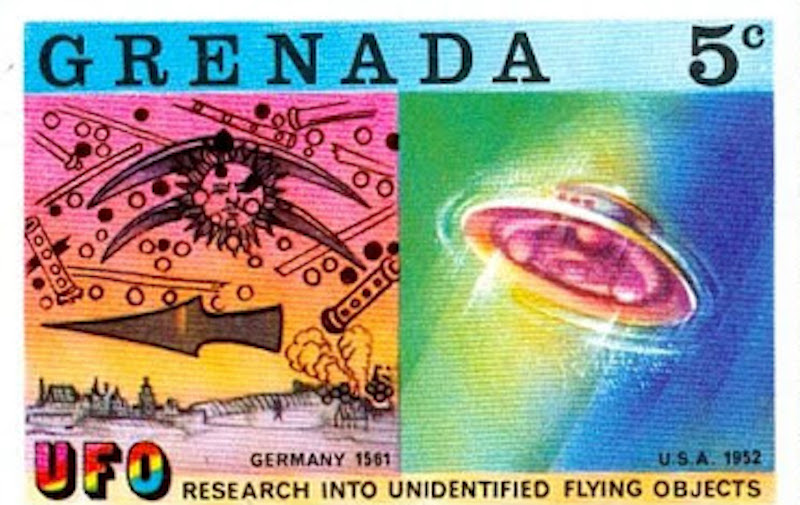 BELOW: Astronaut Gordon Cooper talks about his UFO encounters. I wish more astronauts would have Cooper's courage and tell it like it is. Earth is being visited by beings or energies from parts unknown.
UFOs or Foo Fighters have been witnessed and caught on film, they do exist. What are these aliens after? Why do they visit Earth? Are some friendly, are some hostile? Judging by some encounters that have ended up with missing people, maybe these beings are not warm and fuzzy + friendly? Below== MAYBE THIS IS A CLUE --- BE IT HUMOR OR REALITY --- THEY ARE HERE---  YOUR NEXT!
ABOVE --- Interesting three words, isn't it?