ALIEN-DIMENSIONAL-BEINGS  /Are they governing or directing the ILLUMINATI --  Scroll down for DATA. 
ALIEN-DIMENSIONAL-BEINGS.   = Energy or life forms not from another planet but from another level of existence -- another dimension = ALIEN-DIMENSIONAL-BEINGS as in Demonic energy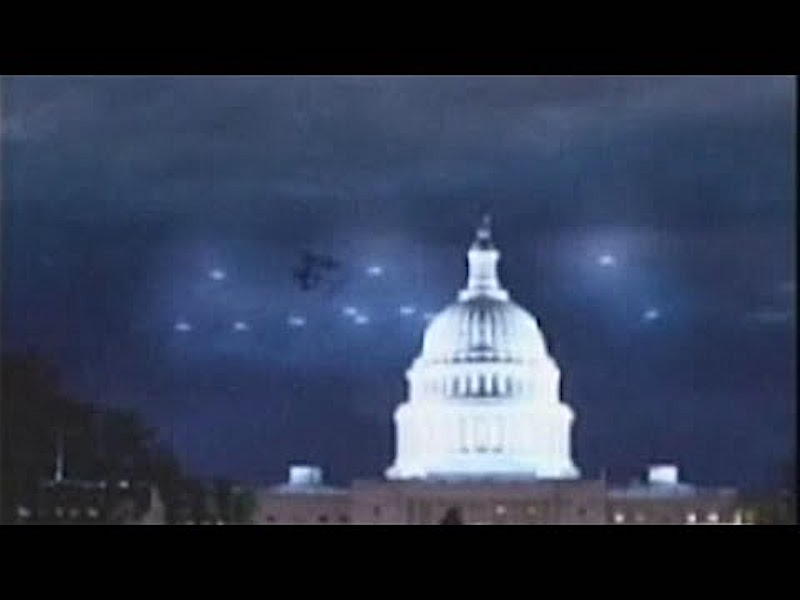 ALIEN-DIMENSIONAL-BEINGS

The below PHOTO was said to be a hoax by BLUEBOOK.  The AIR FORCE fact finding team was code named BLUEBOOK. This group was later found out to be under orders to refute or discredit UFO-PHENOMENA -- photos or witnesses.  

The photo below is from April 23, 1950, it was said to be a hubcap thrown in the air.  Maybe, it is just that, a hubcap; or maybe it is an authentic snapshot of a space vehicle.  There is no info on how BLUEBOOK found this to be a fake --- as in how did the debunkers come up with their info?  Unfortuanley BLUEBOOK is like today's mainstream media--- they  bark on command -- and follow their corporate  honchos dogma.  That is why mainstream media is so ANTI AMREICAN and pro globalism. BLUEBOOK is like that -- in a different era -- anything having to do iwth a UFO sighting is immediately credited as the planet VENUS -- SWAMP GAS or HOAX.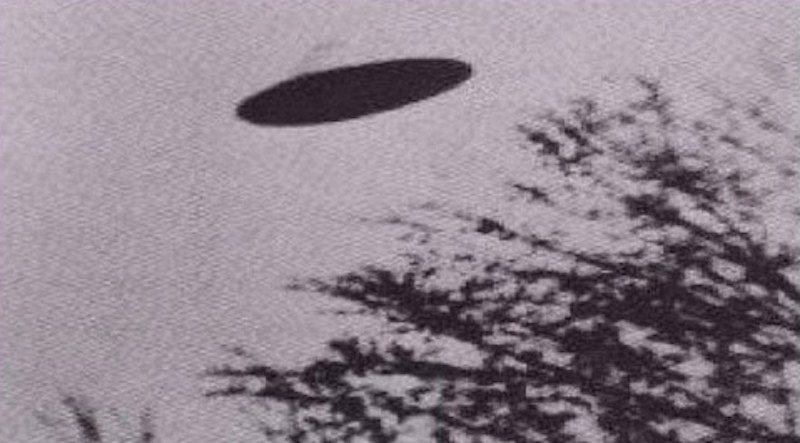 ALIEN-DIMENSIONAL-BEINGS

Below: UFO over Texas 2018
BELOW: The UFO Photo is disputed as in where it was taken and what year, a similar UFO was spotted over Santa Fe, New Mexico in the early 2000s.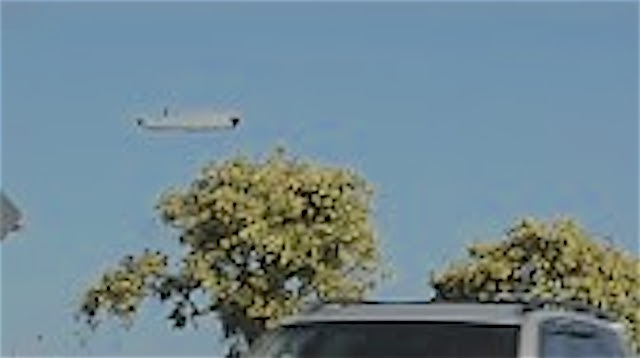 Santa Fe NM is known for its liberal moneyed transplants -- who for the most part, tend to be fanatical liberal Democrats.  These people march in lock step with the idea of the GREAT RESET.  Is it possible that the GREAT RESET --- is a nefarious way to wreck the USA' economy and enslave the USA's population by way of mandates?  Some people think so ---  so --- is it possible that the higher ups who run this country -- this world --- get their orders from DIMESNIONAL FORCES --- ALIEN-DIMENSIONAL-BEINGS.     AT present -- 2023 --- the USA is crumbling economically by way of BIDEN's economic globalism policy --- the borders are wide open --- yet Biden is threatening to go to war  with CHINA and RUSSIA -- if they infringe on other countries borders --- YET  -- BIDEN and his administration does nothing to keep USA's borders secure.....  PURE NONSENSE -- claim the debunkers ---- UFOs --- DIMENSIONAL BEINGS -- have no hand in how things are run in Washington DC. It is attested by way of lobbyists and profiteers Washington's foreign policy is forged -- it has been this way since the early 1900s.  Plain and simple according to a number of citizens, WASHINGTON  leaders --- are shills for the CORPERATIONS --- they do the bidding for big businesses that runs USA and CHINA /// ----- The heads of these corporations support the Great Reset, not due to orders given by DIMENSIONAL ENERGIES -- but because The GREAT RESET will bring more profit to the huge corporations that run the USA.  --------- THE GREAT RESET --------  Think about that term, it is bandied about by the mouthpieces that represent AMERICAN and EUROPEAN conglomerates.. --- The GREAT RESET sounds like MAO's Great Leap Forward --- and that led to millions of deaths in the 1960s ------------ So -- are the UFOS that are seen --- piloted by beings with evil intentions?  OR just some of them? What or who are these visitors? UFOS, are they physical craft from Planet X, or craft from DIMENSION X? You be the judge, according to the people in charge -- Washington LEADERSHIP --- there aint no such thing.
BELOW: KAIZUKA JAPAN 1958 UFO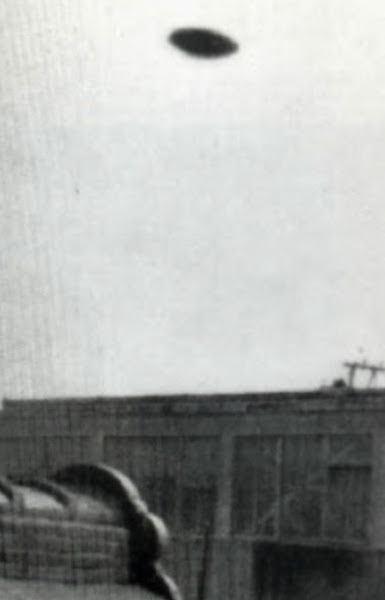 UFOS not for you -- try this page -- PARANORMAL TOURS SANTA FE -- all safaris are led by ALLAN PACHECO --- 505-986-5002 --- people from all over the USA have taken and enjoyed his after dark paranormal/ghost tours.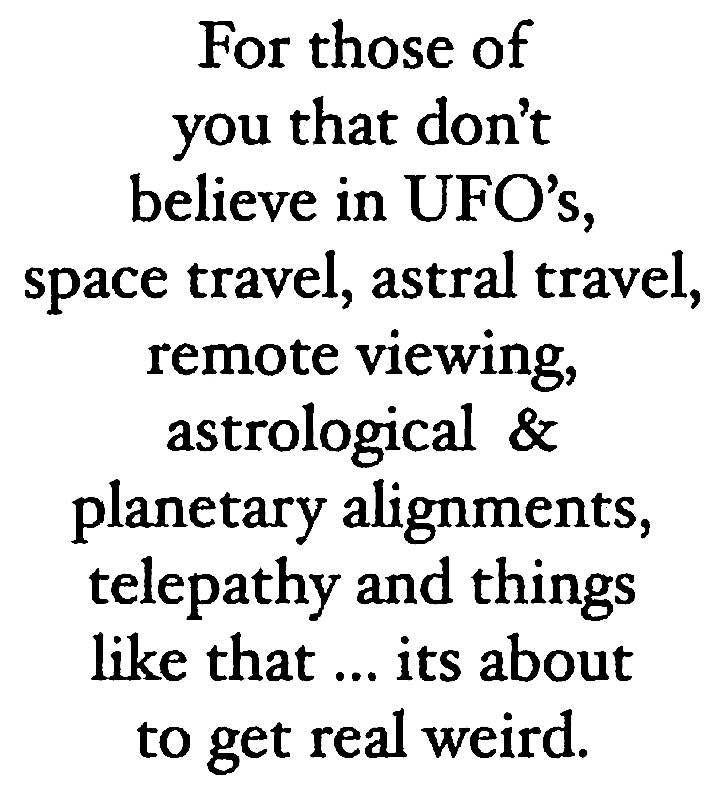 Only until the past few years, sightings of UFOS were ridiculed by the authorities or the media. Now the government and media are giving hints that there is something out there, and it is to from these parts.  Why the change in policy? Is BIG BROTHER and the main stream media --  /THE PRESSTITUTES / preparing the public, that aliens are real.  Next question why now? Is the planet's population being groomed to be subservient to visitors from way out there?  BIG BROTHER has seen to it by way of  schooling, music, television, that the American populace is a dumb downed, bunch, that will let anything slide, when it comes to corruption in city, state and national government. If the populace due to its dumbing down, will accept an open border, the destruction of the economy,;then will it accept the dictates of a species that rules the world through its puppet leaders?   
BELOW: UFO (FOO FIGHTER) over TULSA OKLAHOMA 1965
EXCHANGE LINKS with this website -- contact ALLAN santafewriter@me.com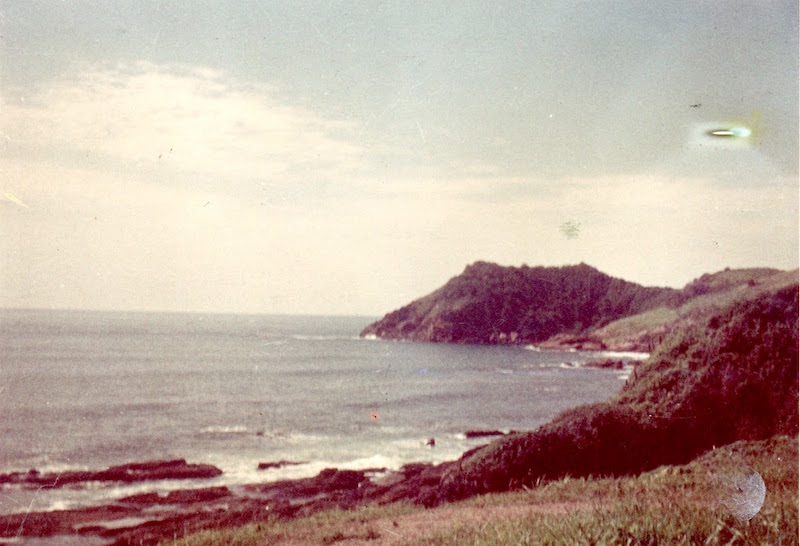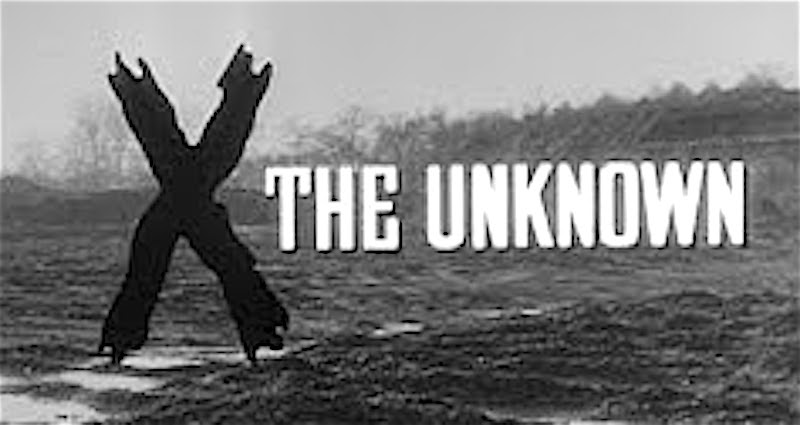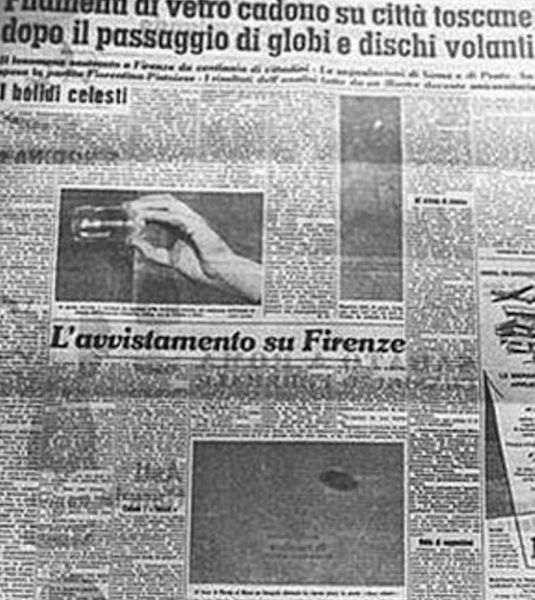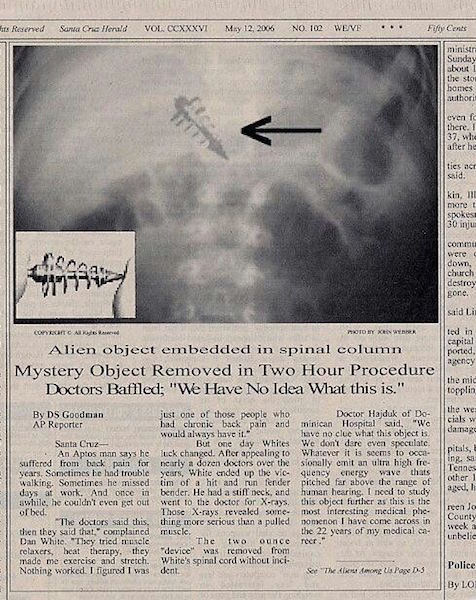 | | |
| --- | --- |
| | santafewriter@me.com |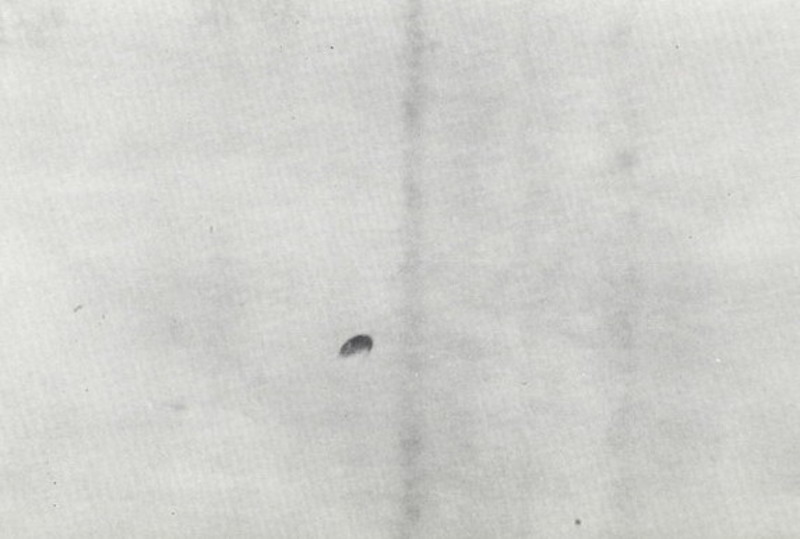 Just what did MAJESTIC 12 know? are the visitors = ALIEN-DIMENSIONAL-BEINGS or  creatures from another planet? Perhaps they are both, as Indifferent species are visiting Earth.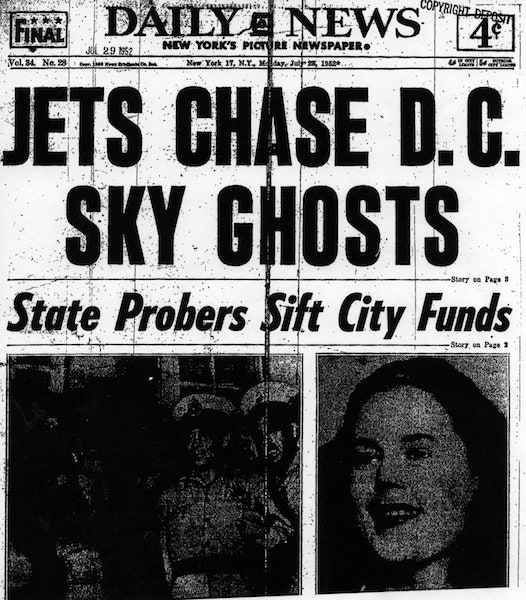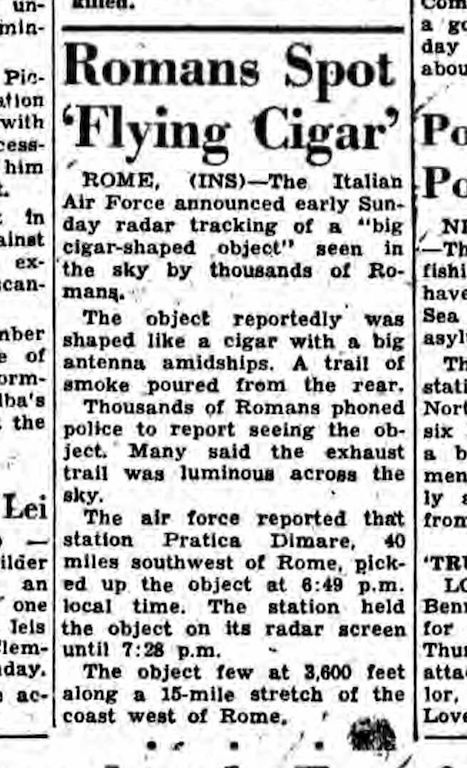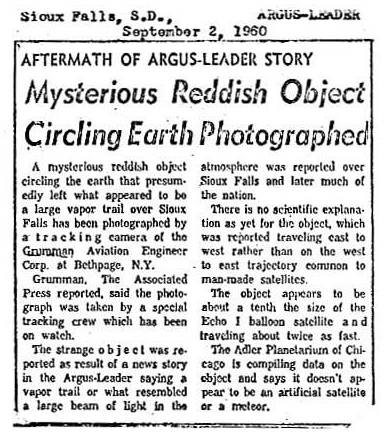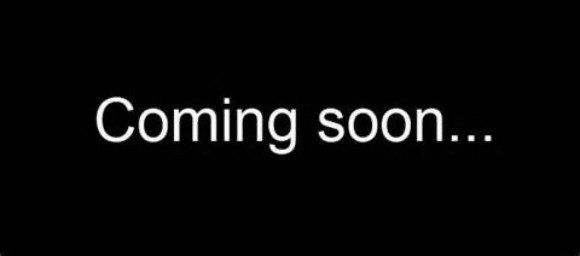 PARANORMAL PODCAST -- WITH ALLAN PACHECO