SANTA-FE-GHOST-CONTACT    On some of Allan Pacheco's paranormal tours --- thaaangs are seen -- energies are recorded on  ghostometers --- forces are photographed  and -- and  AND sometimes people are scratched -- pushed -- or get chicken flesh. 505-986-5002_________ Review below.
SANTA-FE-GHOST-CONTACT
JUNE 26, 2021
A spooky experience A SPOOKY EXPERIENCE!
_______________________________________________________________________
OMG! You will learn a LOT about the HISTORY and ghosts of this area.  
Allan Pacheco is an encyclopedia of knowledge, passionate,and super friendly.  
It was a great tour and some of our pictures showed some interesting potential paranormal activity!  We were safe but some of us were spooked!  Thank you!
C. DEL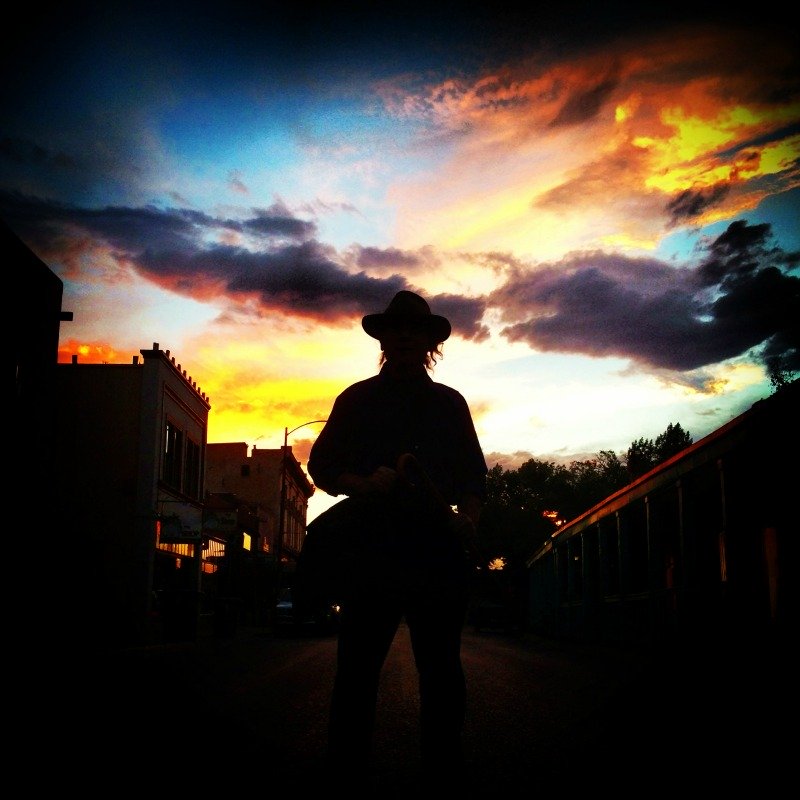 SANTA-FE-GHOST-CONTACT  --- When it does happen --- and it is a rare thing --  but when it does happen -- it tends to occur on evening ghost tours.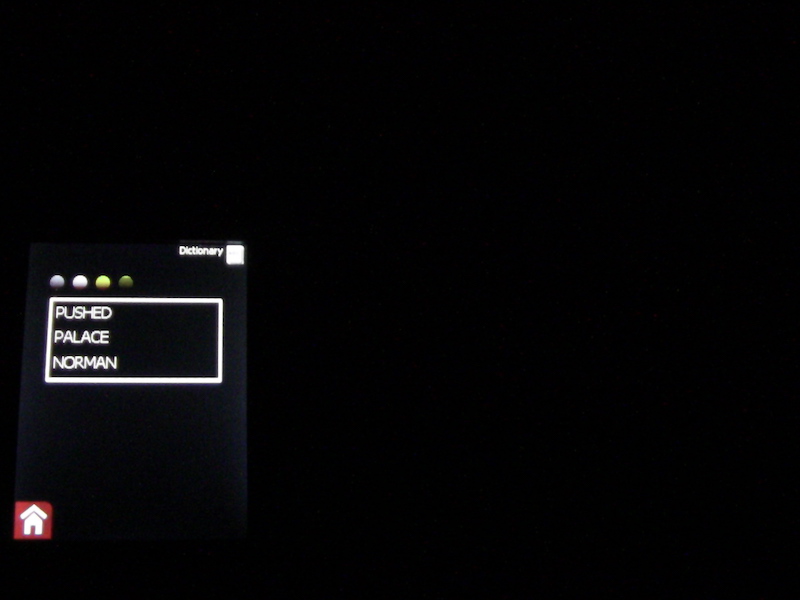 Two different incidents --  SANTA-FE-GHOST-CONTACT -- Above --  on a  NIGHT TOUR -- the GHOSTMETER registered a few things -- action did happen --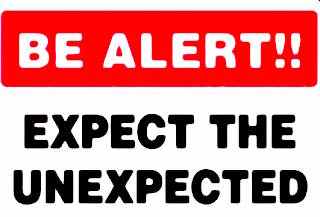 SANTA-FE-GHOST-CONTACT --- on a 2021 late night tour ----something (PARANORMAL ENERGY) went after Louis -- and scratched/burned him behind his ear and neck.  Sometimes on a safari ---  a ghost or ghosts (FORCE) -- attacks a person. Louis, let out a yell, the flashlights were aimed at him as Louis shook his head -- and ---- the man had been zapped --- In certain areas  (ON SAFARI)-- the energies --- when they do attack--- tend to burn a person besides leaving a scratch mark.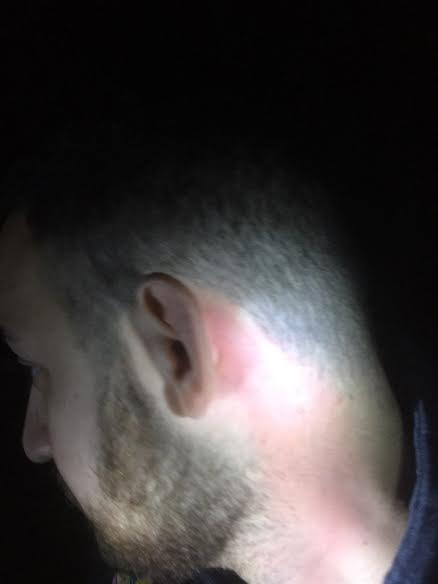 In the past ---(DECADES)  the area where LOUIS got attacked --- occurrences have happened --- people have felt  an energy and sometimes a push . 

BELOW-LEFT --- night tour at the old SENA MANSION, a haunted historic landmark. This staircase area resembles the bELOW RIGHT -- NOSFERATU 1922 stairwell. 
| | |
| --- | --- |
| | This mansion is haunted and photos have been taken on tour of ghostly images and orbs. Below: Bring ghost gadgets! |
BELOW: ANOTHER TOUR --- years later ---  after  contact is made --- in the same area where the above photos were taken ---- after we leave that locale   --- -- at a table ---- we study some photos from an IPHONE and see if anything  shows up ---  yes --  - -- bands of energy were recorded.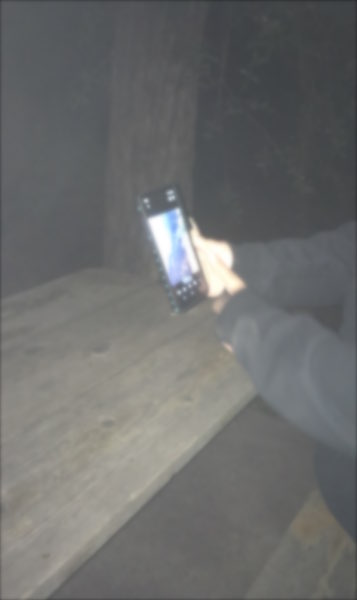 505-986-5002 or
               505-231-1336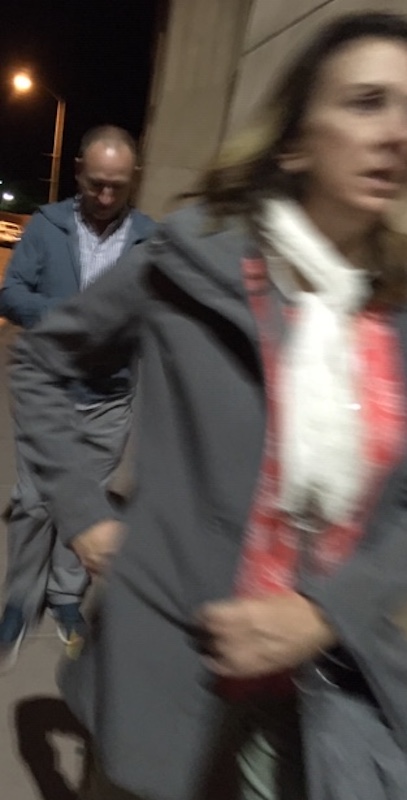 Sometimes there is contact or oddities are registered --- got a ghost box -- ghost ap -- BRING IT!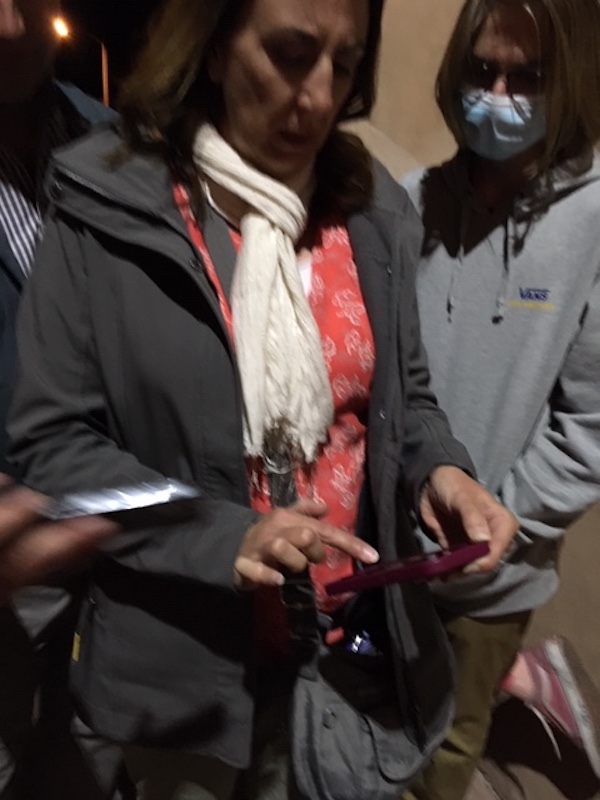 When you ghost safari with ALLAN --     never can tell ---  505-986-5002 sometimes you see where the occultists or conjurers were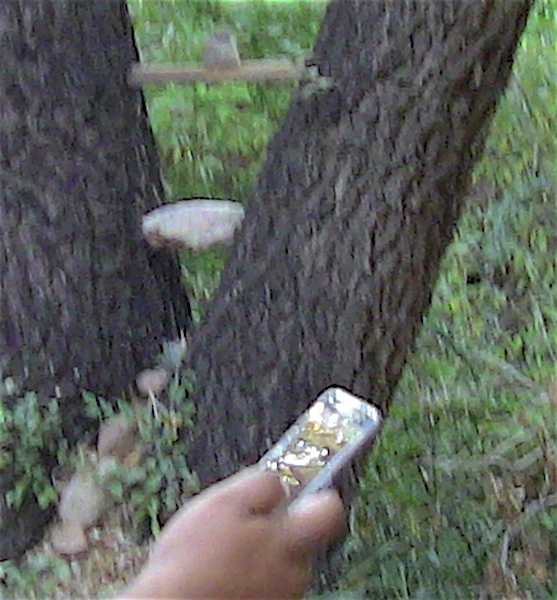 DAYTIME         ---        SANTA-FE-GHOST-CONTACT --- The area (BELOW)--- this lady on tour -- (AMY)  sensed something at or near a tree-- this locale in years past -- (ABOVE)  is where occultists put  -- charms- figures -- rocks etc... on different trees.  Also, to the left of AMY; in 1976 a man was murdered (ROMERO) stabbed to death during the FIESTAS .   This location at times -- pulses out negative power and does attract occultists, as in things left in the glade.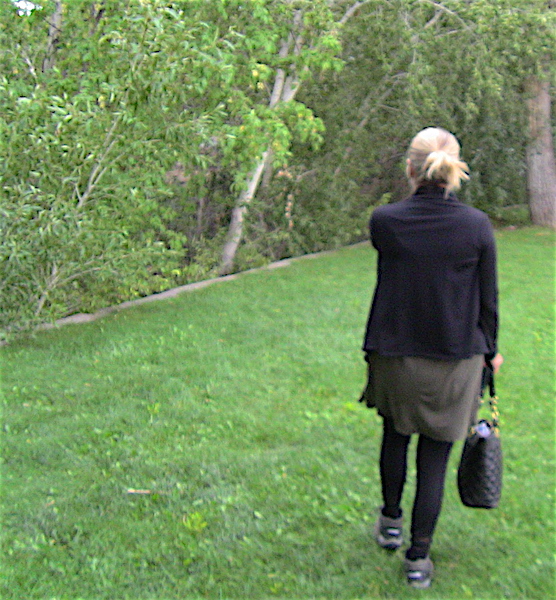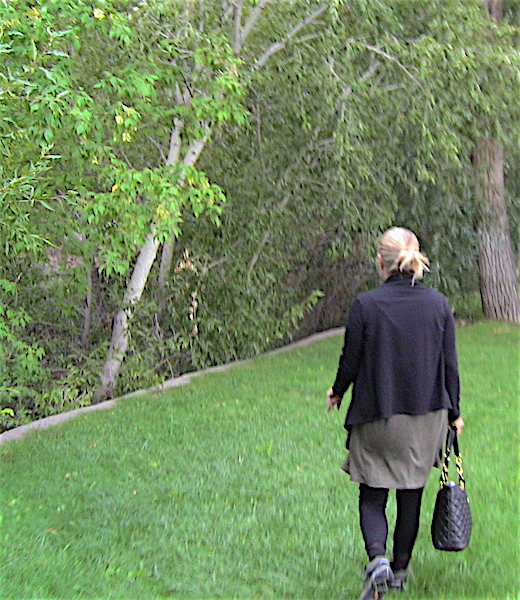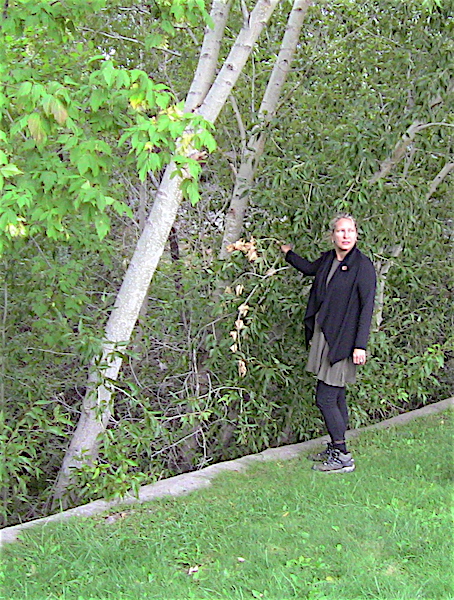 BELOW:  SANTA-FE-GHOST-CONTACT    Different tour -- different years --- this lady --- like others senses something in this haunted area.  At night the energy can be a 0 or it can be off the chart!  505-986-5002 book a tour with Allan Pacheco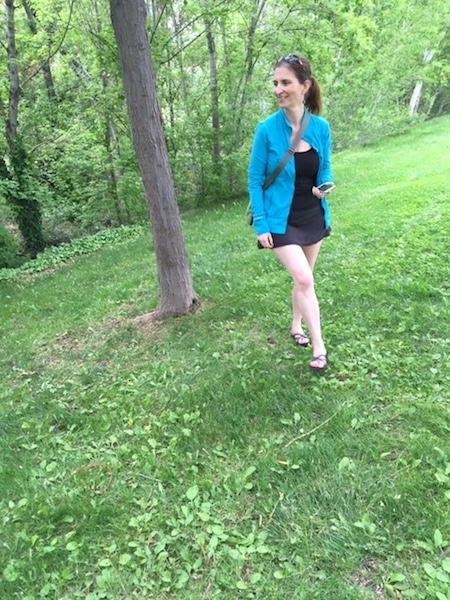 SANTA-FE-GHOST-CONTACT  ---SAFARI WITH AL PACHECO  -- Sometimes  on tours, energies are  encountered  505-986-5002 or 505-231-1336 BELOW == TRICK OF LIGHT OR IS THAT A FEMALE FACE MORPHING OR TWO FACES?  TAK A LONG LOOK. THIS WAS TAKIN ON TOUR  NEAR WHERE OLD ST. VICTIMS HOSPITAL, WAS ONCE LOCATED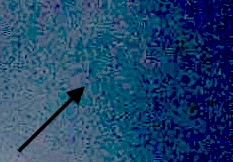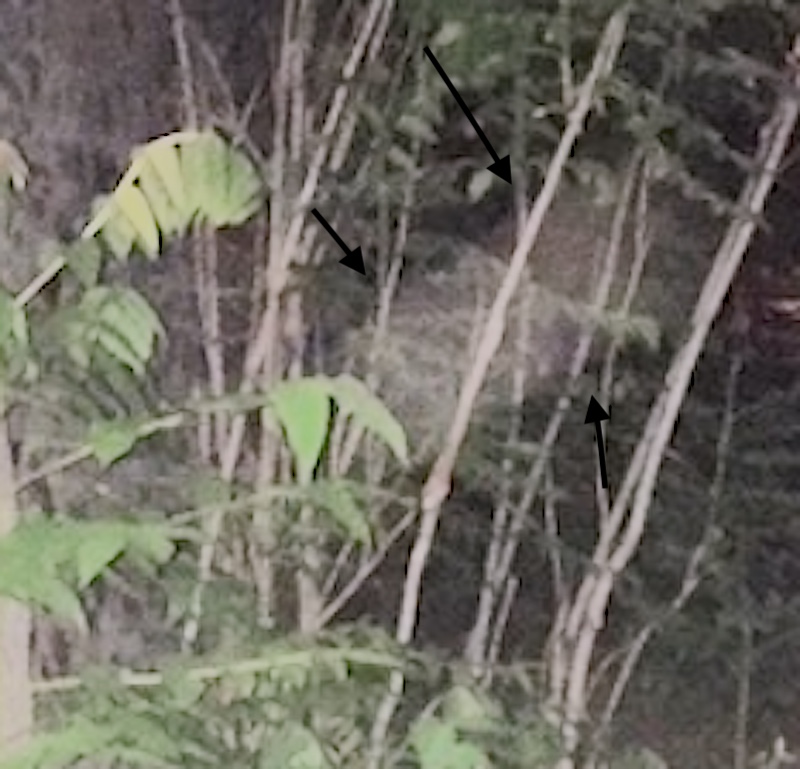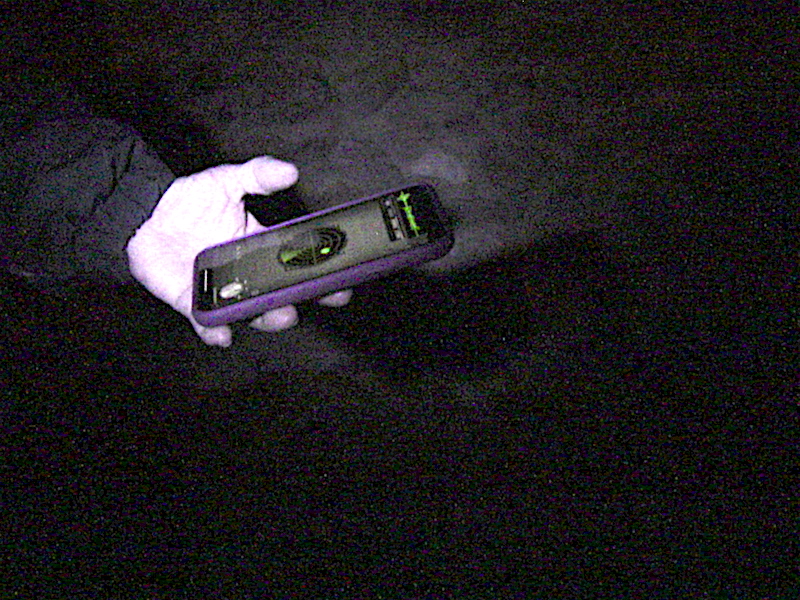 Because this is a SANTA-FE-GHOST-CONTACT  page, take a look at the two photos below. These photo were taken at the GRAND CANYON --- is this a fake, photo or was something there. I think it is a posed, gotcha, snapshot. In the past as in on tours, it is so rare to get a ghostly face with such great clarity as seen in the blowup of this photo below.  Yes, there are a few photos out there, where the ghostly face has been seen clearly, but this blowup photo --- looks like a fellow with makeup.  What do you think?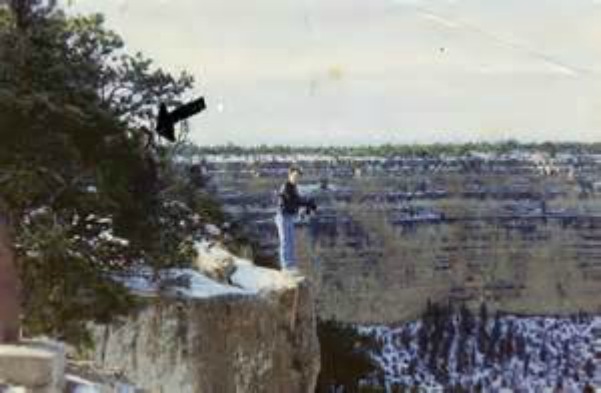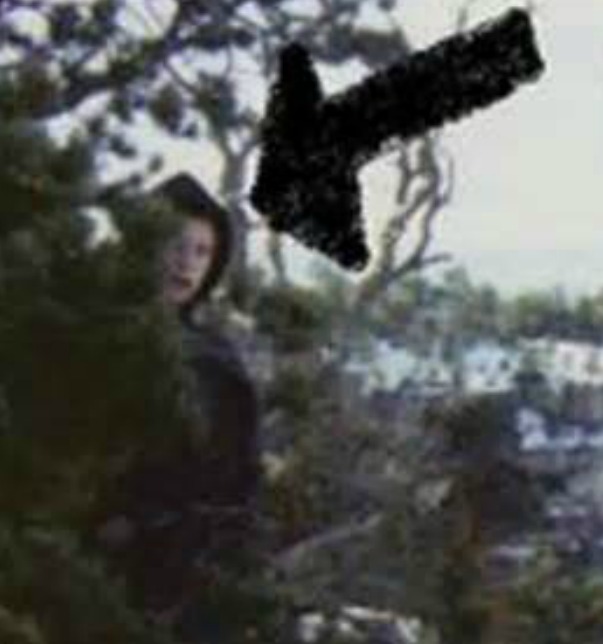 Now take a look at the photo below, keeping in mind the above two photos. The below  snapshot was taken on a AL PACHECO SAFARI. 
| | |
| --- | --- |
| | Left -- odd shadows -- tricks of light -- or ghostly images put onto an object or fronting a solid object. There and gone -  it has to be a trick of light, right? However ---  we were on tour in an area where through the centuries all kinds of activity has been seen and  in modern times- that force has been registered on ghost boxes.  THIS  area is where  people at times have been creeped out and have seen things -- again the question is, what did the camera capture -- trick of light  or energies as in  ghostly forces? |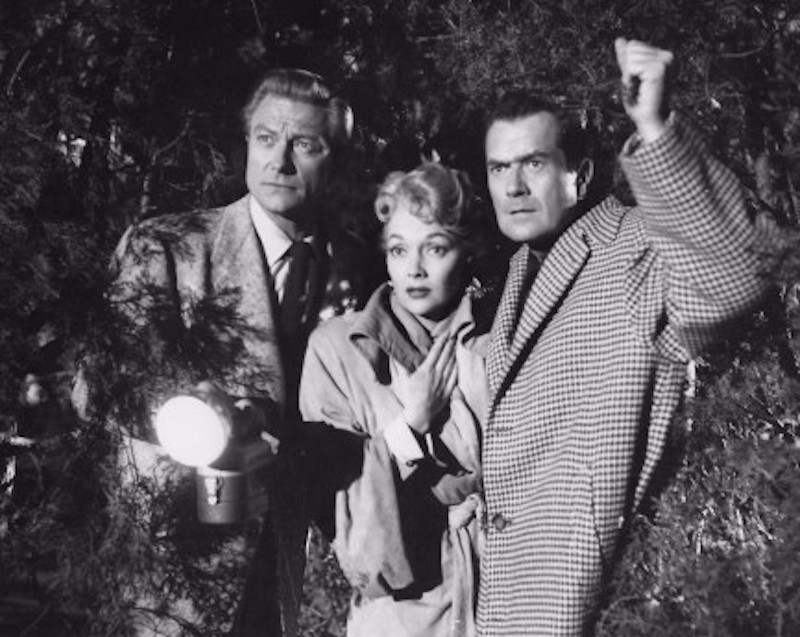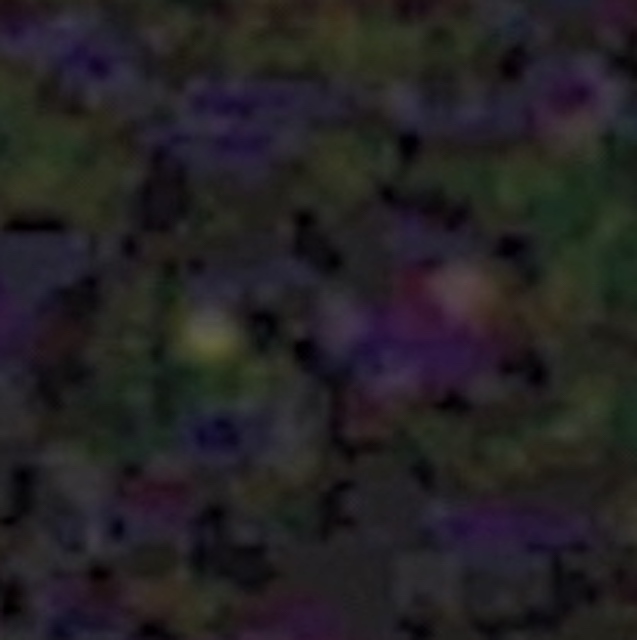 Above --- taken on a ghost tour --- the image was blown up to make its features stand out, it was in front of the camera and one has to ask -- trick of light or ghostly face?  The area where the photo was taken is known for its metaphysical activity. Below -- - on a winer ghost tour --  large or small safari -- SANTA FE AWAITS --- 505 986 5002 AL PACHECO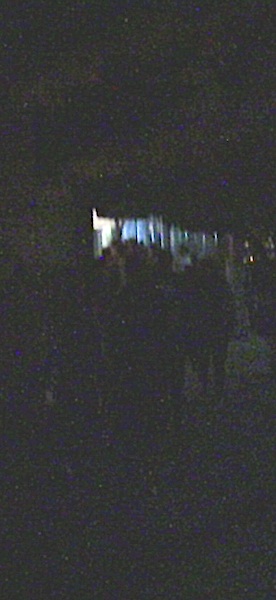 SANTA-FE-GHOST-CONTACT     take a look at the top and bottom photos. These two are with AL PACHECO at the end of a ghost tour, in the plaza during the holidays. Look to the far left below area, behind the left shot hunter where his hand is near his side. What is that, it looks like an odd face.  Probably a trick flight, right? Look at the blowup below. the what is it, looks rather  sinister.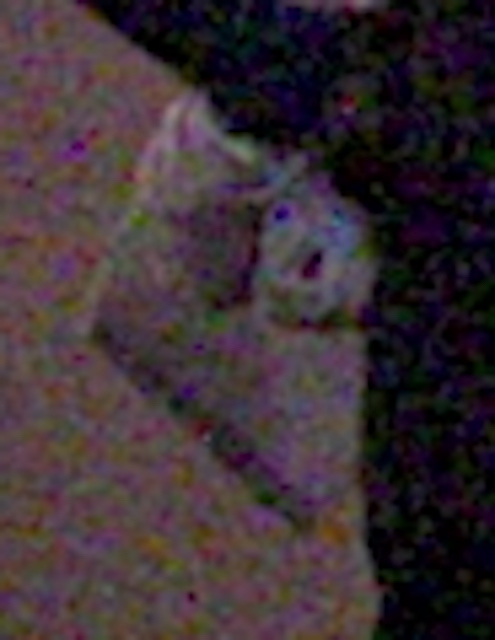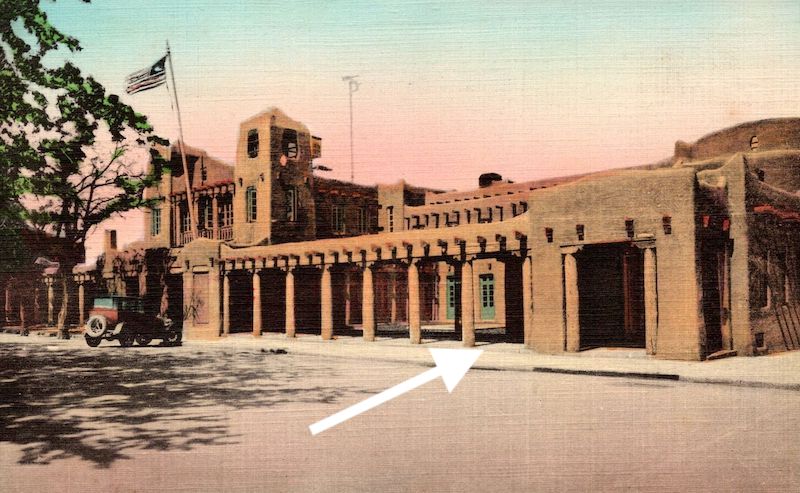 505-986-5002  / TOUR WITH AL PACHECO