DYATLOV-PICTURES
BEFORE-AFTER-MASSACRE
PART II --- WARNING --- THE PHOTOS ARE EQUAL TO WHAT ONE WOULD FIND IN A WORLD WAR II HISTORY BOOK CONCERNING A BATTLEFIELD...  SOME OF THE SNAPSHOTS DETAIL WHAT WAS FOUND AT THE DYATLOV CAMP. WHAT CAUSED THE CARNAGE?
---
DYATLOV-PICTURES
PART II   ----- SECOND WARNING -- THE PHOTOS ARE EQUAL TO WHAT ONE WOULD FIND IN A  HISTORY BOOK CONCERNING WORLD WAR II -- AS IN BATTLEFIELD PHOTOS --- THE PHOTOS DETAIL WHAT WAS FOUND BY THE RESCUE PARTY. WHAT CAUSED THE CARNAGE? 
-------------------- THE PHOTOS BELOW OF THE DYATLOV DISASTER  -- DO NOT FLATTER DEATH!!  --------------------------- ---------- ------------------- --------------------- ------------- THESE ARE PICTURES THAT WERE TAKEN BY THE SEARCH PARTY --- ----- ---------- ----------- ---------- ------- ------ -------- - THE DEATHS OF THESE INDIVIDUALS WAS PAINFUL AND CRUEL. THE BELOW PHOTOS  ARE B/W --- ----  THEY SHOW THE CORPSES AND WHERE THEY WERE FOUND.... .... ... ... AGAIN ...  IN THE BELOW PHOTOS ---DEATH IS NOT GLORIFIED...  ..... .... THESE ARE ACTUAL PHOTOS -- THEY ARE  = TRAGIC -- SAD --- NO, THEY ARE NOT GORY FAKE ZOMBIE PHOTOS BUT PHOTOS OF THE HIKING GROUP THAT WAS WIPED OUT...... ..... THERE IS MORE GORE AND BRUTALITY ON TV OR ON THE INTERNET THEN THESE PICTURES --- BUT THESE ARE REAL ---  A PG WARNING --- AS THEY DO AT THE MOVIE THEATRE... 
AT DYATLOV PASS 9 PEOPLE DIED TERRIBLE DEATHS--- THE FOLLOWIG PICTURES SHOW THE AGONY THAT THE GROUP WENT THROUGH BEFORE LIFE LEFT THEM.   MAYBE THERE IS A CLUE IN THESE PICTURES, IF SO CONTACT ALLAN …    santafewriter@me.com      R.I.P. DYATLOV GROUP
DYATLOV-PICTURES
Before the massacre, these people were happy, young, enjoying the wilderness and then SMASH --- life was taken from them ---- here are some photos of these people before their terrible deaths.  And it is still debated what killed them or what led to their annihilation.
| | |
| --- | --- |
| | Just a random shot or did she see something sinister or odd that was related to the group's doom? |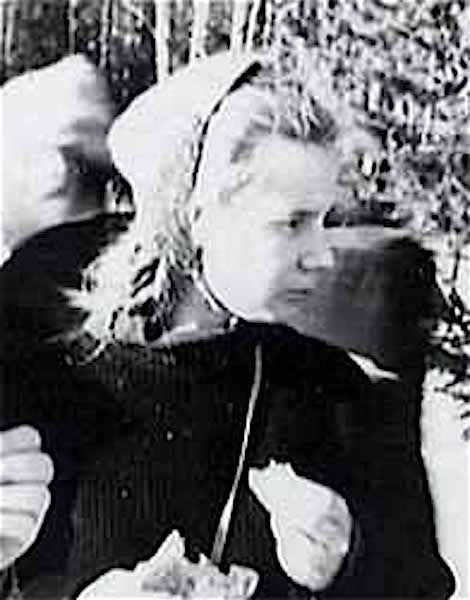 DYATLOV-PICTURES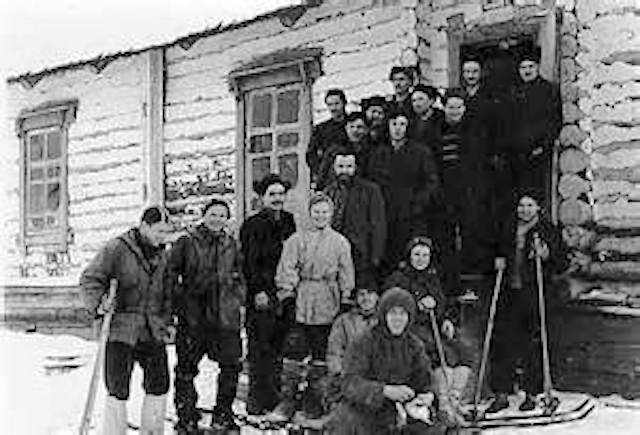 | | |
| --- | --- |
| | Reader, remember this group was made up of hardy experienced mountaineers, they were adventurers who did not panic or give up.  That is what makes their death so enigmatic??? |
DYATLOV-PICTURES
DYATLOV-PICTURES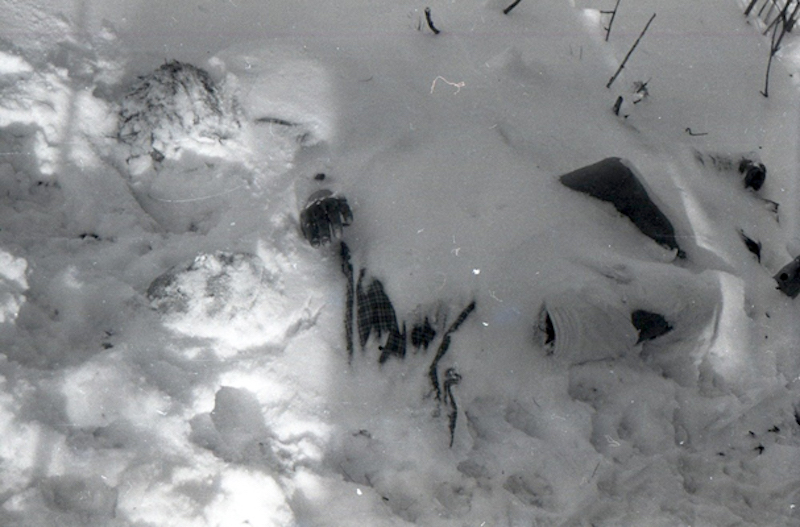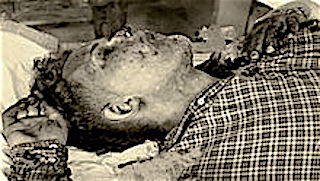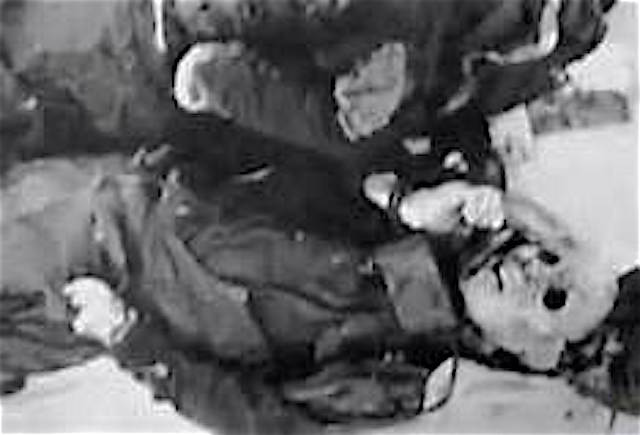 As this photo proves the group was armed, I am sure they had more than one firearm, so the idea that a pack of wolves or bear attacked and spread out the group is lunacy. There would have been evidence of this and the group would have fought back with firearms, knives, etc..
If it was not a fact that this group lost their lives in a still unsolved catastrophe, this tragedy would be dismissed as something out of a old SCI/FI novella like "WHO GOES THERE" a.k.a. "THE THING".  In that story, a group of men are attacked by a shape shifter from another planet.  Why the group tore out of their tent and fled into the night --- is like a sci/fi scenario, of trying to get away from something that was outside or inside the tent.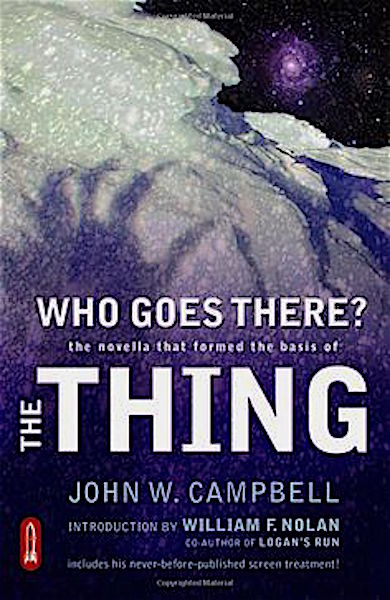 BELOW PICTURE: What is odd, is why on their last night alive did the group not camp like they did in the past amongst the trees, instead they camped out on a sloped barren hill. In the open on that hill, there were no trees for wind barrier but they could see  everything around them? Was the group in defense posture, maybe, but it does seem by the evidence and lack of clothing on them, as in how they left their sanctuary, they were taken by surprise. Or THEY WERE  so throughly overwhelmed by heat, sound or ? that the group ran from their tent into the night, and at that time, it was the best option?  Because to stay at or in the tent meant immediate death///
I think the Dyatlov group, their pals + family would like to remember as in the photos above-below.  Full of life on an adventure, having fun.
BELOW: A good docu that states  --- the DYATLOV mountaineers were destroyed by aliens or their craft.
BELOW: Forget about the movie mentioned in this news report, it is junk, but some of the info in this video does butteress the idea that it was not an avalanche that killed the 9 campers.