PHANTOM-ZONE-SANTA-FE    GHOST-TOUR   PRIVATE PARANORMAL SAFARI - ALLAN PACHECO  505-231-1336/ 505-986-5002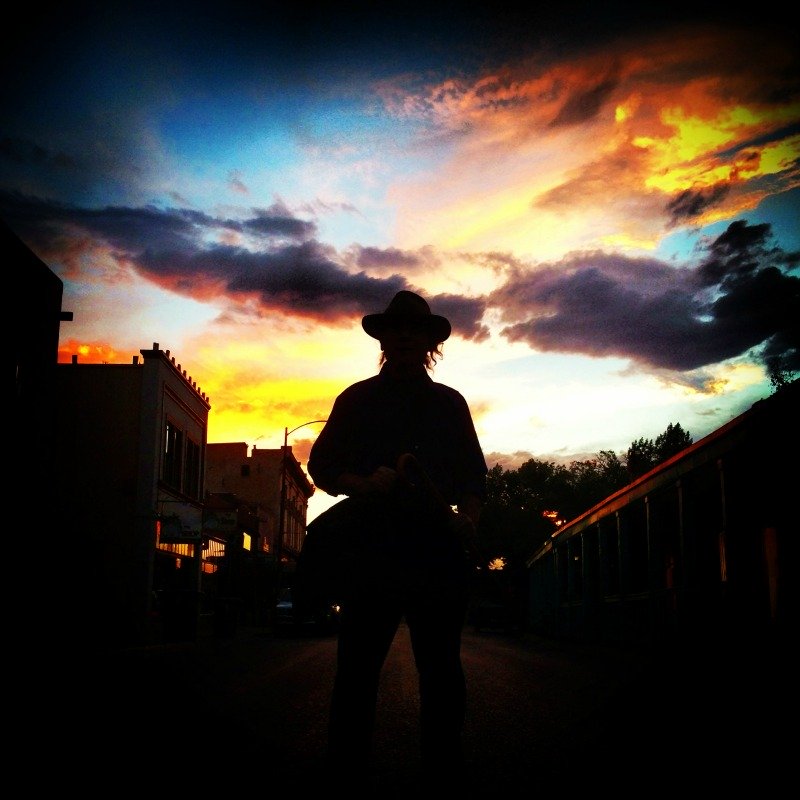 PHANTOM-ZONE-SANTA-FE

 --- YOUR GHOST WALK TAKES YOU THROUGH  THE ROYAL CITY --(HAUNTED LOCALES) - AT A COMFORTABLE PACE.  SAFARI WITH SANTA FEAN AL PACHECO -- 505-986-5002  --  

PHANTOM-ZONE-SANTA-FE     ON YOUR TOUR    --- GOT  SHADOW CHASER GADGETS ----  BRING THEM .

ABOVE -- STATE OF THE ART GHOST GADGET--- TRIP WIRE == IT PICKS UP ENERGY WAVES... BELOW  ANOTHER TYPE OF GHOSTOMETER -- AND CONTACT IS MADE.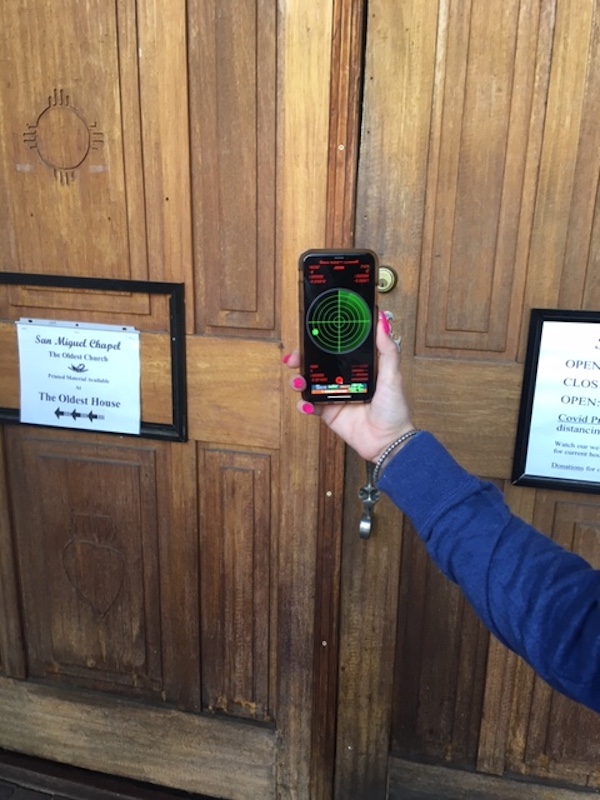 THE FRONT DOOR AREA OF SAN MIGUEL -- THE OLDEST CHURCH IN USA-- AT TIMES, EVEN DURING THE DAY -- THE LOCALE CAN HAVE PARANORMAL ACTIVITY.  
ABOVE CIRA 1940 --- BELOW CIRCA 2018
PHANTOM-ZONE-SANTA-FE   THE END OF A SAFARI -- BELOW THIS LADY ON TOUR HAD A COLD FIELD MOVE AROUND HER,  THIS COLD FIELD  CAUSED CHICKEN FLESH.  TAKE A LOOK AT THE SNAPSHOTS -- BELOW.
WE LEFT THE AREA -- GOT TO THE FRONT OF THE CHURCH AND. AFTER THIS  PHOTO WAS TAKEN,  PARANORMAL ACTIVITY HAPPENED AT THIS LOCALE.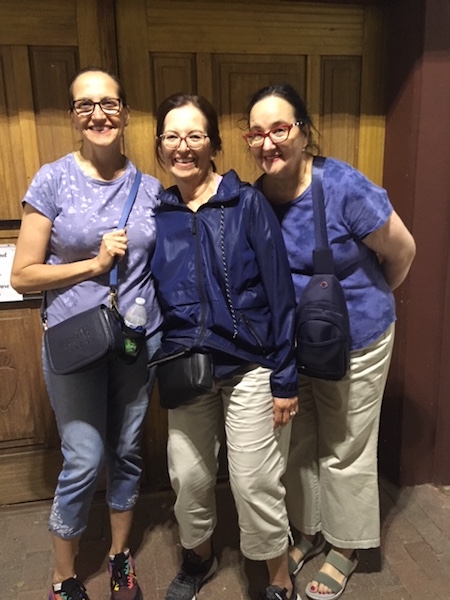 PHANTOM-ZONE-SANTA-FE 505-986-5002 ----- THERE ARE PLACES IN THE CAPITAL CITY -- WHERE THROUGH THE CENTURIES ACTIVITY HAS BEEN SEEN AND RECORDED.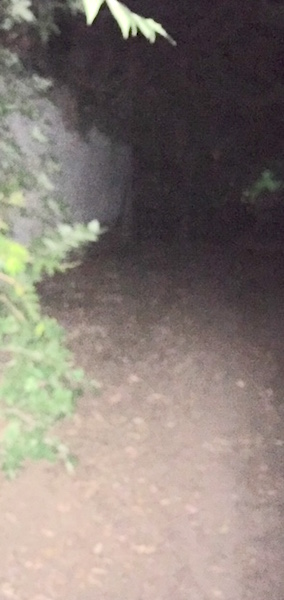 PHANTOM-ZONE-SANTA-FE  In a particular area of the ROYAL CITY --- at time orbs and shades have been seen --- here are some photo of these oddities. 
PHANTOM-ZONE-SANTA-FE. this location has a lot of growth -- trees --- shrubs --- according to some  witches  -- wicans -- pagans --- shadow chasers -- the trees in the area were at times a place where  spirits - ghosts - energies at times gather.  
PHANTOM-ZONE-SANTA-FE  A wind storm in DECEMBER 2021 -- toppled many of the trees - limbs -- branches -- in the area --- this event --- it seems disturbed the  energies  or ghost or ghosts of the area. In other words the activity --- ghostly --- is  now on HIGH --- as compared to the past.
The destruction that this storm brought  to this tract -- for the time being -- (WHO KNOWS HOW LONG) has supercharged the PHANTOM-ZONE-SANTA-FE --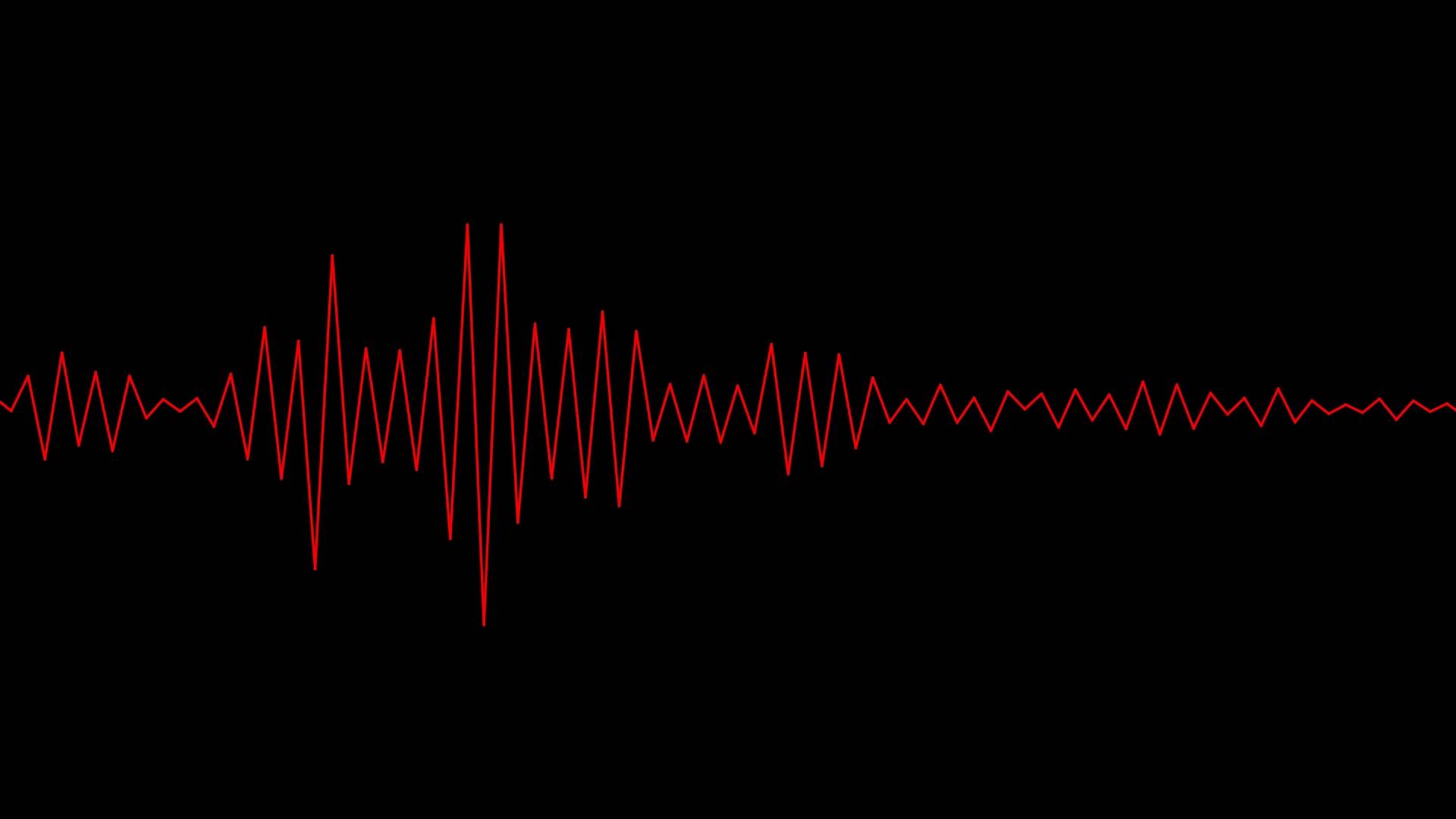 IT's rare -- but at times, at night --- an orb has been seen in this area -- different locales. 
Above --- PHANTOM-ZONE-SANTA-FE --- daytime.  Yes == at times --- daytime === activity has been felt.  That is not an apparition, they are people on tour investigating a haunted spot, during a day safari. THE HAUNTED FOREST, and yes the occultists have found this area and people that live here, have barricaded there places by way of al types of odds and ends -- against humans and ?
THE -- PHANTOM-ZONE-SANTA-FE.   through the centuries this landscape has been linked to all kinds invokings --- murders -- ghosts -- LA LLORONA -- etc...  THE LADY in GREEN -- on her way to visit the place where MOJO has been --- run into.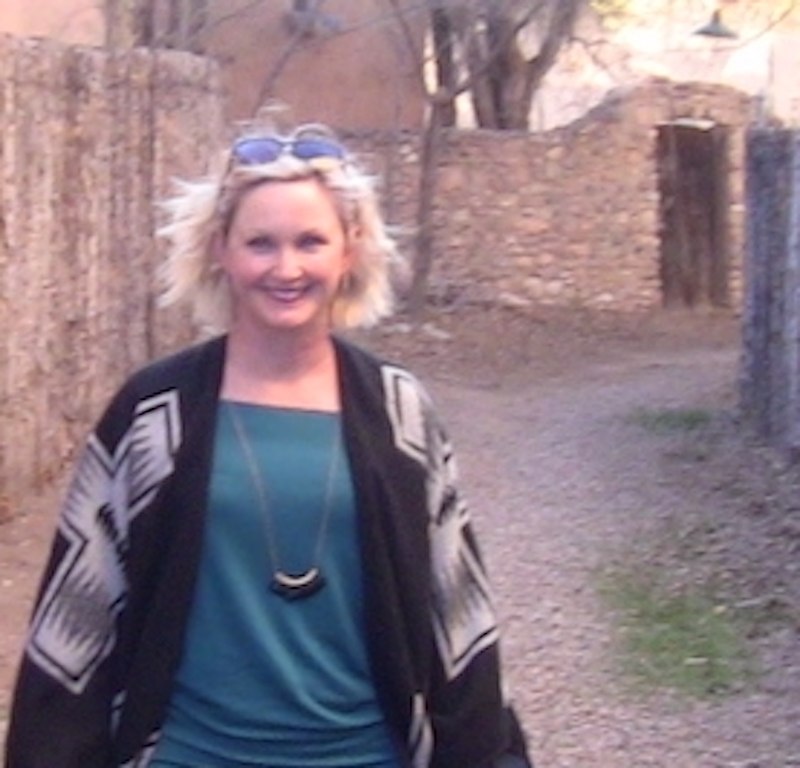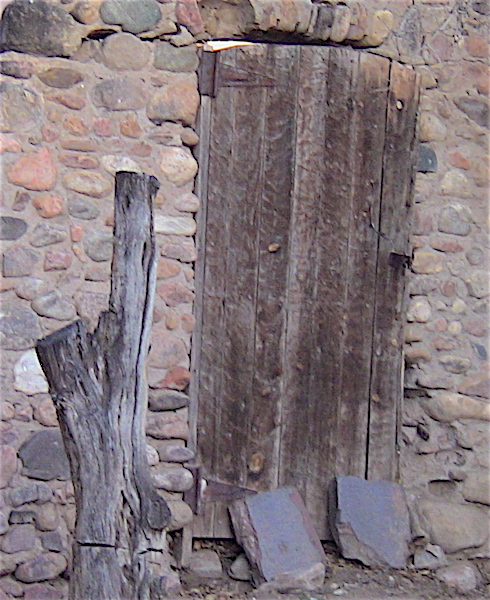 Perfect picture  for  PHANTOM-ZONE-SANTA-FE.  // Wags have a good time with this snapshot---  what is being kept out -- what is the barricade for --- what type of energy or ghost --- ghosts --- are beyond the doorway?   Below: Something is maybe over there?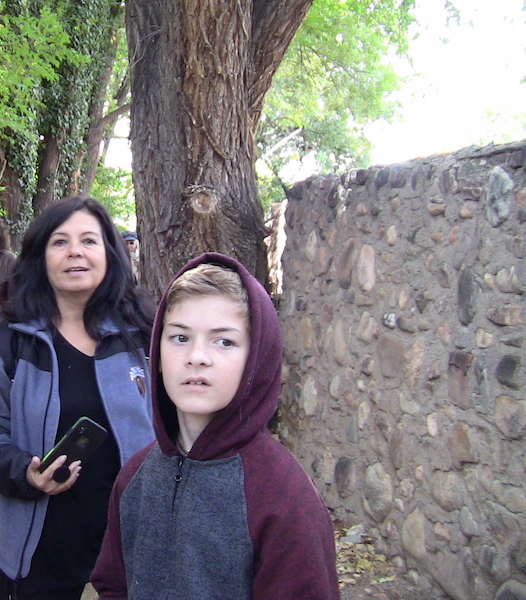 EXPERIMENT --- PHANTOM-ZONE-SANTA-FE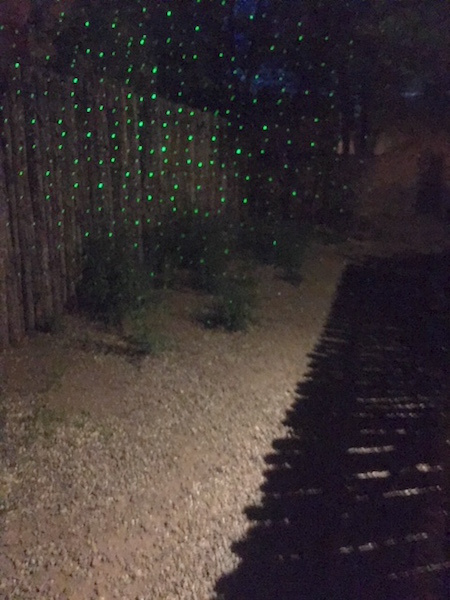 Above --- Green laser grid -- in the PHANTOM ZONE --- on rarest occasion this gambit has triggered activity --- 

BELOW:  Some people think they can see a ghostly  energy or ghost  in the top left area  and  bottom left-middle--- sometimes  photos taken on tour --- are just --- energy snapshot. OR photo of shadow against energy. OR a nothing -- that people will attach a them to.  ALLAN's tour -- he tries to be as objective as possible, that way when contact is made --- he does have STREET CRED! 
Below-- snapshots of this area --- devastated by the winds-- the limbs -- branches -- destruction -- seems to have stirred up the ghosts of this tract. NOT INTERESTED IN GHOSTS -- TRY THIS PAGE -- UFOS -- ALIENS -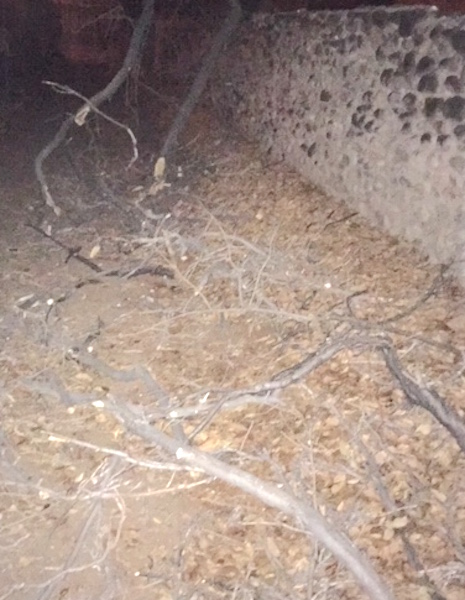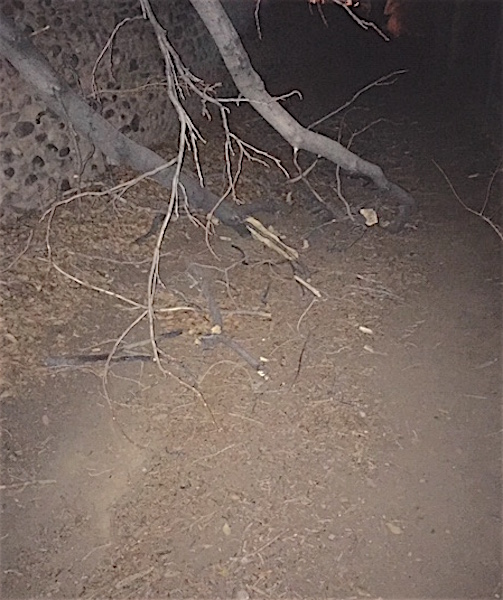 NEXT THREE PHOTOS BELOW -- TUBE AND ORB  -- IN THIS AREA -- THE STORM -- DID IT STIR  UP THE FORCES IN THIS LOCALE, AS IN THE DOWNING OF THE TREES, CHANGED THE ENERGY, AND MORE ACTIVITY WAS  SEEN OR FELT. 
YOUR INTEREST IS  MORE TOWARDS ---- WHO DONE IT,  STORIES-- TRY THIS PAGE -- THE BLACK DAHLIA  SANTA FE PART 2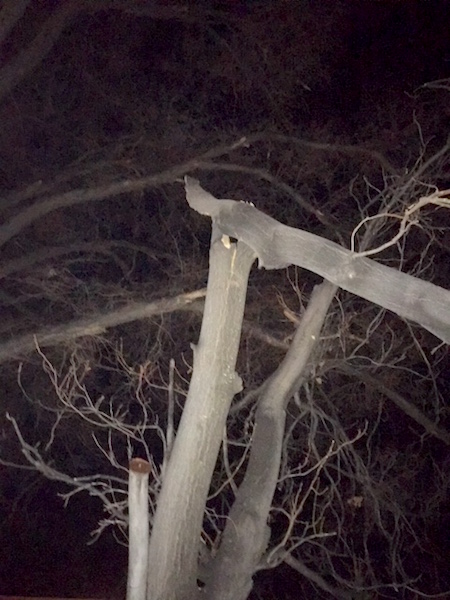 Not interested in  ghosts -- Santa Fe -- like international history try this DYATLOV  page.
Below --- after a PHANTOM-ZONE-SANTA-FE   safari --- a fun tour --- CHILLS --- SPILLS -- THRILLS  /  Book a tour 505-986-5002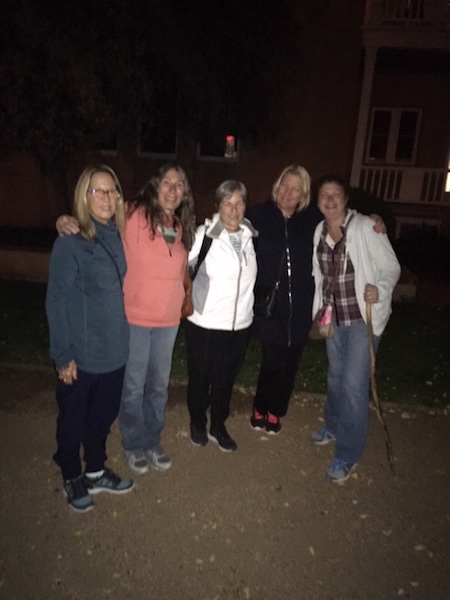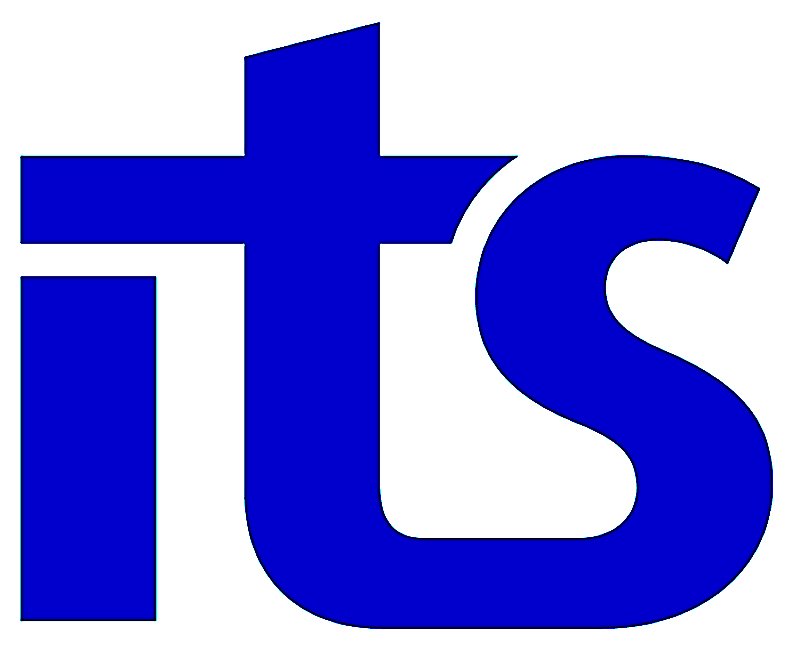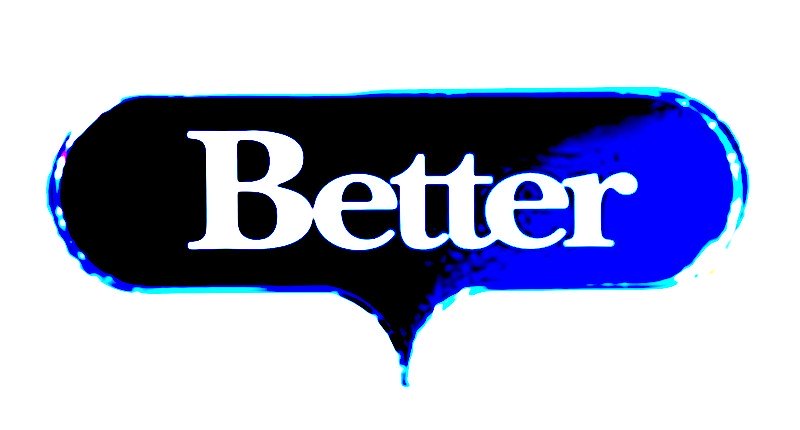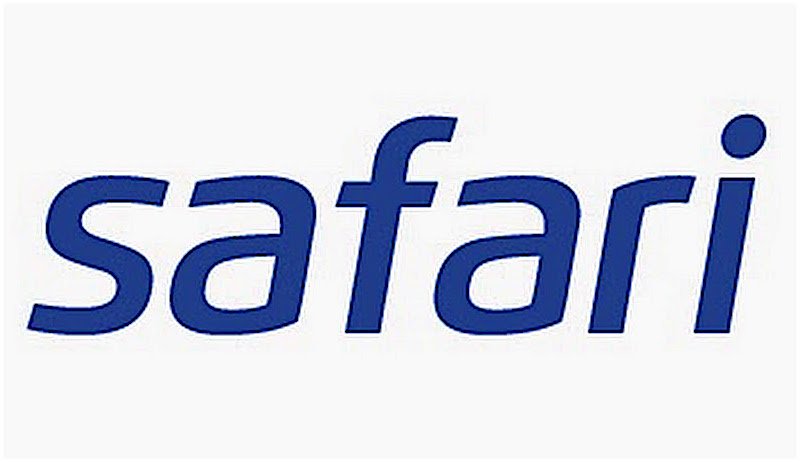 THERE IS A BETTER CHANCE OF CONTACT WITH THE ENERGIES AT NIGHT, IT IS RARE WHEN IT HAPPENS, BUT WHEN IT DOES -- WOW!
BELOW-- THIS PHOTO WAS SENT TO ALLAN BY A GROUP THAT WENT ON ONE OF HIS TOURS. NOT SURE WHAT WAS CIRCLED -- A DEMONIC SIGN - WITCH SIGN - BLAST OF ENERGY- OR WAS A PULSE-SHAPED GHOSLTY FORCE CAPTURED ON FILM?  TO THE RIGHT OF THE PHOTO -THIS AREA HAS BEEN KNOWN FOR GHOSTLY SIGHTINGS AND COVEN INVOKINGS, AND OFFERINGS TAKE A LOOK AT THE BLOWN UP PHOTO BELOW THIS ONE AND DECIDE.  A PHOTO THAT CAN BE EXPLAINED AWAY, OR SOMETHING WAS SHOT ON FILM?
Below, what is odd about the above  photo is how the chopped piece of wood shines. Below a blowup that was sent to me along with  the above. Is something captured on film, as in a blast o ghostly energy? Or is it trick of light? This ares is know for oddities.  Instruments being drained of battery power, beams of ghostly mist, and at times, people being pushed.  So you decide, is this misidentified reflection of light or was a what is it caught on film?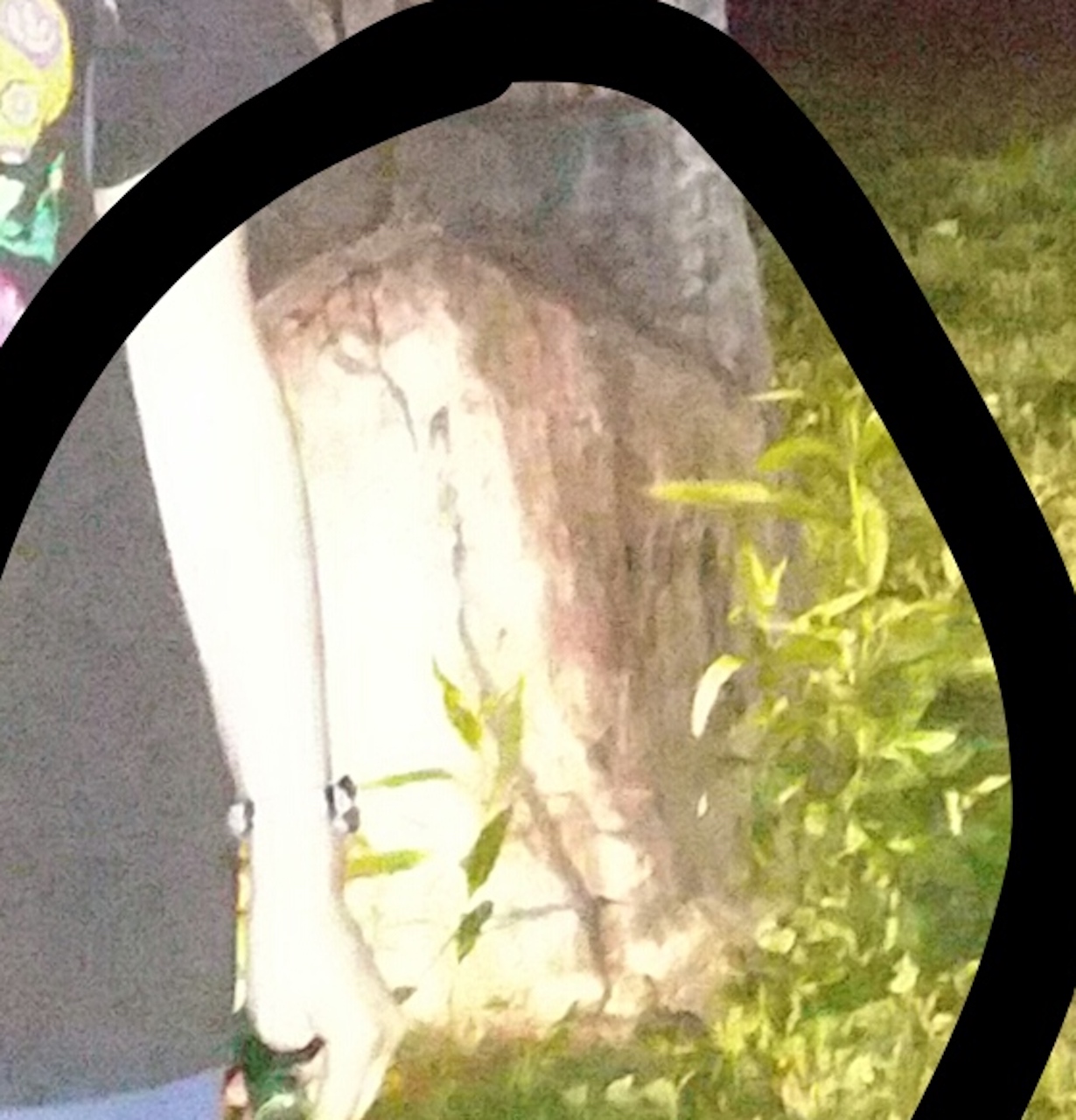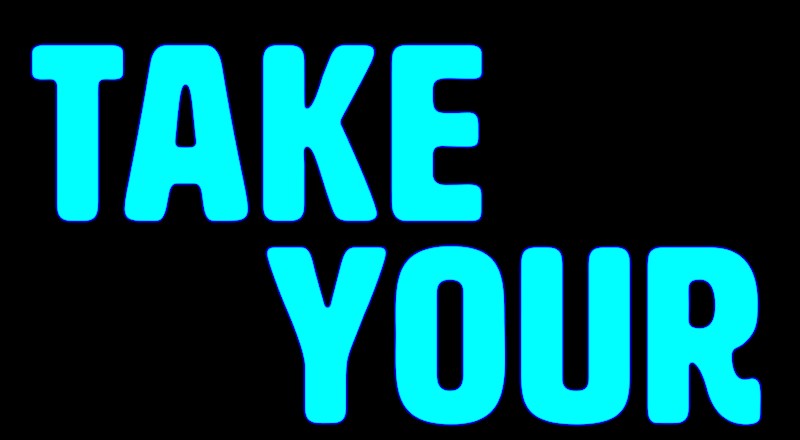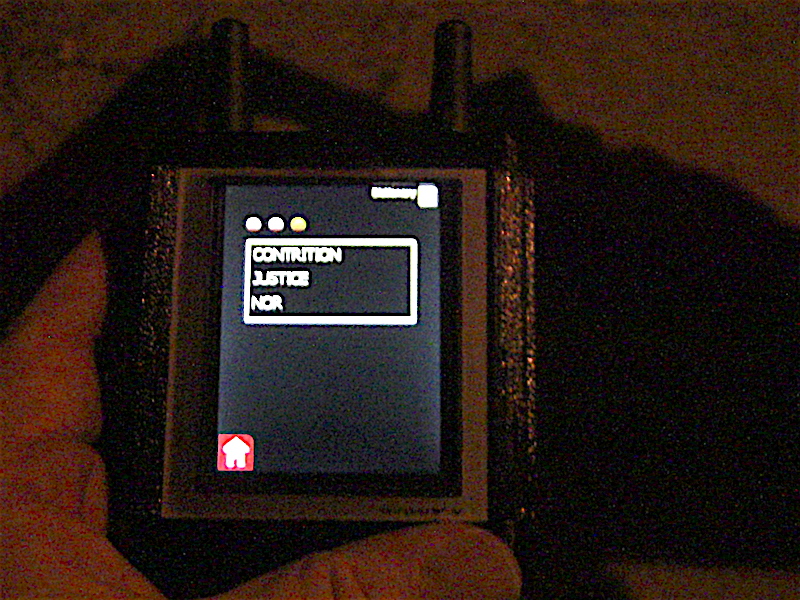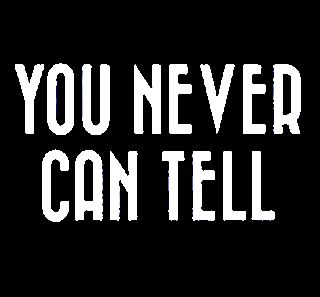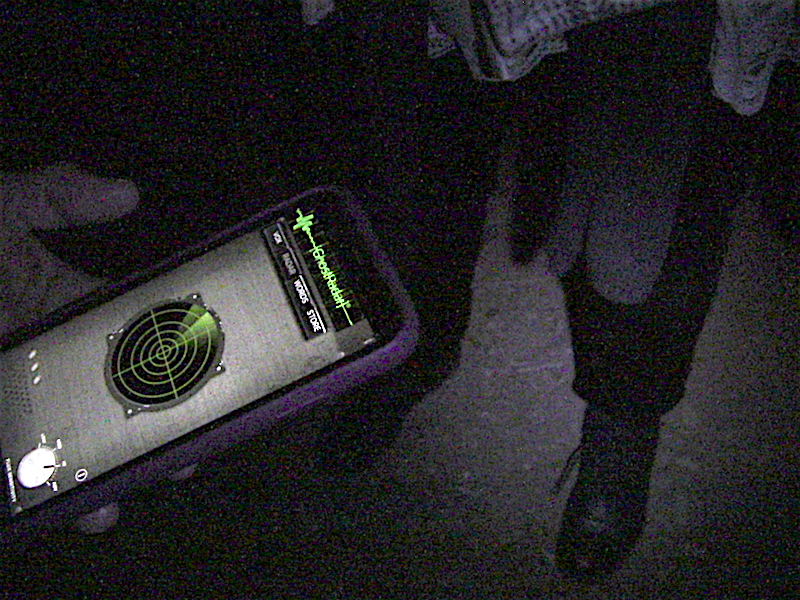 WHEN YOU TOUR WITH ALLAN PACHECO 505-986-5002 -- BELOW A PHOTO OF DESERTED LA POSADA - A VERY HAUNTED AREA
PHANTOM-ZONE-SANTA-FE   Above late night tour -- in the courtyard that. fronts the haunted  second floor of the LA POSADA  RESORT, which used to be  Wild West mansion.  The ghost of JULIA STAAB is sometimes seen  peeking down  into the patio from one of the windows, this is where. majestic  rose garden  was.   Other times Julis is see or her power is felt on the second floor. Below on different. night tour, ALLAN PACHECO stands outside the STAAB SUITE,  beyond this door is a number of Chambers , this is where  Julia lived and where she met her fate.  Not interested in 180os paranormal but fancy 1900s enigmas, try this DYATLOV page,  What  happened to the group of campers in DYATLOV pass?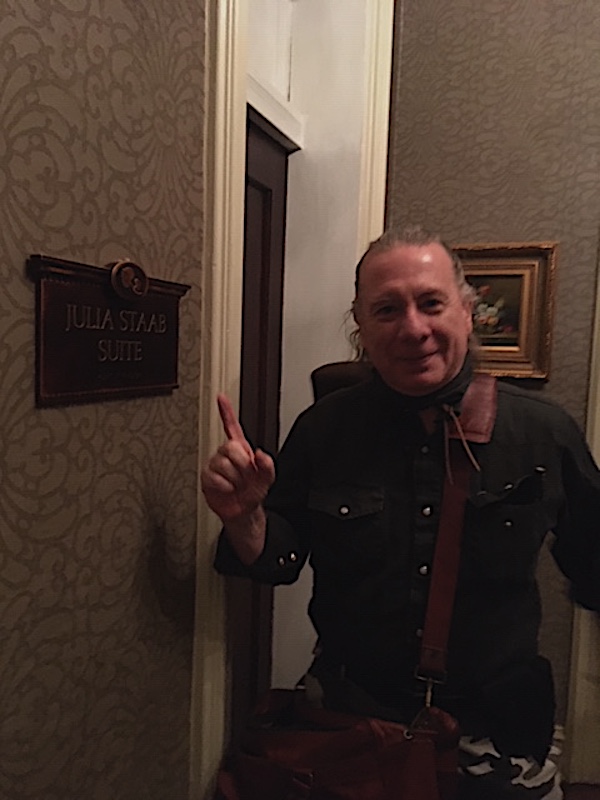 LETE GO TOURING -- BELOW -- HAPPY GROUP WHO TOOK  A   PHANTOM-ZONE-SANTA-FE   TOUR.  505-986-5002