SANTA-FE-GHOST-REPORT     -- Data & photos from Al Pacheco's tours and investigations -- book a Santa Fe Ghost tour (PARANORMAL) with Allan 505-986-5002 or 505-231-1336 ////// This page -- SOMETHING WAS THERE!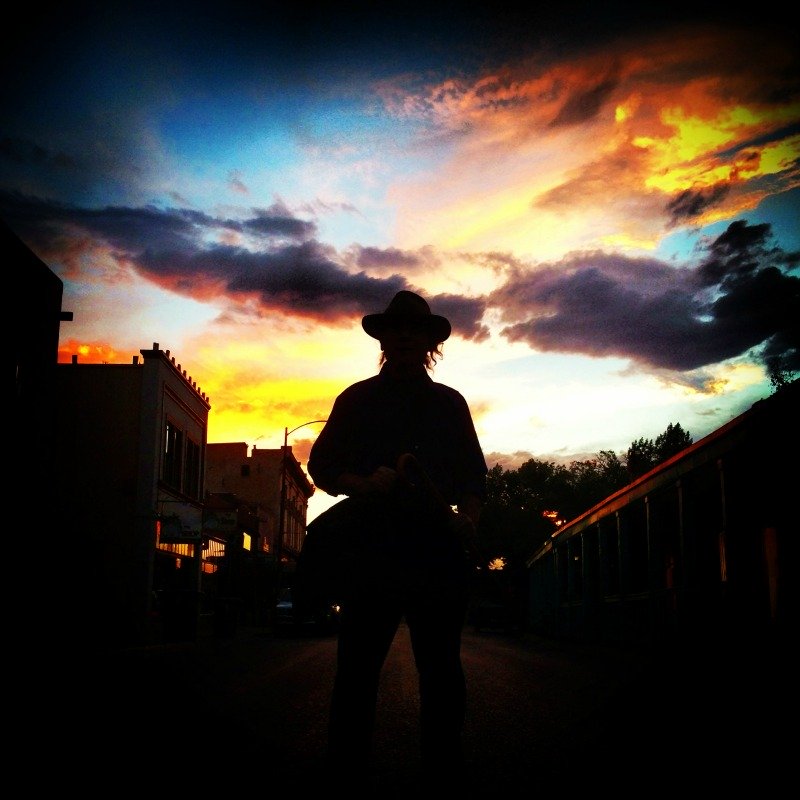 SANTA-FE-GHOST-REPORT --- Above your tour guide ALLAN PACHECO -- he takes you past and through some haunted areas --- schedule a tour 505-986-5002 --- GOT GHOST HUNTER GADGETS --- Be it IPHONE AP, GHOSTMETER, GHOSTBOX, OVILUS, K2, etc... Bring them -- sometimes contact is made. 
SANTA-FE-GHOST-REPORT --- below -- contact is made -- note the look of WHAT IS IT as the shadow chaser tries to get a snapshot --- most of the time -- contact happens very fast -- then the shade  or energy is gone. However -- there have been incidents where the force hangs around and drains the batteries in the devices of their juice. --- 505-986-5002 BOOK A TOUR.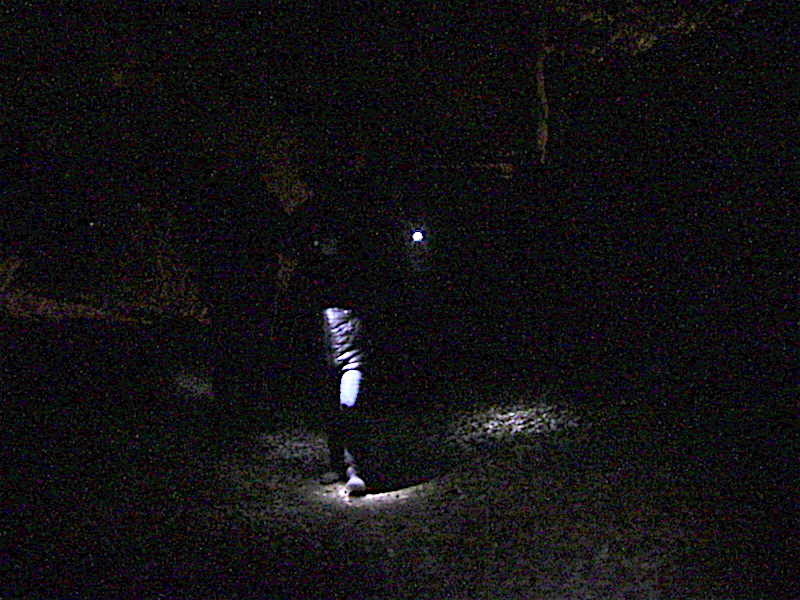 Above -- Late late ghost tour -- SANTA-FE-GHOST-REPORT --- in this area -- a lane that has many slang names -- SHADES OF DEATH --- BLAIR WITCH PATH --  contact was made -- later on more contact was made at LA POSADA --  below -- odd photos of --- after we left the haunted path.  SKEPTIC claim it is trick of light --  but with all the energy that we encountered that night -- I have my doubts. Some type of energy was being picked up by camera and it was not  just  aperture light. At times are group seemed to have mist around us.. GHOSTLY ENRGY --  it seems we kicked over a hornet nest of  forces that made their presence known by way of  sight and ghostometers.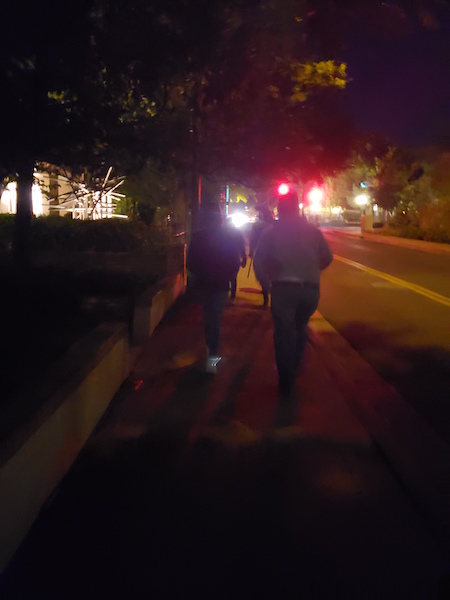 ABOVE -- my pal -- the late DORIS BARRILLEAUX (BODYBUILDER-MODEL) -- note what looks like an orb above her (I say no -- it is a light fixture --- (OTHERS have disagreed and at times DORIS went hot and cold on the idea) --BELOW -- note the energy around this shadow chaser on a GHOST SAFARI --- naysayers will say that it is trick of light -- BACKGROUND STORY TO THIS  BELOW PHOTO -- this area had all kinds of energies -- ghost meters went wild -- people felt drained and batteries went zap. The above photo is misidentified background object ----  -- below --- is a photo that gives  data on what was encountered -- it was a prime -- powerful force or forces --- and  the light in the picture below is dispersed not  only by way of aperture but by way of the rough-energy encountered at this spot.  --- YES -- some will sa they can see a ghosty face on the pullover shirt --- others say -- tricks of light ---  --you be the judge.
Below --- on safari -- SANTA-FE-GHOST-REPORT --- on the paths or lanes known (SLANG) -- the LA LLORONA PATH -- BLAIR WITCH LANE -- and yes -- even at dusk on this tour --  the ghost meters registered something -- and a scary or vile energy was felt...  YUP! Something was there -- Day or Night -- tour you go where the action is...  HOWEVER -- GHOST TOURS ARE BETTER AT NIGHT!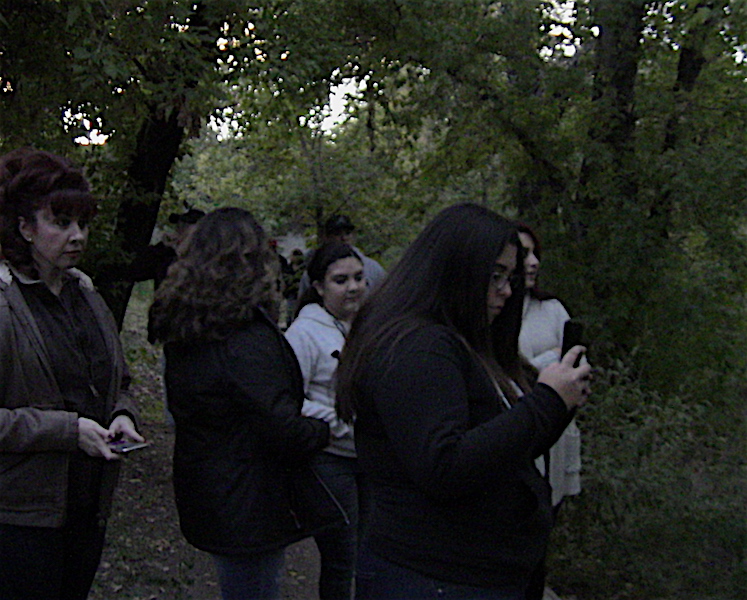 SANTA-FE-GHOST-REPORT--- it is rare -- but sometimes  the devices are drained of their energy  or we get a white out -- and MALFUNCTIONS!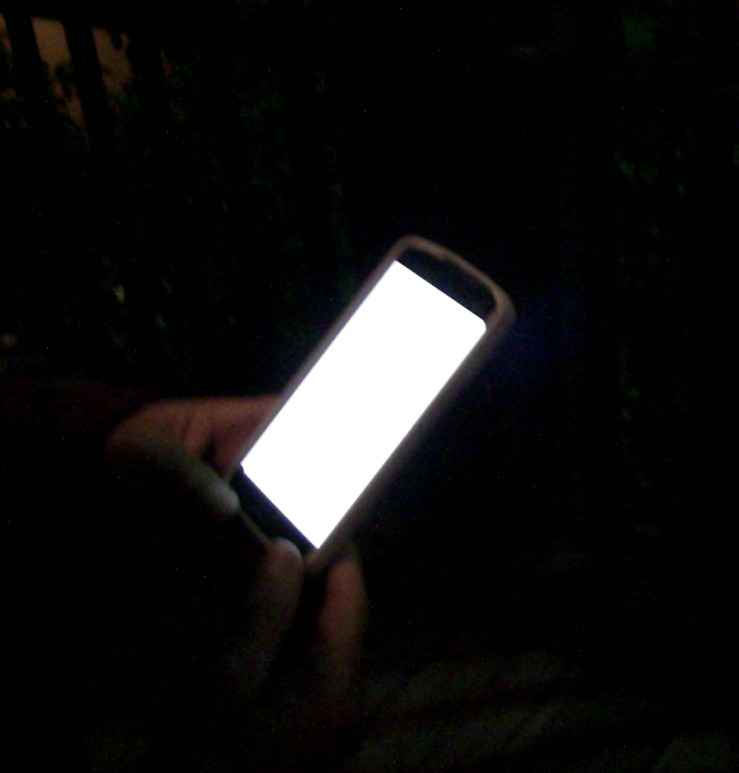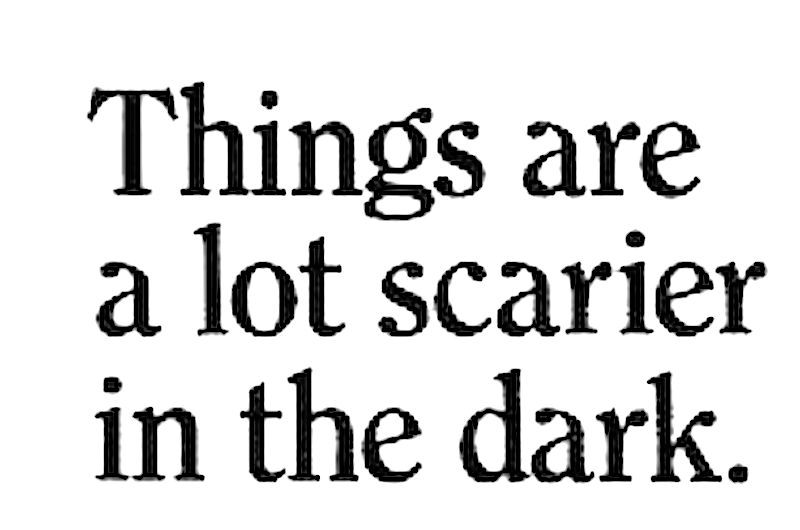 Below: Strange SANTA FE SUN --- late afternoon -- something out of the TWILIGHT ZONE!  Allan Pacheco's tours are something that ROD SERLING would have enjoyed!  505-986-5002/  Seriling was interested in all areas of the paranormal -- your tour covers different aspects of the macabre-paranormal.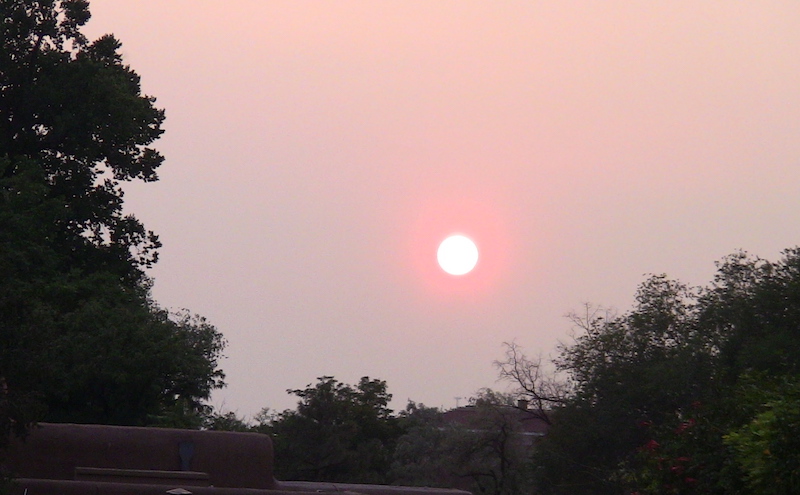 SANTA-FE-GHOST-REPORT ----(ABOVE & BELOW)  hunting energy -- (GHOST RODS)  CONTACT!!!!  Got guts -- safari with AL PACHECO  -- private ghost tours ---  505-986-5002 -----
SHADOW CHASERS --- AMATUERS -- THE CURIOUS --- GOT GADGETS --- bring em!   Does not matter if they are  low budget to top dollar ----  BRING EM!!!!   K2, GHOST BOX -- OVILUS, THERMAL CAMERA, GAUGE, GHOST AP-IPHONE -- bring em... 505-986-5002 or 505-231-1336 
| | |
| --- | --- |
| | apacheco098@gmail.com |

SANTA-FE-GHOST-REPORT--- Below -- the shadow chasers survived the perils -- and had a fun time --- as they trekked through the haunted ROYAL CITY --- 505-986-5002