GHOST-TOUR-DOG-FRIENDLY  (SANTA FE)
GHOST-TOUR-DOG-FRIENDLY ----- Al Pacheco's tours are FIDO friendly - the only caveats -- ROVER must be kept on a leash and  the K9 is well behaved (NO BARKING -or wandering all over).  
The ghost tour is best done at night --- and sometimes -- a dog on tour will sense something --- as in energy from another world -- another dimension.
Yes, sometimes SPOT is a living ghost-detector!
DO not want to leave your pet inside a hotel room or at a rental house --  and you want to do a SANTA FE GHOST TOUR  ----  then 505-986-5002  SANTA FE---- GHOST-TOUR-DOG-FRIENDLY
There are certain places on day time HISTORY tours, where  the dog must be kept outside of the building that we go into --- as in the management will not let -- pets indoors ---   In the past --- somebody stays with the dog, and the rest of us -- go into x building or location.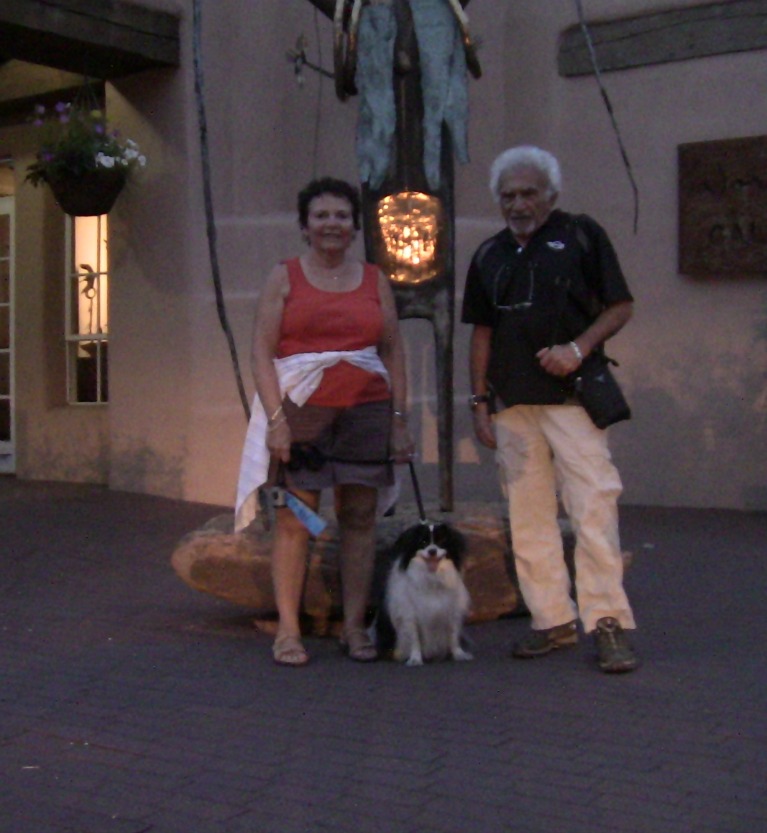 GHOST-TOUR-DOG-FRIENDLY --- the above snapshot fits the old cliche -- a picture is worth a thousand words.  That well behaved dog -- loved being led around SANTA FE -- by his master and mistess... What a smile SCRUFF has.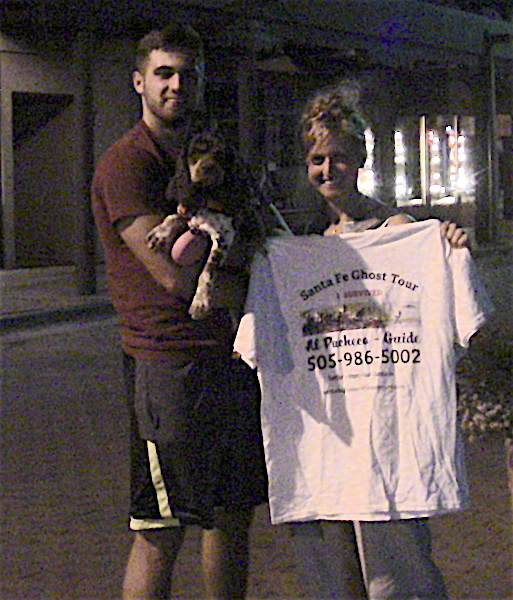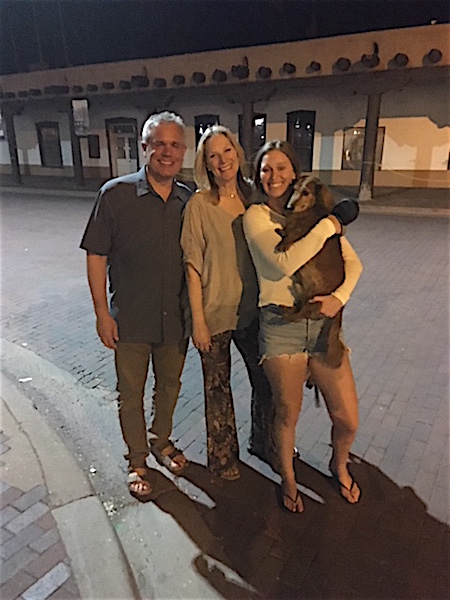 https://youtu.be/KVJz1ffCjJ0
One thing about pets -- they have different personalities -- some are  spoiled prima donnas, others are  very sensitive to their surroundings --  as they can pick up on nonhuman energies ---  YES -- RIN TIN TIN or LASSIE -- will pick up a vibe that humans can not.
TO BE AWARE OF --- PET OWNERS--- sometimes in the plaza there are people (TWO PEOPLE IN PARTICULAR) with their leashed dogs ----- who will go out of their way  and head towards the ghost tour.  The stranger (ONE OF THE TWO PEOPLE WHO DO THIS) has a mean hound, and that  dog will be purposely be bought into range by his egotistical master --- in order that his aggressive K9 -- will growl and bark at the pet dog on the ghost tour.
The mean hound's master will exclaim like a poor man's Bela Lugosi -- "I have no idea, this never happened before"  ---  after pretending that he can barely control his barking dog, the leashed animal will be led away.
Pet owners -- be ready for drama --  some people downtown like to have their dogs bark at other dogs....
THAAANGS TO KNOW __ There are also aggressive beggars on the plaza  that will compliment your fine pet while asking for change -- 
This dog at LA POSADA sensed something ---  LA POSADA is loaded with spirits ---the old mansion is one of the most haunted hotels/ buildings in SANTA FE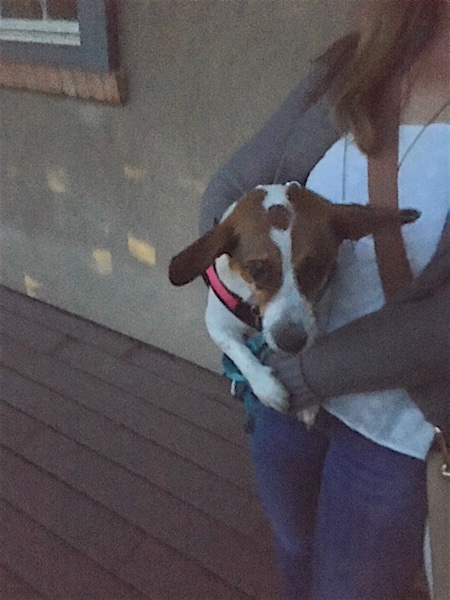 GHOST-TOUR-DOG-FRIENDLY ---  sometimes ghosts or energies do not like a pet -- below -- note the energy and how this curious dog trots past it on a haunted SANTA FE -- WILD WEST BALCONY. Yes, that ghosty slid towards Shorty.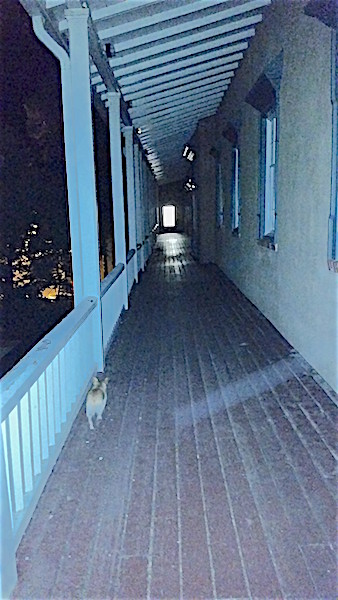 BELOW-- A very interesting tour -- ROVER became very agitated at certain spots --- as in ghost activity --- at the end of the  safari -- JO-- the female dog's real name === was tuckered out.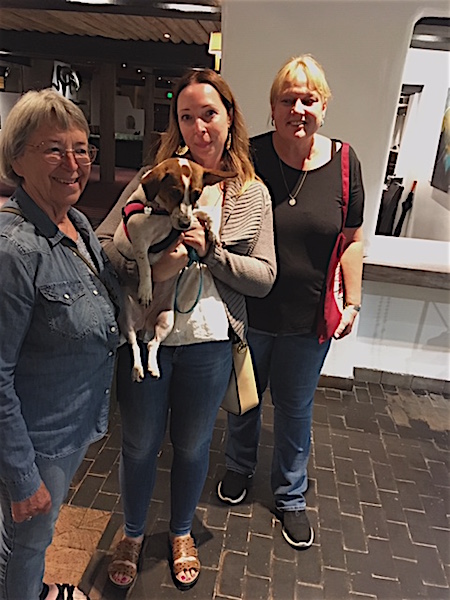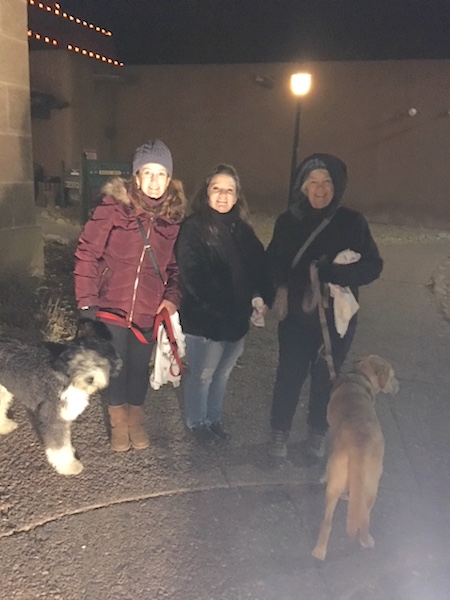 NOT ONLY IS YOUR TOUR -- DOG FRIENDLY ---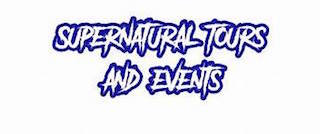 Al PAcheco's tours  = ARE ALSO ---- SNACK FRIENDLY -- 505-986-5002 --- below -- the CHICAGO DUO -- PIZZA before the tour --- as ALLAN PACHECO went into detail on certain hauntings -- a picnic of sorts was had.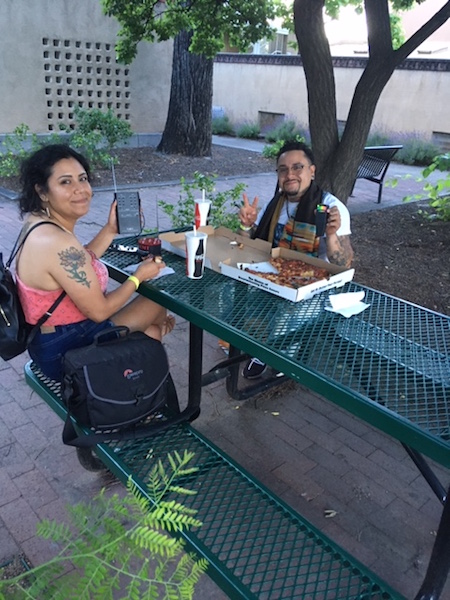 ON TOUR -- this family got the hungries --- a food break was had --- ALLAN PACHECO's  tours are not a rush rush  march --  his  tours are done at a comfortable pace -- 505-986-5002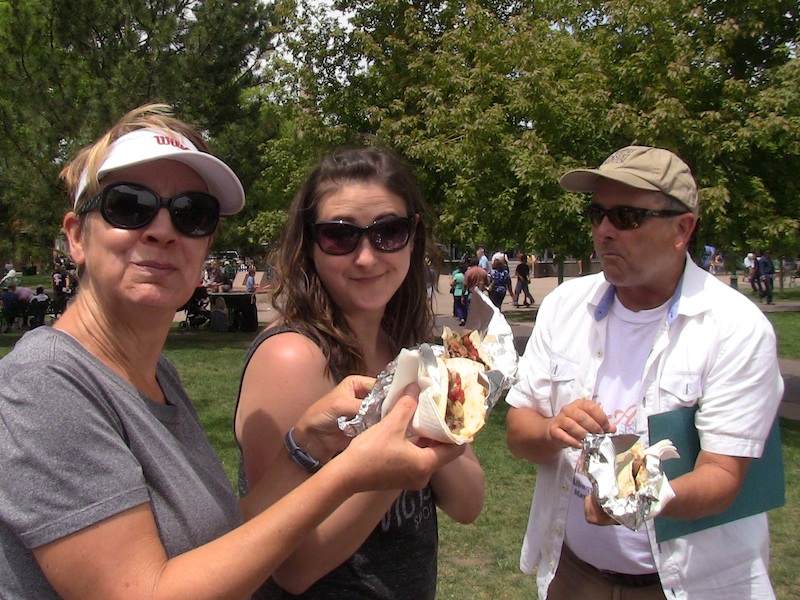 THIRSTY  ---  on tour -- buy a thirst buster from a vendor --- or bring one along. 505-986-5002.  ---- ---- DA LIME N DA COCONUT!
AT THE END OF A TOUR --- TOUR GUIDE AL PACHECO is toasted --- 505-986-5002  book a tour -- HISTORY DAY TOUR -- or GHOST/PARANORMAL NIGHT TOUR