SANTA-FE-DOCENT-GHOST-TOURS = Your tour guide is historian, author, paranormal investigator --ALLAN PACHECO -- (born an  raised in Santa Fe... Tour with a fellow who knows his stuff / 505-986-5002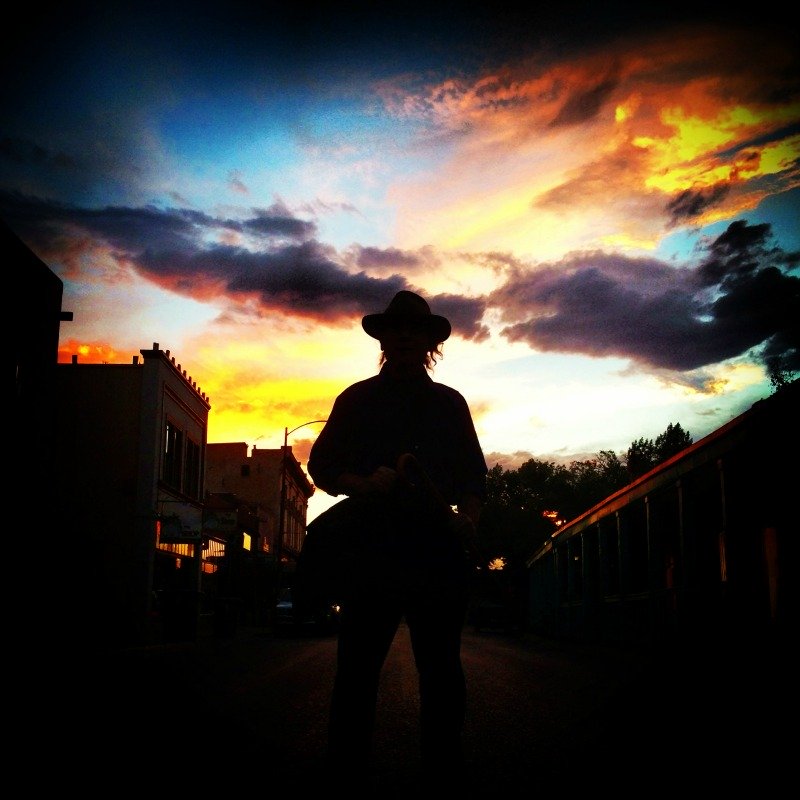 SANTA-FE-DOCENT-GHOST-TOURS  are led by man, who in some worlds is considered an expert in the realms of the paranormal -- ghosts -- ufos -- the missing -- haunted locales.  Your Tour Guide Allan Pacheco is a sought after radio/pod cast/ television/ film  paranormal -conspiracy theory guest.  On your ghost tour -- you get the skinny on the haunted places that you pass through or by.  Schedule a tour with Allan Pacheco 505-986-5002 or 505-231-1336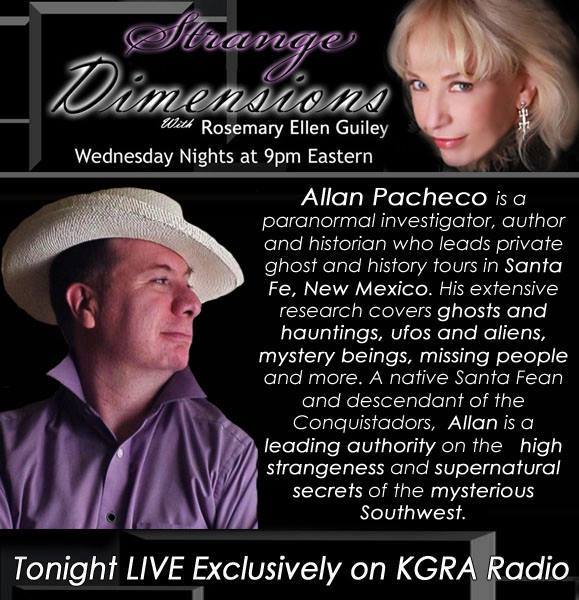 SANTA-FE-DOCENT-GHOST-TOURS -- some of the programs Allan Pacheco has guested on.  Book a tour or get his as your key note speaker 505-986-5002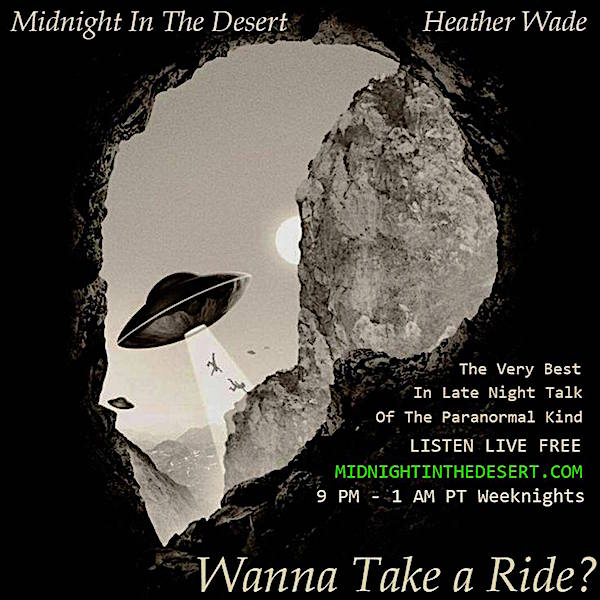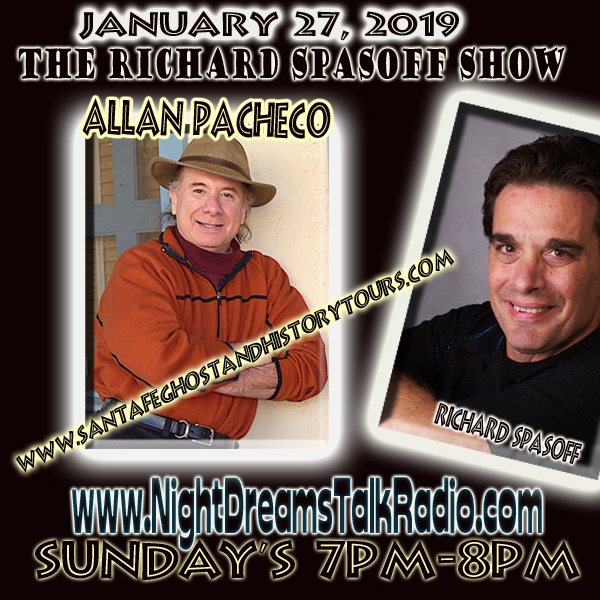 The professionalism and concentration Allan brings to radio, he brings to your tour -- and his tours = CHILLS--THRILLS--SPILLS-- & FUN! 505-986-5002 SANTA-FE-DOCENT
When Al Pacheco does a radio broadcast -- sometimes beyond bizzzzzaro thaaaangs happen.  One time the radio program lost Satellite lock, that is near impossible, the topic was Julia Staab, haunted la posada & murderous Abraham Staab.  Allan pachecos tour can be wild like his radio shows, you never know what will happen.  Got a ghost box? When you tour with Al Pacheco -- bring it! 50-986-5002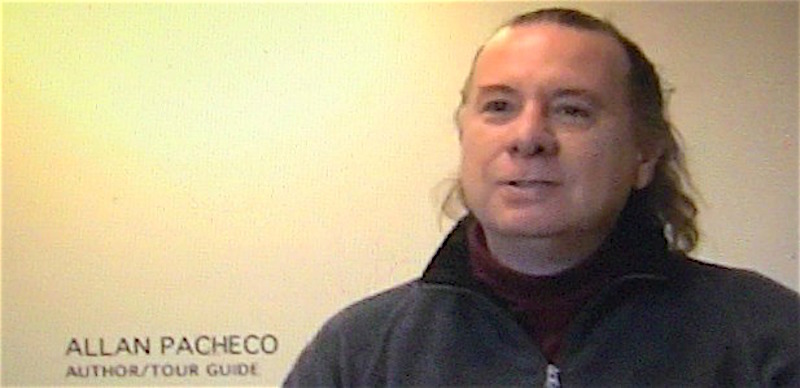 SANTA-FE-DOCENT-GHOST-TOURS --- got ghost gadgets? Bring em --- we pass by and through some areas that have at times been known to have paranormal energy.  Things have been, seen -- photographed -- felt -- and registered on ghost boxes.
On ALLAN's tours -- he encourages -- the energies to go to the LIGHT!  
SANTA-FE-DOCENT-GHOST-TOURS -- on your paranormal safari -- on occasion thaaangs are bumped into --- it is rare -- but when it happens -- HEY BABY!  
All of Allan Pacheco's tours are down at a comfortable pace.  On your SANTA-FE-DOCENT-GHOST-TOUR you can ask questions.  
It is your private tour -- Guide AL PACHECO  tries to vector the trek towards your interests. Let him know what your likes are.
Go on a ghost tour with a hands on investigator --- Allan Pacheco is not an arm chair expert, he is a metaphysician of renown.  He has done the research and has thoroughly investigated the  haunting. Go on one of his tours --- 505-986-5002 or 5050-231-1336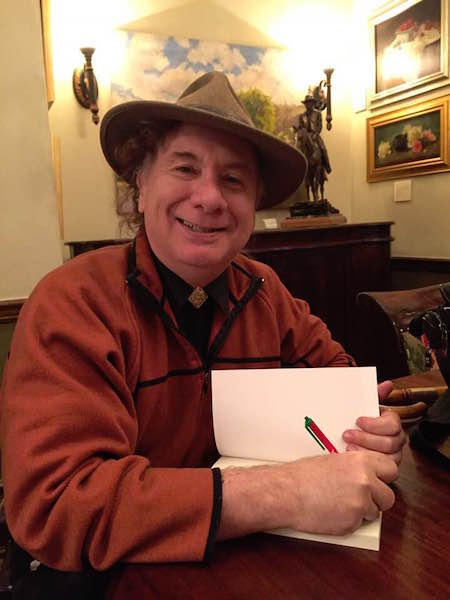 Got one of Allan's books, bring it along, he will sign it at the end of the tour.
SUMMER -- WINTER --- DAY --- EVENING -- Book yourself a tour -- 505-986-5002 or 505-231-1336

Your tour is so very interesting -- and fun. 

Ghost walkers -- shadow chasers -- solo -- medium & large groups are welcome.  

This is not a P.C. POLITICALLY CORRECT TOUR --- you get the facts -- lies -- myths -- legends of the ROYAL CITY's paranormal past & present.  Yes, on tour -- Allan will let you in on what his investigations have come up with... Want the inside baseball on metaphysical Santa Fe -- book a tour with AL PACHECO 505-986-5002