ALLAN-PACHECO-TOURS / SANTA FE - NEW MEXICO  GHOST or HISTORY TOURS   505-986-5002 day or night 505-231-1336 -- It is your private tour.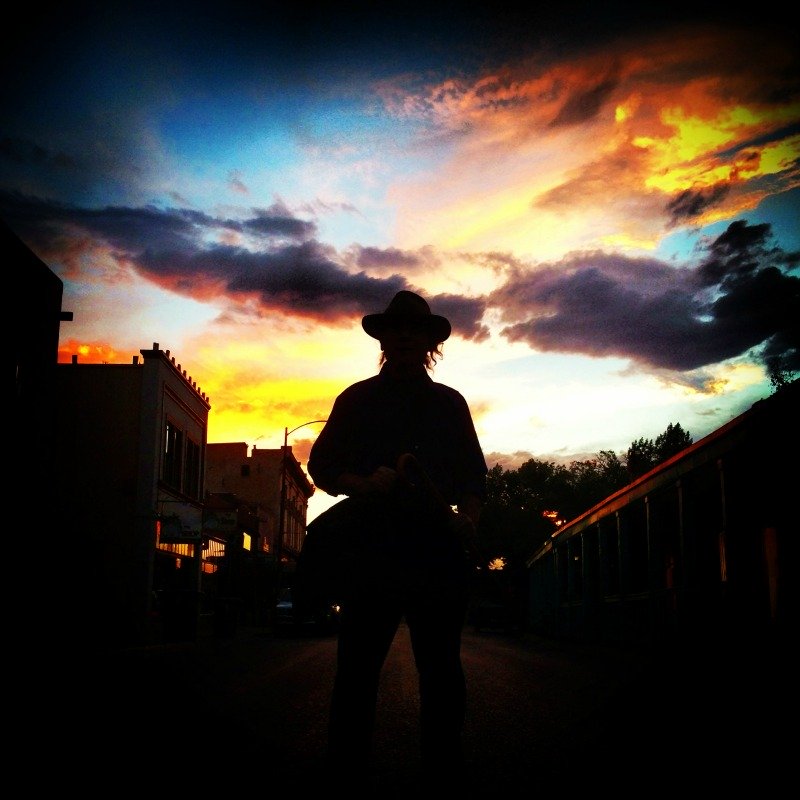 ALLAN-PACHECO-TOURS   Winter or summer --- day or night ----  ghost -- history -- key note speaker -- 505-986-5002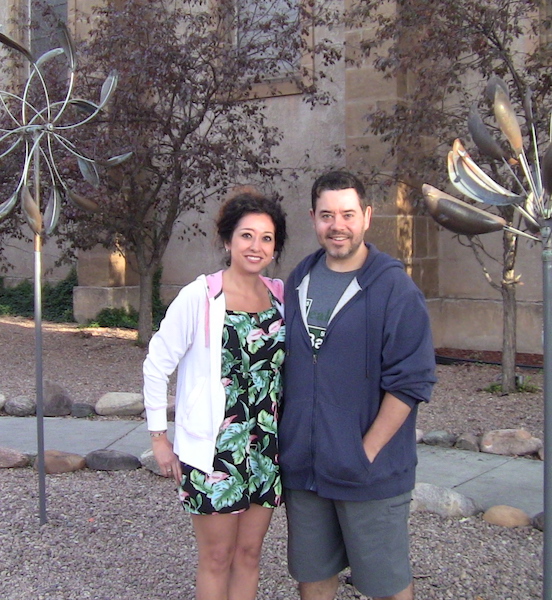 ALLAN-PACHECO-TOURS = Big or Small group --- 505-986-5002 or 505-231-1336
GHOST TOUR --- Yes you do travel by some and through some haunted areas!
HISTORY TOUR -- You see where History happened -- and you get the NON P.C. FACTS of what transpired.
Your SAFARI is led by SANTA FEAN ALLAN PACHECO / Born and raised in Santa Fe -- /HISTORIAN, AUTHOR, PARANORMAL INVESTIGATOR, METAPHYSICIAN.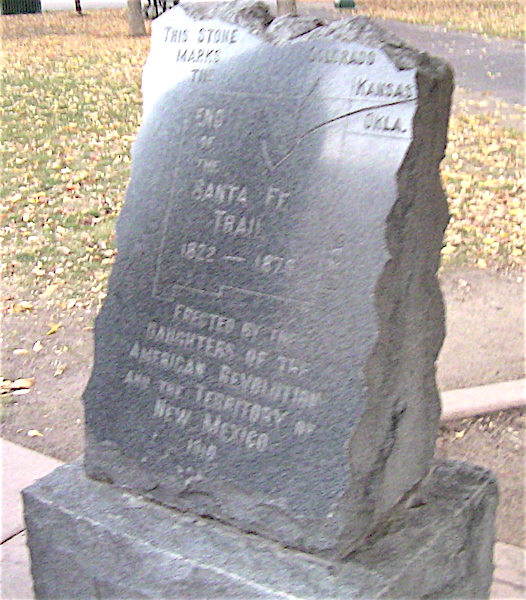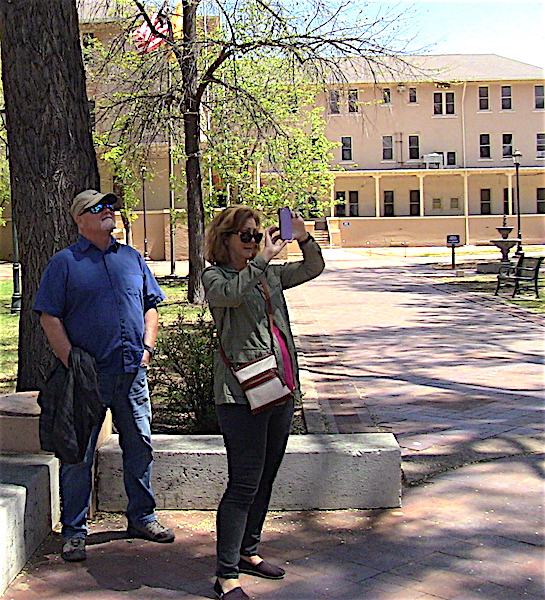 ALLAN-PACHECO-TOURS  - HISTORY TOURS -- MONUMENT TO SPANISH HERITAGE .  On your walk, you will get the facts -- this is not a P.C. Politically Correct tour.  No propaganda --  you get the SKINNY.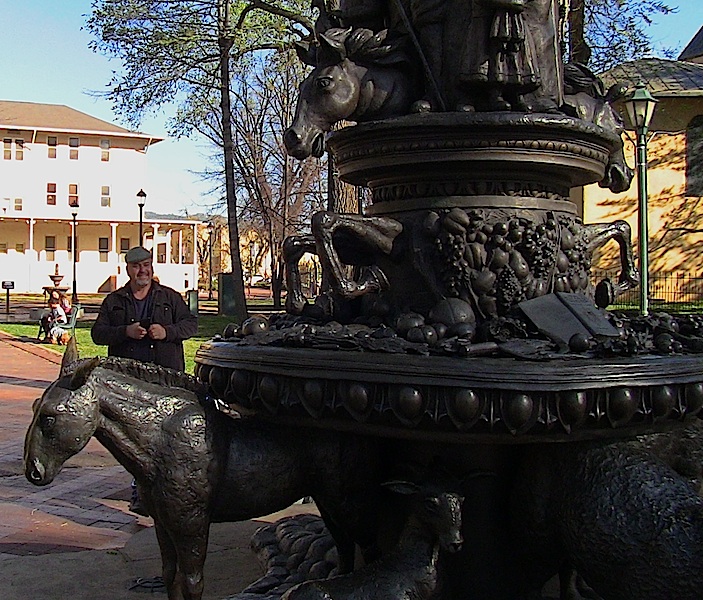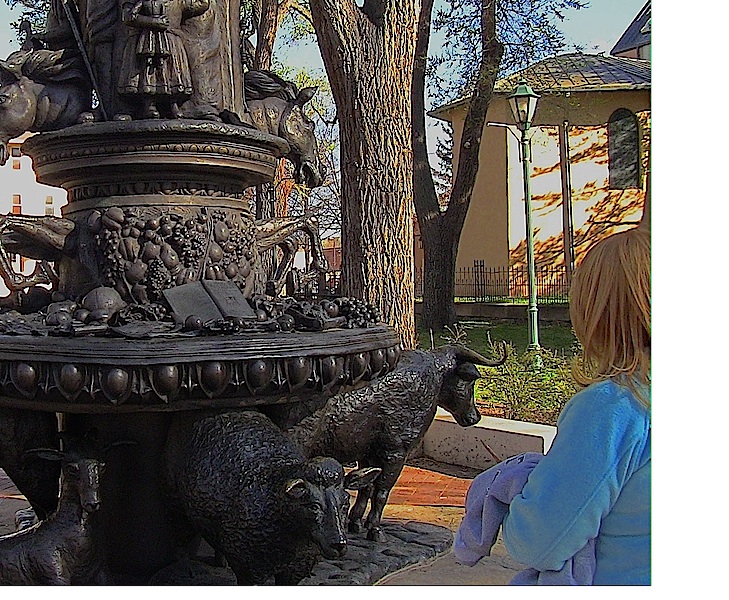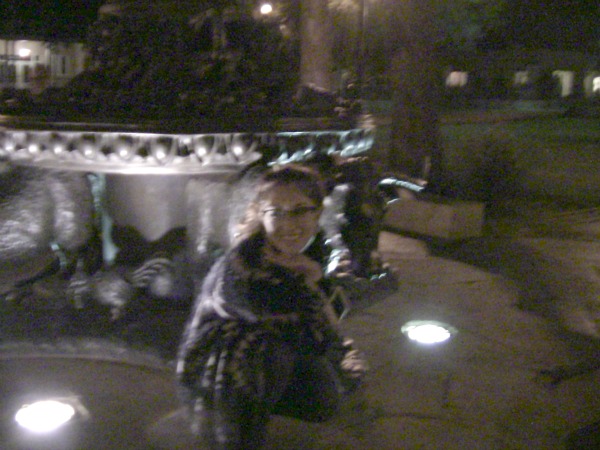 ALLAN-PACHECO-TOURS  = Family tours -- business seminar tours  505-986-5002 or 505-231-1336 Couples /Medium size / Large size  --BELOW GHOST TOURS -- LATE NIGHT SPIRIT WALK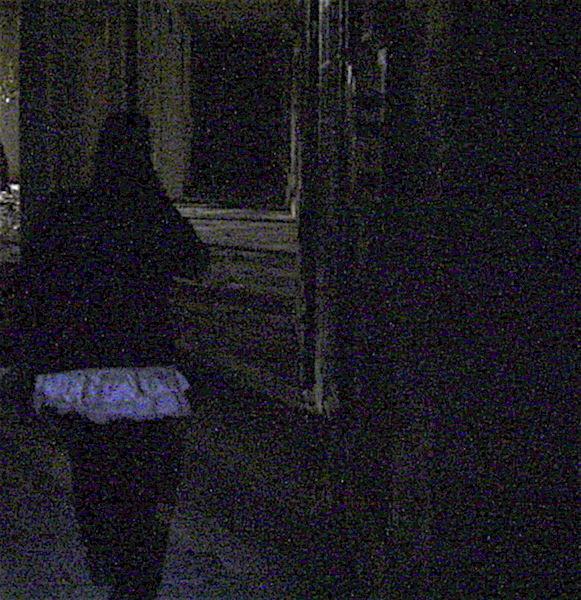 You never can tell what you will encounter on a ghost safari -- ALLAN-PACHECO-TOURS  -- Above and below -- something was there, this lady on tour runs towards it -- the energy was or is (DISPUTED-as compared to photo --- was it globular -- scimitar -- or just pulsing dark energy?  Sometimes when it comes to ghostly energy -- people have a different take no the energy's shape and it being of this world or another dimension?  505-986-5002. LETS GO TOURING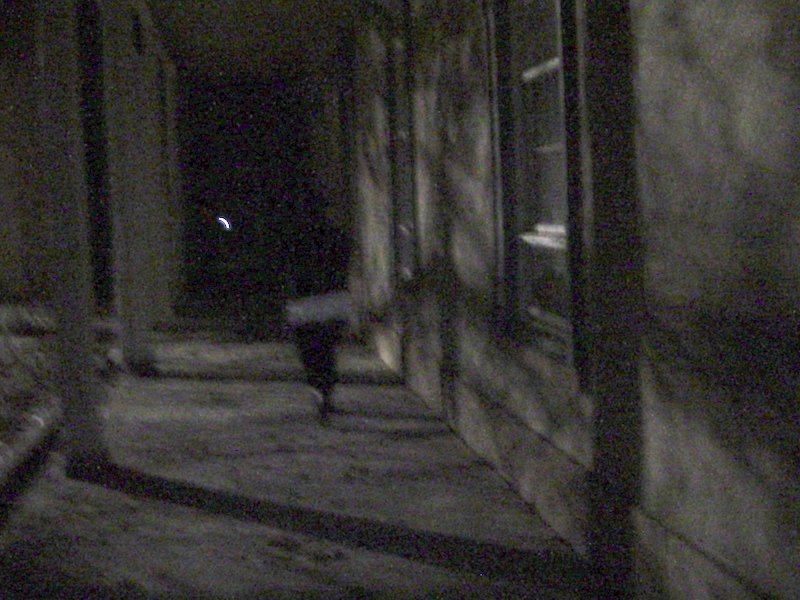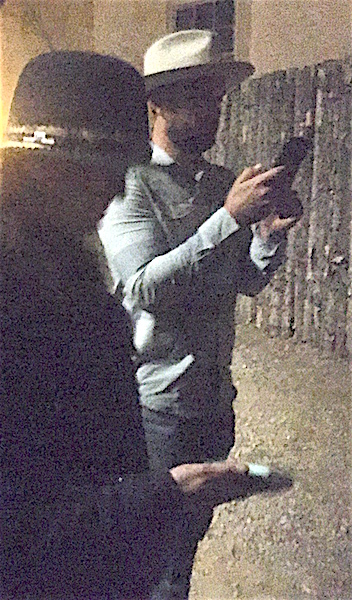 GHOST TOUR -- PARANORMLA TOUR DELUXE 505-986-5002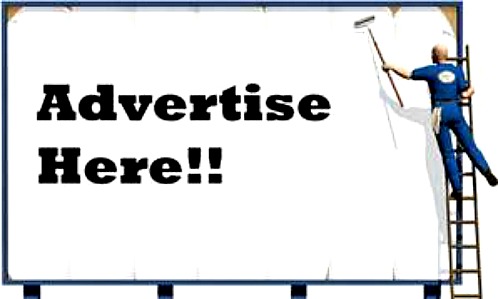 505-986-5002 or 505-231-1336   GOT GUTS --- YOUR  safari treks through some areas that through the centuries have been noted for their paranormal activity.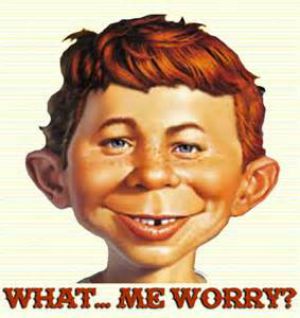 The ghostometer/camera begins to zero in on something.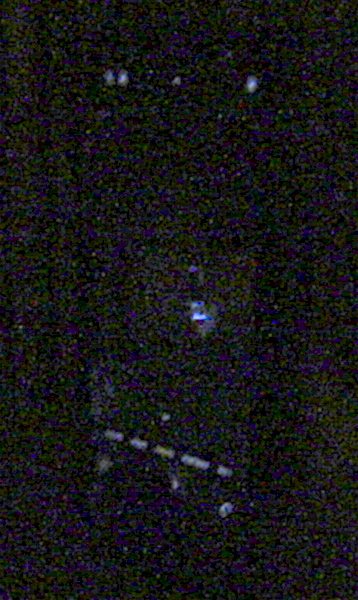 BELOW -- DIFFERENT TYPE OF DEVICE, -- BOTH  ABOVE AND BELOW DEVICES BLURRED -- SOMETHING WAS THERE -- MOVEMENT OF THE GADGETS - IN THE DIRECTION OF WHERE  THE ACTION WAS AT.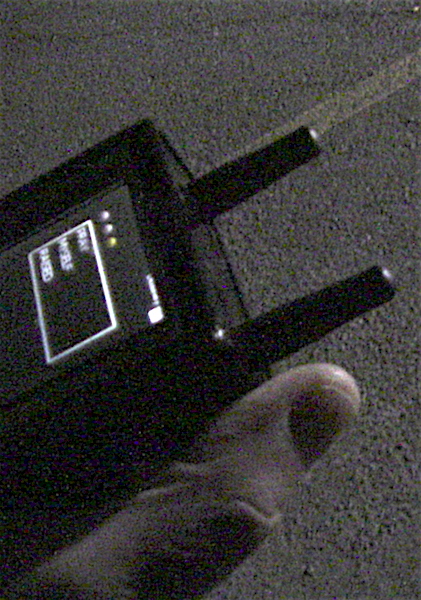 BELOW --- Your paranormal safari  ALLAN-PACHECO-TOURS   goes where the action is -- or where the WILD THINGS tend to congregate -- as in locations where metaphysical activity has been seen or felt, through the centuries.  Your private tour takes you through the old town -- where history matches up with what the sighting is said to be. As in -- this is where  the massacre happened, this is where the witches gathered, this is where  MR. L. was done in during Wild West days.  Your tour is a trek through areas that have been through researched by your guide AL PACHECO ----  book a shin dig -- and off we go  505 986-5002
Yes, this street or area has gone active as far as the paranormal on some of AL PACHECO's tours. So what is that odd white in the picture? RIGHT -- the picture was blown up.  It is a white globular? A light trick? A partial image of a ghostly face? You be the judge?

LEFT-- On a ALLAN-PACHECO-PARANORMAL-TOUR    the photo was taken behind the toro group -  the safari had just passed are area that is linked to all kinds of  tragic history and lore.  On the other side of the Wild West wall, is where the  centuries old deeds took place. 

505 986 5002
GOT GHOST GADGETS -- CAMERA -- BRING THEM...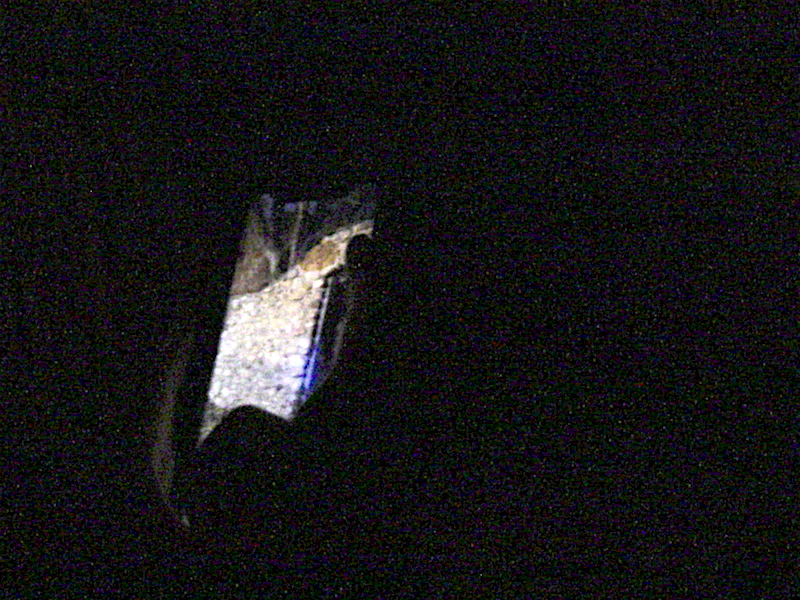 REVIEW -- HISTORY TOUR
GREAT HISTORY TOUR!                                          FEBRUARY 8, 2020
My boyfriend and I booked this tour during our visit to Santa Fe.  
Allan was incredibly knowledgeable, engaging, interesting, and punctual.
We were very much enjoyed learning the history of Santa Fe. 
The price was also great compared to other history tour options in this area.
All in all a very nice experience.
Kayla C.
______________________________________________________________
GHOSTS and ALIENS and HISTORY, OH MY!                               November 2019
ALLAN was GREAT!  
He has so much knowledge of the history and paranormal activity around Santa Fe.
Excellent evening outing!
 G.S.
REVIEW GHOST TOUR --- FAMILY-TOUR-SANTA-FE  Yes, your ghost tour is a paranormal deluxe walk -- UFOS -- GHOSTS -- LA LLORONA -- LA DAMA NEGRA...
GREAT TOUR!                                                                                        NOVEMBER 2019  
We took Allan's tour the evening before Halloween.
Allan has a lot of information and gives it freely.  He has a great knowledge of the history of the area and the way he tells the stories, you can almost see what is happening as he's talking about it.
 I used a ghost app during the tour and received several interesting messages.  
If you take this tour, make sure you take plenty of pictures.  
You never know what you might see.  
I would encourage anyone to take the tour.
JAY Q.
__________________________________________________________________
GROUP of 12 and he kept our interest the whole time!                                  July 2018
ALLAN is very unowledgable and professional.  He kept our group of 12 captivated with his history information... separating fact from myth.  
We wanted to take his ghost toubut ti was booked.  
I highly recommend  Allan Pacheco for great stories about Santa Fe past and present.
Casey A.
CLICK TRIP ADVISOR LOGO / FOR REVIEWS = AL PACHECO's / SANTA-FE-FAMILY-TOURS   BOOK A SAFARI = 505-986-5002 or 505-231-1336


Your ghost tour drubs the false paranormal stories of Santa Fe, you get the REAL DEAL... On your tour -- sometimes odd things happen. Below: a happy couple who toured -- (GHOST) with ALLAN PACHECO 505-986-5002