SANTA-FE-GHOST-TOURS-PICTURES / Ghost walk with ALLAN PACHECO /  505-986-5002 or 505231-1336 
SANTA-FE-GHOST-TOURS-PICTURES   some of the following photos are incredible -- and others -- are photo bombers...  When you ghost tour the capital city your guide is Santa Fe native ALLAN PACHECO (BORN & RAISED IN SANTA FE)   -- his street red = AL PACHECO is a hands on Paranormal Investigator of some renown, radios shows, podcasts, televisions shows that deal with the metaphysical are always having him on as their guest.  ALLAN is also an author of many books, he isa historian and a SAG/AFTRA actor, his tours are from boring... 505-986-5002 or 505-231-1336
SANTA-FE-GHOST-TOURS-PICTURES  on your  spirits walk you do pass by and go through some haunted areas -- GOT GUTS -- are you a ghost chaser --- schedule a tour with ALLAN PACHECO -- SANTA FE GHOST AND HISTORY TOURS 505-986-5002 or 505-231-1336
On your ghost tour --  on rare occasion contact is made with energies -- shades --- how do you  think this SANTA-FE-GHOST-TOURS-PICTURES  came to being... YES -- occasionally this world bumps into the other world -- when you tour with ALLAN PACHECO ---and when that does happen -- HEY BABY!!!!
SANTA-FE-GHOST-TOURS-PICTURES   when on a ghost safari with AL PACHECO -- bring your camera and if you have a ghost gadget on your I-PHONE or hand held GHOSTMETER bring em --- all tours are done at comfrtbal pace -- safaris are done  day adn night --summer adn winter --- 505-986-5002 or 505-231-1336.
SANTA-FE-GHOST-TOURS-PICTURES  ---- if you have read any of Allan's books or heard him on a paranormal radio program and you have questions about the MISSING or UFOS  or the MACABRE -- ask ALLAN -- he tries to tack your tour towards your interests... 505-986-5002 or 505-231-1336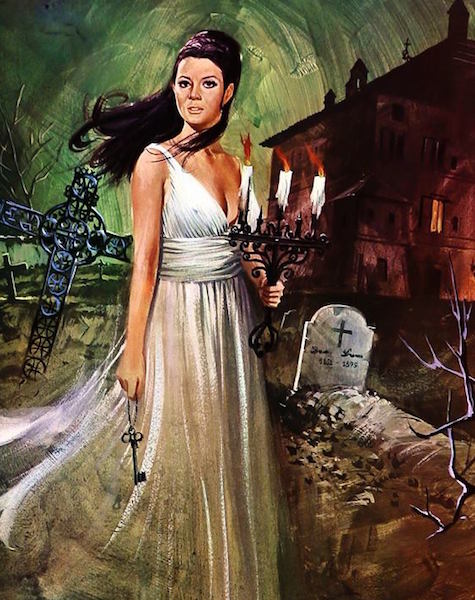 LA POSADA RESORT HOTEL is haunted by the ghost of JULIA STAAB --- her sightings can be very dramatic, other times she manifestos as an orb or electric type energy...  Is this the portrait of Julia, according to the management of LA POSADA --- psychics --- ghost hunters  --- authors ---- reporters -- it is....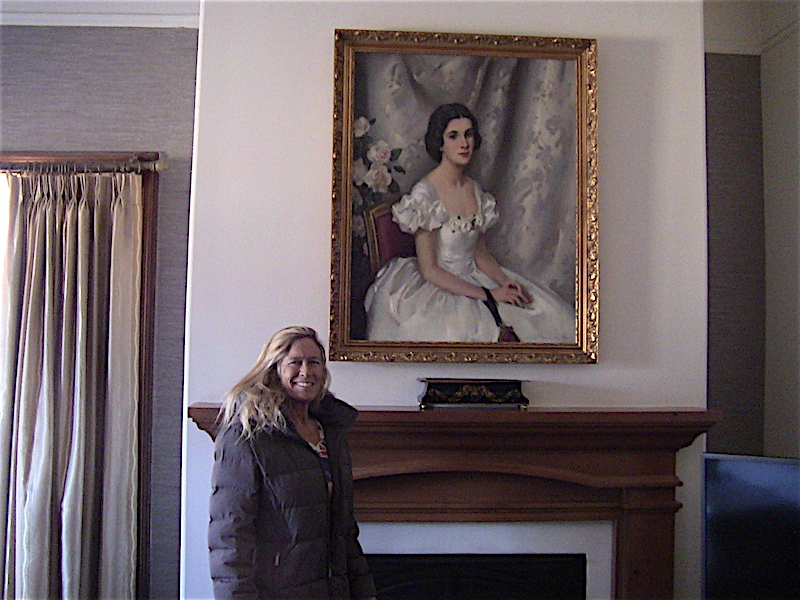 When the ghost tour urge hits you -- call AL PACHECO schedule a tour 505--986-5002 or 505-231-1336 -- he has many different tours -- routes....  On some safaris things are seen, registered on ghostometers, photographed --- and on occasion, as in below -- sometimes a person is shoved or touched by a?. Skeptics will say, it was contact with a tree branch or a prankster struck.  But what happens when there  is no tree branch?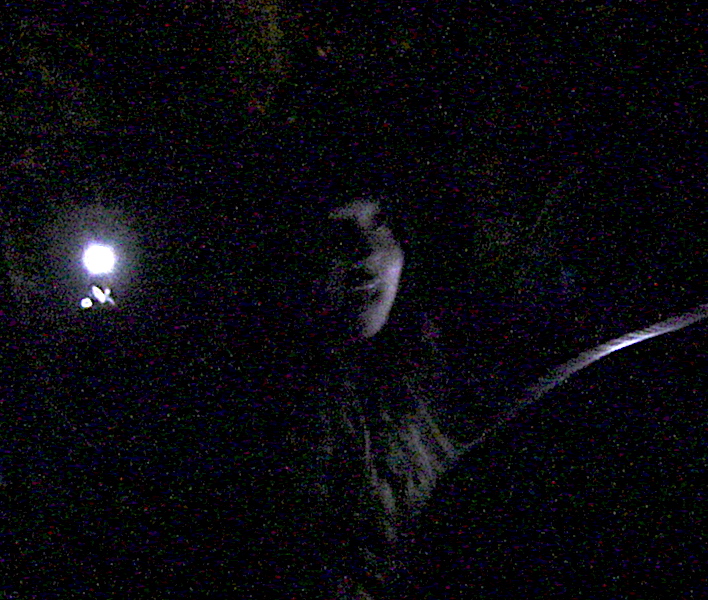 Strange things have happened through the centuries at La Posada here are some examples of the haps one room -- different tours--- ---  note the mirror and the the circled oddities.
LA POSADA --- a first class resort -- and home to the ghost of JULIA STAAB........... CLICK HERE FOR MORE ON the haunted mansion --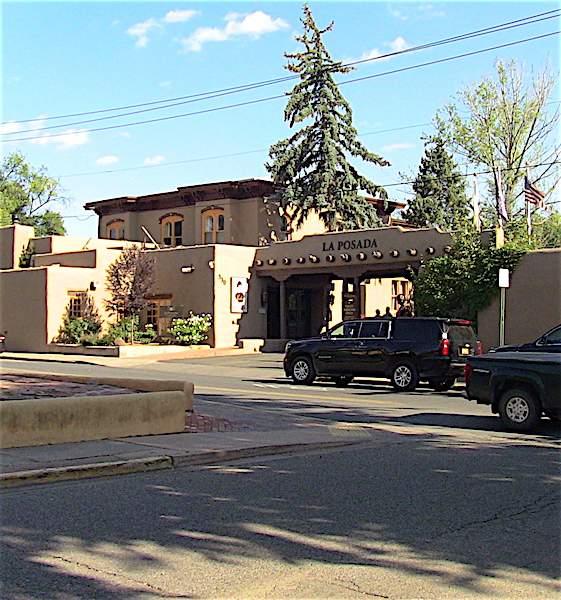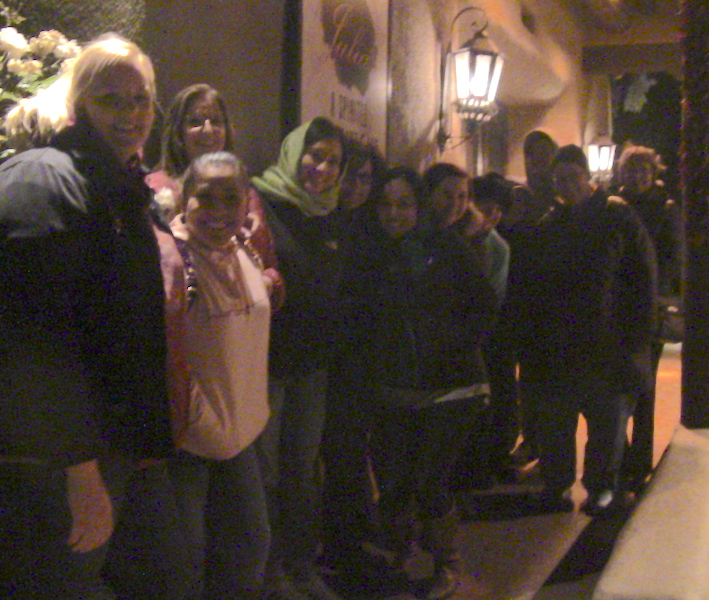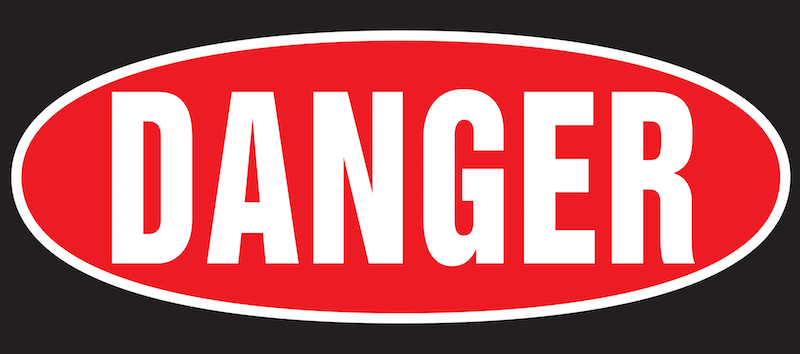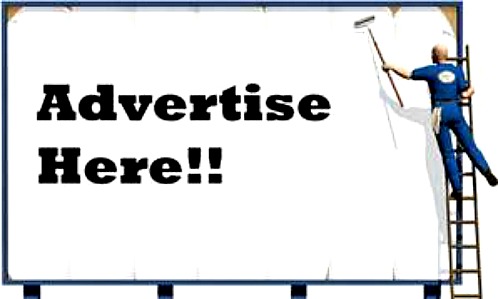 HOAXED!  Yes, it does happen on tours -- it had better be a hoax! Nobody saw this fellow on the tour -- and look what is in the snapshot!   Is it a lady -- in front of a mannequin ????  IF there is not a mannequin  in the window --- then what and not a lady in front of it?  The verdict is = well ----- what do you think? ALLAN thinks it is a trick light --- on ALLAN's TOURS -- you do swim in the paranormal but AL is also very skeptical so you get the skinny on your tours. 505-986-5002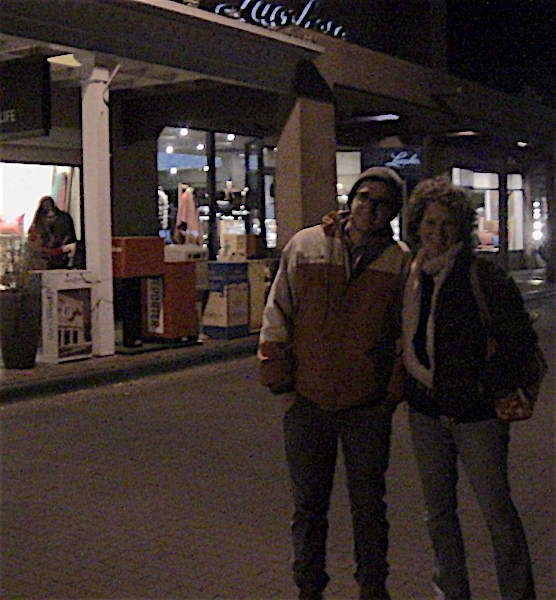 BELOW-- this fellow was having a good time on HALLOWEEN NIGHT --- Perfect extra for that Japanese  1963 film -- "ATTACK OF THE MUSHROOM PEOPLE" or as it was known in JAPAN  "MATANGO - FUNGUS OF DEATH".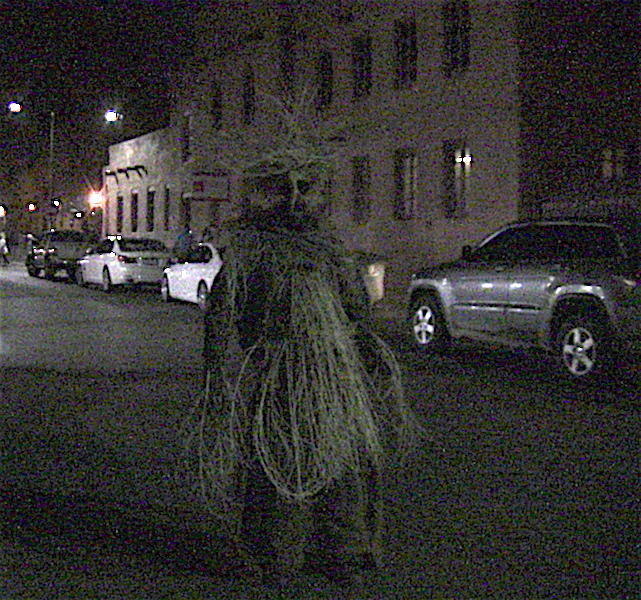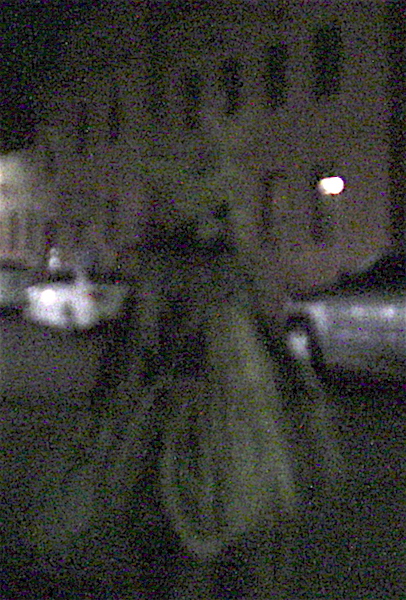 JAPANESE SCI/FI NOT FOR YOU -- HERE IS AN OLD RELIABLE -- FROM 1974 USA --- KOLCHACK --VS. PERE MALFAIT!  ON TOUR -- on a Santa Fe --- HALLOWEEN NIGHT -- THE SPANISH MOSS MONSTER WAS ABOUT --- 
Below -- end of tour ---  A TOUR FOR THE AGES! 505-986-5002 WITH a fire dancer in the background! What more can you ask for --- a safari with ghosts -- haunted locales -- ufos -- the missing and then a circus act after the trek.

TOMORROW'S PARANORMAL NEWS -- TODAY!  When you tour with AL Pacheco === his insights on HAUNTINGS and UFOS --- are usually spot on --- questions are welcomed on his tours --  Book a tour or get AL on your Radio or television program... 505-986-5002 or 505-231-1336 santafewriter@me.com