THE PECOS TRIANGLE
MYSTERIOUS VANISHINGS IN NEW MEXICO!
The Pecos Triangle gets it name from the Bermuda Triangle.  Both places are ripe with unexplained  vanishings. These mysterious disappearances baffle the authorities and seasoned searchers.
This section will concentrate on the strange goings on outside of the northern New Mexico town of Pecos. What is behind these vanishings?  An animal, a lunatic, a monster, extra terrestrials or some type of portal?  You be the judge, and if you have any info contact me--- main is at bottom of page.

            THE STRANGE CASE OF MEL NADEL
Mel "Melvin" Nadel, age 61, vanished outside of Pecos, near  Elk Mountain on Sunday Sept 6, 2009. His disappearance defies scientific explanation.

Mel was a successful businessman at the time of his mysterious vanishing he owned and ran a pilates gym, previous to that he owned a jewelry store.  

Small in nature,5'2", 135 pounds, Brooklyn born Mel was martial artist who had  attained the rank of Black Belt.  Mel was in good shape, he was not some overweight bowling ball of man.

Mel had lived in Santa Fe since 1991, he was happily married and was the father of a 18 year old home schooled teenage daughter. He and his family lived in the exclusive El Dorado area which is south of Santa Fe. 

On Sept 6, 2009, Mel who had a soft quiet voice joined two of his friends on Elk Mountain which is North of Pecos, New Mexico.  Pecos is roughly 16 Miles from Santa Fe.
The Elk Mountain area is a forest that is bisected by trails, private lanes and logging roads. The mountain and landscapes around it are not the desolate Himalayas. The lights of Pecos and Santa Fe can be seen along with cabin lights, at night, depending on where you are at.  The quadrant is filled with landmarks be it the Sangre De Cristo Mountains or the downwards slopes of the Pecos valley, cow creek, etc.

Mel parked his 2001 Cherokee jeep near his friends vehicles and walked over to the nearby base camp which was very close to a forest road. After discussing their plans, around 4:30 PM, Mel's two friends went into the back country to hunt Elk. Mel had decided to build a blind near the camp, if something came by that was fine, if he did not bag anything, that was fine. 
When his pals, Joe Muniz and his brother in law returned to the base camp at 7PM, Mel was nowhere to be seen. The camp and surroundings were searched, however Mel's jeep was parked off the dirt road near the hunter's vehicles, that fact ruled out the notion that Mel had returned to Santa Fe.

The hunters became concerned and thought that Mel had somehow become lost.  The two men blasted their air horn and fired off their weapons in hopes the noise would help Mel find the camp. After reasoning that enough time had elapsed, the  men called the authorities and reported that Mel was missing. 

When it comes to missing adults, the constables first consider the idea that the missing had run off with a member of the opposite sex.  This idea was put to rest.  Mel was a happily married man of 19 years, and had no financial problems.

The search for Mel commend the next day, the search quickly grew into one of the largest dragnets that Pecos New Mexico had ever had.  During the search hundreds of "Official" rescuers looked for Mel while hundreds of "Unofficial" searchers scoured the area. 

Airplanes, helicopters, all terrain vehicles, horsemen, and people on foot looked for the lost man. Sadly, Mel was never found.



On the day he went missing Mel was dressed for the wilderness. He wore polypropylene underwear, which is the best thermal clothes you can buy. He was also attired in thermal socks, a camflauge turtleneck, shirt and pants, along with a camouflage jacket and hiking boots.

Mel was armed with a Martin bow with arrows, a .44 Special revolver and a hunting knife.  On his wrist was a black Seiko watch and around his neck was his lucky 13 pendant that he designed when he ran his jewelry store.  Mel had been born on March 13th.

On wednesday September 9th, a storm ripped into the Pecos area and the search was called off and then resumed the next day.




What is so odd, is that during the first  days of the search, Mel's footprints were found by search dogs, the prints led--depending on which report you read- 50 to 150 yards  away from the camp, the prints followed a trail. Then Mel's prints are truncated, they go no farther.   50-150 yards from base camp is not a long distance, most people would feel very safe this close to their camp, a point of reference.

However, Mel's scent and footprints end at this point, 50-150 yards away from the camp, they do not go off to the left or right. At this location there is no sign of struggle as in Mel being attacked by an animal or human. There is no blood, torn clothing, spent shell casings, arrows or  bear or mountain lion prints. 
What happened to Mel?  None of the limited evidence made sense. 
If Mel had been drug off by an animal there would be evidence of that, if Mel had panicked and run away into the wilderness or had become delusional due to a heart attack again their would be evidence of it. 
Mel's footprints just stop. Is it possible he carefully backtracked to the camp then to the road and had somebody pick him up, and he then went underground, as into a new life.  According to the experts, no. None of Mel's monied accounts have ever been touched. Also, Mel was very happy with his family life.
How can a man not leave one shred of evidence behind as in what became of him?  None of his arrows or bow or any shred of clothing have ever been found, and that area where he disappeared has been repeatedly searched through the years. 
If Mel was at the camp when he disappeared, there is no evidence of a struggle at this site. At the camp there are no animal prints, drag marks, blood, bits of clothing, spent casings, etc. 
During the search Mel's Philippina wife, Edna said , "People just don't disappear."  In Mel's case, they do, and there is no shred of data indicating what overwhelmed him, or where he went or was taken to.
"PEOPLE JUST DON't DISAPPEAR" -- CLICK ON VIDEO ICON --- NOT A SHRED OF EVIDENCE ON WHAT HAPPENED TO MEL NADEL-- AFTER ALL THESE YEARS--A CLUE SHOULD HAVE BEEN FOUND! 
                THE ODD CASE OF EMMA TRESP
On August 31, 1998, Emma Tresp age 71, vanished outside of Pecos, New Mexico, her car was later found on Pecos County Service Road 63A. Which is known to some as DEVILS ROAD.

At the time of her disappearance Emma had no health issues, she was an experienced world traveler and was on her way to the Pecos Benedictine Monastery for a retreat. Emma had been there before,  at least 2-3 times, she knew her way.

On the morning of August 31, 1998, Emma left her daughter's Stillwater, Oklahoma house, she intended to drive to Pecos and reach the monastery late in the afternoon or early evening. 
Emma was last seen alive in Santa Rosa, New Mexico on August 31, at 3PM her credit card record shows that she gassed up at fuel station in Santa Rosa. This data buttress a security video that shows her at a Santa Rosa fuel stop.
Emma who was a widow who never arrived at the Pecos Monastery, later that first week in September her family found out that Emma could not be accounted for.  The deeply religious lady was reported missing on September 8th. Previous to this, on September 6th, her car was found by a hunter on Country Road 63A, which is a dirt road that intersects the Santa Fe road or old Route 66 Highway that enters into Pecos.  
As best as can be determined, Emma's car had gone down road 63A, (DEVILS ROAD) which is heavily rutted. This unkept lane eventually leads to an abandoned fire tower, which is known by some as DEVILS TOWER. Emma's white 4 door Honda Civic had gotten stuck many, a few miles into the forest or 2 miles from the abandoned fire tower.
This did not make sense--Emma knew the road to the Monastery.  Furthermore there is no comparison to the forest road that her car got stuck on to the Pecos Monastery road.  To reach the Monastery, one has to drive into Pecos on a well kept paved road.
Some authorities speculate that Emma took 63A rather than 63 and this is how she got onto the road that leads into the wilderness.  
The county forest road (63A) where Emma's car was found is on the outskirts of Pecos and it is one of the worse roads that one will ever encounter due to erosion and steep hills. There is no way you can confuse this road for the MONASTERY road.
I have been down this road that Emma vanished on, (DEVILS ROAD) searching for any trace of Emma and also researching this mystery.  As stated before there is no way possible one can go down this forest road, without knowing one has made a mistake and taken the wrong route. Emma's road at first gently passes by private  lanes that lead to houses in the forest, then the country road passes by a gate and over a cattle guard.  Beyond this barrier is the unforgiving road 63A (DEVILS ROAD).  
This old fire tower rutted road is filled with ditches, holes, eroded shoulders and steep hills. Why would Emma drive down this road, which is know to some eccentrics as DEVILS ROAD.
Upon finding Emma's car a search was ordered, over 200 "Official' personal looked for the lost lady, hundreds of unofficial people also searched for this citizen of North Little Rock, Arkansas. A $20,000 reward was offered for any information leading to finding Emma, dead or alive.  During the search bad weather  blew in and rescue operations were temporarily halted for close to three days.
Planes, helicopters, searchers on foot, horseback and in all terrain vehicles looked for Emma.  Tragically, the lady from Arkansas or any trace of her, was never found.  What could have become of her? 
Emma's footprints were found around her car, but that was it.  The search dogs could find no scent or footprints beyond her auto.  None of the trackers could find any clues in which direction she had gone.
Inside Emma's car, was her suitcase, coins and the rest of her belongings. Emma did not leave any note in the car of where she was off to, nor did she write anything in lipstick on the car, stating her plight.  
Oddly, Emma left her purse and cell phone inside the car, this does not make sense.  Even if Emma could not get anybody on her portable phone, due to the geography of the area she was in.  Eventually Emma would be in a area where her phone would work if she had planned to walk back towards the outskirts of Pecos or the homes she had past on the wooded lane.
 Emma was 5'6" and weighed around 135-145 pounds. What did Emma take with her, if she really did leave her car and tried to leg it back to the main road or houses that she had previously passed by. Perhaps Emma took a six-pack of sodas with her, one will never know?
The following ideas have been asked by those that went out to Pecos and searched for her. Did Emma try to hike back down the road she came up, was she attacked by a predator animal and then dragged off the road? Did she suffer a heart attack and became delirious and wandered off into the trees and died, or was set upon by some bad men or a bad man who lived in the forest? OR? Was Emma victim to some type of portal or alien?  EMMA's tracks are clear around her car so why is there no other prints, of where Emma could have gone or was attacked by man or beast. There is no signs that Emma was set upon.
CONCLUSION--OR A MYSTERY WITH NO ANSWER!
What is odd, is that Emma's foot prints are seen around her car and then nothing after that. Also, the fact that Emma did not leave any type of message about her plans, as in an S.O.S. message. Did Emma get out of her car and then that is when something happened? As in that is where she vanished at, and thus, no foul play or animal attack occurred?
Through the years no shoe belonging to Emma or bit of clothing of hers has turned up.   
State Police investigator David Martinez who worked the Treps case had this say about this mystery, "It's like she vanished off the face of the Earth, there are no answers."
As the crow flies, Emma vanished about 4-6 miles away from where Mel Nadel vanished.  Two miles in front of Emma was Devil's Tower, beyond that at most was a 3 mile walk to a huge easily seen  campus -meeting center that was run by the Baptist church.
SO what became of this lady? 
Have any info on these mysteries or on other  vanishings contact me (ALLAN) and send me the data--
santafewriter@me.com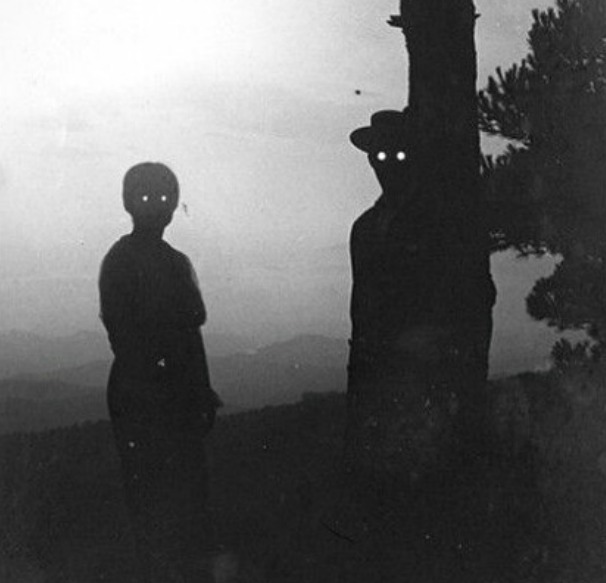 WITHOUT A TRACE--VANISHED
On May 15, 1997, the truck of 19 year old Robert Amos Browning was found near Monastery Lake, which is close to the Benedictine Monastery in Pecos.  Browning, who was 5' 11" and weighed around 140 pounds, had been living out of his vehicle.  Inside his truck were his possession, pass port,  I.D., food, fishing equipment, sleeping bag, clothes and a small amount of money.  The police attested that there was no sign of foul play at where he had camped. Browning's location is roughly 8-12 miles as the crow flies from where Mel Nadel and Emma Tresp vanished.  No trace of Browning has ever turned up, like Emma and Mel, this young man disappeared.  Did Browning meet up with a predator animal, did he go off into the wilds and suicide, was he murdered by some Pecos area serial killer? OR, was he taken by aliens or did he step  through a dimensional gateway? 
THE FOLLOWING BOOKS IS FILLED WITH STORIES OF "THE MISSING"-- "THE VANISHED" & OTHER TALES!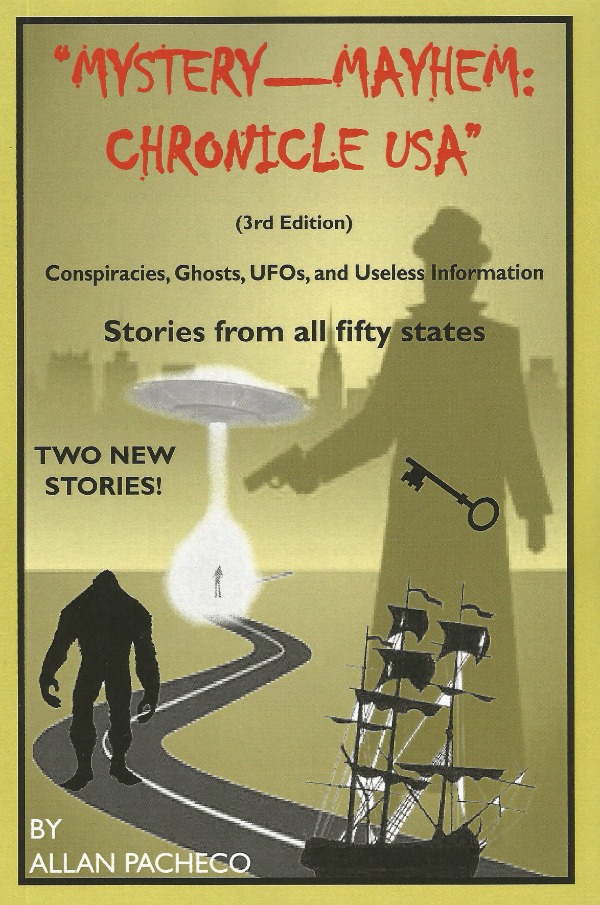 IT IS A GOOD READ!  TO ORDER CLICK ON ORDER BUTTON---LEFT-------THIS BOOK IS SCARRRRRRY!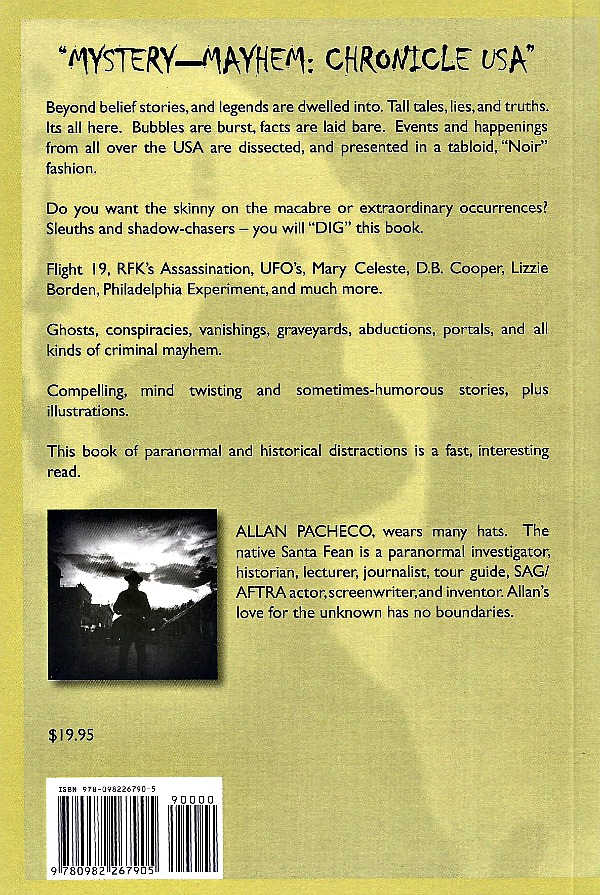 TO ORDER --- PRESS ON ORDER BUTTON -- LEFT SIDE OF PAGE--- THERE YOU WILL FIND DIFFERENT  SELECTIONS or YOU CAN GO TO AMAZON AND PURCHASE A COPY THERE.