Historic Walking Tour -- Santa Fe -- led by Historian & Santa Fe native -- Allan Pacheco
505-986-5002 or 505-231-1336
Your private Santa Fe Historic Tour is not a rush affair, it is done at a comfortable pace.  Questions are encouraged, your Santa Fe safari covers the history of the town --- from conquistador days to modern Manhattan Project mayhem -- (Espionage -- The Atomic Bomb -- and it happened in Santa Fe!)!  The civli War, Wild West days, the Santa Fe Trail, you see the monuments and where it happened on Allan's interesting tours..  Allan Pacheco has written many articles and books on the history of the capital city. Allan is a well known national radio guest, his knowledge of Santa Fe is weaved into your captivating private walking tour ---- Schedule your tour with Allan 505-986-5002 or 505-231-1336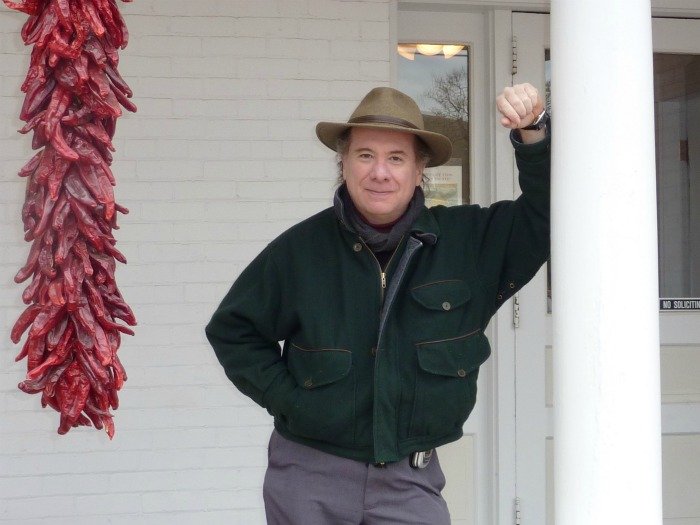 505-986-5002 or 505-231-1336
My husband and I enjoyed Allan's tour our first day in Santa Fe. We learned so much about the history of Santa Fe, which gave us terrific insight for the rest of our stay.
Allan was personable, entertaining, and knowledgeable. He answered our many questions and adjusted the tour to our interests. 

I recommend starting your Santa Fe visit with Allan's walking tour.
Laura May 2018

https://www.tripadvisor.com/ShowUserReviews-g60958-d8434193-r578792429-Santa_Fe_Ghost_and_History_Tours-Santa_Fe_New_Mexico.html#
HISTORIC WALKING TOUR BELOW:  Exploring the historic downtown, inside the world famous LA FONDA on the Plaza.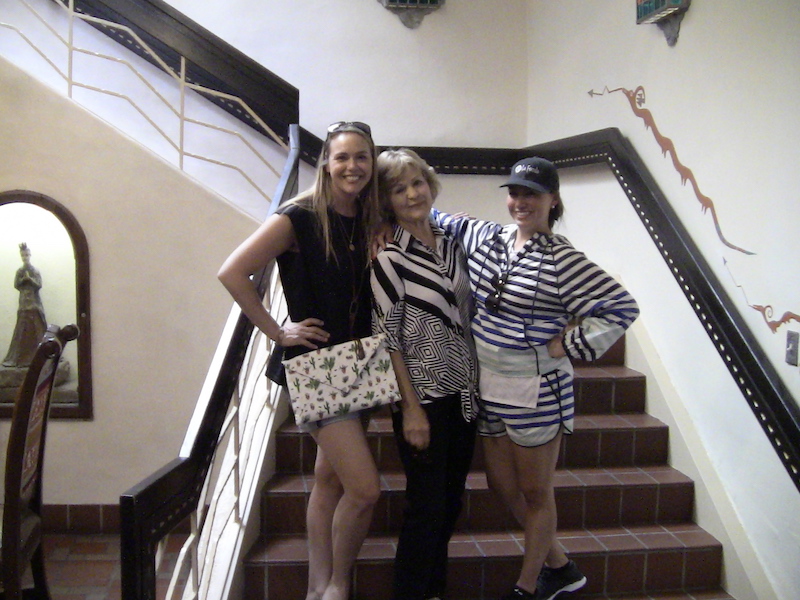 Below -- HISTORIC LOCATION --- the SANATA FE TRAIL MARKER -- This monument marks where the famous trail ended -- in the PLAZA ---   On your History tour -- you hear about SANTA FE's WILD WEST DAYS and you see where the WEST WAS WILD...  Where History happened.
WHEN YOU WALK OLD ROUTE 66 IN ROYAL CITY -- YOU ARE WALKING ATOP THE OLD SANTA FE TRAIL...  RT66 IS A PAVED OVER VERSION OF THE PIONEER TRAIL --- THE SANTA FE TRAIL AND ROUTE 66 ARE ONE IN THE SAME!  LETS GO TOURING 505-986-5002
AL PACHECO GUIDE's YOUR SAFARI 505--231-1336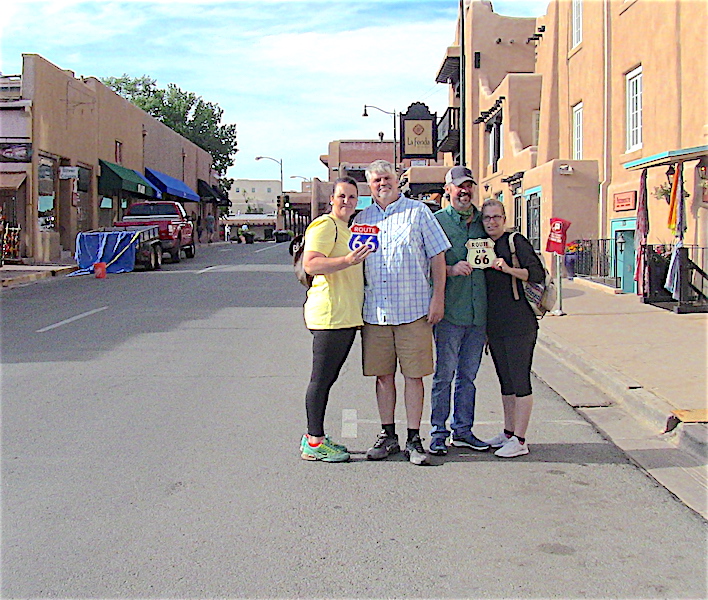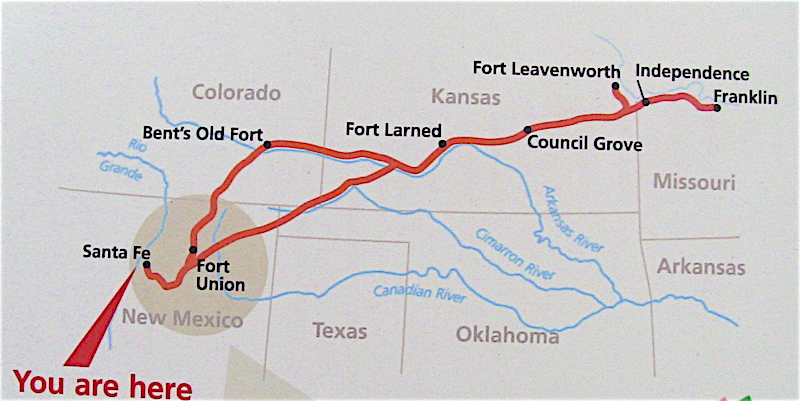 November History Tour Below --- background = PALACE OF THE GOVERNOR's ---- today its a museum, at one time this was the capital building for the TERRITORY OF NEW MEXICO.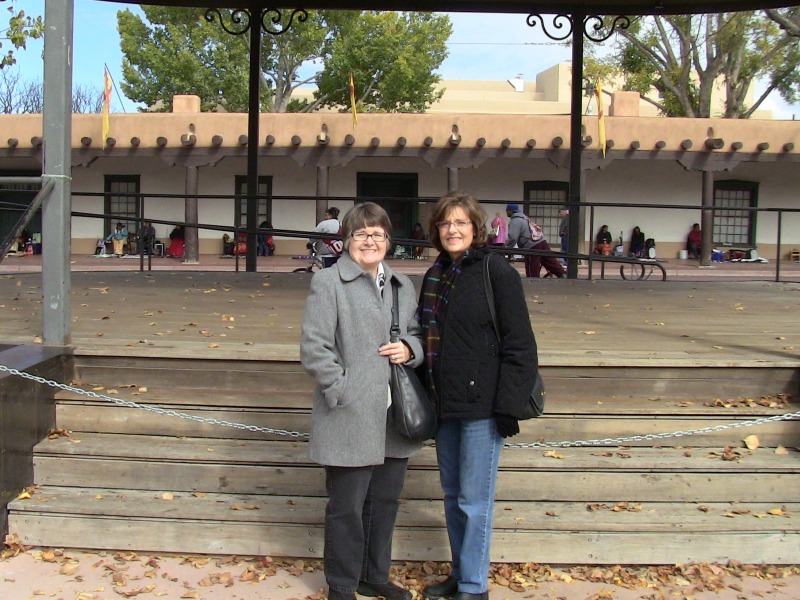 BELOW: On Allan's historic tours, you are not rousted by strangers --- yes these carnies ages ago used to work on the plaza --- YIKES! Allan's history tour is a private safari, you will not be bothered by obnoxious know it alls on your tour, it is your private group, your private family tour or your solo private tour.  Below: this merry go round was located mainly on the NOREAST side of the plaza.  The novel and FILM NOIR "RIDE THE PINK HORSE" was based on this now gone merry go round.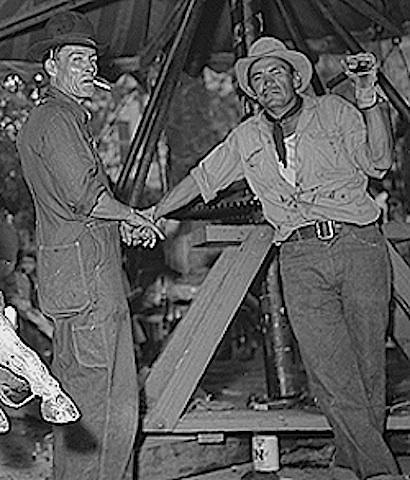 | | |
| --- | --- |
| On Allan's historic walking tours you get the history of the plaza, lore, facts and legend.  RIGHT. The 1946 novel RIDE THE PINK HORSE, and yes, the movie is better -- one gets to see a little of old SANTA FE!   BELOW: history tour in the plaza --- Allan only does history tours during the day.  He is available summer or winter 505-986-5002 or 505-231-1336  | |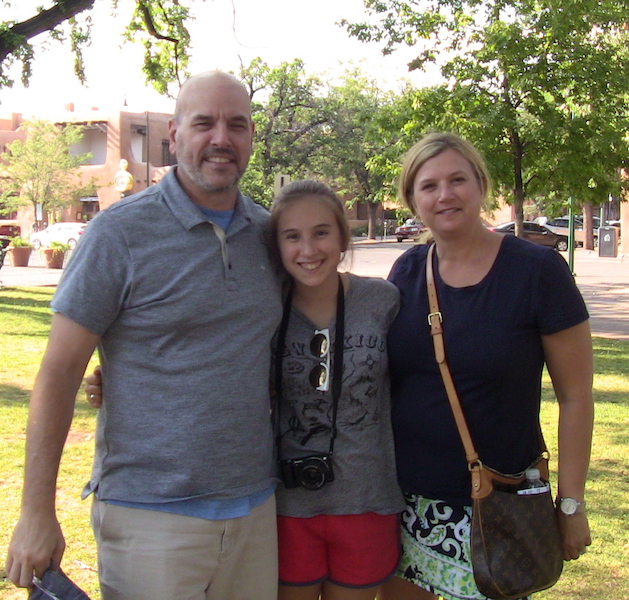 On your Historic walking tour of Santa Fe, you see where the events happened, as you walk the old street and pass by the buildings where the deeds occurred.  Below old WILD WEST Santa Fe.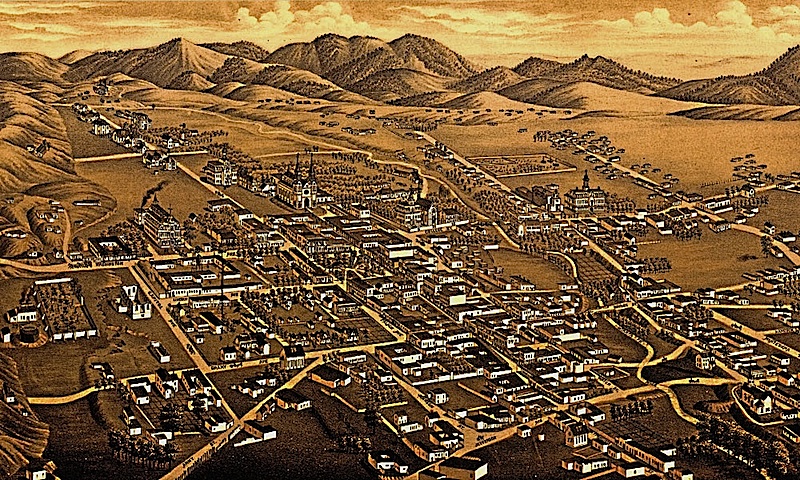 Modern times, Santa Fe is known as DIE STADT SPIONE = CITY OF SPIES --- on Allan's tours you get the low down on the Manhattan Project spies.  In Santa Fe -- Soviets spies -- absconded with the A-BOMB secrets --- learn how it happened on AL Pacheco's history tour!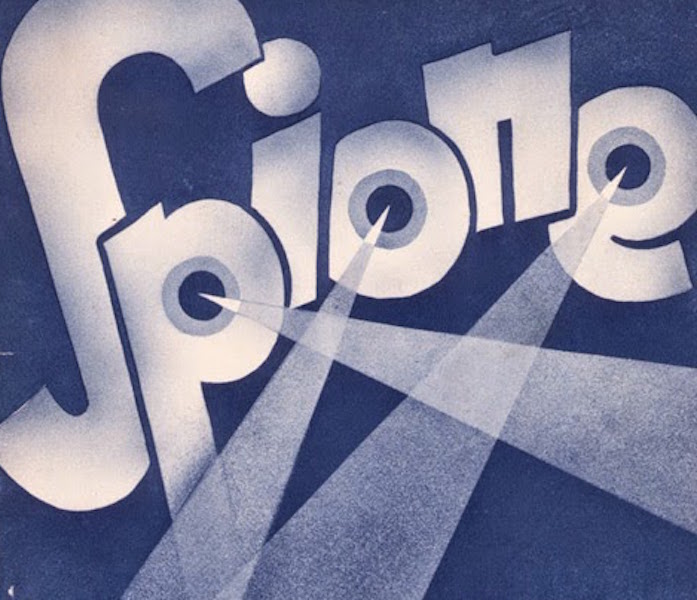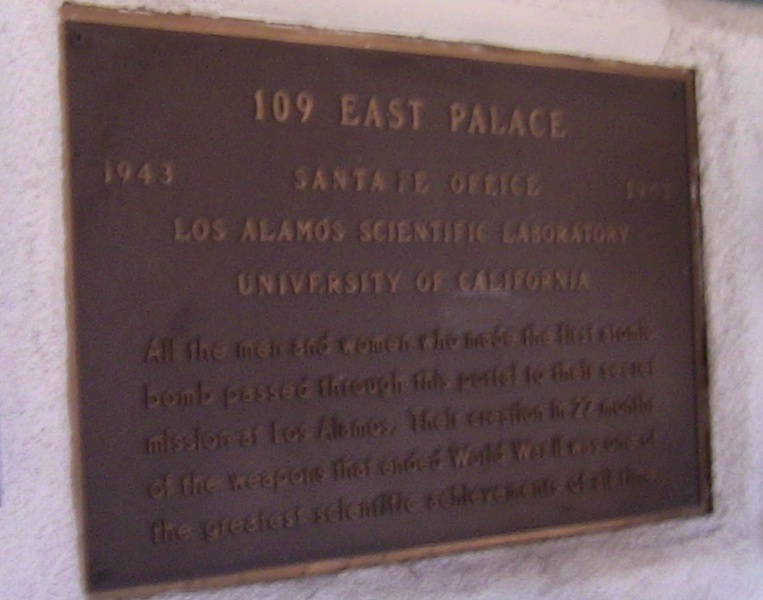 BELOW: Behind Adam and family is 109 East Palace Ave.  During WWII this was the Santa Fe HQ for the top secret  MANHATTAN PROJECT. (ATOMIC BOMB)...  Today it is an art house.  ON Allan Pacheco's historic walking tour you get the interesting facts (505-986-5002) of where and how the Soviet spies were able to do their mayhem, in 1940s Santa Fe.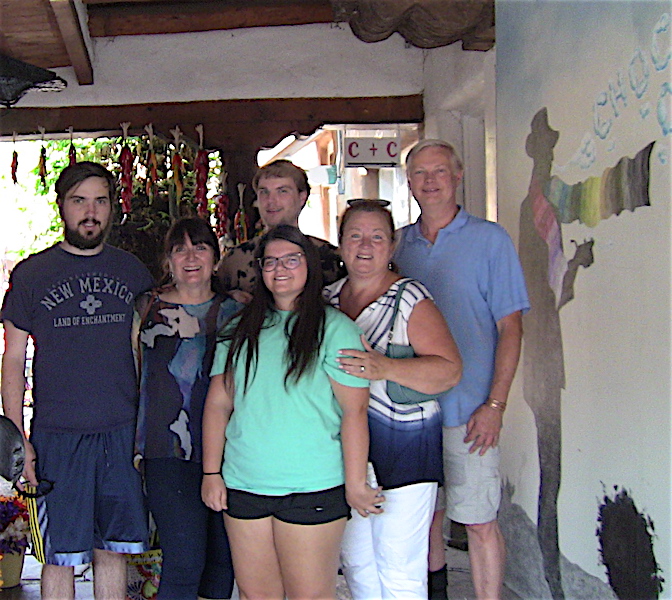 | | |
| --- | --- |
| During World War II, Santa Fe was a hive for spies, their objective was the Manhattan Project secrets.   Forget about the politically correct tale of how UNCLE SAM got his pockets picked -- On AL PACHECO's Santa Fe Historic Walks you get the true story of espionage in the ROYAL CITY -- CLOAK & DAGGER DELUXE! | |
BELOW: On Allan's tour you get the lowdown, unfortunately the BILLY THE KID marker does have a number of false notes.  Go on Allan's tours and get the facts..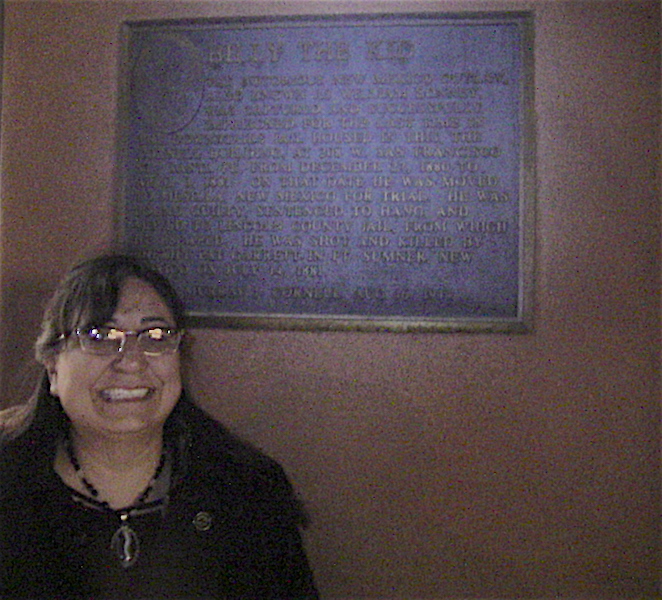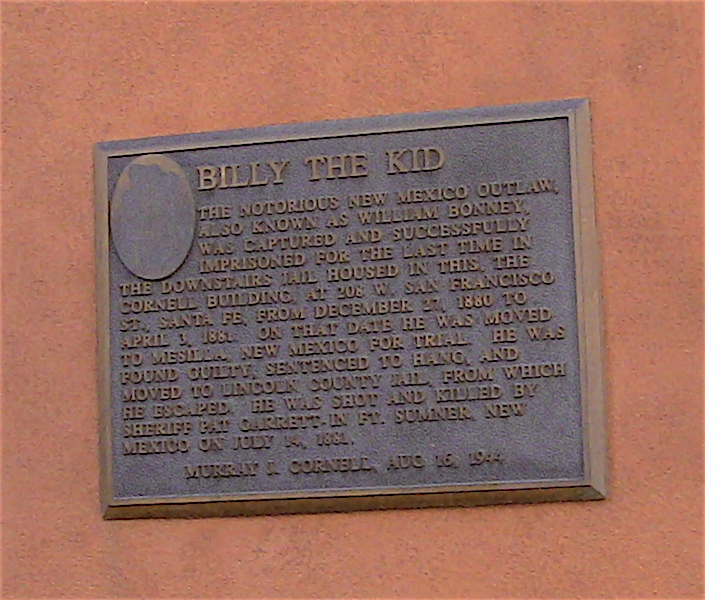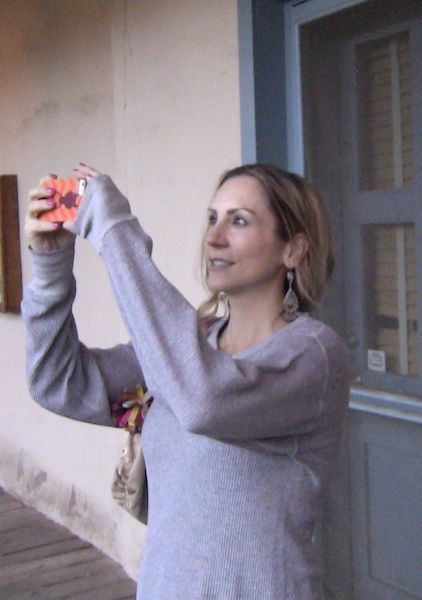 BELOW: Inside the Loretto Chapel on the left is the MIRACULOUS STAIRCASE.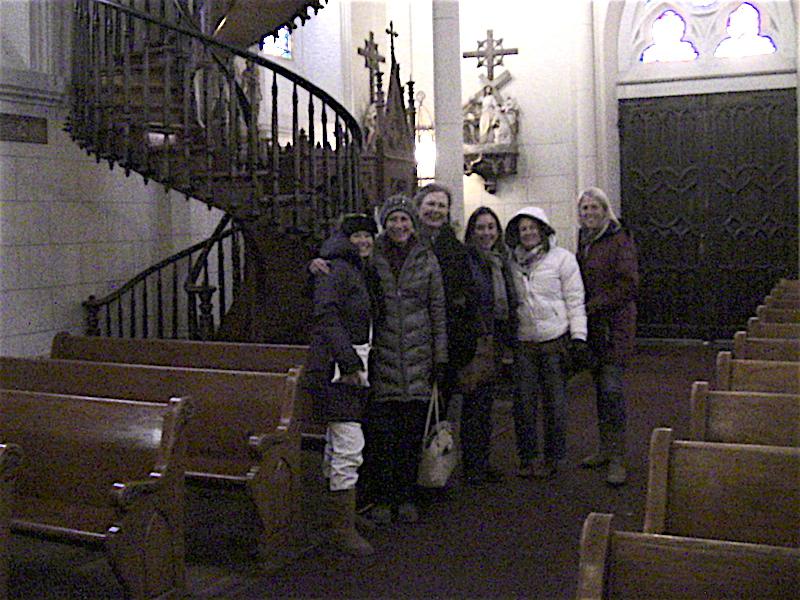 Your history tour goes where events happened.   REMEMBER! REMEMBER! -- When you tour with ALLAN --- bring your camera -- you see some impressive things.  505-986-5002 schedule a safari!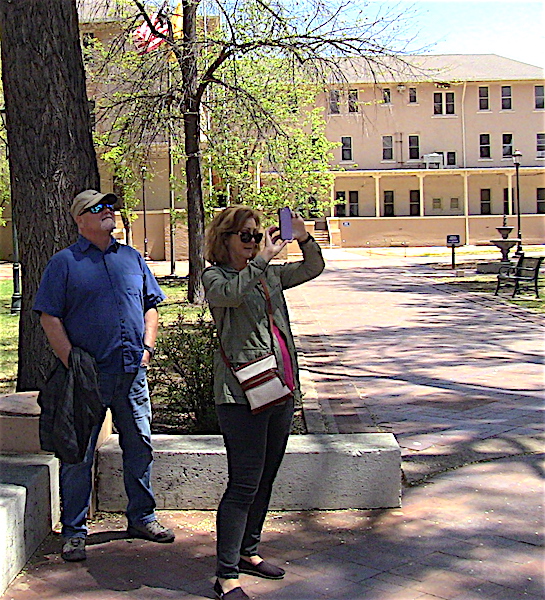 BELOW: Another  history tour -- the monument to the Conquistadors is what was being photographed ABOVE.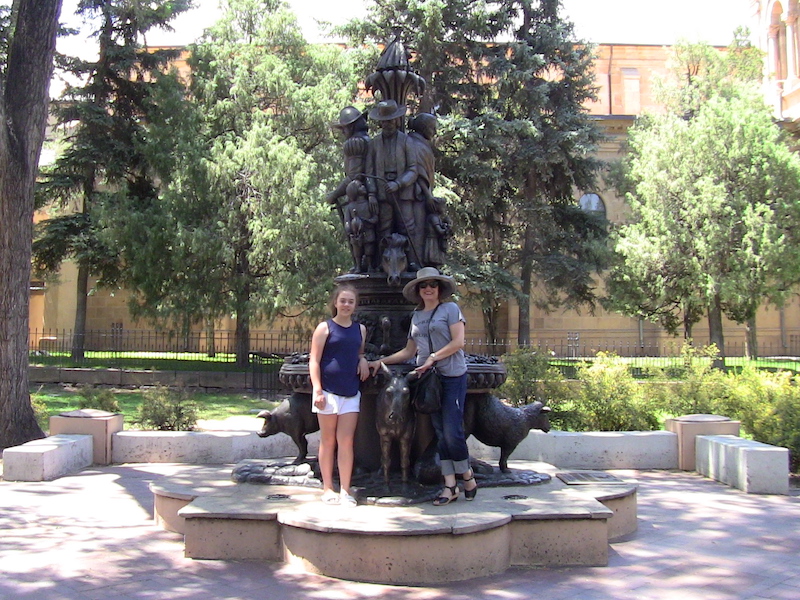 A picture is worth a thousand words --- on Allan's History Tours you get interesting facts and a fun time is had.  Below HAPPY TRAILS -- Roy Rodgers.  On Allan's he aims to bring you a wonderful safari!