Allan Pacheco's Santa Fe Ghost and History Tour = ghostly legends & historical facts. 505-986-5002 or 505-231-1336… Lets go touring!
Allan Pacheco is a native Santa Fean, he was born here, his ancestors pioneered this area. On your tour you get the legends, lore and facts from a guide who is author, paranormal investigator and historian.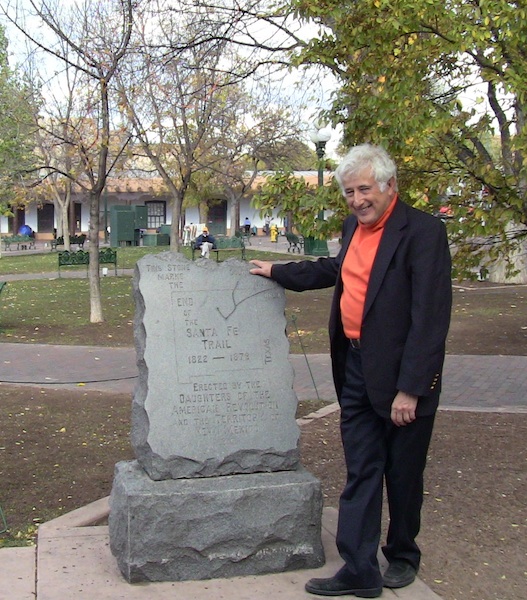 Your tour is one for the ages,  single, couple, small or large group, the Santa Fe Ghost and History Tour has been picked as the best tour in town.  Family or school group--duo--or solo. 505-986-5002 or 505231-1336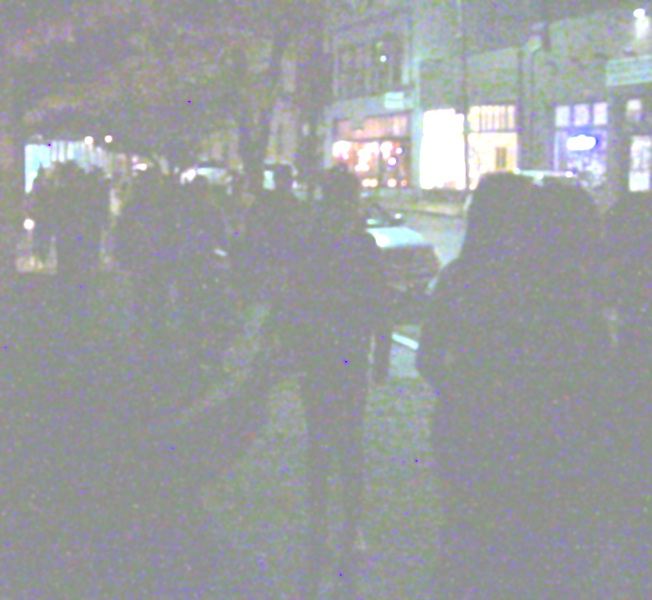 Thank you for the amazing, informative, scary and fun tour last night. It was a great bday gift. None of us will ever forget. Today we are exploring some of the interesting spots you told us about!  
Maria--OCT 2016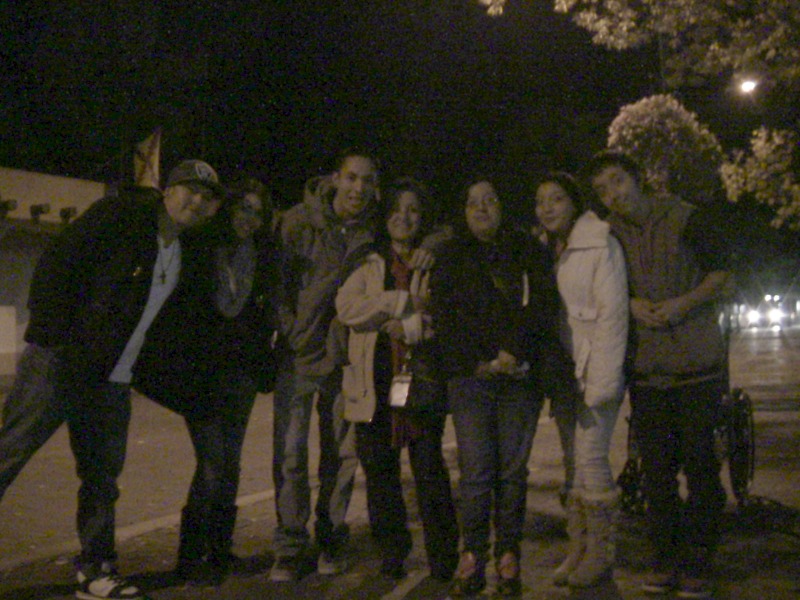 ABOVE & BELOW: The Santa Fe Ghost and History Tour is family friendly --505-986-5002 or 505-231-1336…. Historians, ghost hunters, tourists, families, are invited to tour with ALLAN.  Sometimes, your camera of ghostometer picks up something strange! BELOW...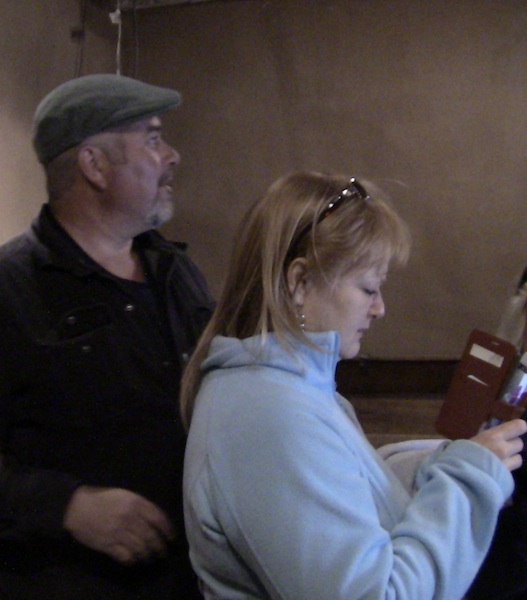 Below = OLD SANTA FE!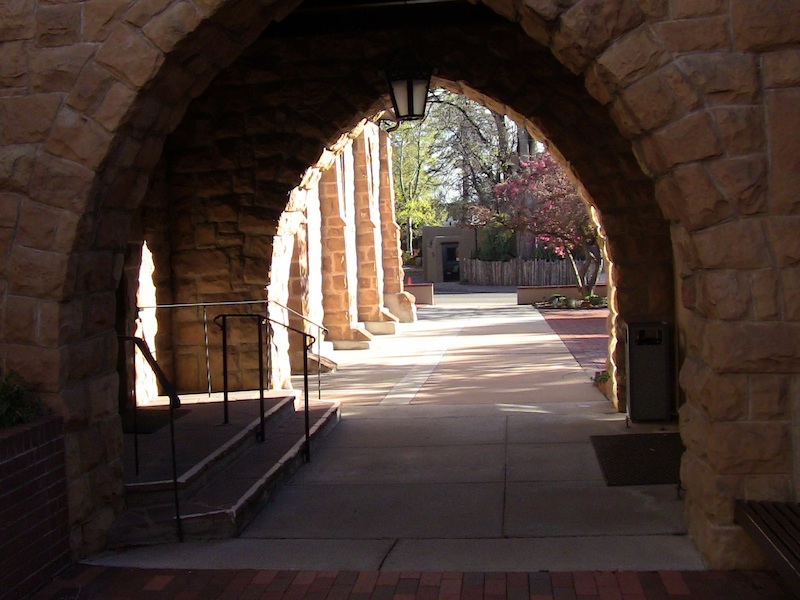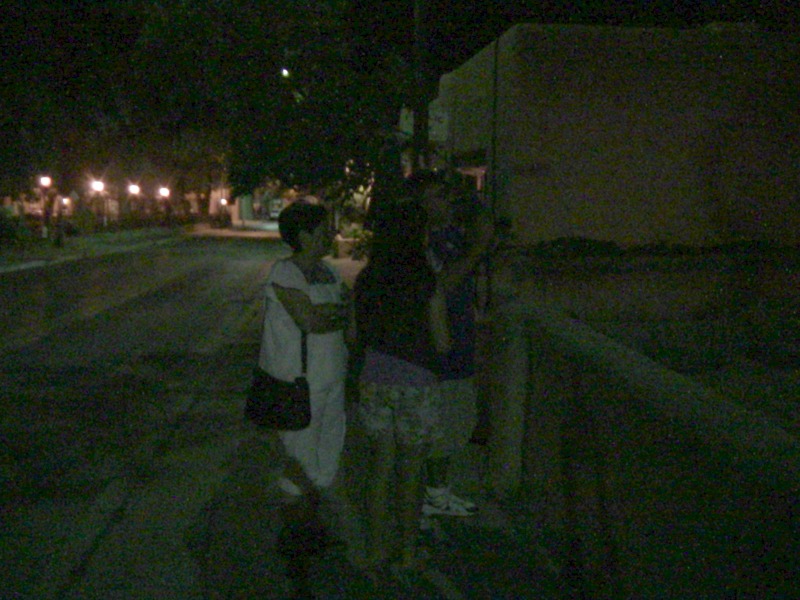 Above: Something was seen on the Santa Fe Ghost and History Tour.  Below: Remember experts have been wrong in the past! Nay sayers of the paranormal are like the commercial below, EL WRONGO!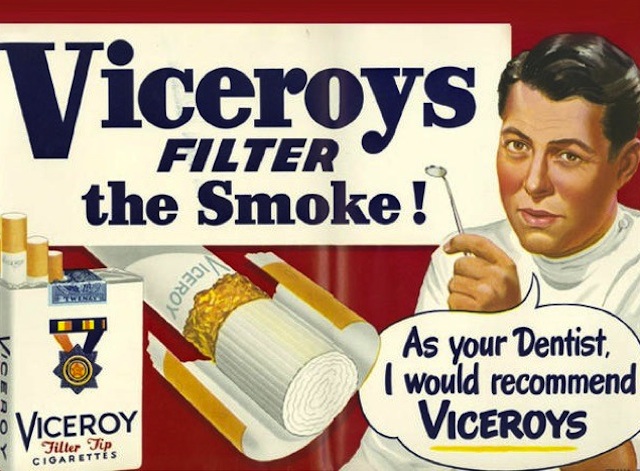 Interesting photo below, this church stands between upper and lower Canyon Road.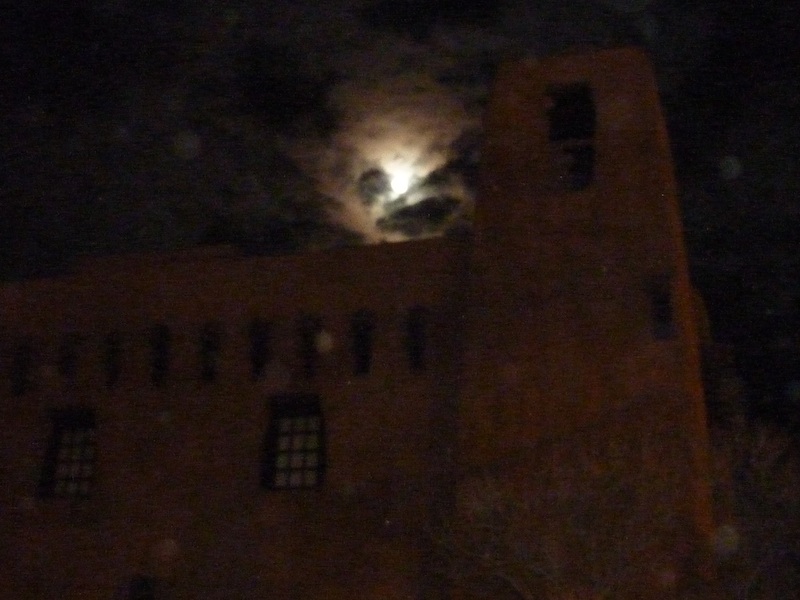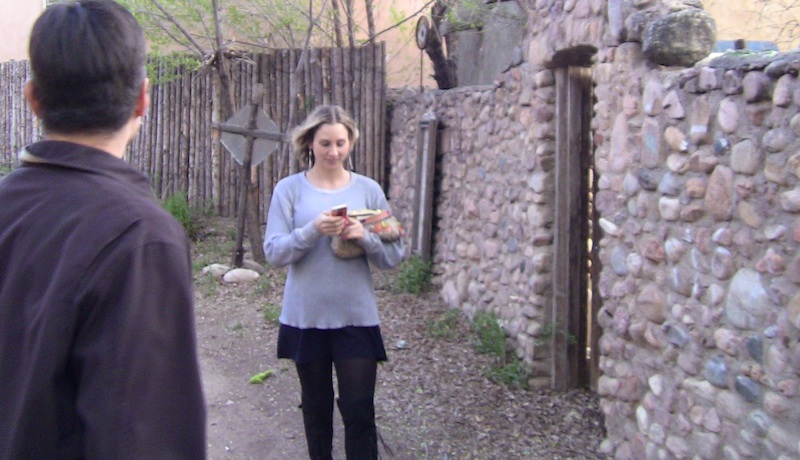 ABOVE: SPOOK LANE -- The haunted kink filled with off paranormal art or object, note the tree --- something out of the BLAIR WITCH film.  Through the centuries this area has been known for its paranormal activity. BELOW: Narrow Spook Lane -- SANTA FE GHOST AND HISTORY TOUR  (Bring a camera)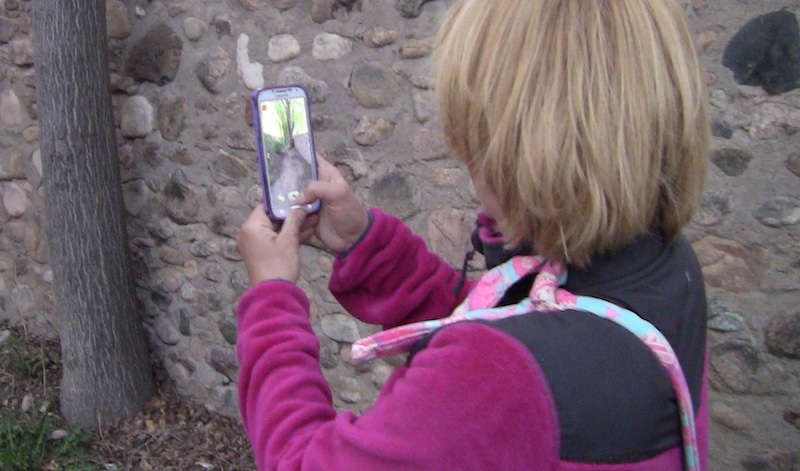 BELOW: ON tour, MICHAEL reaches for his camera, in this area there are all kinds of strange things, "THE CAT O NINE TAILS".  Santa Fe' version of THE BLAIR WITCH PROJECT, you do not know what you will find. The history of this area is filled with ghostly activity, murder and invoking.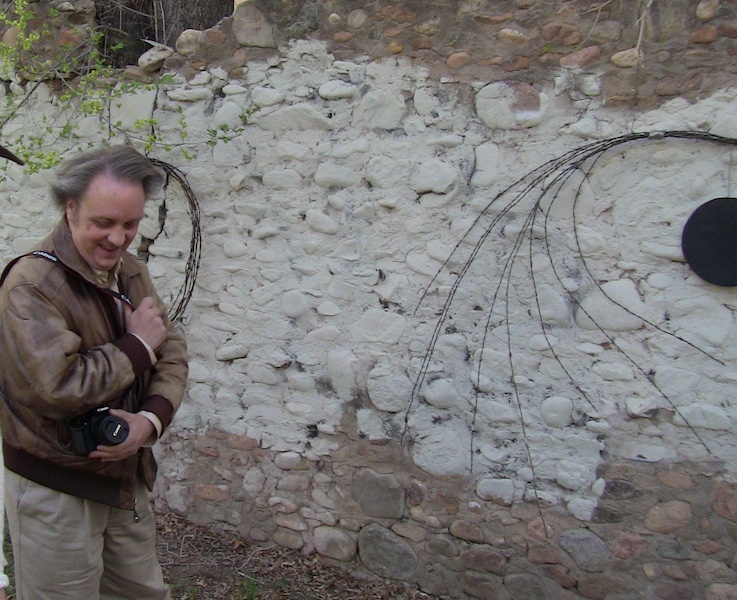 Below: On a Santa Fe Ghost and History tour, something was sensed--near Spook Lane.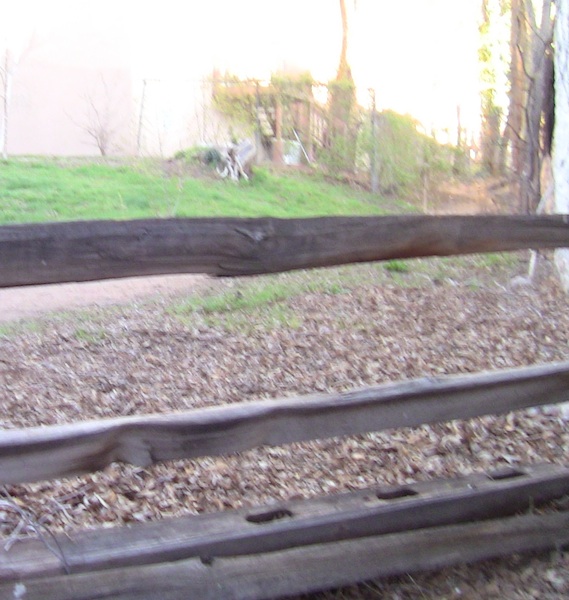 ABOVE & BELOW: There is a reason why certain lanes or areas are closed off, as in ODD ENERGY, BAD MOJO. There is a reason why occultists go to certain areas -- odd energy bad mojo. SANTA FE GHOST AND HISTORY TOUR ---- 505-986-5002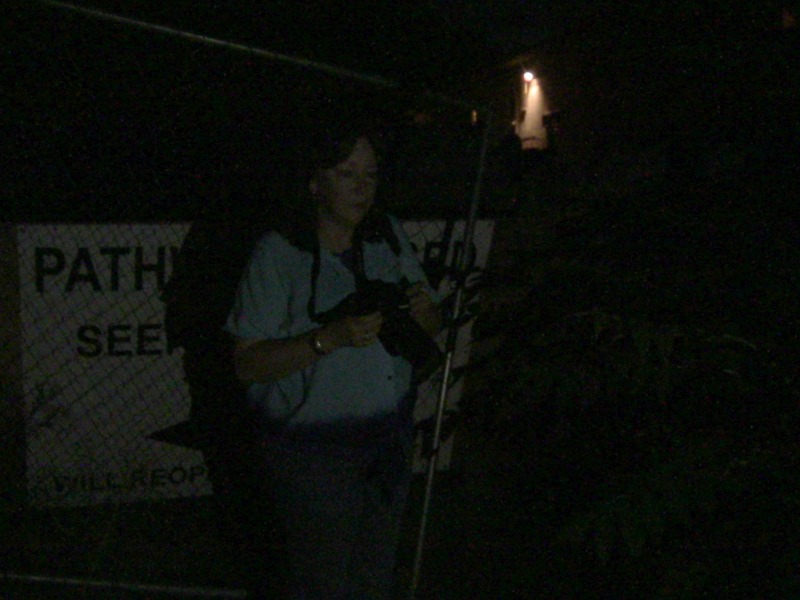 BELOW: ON tour, ALLAN checks his map, he does his best to avoid the DIMENSIONAL DOORWAYS & ZOMBIES. WINK, WINK!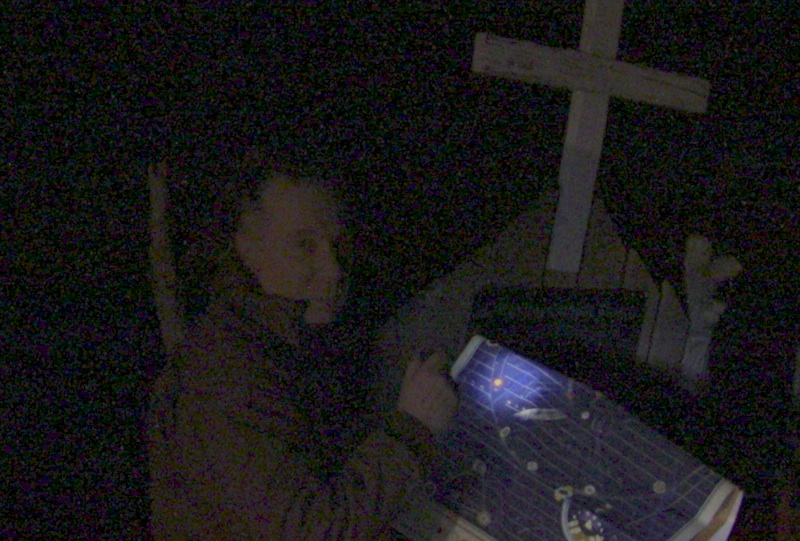 BELOW: In the Plaza, tour guide ALLAN with some happy people who went on the SANTA FE GHOST AND HISTORY TOUR.. Schedule a tour 505-986-5002 or 505-231-1336….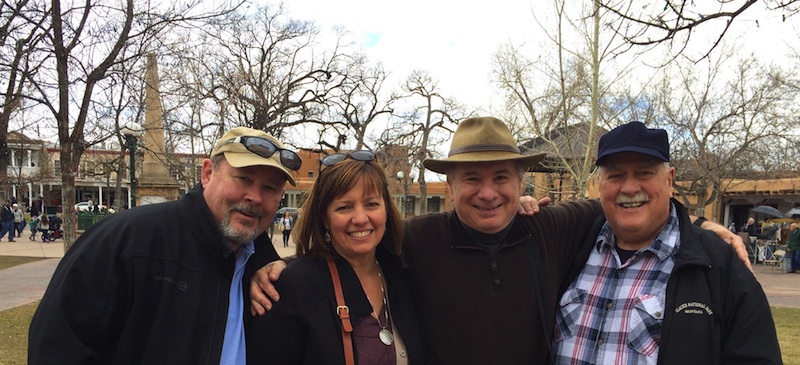 Above: The plaza, early spring ghost and history tour. Below: the PLAZA  summer night 1928.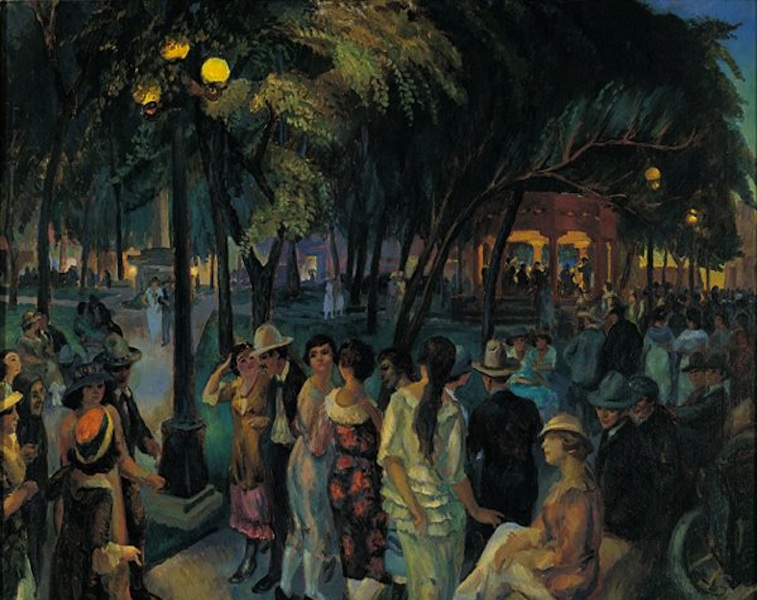 BELOW: BACKSIDE OF THE HAUNTED & HISTORIC "OLDEST CHURCH" --- THIS BLOCKED UP AREA IS WHERE THE GHOULS ARE! SERIOUSLY, THE CHURCH & ADJACENT "OLDEST HOUSE" BUILDING -- ARE HAUNTED.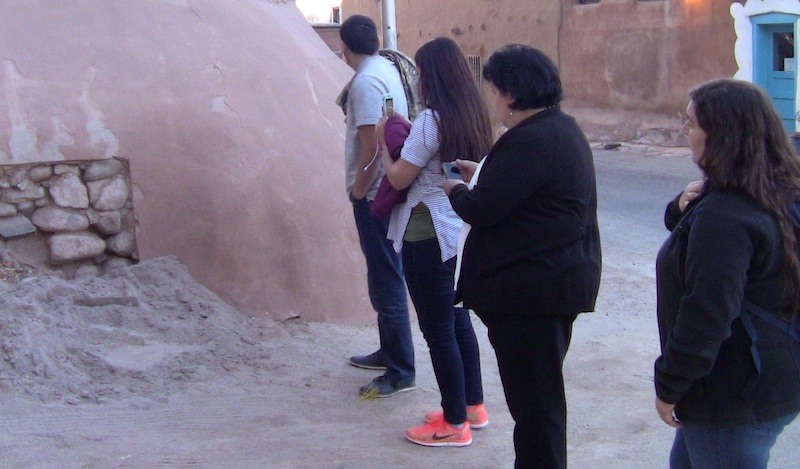 Above: At times the ghost part of the tour can be scary, however the history part is very interesting  and that means at the end of the safari -- you will think "THAT WAS A TOUR FOR THE AGES".
505-986-5002 or 505-231-1336 schedule a private safari!
BELOW:---ANOTHER SATISFIED HAPPY DUO--- Joan and Vince wanted to cap off their safari with some cold ones at The LA POSADA-- which used to be the old mansion of ABRAHAM & JULIA STAAB. Yes, Julia's ghost does haunt the old historic manner.  The beautiful mansion was where Wild West's super villain ABRAHAM STAAB planned his evil deeds. From this estate, this ruthless man ruled the TERRITORY of NEW MEXICO by way of the SANTA FE RING. Staab was the AL CAPONE of his time, so at this location you get a combination of paranormal and history on your Santa FE GHOST AND HISTORY TOUR.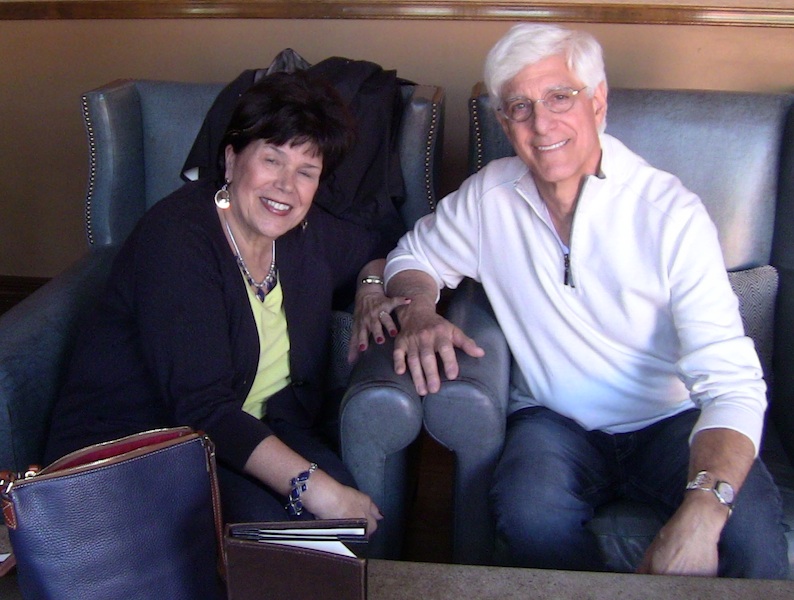 Another satisfied husband and wife, at the La POSADA… The stained glass artwork that is behind the duo that back to WILD WEST DAYS …. A times the ghost of Julia Staab has been seen by the beautiful glass, this was her old mansion, before she ran into lethal trouble upstairs by way of her husband ABRAHAM STAAB.  
505-986-5--2 or 505-231-1336 PRIVATE TOURS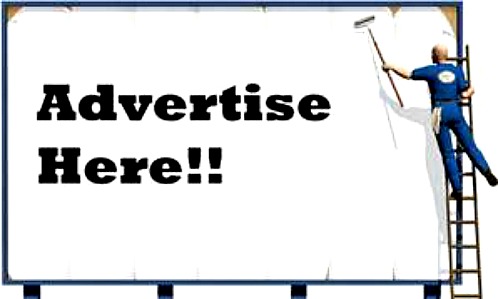 CONTACT ALLAN = santafewriter@me.com

505-986-5002 or 505-231-1336 PRIVATE TOUR W/ALLAN PACHECO

ALLAN's KNOWLEDGE OF THE PARANORMAL IS SUPERB.  DUE TO HIS MANY INVESTIGATIONS OF GHOSTLY AREAS, ALLAN IS A SOUGHT OUT RADIO GUEST FOR LATE NIGHT METAPHYSICAL SHOWS.   
SOME OF THE SHOWS ALLAN HAS GUESTED ON..