SANTA FE GHOST TOUR W/-- ALLAN PACHECO
505-986-5002/ 505-231-1336/  ----- BEWARE ----- BOOOOOOOO!  (WINK-WINK)  END OF A TOUR IN THE HAUNTED LAPOSADA --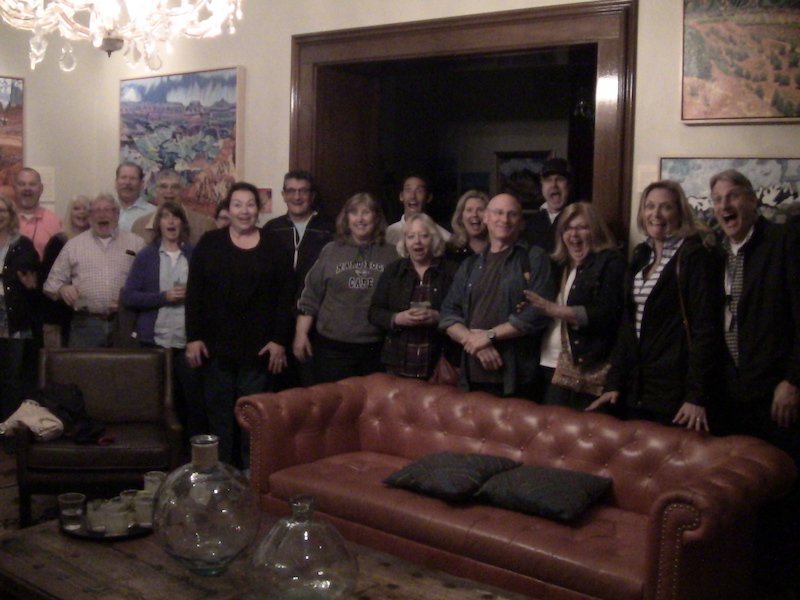 Below at the end of the tour at La Fonda-- "THE JERSEY GIRLS. --- this was a tour for the ages--- LENA  far right had fantastic question. On Allan's tours bring your camera and questions---- if you have a ghostometer--- bring it!  You never can tell.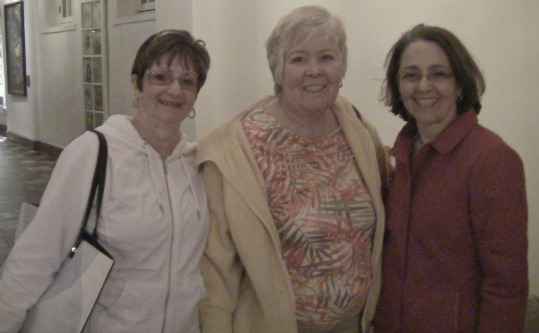 Allan's Santa Fe ghost tours and history tours are done year round-- day or night.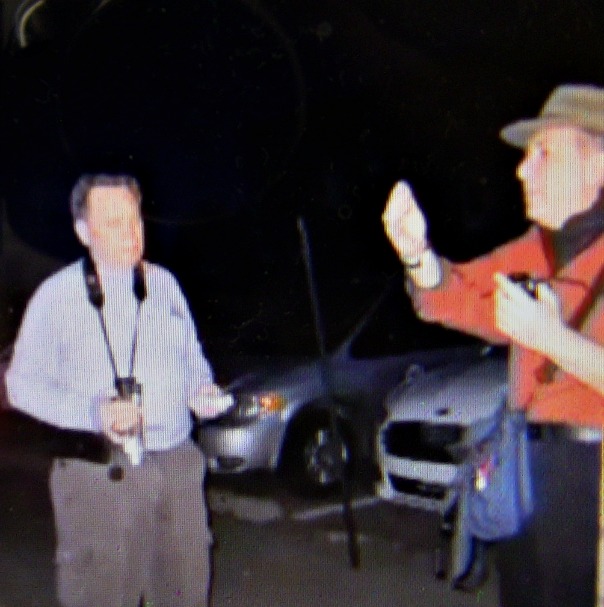 ON ALLAN's TOURS --- YOU WALK THE OLD TOWN -- YOU SEE WHERE HISTORY WAS MADE & WHERE THE PARANORMAL LURKS!
 

THE PARANORMAL CAN EVEN BE FOUND OR BE LURKING ON LOCAL- REGIONAL--TELEVISION! 

THE FOLLOWING (BELOW LEFT ICON -CLICK ON) SHOWS WHAT HAPPENED WHEN HACKERS GOT INTO A PROGRAM in 2013.

ZOMBIE ALERT ISSUED IN MONTANA, MICHIGAN & NEW MEXICO!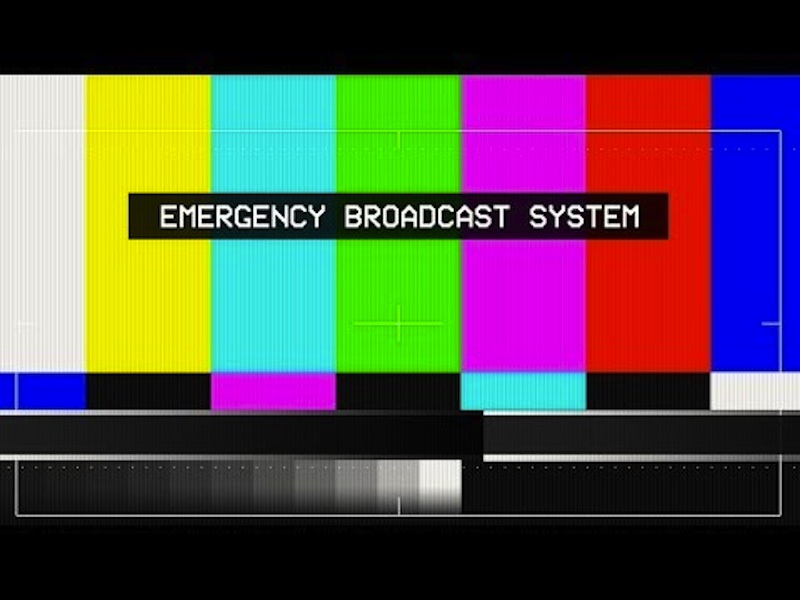 IF YOU TOUR WITH ALLAN, HE WILL KEEP YOU SAFE FROM THE WALKING DEAD -- ZOMBIES!  BELOW: YOUR TOUR GUIDE & AUTHOR (ALLAN) IN ACTION!

Alan's tours are filled with info--chills- thrills and fun! 505-986-5002 or 505-231-1336 schedule a tour! Below some happy people who took Allan's tours.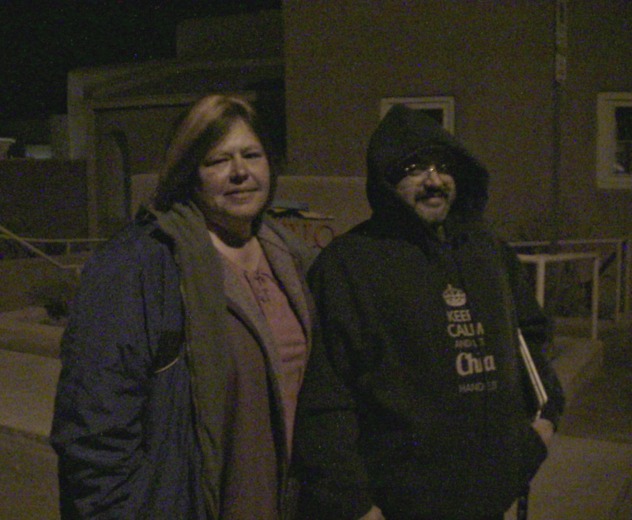 Book a tour --505-986-5002 or 505-231-1336….. Below photo from a ghost tour---in a haunted area--at LA POSADA! The paintings in this room are modern but the refurbished furniture goes back to wild west days.  On Allan's tours you go where the action is or where the ghosts are. Bring your camera, ghost rods, ghost meters and scanners,  you never can tell when that opportunity will happen, when contact is made..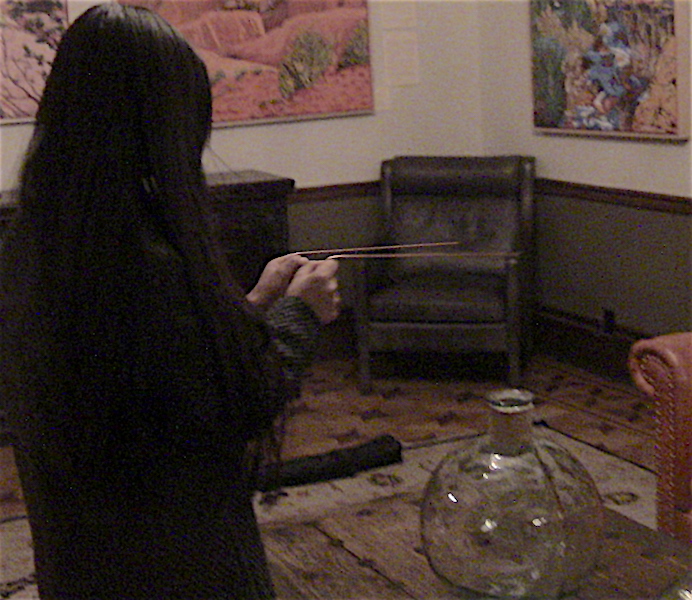 Above: The rods were tried again in a different room ---- not the same room as in the docu ---- below.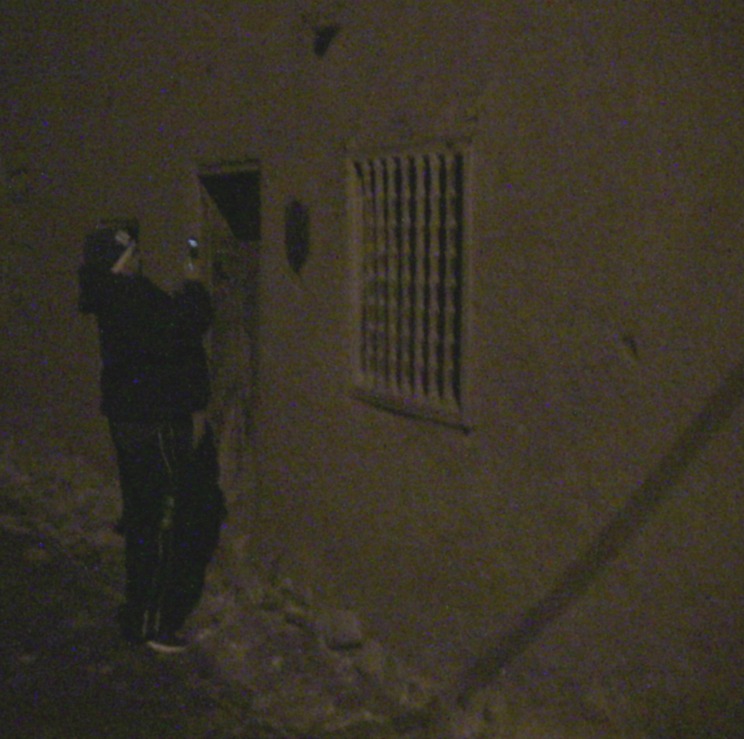 On ALLAN's Santa Fe ghost tour--bring your equipment-- you never can tell--- you never can...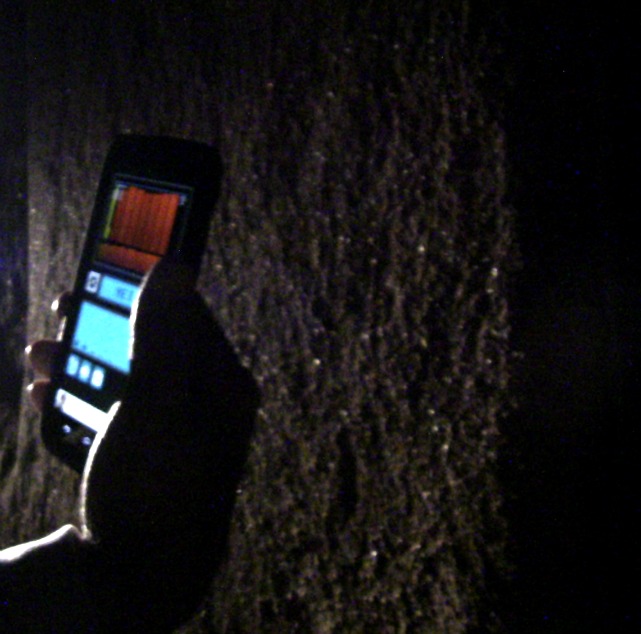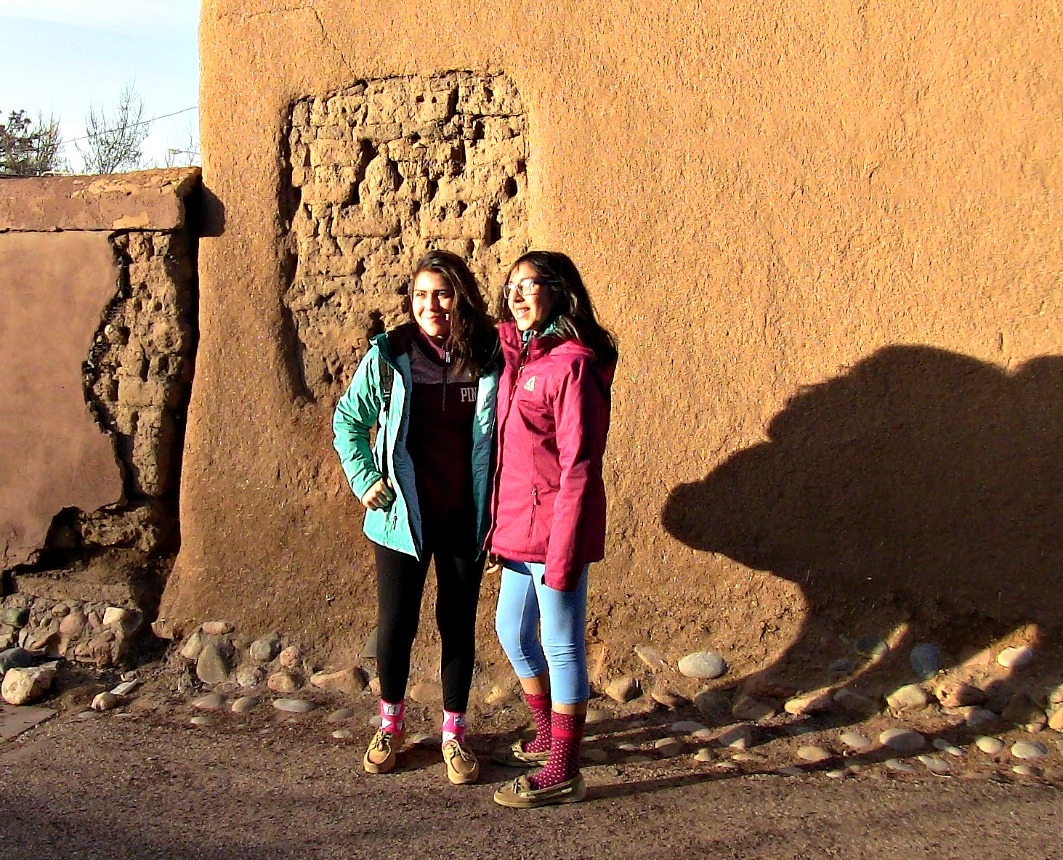 What a strange shadow--- outside of the witches' house---the shadow can be explained--- or can it???  The skeptics use logic and say the pose of the girls made for that odd shadow.  According to the weird beards this is the witches---EL LOBO DEL NORTE -- a beast that was invoked from another world. The girls by accident played into the energy of the old witches house. What is fact--- at night-- and at times----some times odd contact is made at this place---by ghost hunters who take Allan's tour. This contact does not happen all the time-- it is rare-- but when it does occur--- YEOW!   If it is a day tour and if it is open, Allan takes his ghost tour into this haunted building. YIKES!  BELOW: AT night on tour ---  that man is working his ghost o rods -- this area through the years has registered some strange reading on ghost hunter gadgets.  At night or daytime, photos of this place sometimes have some strange shadows or orbs in them.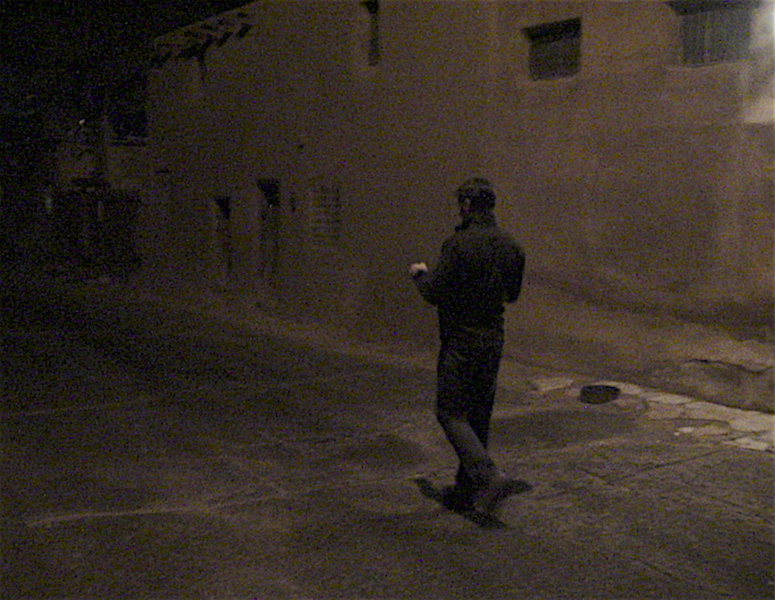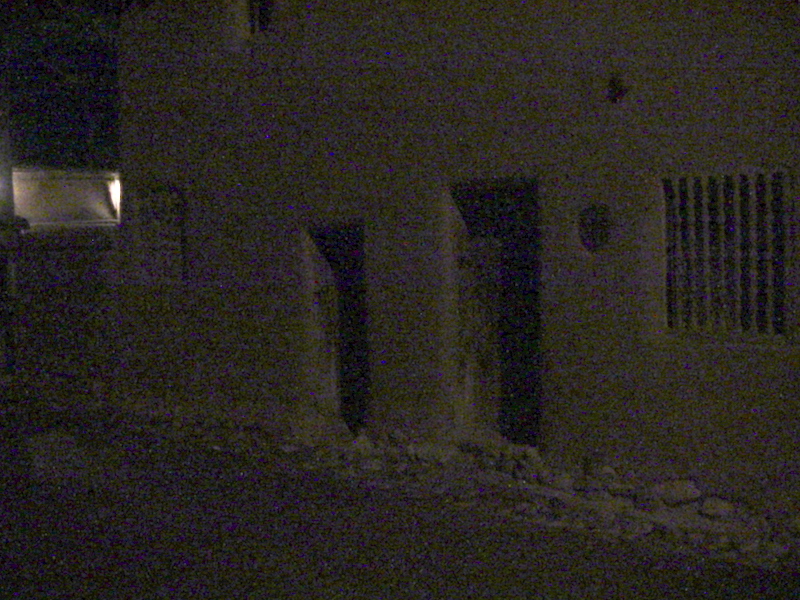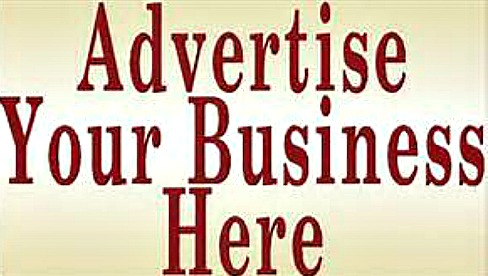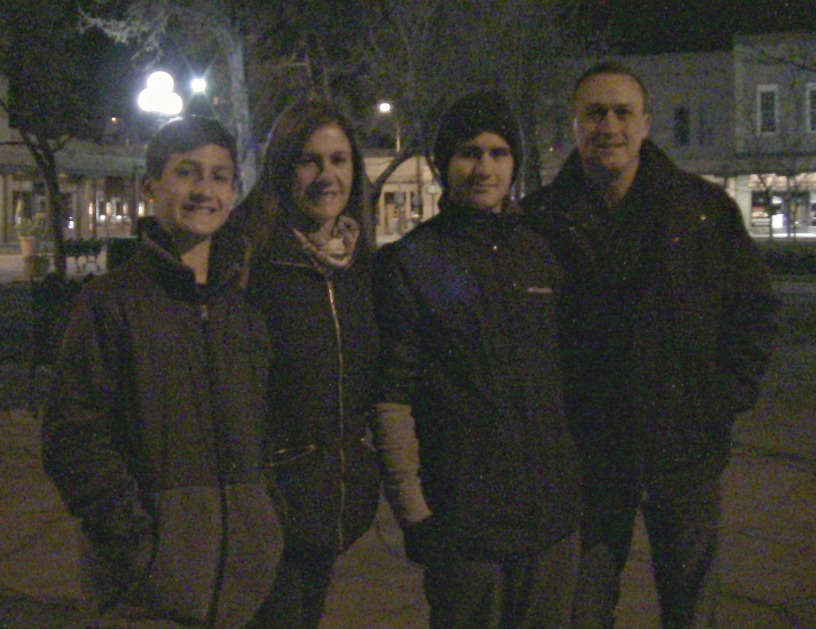 ABOVE: At the end of the tour--in the plaza a happy group--- Tyler 3rd from left--- got some interesting orb photos on spook lane--- on Allan's tours -- you never can tell what you may photograph or get on your ghostometers.  Santa Fe awaits-- 505-986-5002 or 505-231-1336 call and schedule a private tour.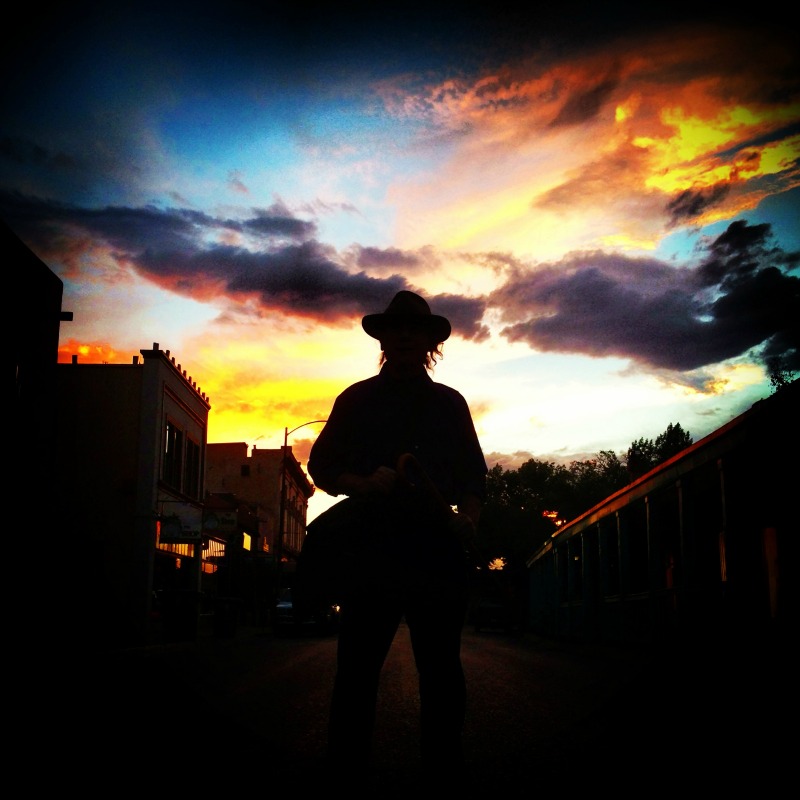 GO TOURING W/ ALLAN-- 505-986-5002 or 505-231-1336--- YOU WILL BE GLAD YOU DID!
505-986-5002     or
                 505-231-1336
santafewriter@me.com

505-986-5002 or 505-231-1336 TOUR W/ ALLAN

| | |
| --- | --- |
| | NEED A RADIO OR TV GUEST --- ALLAN IS AVAILABLE--- HE HAS DONE TONS OF PARANORMAL SHOWS! |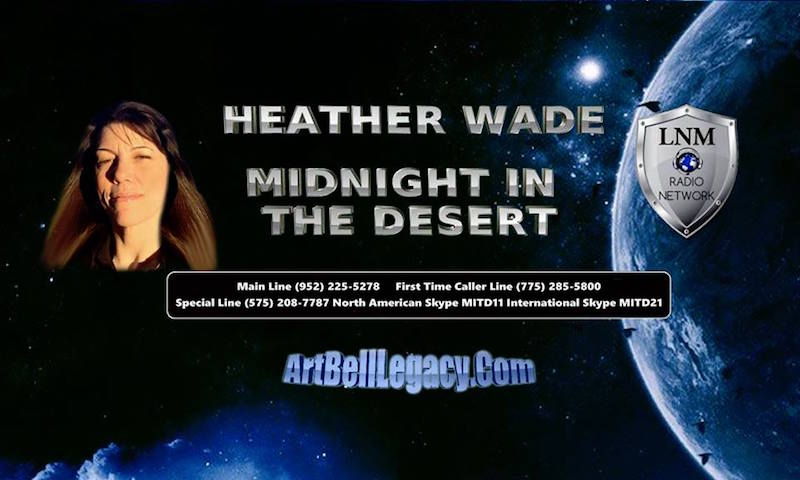 ----SOME OF THE SHOWS ALLAN HAS GUESTED ON----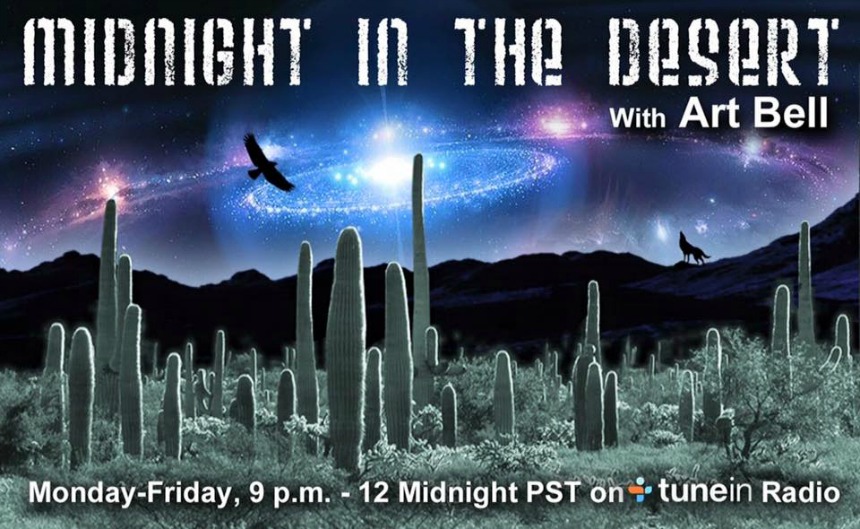 TOPICS = GHOSTS - UFOS - THE VANISHED - CATTLE MUTILATIONS - HAUNTED PLACES - MKULTRA - UNSOLVED MYSTERIES - MACABRE - TALES FROM ALLAN's TOURS & INVESTIGATIONS !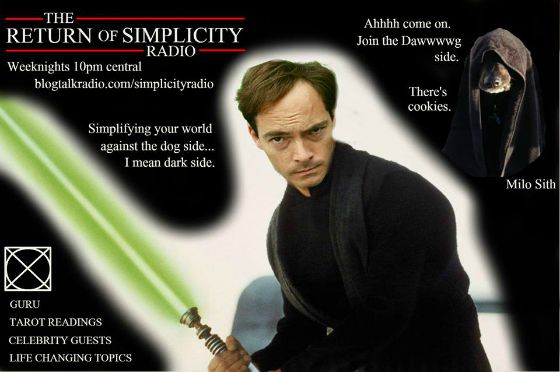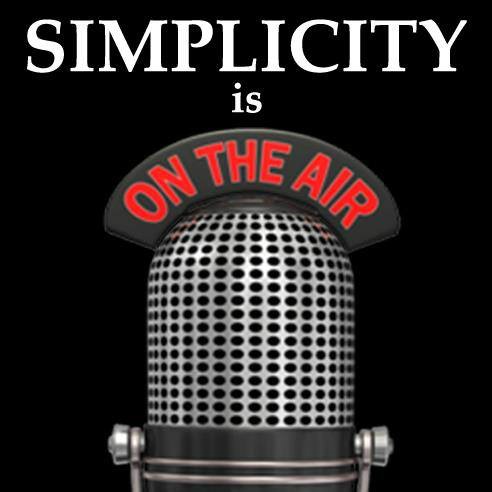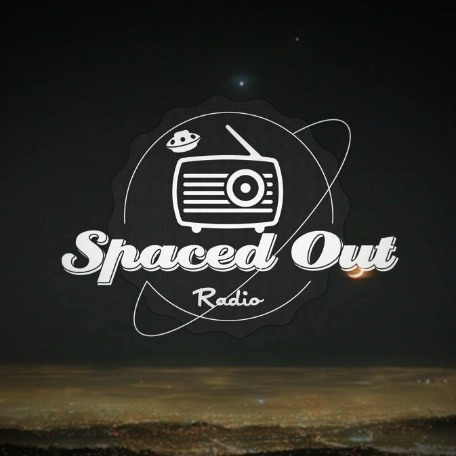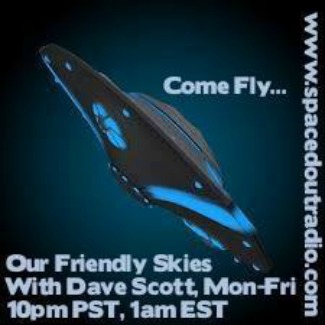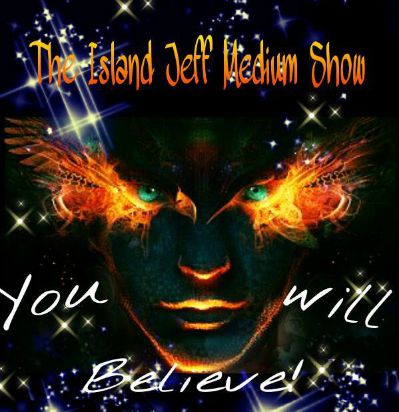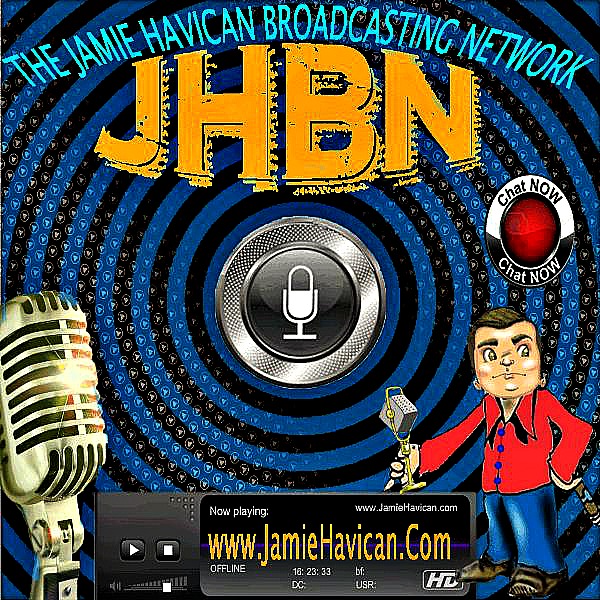 TO GET ALLAN ON YOUR SHOW--- 505-986-5002 or 505-231-1336 or santafewriter@me.com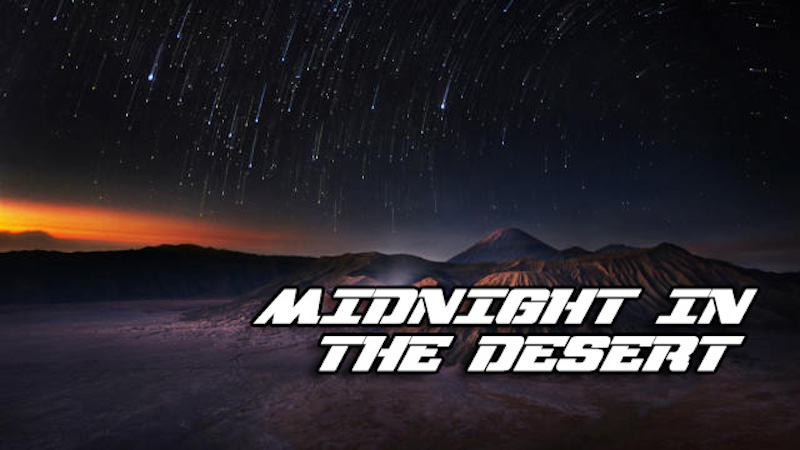 ALLAN's LATEST BOOK = "DOMINGO NEGRO"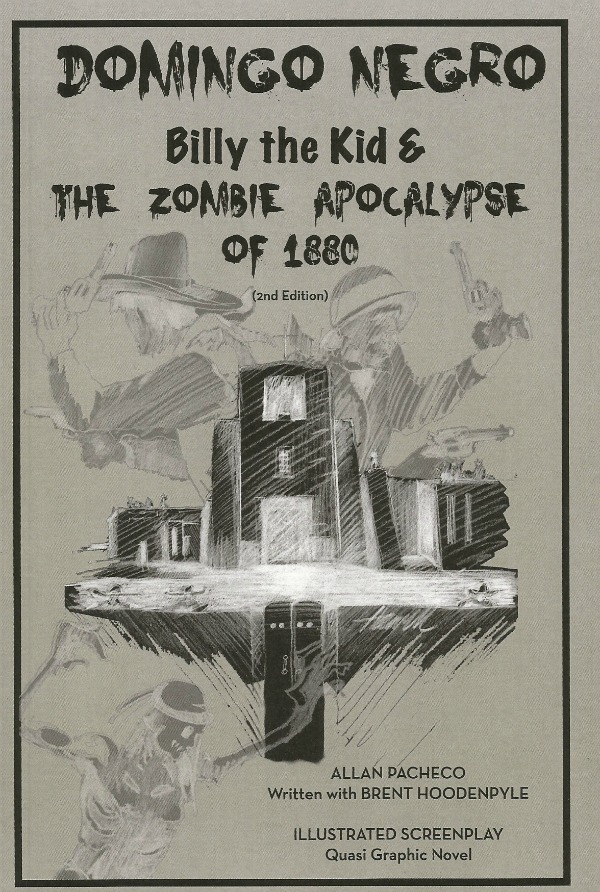 ORDER--HIT BUTTON BELOW & LET ALLAN KNOW HOW YOU WANT BOOK AUTOGRAPHED OR GO TO AMAZON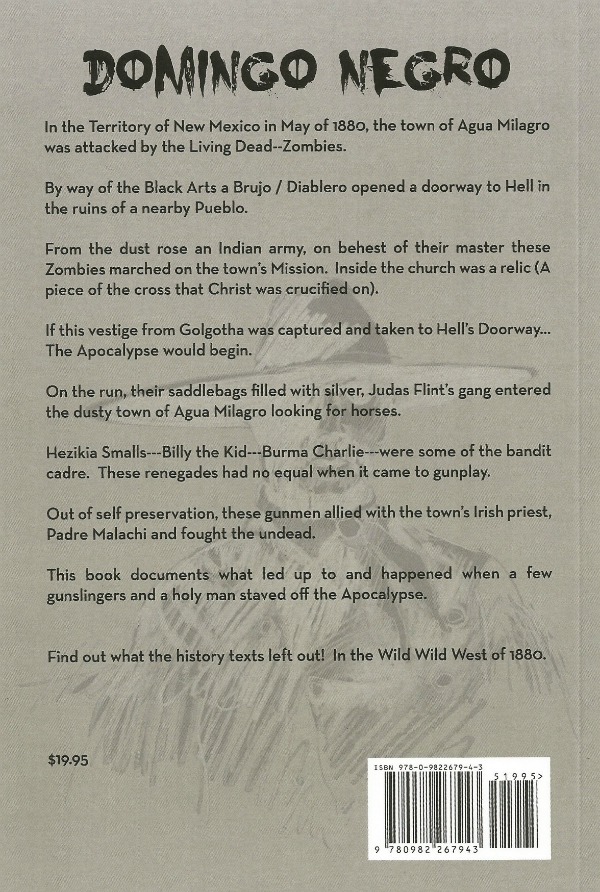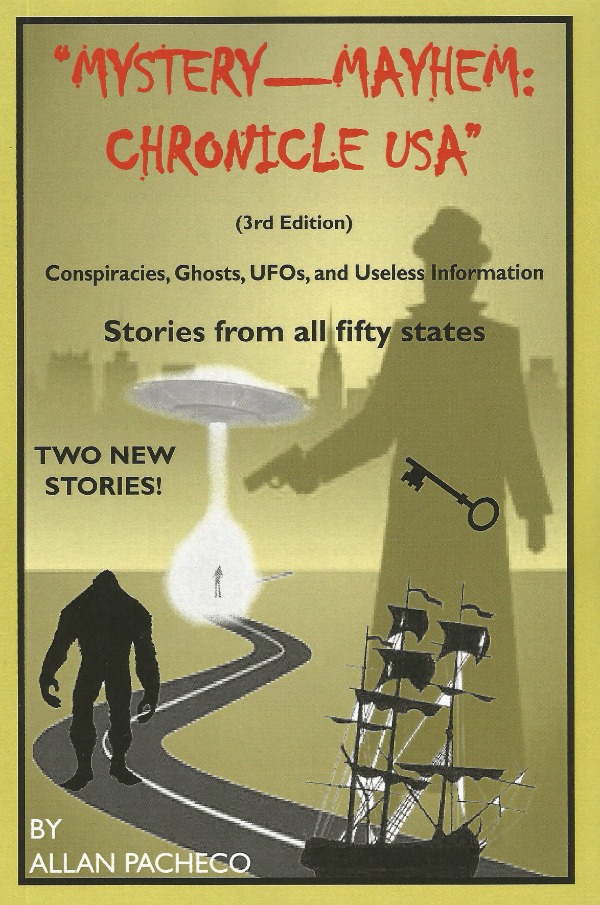 TO ORDER MYSTERY MAYHEM USA CLICK HERE or go to AMAZON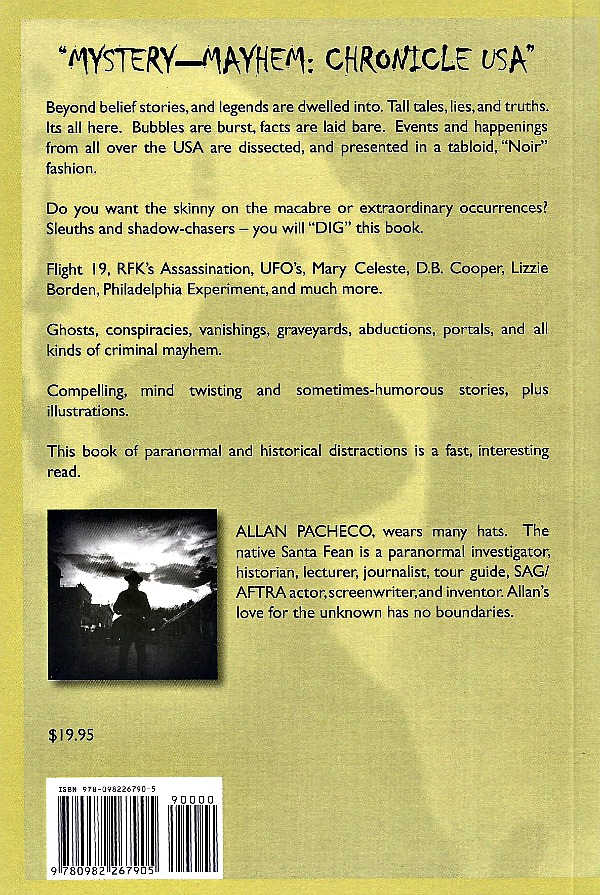 BOOK A TOUR W/ ALLAN -- GET HIM ON YOUR RADIO SHOW -- OR BUY ONE OF HIS BOOKS--- 505-986-5002 or 505-231-1336 or santafewriter@me.com